With summer grilling season fast approaching, barbecue is on everyone's mind! Everyone has their favorite main dishes, but these 50 best barbecue side dishes will really liven up any picnic. From pasta salads to potato salads, there's something you're sure to love!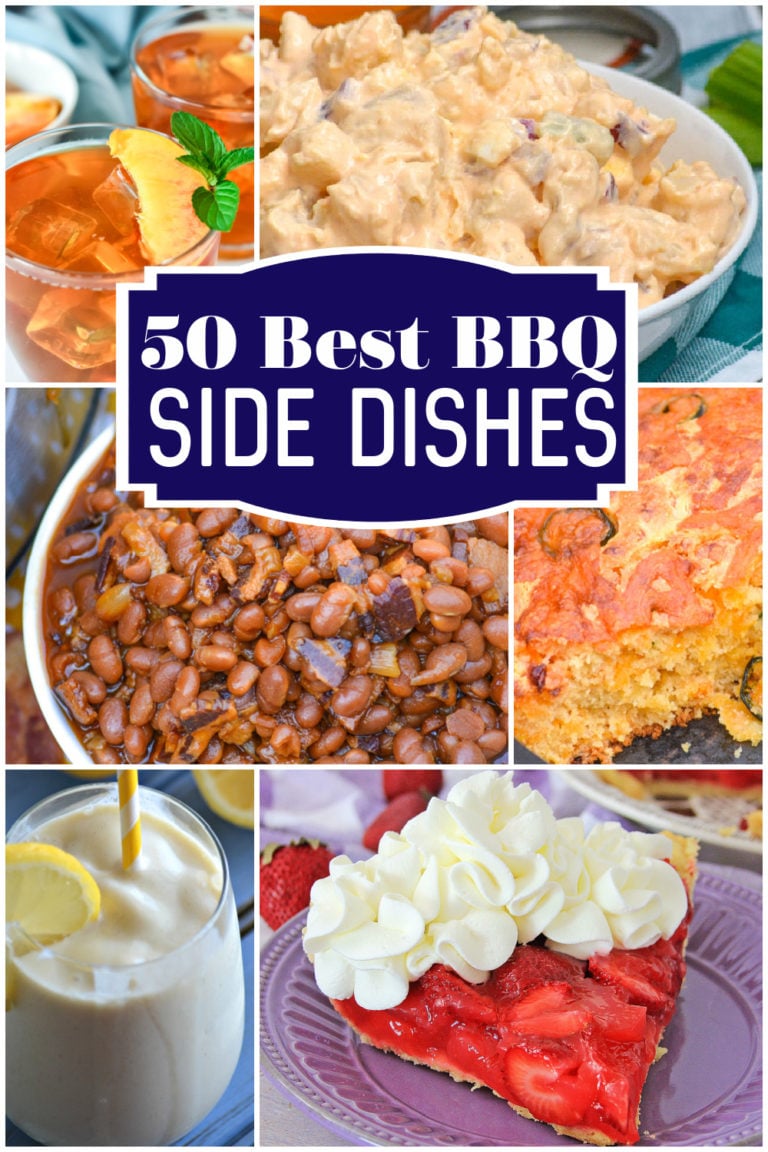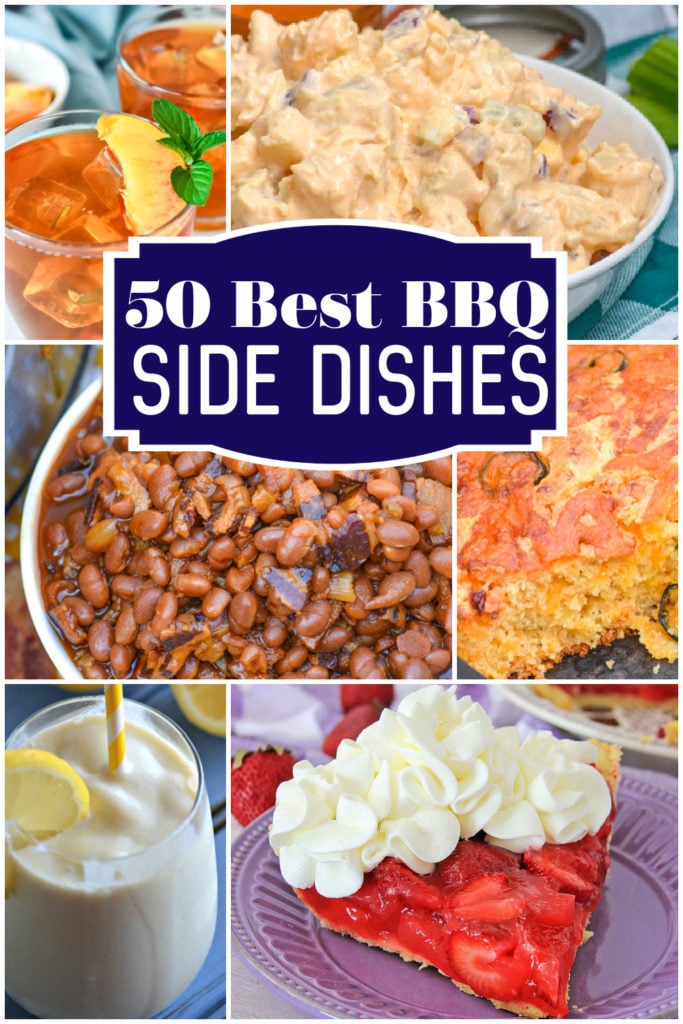 Summer is barbecue season.
There is nothing quite like smoking up ribs or steaks or grilling some dogs and hamburgers to get your mouth watering with anticipation.
Even though ribs, steaks, hot dogs, hamburgers, and sausages often take center stage at a BBQ, what you serve on the side can elevate your BBQ to the next level.
If you are stuck on what to serve with your main, then this list of sides is just what you need!
I broke down a list of possible sides into six categories, including:
Pasta Salad
Potato Salad
Grilled and Smoked Veggies
Baked Beans and Other Classic BBQ Sides
Drinks
Desserts
When you are getting ready for your next BBQ, be sure to make some of these great sides.
You are bound to find something that everyone in your family will enjoy!
Pasta Salad
You can't have a barbecue without having some sort of pasta salad on the table!
Here are a few favorites: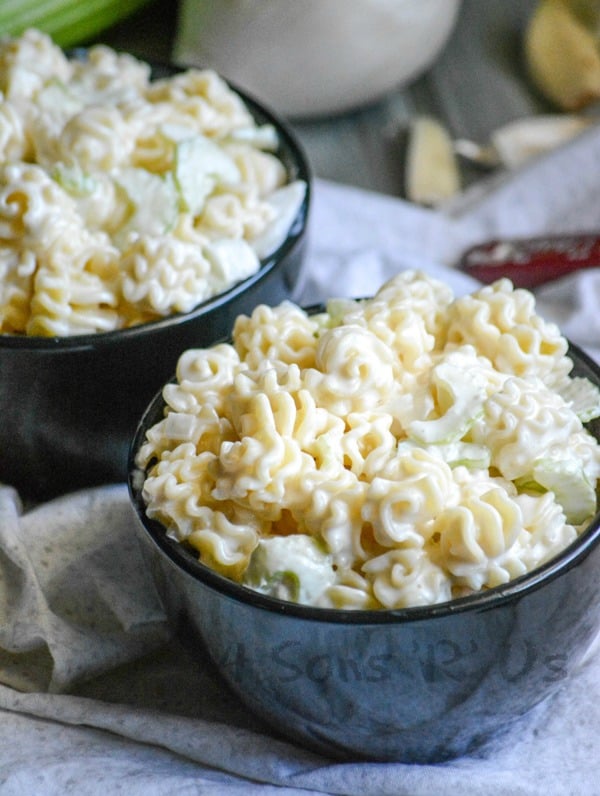 Creamy Cajun macaroni salad gives pasta salad a zesty makeover. With a little kick from a Cajun spice blend, this creamy cold noodle dish isn't your regular deli side dish. It packs so much flavor, you will want to make this for every picnic! Get the recipe here.
Pittsburgh Steelers pasta salad is a great way to show your Steeler's pride at any barbecue! Perfect for brunches, Super bowl parties, or really any get together where you want to show off your team colors proudly. Get the recipe here.
This ranch BLT pasta salad features all the staples of the classic sandwich, including bright tomatoes, crisp bacon, and crisp lettuce strips with pasta and red onion- all smothered in tangy ranch dressing. Get the recipe here.
Bloody Mary pasta salad gives you the taste of the classic brunch drink in a delicious variation of macaroni salad. A zippy dressing coats rotini and vegetables for a dressed up picnic side dish. Get the recipe here.
Dill pickle pasta salad combines briny pickles with cubes of cheddar cheese and a creamy dressing to make a yummy side dish. This creamy pasta salad recipe will be the hit of any spring or summer meal. Get the recipe here.
Three Bean Pasta Salad is heaping helping of three different beans tossed with a couple veggies and pasta in a simple homemade vinaigrette. Served as is, or chilled, this pasta salad was destined to please Southern palates. Get the recipe here.
Everyone's favorite hard boiled egg appetizer meets creamy pasta salad in this fun combo of Deviled Egg Pasta Salad. It's the best dish, bound for your next barbecue- and it's epic. Get the recipe here.
Rich and creamy, with a surprisingly sweet and yummy sauce– Aunt Gert's Sweet Macaroni Salad is the recipe you want to have on hand for spring picnics and summer barbecues. Get the recipe here.
Step up your pasta salad game with this creamy Crunchy Doritos Taco Pasta Salad. Featuring seasoned ground beef, crushed Doritos, and fresh veggies tossed in a creamy dressing- it's a real family & potluck pleaser. Get the recipe here.
A simple pasta salad that's loaded with fresh ingredients, this Summertime Tortellini And Vegetable Pasta Salad is bold, bright, and a beautiful addition to any seasonal menu. Get the recipe here.
For late season barbecues and tailgates, fall harvest pasta salad gives the picnic classic a makeover full of the best autumnal flavors. This delicious pasta salad recipe bursts with pears, apples, cranberries and pumpkin seeds for a festive side dish for any fall occasion. Get the recipe here.
Potato Salad
Right next to the pasta salad, there should be at least one variety of potato salad at any good barbecue or picnic.
Here are a few of our favorites!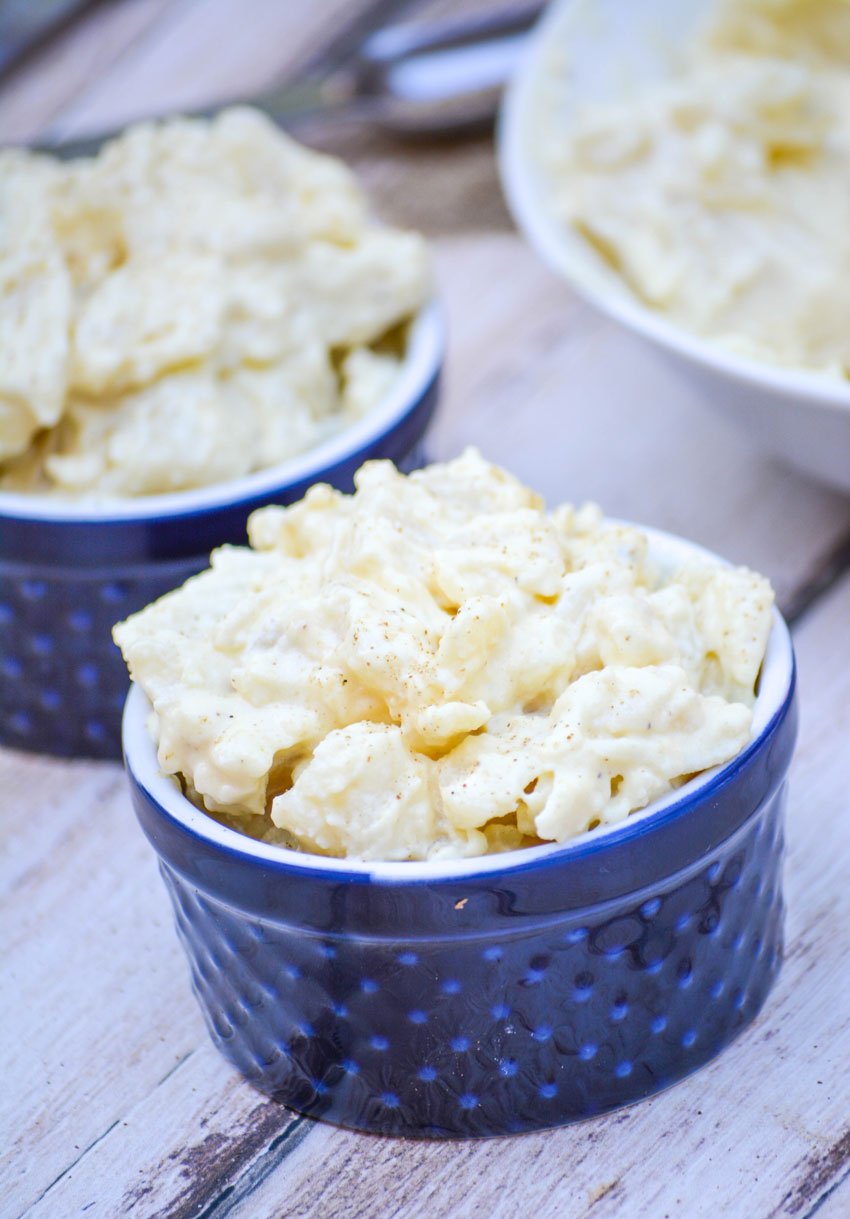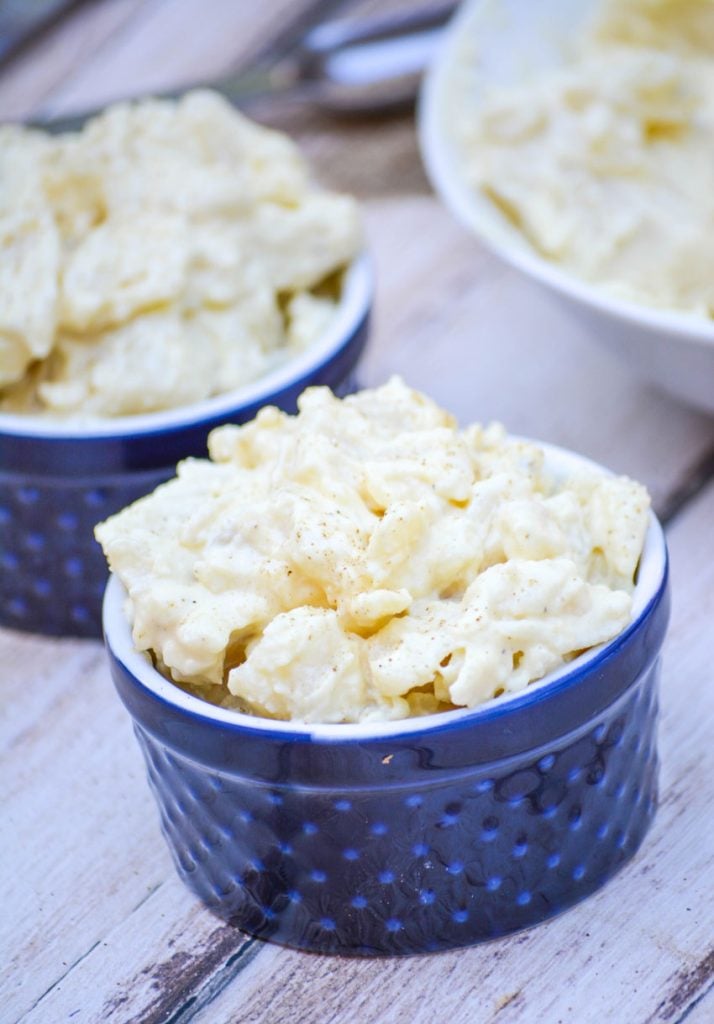 Salt potato salad creates a creamy side dish with absolutely no mayonnaise! Make this updated take on the classic picnic recipe for your next barbecue or potluck. Get the recipe here.
With a simple creamy dressing, Grandma's simple southern potato salad is the summer staple destined to grace all the tables at your gatherings. Get the recipe here.
This Warm Bacon Honey Mustard Potato Salad is simple enough to whip up, even at the last minute- and it's bound to be the next big thing to hit the picnic table. Get the recipe here.
This Tzatziki Style Potato Salad is light, refreshing, and the very best way to add some extra Mediterranean flavor into your family's everyday dishes. Get the recipe here.
Dill Pickle Potato Salad is easy enough to be whipped up at the last minute, and good enough that all your guests will be clamoring for seconds- and then your recipe. Get the recipe here.
Skinny Buffalo Potato Salad is the new twist on the traditional spring & summer side dish you're gonna want in on. It's light yet creamy, and packin' some flavor. It's destined to be a star side dish at any picnics, barbecues, and even backyard patio dinners. Get the recipe here.
Grilled and Smoked Veggies
No barbecue would be complete without the smoky flavor of grilled veggies.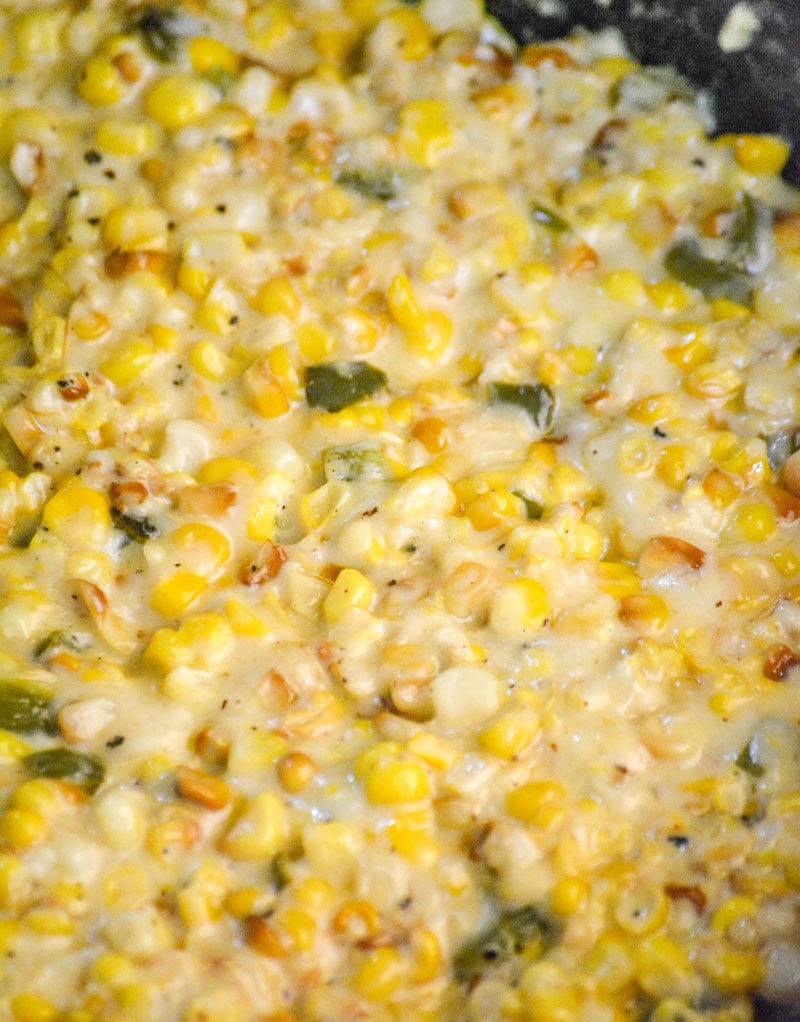 This Grilled Caesar Asparagus is a perfect side dish to any grilled entree, or a light healthy meal all on it's own. Get the recipe here.
Throw a few ears of corn on the grill and toss the cooked kernels into a bowl. Stir in some tasty mix ins like bacon, jalapeno, and cheddar cheese until you've got this fresh and creamy Jalapeno Popper Grilled Corn Salad. It'll be your new go-to side salad dish. Get the recipe.
Utilize your smoker to make a brand new addition to the side dish game. With a rich butter bath, these Butter Braised Smoked Green Beans are simply seasoned, but bursting with flavor. They're a side dish that was born to be a stand out, and pair perfectly with a wide variety of meaty entrees. Get the recipe.
Fire up your smoker, and discover a new way to revamp an old favorite with this super simple smoked corn on the cob. It's sweet, smoky, and slightly spicy in every bite courtesy of a simple honey butter sauce. This is the corn you'll be begged to bring to every backyard barbecue. Get the recipe.
This is not your Grandma's creamed corn. This version is sweet, smoky, and infused with a heady combination of roasted jalapeno and tangy cheddar. Smoked Jalapeno Cheddar Creamed Corn is a must have side to your favorite smoked meat, making for an easy & complete meal. Get the recipe.
Baked Beans and Other Classic BBQ Sides
No matter what you are serving as your main dish, these sides are a must.
From baked beans to corn bread, these tasty ideas will get your guests' mouths watering.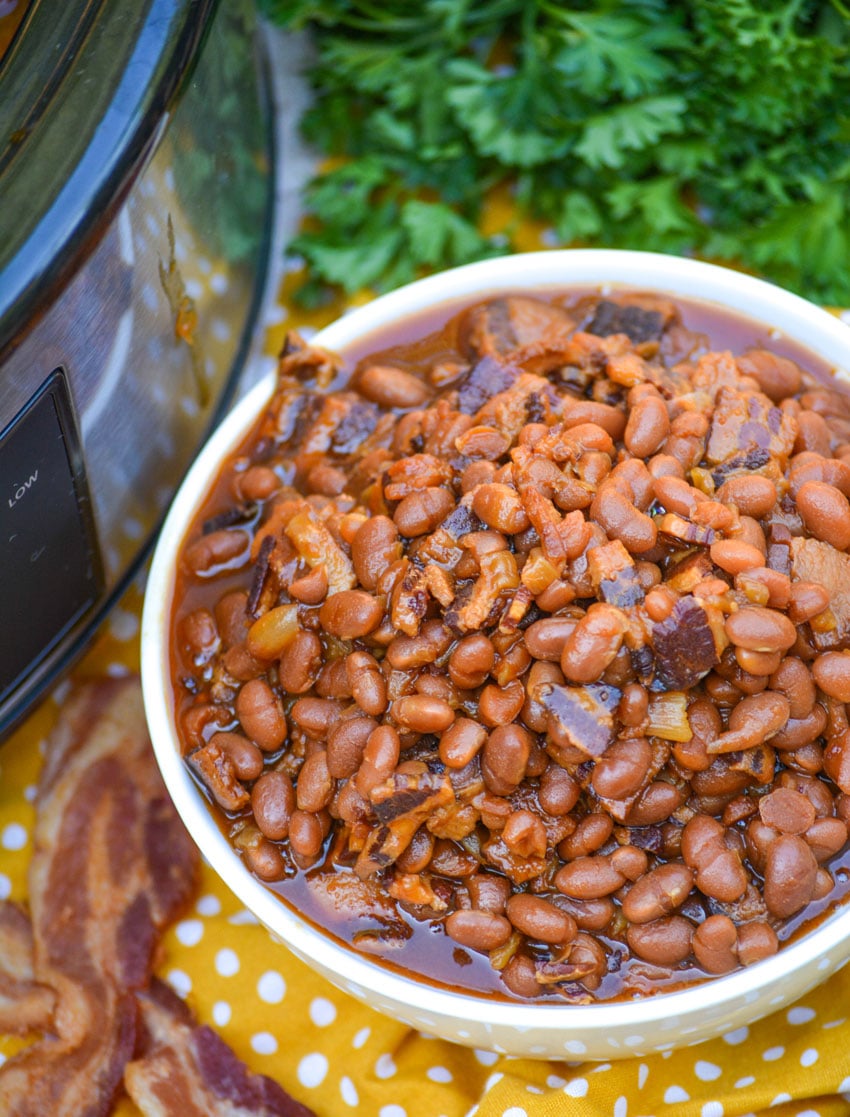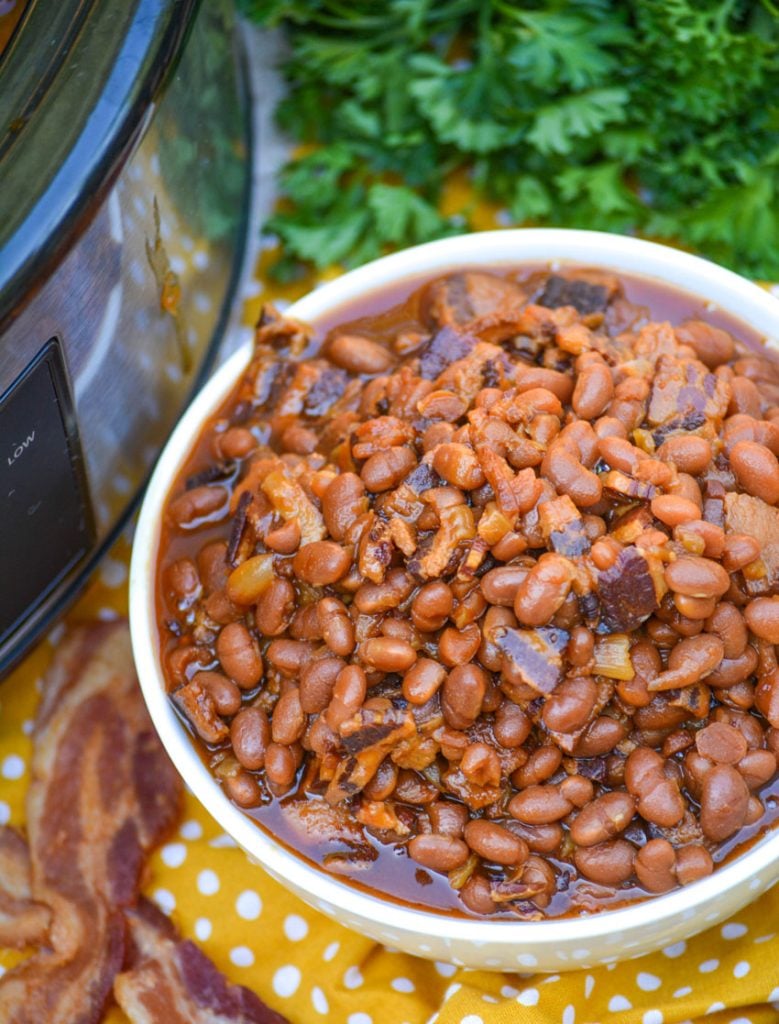 These apple cider baked beans are a delicious way to bring your favorite summer barbecue side dish into the fall. This easy slow cooker baked beans recipe can be put together in just a few minutes for a hearty side. Get the recipe.
It doesn't get anymore original than baked beans for the original, official side dish of Summer barbecues & tailgating season. Shake things up a bit, upping the flavor factor with these easy slow cooker baked beans with bacon. Your guests will thank you, and beg for your recipe- over & over again! Get the recipe here.
Love baked beans and chili? Then you'll love these slow cooker cowboy beans! This hearty mixture of beans, beef, and bacon gets slow cooked to perfection and is a welcome addition to take along to any tailgate, party or picnic. Get the recipe.
Instant Pot macaroni and cheese is an easy, fuss free way to make the classic dish you know and love. With this recipe, you'll never go back to making mac n cheese any other way! Get the recipe here.
A tried and true creamy, cheesy pasta dish is a cornerstone of any home-cook's kitchen. This Copy Cat Stouffers Macaroni & Cheese recipe is one you want to keep on hand. It's easy & delicious, making it perfect for almost any occasion. Get the recipe here.
A rich, creamy, savory mac and cheese is hard to beat, and the recipe for one is a golden ticket, enjoy the keys to the kingdom with our Smoked Macaroni & Cheese. A bit of smokiness is the key to the Mac & Cheese Kingdom. Get the recipe here.
When pasta & potato salads begin to sound a bit played out, you can turn to this simple Sweet Apple Broccoli & Bacon Salad. It's quick and easy to throw together, and a great way to get more greens on the picnic table! Get the recipe here.
Jalapeno cheddar cornbread is the best cast iron skillet cornbread recipe ever! Spicy peppers and gooey cheese take this side dish to the next level and make it the perfect pairing for chili. Get the recipe here.
Drinks
On a hot summer afternoon, a good selection of drinks is a must.
Spice things up with some of these virgin and alcoholic drinks at your next barbeque.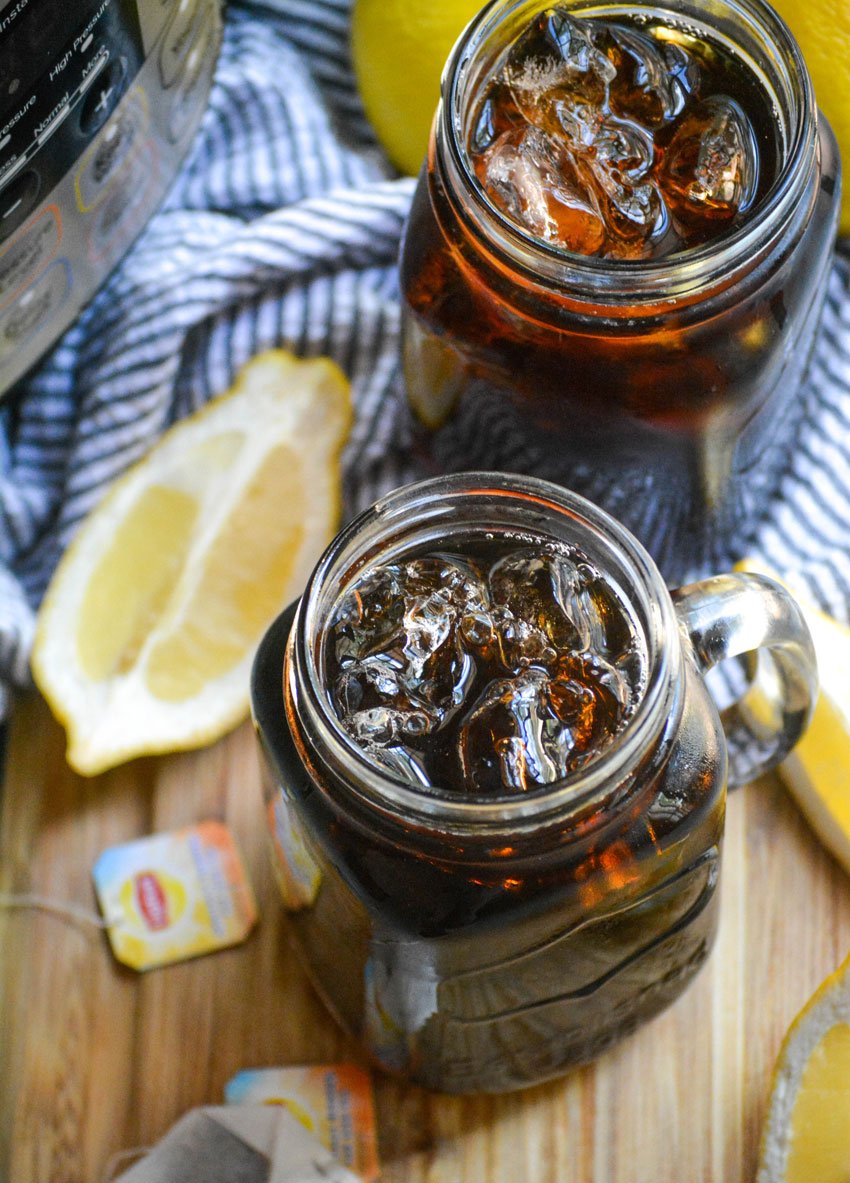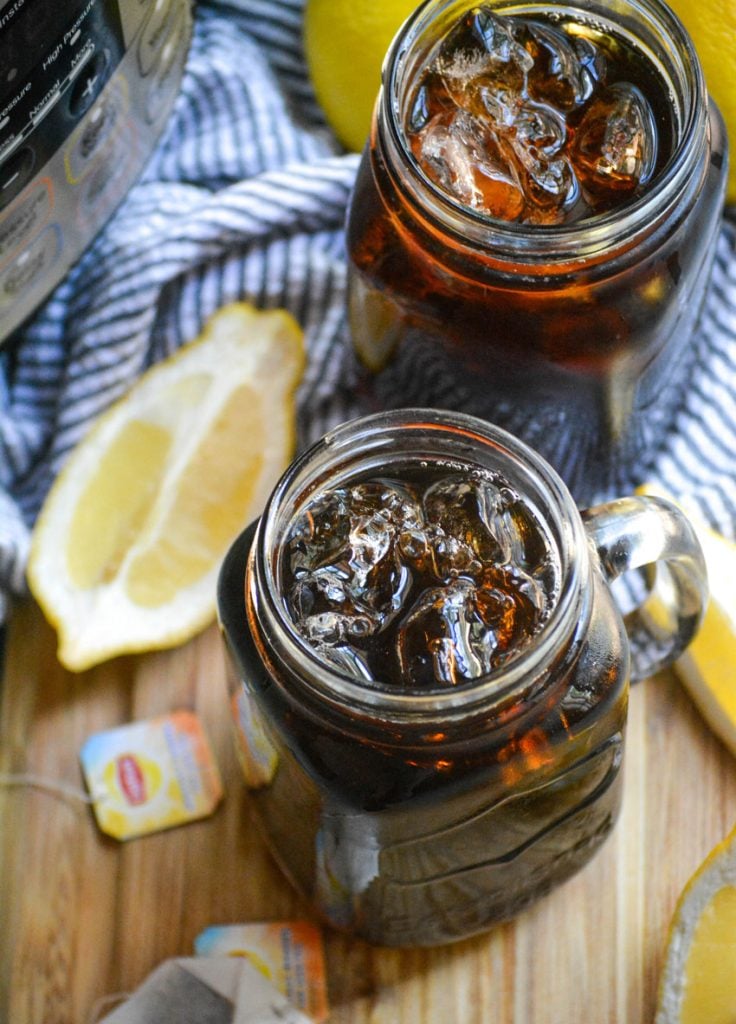 Instant Pot southern style sweet tea makes the classic refreshing beverage right in your pressure cooker. This easy iced tea recipe results in a perfect thirst quenching pitcher of tea each and every time you make it. Get the recipe here.
This Grilled Peach Infused Sweet Iced Tea is a truly refreshing experience. Get the recipe here.
Southern sweet peach tea is the perfect refreshing drink to sip on your porch on a hot summer afternoon. The taste of juicy, ripe peaches runs through this thirst-quenching sweet tea recipe. Get the recipe here.
If you thought nothing could beat an ice cold glass of refreshing lemonade on a hot day, you thought wrong. A tall glass filled to the chilled brim with this Copy Cat Chick Fil A Frosted Lemonade is just what the Doctor should have ordered. Get the recipe.
When the Southern heat descends, there's nothing better than a cool drink to find some respite. This quick & easy Fresh Blackberry Lemonade is the best, most refreshing way, to cool off & quench your thirst. Get the recipe.
This copycat Baja Blast recipe tastes just like the addicting Taco Bell drink. With it's icy blue green color and refreshing flavor, this spot on imitation will take you on a trip to your favorite fast food place without ever having to leave your home. Get the recipe.
A dreamy Southern cocktail, this Tropical White Wine Sangria is a bit of Summer in every single sip. A cool mix of white wine, rum, pineapple and orange juice, & freshly sliced fruit- this drink is the adult beverage you've long been looking for. Get the recipe.
Frozen Peach White Wine Slushies are an almost effortless cold cocktail. Your favorite fruity wine and juicy frozen peaches are a match made in slushie heaven. Get the recipe.
Refreshing, healthy dessert options are a must have during warmer weather. This 4 ingredient watermelon slushie recipe comes together quickly in a blender, and can be made as is for the whole family to enjoy- or infused with alcohol for a simple adult cocktail. Get the recipe.
Desserts
No BBQ is complete without something to satisfy the sweet tooth in all of us.
Make sure you have one of these delectable desserts ready to feed your hungry guests and family everyone's favorite course – dessert!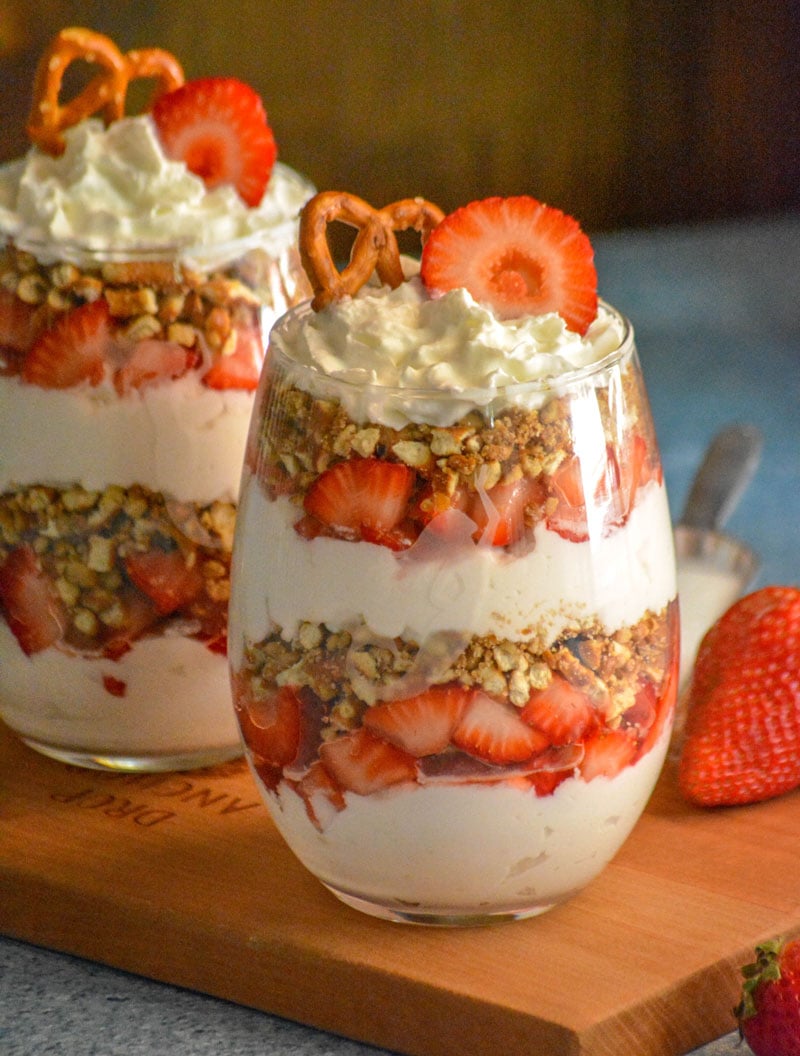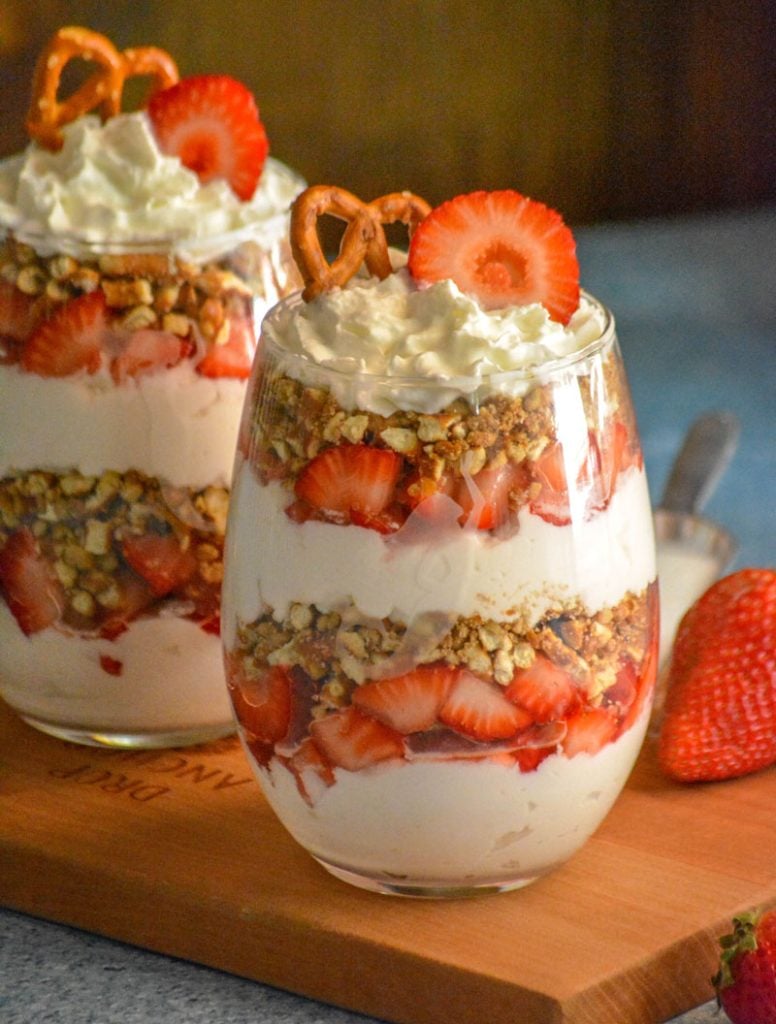 Grilled peaches with vanilla ice cream are a classic summer dessert. And they are perfect for your next BBQ. Get the recipe.
Salsa's are a great option for a light meal, and this sweet fruit salad is paired with cinnamon & sugar coated tortilla chips making it a great option for breakfast or dessert. Diced apples, kiwi, strawberries, and raspberries are tossed with a simple mixture of brown syrup, lemon juice, and some fruit preserves. It's a healthy snack option you'll feel good about serving, and won't feel guilty about dipping back in for seconds. Get the recipe.
A creamy, fruity sweet treat, this healthy Dole pineapple whip is a spot on copy cat of Disney parks' infamous dessert. Served with a dollop of whipped cream and colorful paper straws, they're a tasty frozen dessert both kids & adults will adore. Get the recipe.
Delicious layers of creamy pudding alternate with layers of crushed up cookies that look just like real sand. This yummy Summer Sand Pudding is the perfect treat for get togethers, back yard barbecues, even pool parties. And it's a fun surprise for kids, and the kid still in all of us adults. Get the recipe.
Fresh strawberry pie is the unofficial pie of summer. This delicious recipe features fluffy whipped cream, fresh berries in a thick, gooey filling on top of a tender, flaky crust. It's as yummy as the Shoney's classic recipe. Get the recipe.
This Peach Cobbler Dump Cake Recipe is just the thing you were looking for. It's simple, it's easy, and it embraces one of Summer's richest fruit flavors- no baking experience required! Get the recipe.
Grandma's sweet cherry cobbler is a classic, homestyle fruit dessert. Tender biscuits top juicy cherries for a delightful treat you'll adore all summer long. Get the recipe.
This decadent s'mores cobbler brings the classic summer campfire treat inside in an easy to make dessert casserole. A chocolate cake batter cobbler sits on top of a rich, gooey chocolate filling and layers of graham crackers before it gets topped with marshmallows. It's definitely a treat everyone will beg for! Get the recipe.
A traditional Southern Summer dessert, you can't go wrong with adding your favorite fruit into a sweet cobbler. Quick, easy, and only 4 ingredients- this Dump & Bake Blackberry Cobbler is a budget friendly dessert that absolutely tastes gourmet. Get the recipe.
A stunning dessert, these Strawberry Pretzel Salad Parfaits put a creamy new spin on the classic strawberry pretzel salad. Featuring layers of flavor infused freshly whipped cream, buttery cinnamon pretzels, and ripe berries- it's a dessert destined to impress. Get the recipe.
This sweet pineapple pretzel fluff salad is a delicious chilled dessert that's easy to beat the heat with. Studded with chunks of sweet pineapple & salted pretzels, it combines the best of both worlds in a creamy fluffed treat. Get the recipe.