If you thought nothing could beat an ice cold glass of refreshing lemonade on a hot day, you thought wrong. A tall glass filled to the chilled brim with this Copy Cat Chick Fil A Frosted Lemonade is just what the Doctor should have ordered.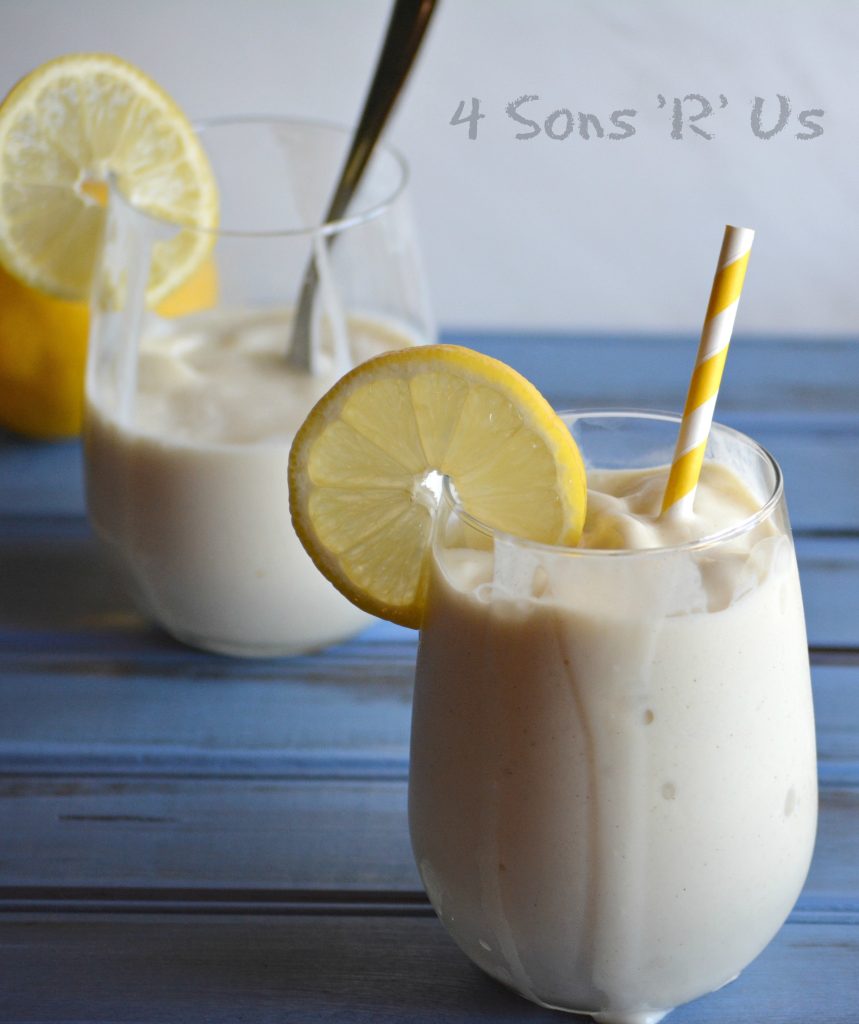 If you're wondering why things were a bit quiet this weekend, it's because big things were happening in our neck of the woods.
Our youngest, our last baby, aka fatty mcfat fetus, brat-timus prime, honey nugget, and his mama's lil love muffin– turned 8. 8! I couldn't believe it, y'all.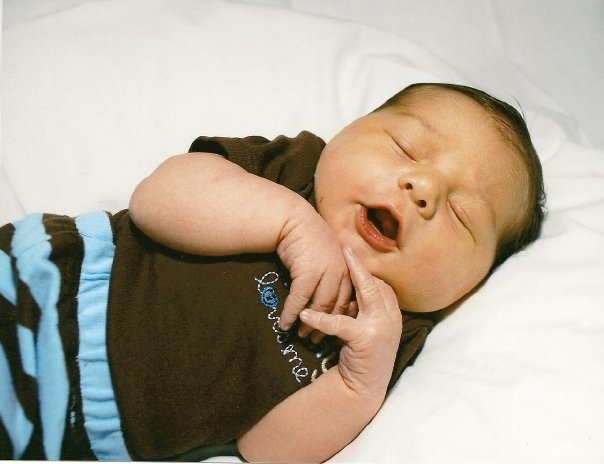 I blinked and my itty bitty baby is not itty bitty at all anymore. Shoot, he's not even little. He's a boy, a big boy– as he makes sure to remind me each day as his independent streak grows.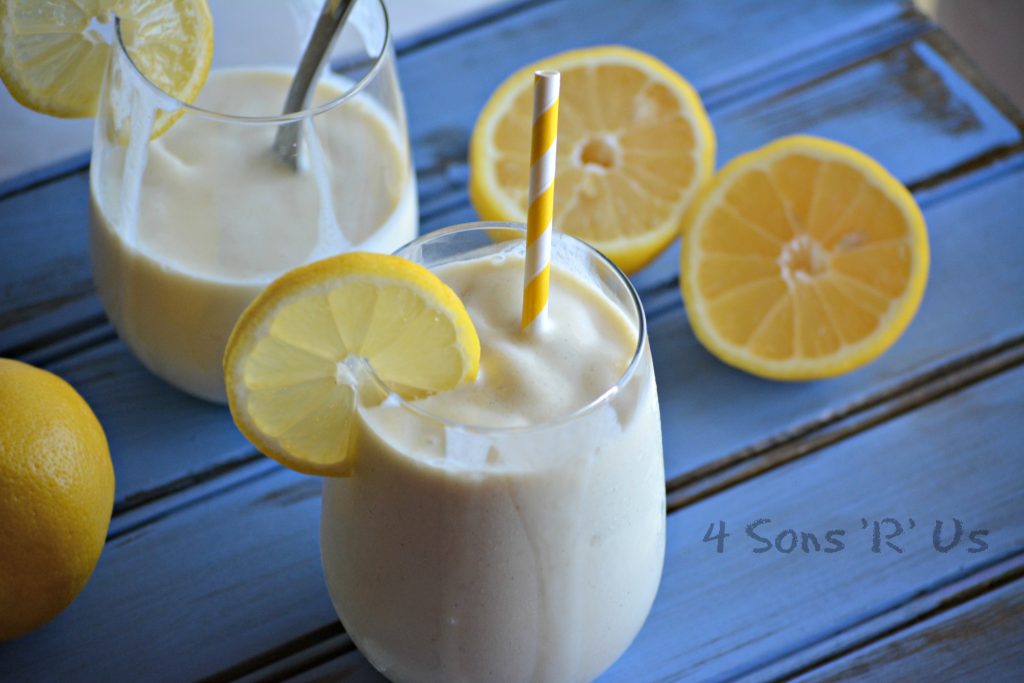 We always do a birthday dinner, whatever you want, provided it can be made at home by moi. This year son # 4 requested my crockpot lasagna.
This is the first year he's not only gotten the concept of his 'birth'day and celebration, but has been so excited he's barely been able to contain his anticipation. It's been a great math exercise though. Every day he checks the calendar and then does the math with a countdown of how many days left until his special day.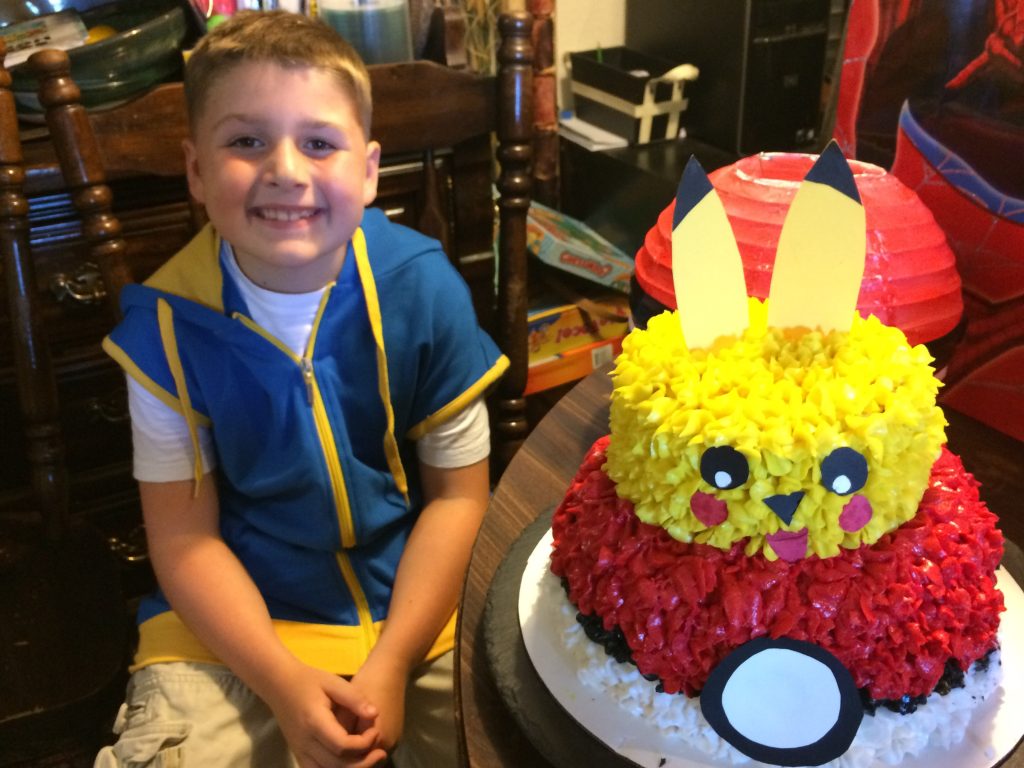 And this Mama has been in full party planning mode. I mean pieces and parts all strewn around my room, making centerpieces and cardboard cake cutouts. Getting ingredients, prepping food– cleaning my house, like actual cleaning, not just shuffling the mess about to make it look neater.
Needless to say, on Thursday night, his birthday-eve as he dubbed it, I did not feel like cooking a thing. So I started a new tradition, what's your favorite semi-fast food place? Let's go sit down and grab a bite to eat, and YES- I promise you can run around in the play place until you're gross and sweaty and I won't say a thing.
I can't even remember the last time one of my kids told me I was the coolest Mom, ever. Probably when son # 3 was around that age. Well I heard it multiple times, and again when I let him finish off his Chick Fil A nugget meal with his favorite dessert, a frosted lemonade.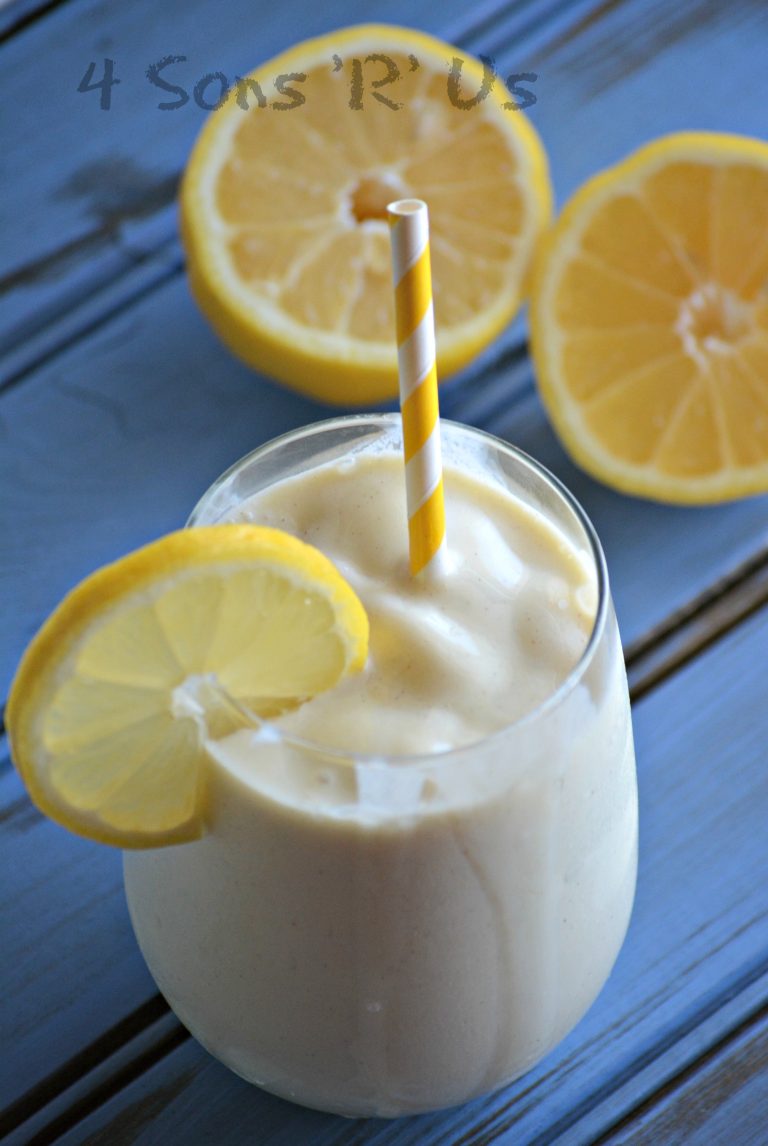 If you haven't had the chance to stop in for the magical frozen treat yet, no worries. A few additions to your grocery list, and you'll be sippin' on a frozen treat that'll leave you saying 'Heaven, help me!'
Creamy vanilla soft serve is swirled with a homemade version of Chick Fil A's addictive lemonade for a delightful dessert that's a spot on duplicate.
One thing's for sure, make our Copy Cat Chick Fil A Frosted Lemonade and you'll agree- it's a treat any day, one so good it's even a great way to celebrate with family on your birthday.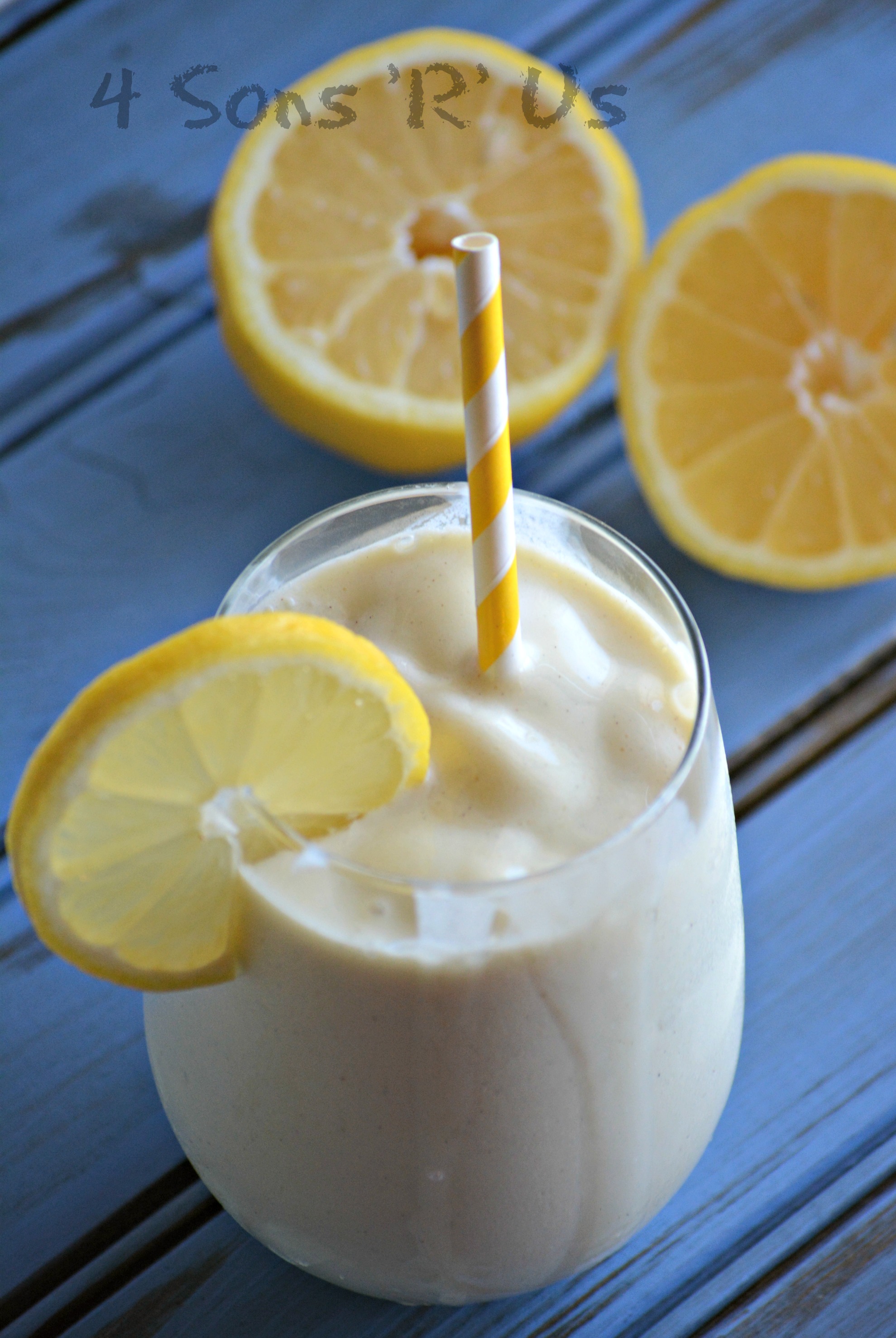 Copy Cat Chick Fil A Frosted Lemonade
A copy cat version of Chick Fil A's dreamy frozen dessert.
Print
Pin
Rate
Ingredients
1

cup

fresh squeezed lemon juice

1/2

cup

sugar

2 1/2

cups

water

2

cups

slow churned vanilla ice cream
Instructions
To a pitcher, or even a large bowl, add the lemon juice & sugar. Whisk them together until the sugar's completely dissolved.

Pour in the water, and stir again to completely combine.

Refrigerate at least 2 hours, and up to overnight.

To a blender, add 1 cup of lemonade and 2 cups of ice cream. Blend until evenly combined.

Pour into a tall glass, and serve with a straw. Garnish with a slice of lemon, if desired.
Notes
This recipe makes a very large serving, for one person to totally indulge in or perfect for sharing with someone else. The recipe easily doubles, even tripling for serving a crowd.
For The Complete Experience, Serve This Dessert With:
Copy Cat Chick-Fil-A Sandwiches