A creamy, fruity sweet treat, this healthy Dole pineapple whip is a spot on copy cat of Disney parks' infamous dessert. Served with a dollop of whipped cream and colorful paper straws, they're a tasty frozen dessert both kids & adults will adore.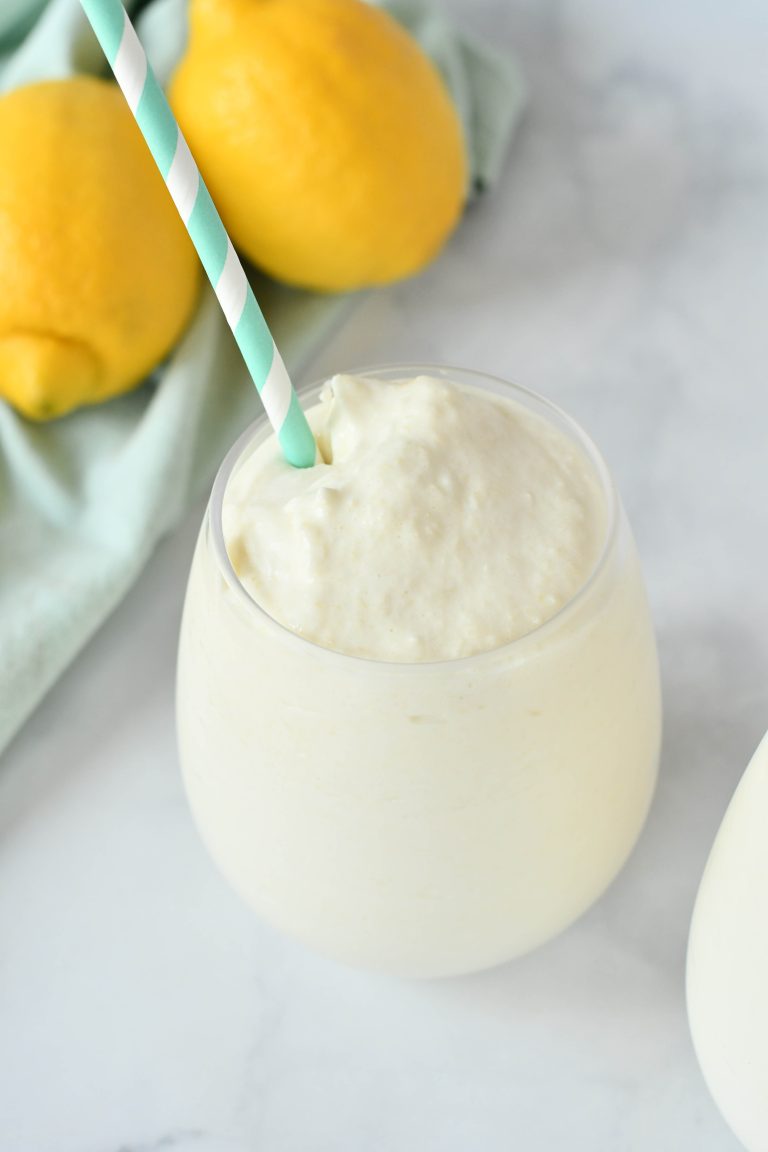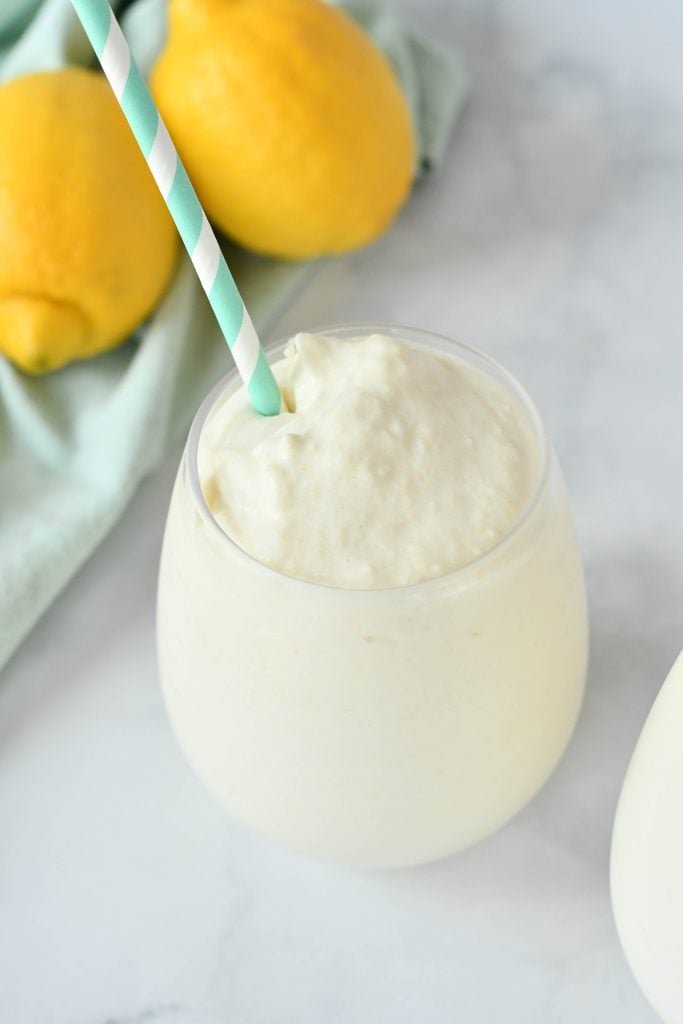 Disney World is home to many magical things.
I mean come on, it's got The Magic Kingdom after all.
In just a handful of select spots will you find one of it's many treasures though.
What is this treasure hidden in plain sight?
The Dole Pineapple Whip.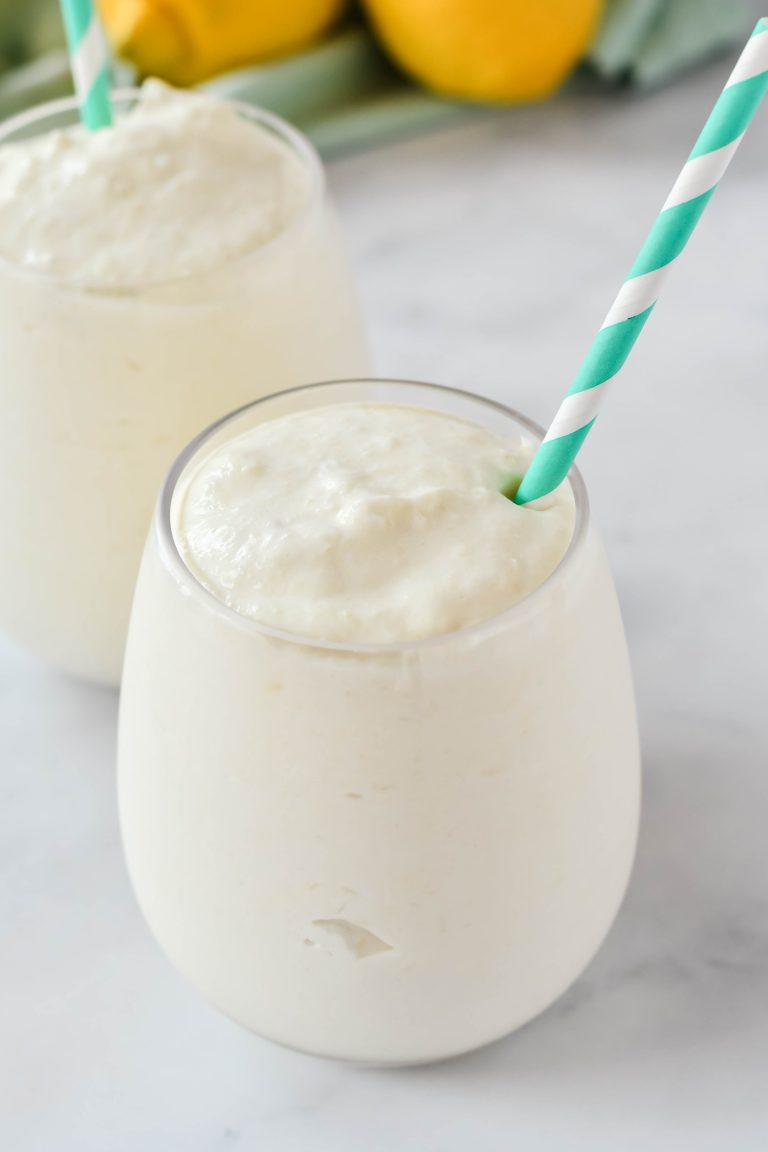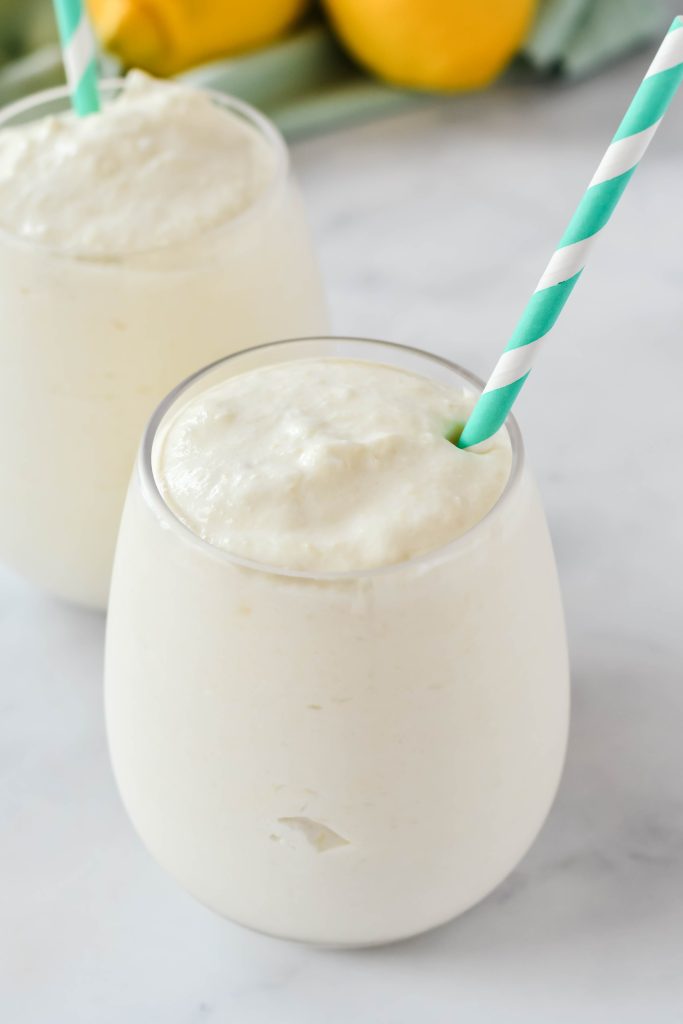 What Is A Dole Pineapple Whip?
Many a guest have gone on epic adventures, and endured untold hardships to track one down.
Haven't managed to get your hands on on yet?
No worries, the hunt is over.
The Dole Whip is a pineapple-flavored soft-serve frozen dessert sold only at Disney Parks, and the Dole Plantation itself.
The creamy, soft-serve confection is so good, it even enjoys it's own cult-like following.
As I mentioned, it's only served at a handful of locations in Disney World, creating large lines, and long waits for the dreamy dessert.
There's even an app that let's park guests know how long you can expect to wait for one swirled, frosty pineapple-y bite.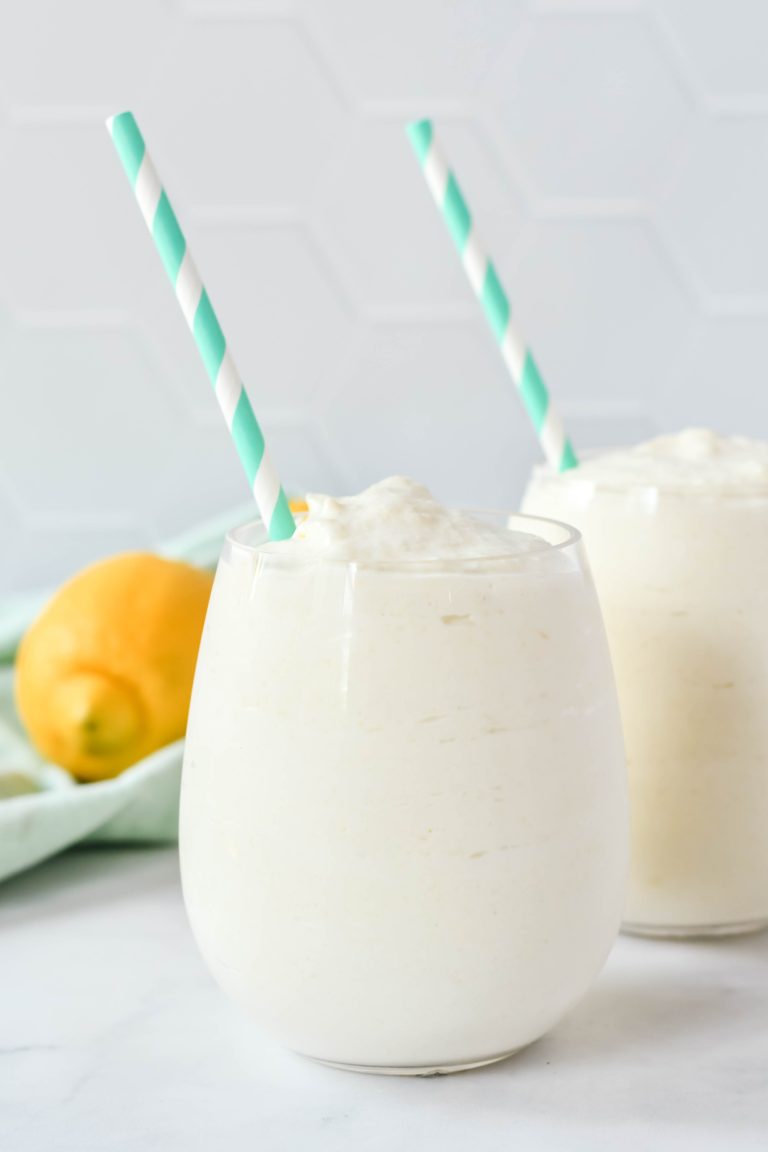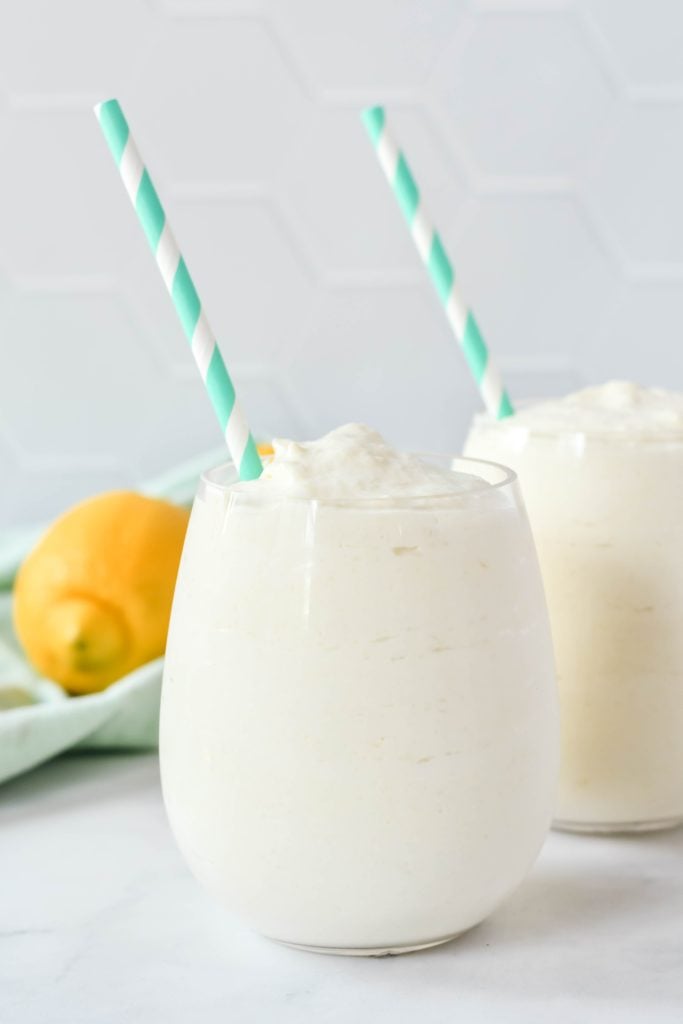 Ingredients Needed For Frozen Pineapple Soft Serve
crushed pineapple
lime juice
lemon juice
sugar
whipped topping
That's it, a simple ingredient list that's easy on the grocery budget and familiar enough for any level of home cook with a blender.
Thank goodness too, because with four hungry sons, I can't just hop on down to Florida or across the ocean to the Dole Plantation in Hawaii to get my family their fix.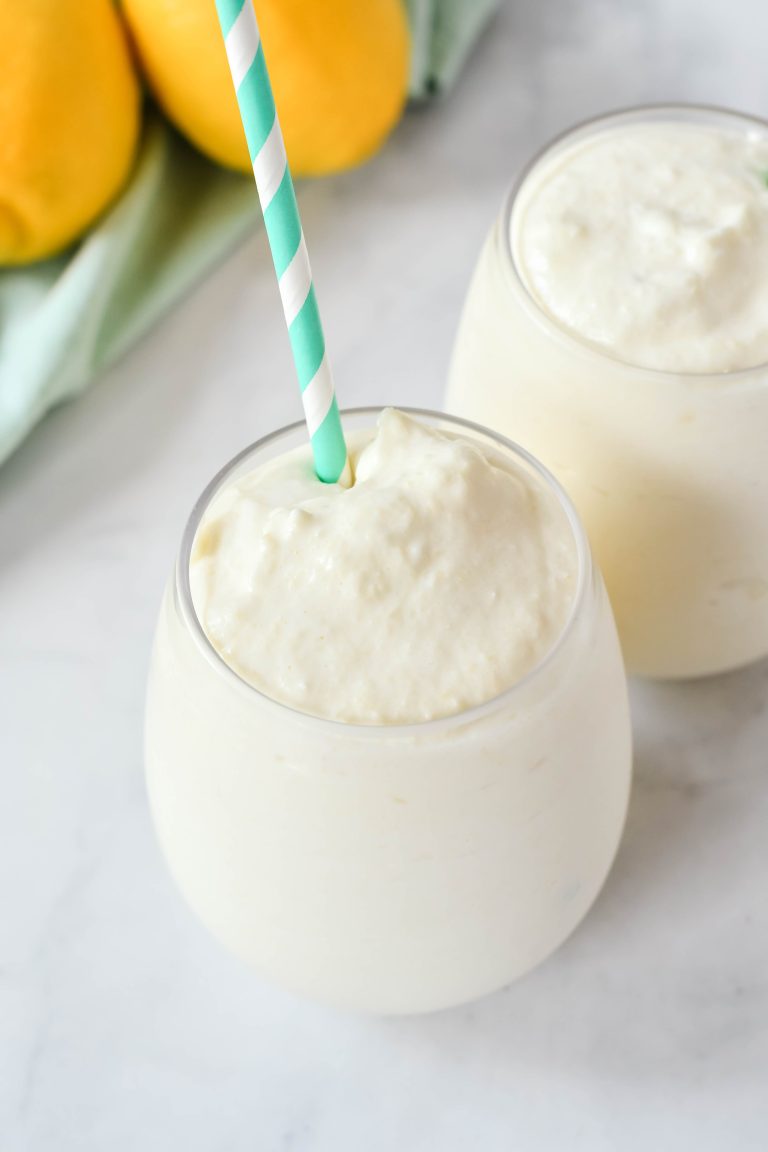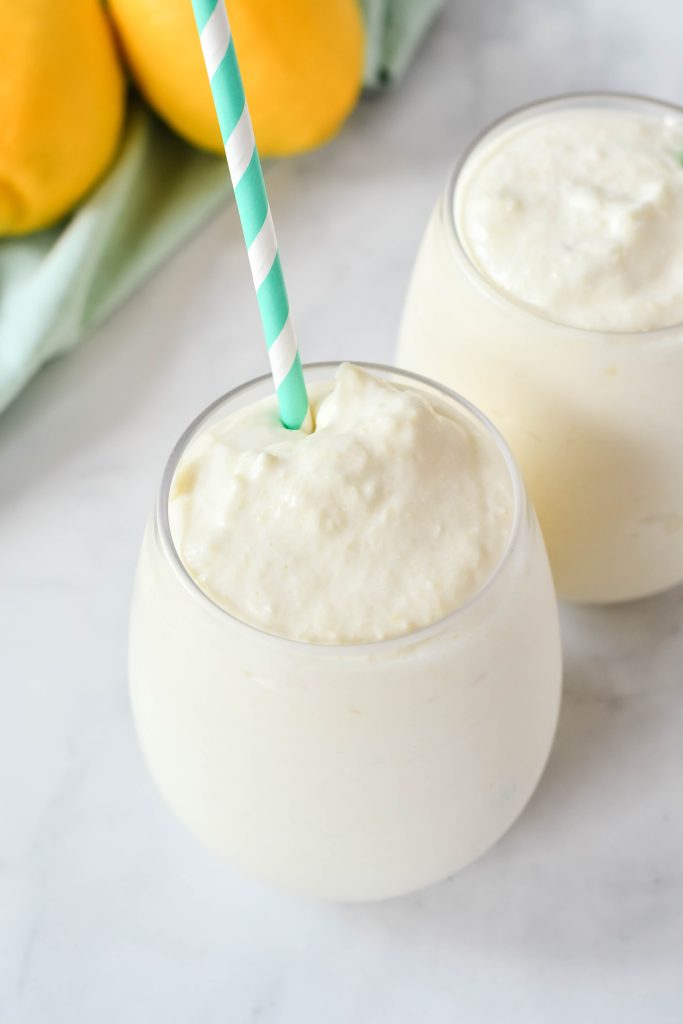 Making The Recipe
Luckily for me, and for all of you, recreating this dairy-free soft serve at home couldn't be any easier. Seriously.
While the ingredient list is small & straightforward, it does require a bit of prep work.
Nothing hard though. Just means you have to plan ahead.
To begin, drain cans of crushed pineapple, but reserve the juice.
My favorite way to do this is to set my strainer over a larger mixing bowl that it fits in. Dump the canned fruit into it, and let all the juice seep out into the bowl.
When done, remove the strainer and set the bowl full of juice aside.
Add the pineapple chunks to a ziplocking freezer bag, and seal to close- squeezing out any excess air as you do so.
Place this bag in your freezer, and let the fruit freeze until solid.
I like to do this the night before I'm ready to make these dole whips.
Sometimes I even buy a couple extra cans of pineapple, just to keep these frozen bags in the freezer so I can whip them up on demand whenever the mood strikes.
Id saving the juice, add it to a mason jar and seal. Refrigerate it for up to two weeks safely.
To the bowl of a high powered blender (I have a Ninja), add the frozen fruit, reserved pineapple juice, lime & lemon juices.
Blend everything together until smooth.
Add all of the whipped topping to the blender, scraping the sides of the container with a spatula to make sure you get it all.
Blend the mixture again.
Spoon, or pipe, the pineapple mixture into glasses.
Enjoy as is, or top with a dollop of cream and colorful paper straw for a bit of whimsy.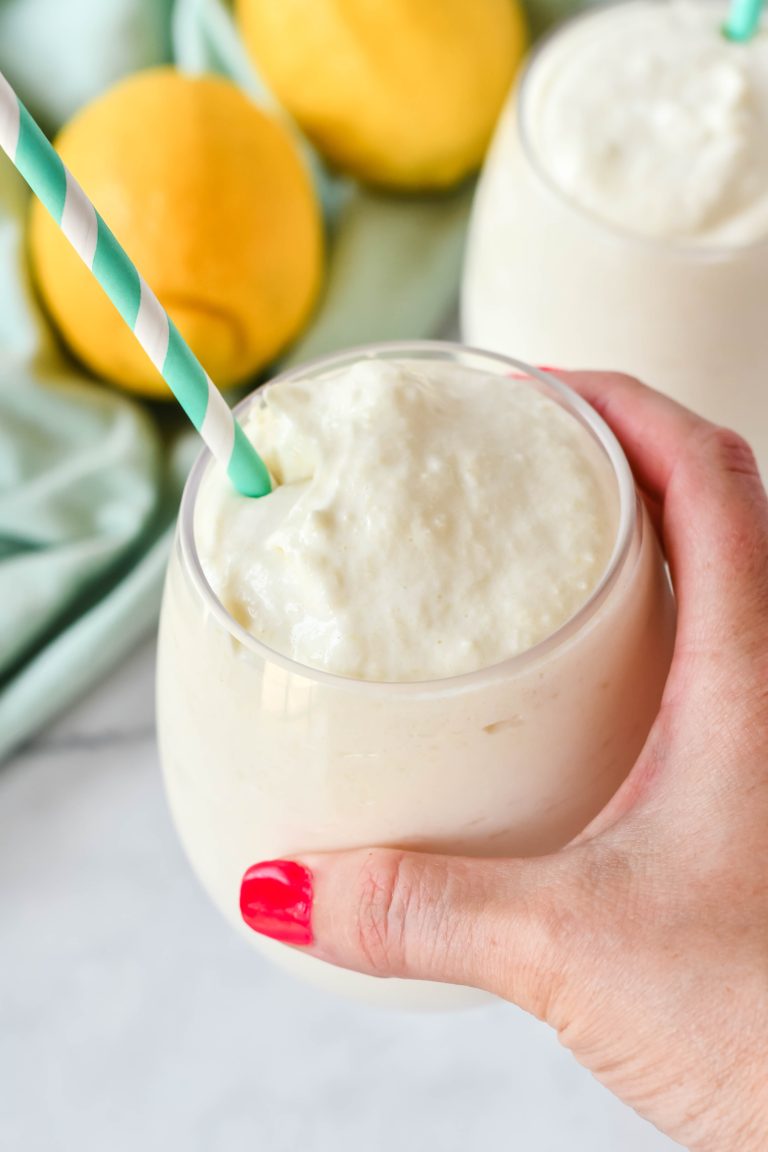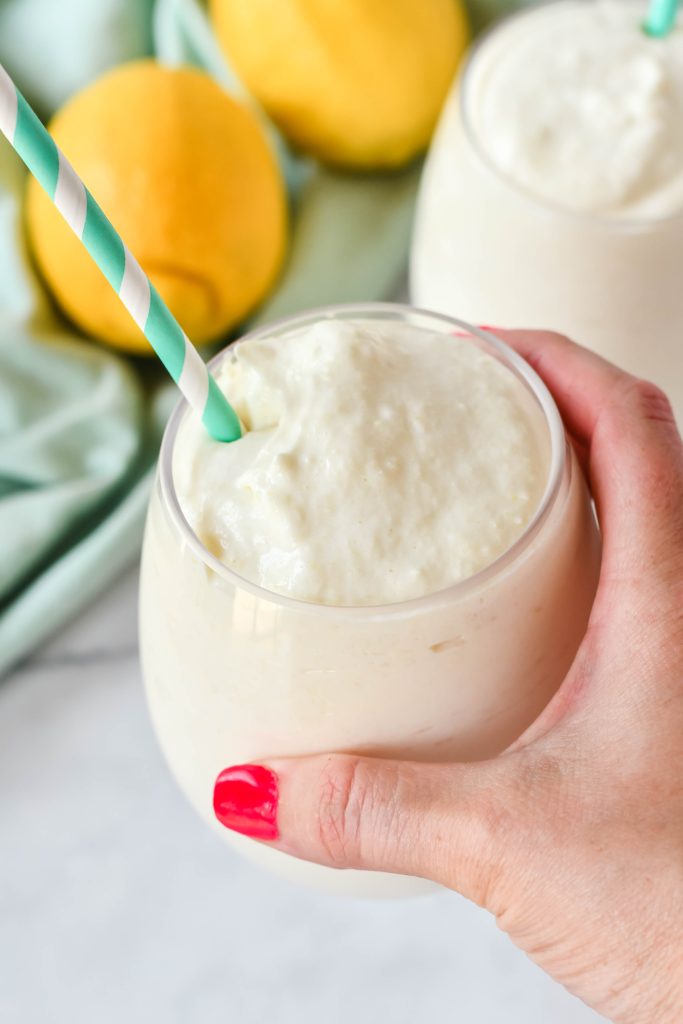 How To Make It A Dole Whip Float
While the soft serve version seems to be the most common (and popular) amongst fans- there's actually an equally delicious alternative that exits.
The Dole Whip Float.
To make it into a float, add a bit of fresh pineapple juice into each glass. Then add the pineapple soft serve.
Scoop, spoon, dollop, pipe- whichever way you fancy of getting it neatly into the glass.
Top each prepared glass with a sweet maraschino cherry, and serve & enjoy!
Can It Be Made Healthier?
If you're going for the healthier version, use stevia in place of the sugar.
Also you can swap the regular whipped topping for fat free.
Disney's version is now vegan, which should be easy to replicate at home with these simple substitutions- without any loss of flavor.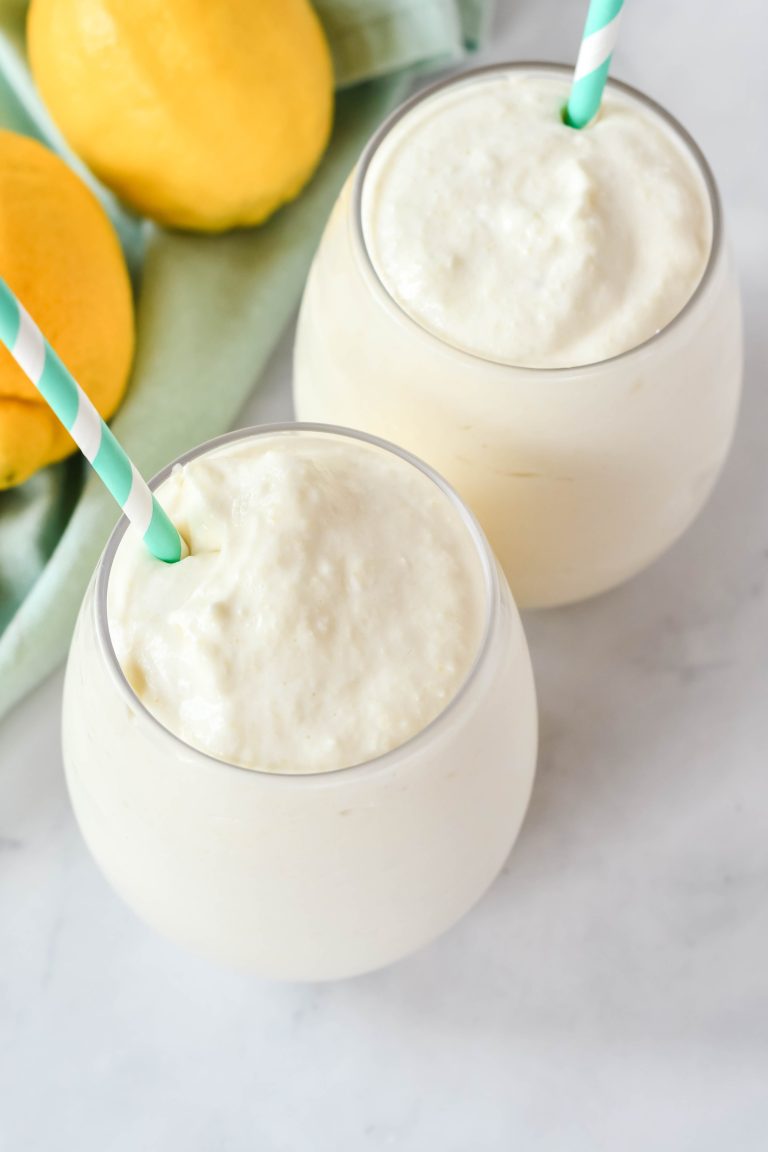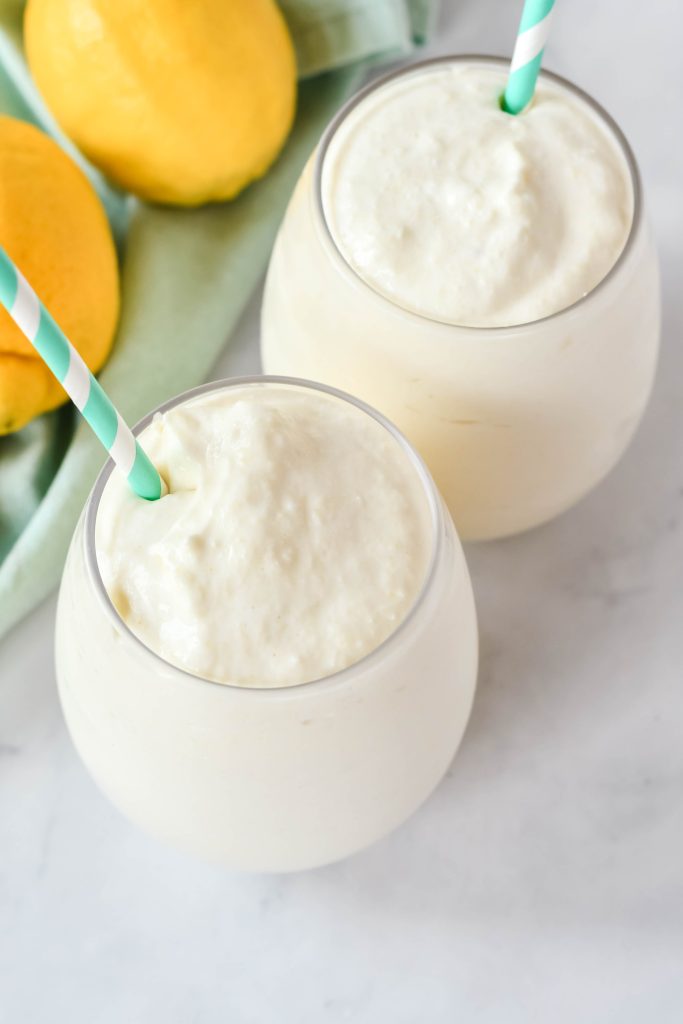 This is one dessert you don't want to miss.
Never having been to Disney is no excuse either.
Everyone should know & love the treat that's a delicious healthy Dole pineapple whip.
Even those of us trying to eat a little bit healthier, dessert should always be an option!
Other Frozen Treats You Might Also Enjoy:
If you've tried this healthy-ish DOLE PINEAPPLE WHIP, or any other recipe on the site, let me know in the comment section how it turned out, we love hearing from our readers! You can also follow along with me on PINTEREST, FACEBOOK, and INSTAGRAM to see more amazing recipes and whatever else we've got going on!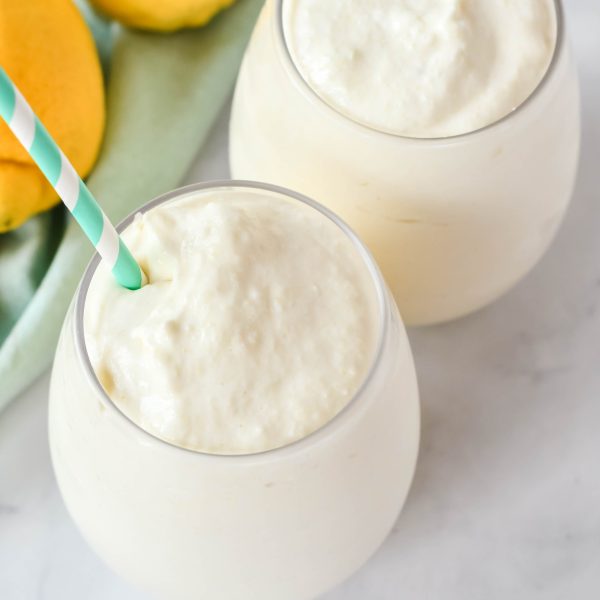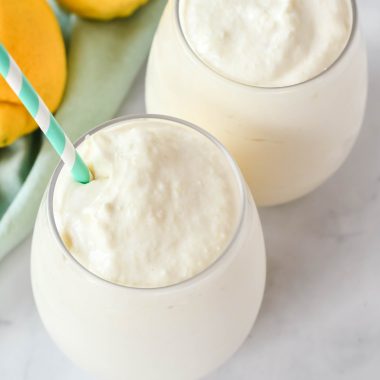 Healthy Dole Pineapple Whips
This sweet, creamy frozen treat is a spot on copy cat of the infamous Disney dessert.
Print
Pin
Rate
Ingredients
2 20

oz

cans crushed pineapple

2

tbsp

fresh lime juice

2

tbsp

fresh lemon juice

2

tbsp

sugar

1 8

oz

container non-dairy whipped topping

thawed.
Instructions
Strain the pineapple and reserve the juice. Freeze the pineapple chunks.

Puree the frozen crushed pineapple and the reserved juice with the lemon and lime juices and sugar until very smooth in a blender. A high-powered blender works best.

Add in the whipped topping and blend again, until everything's smooth.

Spoon, or pipe, into glasses filled with pineapple juice for Dole Whip floats or enjoy it as-is.
Notes
Want one of Disney's to-die-for Dole Whip Floats instead? Pour some chilled Pineapple juice into a glass and scoop some of the pineapple whip mixture on top.
Nutrition
Calories:
215
kcal
|
Carbohydrates:
47
g
|
Protein:
3
g
|
Fat:
3
g
|
Saturated Fat:
2
g
|
Cholesterol:
10
mg
|
Sodium:
48
mg
|
Potassium:
262
mg
|
Fiber:
2
g
|
Sugar:
39
g
|
Vitamin A:
190
IU
|
Vitamin C:
19.8
mg
|
Calcium:
94
mg
|
Iron:
0.4
mg
pictured & post updated 9/25/2020