There's not a lot you can say about tartar sauce, other than it tastes pretty darn good on most seafood. This Homemade Tartar Sauce is smooth, creamy with a heaping helping of fresh dill and an extra boost from a little dill pickle relish.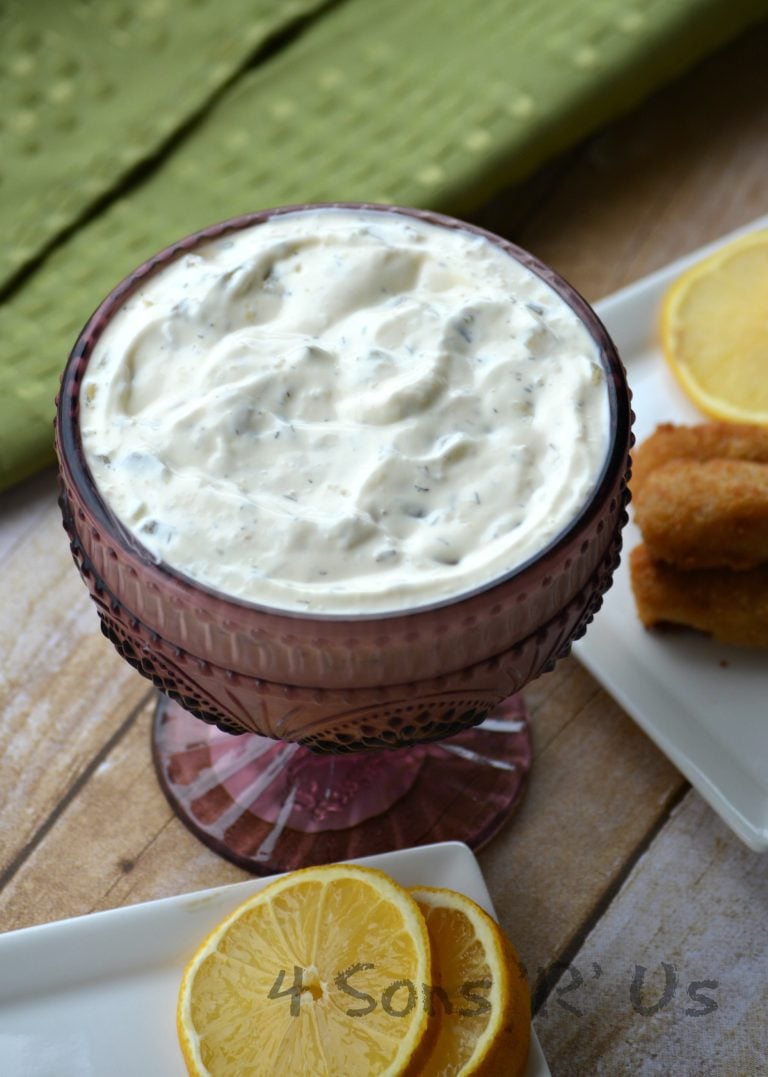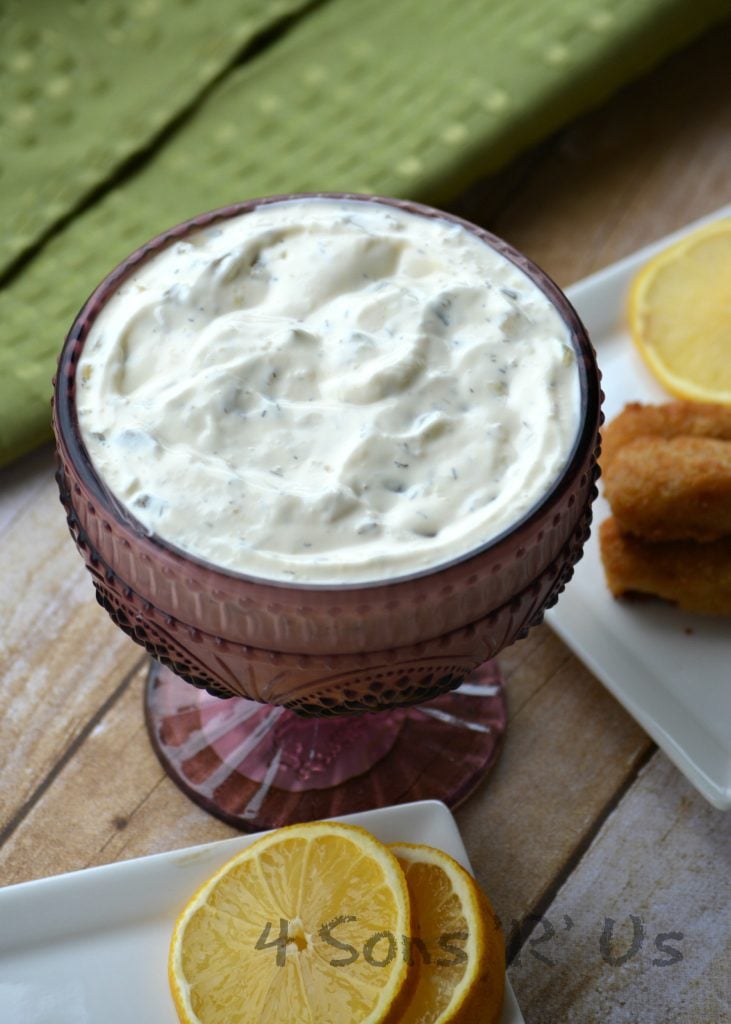 Tartar sauce is a must have at virtually any meal where you serve seafood. The store bought version though can often be a bit of a let down. Keep the recipe for this quick & easy homemade version on hand, and not only will you never be disappointed, but your guests won't ever be either!
It's no newcomer to culinary history either—it's been found in cookbooks since the early 19th century. We can best base it's origins off of a Turkish sauce known by tarator. Tarator almost always accompanied fried seafood, but unlike traditional 'tartar' sauce, it was tahini based (a paste made of ground sesame seeds), but creamy and tangy just like the version we know now.
Today's version, our Homemade Tartar Sauce is a bit more modern- by both of those standards. It has a mayonnaise base and, as is the modern tradition, mixed with a dill pickle relish- or even just minced dill pickles.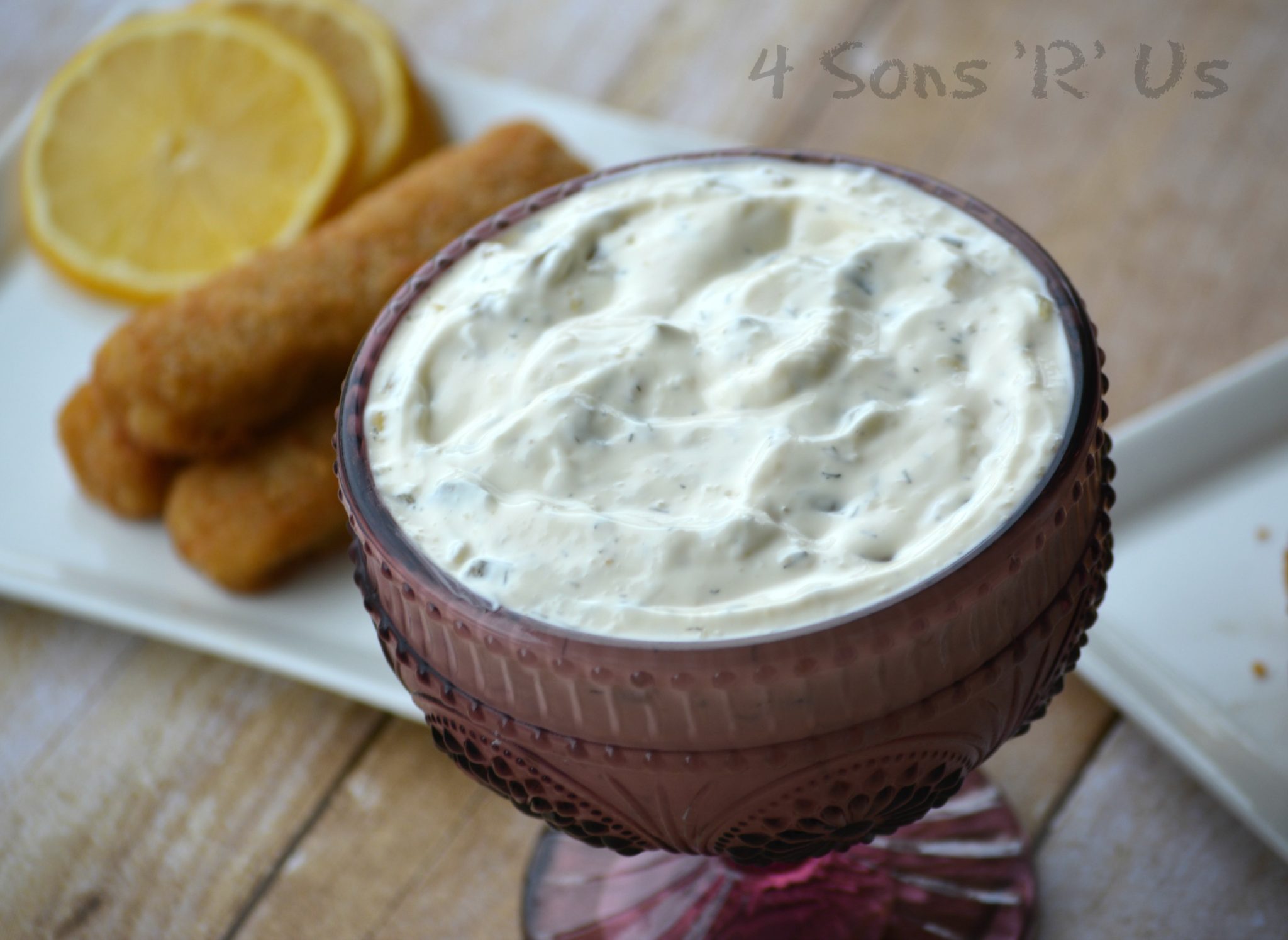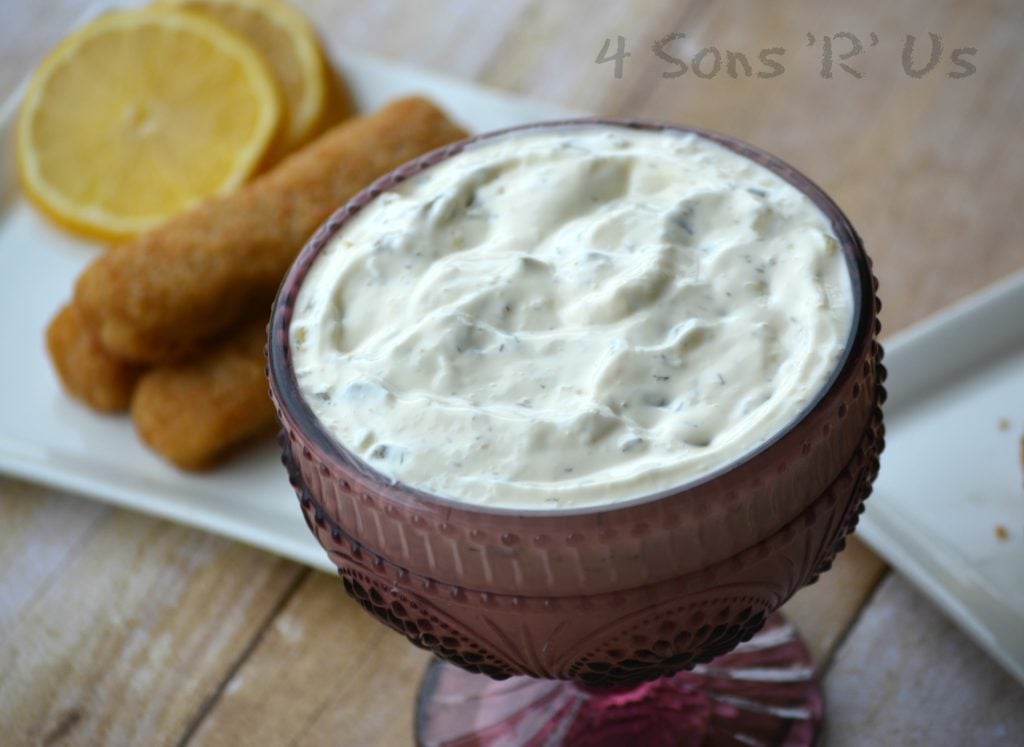 While it tastes great on fancy cuts of expensive fish fillets, it tastes just as good on a deep fried fish stick.
The sons may prefer to slather theirs in ketchup (blech!), but pass me the tartar sauce please.
Since the hubs and I are the only ones who eat it, we were never using a full bottle before the expiration date and since throwing things out/wasting food gives me migraines & makes me twitch, I decided to stop buying it.
It's so much easier to just mix up a little myself, as needed, an hour before dinner. Bonus points, because this version tastes so yummy- that guests have a hard time wrapping their heads around it being something I whipped up last minute vs. something I bought in the gourmet section at a high end grocer's.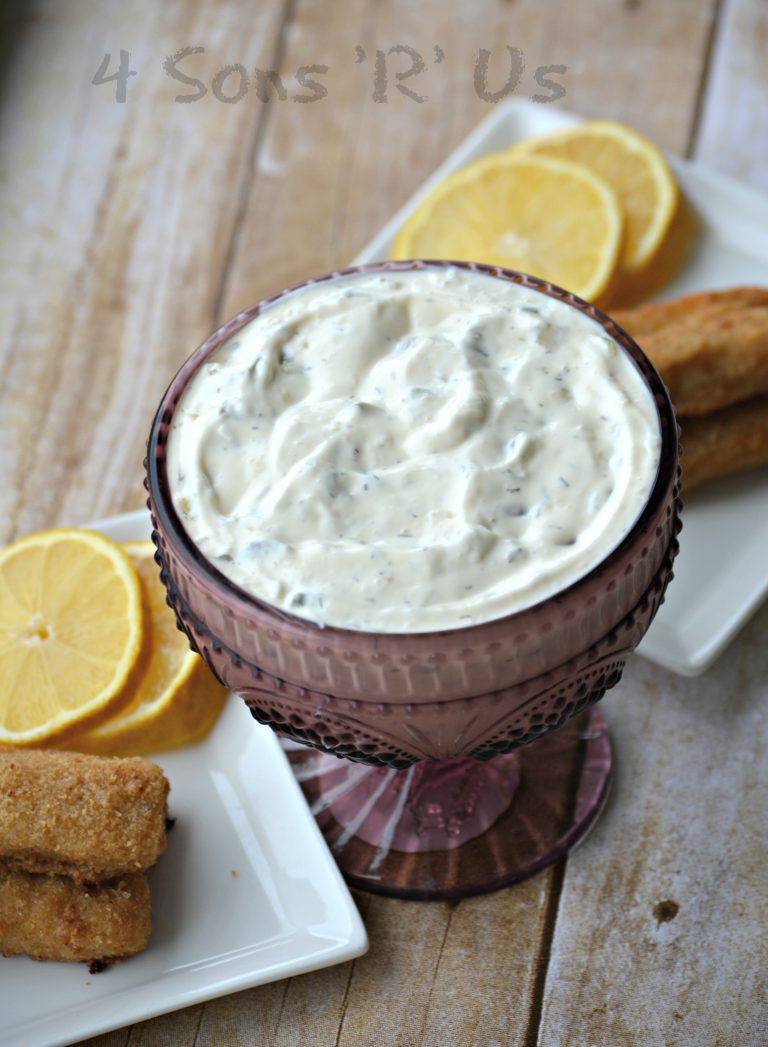 This simple recipe is perfect for dressing up your next fish dish, whether it be for your fried catfish, grilled fish, crab cakes, tuna cakes, or birthday cakes!
Just kidding about the birthday cakes, I think. But totally not judging if you're into trying that.
Other sauce recipes you might enjoy: White Barbecue Sauce, Red Enchilada Sauce, Tzatziki Sauce, and Homemade Marinara Sauce.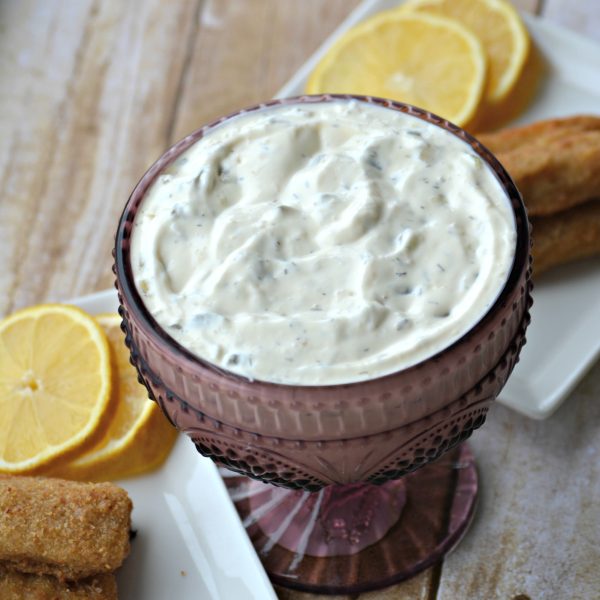 Homemade Tartar Sauce
With just a few simple ingredients you probably have on hand, you can whip up your own batch of this dill-ed condiment in a snap!
Print
Pin
Rate
Ingredients
1

cup

quality mayonnaise

2

tbsp

lemon juice

2 to 3

tbsp

finely chopped dill pickle

or dill pickle relish

1

tsp.

dried dill weed

1/4

tsp

pepper
Instructions
Add all the ingredients to a bowl, whisking until completely incorporated & smooth.

Refrigerate, for at least an hour, before using.