Today is Thursday, and you deserve a nice pat on the back, my friends. For you have traversed the steep mountain known as Wednesday and are now sliding downhill to the wonderful world of this weekend. For your patience and fortitude, I present to you, the latest and greatest from the Sons' kitchen. Hold on to your plates! With seasoned pork, caramelized cabbage and carrots– this yummy Egg Roll Bowl is everything you love in your favorite Asian appetizer, without all the work and none of the grease.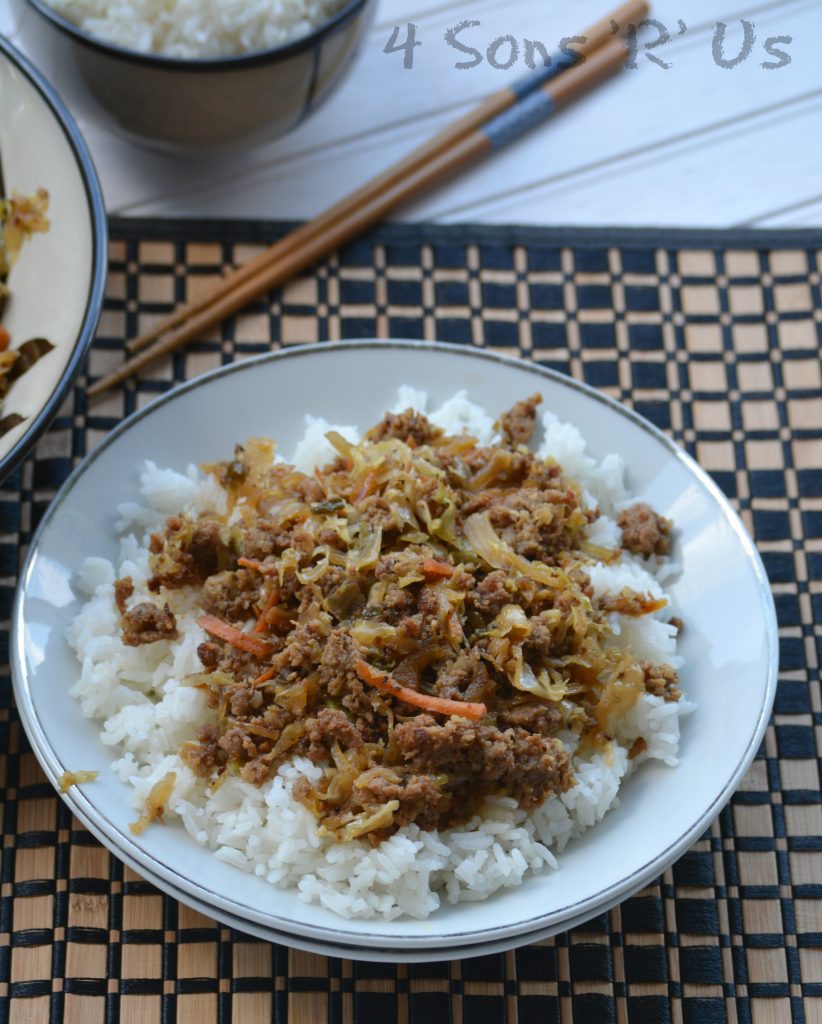 The egg roll in a bowl is now one of our favorite ways to get our Chinese fix.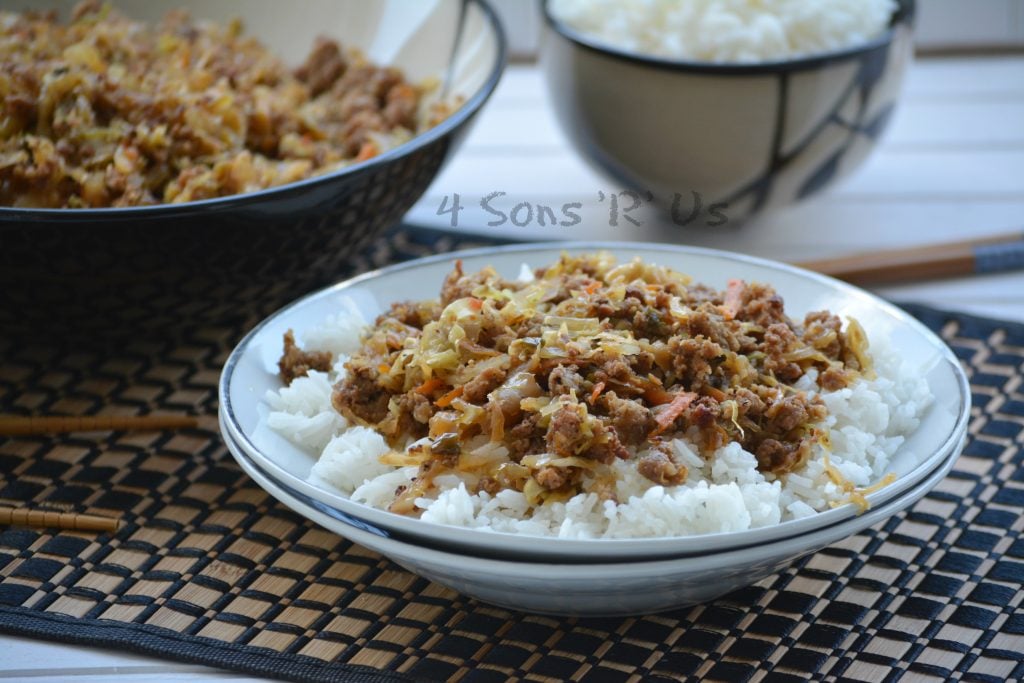 It's cheap AND it's easy. Really, really easy. Even better, this Egg Roll Bowl isn't horrible for your health. Even serving it over rice is optional. It's still that good. All those egg roll flavors you love, but amped up a notch by caramelized cabbage and carrots, and without any of those not-so-good-for-you fried parts.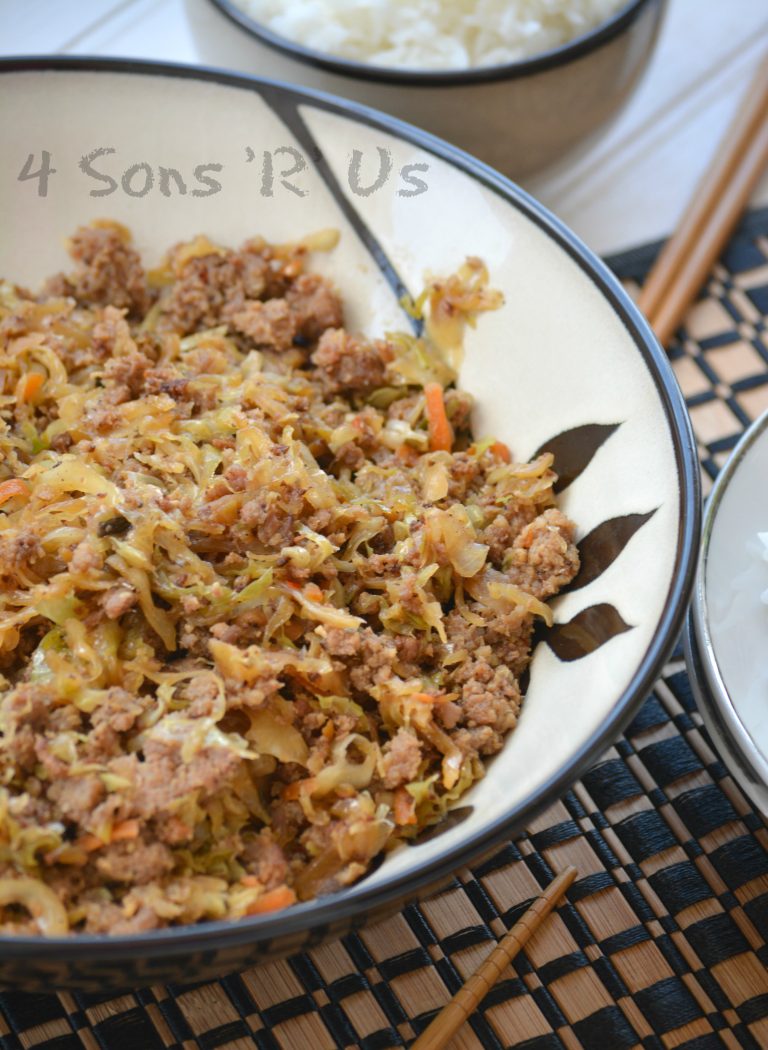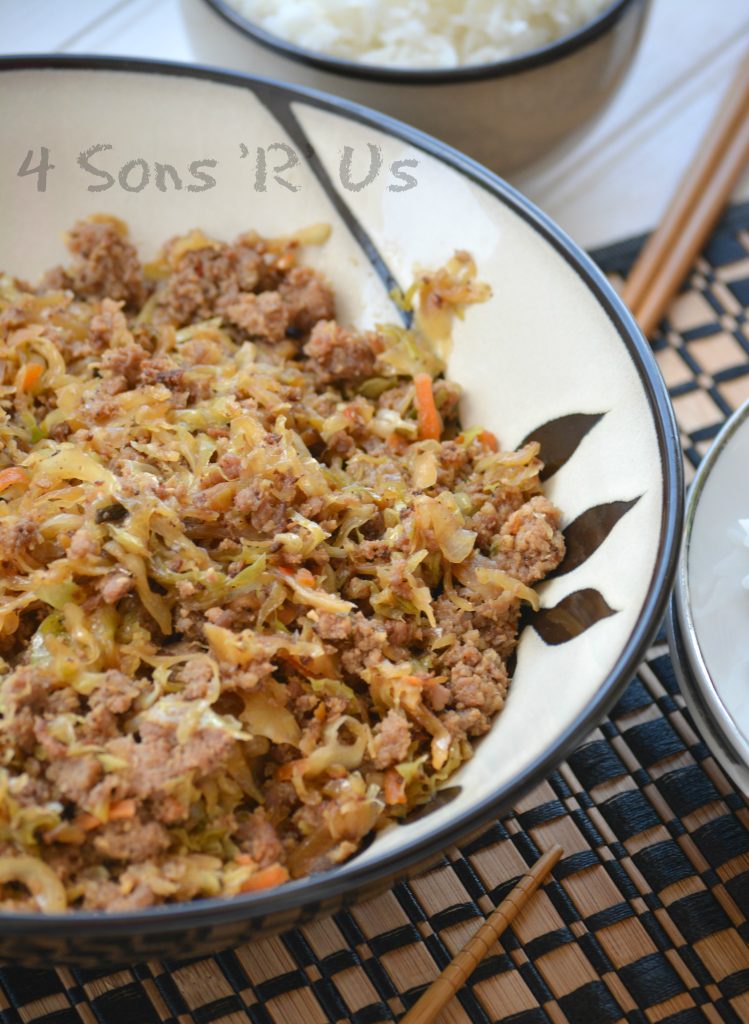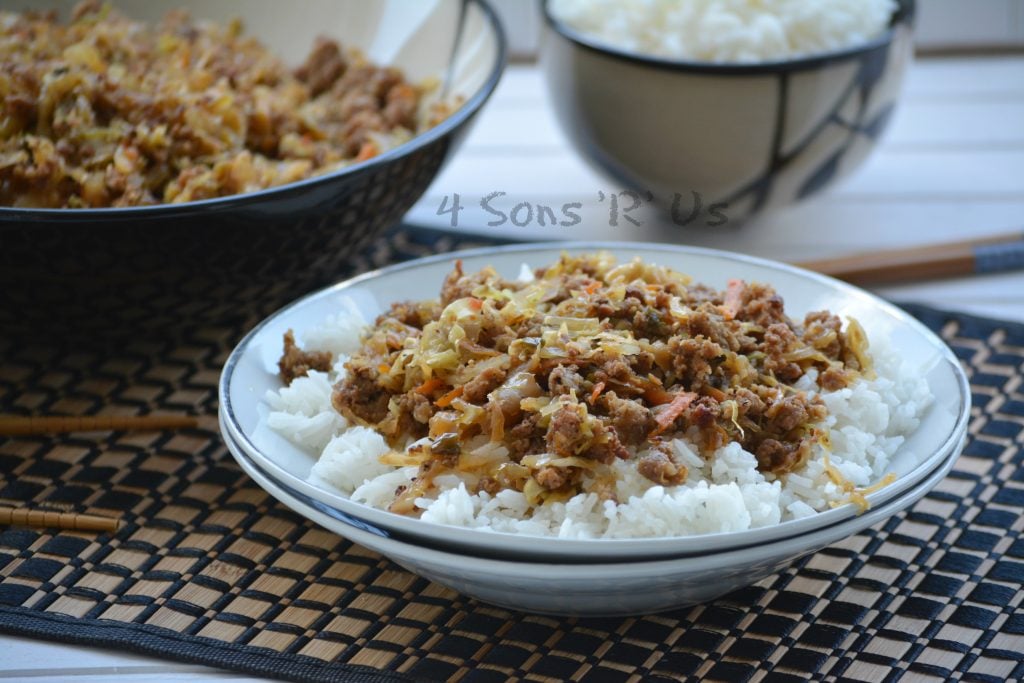 Egg Roll Bowl
2016-06-14 05:06:19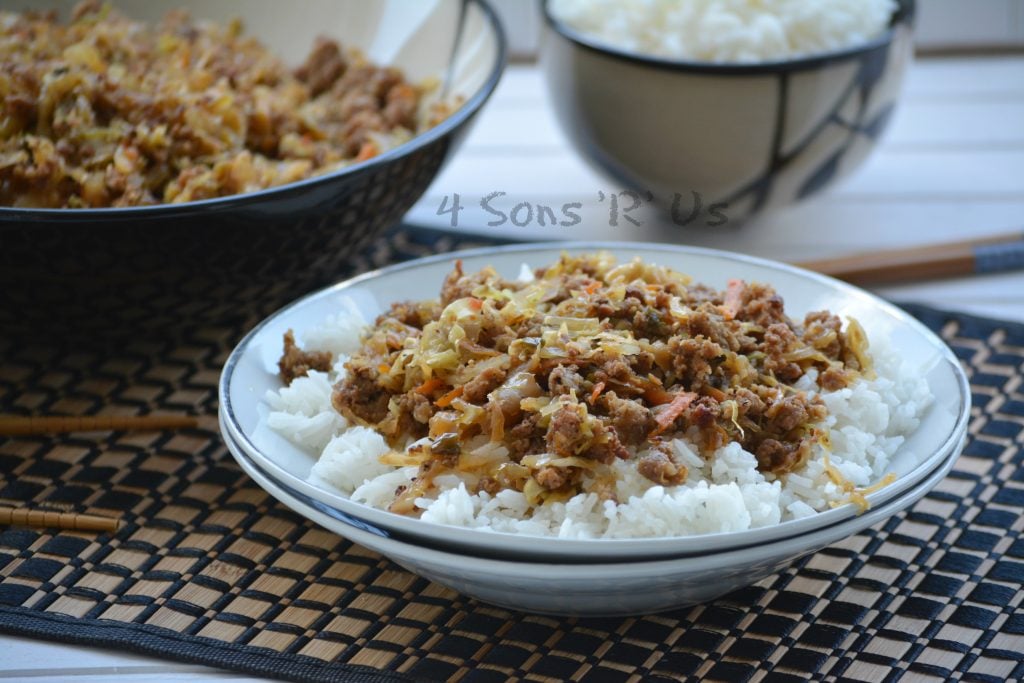 All the flavors you love in a classic eggroll-- without any of the work.
Ingredients
1 lb ground pork sausage
3-4 cloves garlic, minced
5 green onions, thinly sliced
3 tbsp soy sauce
salt and pepper, to taste
3 tbsp brown Sugar
1 bag coleslaw mix, just raw cabbage and carrots
cooked rice, for serving over
Instructions
Brown the sausage with the garlic and green onions.
Add in the coleslaw mix, soy sauce and brown sugar. Season with salt and pepper.
Cook until the cabbage is cooked down and almost caramelized.
Serve the egg roll stuffing mixture over the rice.
Top with crispy wontons, chow mein noodles, or duck sauce if desired.
4 Sons 'R' Us https://4sonrus.com/
Pictures Updated 6/14/16