Why order take-out, when you can make your own perfectly crisped egg rolls right at home and serve them with a yummy side of sauce? Crispy Homemade Egg Rolls with a Sesame Ginger Dipping Sauce are even better than take out. They're downright gourmet.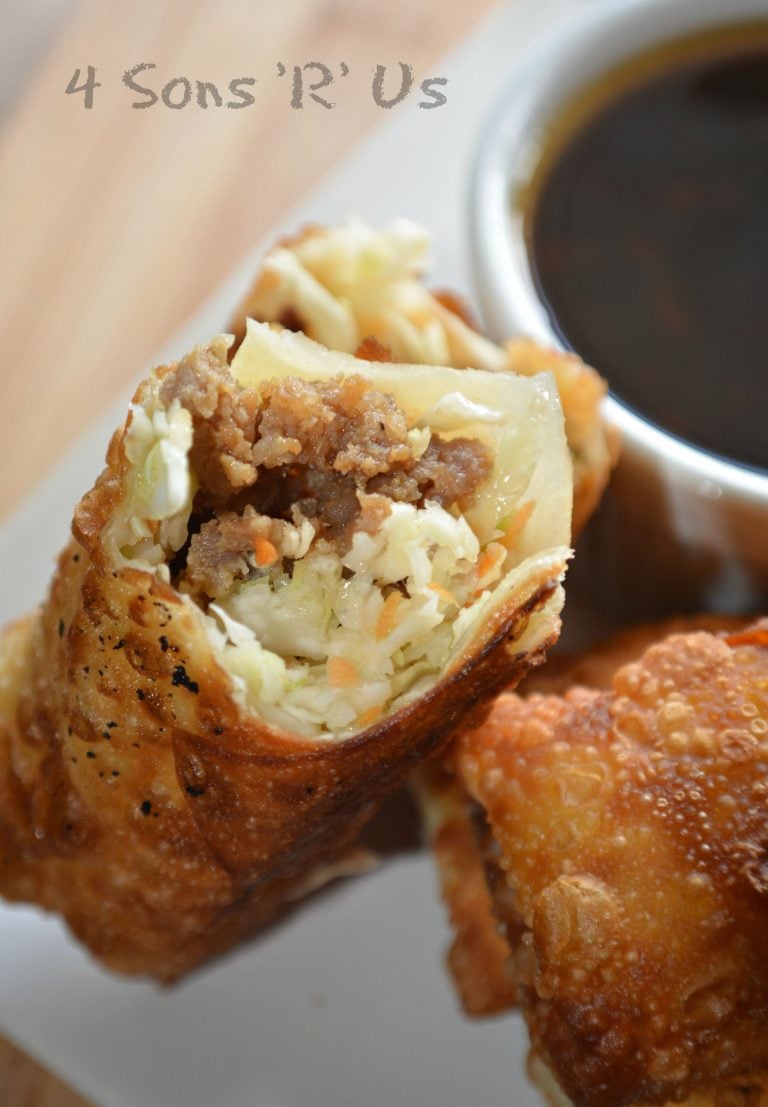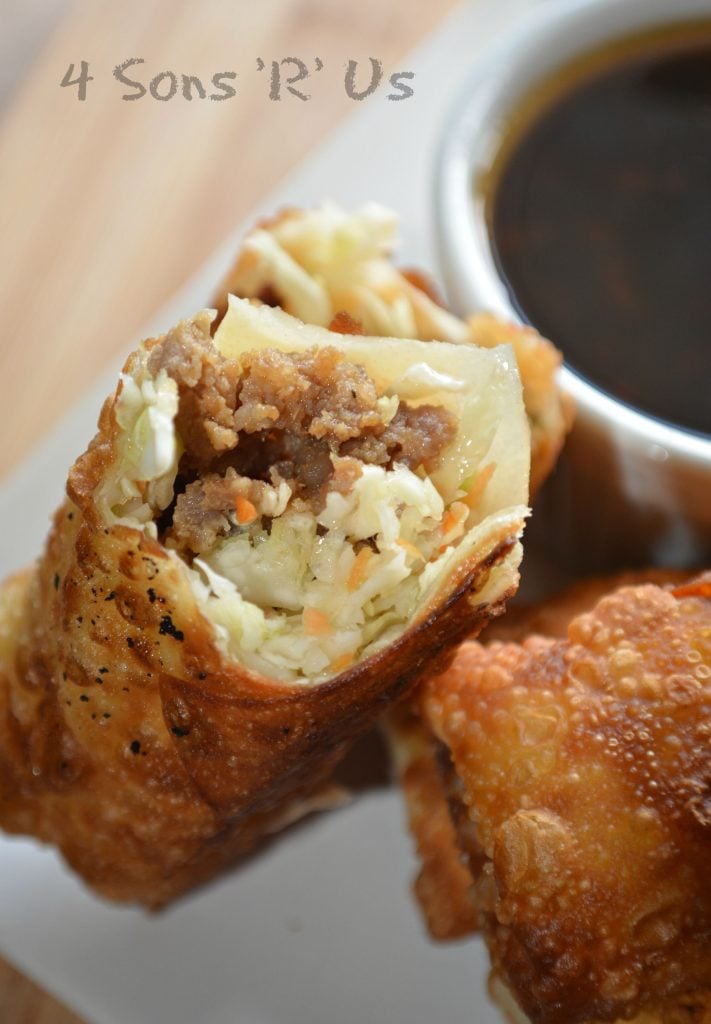 It doesn't get any easier than with this recipe. And they're oh-so yummy. Just LOOK at that filling surrounded by all that perfect crispy crunch outer shell.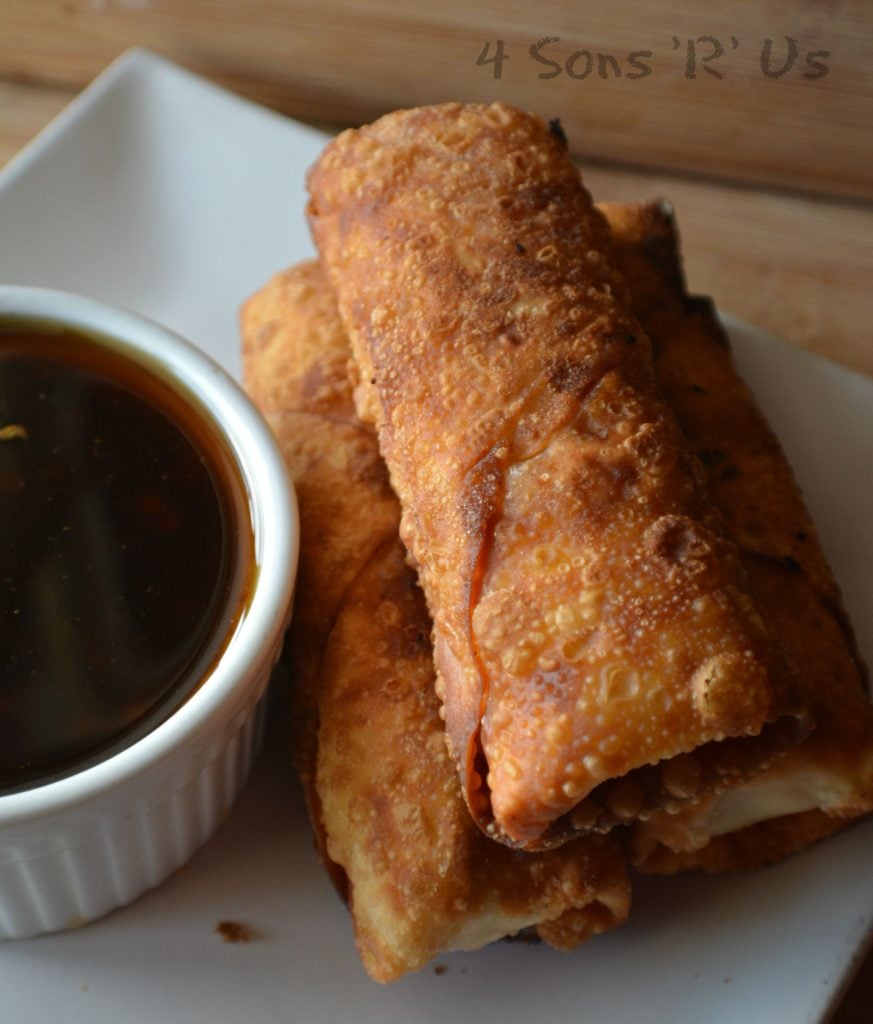 Stuffed with perfectly seasoned, cooked ground pork sausage and a blend of freshly shredded cabbage and carrots these babies are egg roll heaven in a bite. And don't let the simpleness of the stuffing fool you, each bite is loaded with Asian flavor. You may not want to go back to the take-out version.
These pair perfectly with the sesame ginger dipping sauce, but even if you don't feel like whipping together any special sauce, they're yummy all on their own. Or pair them with your own favorite Asian dipping sauce(s). We have a whole kitchen drawer full of sauce packets for the hubs and the sons, just for such an occasion 🙂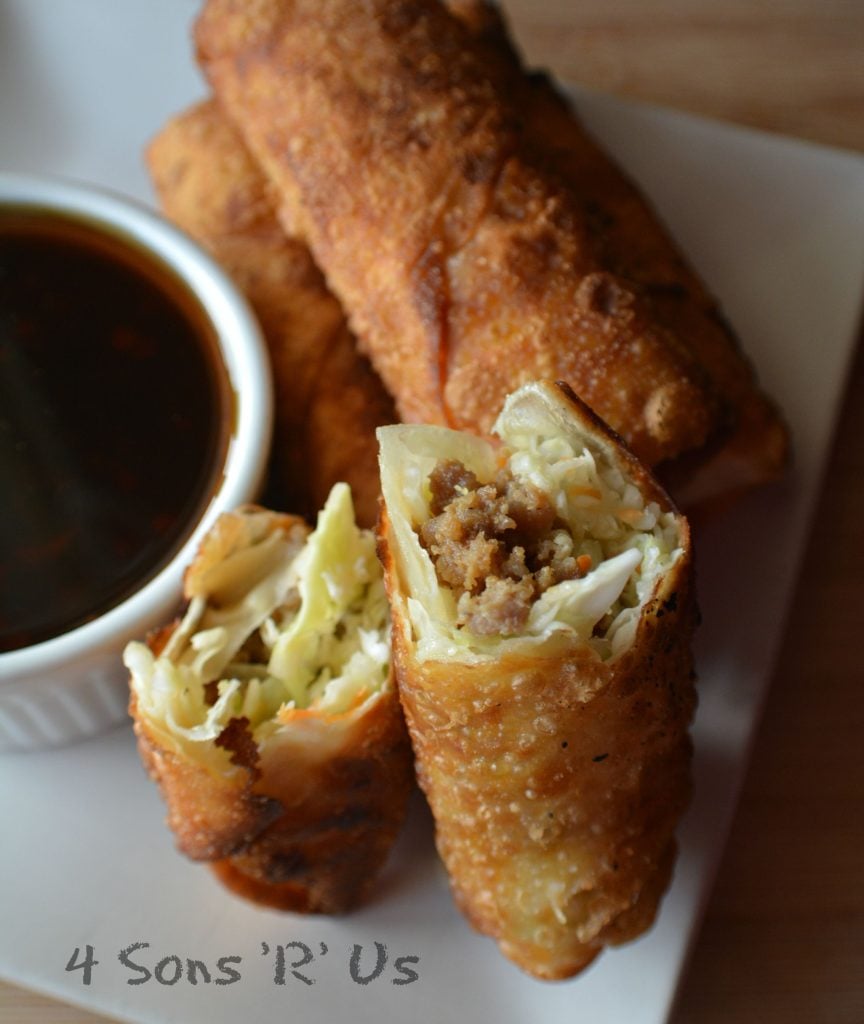 Never worked with egg rolls before? Scroll past the recipe where we've included a photo tutorial for how to stuff and fold them.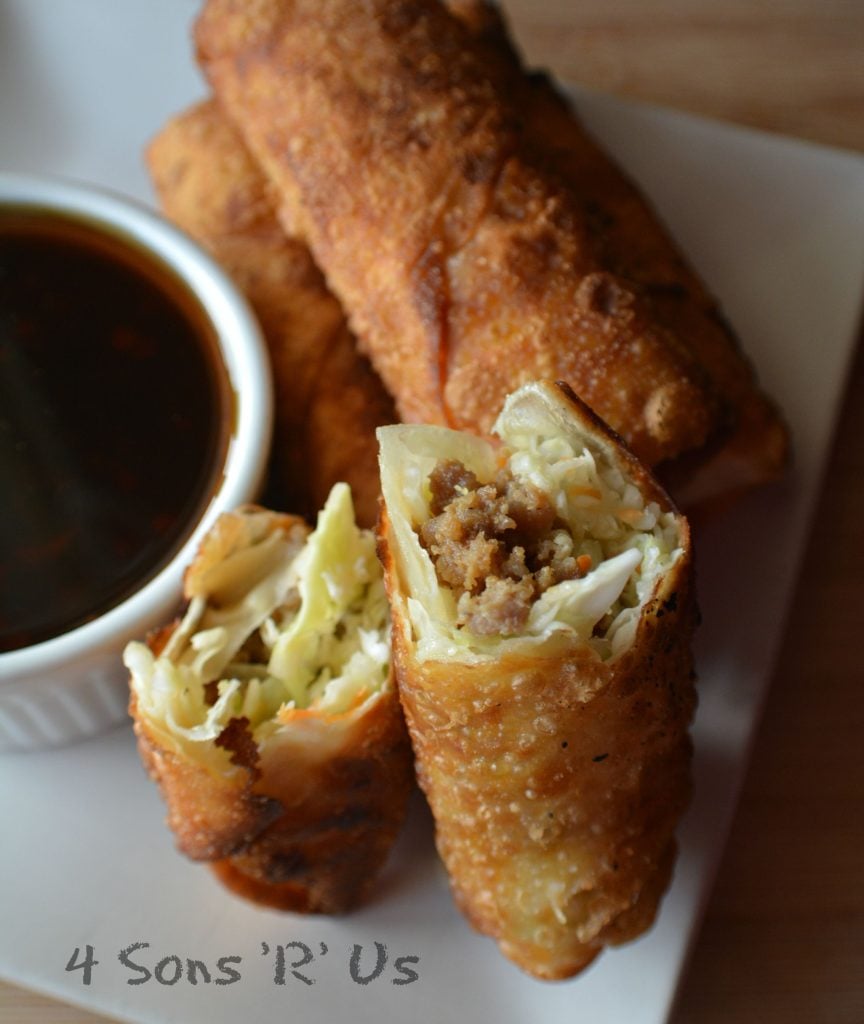 Crispy Homemade Egg Rolls with a Sesame Ginger Dipping Sauce
2017-02-19 02:37:06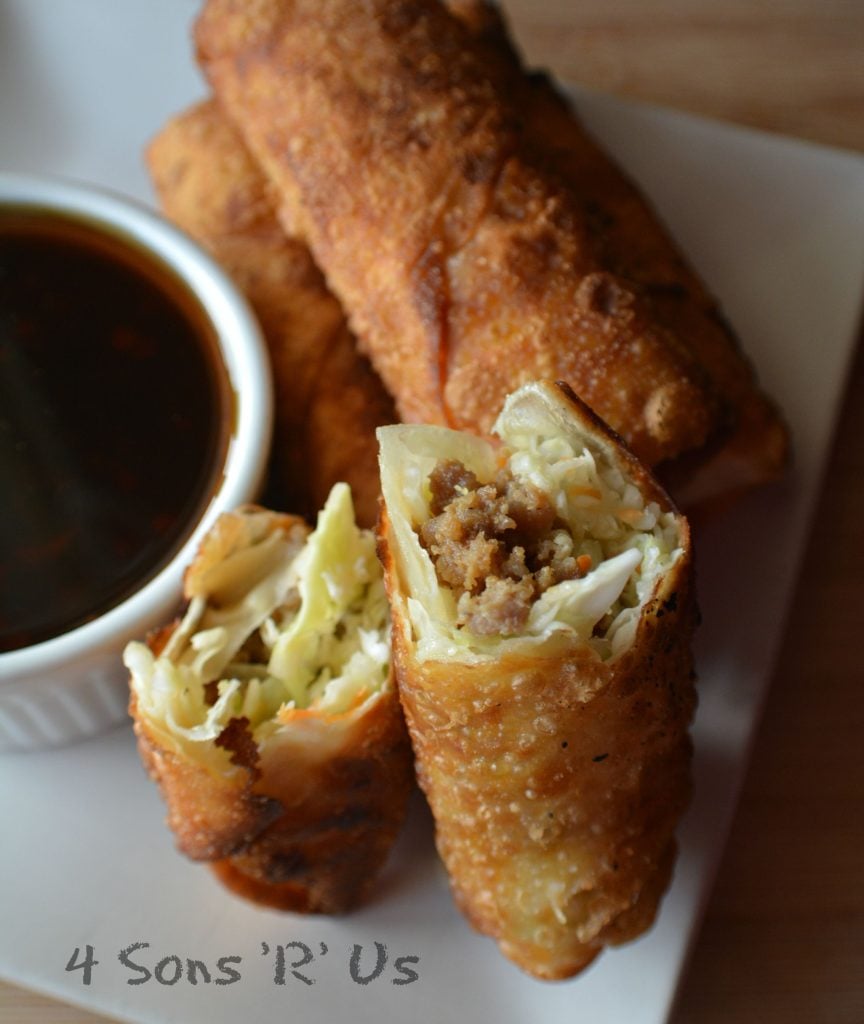 Crispy eggrolls are stuffed full of seasoned pork and veggies and served with a simple sesame ginger dipping sauce.
For The Eggrolls
1 lb ground pork sausage
1 tbsp fresh ginger, grated
1 clove garlic, minced
1 tsp onion powder
1 tbsp soy sauce
2 ½ cups finely shredded cabbage & carrot blend (I just throw a bit of each into my food processor until I've met the mark), or prepackaged coleslaw blend
12 (6 inch square) egg roll wrappers
2 tbsp all-purpose flour
2 tbsp water
1 quart canola oil for frying
For The Sesame Ginger Dipping Sauce
2 tsp olive oil
1 clove garlic, minced
1/4- 1/2 tsp red pepper flakes
1 tsp minced fresh ginger root
¼ cup soy sauce
¼ cup honey
2 tbsp orange juice
¼ tsp sesame oil
1 tsp lemon juice
1/4 tsp sesame oil
To Make The Dipping Sauce
In a small pot, lightly saute the minced garlic & the chili flakes over medium heat, just until fragrant.
Add in the remaining ingredients and cook an additional 3 minutes, stirring occasionally.
Remove the sauce from heat and refrigerate until ready to serve.
To Make The Eggrolls
In a medium-large skillet, over medium heat, add the sausage, ginger, garlic, onion powder, stirring to incorporate and breaking it up as you go, until no pink remains. Set aside.
Preheat the oil to 375 degrees F.
In a small bowl, stir together the flour and water until evenly combined.
Lay out one egg roll wrapper with a corner pointed toward you. Place 2 tablespoons of the meat mixture and roughly 2 tablespoons of the coleslaw mixture in the center. Use your finger to spread a little bit of the flour mixture along the edges.
Fold two of the corners together to make a triangle, gently press to seal the edges with the flour mixture, and then fold the sides in and roll up tightly.
Fry egg rolls until lightly browned and crispy turning occasionally.
Serve the eggrolls with the sesame ginger dipping sauce.
4 Sons 'R' Us https://4sonrus.com/