Have you ever just wanted to have your cake and eat it too? Like, maybe for breakfast?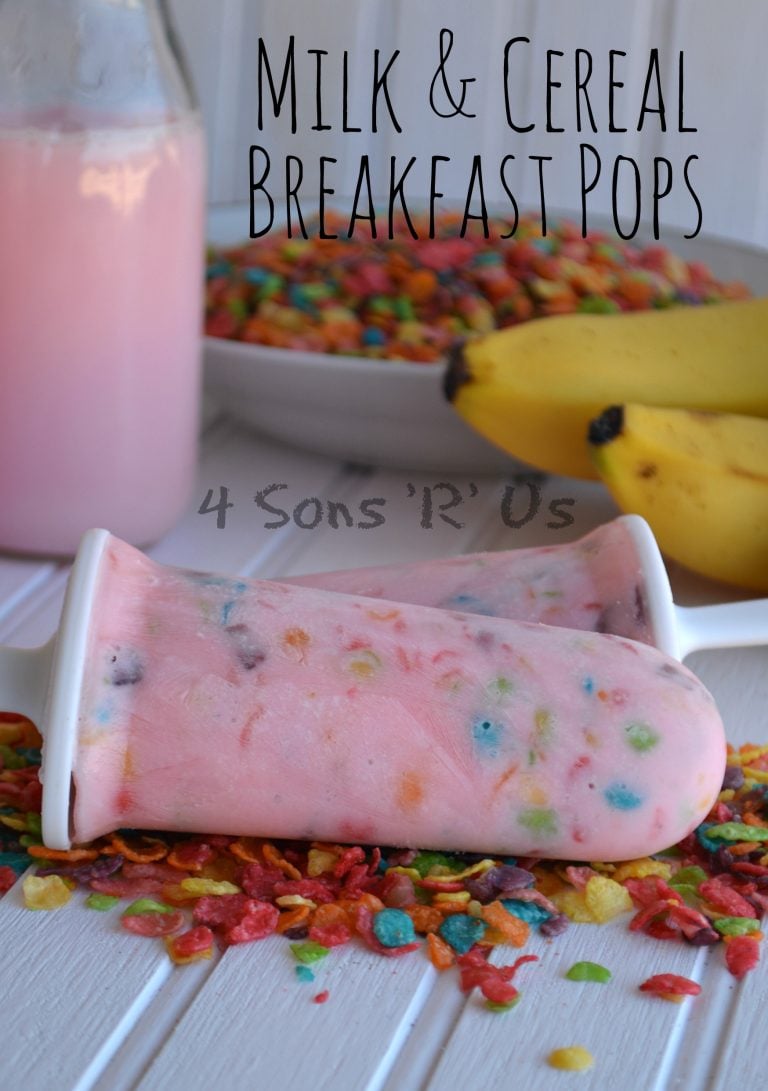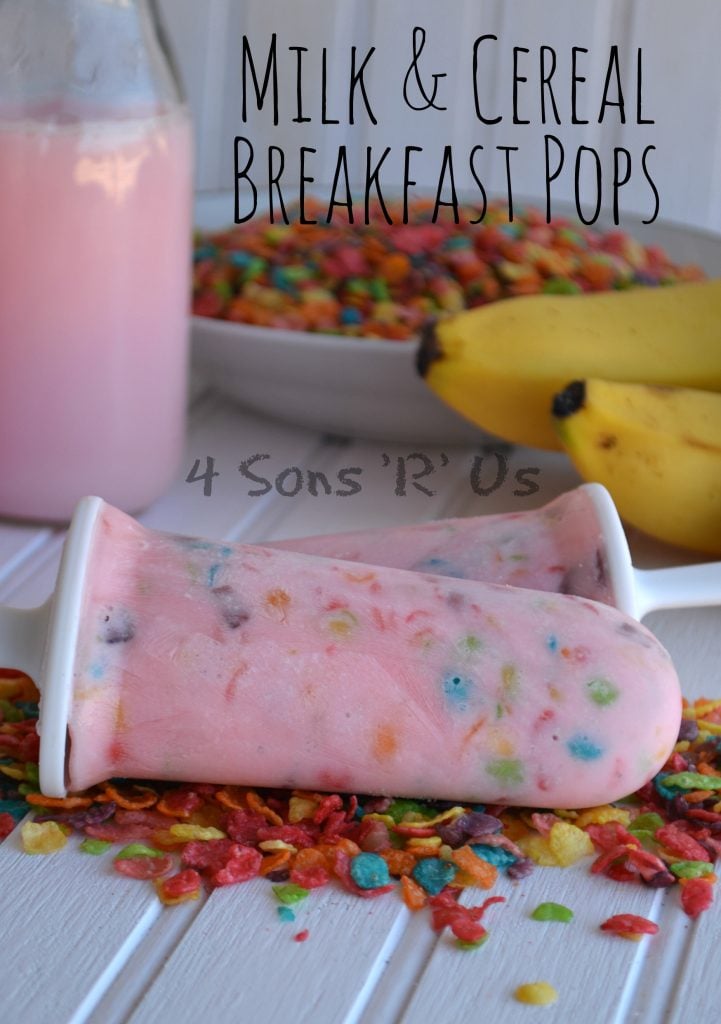 I tend to be a rebellious, fat kid at heart, so I jump at the chance to go against the grain and swap out boring, old avocado toast or overnight oats, for a sweet morning treat.
Like the last week of school last year when I made pudding pops and served them to my kids for breakfast one morning. Hey, they were sugar free and were mostly milk. That's healthy, right? My kids sure thought we were pretty cool that day. But alas, we can't eat like that every morning so our milk & cereal breakfast popsicles are made of sturdier, much better for developing minds, fare.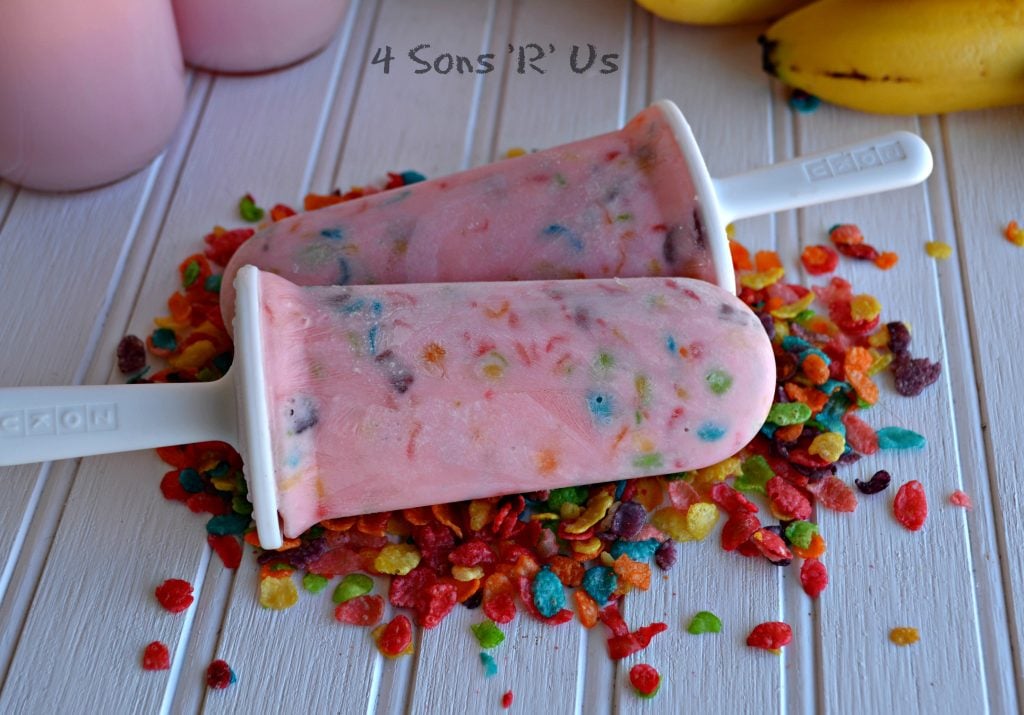 These pops are full of Greek yogurt, flavored milk, cereal, and bananas with no added sugar so you can feel good about offering them as a viable morning meal, and you can totally enjoy that #momoftheyear award, guilt-free.
If Fruity Pebbles aren't your thing, you can very easily switch the cereal out for one of your faves. There are so many possibilities with this…like peanut butter Captain Crunch, which I imagine would be SUPER good. I have the taste buds of a ten year old.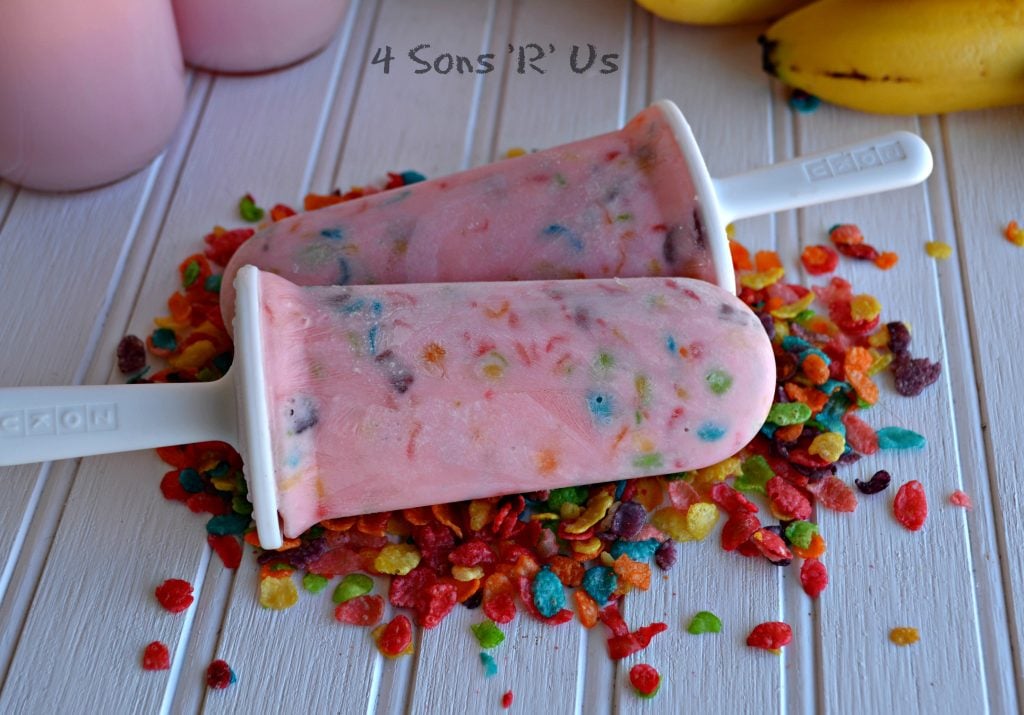 Milk & Cereal Breakfast Pops
2016-02-11 01:06:52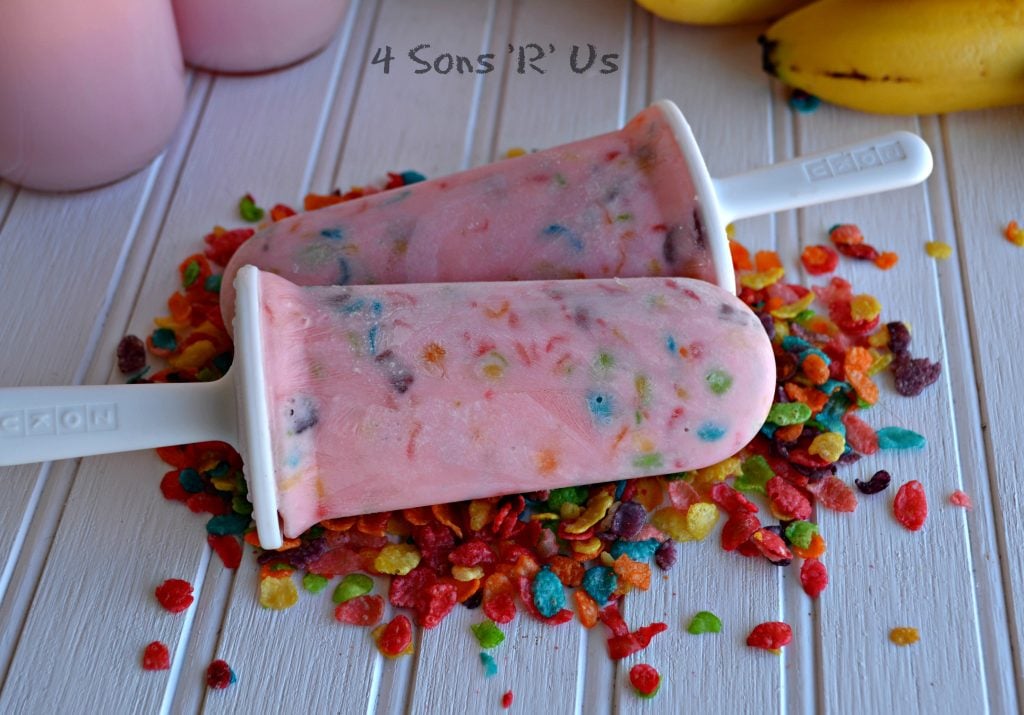 Full of healthy Greek yogurt, milk, banana, and breakfast cereal these are popsicles you can totally feel good about serving for breakfast or dessert.
Ingredients
1 large, ripe banana
1 cup plain Greek yogurt
1/2 cup strawberry milk
1/2 cup dry cereal, we used Fruity Pebbles
Instructions
In the bowl of a stand mixer, mix/mash the banana until smooth.
Add the yogurt and milk, mixing until the ingredients are evenly incorporated and the mixture is smooth. Use a spatula to gently stir in the cereal, just until evenly dispersed. Using the mixer may crush the cereal.
Transfer the mixture into popsicle molds, and freeze for 8 hours, or until frozen solid.
Run warm water over the molds for a few seconds to release the frozen pops.
Adapted from In Katrina's Kitchen
4 Sons 'R' Us https://4sonrus.com/