With only four basic ingredients, and a little bit of ice water, you are well on your way to enjoying these homemade cheeze-its. They're the perfect blend of cheddar in a crisp cracker, that melts in your mouth, and leaves a light sheen on the fingers. Skip the trip to the store, and make your own instead!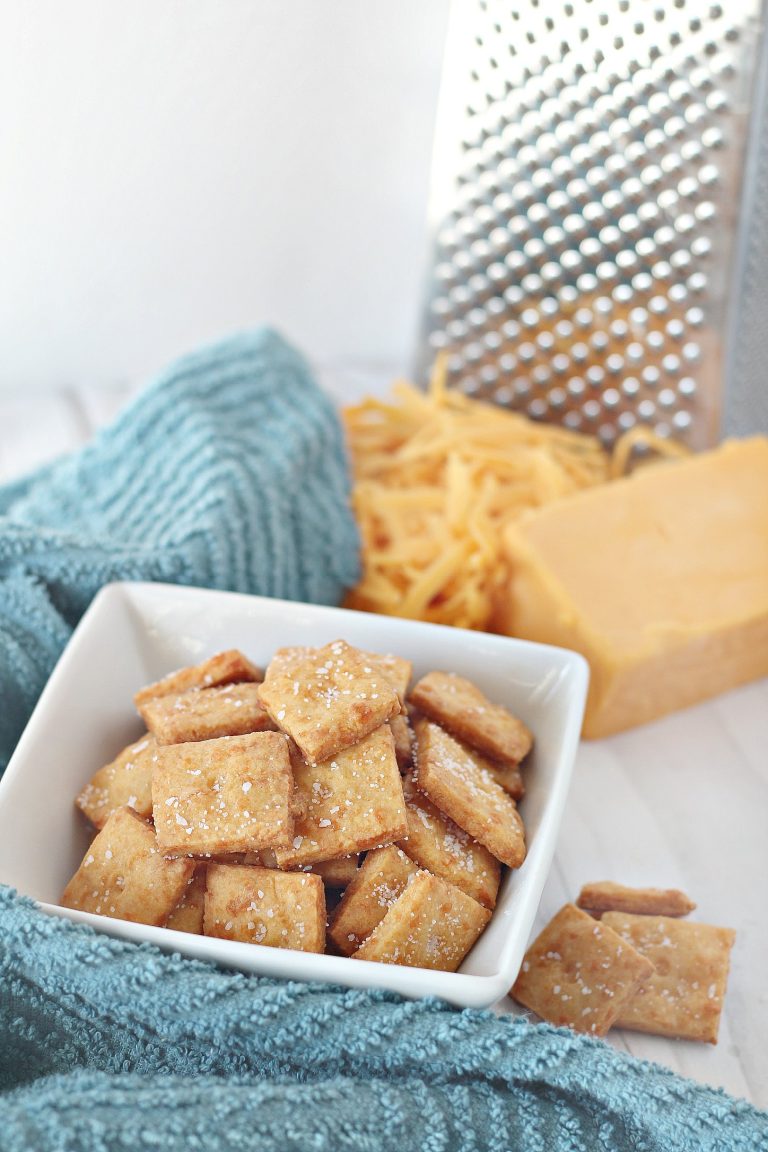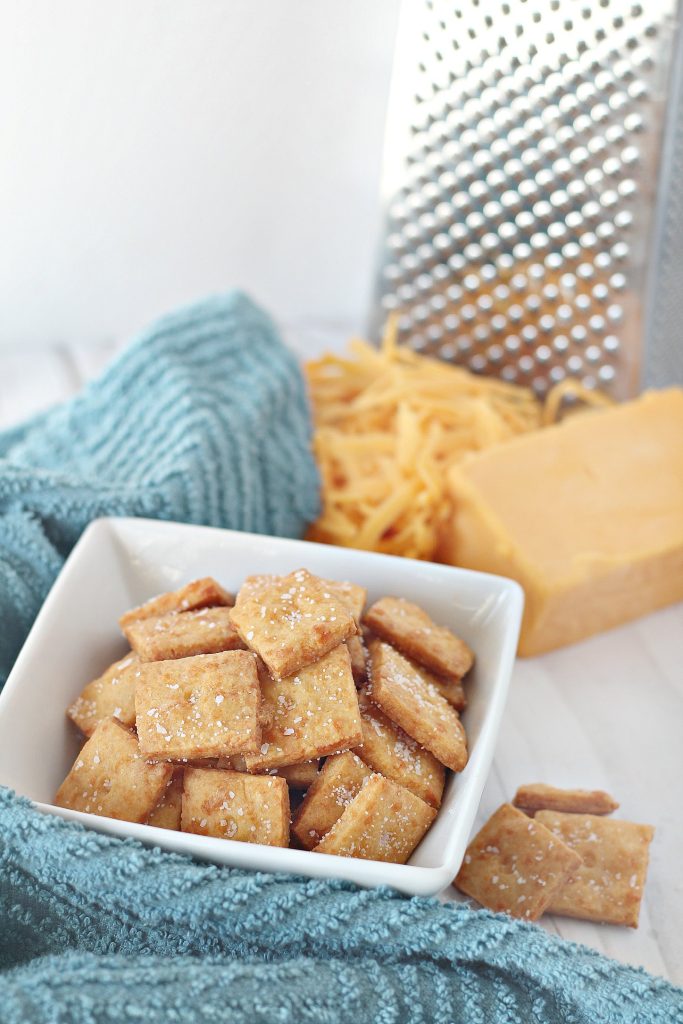 Sons # 4 is going through another phase. He has lots of phases, which I guess is normal as he grows and is constantly trying to figure himself out. It's a big ide world out there and he's got to find his place in it after all.
I generally enjoy seeing where the next 'phase' will take us. Although, the temper tantrum 'dance' phase that arrives with his fourth birthday, I'm not real fond of. That is just a phase, right?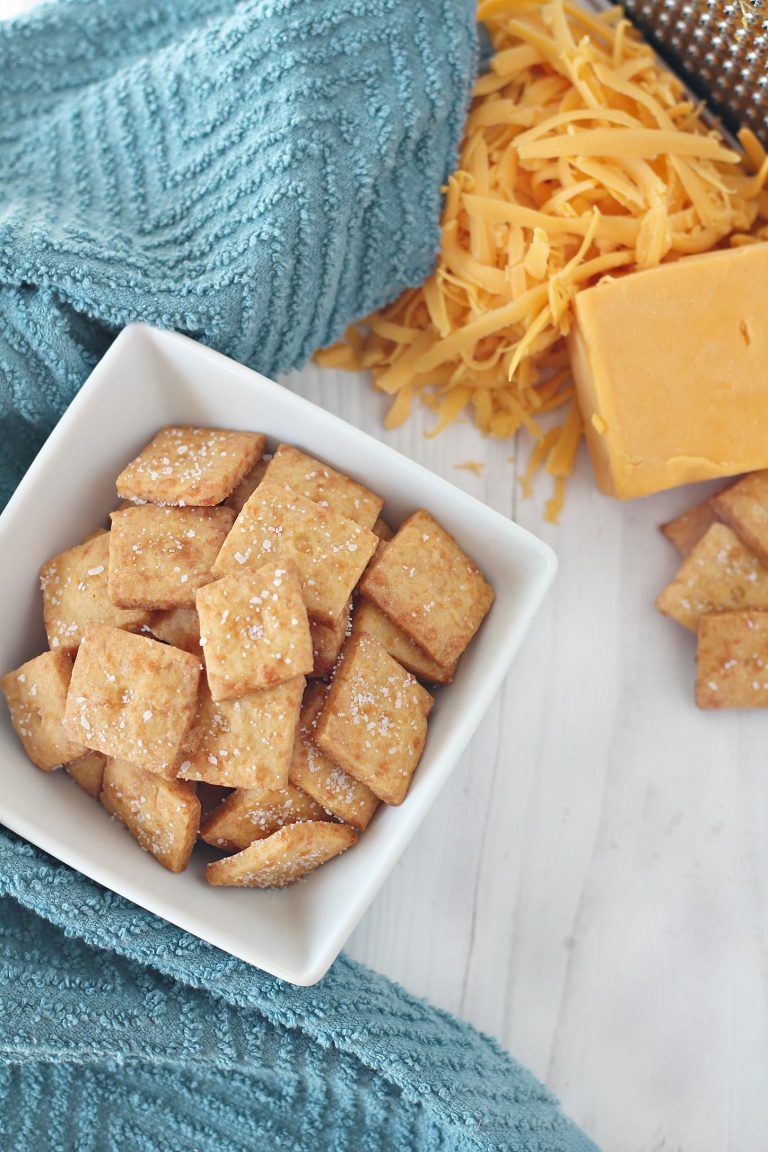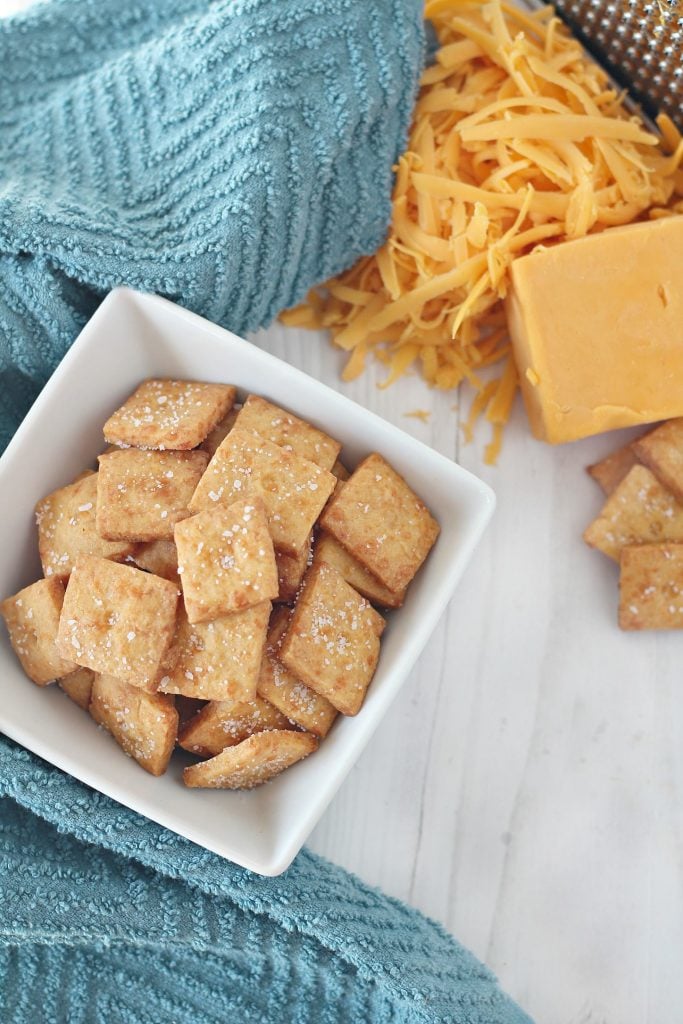 Any way, his latest thing is bringing me boxes and requesting I read off of the ingredients list. He finds it hysterical when I read the made-up words. The funnier they sound, or the more time I spend tripping over them trying to pronounce them, reduces him to side-stitching, doubled over fits of laughter.
And, no, despite a pinky promise, complete with a cross my heart and hope to die, he still does not believe his 'silly' Mommy that the funny words are actual, real words.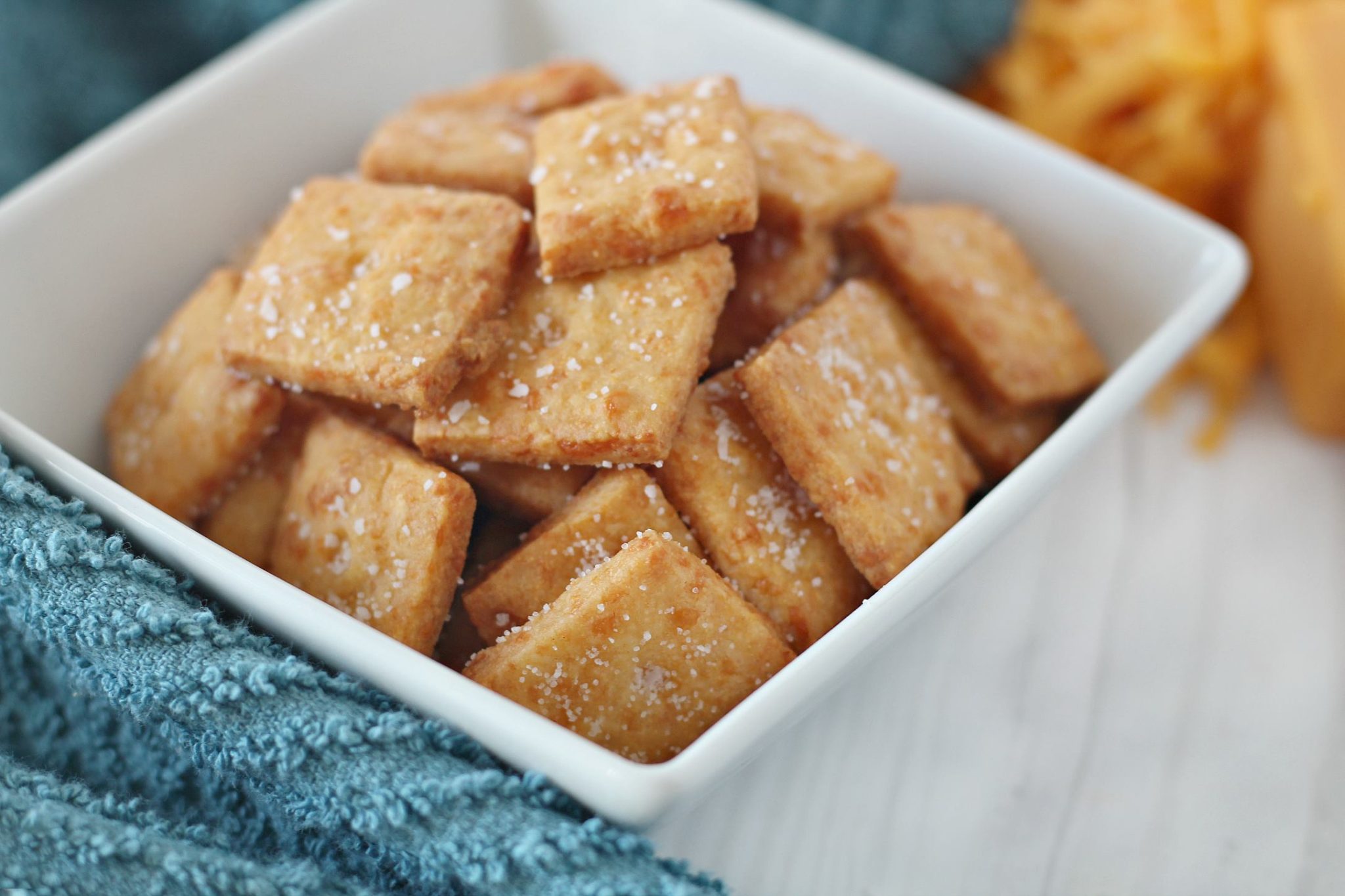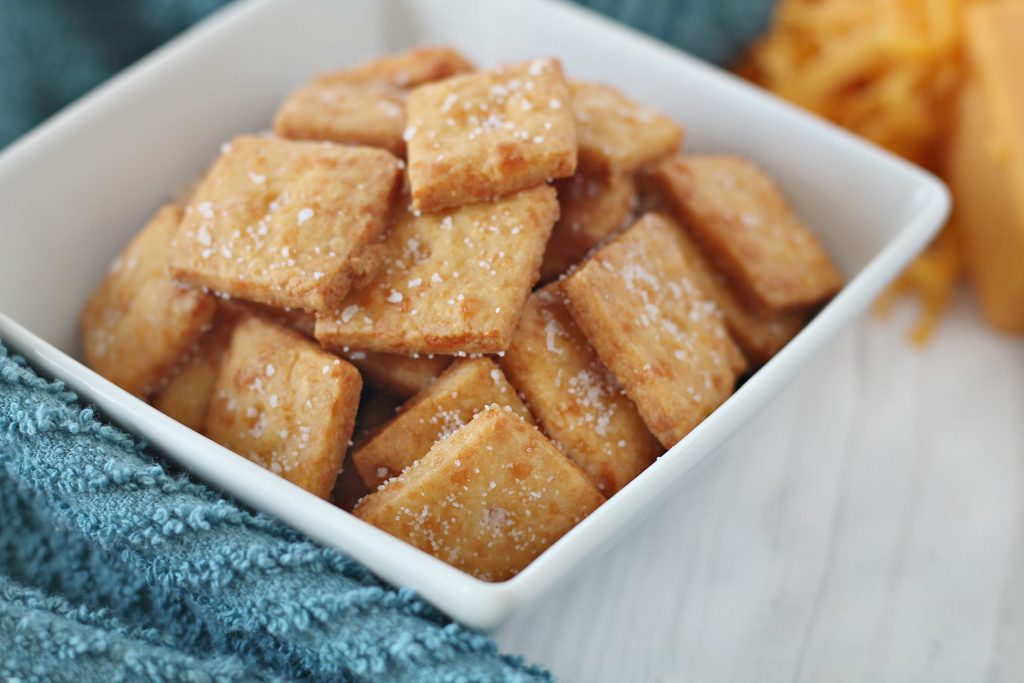 Recently he brought me a cheez-it box and had a melt down in aisle 5 after listening to me stumble all around 'Oleoresin'. Monosodium Glutemate is another particularly fun tongue twister to him.
After surveying all these different prepackaged ingredients lists, I found I didn't really want the cheez-its that bad, and removed them from our cart. Really, I just didn't want anything I couldn't pronounce, let alone recognize, going in the sons diet, if I could help it.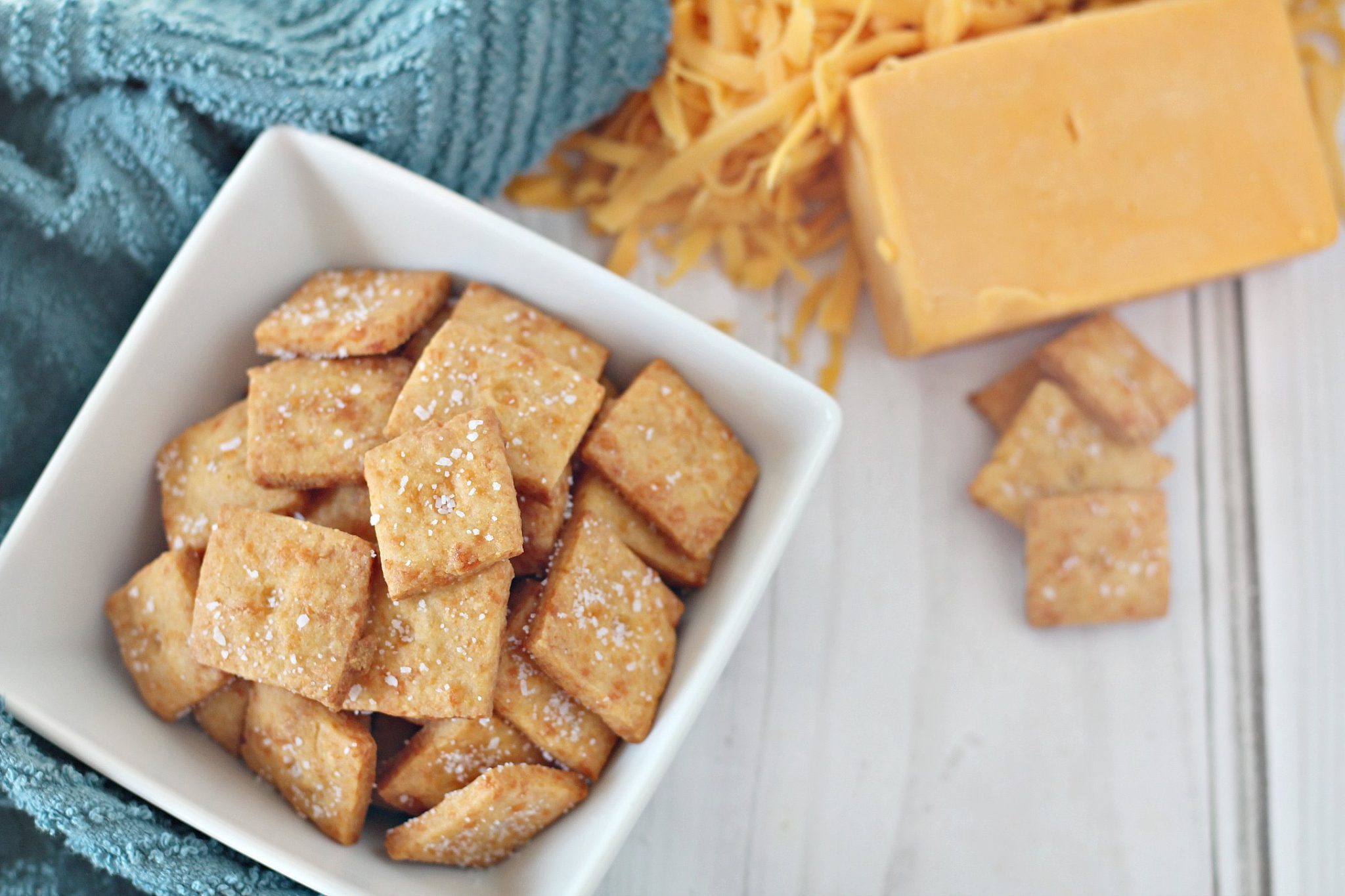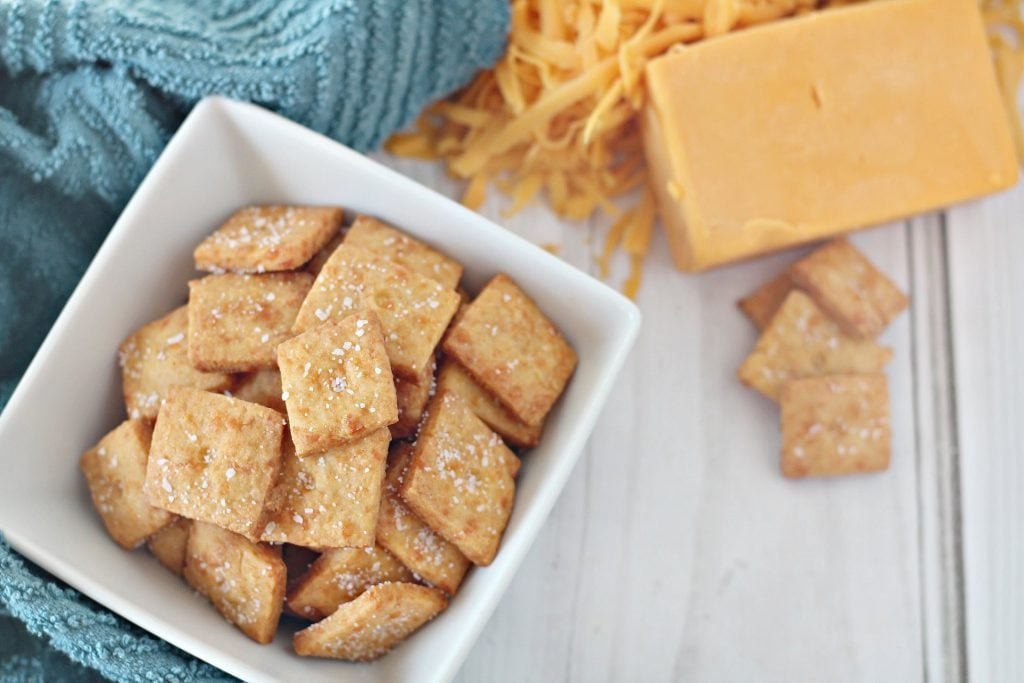 But after I got home, I felt guilty and a little sad because I really did want a cheez-it, or something crunchy and cheesy. A family friend came to my rescue by sharing her simple recipe for homemade cheeze-it crackers.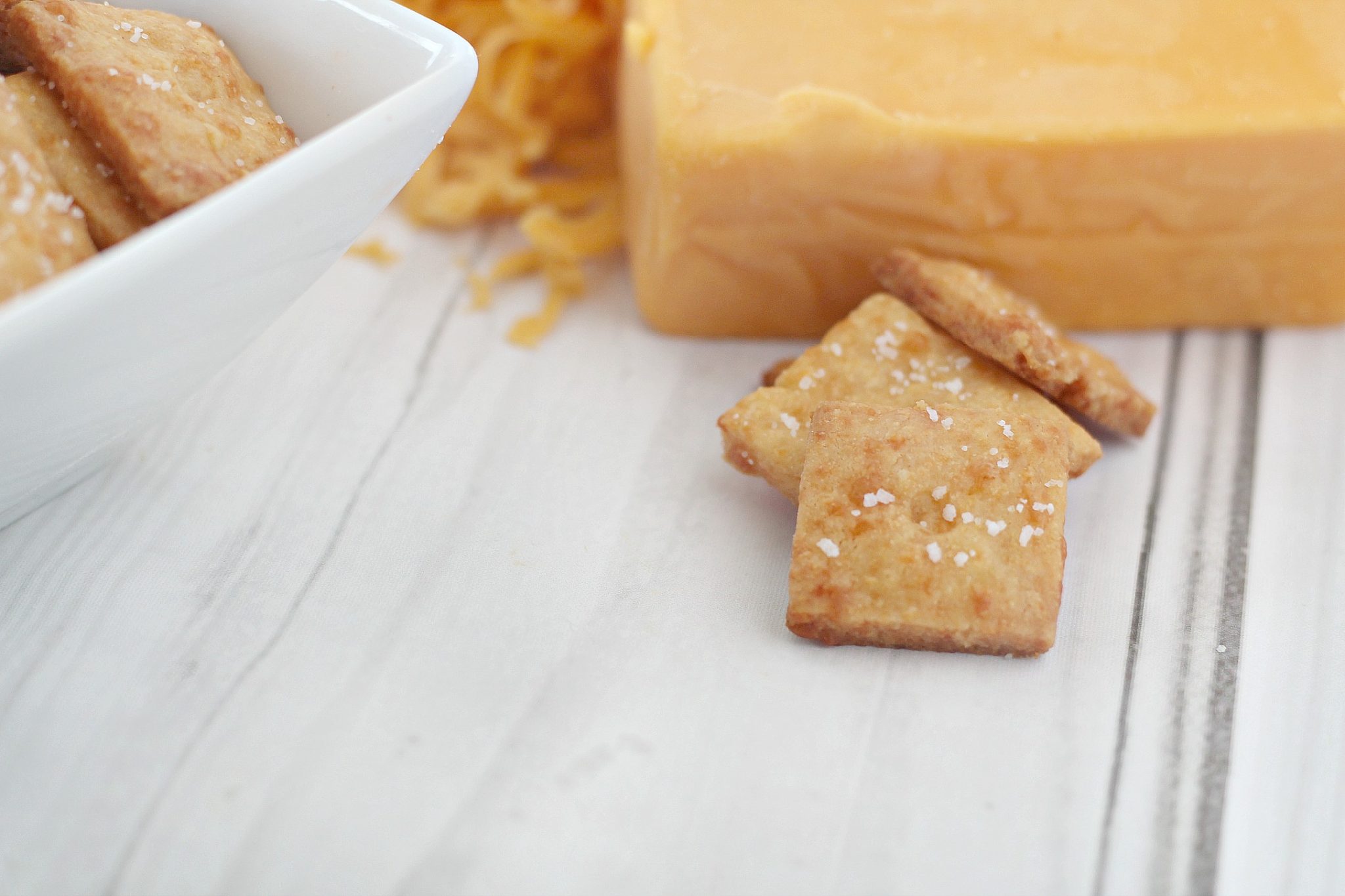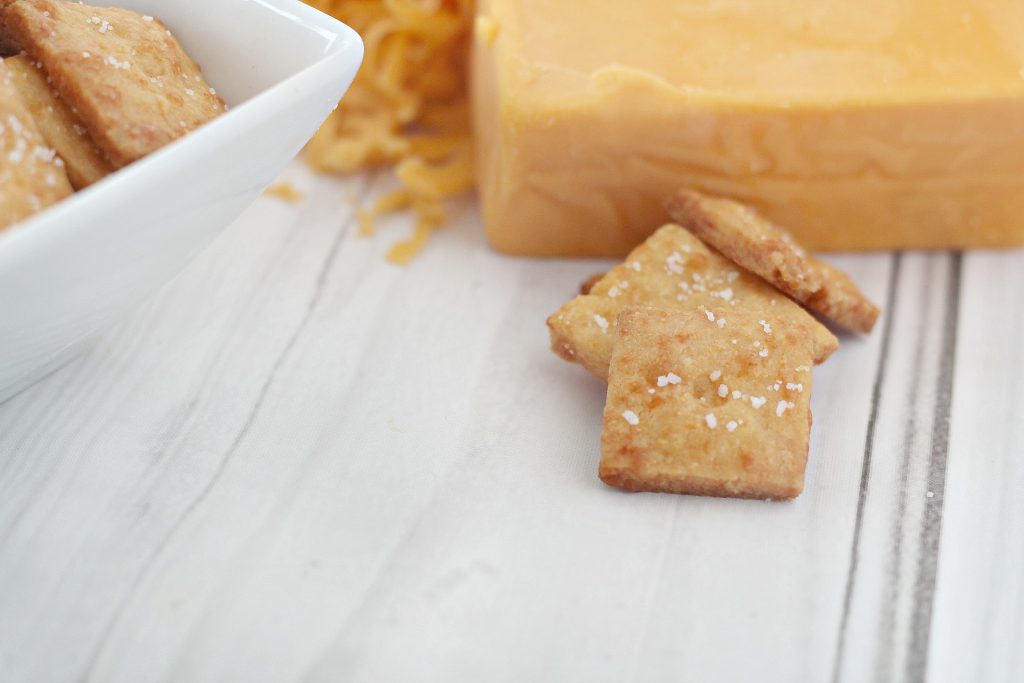 After trying my friend's recipe, I discovered that the perfect Cheez-It cracker has superior crunch, unmistakable cheese flavor that doesn't devolve into pure saltiness, and just enough grease to leave a light sheen on your fingers. And, most importantly, it doesn't even come from a box.
Other Snack Ideas You Might Also Enjoy: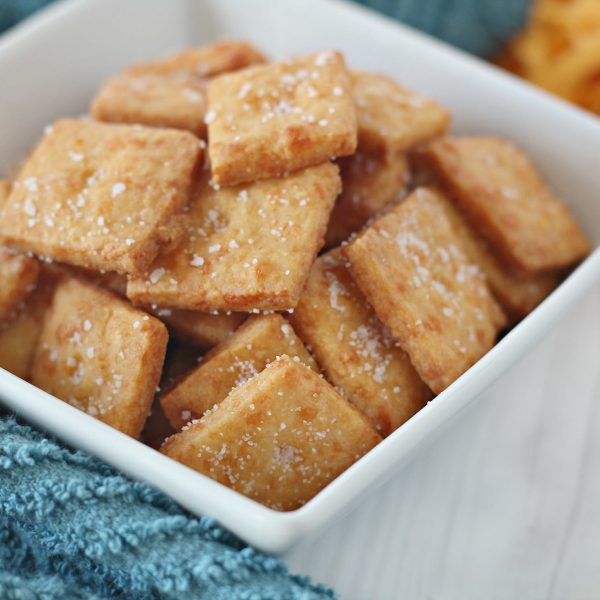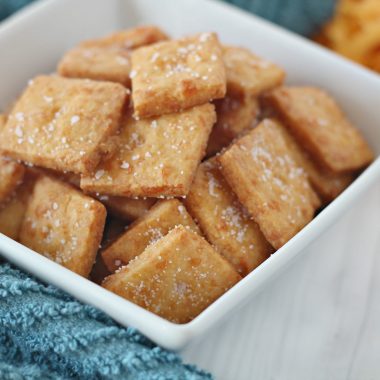 Homemade Cheeze- Its
Your favorite cheese snack crackers are even better when whipped up at home, and it's surprisingly easy to do (and to customize).
Print
Pin
Rate
Ingredients
1 8

oz

block extra sharp cheddar cheese

coarsely shredded

1/2

stick unsalted butter

softened

1

tsp

salt

1

cup

flour

2

tbsp

ice water
Instructions
In the bowl of a stand mixer fitted with the paddle attachment, mix the cheddar, butter, and salt until soft and homogenous. Add the flour and mix on low speed; the dough will be dry and pebbly. Slowly add the water and continue to mix as the dough coalesces into a mass.

Pat the dough into a disk, wrap tightly with plastic wrap, and refrigerate for at least an hour.

Preheat the oven to 375˚. Line two baking sheets with parchment paper or Silpats.

Divide the dough into two pieces and roll each into a very thin (1/8 inch or less) 10×12-inch rectangle. Use small, possibly extra small, cookie cutters to cut out crackers in any desired shape. Or, if you want a more 'authentic' look, use a fluted pastry cutter, cut the rectangles into 1-inch squares, then transfer to the baking sheets. Use the tip of a chopstick to punch a hole into the center of each square.

Bake for 17 minutes or until puffed and browning at the edges. Watch carefully, as the high fat content of the crackers makes it a fine line between golden delicious and burnt. Immediately move the crackers to racks to cool.
recipe & pictures updated 1/29/19