Making your favorite snack is easier than you think. Sneaking a generous helping of healthy greens into this protein packed snack, this Homemade Broccoli Hummus Dip is seasoned with garlic and several other spices for a perfect blend of rich, creamy, dippable plant-based goodness.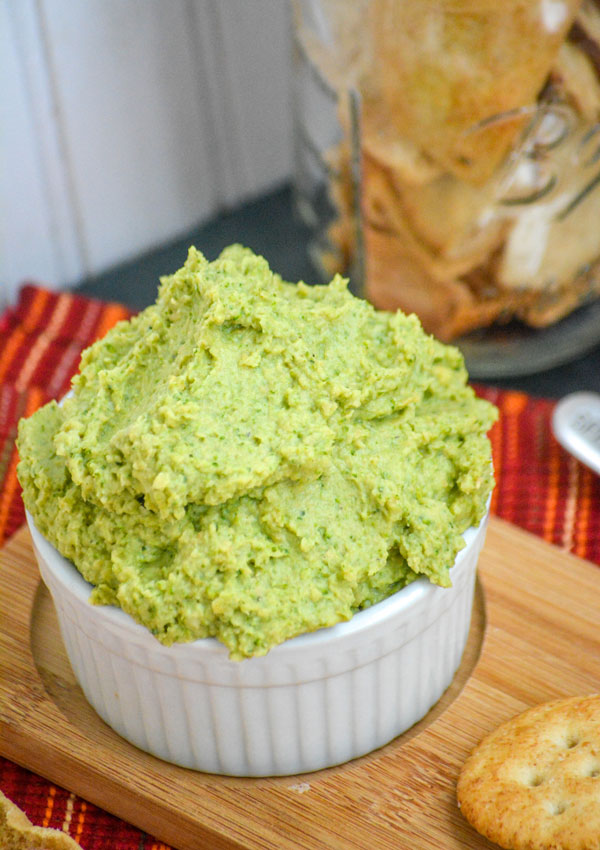 If you're looking for a healthy snack, that your kids will actually eat, where you can pronounce all the ingredients- this healthy green Italian Nonna's spin on hummus is the dippable answer you've been looking for.
This yummy dip, while an Italian Nonna's recipe, isn't one we can claim as original.
Hummus is literally the perfect dip. It's low in fat, calories, and takes on flavors beautifully. It's also completely Arabic in origin. The word 'hummus' actually loosely translates from the Arabic word for 'chick pea'.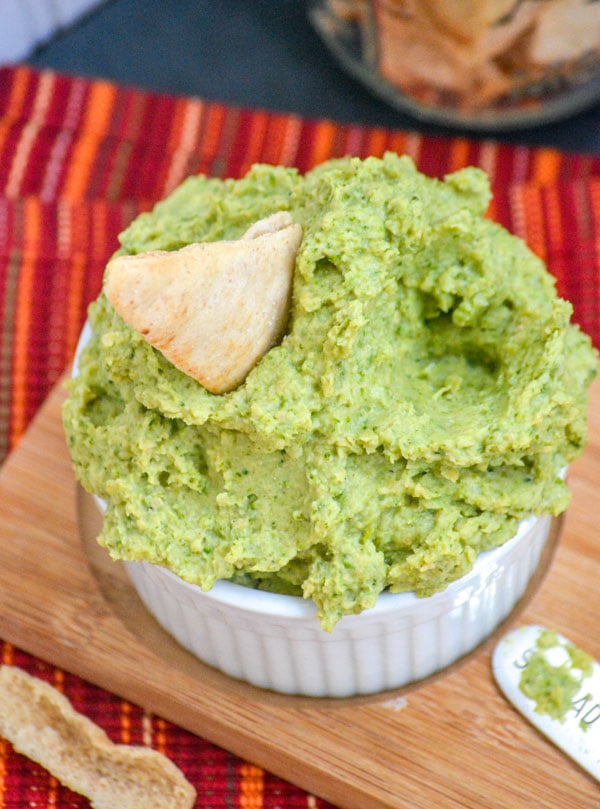 It's basically, well, a very basic spread that consists of cooked and mashed chick peas (or garbanzo beans, as they're also known), mixed with tahini, lemon juice, garlic, and salt.
Sometimes simple is best. I mean it doesn't get any simpler than hummus and it's not only withstood the test of time, but spread to multiple other cultures around the world. So clearly they're doing something right!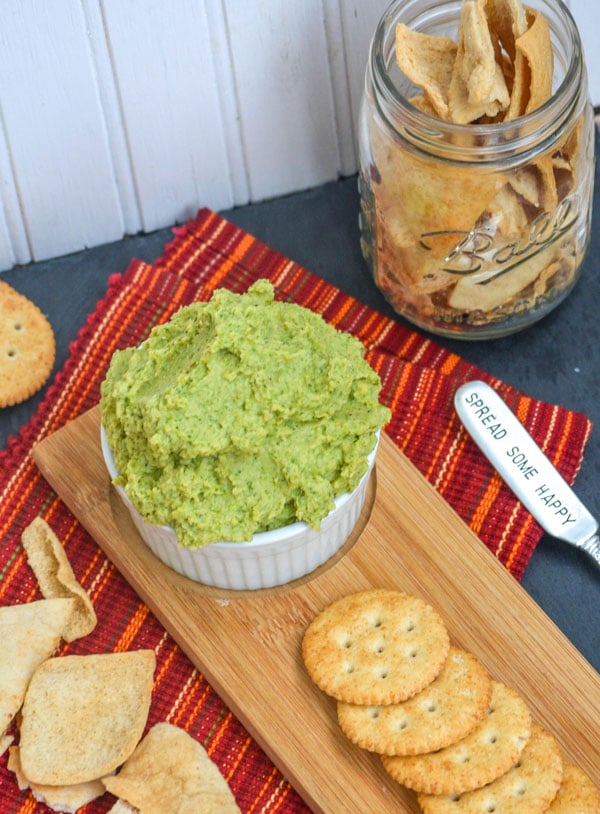 But, hummus has become really popular pretty much every where. Even in the Italian realm of things.
I mean it's freakin' hummus and its epic-ly delicious- so why wouldn't it be?!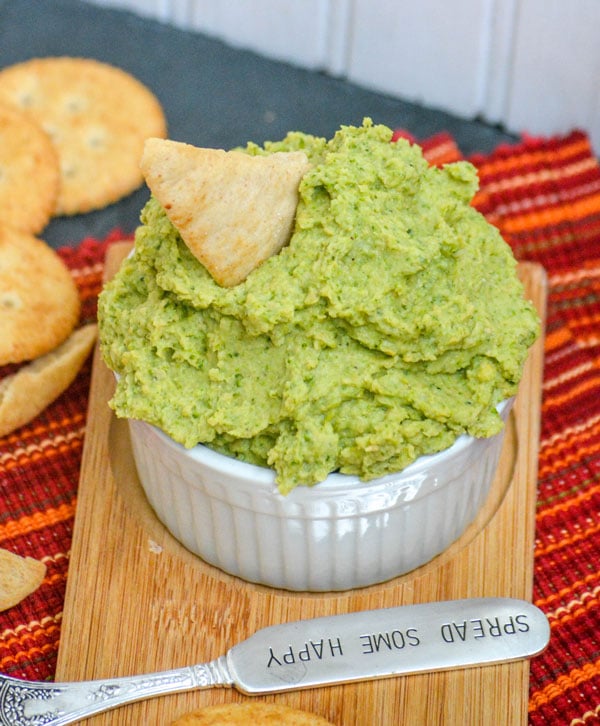 My kids love dip. I mean, I could tell them it's the thing (they hated most in life thing) as the main ingredient in whatever dip I'm serving, and they'd still eat it. It would be a combination of, they hadn't listened to me when I was talking anyway and any 'dip' is always great.
So I actually found a way to serve them a vegetable they otherwise avoid like the plague. Broccoli.
Why they hate it? I do not know. I think broccoli is the bees knees of green veggies. That stuff is delicious, and it takes on just about any seasoning!
My kids are weird y'all. Or they're just kids?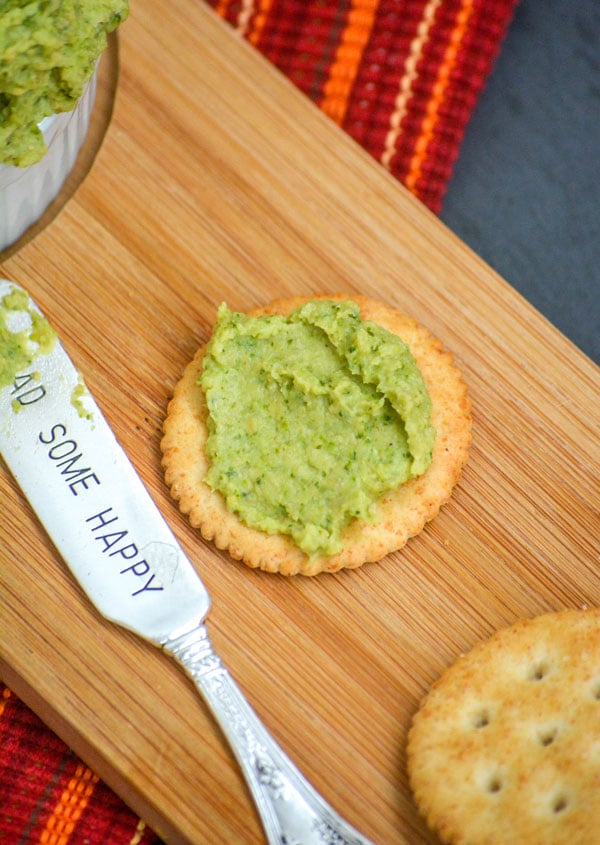 I don't know, you tell me.
So when another Italian Nonna from one of my favorite Facebook groups gave me a little trick to slip some more green (of the veggie variety) into their diet, I didn't walk- I ran head long, and dove off the deep end into that recipe.
Thank you Marisa Ciancimino for another secret family recipe you graciously gave me to share with my followers! Another one knocked out of the park!!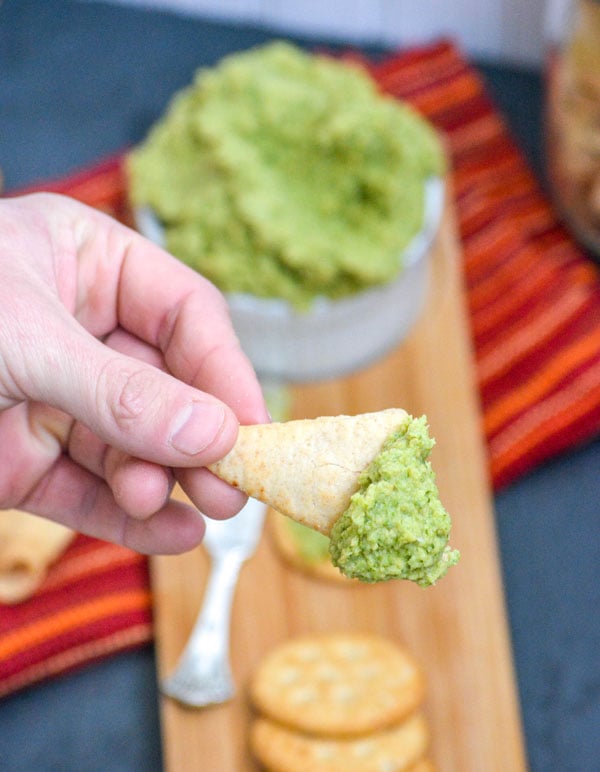 Don't miss these other recipes from Nonna's kitchen you might also enjoy: Nonna's Italian Style Chicken Noodle Soup, Nonna's Italian Spaghetti & Broccoli, and Chicken & Tomato Pesto Gnocchi.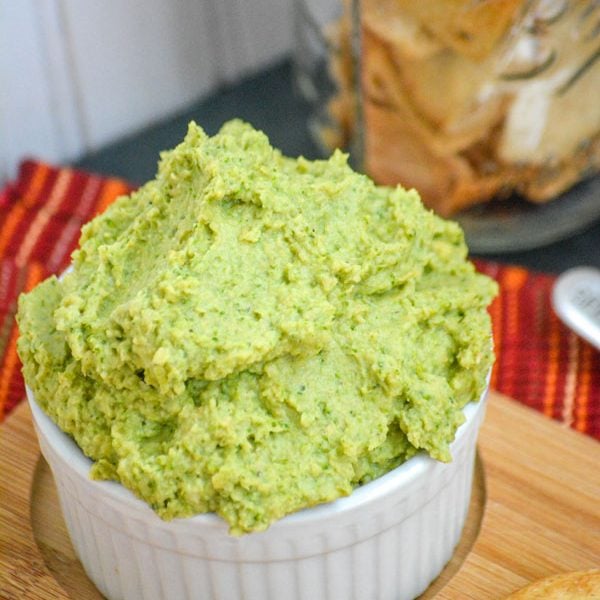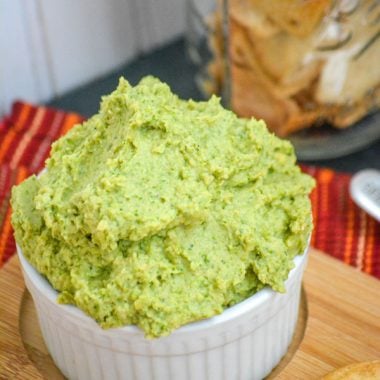 Nonna's Homemade Broccoli Hummus Dip
A simple and healthy snack or appetizer, this Nonna's humus recipe includes green veggies a garlic.
Print
Pin
Rate
Ingredients
1

12 oz bag

fresh broccoli florets

2

tsp

olive oil

salt & pepper, to taste

1

15 oz can

garbanzo beans (aka chick peas), drained & rinsed

2

tsp

olive oil

1/2

tsp

cumin

1/2

tsp

garlic powder, add more to taste if needed

2

tbsp

sour cream

1/2

tsp

tahini

olive oil, for a drizzled garnish
Instructions
Steam the broccoli. Transfer the cooked broccoli to a mixing bowl, toss with the 2 tsp of olive oil, salt & pepper, and set aside to cool.

To the bowl of a food processor with the blade attachment, add the cooled broccoli, beans, olive oil, cumin, garlic powder, sour cream, and tahini. Pulse on and off as needed for a few minutes until the mixture is completely combined and smooth.

Transfer the hummus to a tupperware, seal, and refrigerate for at least 30 minutes before serving.

Taste the mixture, add more garlic, salt, & pepper as necessary.

Transfer to a serving bowl, and drizzle with a bit of olive oil, if desired. Serve immediately with pita chips, crackers, slices of crusty baguette, or crisp vegetables.
Notes
If you want to give this recipe a more Italian spin, you can sub cannelini beans for the garbonzo/chick peas.