Skip the takeout menu, and still enjoy the flavors of your favorite to go dish without the wait. Served with homemade 'chips', this Crab Rangoon Dip with Wonton Chips is an easy, creamy dip that tastes just like your favorite Asian appetizer.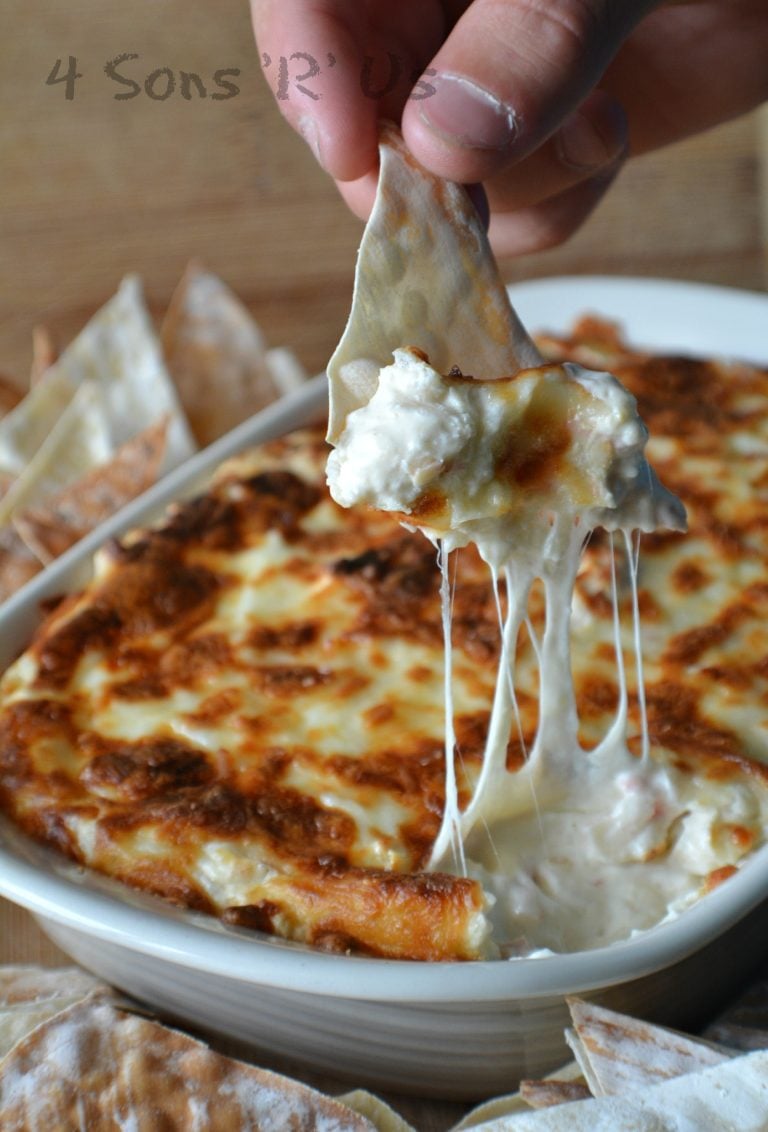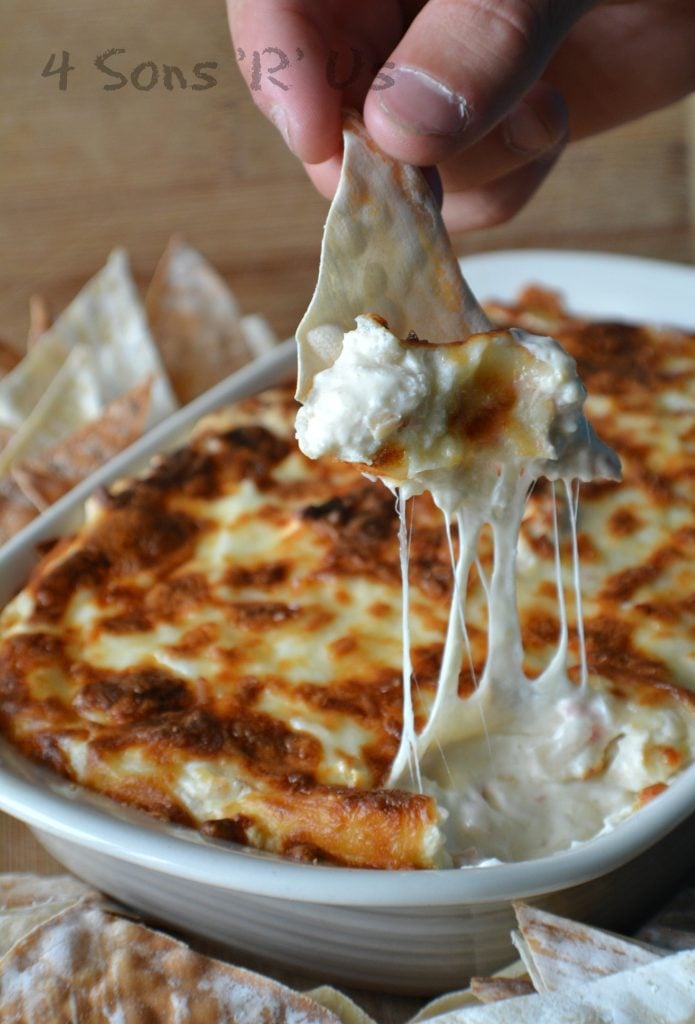 No takeout order would be complete without a side of our favorite Chinese appetizer, Crab Rangoon.
But I'm not always feeling fancy enough to spend the time to stuff and fold and seal an actual batch of them.
So obviously it really helps when I can scratch that itch by whipping up those same tastes into an easy, creamy, crabby dip form instead.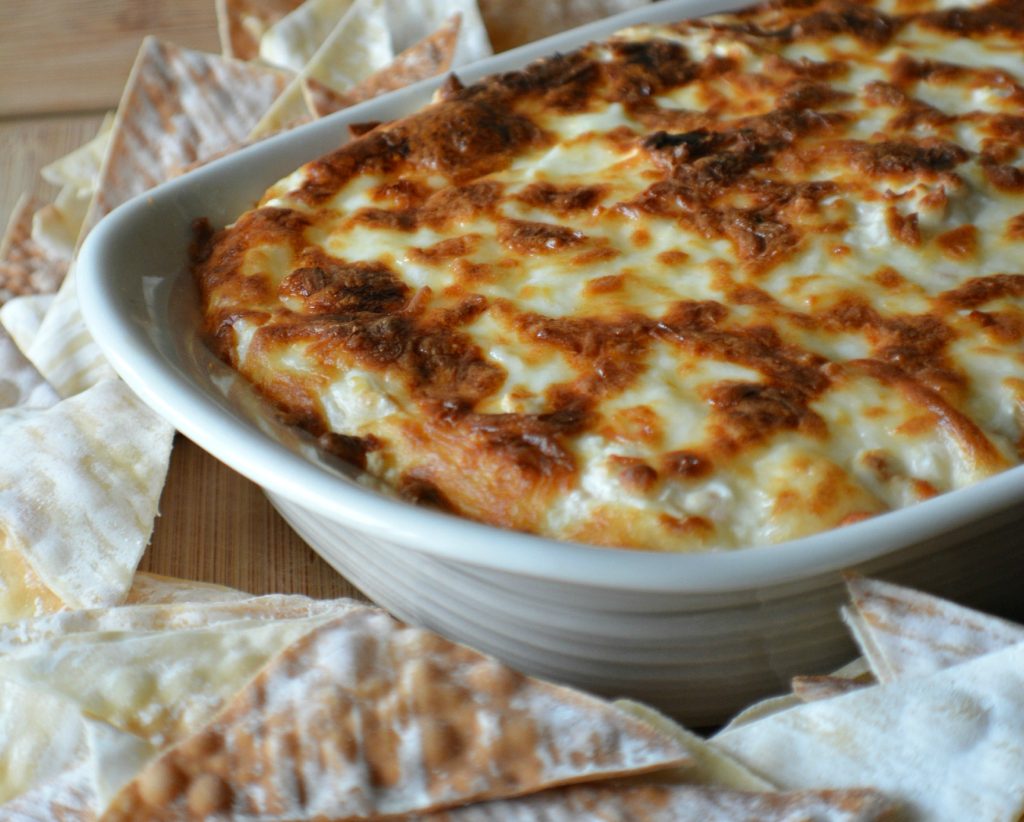 Love a good hot crab dip? Well your mom's hot crab dip recipe needs to move on over and make some room in the old recipe binder.
Here's the NEW 'hot crab' dip of 2015.
And in case that wasn't enough, just to up the ante, and to pay homage to the appetizer we love so much, we had the genius idea to pair this Crab Rangoon Dip with wonton 'chips' instead of just a plain freshly sliced baguette.
Wonton chips, or Chinese chips are the sons call them, are super simple to make. You can make them ahead of time, or right before the dip's ready to come out of the oven. The choice is yours.
All you need for making the chips is a package of square shaped wonton wrappers & non stick cooking spray. Remove the stack of wonton wrappers from it's package, set it on a cutting board, and carefully cut through them diagonally. Turn the knife and cut through them diagonally again in the opposite direction, so that eat wrapper's been cut into 4 stacks of 4 even triangles.
The wonton triangles are then spread out evenly on a lightly greased baking sheet, spritzed again with non stick cooking spray, and baked at 350 degrees for 7-8 minutes. The result is golden brown, crispy chips made from wonton wrappers that pair perfectly with this crab rangoon-themed dip.
But, if good bread is all you've got then by all means– tear off a hunk and dig, or is it dip?, right on in! Bread isn't the only alternative- crackers make a great option too.
Try to stay away from any crackers that are overly salty, and the sturdier the better since this is a thicker dip with cheese pull.
Other Asian Appetizers To Try: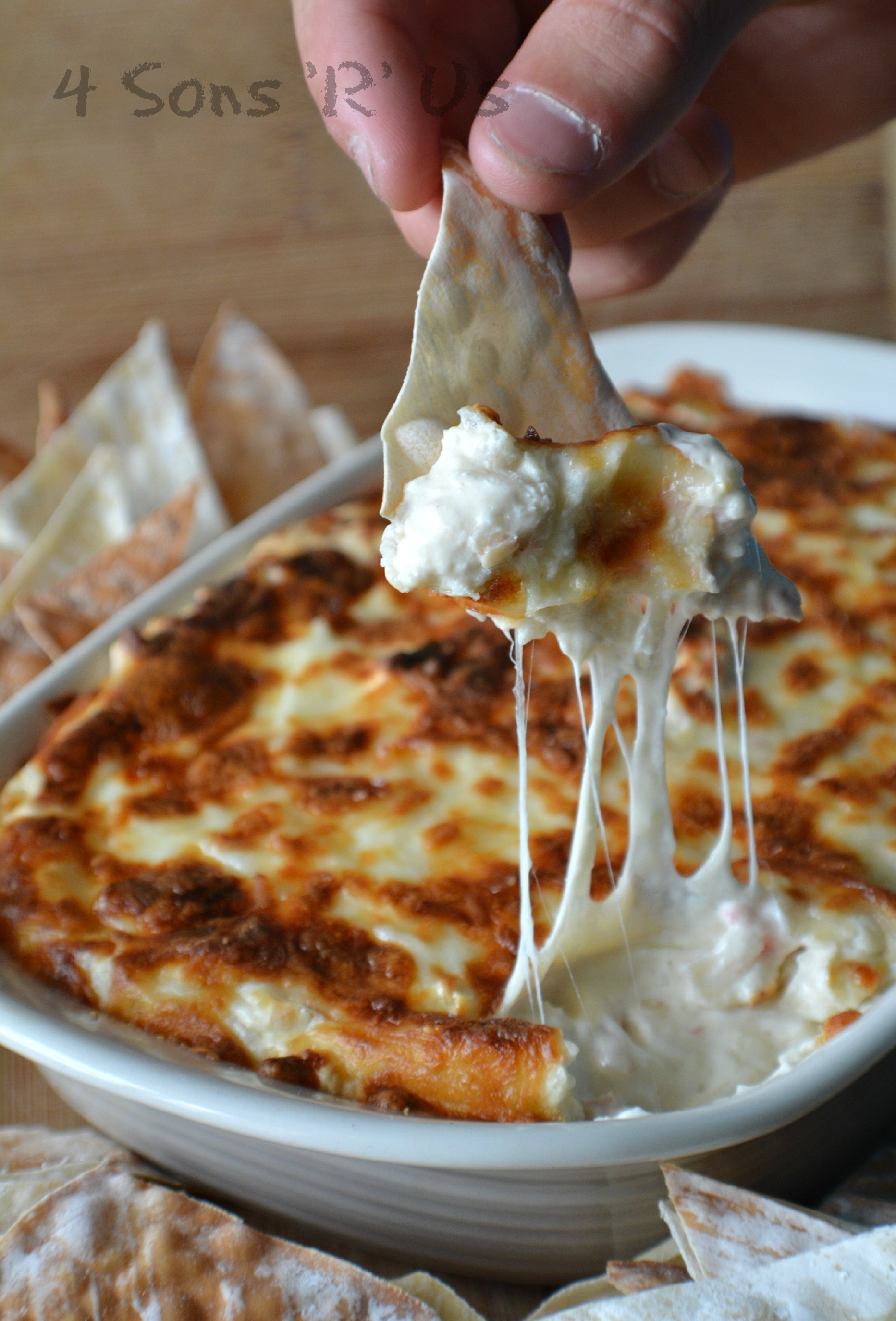 Crab Rangoon Dip With Wonton Chips
An easy, creamy hot crab dip with all the flavors you love in your favorite Asian take out appetizer.
Print
Pin
Rate
Ingredients
For The Dip
8

oz

cream cheese

softened

1/2

cup

mayonnaise

1/4

cup

sour cream

1

tbsp

lemon juice

1

tsp

Worcestershire sauce

1/4

cup

shredded Parmesan cheese

2

cans

6 oz crab meat, drained, or the equivalent of imitation crab meat

1

cup

shredded mozzarella cheese

divided

1

clove

garlic

minced

½

tsp

freshly ground black pepper
For The Chips
one pkg wonton wrappers

cooking spray
Instructions
Cut the wonton wrappers in half diagonally, and then cut again so you have 4 triangles from each wrapper. Spray with cooking spray and spread chips on a pan.

Bake at 350 degrees 7-8 minutes or until brown and crispy, set aside.

Combine all dip ingredients in a casserole dish reserving ½ cup mozzarella cheese for topping.

Top with remaining cheese. Bake, again at 350 degrees, for 25 minutes or until hot and bubbly. Serve with the Wonton chips.
Other dips you might also enjoy:
Chili Cheese Dog Pull Apart Dip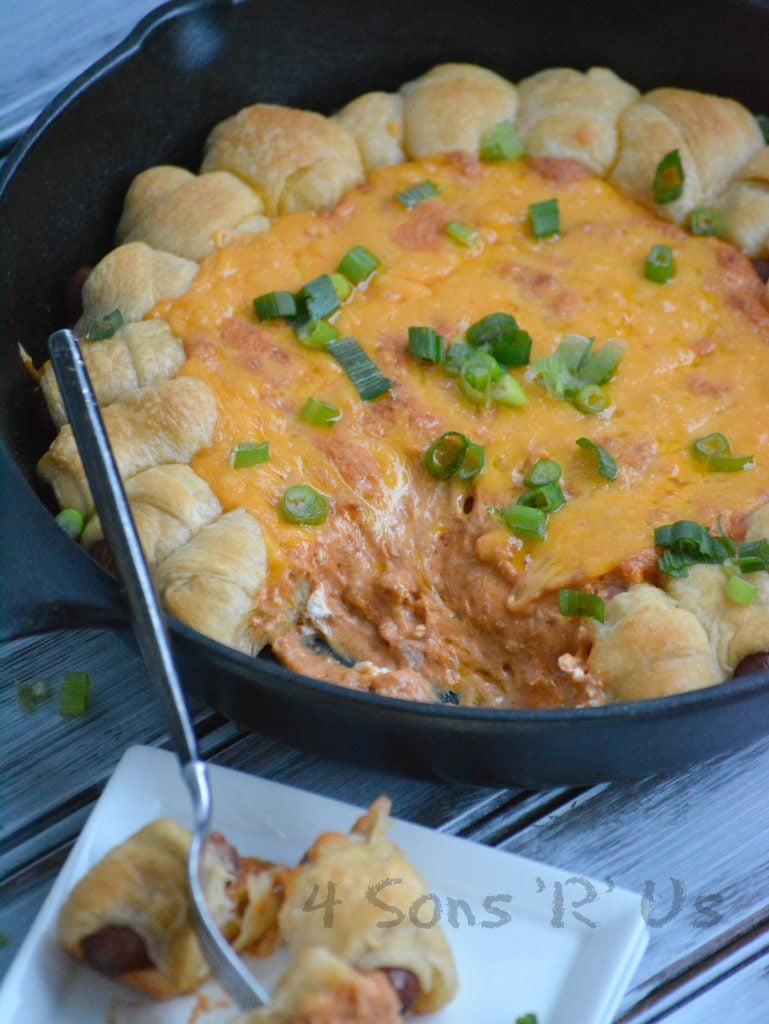 Parmesan Shrimp Dip in a Bread Bowl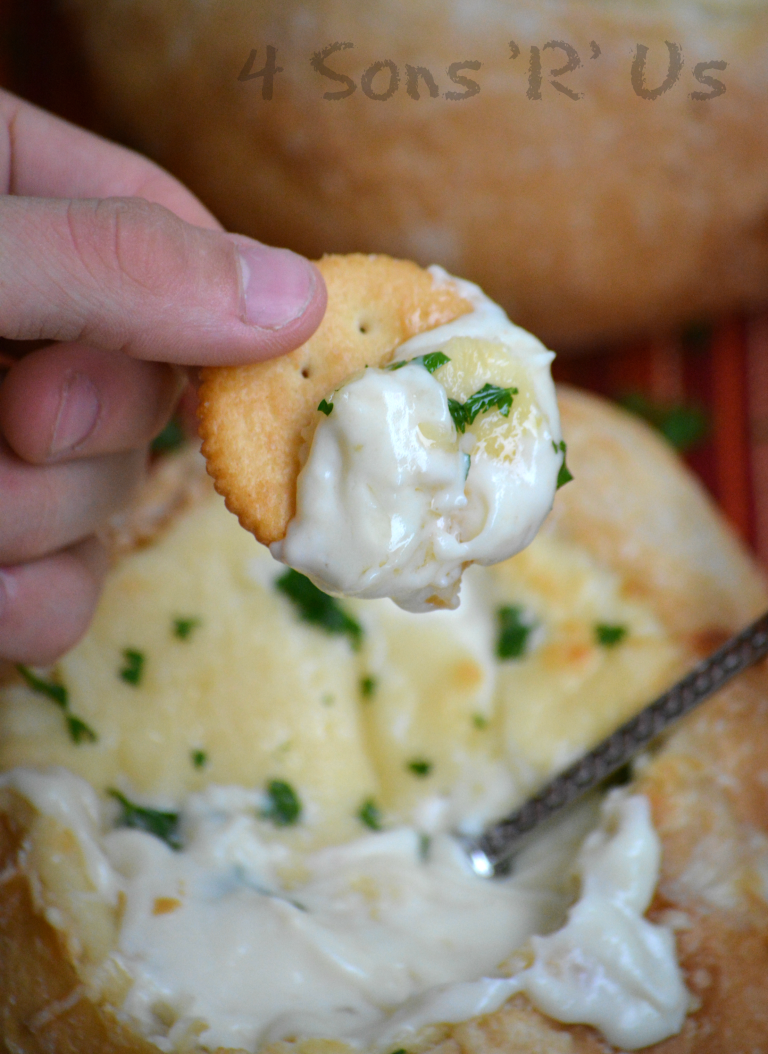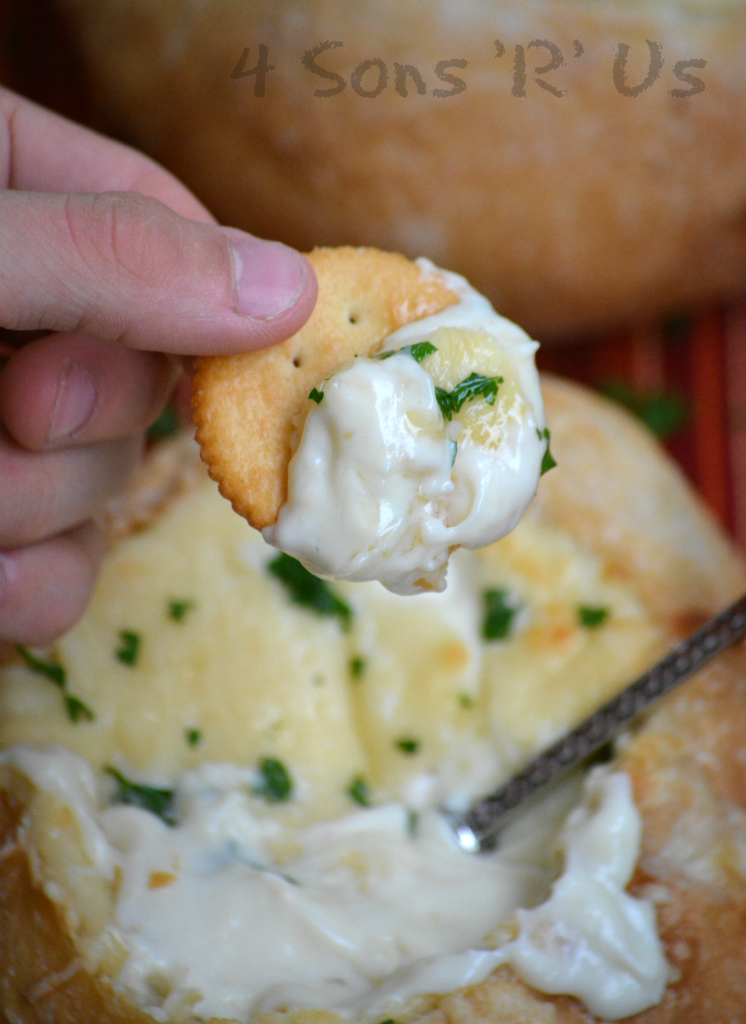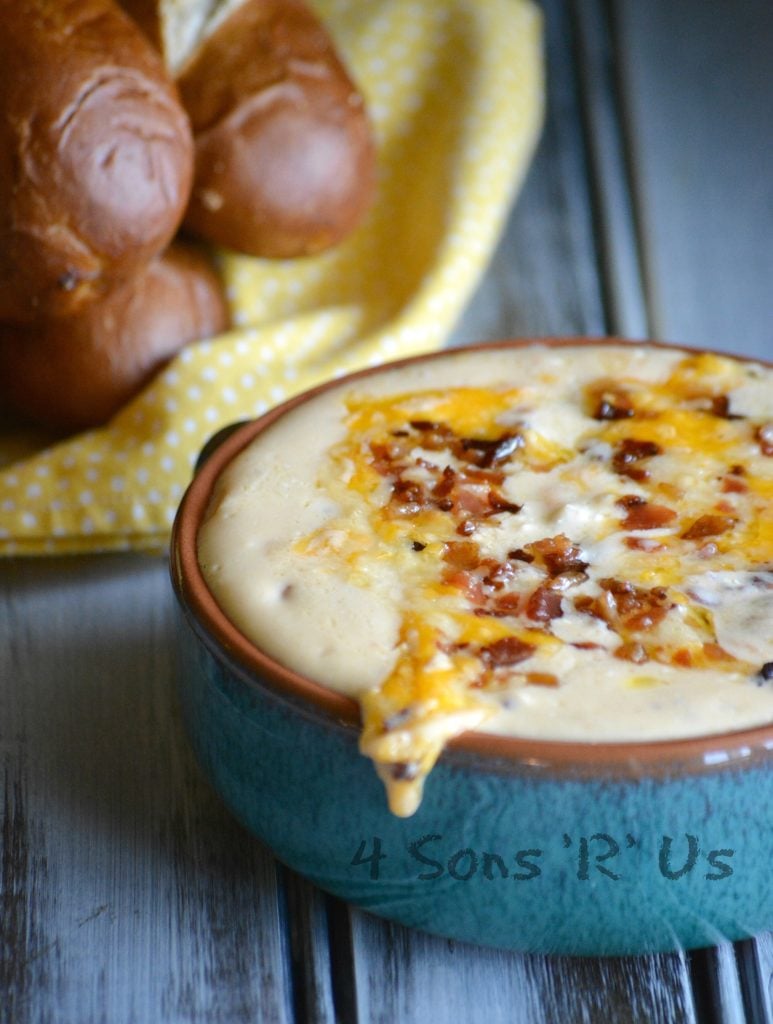 Cranberry Dip with Candied Pecans