A quick and easy dip that features gourmet flavor on the tightest of budgets or timetables– this creamy, cheesy Parmesan Shrimp Dip Bread Bowl is a must have yummy appetizer at your next gathering.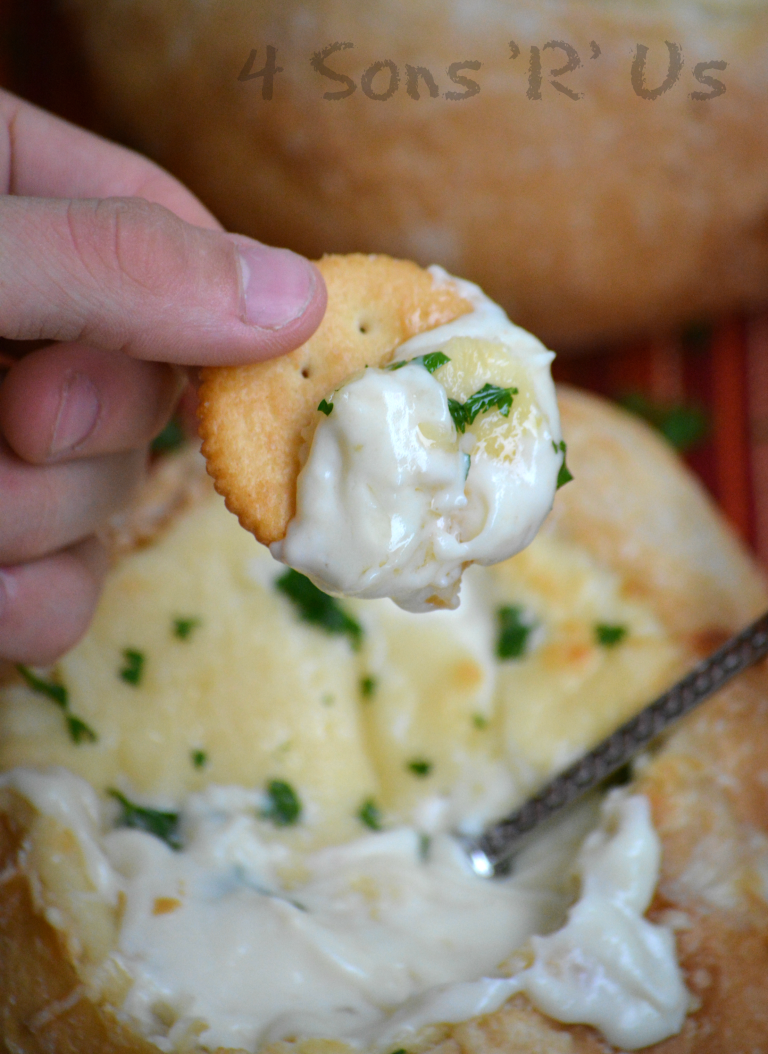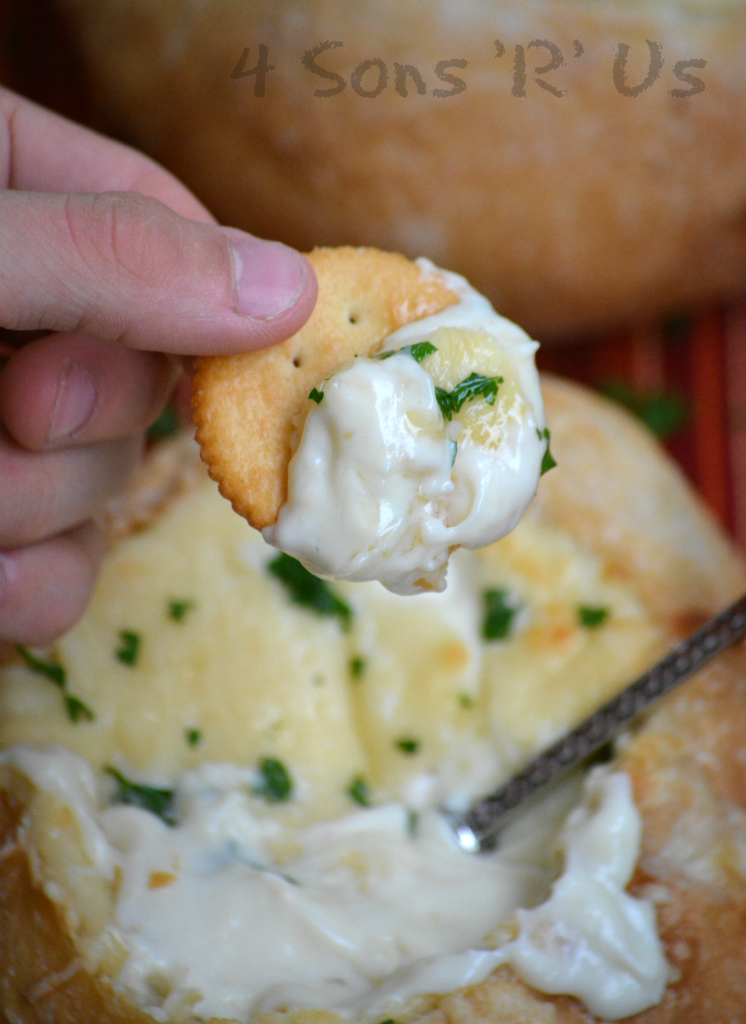 One gigantic family meal down–whew! Wait a minute, that sense of relief is dissolving by the second as I realize I have to do it all again in less than a month. Talk about pressure, I mean we all want the perfect meal to set the stage for a magical holiday, and hardly any recovery time.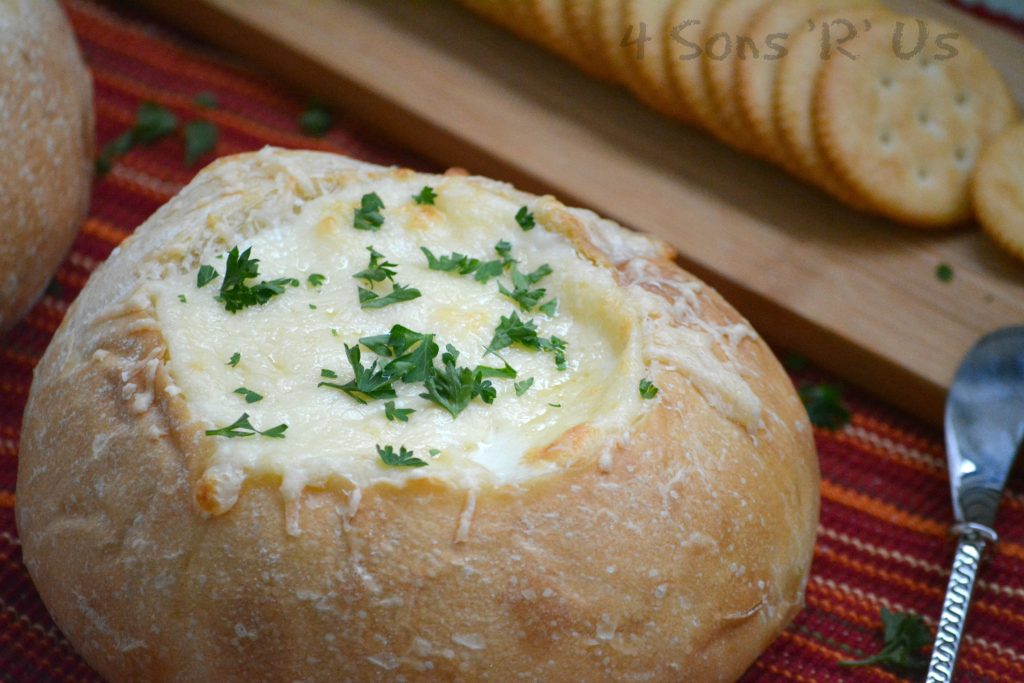 Alas, the fact that I manage to pull it off year after year is proof it can be done. Still doing something and doing it well are two very different things. My secret to pulling it all off? Having quick and easy go-to recipes that are such a success none of my guests ever guess how simple they really are. My secret ingredient is almost always cheese. I love cheese. I really couldn't live without it. The difference between a dish that graces your table and one that delights– is totally in the quality of the cheese. This is why I highly recommend Stella® brand cheeses.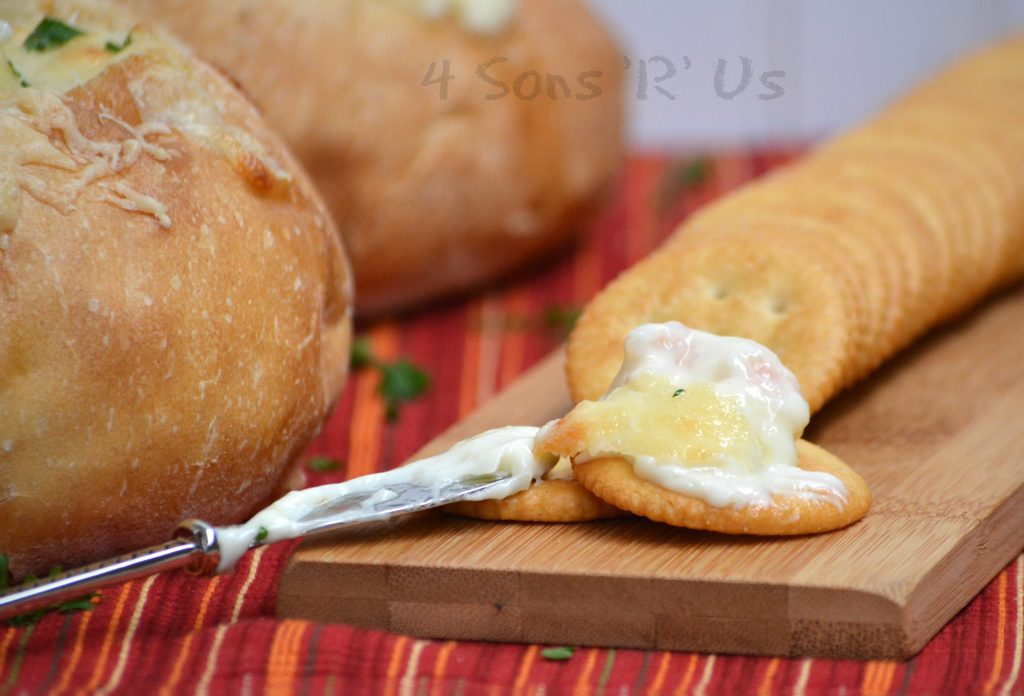 They are the very best AND they're affordable on a budget. Let's be honest, when you're figuring out where to make cuts in the menu budget– sacrificing quality for quantity isn't an option. Thankfully, I don't have to make that choice anymore. They have so many yummy options to choose from. I love that I can hop on their website and use their store locator to figure out what varieties my local grocers' carry before even leaving the house.
This Parmesan Shrimp Dip Bread Bowl features they're delicious Parm. It's creamy, it's obviously cheesy with hints of garlic and packed with chunks of fresh shrimp. Baked in a crispy bread bowl, it's a perfect appetizer to be the center of any table. Rip it apart and enjoy it on hunks of the bread rind, or pair it with crackers for dipping. Either way, your guests won't be able to get enough- and with hardly any effort on your part.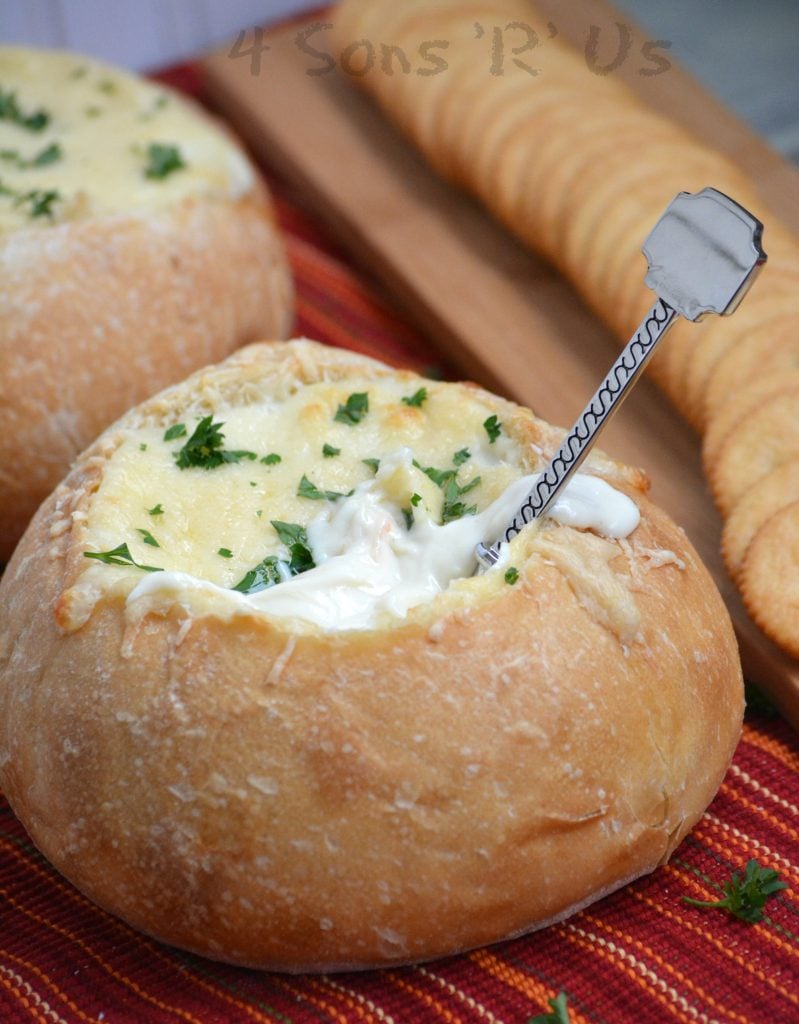 Hold on! Before we get to the main event, I may have just saved the best bit for last. Right now Stella is hosting a giveaway for a paid trip to Napa Valley, California. That really is the ultimate stress free holiday. Enter here for your chance to win the ultimate getaway!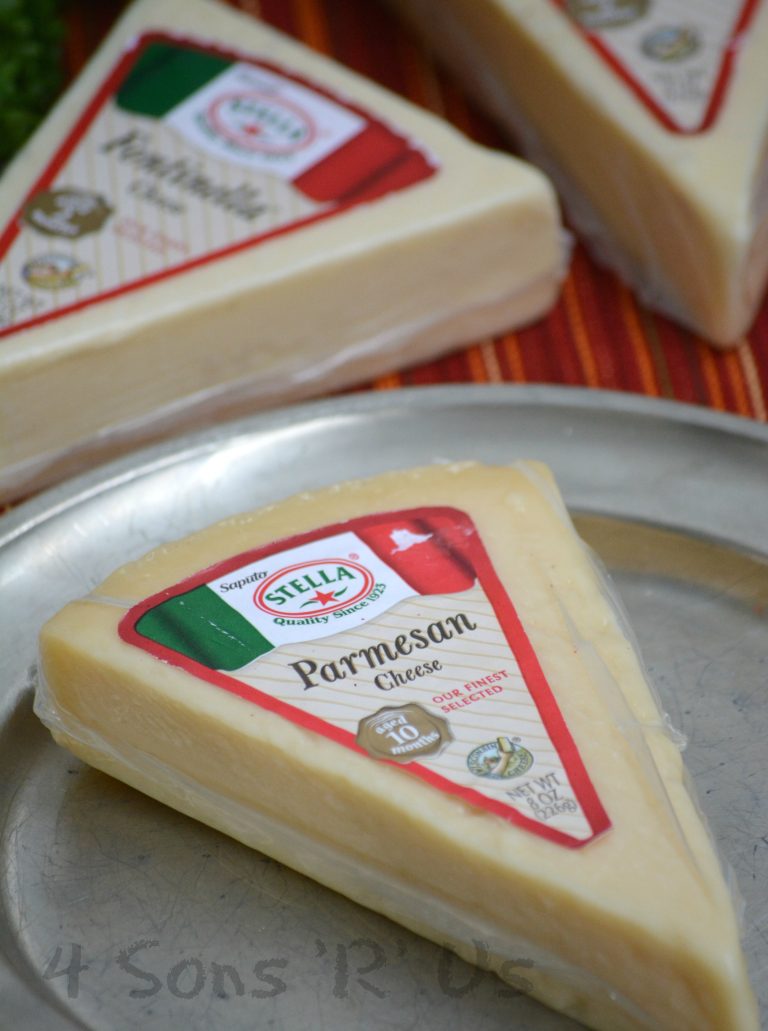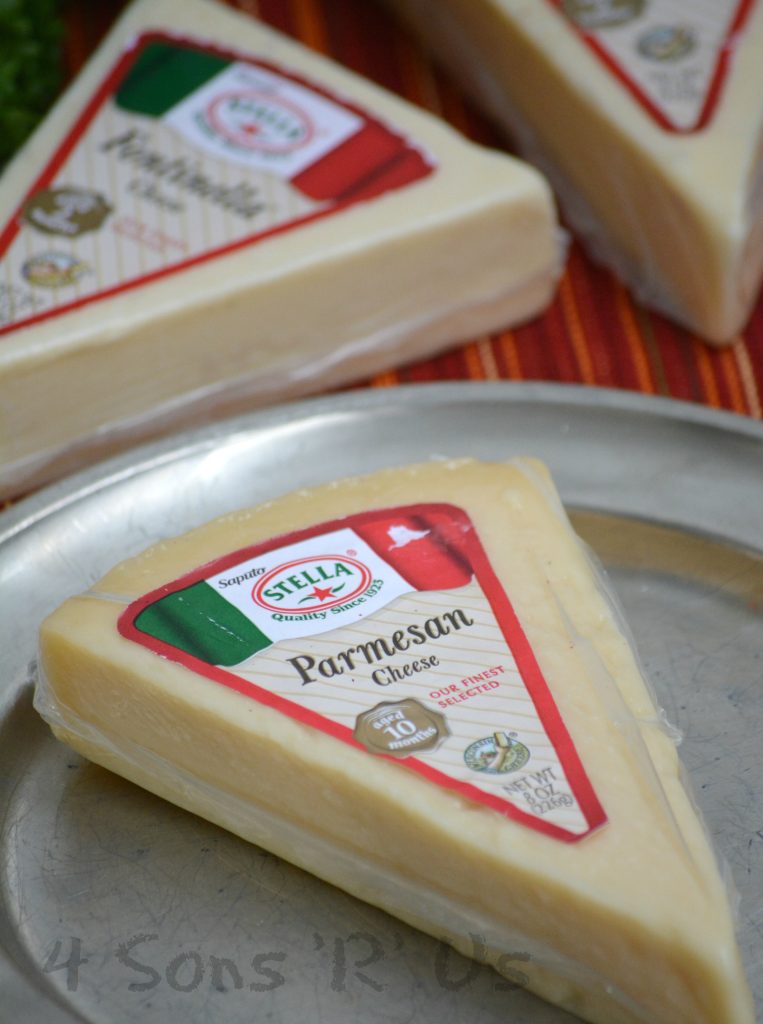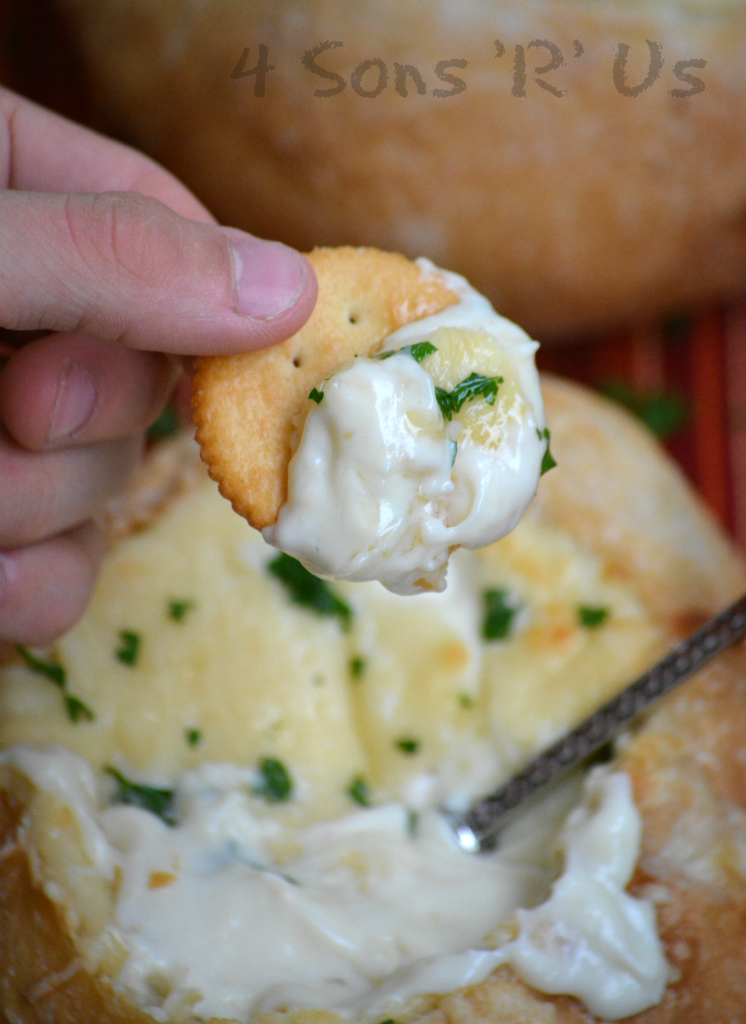 Parmesan Shrimp Dip Bread Bowl
2016-11-30 06:00:08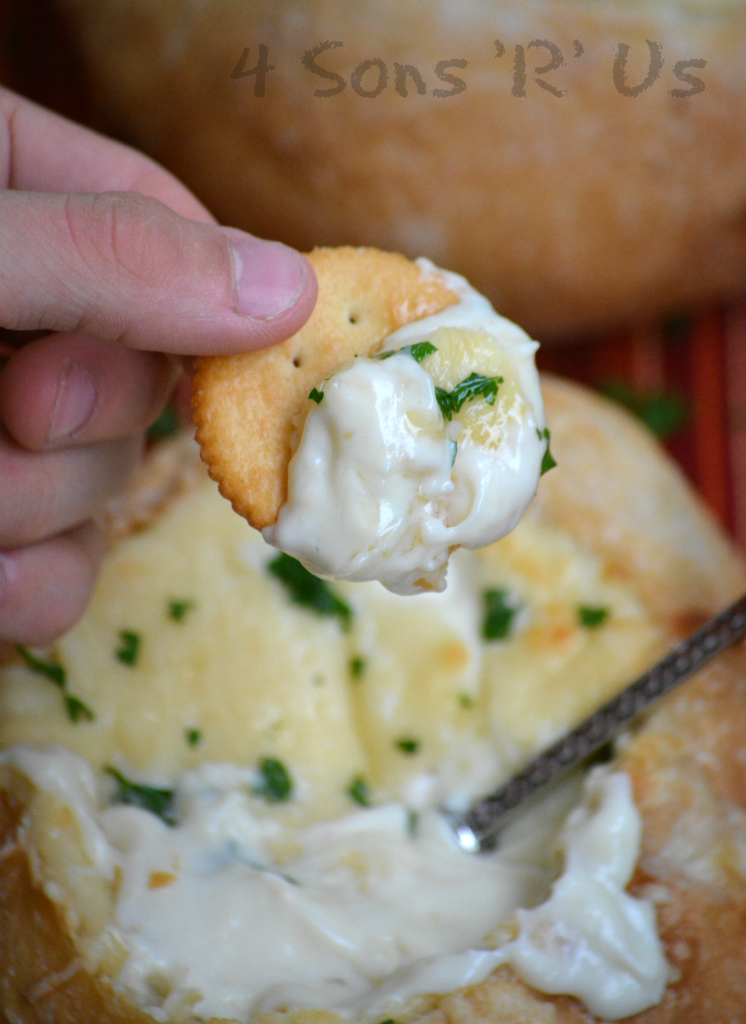 A yummy dip that features chunks of fresh shrimp folded into a rich and creamy dip with bold flavors of Parmesan cheese and garlic.
Ingredients
About 15 medium raw shrimp, peeled, deveined, and roughly chopped
1 cup of heavy cream
2 tbs sour cream
2 tbs butter
2 tbs flour
1/2 tsp garlic powder
1/2 cup of freshly shredded Stella Parmesan cheese
salt & pepper, to taste
1 small-medium sourdough boule, hollowed out like a bread bowl
2 tbs shredded Parmesan cheese
2 tsp roughly chopped fresh parsley
Instructions
In a medium sized skillet, melt the butter over medium low heat.
Whisk in the flour until smooth. Let the flour 'cook' for about a minute, stirring frequently to get the flour taste out.
Stir the cream in 12 cup at a time, waiting until the mixture's come together before proceeding, until all the cream has been incorporated and a roux's been formed.
Stir in the cream, sour cream, Parmesan cheese and salt & pepper, to taste.
Bring the mixture to a simmer, stirring until everything's evenly incorporated, and remove the skillet from heat.
Chop the shrimp into small pieces and spread them out into the bottom of the inside of the bread bowl.
Pour the cream mixture over the shrimp, use a spoon to stir them gently together, and sprinkle the extra Parmesan cheese evenly out overtop.
Bake at 350 degrees for 15 minutes. Remove the dip from the oven.
Let the dip rest for 2-3 minutes before serving. If using, sprinkle with parsley when ready to serve.
Notes
Want or need to go vegetarian? This dip is just as yummy when the shrimp's omitted.
Adapted from Will Cook For Smiles
4 Sons 'R' Us https://4sonrus.com/