Have you ever had a better sandwich than the one's those cheeky cows promote? Me neither! Get your fix whenever the mood strikes, by making these Copy Cat Chick-Fil-A Sandwiches at home. It's so much easier than you'd think!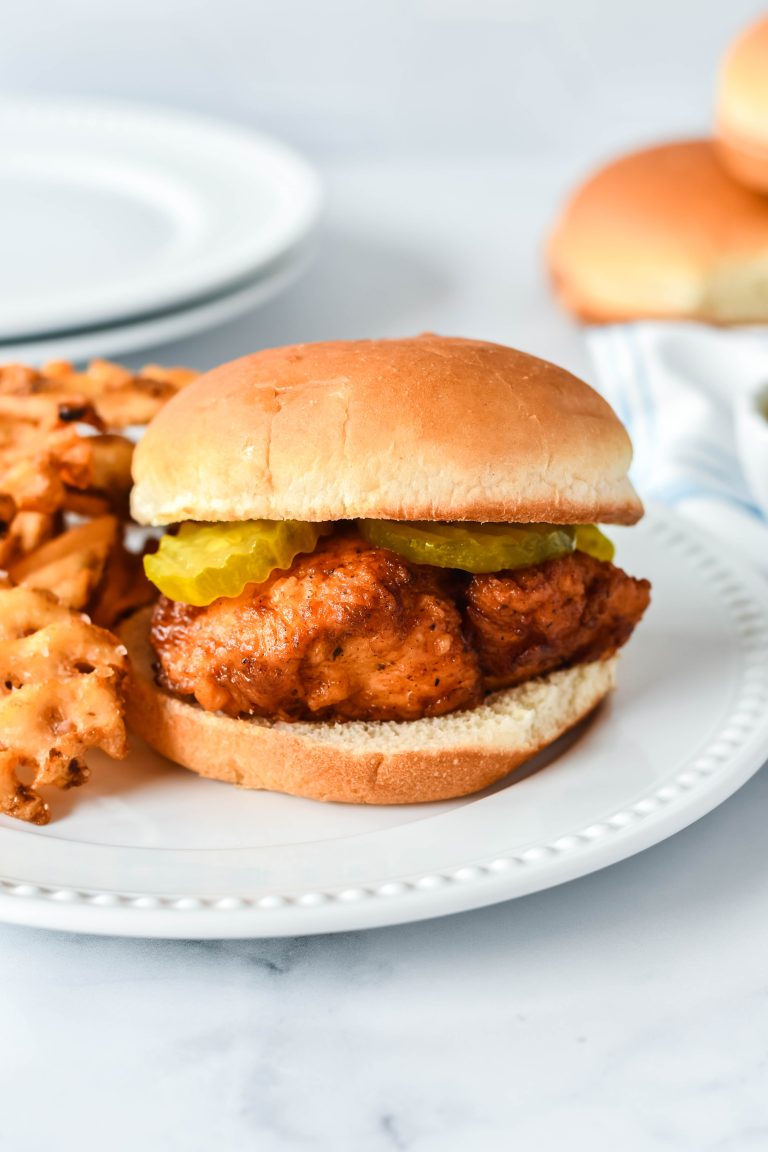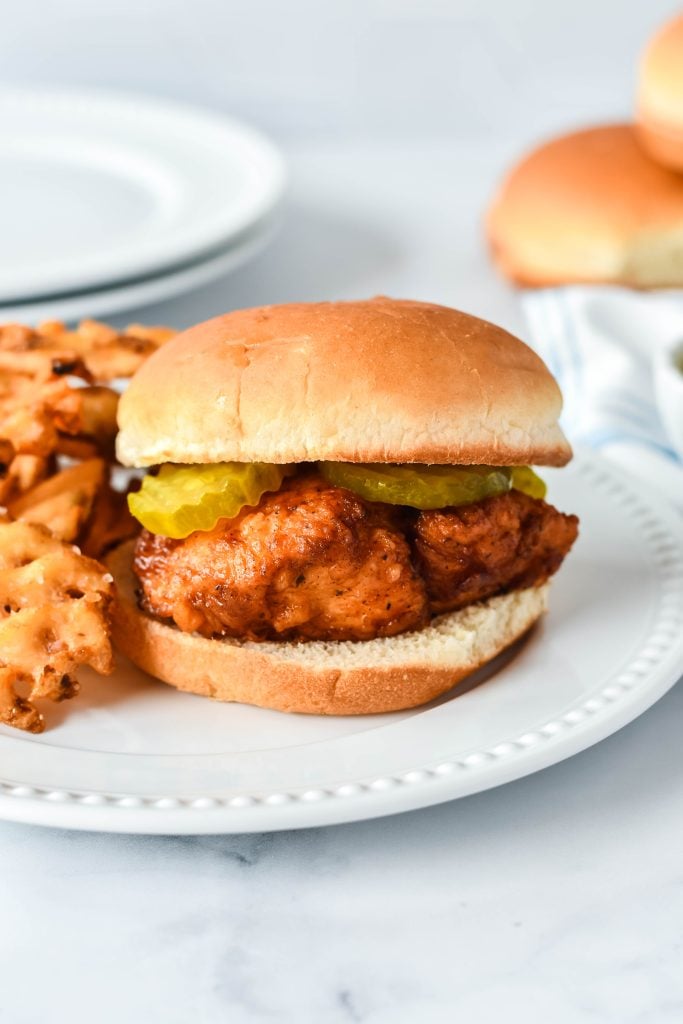 There's just something about a chicken sandwich, specifically, a Chick-Fil-A chicken sandwich, that is just out of this world delicious.
Especially in the realm of fast food. And who can blame them for the uber simple, streamlined menu. It's hard to top perfection.
And perfect the boneless, fried chicken breast they have. And for years we've craved that taste, paired with delicious dill pickles. And for years I've been angered, depressed, even sickened once by my failure to achieve anything close to it at home.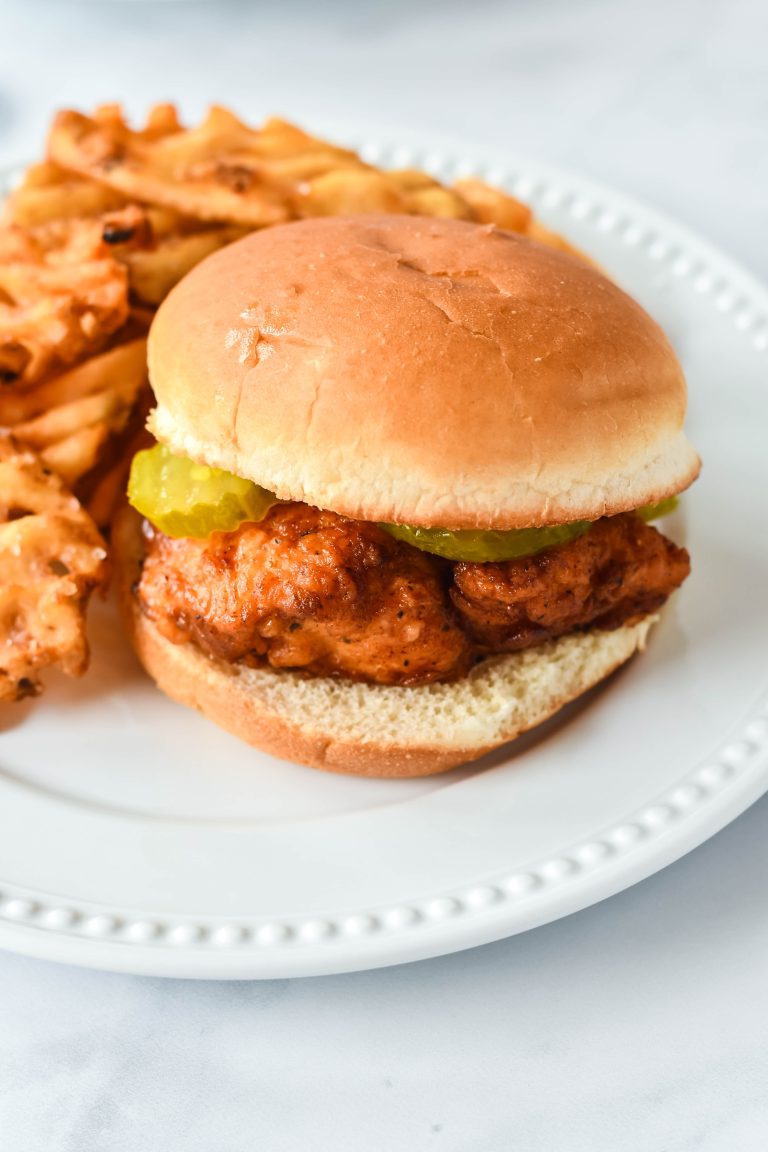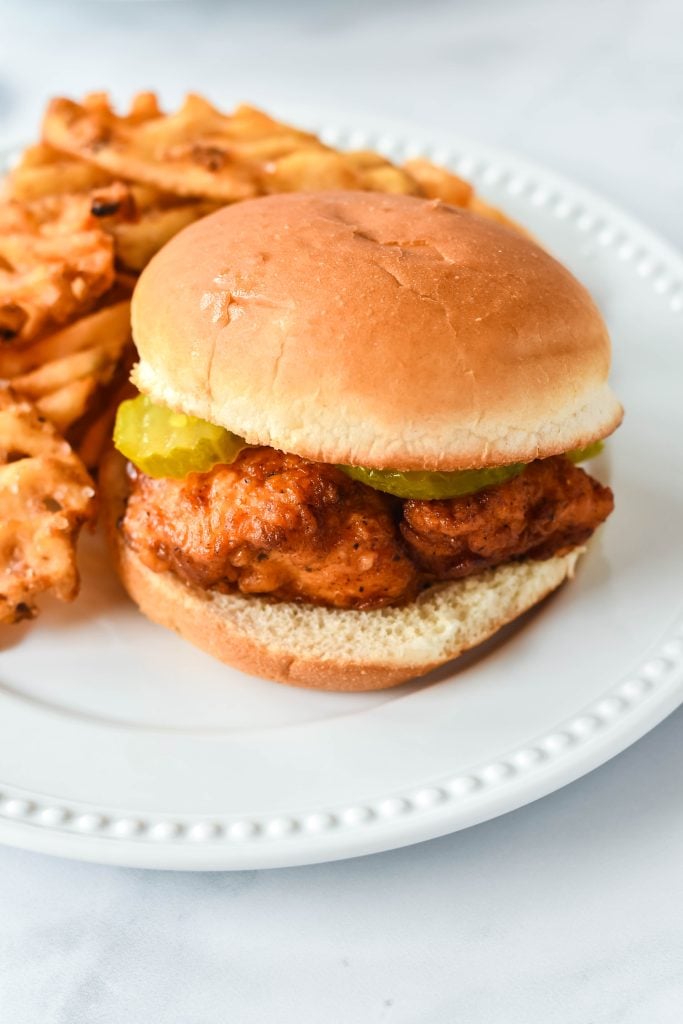 Don't get me wrong, I usually will find any reason to justify coughing up some extra cash for a pit stop at the nearest Chick Fil A location, but sometimes this just isn't possible.
(Heeellllooo, Sundays at lunch time, every single time, when we pull in only to face palm after realizing, duh! they're closed)
And yet, the craving still demands to be satisfied. So what's a gal to do???
She keeps right on trying, dammit!!
And lo and behold, we finally have a winner folks! I kid you not, the flavor is spot on.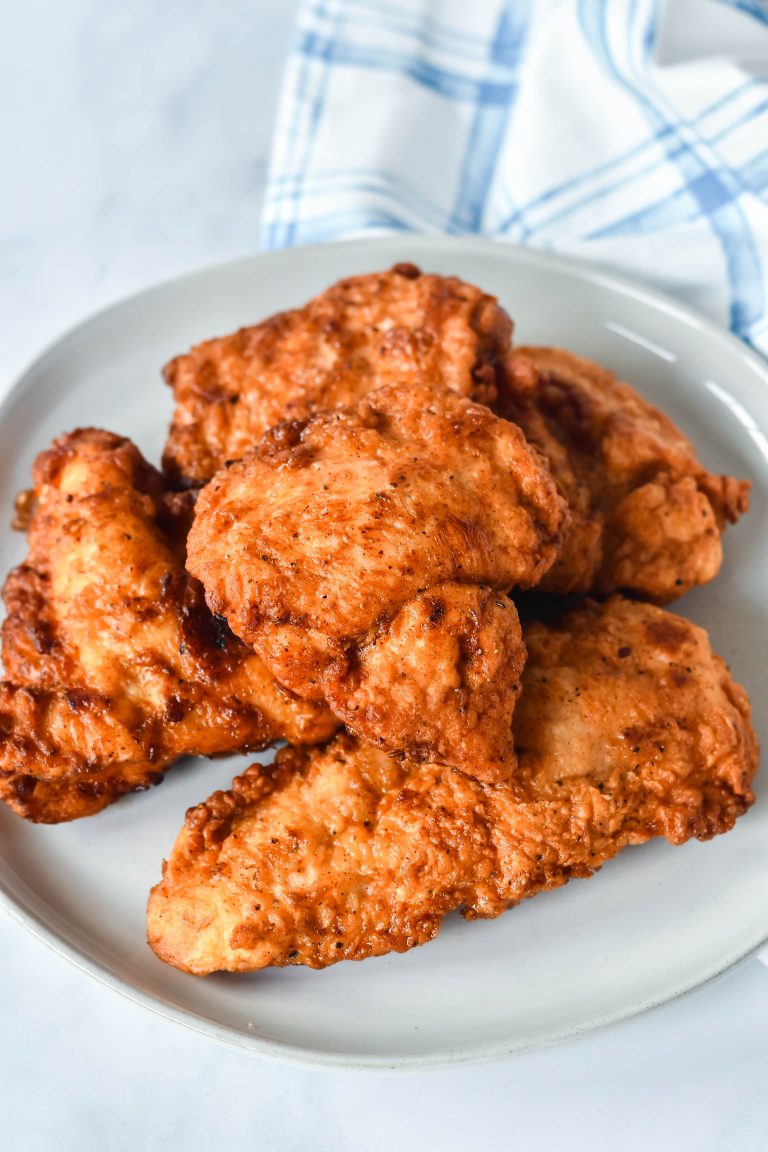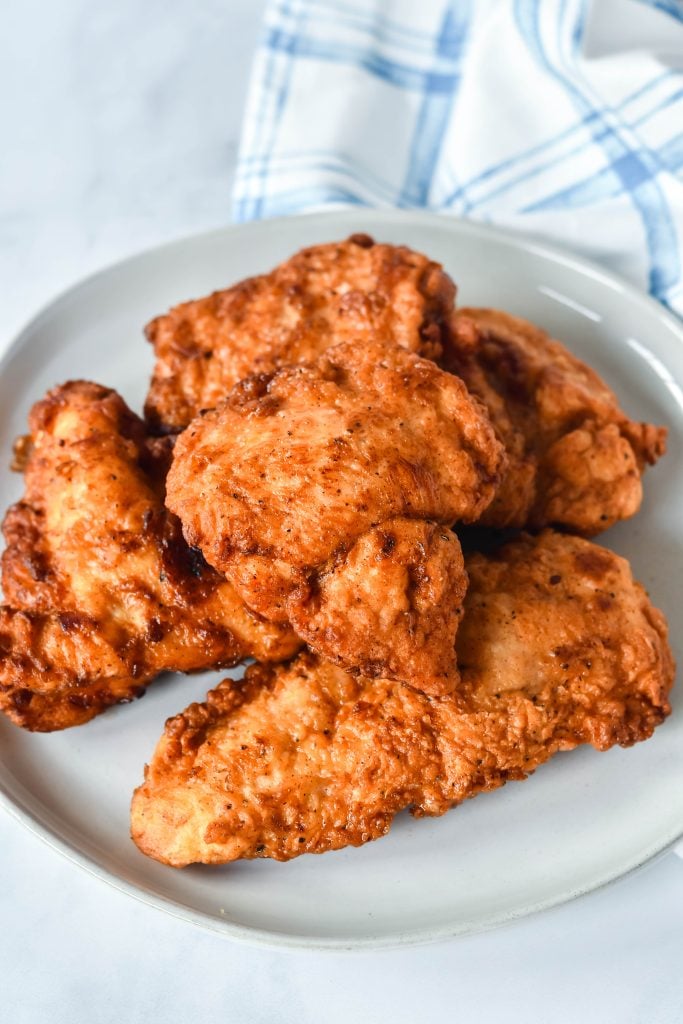 I was even able to feed everyone, at 1 sandwich a piece with only two large chicken breasts. Two! and yes you read that right.
I can't even get over these, that's how good they were. The hubs, the sons, everyone has asked for them repeatedly.
Anytime I ask what we should have for supper, this is there answer.
The hubs liked it so much he had two. TWO whole sandwiches. He then stared down my sandwich with every. single. bite. I took the entire rest of my own meal.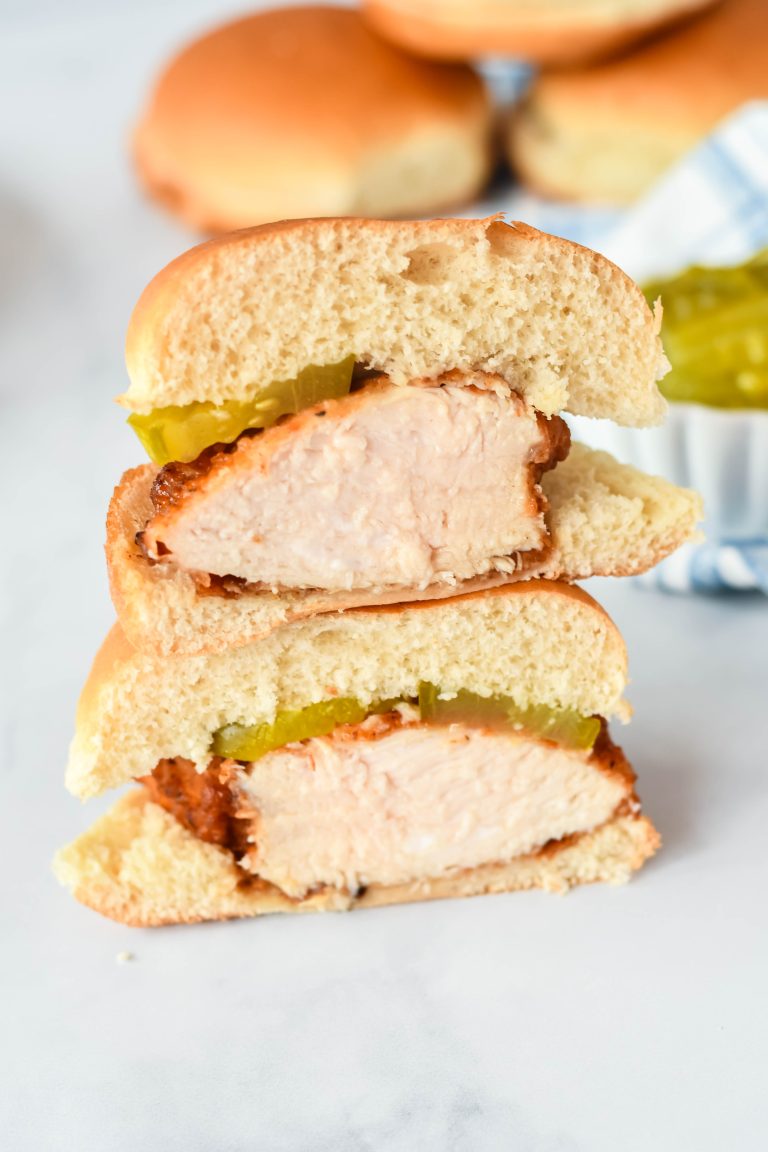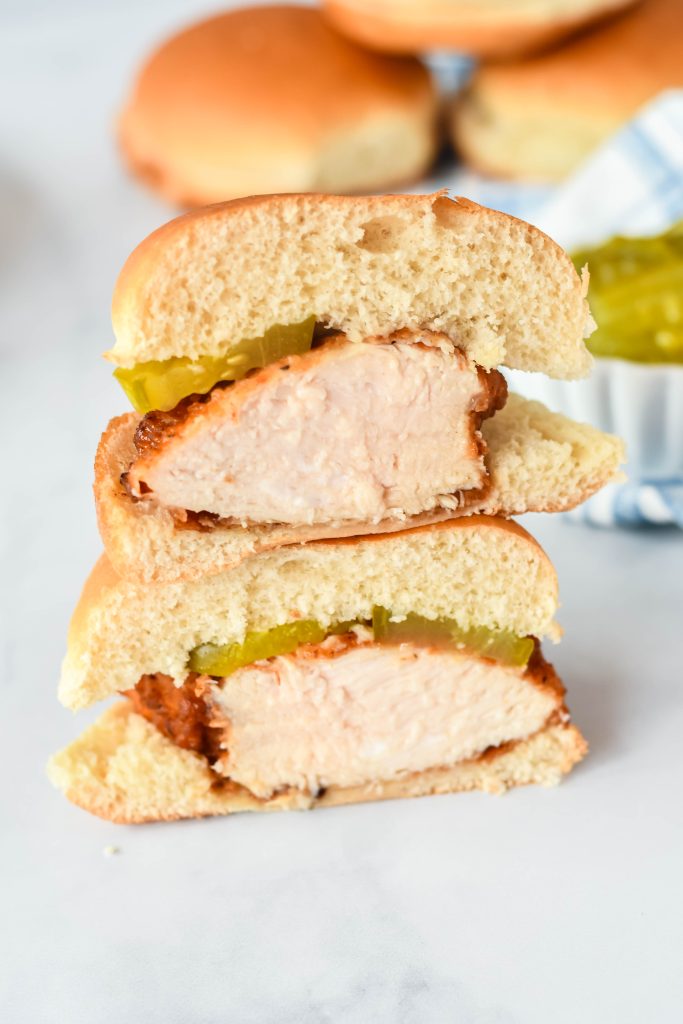 He even told me to name my price!
Oh the things I can get that man to do for a bite of this sandwich. Cue my evil witch laugh.
But really, that honey do-list? Totally, nonchalantly pushing it across the table…
Making Chick-Fil-A Sandwiches At Home- The Secret's In The Sauce
The secret to the most tender chicken sandwich on the planet? That my friends is alllll in the secret sauce.
No not their signature dipping sauce, but in the marinade before the seasoned breading step.
The secret ingredient giving it it's distinguishing flavor is actually good old fashioned pickle juice. That's right.
Just soak those suckers in the spicy brine for at least 30 minutes, or up to an hour.
And no for all the pickle haters out there, it doesn't leave the chicken tasting pickle-y. But it does naturally tenderize the meat and lock in moisture.
The other secret? A pinch of sweet powdered sugar added to the breading mixture.
What Oil Does Chick Fil A Use For Chicken?
Chick Fil A uses 100% refined peanut oil for all their frying needs. Coincidentally, they're also the largest commercial buyer of peanut oil in the United States.
Not a surprise considering just how popular they're fried chicken sandwiches are.
Peanut oil is used mostly because it allows you to fry foods at really high temperature without the oil smoking or burning, and without the foods being fried taking on any unpleasant flavors.
Like a puzzle, every piece of the sandwich process is important IF you're trying to replicate the restaurant favorite at home. However, I realize that may not be an option for everyone.
According to the FDA highly refined oils like peanut oil aren't considered an allergen- hence the lack of a warning on the label. Still, if you've got a peanut allergy in your house I definitely recommend consulting with a doctor before cooking with it.
If peanut oil isn't an option, you can still make a truly tasty version of this chick fil a copycat using canola or vegetable oil.
Again though, if you're after that 100 % spot on replica (and allergies aren't a concern)- use the peanut oil.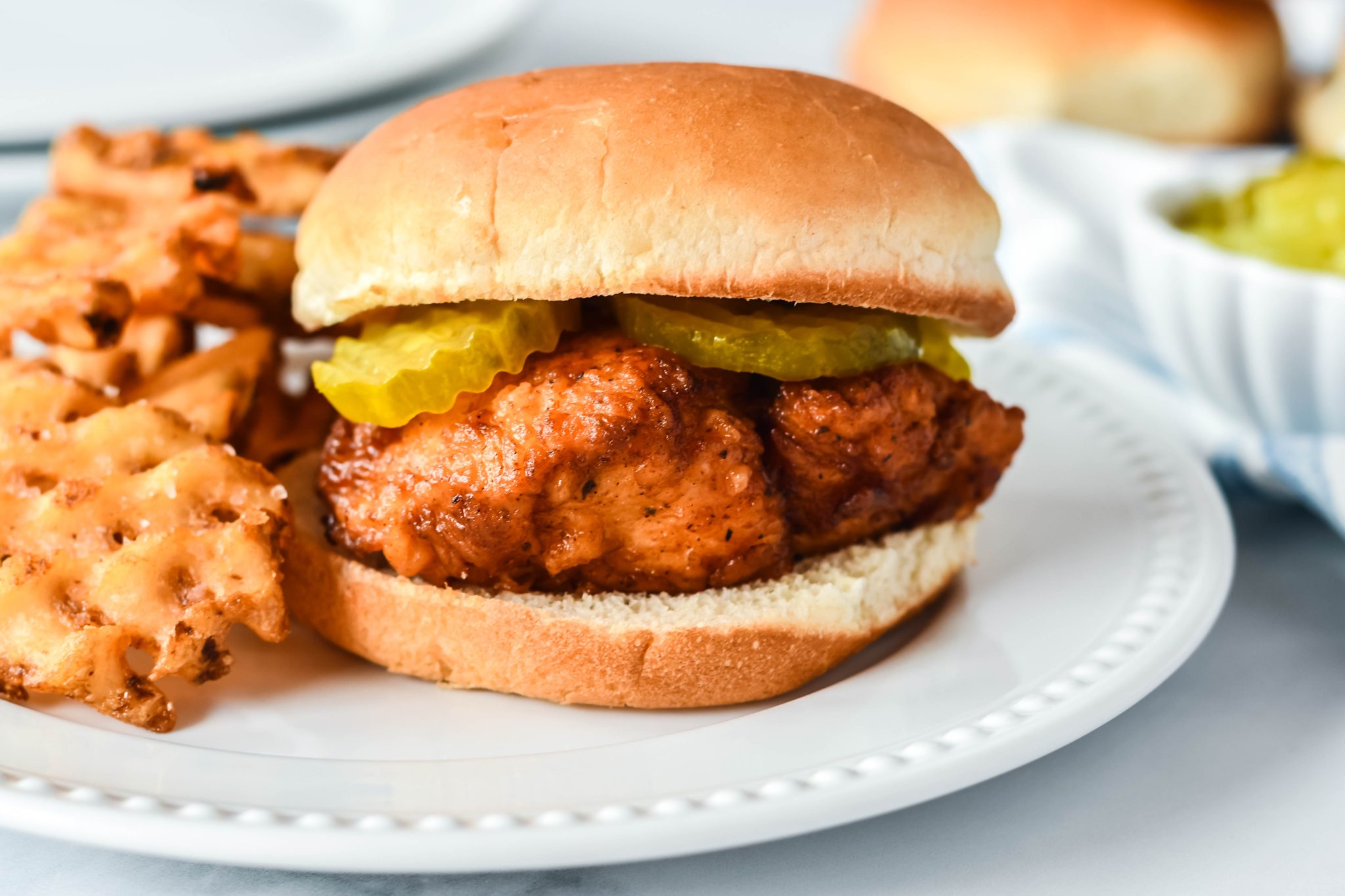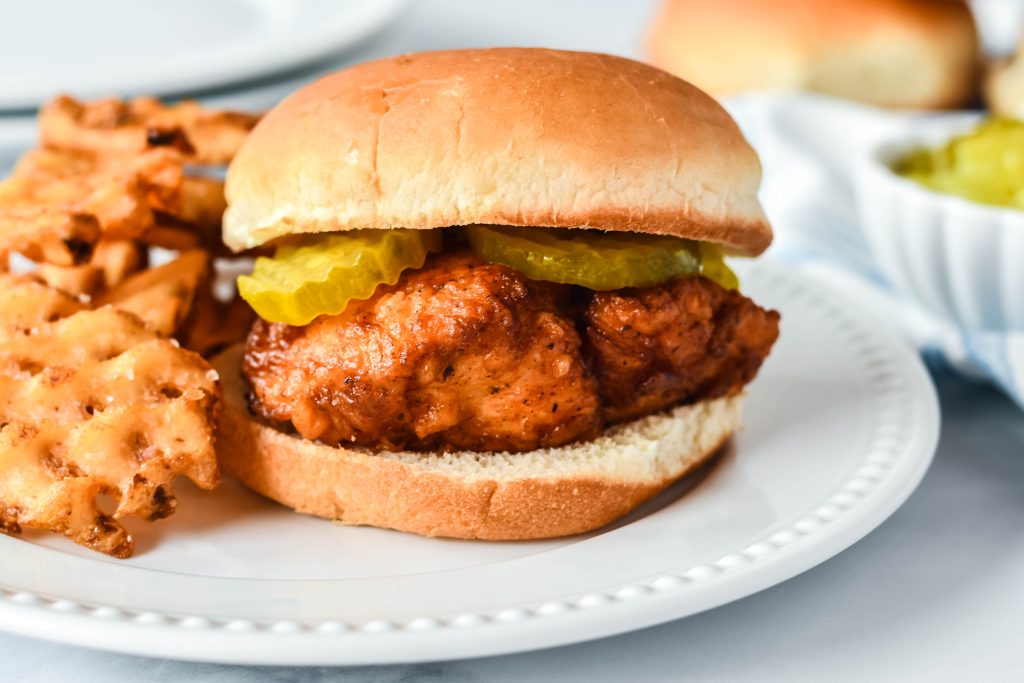 For added authenticity, serve these Copy Cat Chick-Fil-A Sandwiches on buttered, toasted hamburger buns with two pickle slices each.
Make it the real deal meal & serve these with a side of waffle fries (you can find them in your grocer's frozen potato section) with some chick-fil-a sauce for dipping.
Finish the meal off with one of there oh-so-yummy frosted lemonades, but whipped up in minutes in the comfort of your own kitchen!
Other Restaurant Copy Cat Recipes To Make At Home:
If you've tried these COPY CAT CHICK-FIL-A SANDWICHES, or any other recipe on the site, let me know in the comment section how it turned out, we love hearing from our readers! You can also follow along with me on PINTEREST, FACEBOOK, and INSTAGRAM to see more amazing recipes and whatever else we've got going on!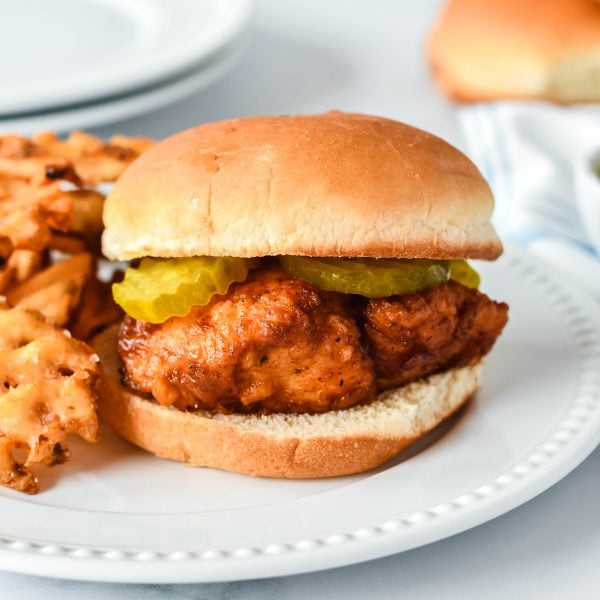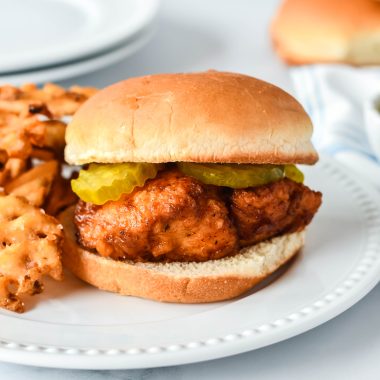 Copy Cat Chick-Fil-A Sandwiches
These chicken sandwiches are a spot on copy cat of the infamous fast food version down to the sliced pickles & warm buttered buns. A couple secret ingredients go into the breading to make them absolutely amazing, along with some simple techniques that make them the over the top, show stopping delicacy you know & love.
Print
Pin
Rate
Ingredients
1

boneless

skinless chicken breast (we get 3 patties per breast)

1/4

cup

dill pickle juice

1

egg

1/4

cup

milk

1/2

cup

flour

1

tbsp

powdered sugar

1/2

tsp

paprika

1/2

tsp

salt

1/4

tsp

black pepper

1/4

tsp

garlic powder

1/4

tsp

celery salt

1/4

tsp

dried basil

tiny dash of cayenne

1

cup

Oil for frying

if you're going for authenticity use peanut oil, I usually just use vegetable oil and they still taste phenomenal

Buns

buttered and lightly toasted
Instructions
Wrap the chicken loosely between plastic wrap and pound gently with the flat side of a meat tenderizer until it's only about ½ inch thick all around.

Cut the breast into two, or three, pieces, as evenly as possible.

Marinate the chicken in pickle juice for at least 30 minutes, and up to one hour.

Beat the egg with the milk in a bowl.

Combine the flour, sugar, and spices in another bowl. Dip the chicken pieces each into the egg on both sides, then coat in seasoned flour mixture on both sides.

Heat the oil in a skillet (1/2 inch deep) to about 345-350 degrees.

Fry each cutlet for 2 minutes on each side, or until golden brown on the outside and cooked through.

Remove from the skillet onto paper towels. Blot to remove any excess oil, and serve on toasted buns with pickle slices.
Nutrition
Calories:
1157
kcal
|
Carbohydrates:
22
g
|
Protein:
169
g
|
Fat:
39
g
|
Saturated Fat:
11
g
|
Cholesterol:
518
mg
|
Sodium:
1266
mg
|
Potassium:
2806
mg
|
Fiber:
1
g
|
Sugar:
4
g
|
Vitamin A:
276
IU
|
Calcium:
68
mg
|
Iron:
5
mg
originally published on May 21, 2015