Breakfast, even brunch, can be hard- especially finding something everyone wants to eat. These easy Cheesy Sausage Ham & Egg Breakfast Calzones are the way to go!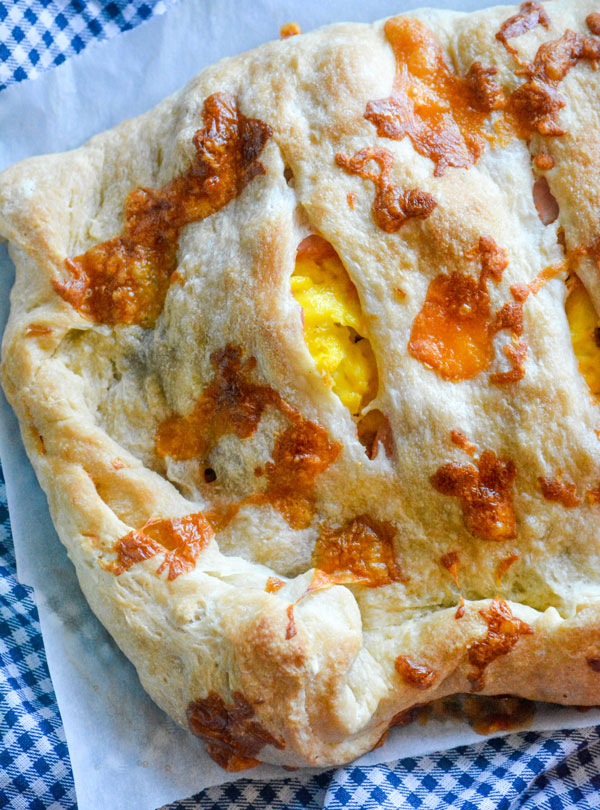 I'm so glad that I'm in business for myself. Not that I regret the years I spent working a regular 9-5 job (or three, at a time), before settling down and having kids. Far from it, if it weren't for one of those jobs- I never would've met my husband.
What I mean by that, is that in my line of work- recipe development as I like to call it, or cooking and mom-ing for simpler terms- I'm my own Boss. Being your own boss comes with many enjoyable perks. One of them? Making my own schedule.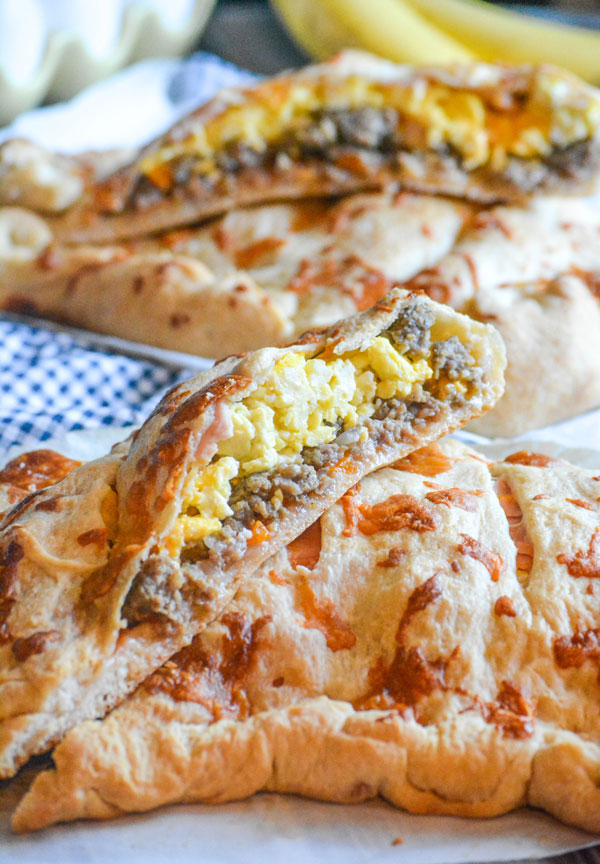 My Mom recently told me that my Grandma (who was a very gifted seamstress, among other things) once said, she was glad she didn't sew for money, because she'd hate it.
At first I was shocked. Mostly because she was so good at it, that she made it look easy- effortless if I'm being honest. Why wouldn't she want to get paid for that?!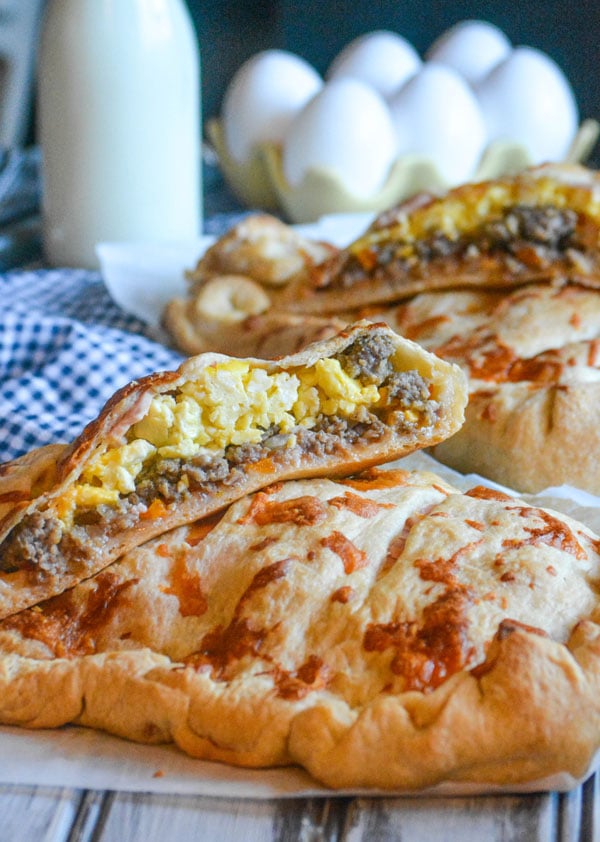 I get it now. I totally understand. And Grandma, you weren't lyin'.
My blogging journey began because I grew up cooking. I liked cooking, and when I got married I had to get creative, not only to entice my kids (one in particular) to eat and try new things, and also to eat well on a tight budget.
Then it gradually shifted from a hobby, to something I loved, and after encouragement from family and friends- I branched out to sharing my love of cooking and recipe development with the masses.
In the end though, it truly has become my job. Meaning that while I do love it, it now has deadlines, trials & errors, and often times I find myself burnt out.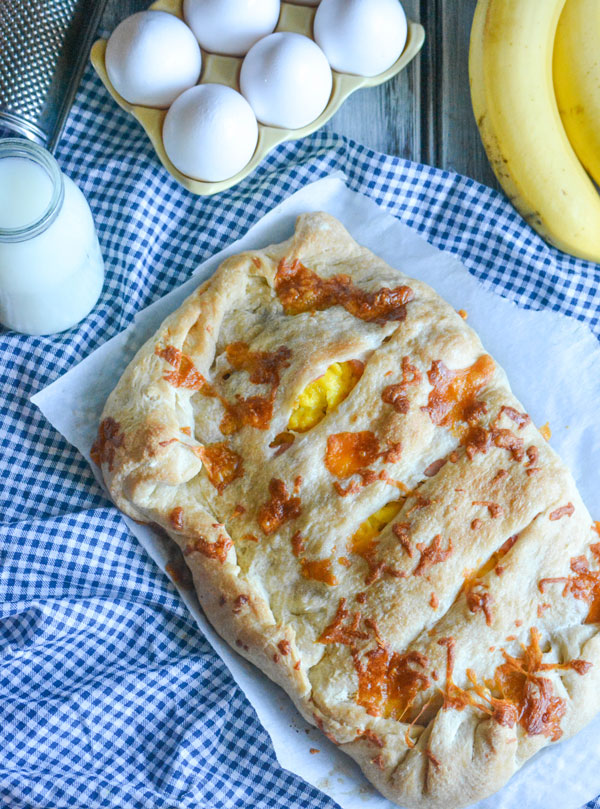 Luckily, I've grown to embrace the idea of batch cooking. One day where I make anywhere from 4-6 recipes. In a single. day. I start at breakfast and am done by supper time, including with photo shoots.
Then, if I am lucky- or really if I did it right- I have meals ready to just pop in the oven and I can not actually cook anything and re-coop for the next few days. Which is exactly how my guys were able to enjoy these Cheesy Sausage Ham & Egg Breakfast Calzones for brunch before I'd even finished my first cup of coffee.
Ahhh, sweet silence while I savored my first cup of the day.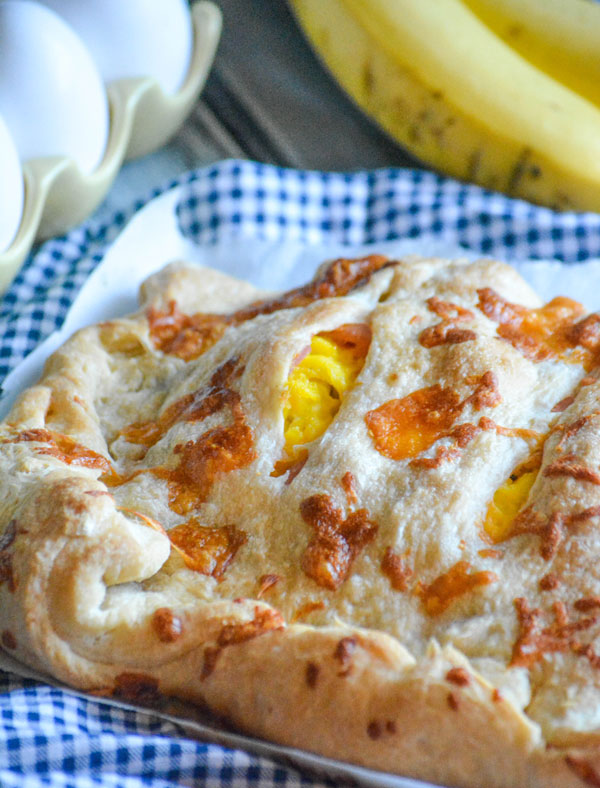 A yummy, all in one, sweet sandwich pocket these Cheesy Sausage Ham & Egg Breakfast Calzones- are where it's at!
This breakfast pastry is stuffed FULL of breakfast and brunchy goodness. A mixed sausage, pepper, onion blend topped with fluffy scrambled eggs, ham, and cheddar. A yummy buttery crust, lightly cheddar-ed crust to seal the deal in, and this is the breakfast for the ages.
It's one stop breakfast or brunch shopping! Lovely, especially when you're a busy parent trying to put off a case of the 'why's'.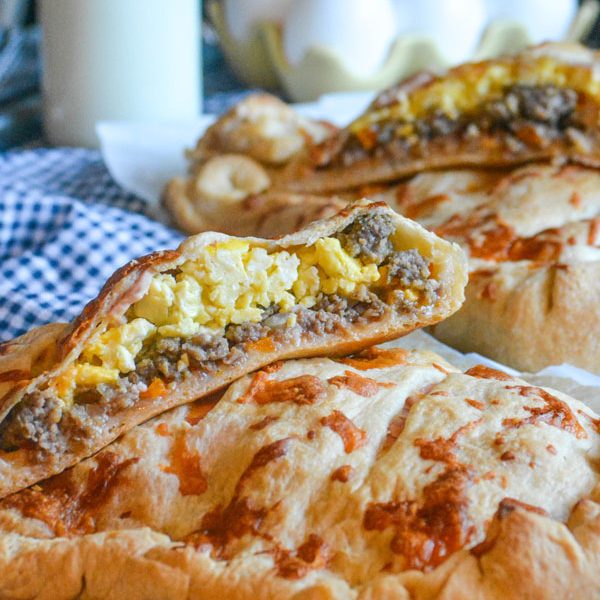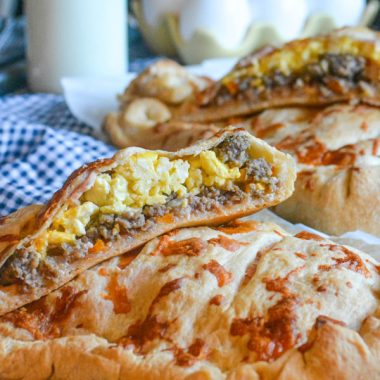 Ingredients
1

refrigerated pizza dough crust

1/4

cup

diced green bell pepper

1/4

cup

diced red onion

1/2

lb

cooked, crumbled sausage

4-5

eggs

scrambled and cooked

1/2 + 1/4

cup

shredded sharp cheddar

4

tbsp

salsa

1/2

cup

diced ham

2

tbsp

butter, melted & slightly cooled
Instructions
In a large skillet, over medium heat, saute the sausage, peppers, and onions. Cook, stirring until the sausage is cooked through completely and slightly crisp. Drain the sausage mixture, and set aside.

Roll the dough out onto a lightly floured, flat surface. Use a rolling pin to roll it out until it's almost doubled in size. Cut in half. Add both halves to a parchment paper lined baking sheet, so that one half is hanging over the edge, waiting for when you need to fold it over and seal.

Divide the salsa, and spread evenly over each half of the dough on the pan. Spread half of the sausage and pepper mix evenly over each pieces. Divide the eggs and spread half over each salsa covered piece of dough. Top each with 1/4 cup of the cheddar and 1/4 cup of ham.

Now's the fun part. Pull that other half of the dough hanging over the tray up and over the fillings. You want about 1/2-1" of just overlapping dough. Use your fingers to pull and pinch the dough together, or use the tines of a fork to seal the dough together.

Using a sharp knife, cut 3 slits in the top of each calzone. Use a brush to spread the melted butter evenly over each one. Sprinkle the 1/4 cup of cheese evenly out overtop each calzone.

Bake them at 350 degrees for 25 minutes, or until the dough's cooked and golden brown. Remove the calzones from the oven, let them rest 5 minutes, and slice and serve!
Other Breakfast/Brunch Ideas You Might Enjoy: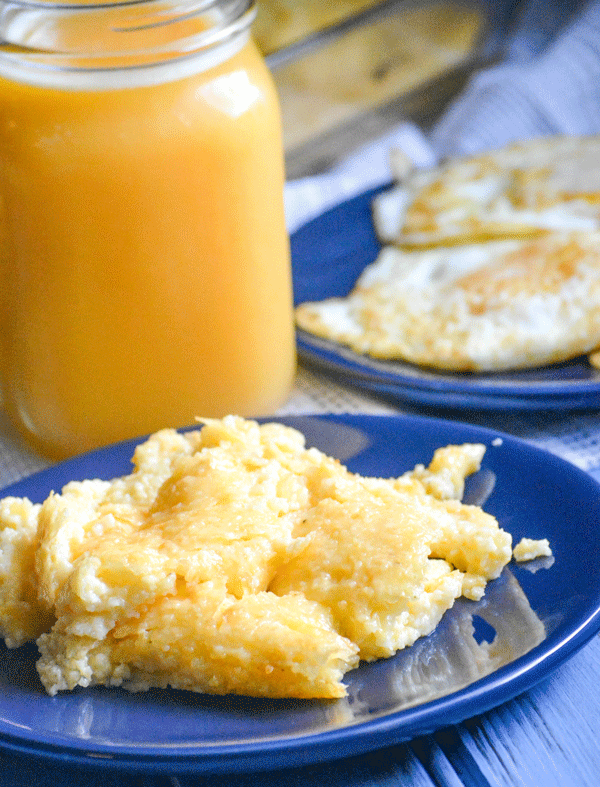 Apple Pie Pancakes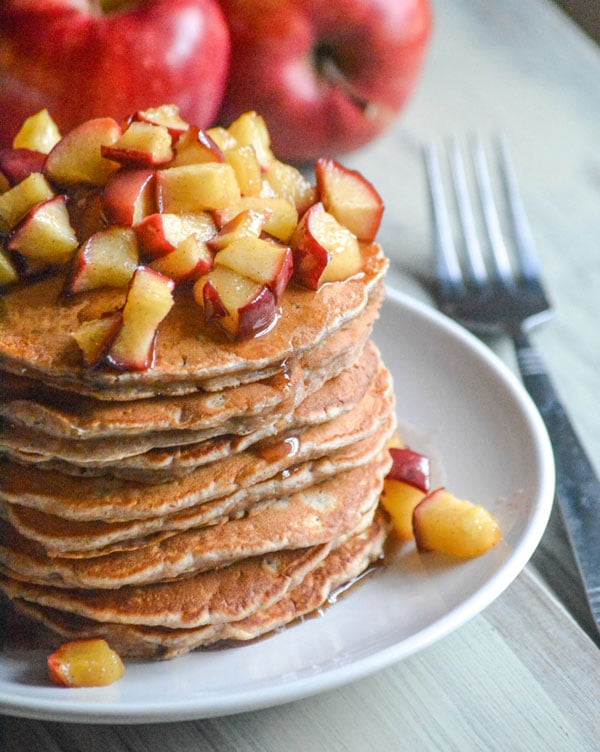 Maple Bacon Waffle Bread Pudding