Are you ready for Spring and Summer desserts? This Glazed Strawberry Lemon Yogurt Cake is just the thing for your next picnic, potluck, or barbecue. A thick, moist lemon cake is studded with bursting berries and coated in a sweet glaze for a picture perfect dessert.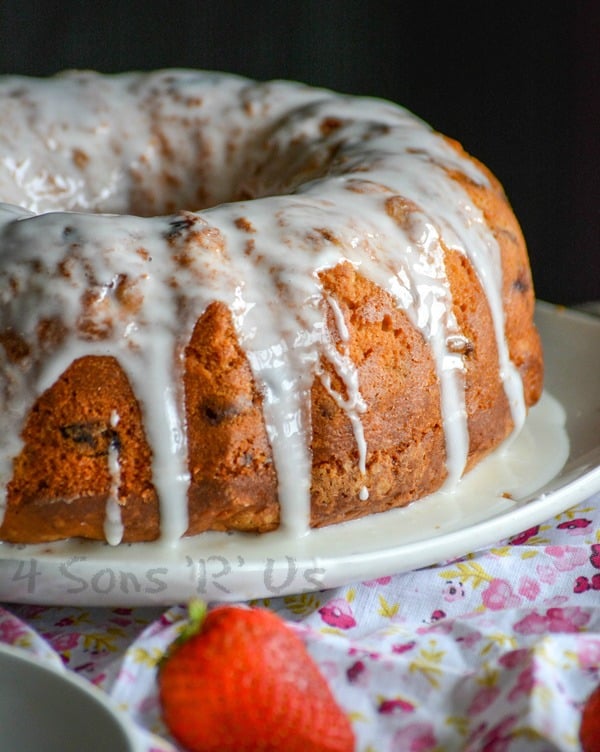 Has anyone else here trained a teenage driver? Honestly? Because as 'tough' as I am and able to pretty much force-feel my way through any thing, this one was tough for me.
These are the things my husband is good at. I'm always the worrier, the one who may elongate the leash, but has a tendency to still clutch at it– even when I should be letting it go.
I just can't help it. No matter how many times I've tried, those conservative tendencies take over, often to all of our frustrations.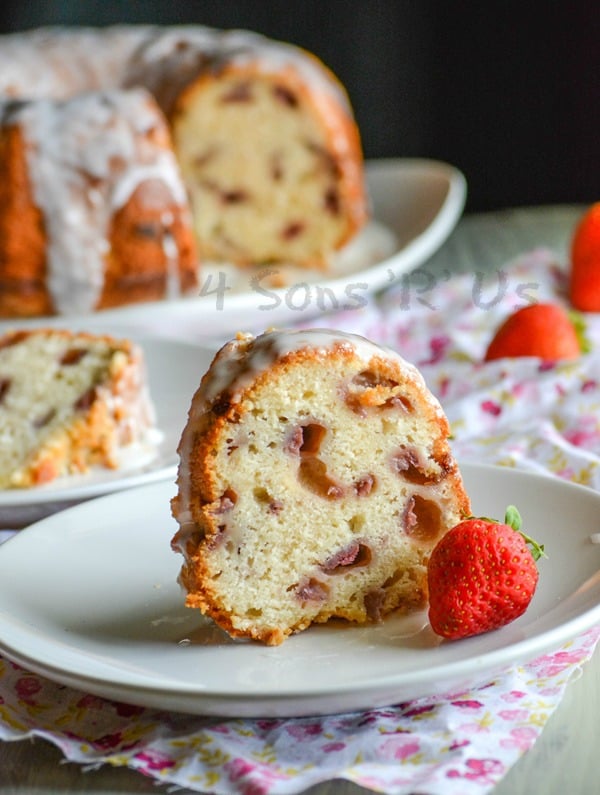 While as Mom I know I should worry about what 'could' go wrong, and I focus on trying to prepare them for that. They can never be 100% 'proofed', and somehow I have to wrangle in my worries and let them stretch their wings in anyway.
Son # 2 is eligible for his license in just 7 days. And while I'm ok with him getting it, I am terrified about him making any trips beyond the neighborhood convenience store or his work.
Despite that overwhelming fear and self-doubt, we've been letting him scour Craigslist and local social media groups looking for potential vehicles. Tonight we found the ONE.
It's safe, it's good, but it does need some TLC and preventative maintenance– and a tail pipe, to be road worthy.
I see lots of evenings and weekends spent at the junk yard, and in the garage, with his Daddy. I love anything that's a good learning lesson. Add in a memory making session? Ohhh, they had me there.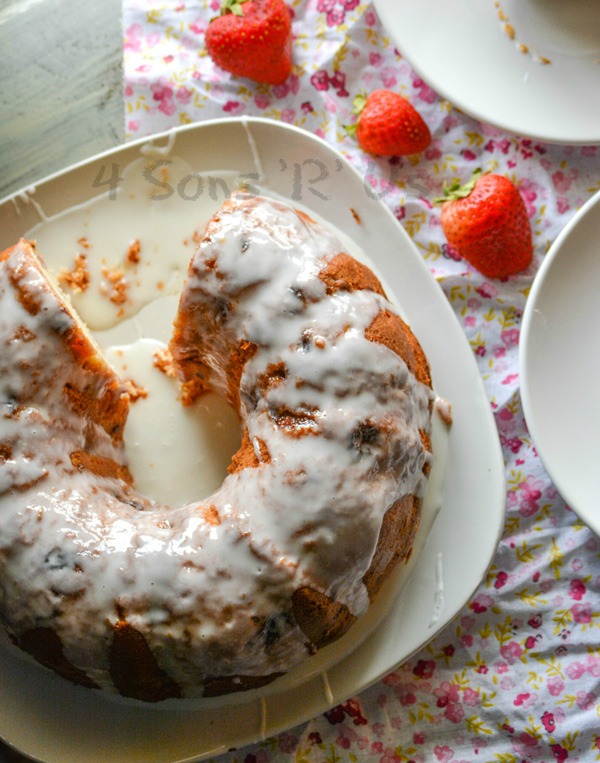 In conclusion: kid has new car, gets his license in less than week, and I'm a nail-biting nervous wreck. All while trying to maintain my smile because, at the same time, I am so damn proud of him.
Needless to say, we needed a sweet treat to end our evening. Both to celebrate, and to deflate.
My Glazed Strawberry Lemon Yogurt Cake fit the bill perfectly.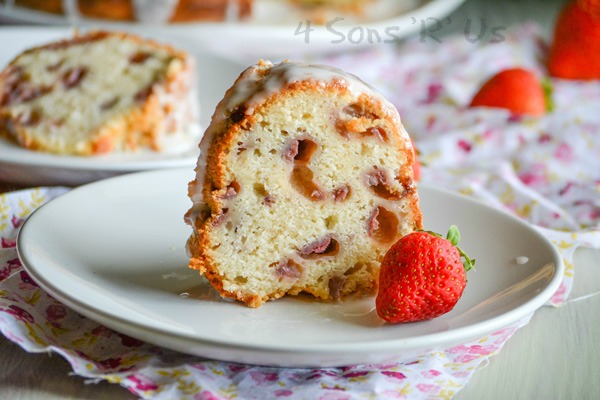 A little bit naughty, it's sweet and indulgent, but we don't advertise the fact that we've made some healthy substitutions.
My kids would never eat dessert if they though it might be nutritious. That'd just take all the fun out of it.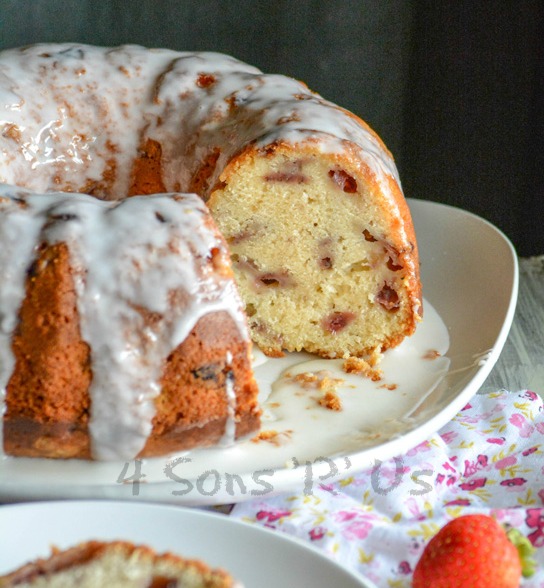 Thick and moist, this bundt cake is perfect for Spring or Summer. It's packed full of fresh, diced strawberries and lemony flavor. Both sweet and tangy, it's topped with a sweet glaze.
Each slice is a refreshing dessert, perfect for potlucks, picnics, or any evening you need to add a little 'Spring' into your step.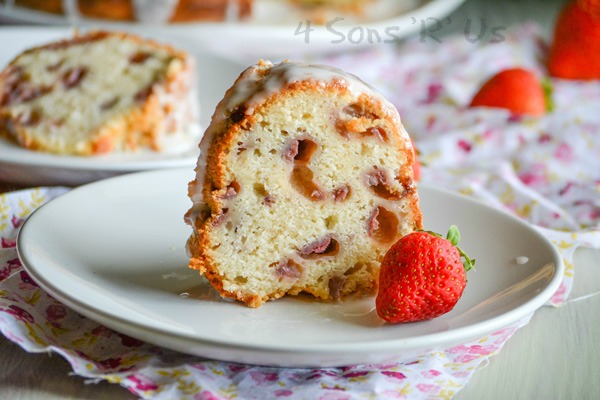 Glazed Strawberry Lemon Yogurt Cake
This sweet bundt cake is burtsing with fresh berries, making it perfect for a Spring/Summer treat.
Print
Pin
Rate
Ingredients
1

cup

butter, softened

2

cups

sugar

3

large

eggs

3

tbsp

lemon juice, divided

zest

of one lemon

2 1/2

cups

all purpose flour

1/2

tsp

baking soda

1/2

tsp

salt

8

oz

Greek yogurt, lemon or vanilla flavored

12

oz

fresh strawberries, hulled and diced
Instructions
Use some additional butter to grease a 10" bundt pan thoroughly. Add some flour and turning the pan so it completely coats the inside. Turn the pan over the sink and give it a thump to knock out any excess. Set aside. Preheat the oven to 375 degrees.

In a large bowl, sift together 2 1/4 cups flour, baking soda, and salt. Use a fork to stir in the zest; set aside.

In the bowl of a stand mixer, completely cream together the sugar and butter. Whip in each egg, one at at time. Once the eggs are evenly incorporated, mix in the first tablespoon of lemon juice.

Take turns, alternating between the flour mixture and the yogurt, adding them in a little at at time until both have just completely been incorporated into the batter. Don't over-mix.

In a separate bowl, gently toss the diced berries in with the remaining 1/4 cup of flour to coat. Use a spatula to fold them into the batter, just until evenly incorporated.

Pour, then scrape, the batter out into the prepared bundt pan. Put the pan in the oven and reduce the oven temperature to 325 degrees. Bake the cake for an hour, or until a toothpick stuck in the middle comes out clean.

Let the cake rest, and after 20 minutes carefully turn it over and out onto a wire rack to finish cooling.

Once the cake's cooled completely, whisk together the powdered sugar and the remaining lemon juice. Let it rest for 1-2 minutes to 'set'. Slice, serve, and enjoy.
Other Recipes You Might Enjoy:
Cherry Cheesecake Greek Yogurt Popsicles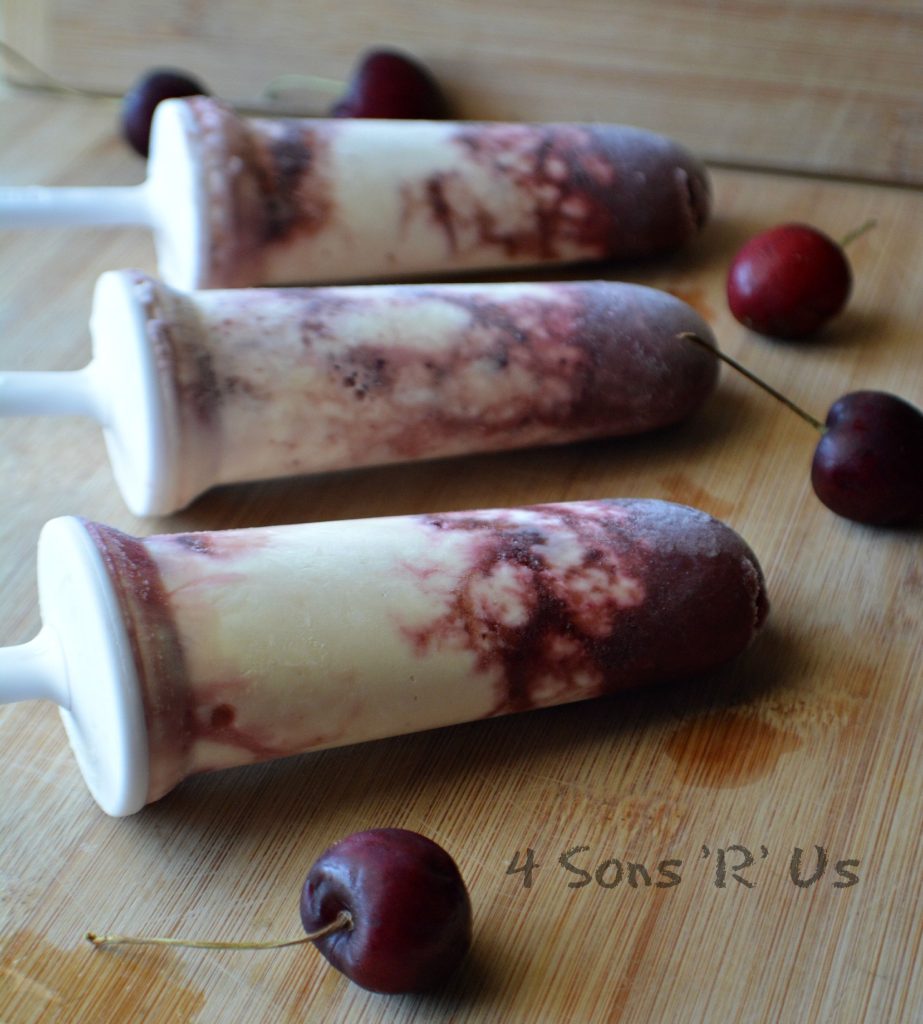 Blueberry Cream Cheese Snack Bites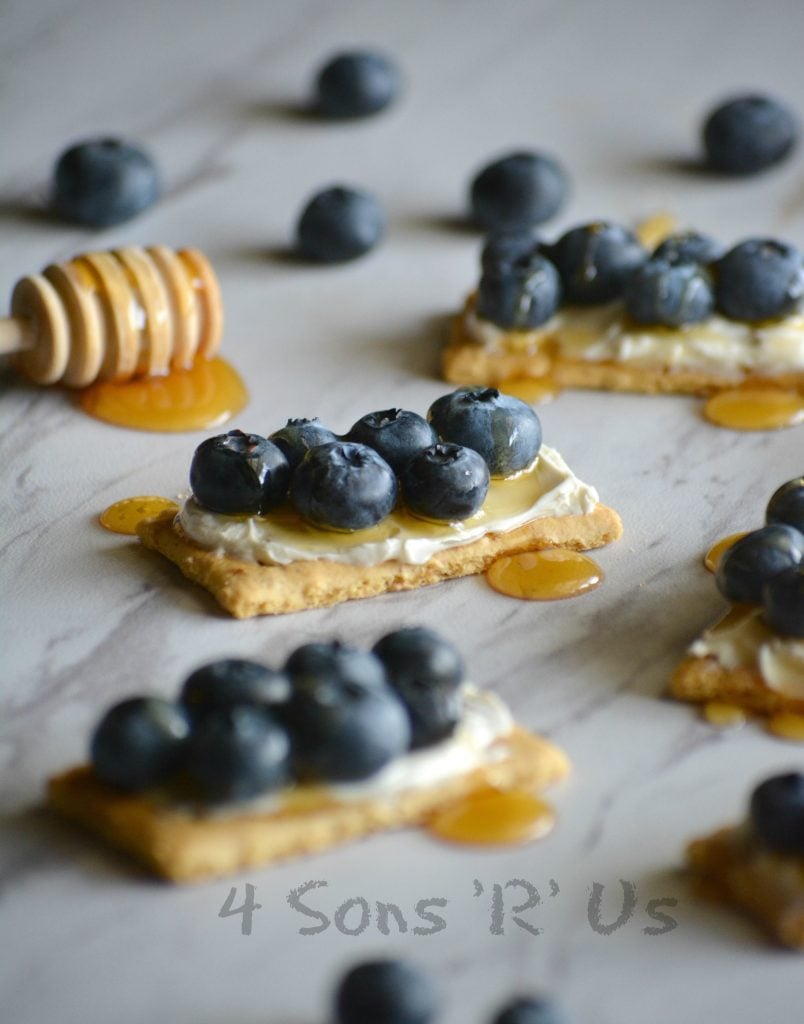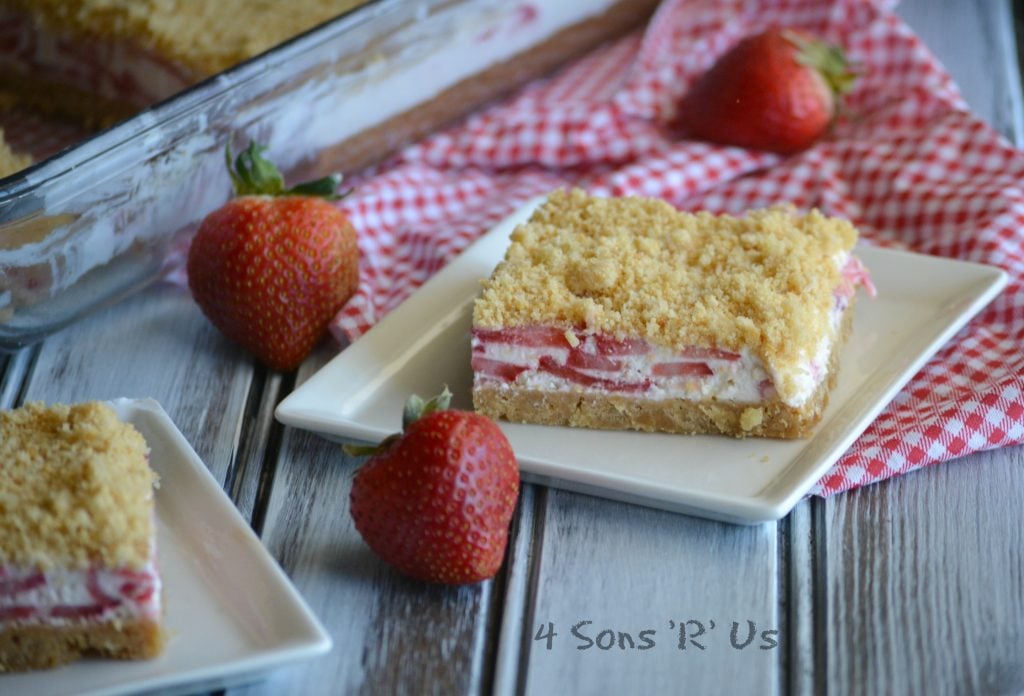 Brazilian Strawberry Soup With Mint With Coconut Cream Drizzle