This Glazed Strawberry Lemon Yogurt Cake is just the thing for your next spring or summer picnic, potluck, or barbecue. A thick, moist lemon cake bursts with berries and gets coated in a sweet glaze for a picture perfect dessert.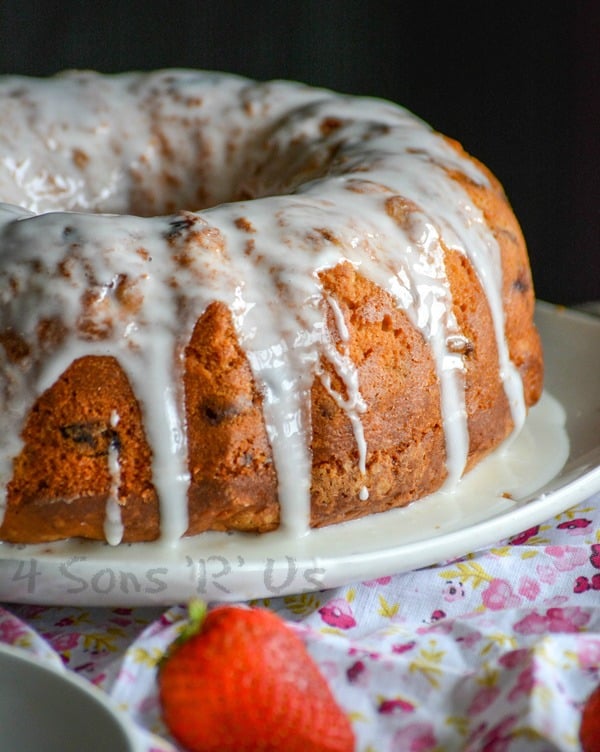 This post may contain affiliate links. As an amazon associate, I earn from qualifying purchases. See my full Disclosure Policy for details.
Sometimes, you just need a guilt free indulgent dessert to end a day.
Like when one of your kids is moments away from their newly earned driver's license and is getting ready to buy their first car.
If that is not a situation that calls for cake… well I don't know what is.
We needed it both to celebrate and to stress eat if I am being perfectly honest.
This Glazed Strawberry Lemon Yogurt Cake fit the bill perfectly.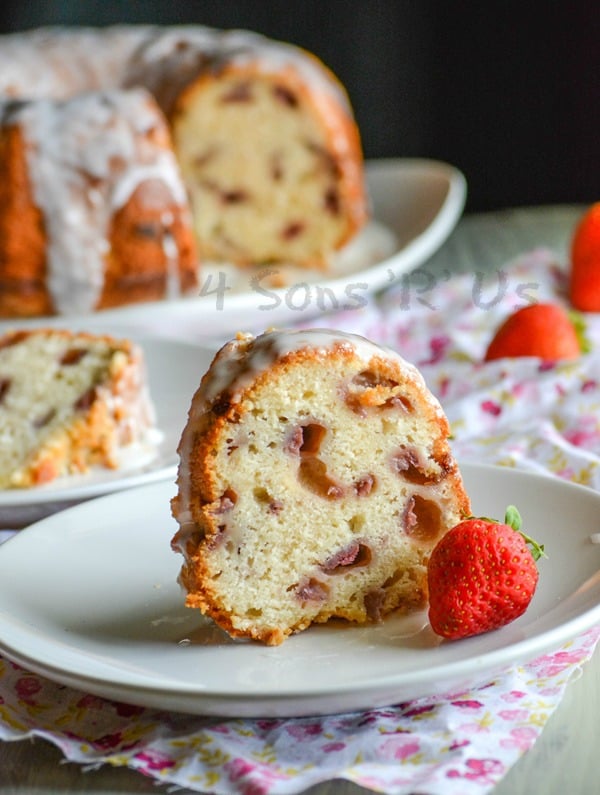 It's sweet and indulgent, but we don't advertise the fact that we've made some healthy substitutions because then the kids would never eat it.
Why take the fun out of it for them?
With its fresh, diced strawberries and rich, lemony flavor, they'll never know and I'll never tell!
It's perfect for potlucks, picnics, or any evening you need to do a little stress eating- er- I mean celebrating.
And it's even better during strawberry season when you can start the whole cake experience off with a family excursion to pick your own berries.
Make some memories, and then make some cake!
Ingredients
To make this you'll need:
Butter– Let it sit out on the counter for an hour or so prior to making this so it softens.
Sugar– Granulated sugar for the batter and powdered sugar for the glaze.
Eggs– Let them come to room temperature so they mix easily.
Lemon juice– You could use the bottled stuff, but I highly recommend using fresh lemon juice since the cake is lemon flavored.
Lemon zest– Tons of bright lemon flavor lives in the zest.
All purpose flour– Don't sub wheat flour.
Baking soda– For leavening.
Salt– Just a pinch to cut the sweetness and balance the flavors.
Greek yogurt– Lemon or vanilla flavored
Fresh strawberries– hulled and diced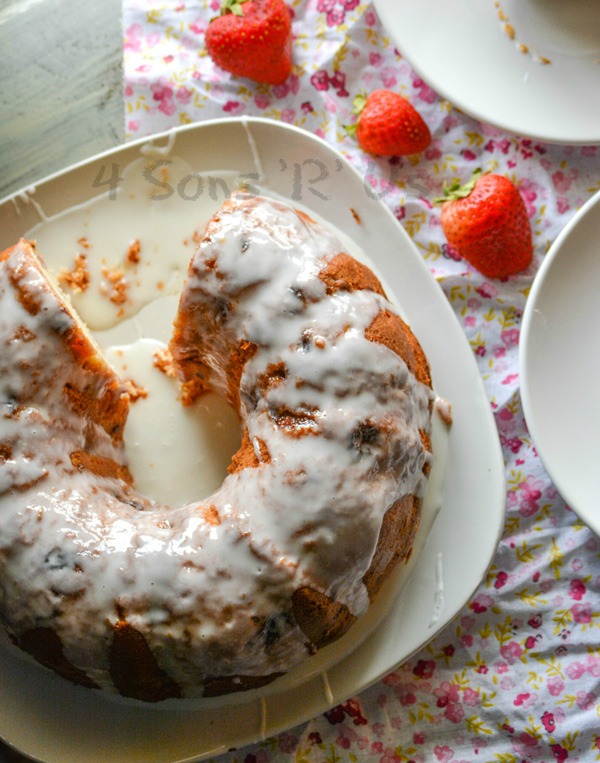 How to Make
Then, coat the buttered pan with some flour turning the pan so it completely coats the inside.
Turn the pan over the sink and give it a thump to knock out any excess. Set it aside.
Preheat the oven to 375 degrees.
When the butter and sugar are light and fluffy, whip in each egg, one at at time.
Once the eggs are evenly incorporated, mix in the first tablespoon of lemon juice.
Take turns, alternating between the flour mixture and the yogurt, adding them in a little at at time until both have just completely been incorporated into the batter. Don't over-mix.
In a separate bowl, gently toss the diced berries in with the remaining flour to coat the berries.
Put the pan in the oven and reduce the oven temperature to 325 degrees.
Bake the cake for an hour, or until a toothpick stuck in the middle comes out clean.
Once the cake's cooled completely, whisk together the powdered sugar and the remaining lemon juice.
Let it rest for 1-2 minutes to 'set'. Slice, serve, and enjoy.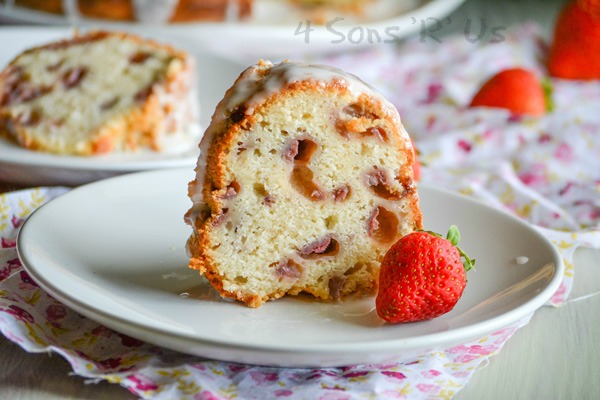 Storing
You can store this cake in a cake box on the counter for up to 3 days.
It won't last that long though because everyone will want a second slice right away!
Tips and Tricks for Baking the Cake
Make sure not to overmix your cake batter to ensure a tender crumb.
Let the butter and eggs come to room temperature for easiest mixing.
This cake is the perfect way to use up freshly picked strawberries during season!
Strawberry Picking 101
Making this cake is an absolute must for our family during strawberry season.
We grow our own strawberries now, but used to visit a local PYO farm each spring, where we'd always inevitably pick more berries than we know what to do with.
It's tons of fun to do with the kids, but it's got a bit of a learning curve if you've never gone strawberry picking before.
Here's some pointers to pick the best strawberries:
Everyone tends to go for the HUGE strawberries, but those aren't the ones you want. Only certain varieties of strawberries (of which there are MANY) are bread to be both big and sweet. These typically won't be the kind you find in PYO fields.
Most varieties will be the sweetest & juiciest when they're medium sized. For a size reference, think a meatball or golf ball.
There's most definitely a trick to the 'picking'. I highly recommend looking up and watching a video to familiarize yourself with the technique. First, place your fingers over the leafy cap and 'snap' with your wrist. If you snap and it comes off, it's ripe. However, if one snap doesn't easily remove the berry from the vine- leave it. It's not ready to be picked.
Look for stems that are thin and not too green. These are likely to yield ripe berries.
Planning to use your berries quickly? To freeze them? Or for making batches of jams? Save yourself time and effort by picking them and hulling them at the same time, straight from the vine. To do this: using two hands, pinch the stem of the strawberry right at the base where it meets the cap, using fingers on your other hand to gently grasp the bottom of the berry. Quickly twist, and pull. The hulled berry will come right off in your hand. May take a couple tries to get the hang of it, and the cleanest results.
If not planning on using your berries right away or freezing them, pick them with the stem ON. This will allow the berry to stay fresher, longer.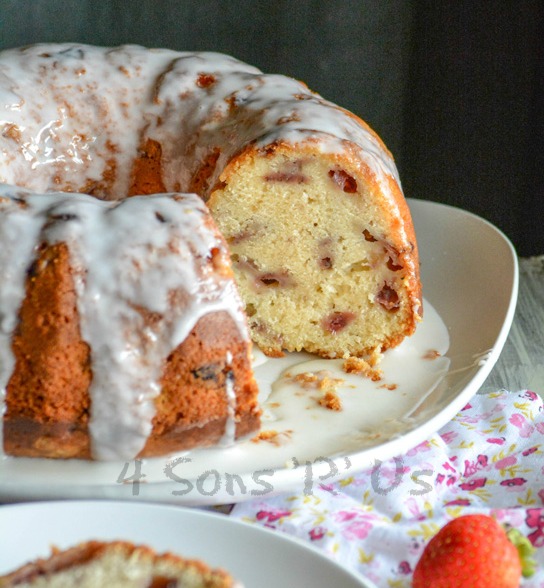 TIPS for the PYO Strawberry Experience
Now that you know how to pick the best berries, make sure you have the best PYO strawberry experience you can have!
Bring your camera, but have reasonable expectations for photo ops. Strawberries grown in the dirt after all. It WILL get messy. And sometimes that makes for the best moments to capture.
Wear some type of waterproof boots, like ran boots or muck boots- even if it hasn't rained. Depending on the watering schedule and irrigation, there can be mud and plenty of puddles. Even if it's dry, again it's still dirty and dusty.
Don't wear nice pants. No matter how neat you are, or how conscious you try to be about avoiding it, you will wipe your hands on your pants.
Don't forget your sunscreen, and hats! Real berry pickers wear large, wide brimmed hats and even long sleeves and pants to protect themselves from the sun. These berries grown in wide open fields, which means little to no shade. Mornings, before it gets too hot out, make for the idea picking time.
Bring water, and make sure you actually drink it- especially true for the younger and older members of the family.
Other Strawberry Recipes You'll Love
This Glazed Strawberry Lemon Yogurt Cake is a hit in the spring and summer.
Make it after a day strawberry picking and enjoy!
Looking for other strawberry recipes?
Try these:
If you've tried this GLAZED STRAWBERRY LEMON YOGURT CAKE, or any other recipe on the site, let me know in the comment section how it turned out, we love hearing from our readers! You can also follow along with me on PINTEREST, FACEBOOK, and INSTAGRAM to see more amazing recipes and whatever else we've got going on!
recipe originally published May 4, 2017
This post may contain affiliate links. As an amazon associate, I earn from qualifying purchases. See my full Disclosure Policy for details. As always, all opinions are my own.