Cake decorating frosting can be used to dress up any cake or batch of cupcakes in anyway you can imagine. This icing is the perfect consistency for piping and you can easily adjust the consistency so you can decorate anything!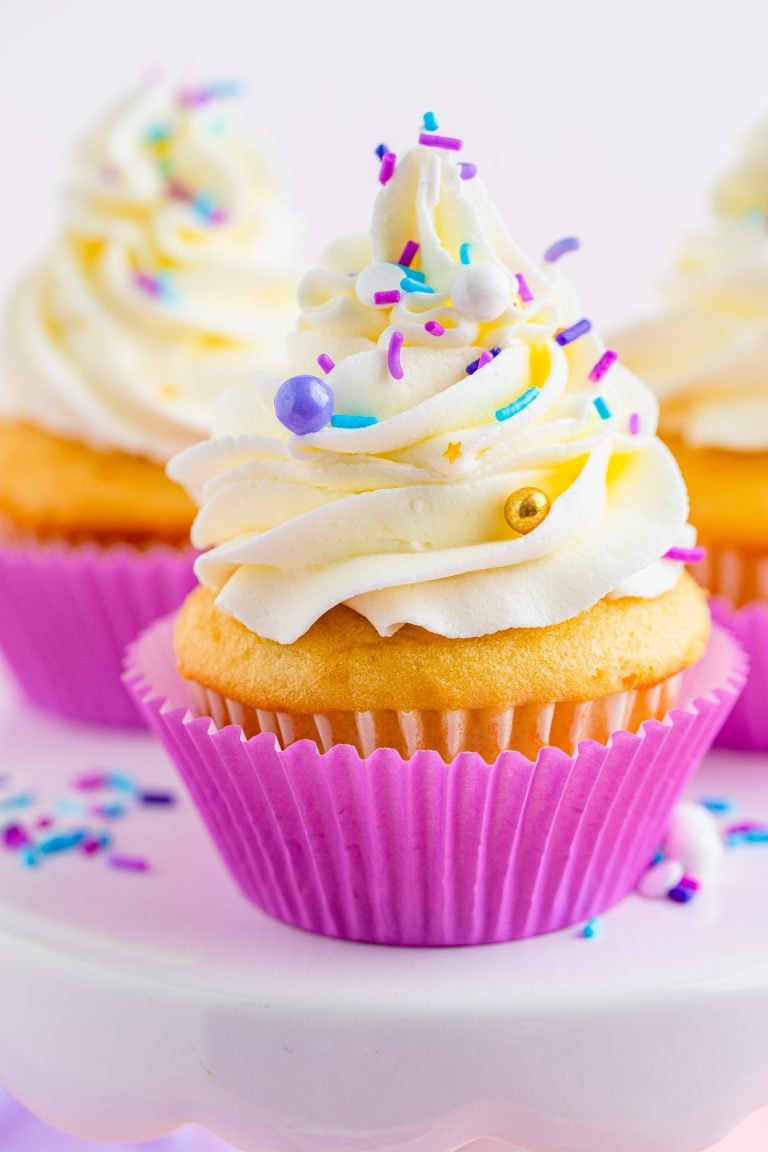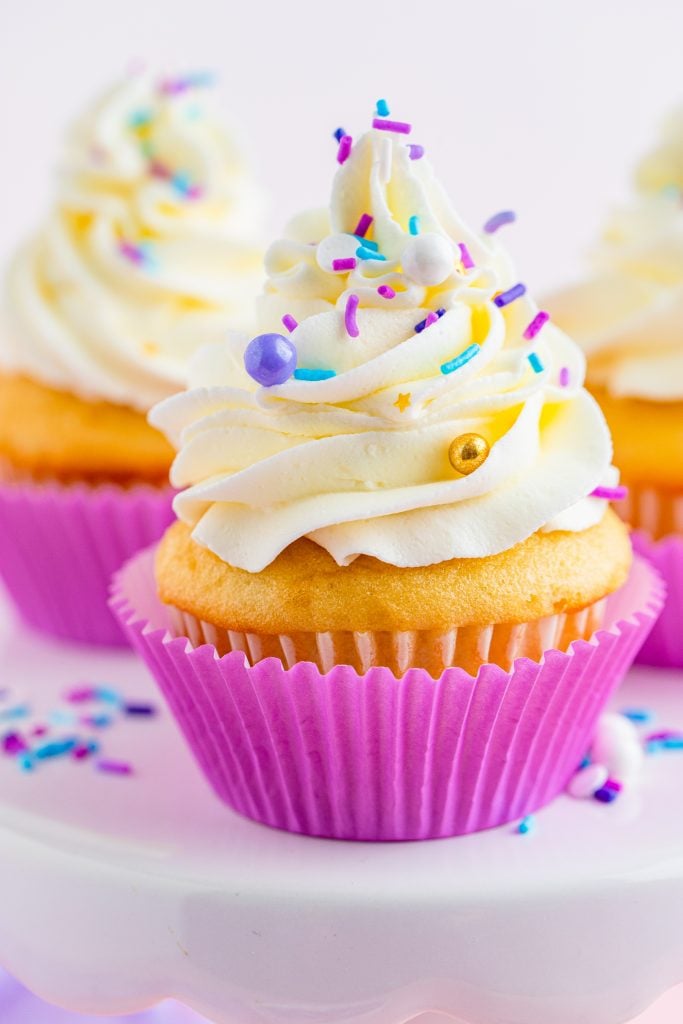 I do not like bakery cakes or their frosting. (Gasp)
Shocking, I know, but I grew up never eating store bought cake, not even sampling bakery cakes, or pre-made frosting.
Now that I have, I know I wasn't missing anything.
The few times I attempted to use store-bought frosting for decorating cakes, the results were disastrous.
It's not stiff enough to hold it's shape, and the addition of any food coloring makes it runny.
With four boys who request custom cakes for their birthdays, this obviously, was just not going to work.
That, and I couldn't stomach paying outrageous amounts of money to a bakery when I was sure that with a little practice, trial, and error I could duplicate their designs.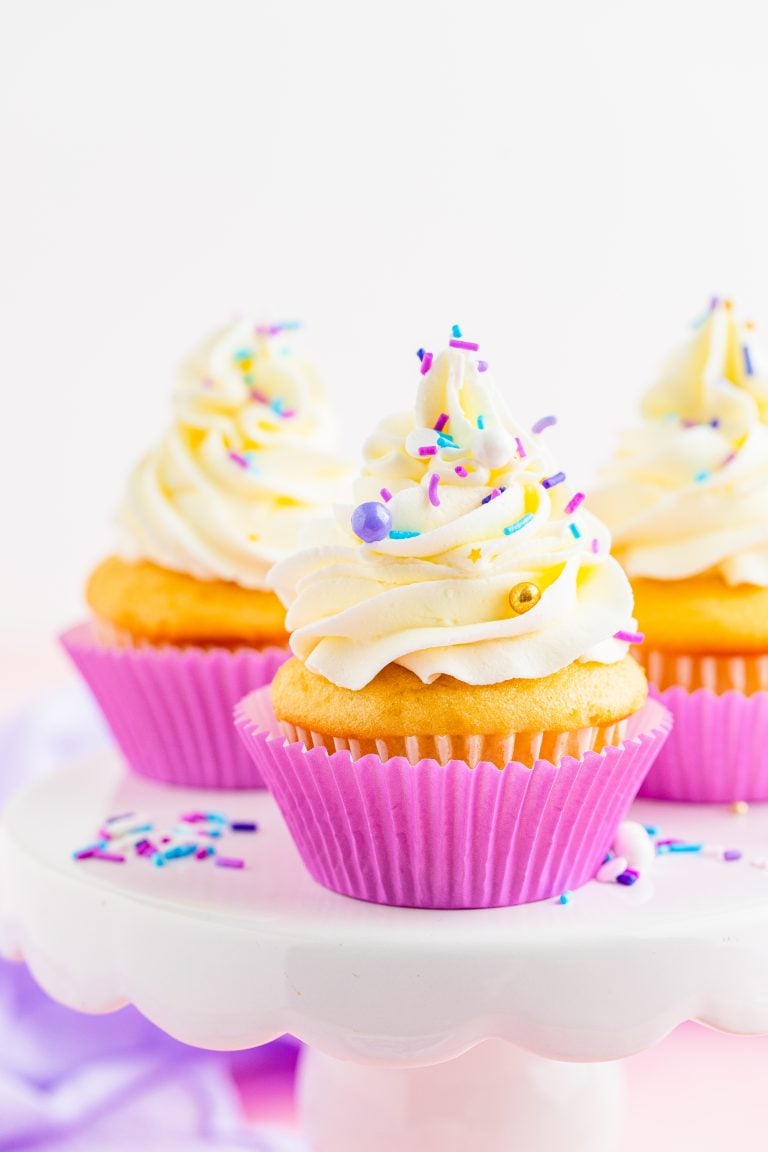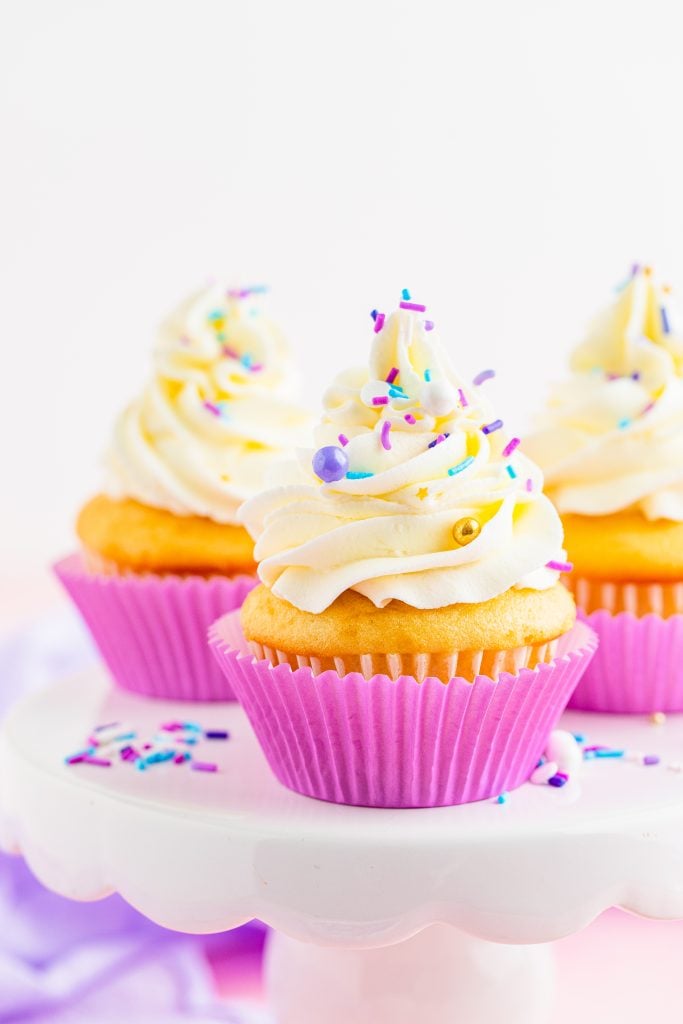 My Grandma and Mom, made beautiful cakes that always tasted just as good, if not better, than they looked and the frosting was always rich and creamy.
So when I made the decision to give my boys the same kind of catered cake experiences I had grown up with, I just knew I had to have my Mom's recipe to make it happen.
The recipe for my family's cake decorating frosting is simple and easy to whip up.
It's even easier to adjust for stiffness so you can customize and create a simple or elaborate cake or cupcake design that will hold firmly in place, but still taste smooth and sugary when cut.
Ingredients
You don't need much to make melt in your mouth buttercream.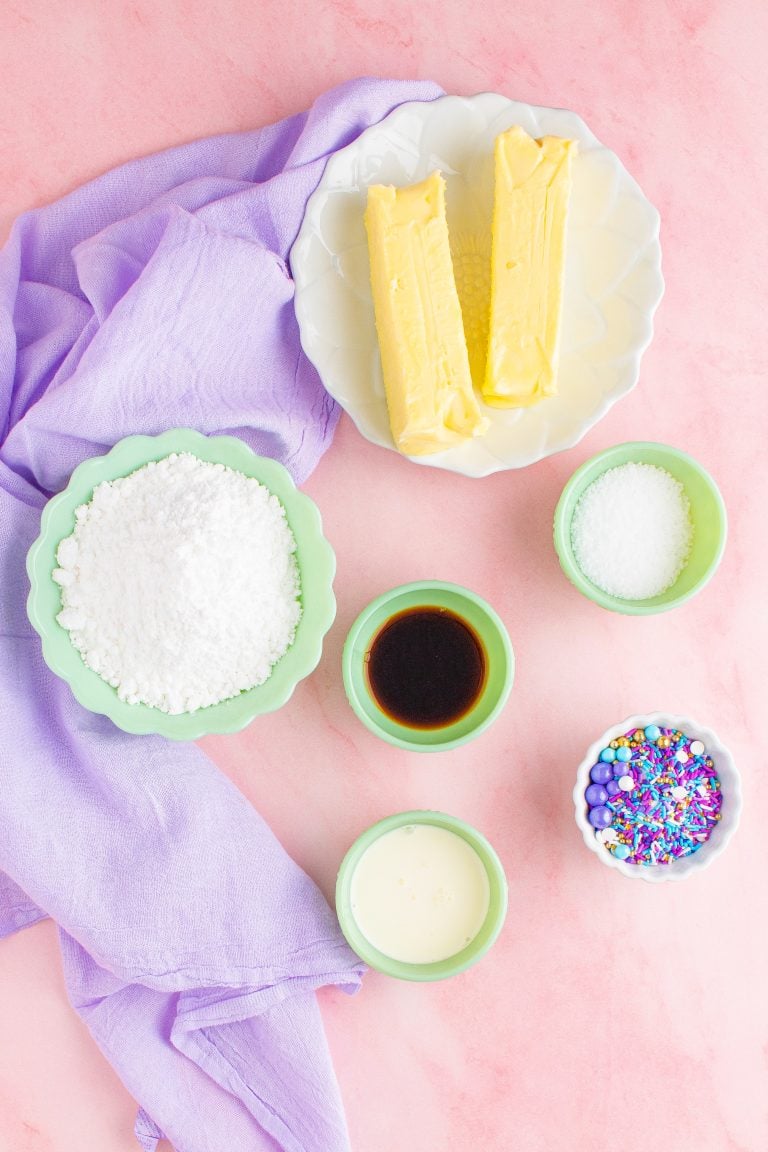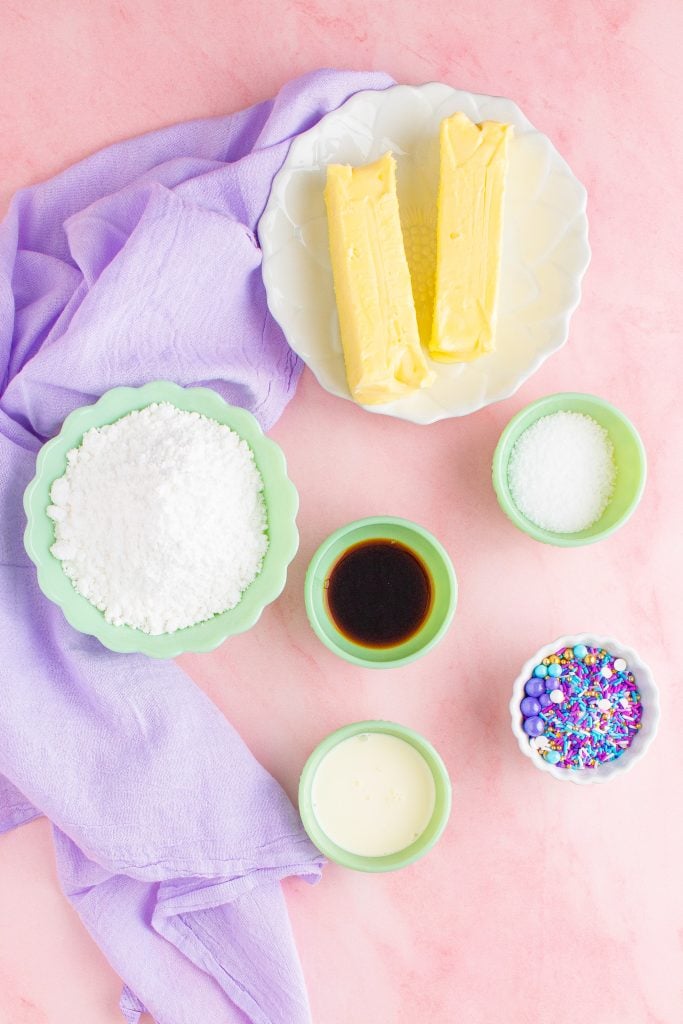 Here's what you'll need on hand:
Confectioner's sugar – You need to use powdered sugar to prevent a gritty texture.
Shortening – I find working with shortening is easier, but you could also use room temperature butter.
Milk – I use milk when I don't have half and half or cream. The fattier the milk, the richer the frosting will taste.
Vanilla extract – Vanilla gives the buttercream a classic and mellow flavor perfect for all types of cakes.
Almond extract – The almond flavor is optional and works great with some cakes.
How to make
As your cake, cupcakes, or other treats are cooling, here's how to prepare the icing.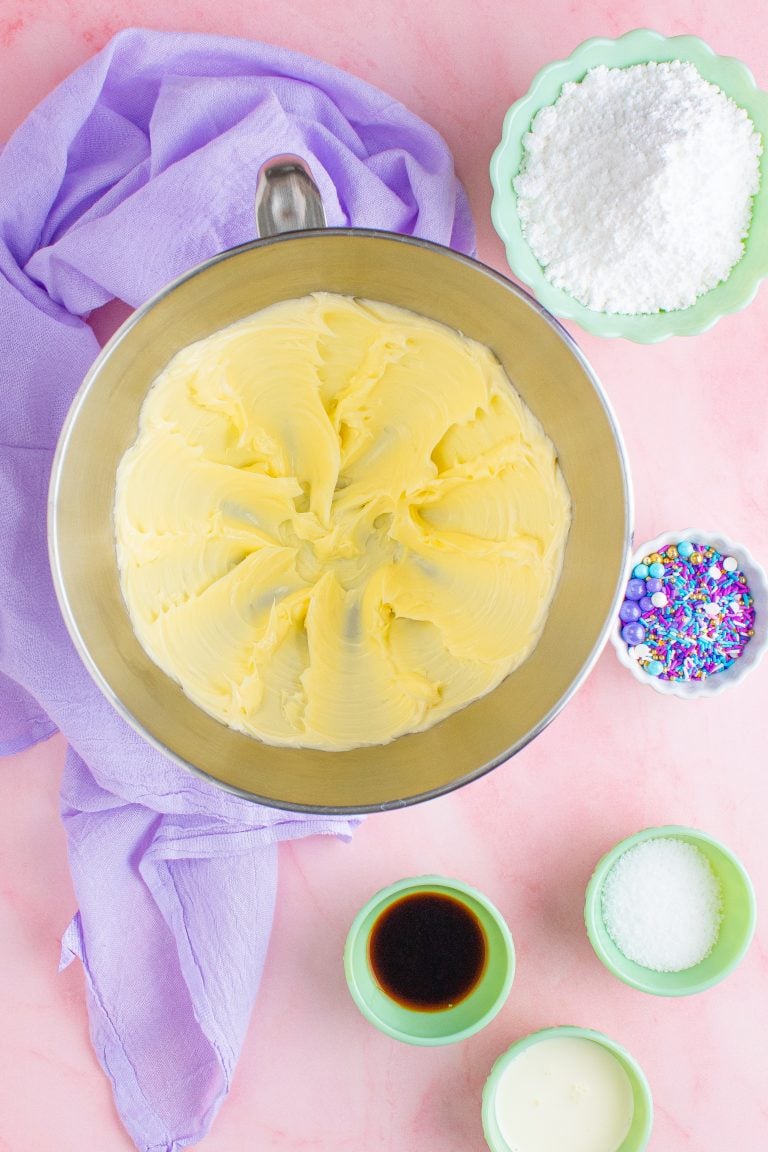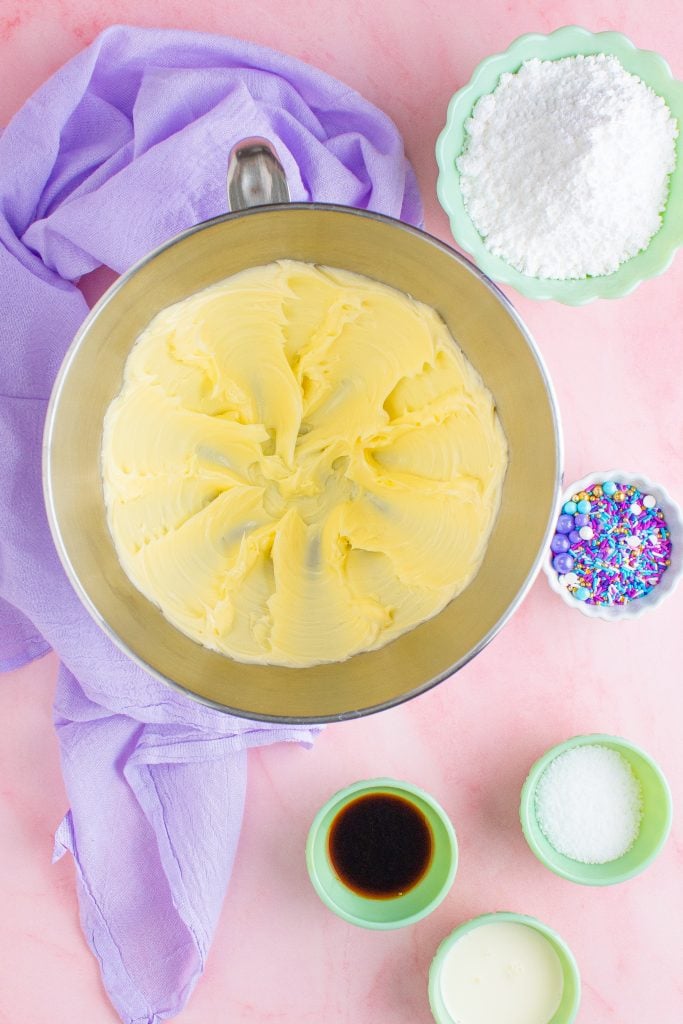 First, add all the ingredients to the bowl of a stand mixer.
Next, mix on low speed until everything is evenly combined.
Do not whip or set the blender to high speed!
Once combined, if the frosting looks chunky, add in 1 tablespoon of milk or cream at a time until the frosting is smooth.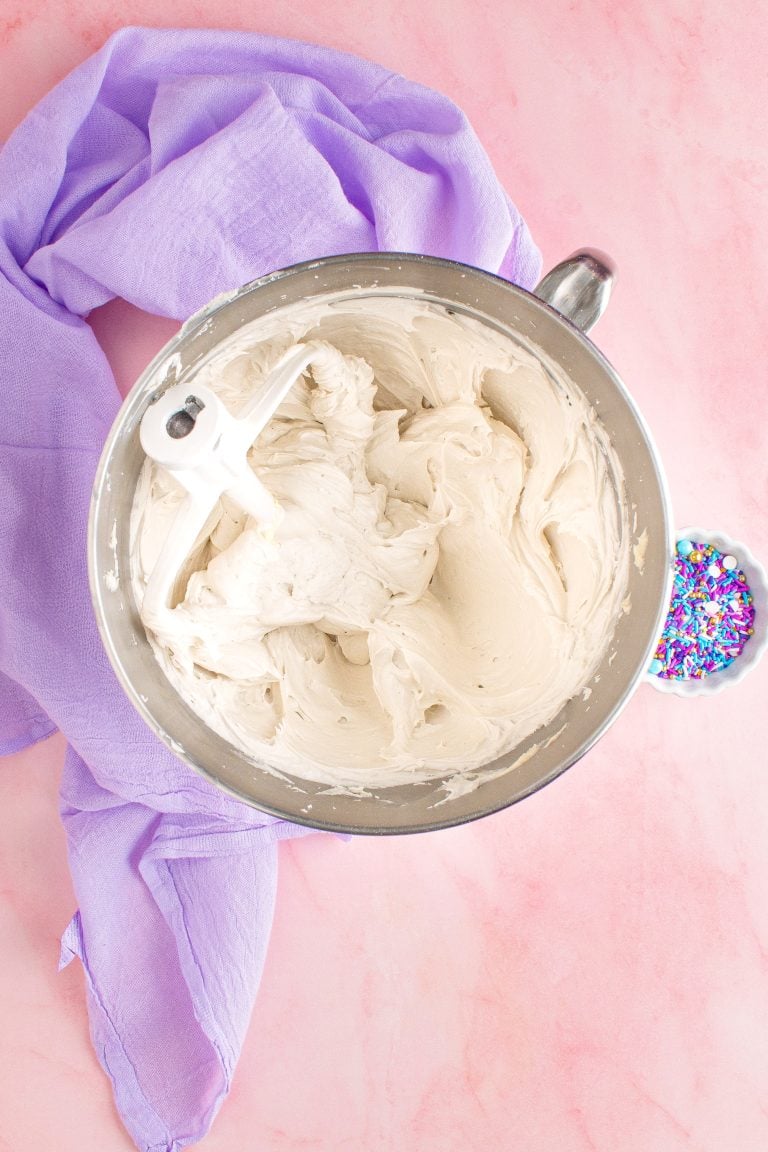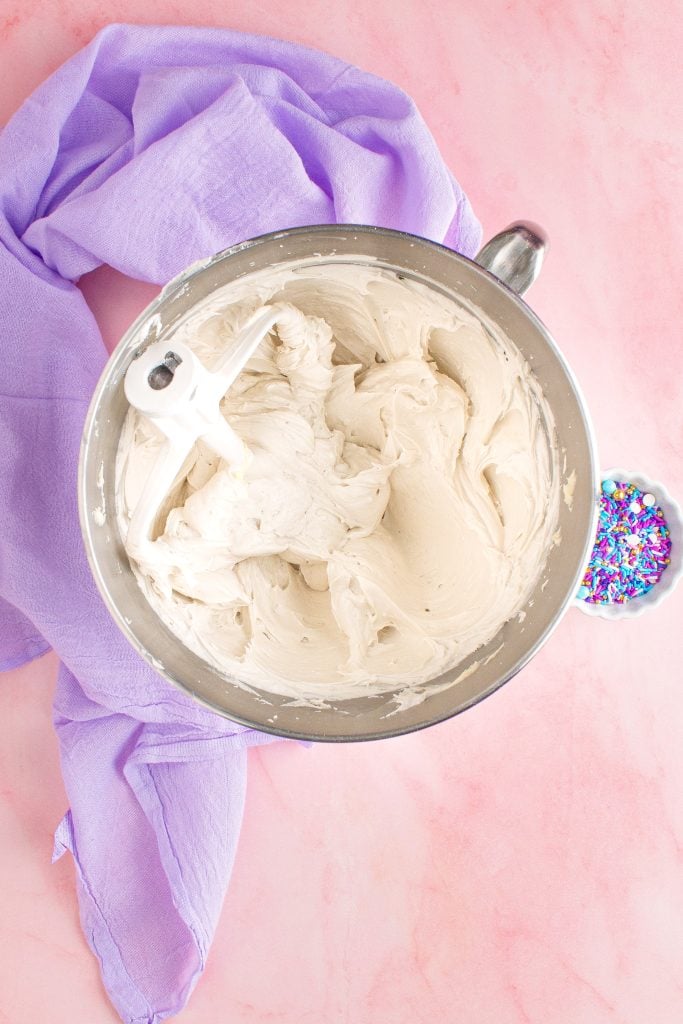 On the flip side, if the frosting is a bit runny, you can add a small amount of confectioners sugar until it stiffens up a bit.
The frosting is ready to use right away.
You can use a spatula or large knife to quickly spread the frosting on your treats.
Or you could add it to a piping bag and pipe it on.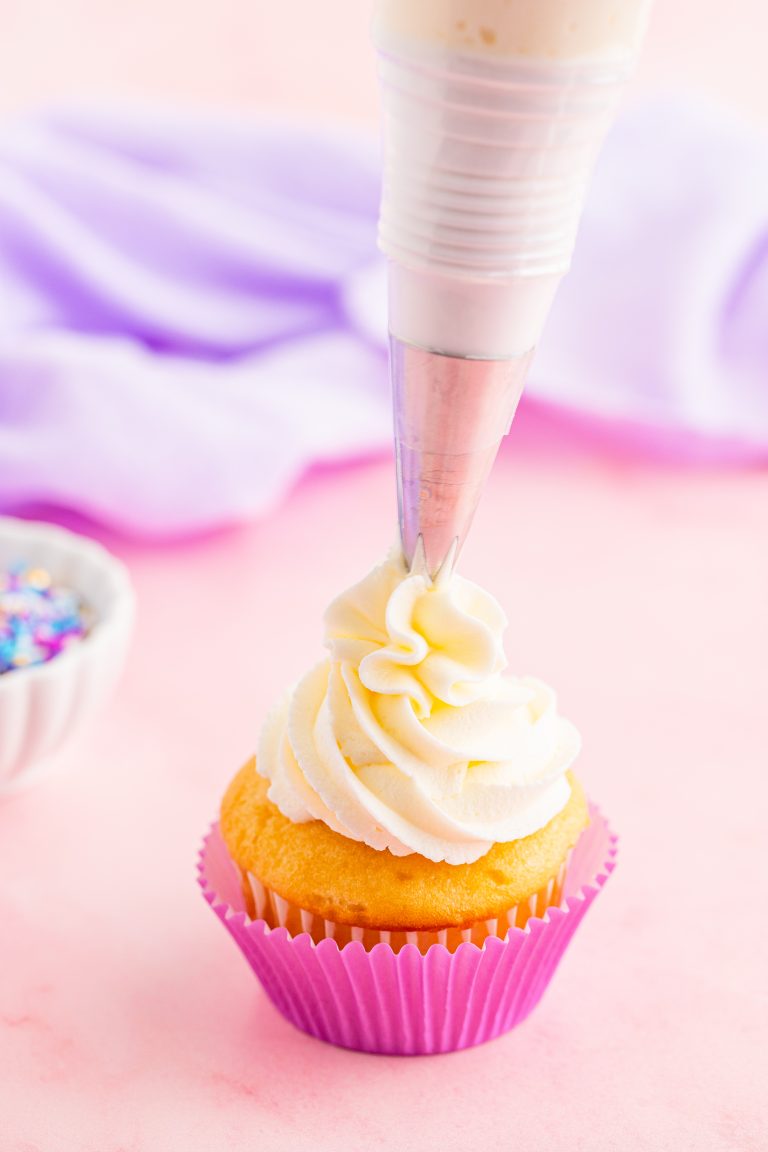 Tips & Tricks
Buttercream icing melts in your mouth when you make it at home.
If you are new to making it at home, here's what you need to know.
If you're not interested in a plain white frosting for your cake, add a couple of drops of food coloring until your desired color is reached. You may need to add a small amount of powdered sugar if the frosting becomes runny from the color.
Make sure the frosting is not too stiff. If it is, it can easily break the cake and cause it crumble.
For a neat look that won't ruin the cake, gently wipe frosting back and forth until frosted.
To achieve a smooth, finished look, smooth the top with a HOT knife. You can hold it under hot water until it is hot to the touch. To keep it warm and free of icing, you can dip it in hot water as you work.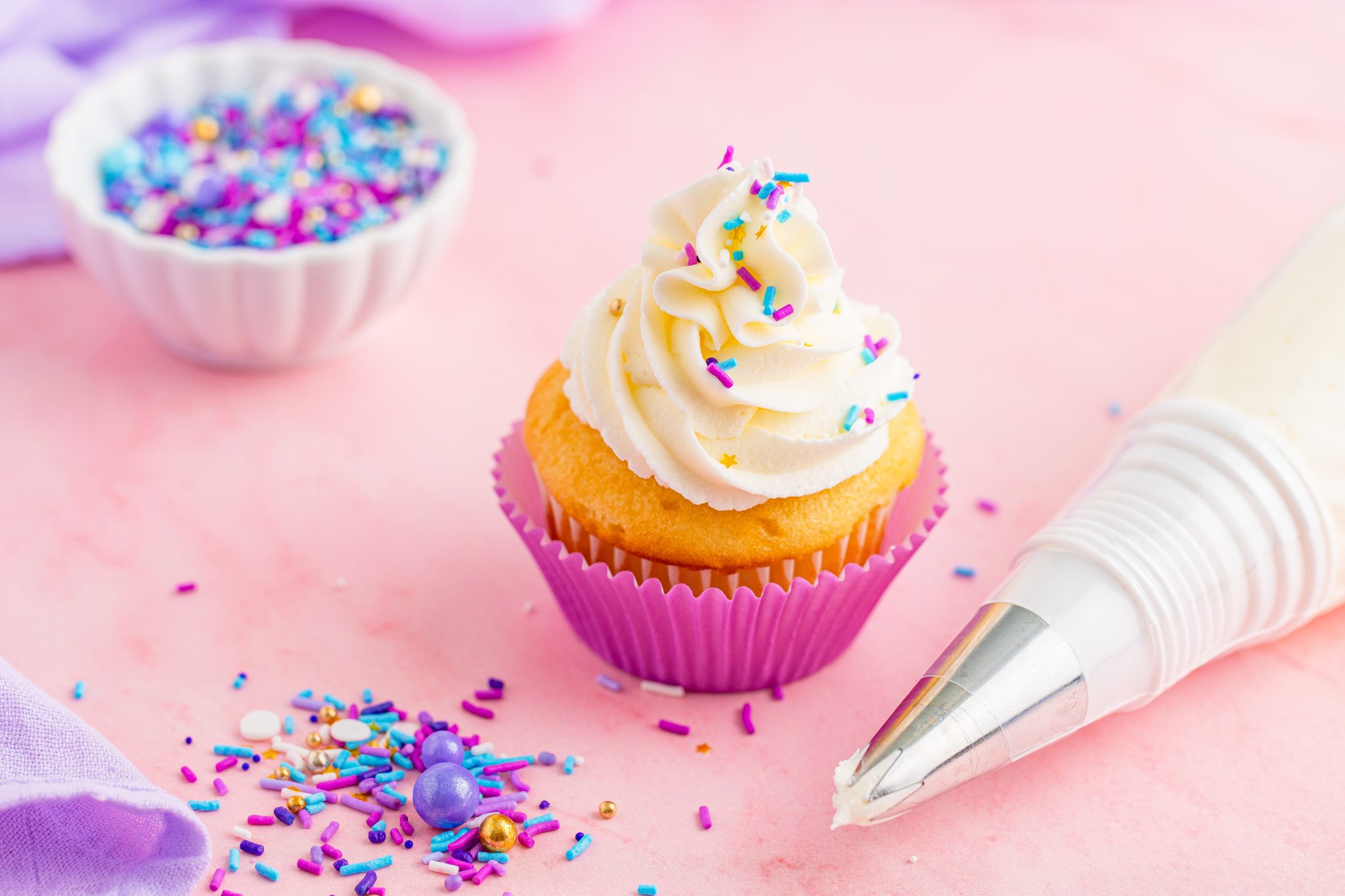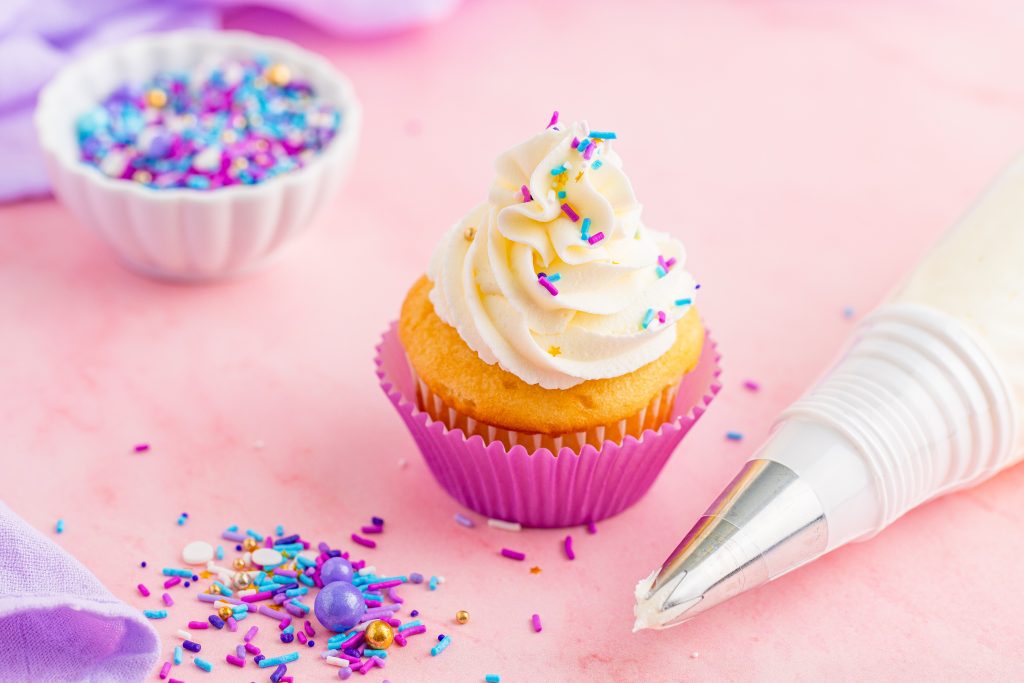 What's The Difference Between Cake Decorating Frosting & Buttercream?
The two recipes are virtually identical.
Literally the only difference is in the shortening used.
The former uses shortening, also known as crisco. Regular or butter flavored.
Buttercream frosting uses actual butter.
I prefer the salted version.
I think a little salt intensifies the sweetness, but unsalted butter works just as well.
That's just personal preference.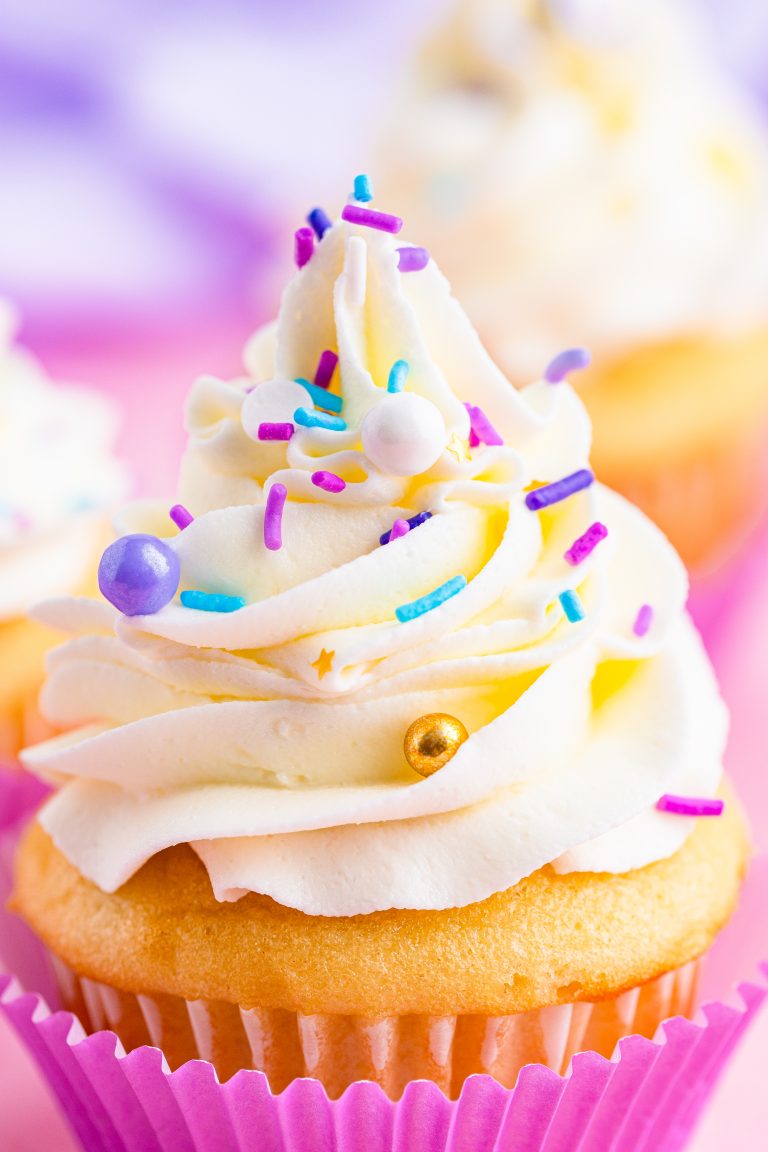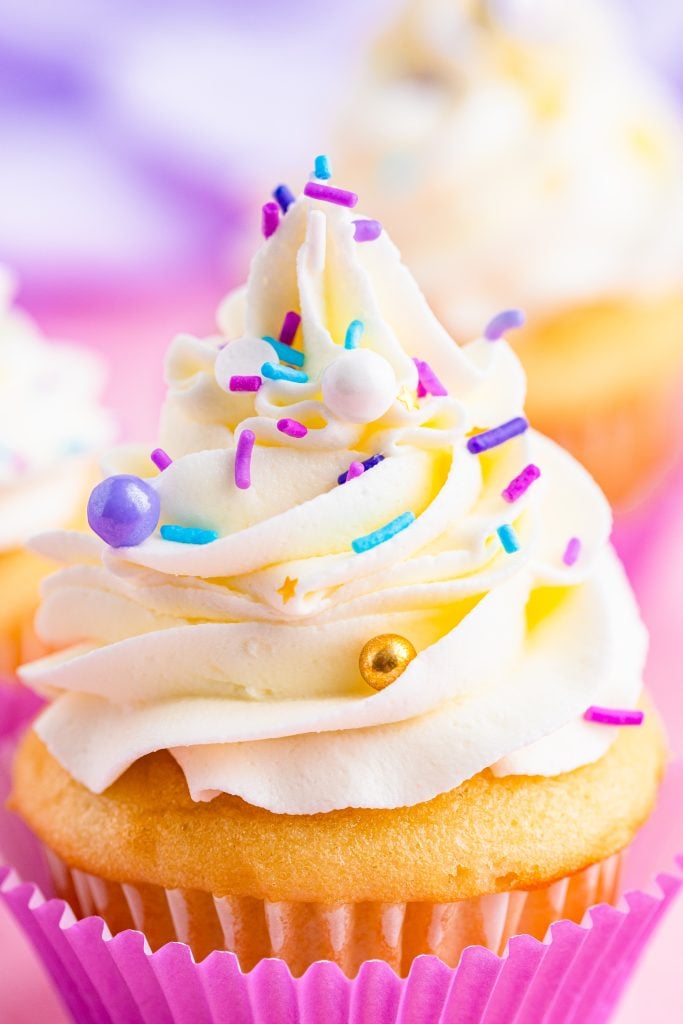 How To Turn Vanilla Buttercream Into Chocolate Frosting
Vanilla buttercream, the base flavor of our family's cake decorating frosting- sometimes you need a different flavor.
More specifically chocolate.
Depending on the cake, and the one intended to eat it, chocolate frosting may be more preferable.
Believe it or not, turning vanilla buttercream into chocolate is super simple.
The secret is a good base recipe, which you have with this recipe, and unsweetened cocoa powder.
Make the cake decorating frosting as instructed, then add in one tablespoon of cocoa powder mixing in completely.
Taste, and continue adding in the cocoa powder one tablespoon at a time, until the frosting tastes chocolate-y enough to you.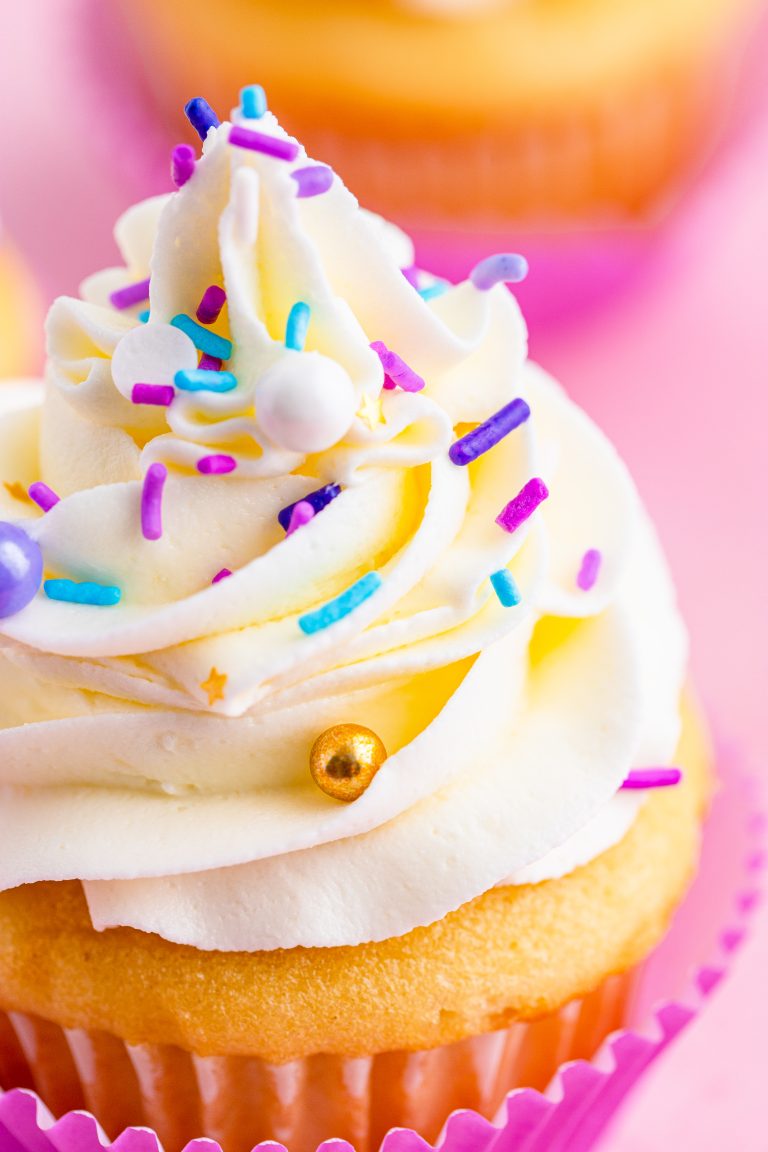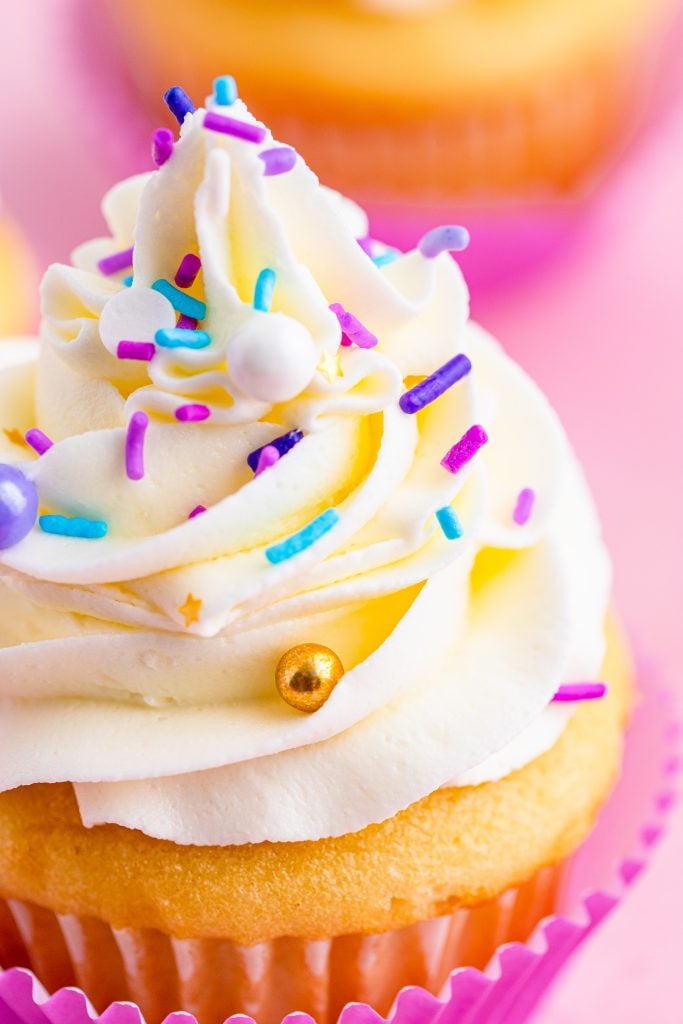 Cakes you can use the icing with
When it comes to cakes, I never frost it with store bought icing.
I always make my own and the family loves it!
If you plan to bake a cake, make sure you use this recipe.
You will never go back to the tubes again!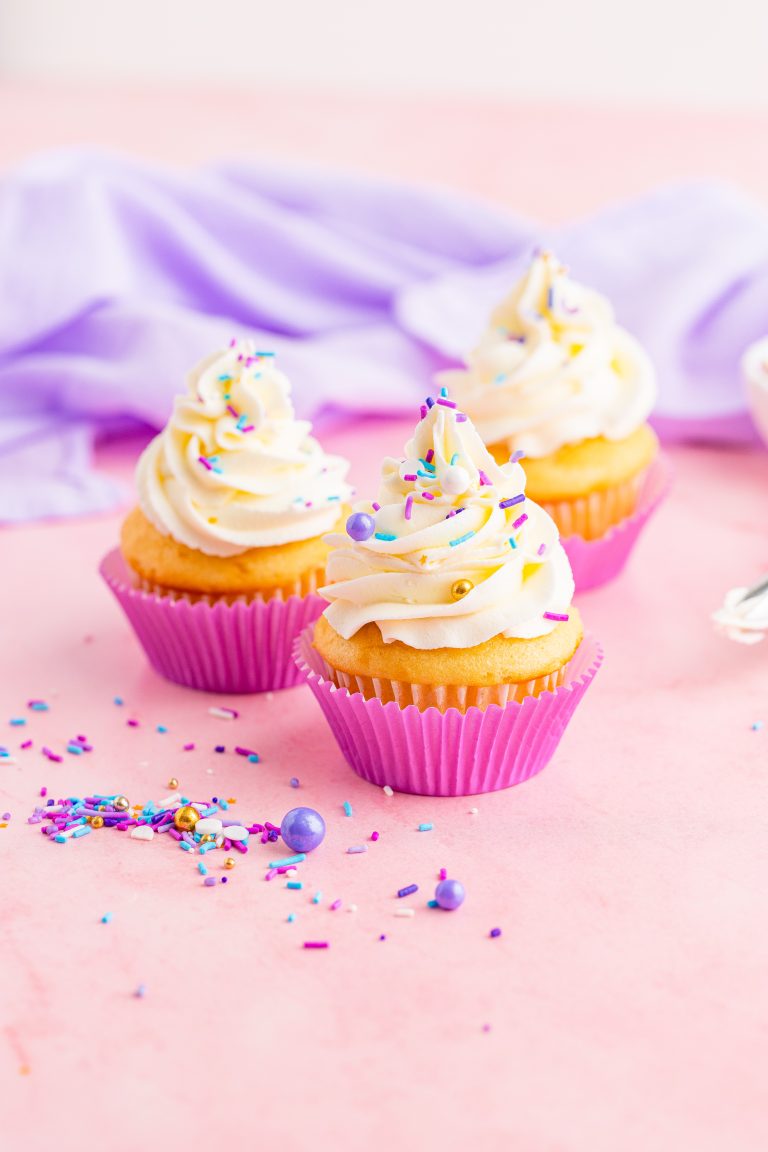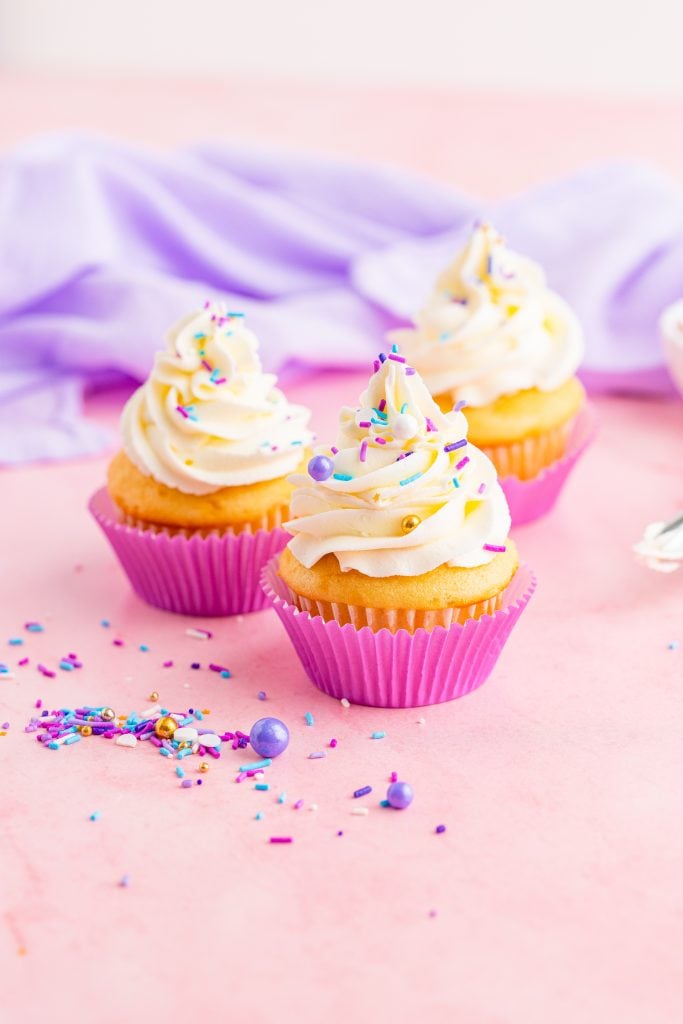 Need some inspiring ideas for using frosting, check out these delicious recipes:
If you've tried this CAKE DECORATING FROSTING, or any other recipe on the site, let me know in the comment section how it turned out, we love hearing from our readers! You can also follow along with me on PINTEREST, FACEBOOK, and INSTAGRAM to see more amazing recipes and whatever else we've got going on!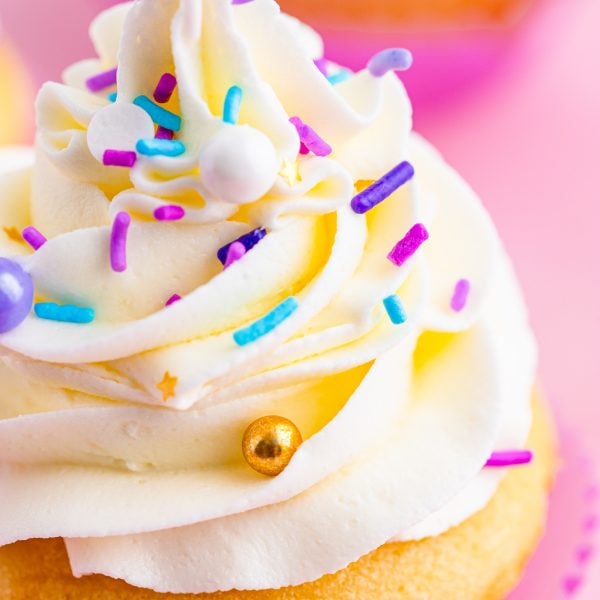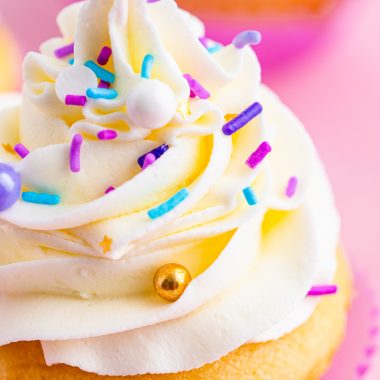 Cake Decorating Frosting
A rich, creamy homemade butter cream frosting that's easy to work with, but holds up when trying to decorate cakes and cupcakes is an essential part of every home baker's recipe repertoire. This is that perfect base recipe.
Print
Pin
Rate
Ingredients
3-4

cups

confectioner's sugar

1/2

cup

of shortening

4-5

tbsp

milk

or half and half for a richer frosting

1

tsp

vanilla extract

1/2

tsp

almond extract

optional
Instructions
In a stand mixer, add all ingredients.

Mix on low speed until evenly combined. Do not whip!

If the frosting is still chunky add milk, 1 tbsp at a time until it's mixed smooth.

Alternately, if the frosting is too runny, add more confectioners sugar until mixed to desired stiffness.

Frost!
Notes
If you're not interested in a plain white frosting for your cake, add a couple of drops of food coloring until your desired color is reached, and then frost.
If the food coloring makes the frosting too runny, like when you have to add a lot (examples being for true red or true black)- add a little powdered sugar just until it firms back up.
If chocolate frosting is more to your taste then simply add cocoa powder, 1 tbsp at a time, until it tastes chocolate-y enough for you.
Nutrition
Calories:
2360
kcal
|
Carbohydrates:
363
g
|
Protein:
2
g
|
Fat:
104
g
|
Saturated Fat:
27
g
|
Trans Fat:
13
g
|
Cholesterol:
6
mg
|
Sodium:
38
mg
|
Potassium:
95
mg
|
Sugar:
356
g
|
Vitamin A:
97
IU
|
Calcium:
73
mg
|
Iron:
1
mg