It's that time of year again for our older kids. We're over half way through the school year, and the scheduling sheets are coming home for parental approval for their course load next year.We usually let the kids pick their own electives, making sure to talk to them abut why they're interested in that, etc. It's almost always a well-thought out decision, and thankfully not an 'I heard it was an easy A'. Other than them actively considering their options, we do have two other requirements. One, that they take a foreign language in high school, whichever most appeals to them, and stick with it until they graduate. It's an invaluable life-skill, and a great way to expose them to a different culture. Luckily, this rule's never been a sticking point, and we've all learned a lot about Germany in just a few years. Turns out two of them have a knack for it.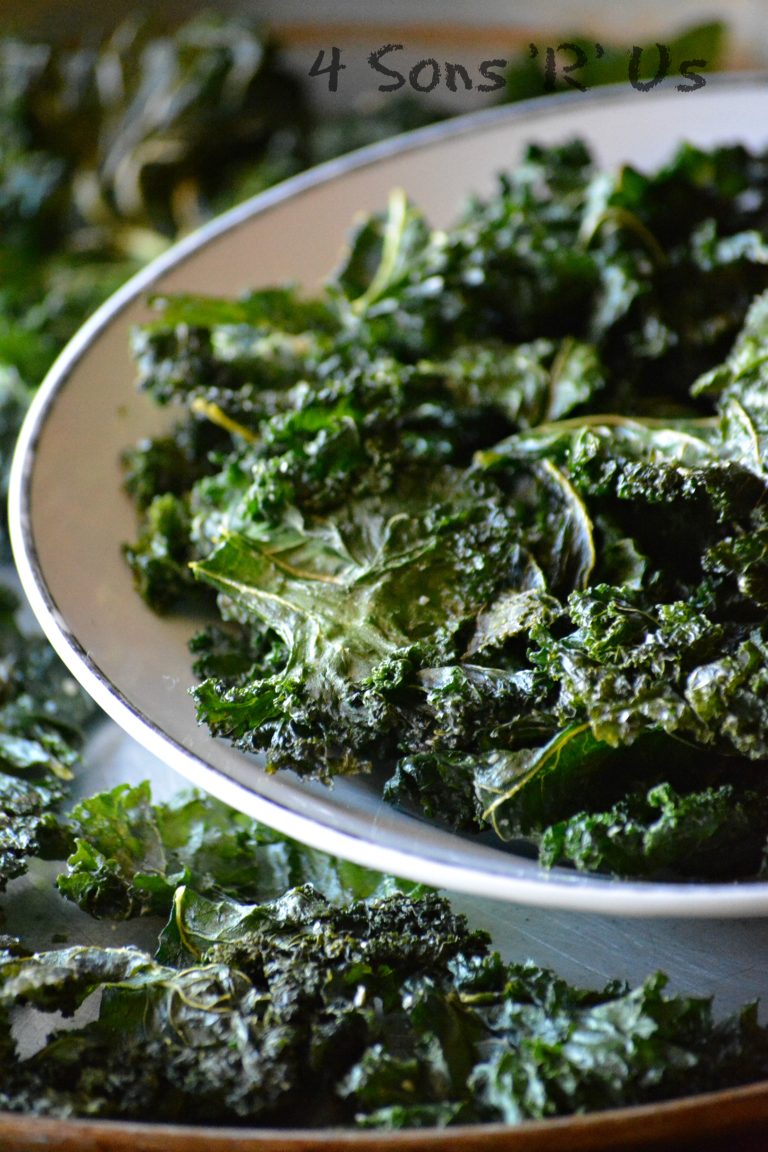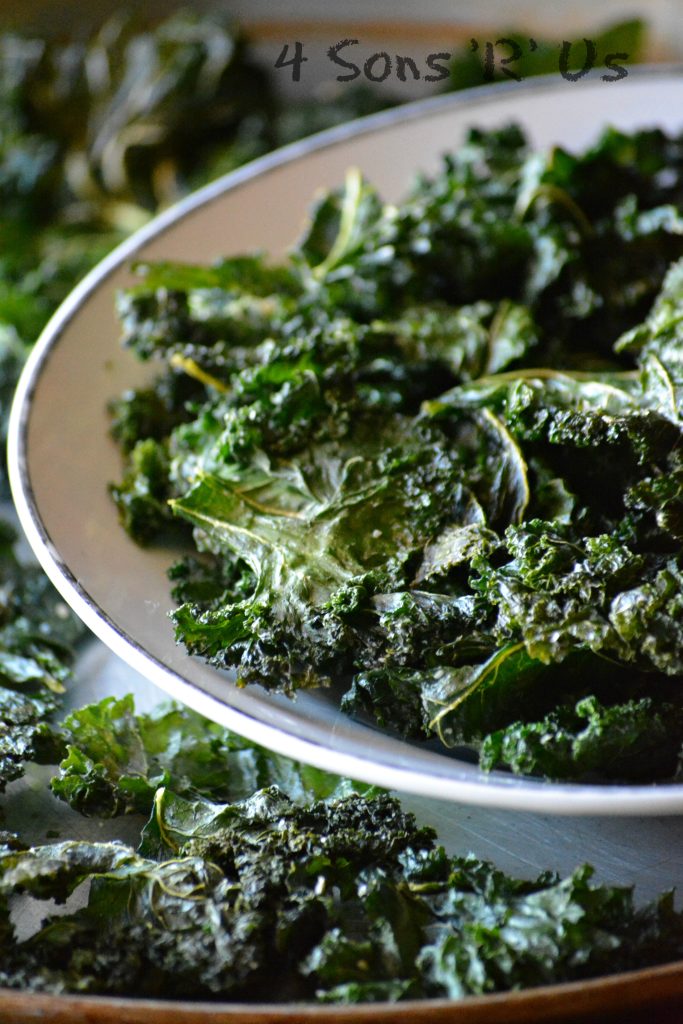 We also make sure that they take Home Ec, at least once. I can't tell you how shocked they all still are whenever they see Dad whip out my sewing machine, or a needle and thread, to fabricate something for one of his many projects. They're millennials, and sewing is not 'woman's work' alone. It's a life-skill everyone should know. And, even though we've had them actively involved in our kitchen from a young age, in school they learn some of the less fun, but necessary basic concepts and technical terms. Who'd have thought this class would be more of an issue than learning a whole different language. Luckily, once the school year starts, they've always enjoyed it, and they would get so excited when they got home, practically begging to recreate a recipe from school. I was used to cookies, tacos, applesauce (you know, the basics) so when Son # 3 came home in elementary school telling me about kale chips, I was skeptical. He insisted they were awesome. I dismissed the idea of a healthy, 'green' chip, completely forgetting about it until two years later when he came home from his 6th grade home ec class talking about them again. So, I figured 'why not?' and bought a few bunches of kale, and he went to work.
And BAM! Just like that this skeptic was a converted believer. Those little green chips were in fact, perfectly crispy. And they tasted pretty good, although a bit bland that first go around, and surprisingly my potato chip craving itch was scratched and sated. Since then, we've experimented a bit with different seasoning blends, just like we would with a regular potato chip.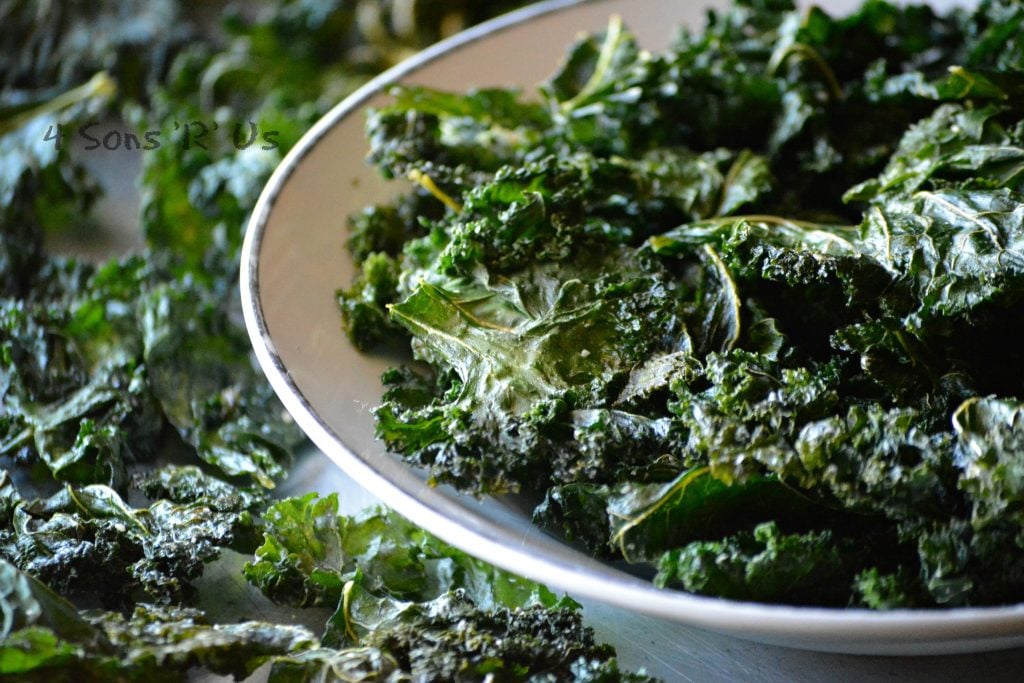 Black Pepper & Parmesan has withstood the test of time, and continues to stand out against all the other versions we've tried. Perfectly crisp, healthy green chips melt right on the tip of your tongue, delivering a mouth-watering combination of freshly crushed black pepper, and your favorite grated Parmesan. And unlike with the traditional bag of chips, there's no need to try to quiet that crackle of foil that's like a gong, alerting the whole household that someone's got chips, so everyone wants some chips. These are indulgent, but also guilt free. They seem to be everywhere now, having unseated the classic chip from it's snack-able throne. It's trendy; it's green, it's good for you, it's a superfood and now it's transformed into something fun, that kids and adults both want to eat.
Kale chips for all, and guilt for none because of course, you can absolutely have more than one.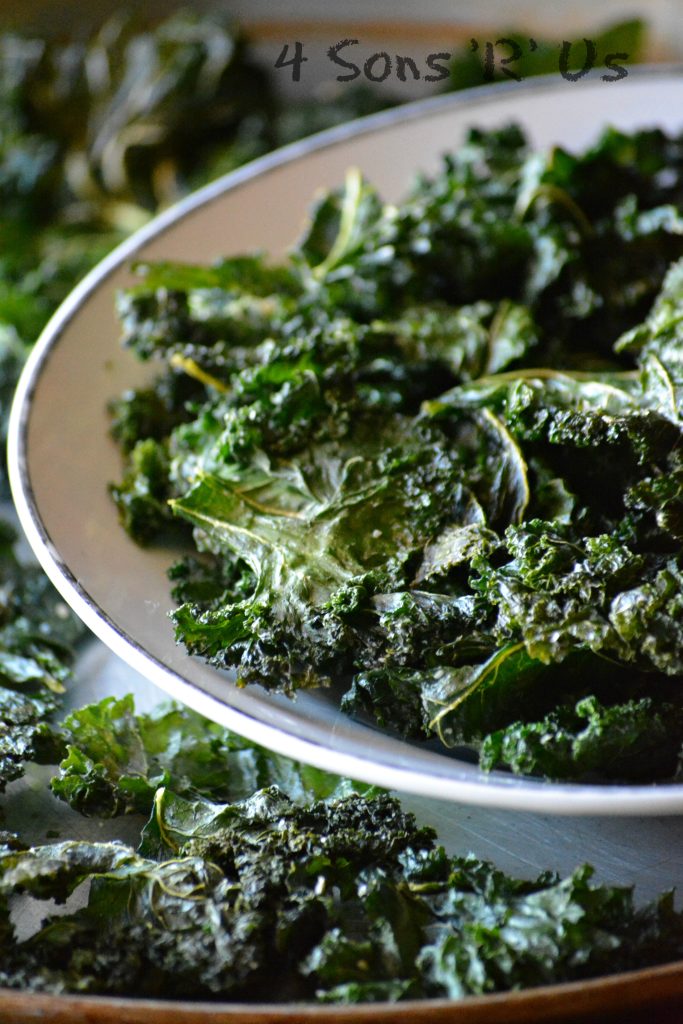 Black Pepper & Parmesan Kale Chips
2016-02-18 19:46:04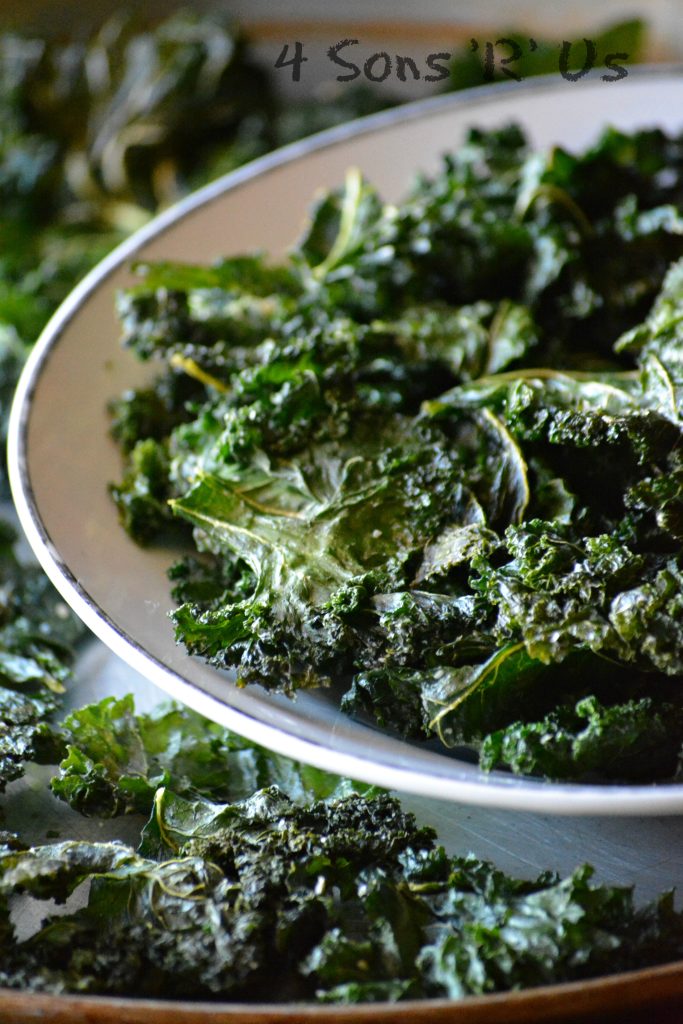 A healthy, crispy snack chip, that tastes as good as it is good for you.
Ingredients
2-3 bunches of curly leaf kale
3-4 tbsp extra virgin olive oil, divided
6-8 tbsp finely grated Parmesan, divided
2 tsp freshly ground black pepper, divided
sea salt, to taste
Instructions
Heat the oven to 275 degrees with the racks in upper and lower thirds.
Line two large, rimmed sheet pans with parchment or nonstick foil.
Cut out and discard the large stems and center ribs from the kale leaves. Wash leaves and dry well.
Transfer half of the kale to a large bowl. Toss with half of the oil, rubbing it into the leaves to make sure they are well coated, then toss with half of Parmesan, pepper, and salt, to taste. Once the first half is in the oven, repeat with the other half of the kale.
Working in batches, spread the kale leaves out in a single layer onto sheet pans lined with silicone baking mats or parchment paper and bake, switching positions of sheets halfway through, until crisp, or about 25 minutes. Let the chips cool before removing from the pan. Reuse the paper or baking mats for successive batches. Discard when all the chips have cooked and cooled.
Notes
I do not recommend the kale in bulk bags as the leaves are typically much smaller than the ones in the bunches.
Adapted from Gourmet
4 Sons 'R' Us https://4sonrus.com/