Salmon and broccoli are both super foods that energize the mind and body and provide them with key nutrients and minerals, essential for your health, which is one of the reasons we love pairing the two together. This Baked Teriyaki Salmon with A Sriracha Cream Drizzle does exactly that- combining good for you, oven-baked salmon fillets with a simple, homemade teriyaki marinade.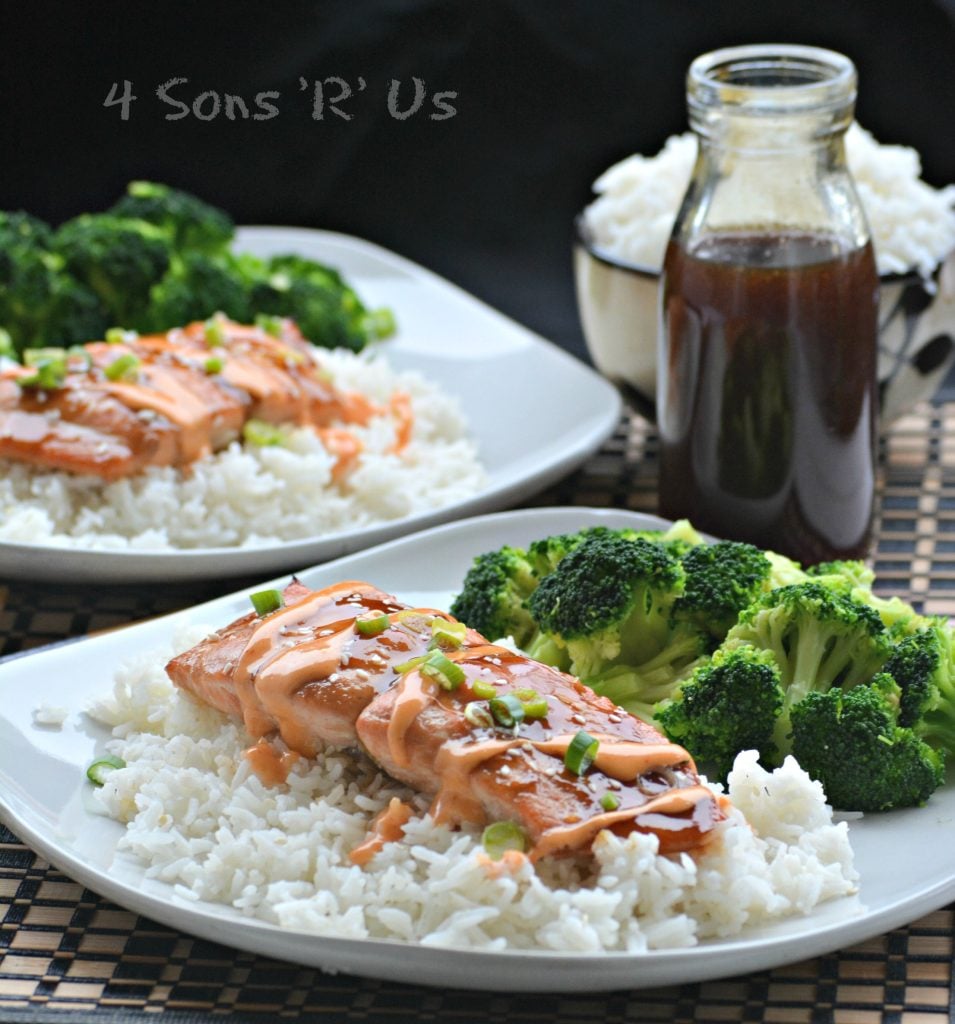 This makes it perfect for anyone interested in controlling the ingredients going into their sauces, like lowering the sodium or using less sugar. A hint of spice from the sriracha cream drizzle offers a bright burst of bold flavor that pairs perfectly with the teriyaki sauce. Serve this classic fish over a bed of white rice with a generous side of steamed broccoli for a filling meal that's low on calories but loaded with bold flavor and essential mind and body benefits.
When I'm grocery shopping I often find myself wondering how my family survived before we began shopping in bulk, or at Sam's Club for that matter. With four growing boys, three of whom are teenage bottomless pits and all very active with busy calendars of their own, the amount of time and money shopping there saves me are priceless. Instead of running myself ragged driving all over the county to check everything off my list, Sam's Club offers me convenient and affordable one-stop shopping. This is important when you're 'job' titles include- Wife, Wrangler of Boys, Chef, Taxi Driver, Life Planner, and Blogger.
Just a few weeks ago, for example, I only had an hour between dropping one son off at practice, and picking another one up from his orthodontist visit, and with errands of my own to squeeze in between I knew just where I needed to go- Sam's Club! I was able to drop off a prescription, pick up a box of contacts, and finish my grocery shopping with time to spare, which is how I found myself looking through a recent edition of Healthy Living Made Simple magazine.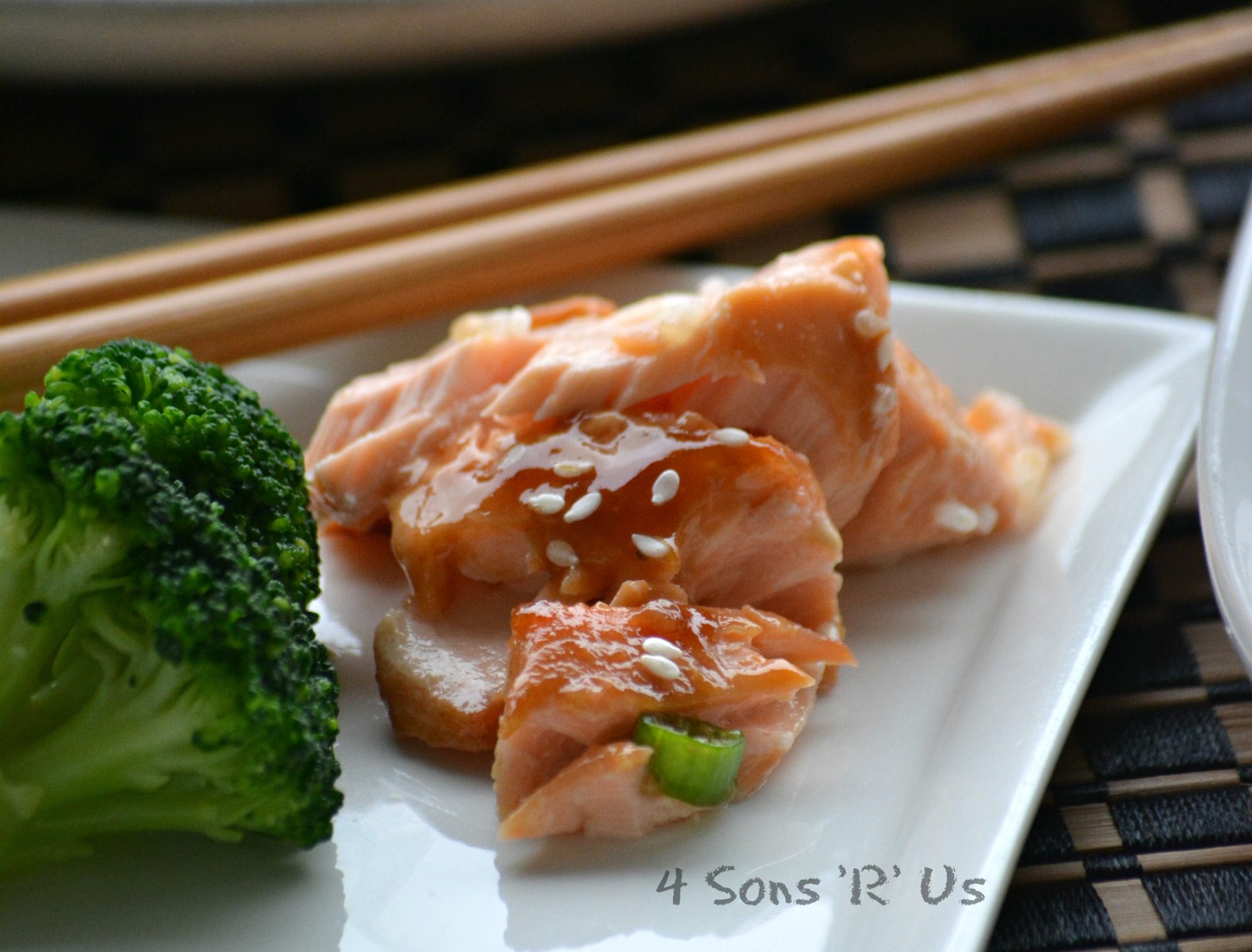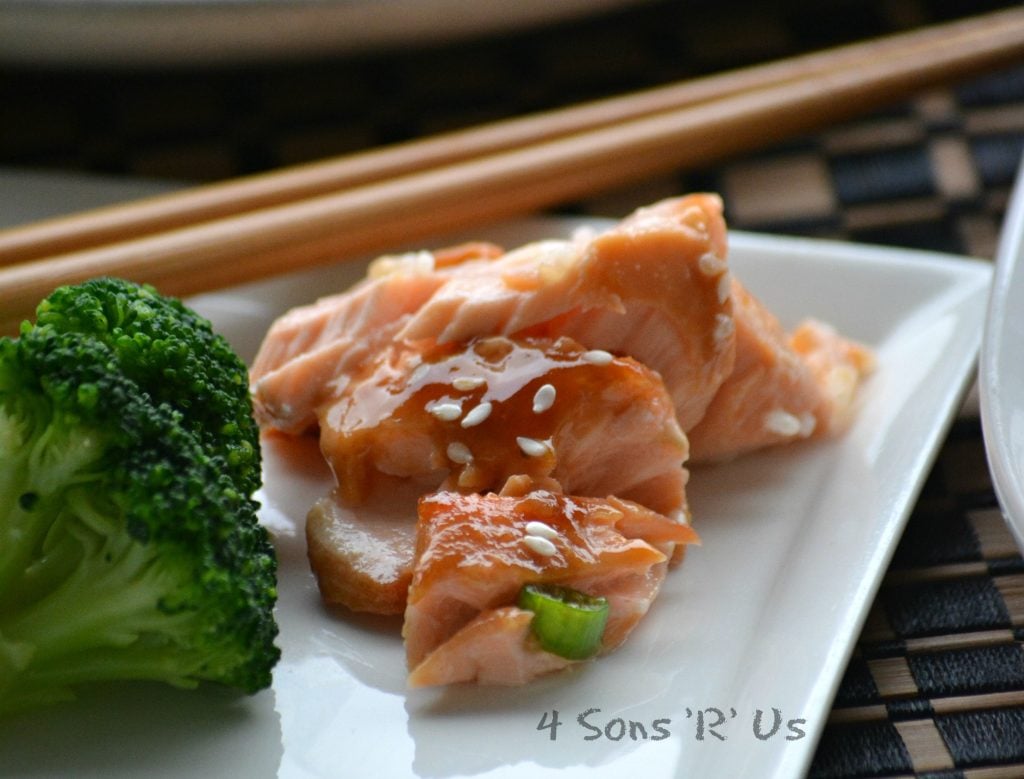 I hadn't exactly forgotten that the Lenten season was almost here, but I had been putting off meal planning for it (something I'm usually a stickler for), mostly because I was tired of the same old recipes from years past. To keep the grocery budget down, and keeping in line with tradition, we'd usually just go meatless. But I love meat, and I guess I was in denial about just how much I'd miss it in the coming weeks.
Luckily, I'd seen that copy of Sam's Clubs' magazine which reminded me just how good salmon is for you and that I could buy it in bulk at Sam's. Not only would I have my meat and eat it too but I could serve it more than once this Easter- without breaking the bank. Naturally, I grabbed my cart and high-tailed it over to the meat department!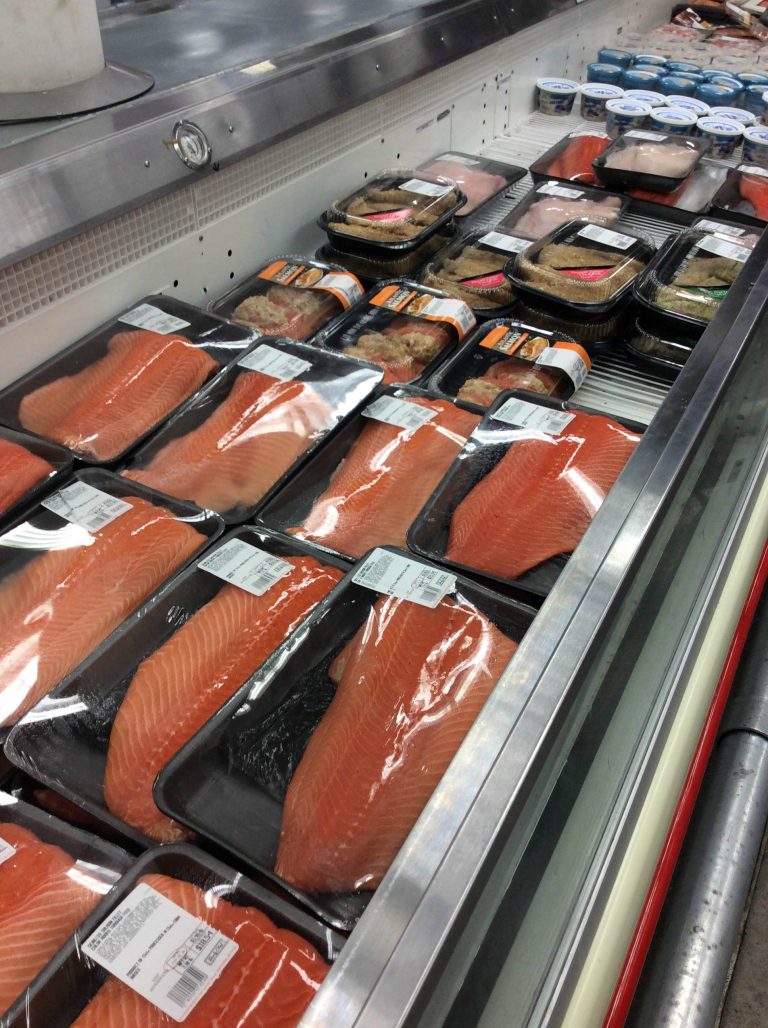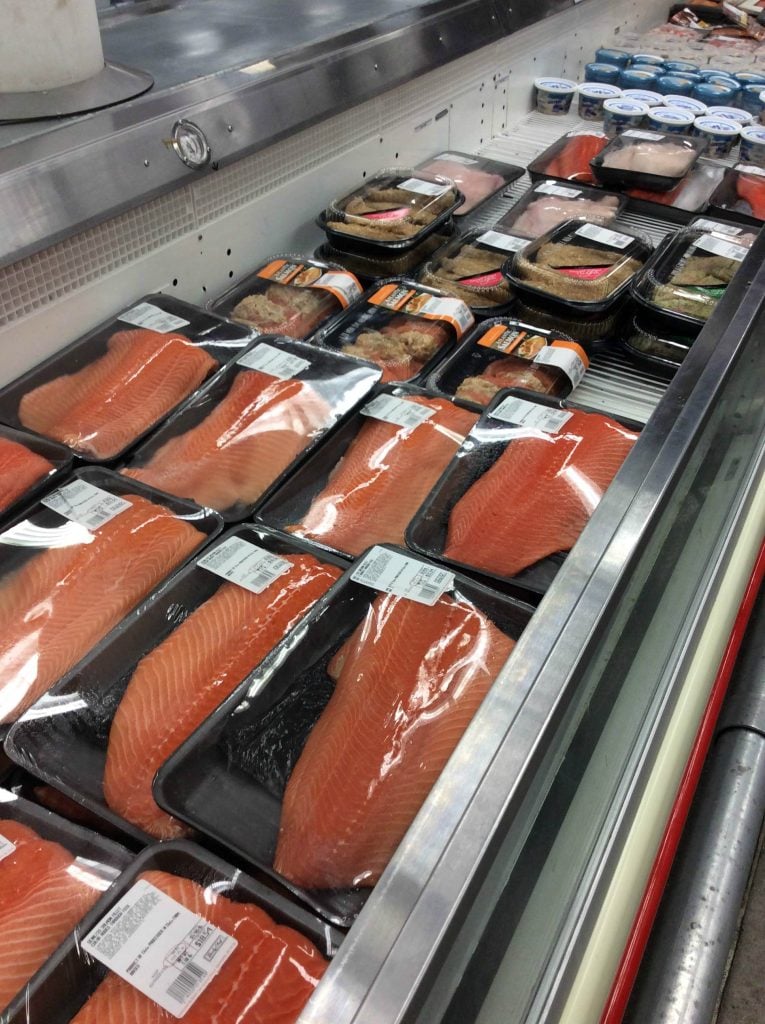 So much seafood and at such great prices! It's easy to buy and then break down or cut down and then re-package into portions for several different meals.
Oh, Happy Day! This multi-tasking Mama was back in the game.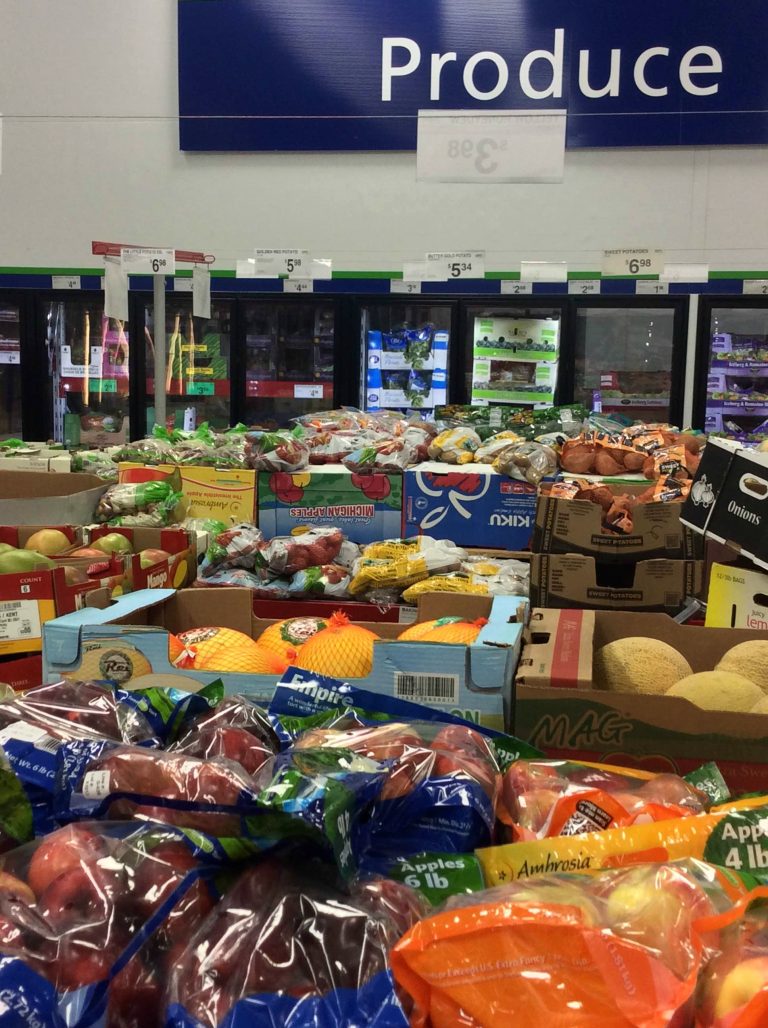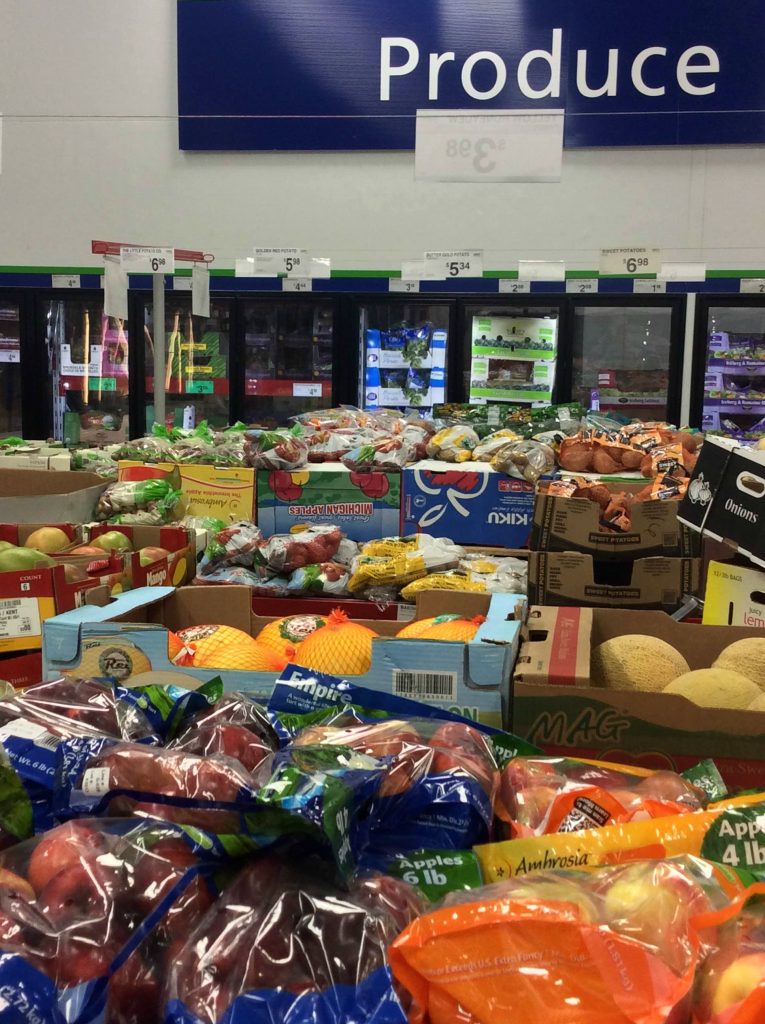 Obviously, my next step was to swing by the produce department. I love the bright colors and the great variety of fresh ingredients. Everything is neatly laid out and organized so even when I'm grabbing ingredients on borrowed time, everything's easy to find. The meat's fresh and the veggies are always crisp so I don't have to waste time rummaging around.
Salmon, check. Fresh Broccoli, check. Enough for multiple meals that won't garner any complaints from the kids, double check! The only thing left was to grab my prescription, scoop the son up from his braces check-up, and then head on home to stock my fridge and freezer before finally sketching out a meal plan that I was actually excited about creating, making, and sharing with my guys.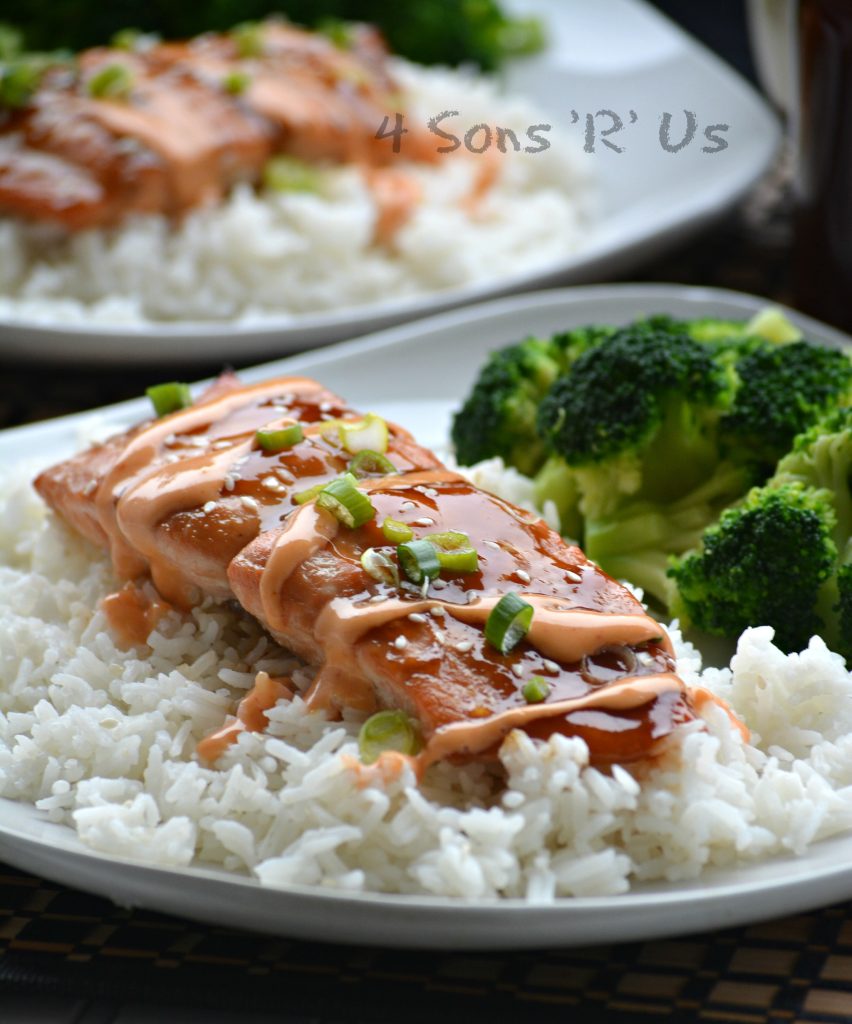 This sweet Asian-inspired teriyaki-glazed salmon is paired with just a bit of rich sriracha cream sauce, for a perfect marriage of heat & sweet. This dish is easy to whip up on even the busiest of days and it takes all the guess work out of getting a hearty, healthy meal on your family's supper table. It's gourmet taste on a shoe-string budget when served over a warm bed of white rice with a side of fresh-steamed broccoli.
And, because I know they'll be asking, "Yes, boys. You can have seconds."
Baked Teriyaki Salmon with A Sriracha Cream Drizzle is big on flavor yet small on time. It's rich in nutrients and vitamins their growing bodies and my older one need, yet low on fat and not-so-good calories. This dish has got it all, including the part where I feel just as good about serving it as everybody else does eating it.
Other Tasty Ways To Dress Your Salmon: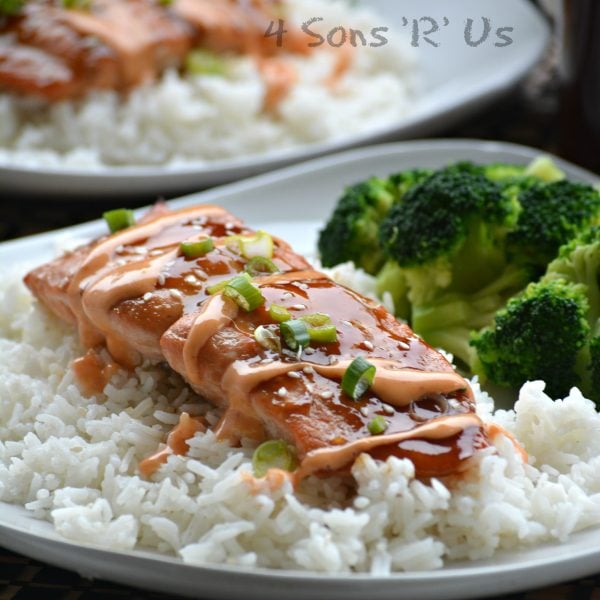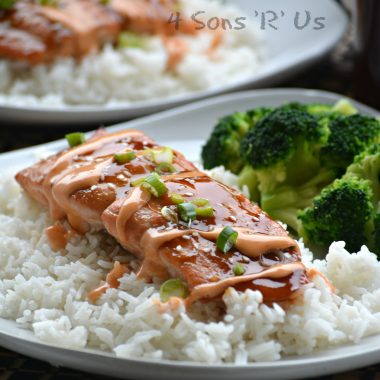 Baked Teriyaki Salmon with A Sriracha Cream Drizzle
An easy salmon dish with homemade teriyaki sauce and a Sriracha cream sauce that will knock your socks off!
Print
Pin
Rate
Ingredients
For The Teriyaki Marinade
1

tbsp

cornstarch

1/4

cup

soy sauce

1/4

cup

packed brown sugar

1/2

tsp

ground ginger

1/4

tsp

garlic powder

2

tbsp

honey

4

(5 osalmon fillets

sesame seeds

optional

sliced green onions

optional
Instructions
In a small bowl, stir together the mayo, sriracha, and condensed milk until evenly combined and the mixture is smooth. Refrigerate until needed.

In a separate small bowl, whisk together cornstarch and 1/4 cup water. Set the slurry aside until you're ready to use.

In a small saucepan over medium heat, combine the soy sauce, sugar, ginger, garlic, honey and 1 cup of water, whisking together until combined and bring the mixture to a simmer. Whiak in the slurry, stirring until the sauce is thickened enough to coat the back of a spoon. Set the teriyaki sauce aside and allow it to cool completely.

Place the fish fillets in a gallon size Ziploc bag or in a large storage container and pour the cooled marinade over-top. Seal them, place them in the refrigerator, and allow them to marinade for an hour or up to overnight.

Prepare a baking dish by lightly coating it with nonstick cooking spray.

Place the prepared salmon fillets, along with the marinade, into the prepared baking dish and bake at 400 degrees, or until the fish flakes easily with a fork, about 20 minutes.

Serve the cooked salmon immediately. If desired, top with sesame seeds, sliced green onions, and the Sriracha cream sauce.
Nutrition
Calories:
318
kcal
|
Carbohydrates:
29
g
|
Protein:
3
g
|
Fat:
22
g
|
Saturated Fat:
4
g
|
Cholesterol:
15
mg
|
Sodium:
1174
mg
|
Potassium:
86
mg
|
Fiber:
1
g
|
Sugar:
27
g
|
Vitamin A:
40
IU
|
Vitamin C:
4.9
mg
|
Calcium:
36
mg
|
Iron:
0.5
mg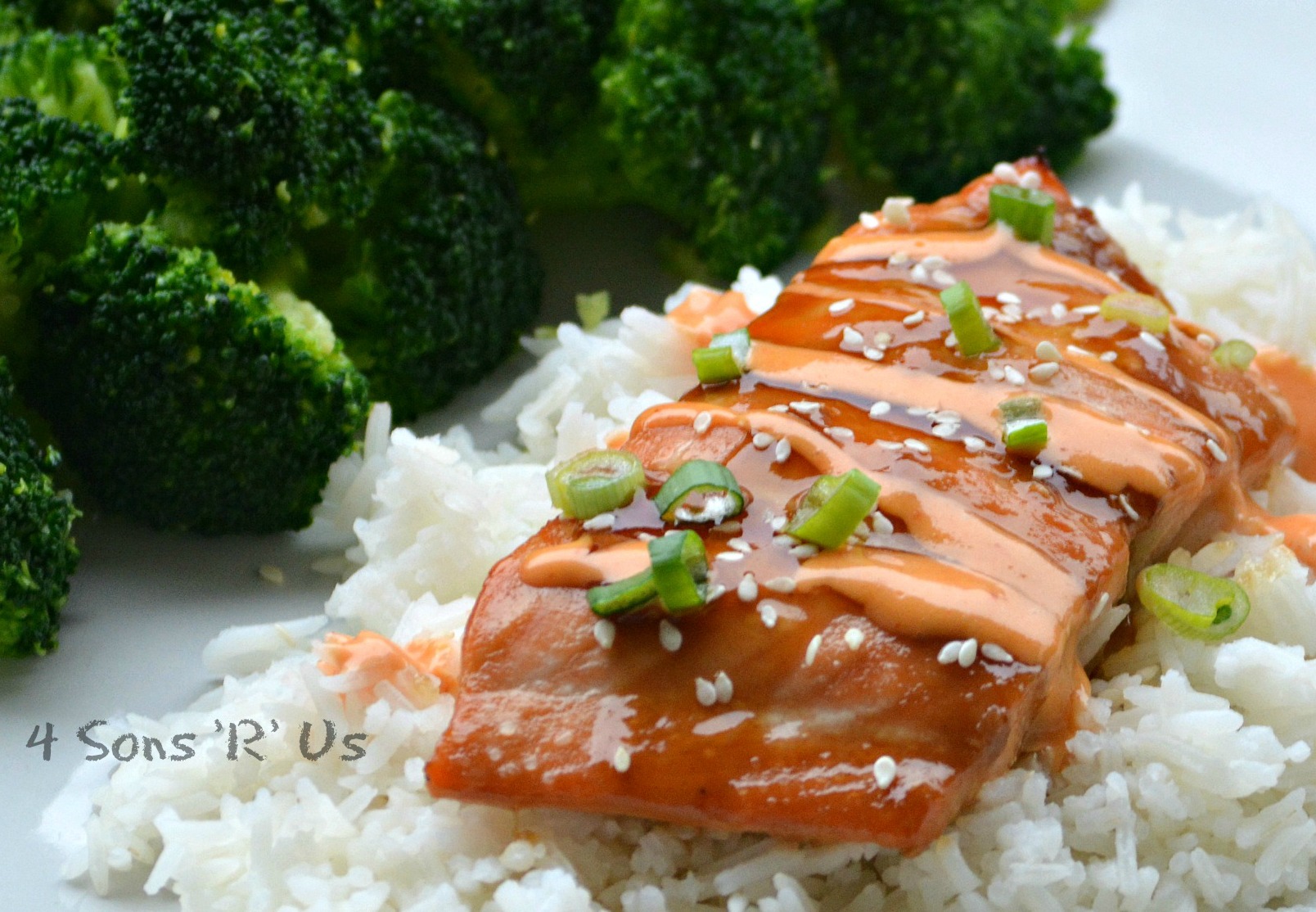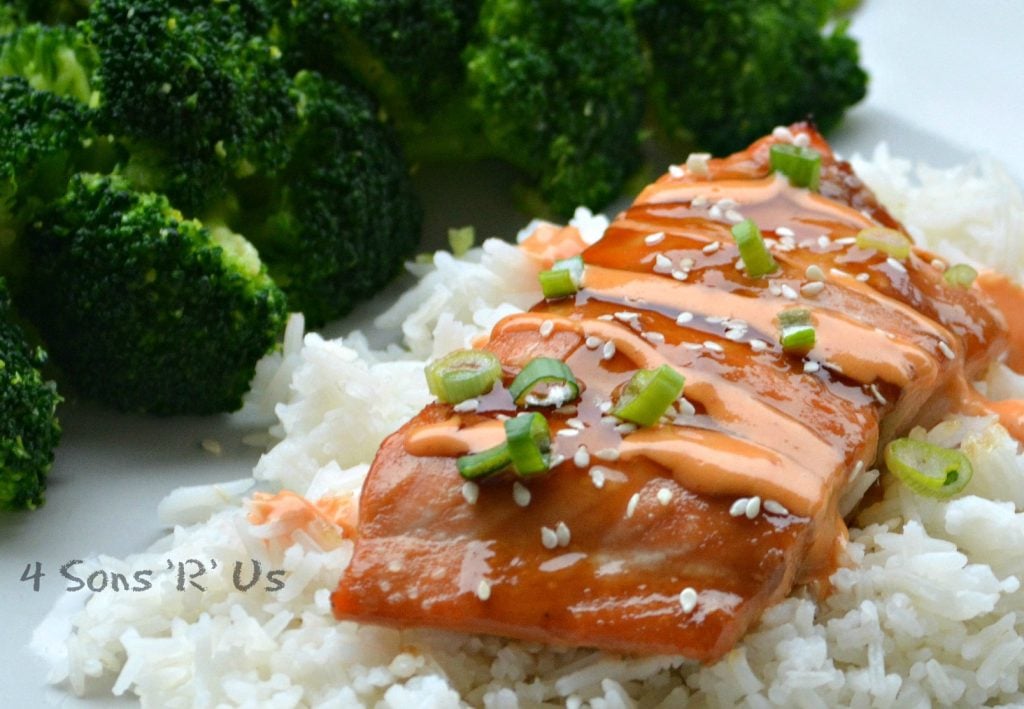 Let Sam's Club take the guess work out of meal time for you. Check out Healthy Living Made Simple for ways to save on the grocery bill, as well as healthy recipe ideas to keep the bank and the belly full with one stop shopping and recipes for busy parents and families.