How many times have to been out to eat perusing the menu and wondering what the soup of the day was? While I may wonder, I often don't even bother to ask. Other times, I'll decide to go a bit rogue and inquire. I'm usually disappointed, not because of the quality of the joint or what they're offering, but because we cook so often I find I'm not willing to pay money for something I regularly make myself. However, there was one day where this little voice just kept whispering in my ear that I must ask after the days' special. I am so glad I did, because it may never have occurred to me to makeover one of my favorite soup's from my childhood with one of my favorite adult flavor combinations. And that is how I stumbled upon this soup. Now I'm as likely to make a pot of my favorite potato soup on a cold day as I am sto stir in some Swiss cheese and sautéed mushrooms.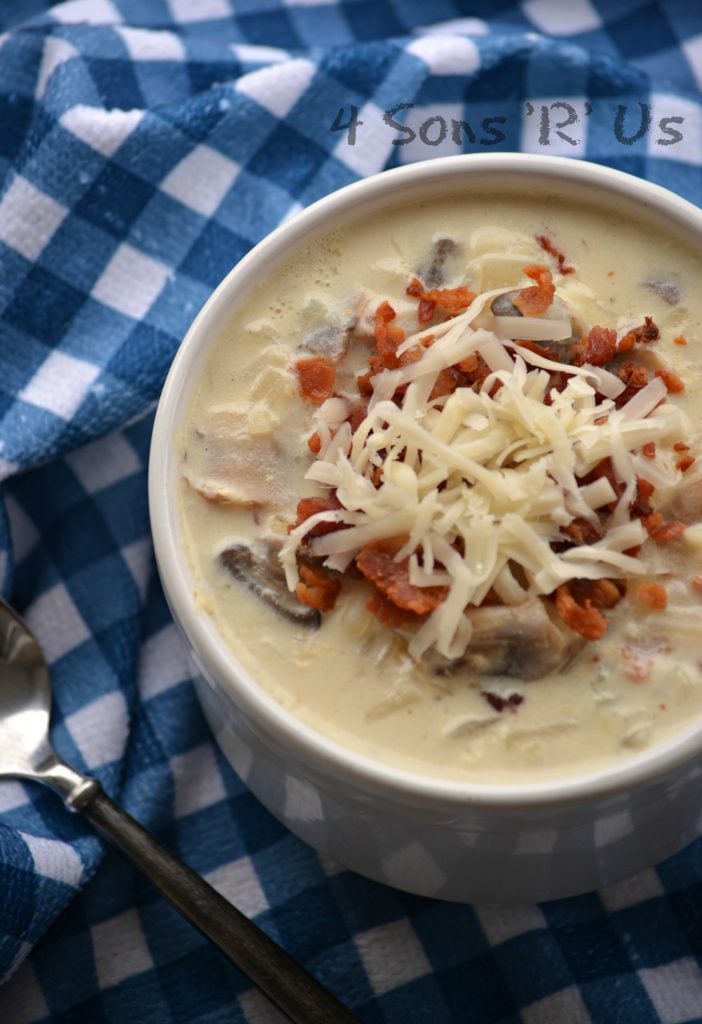 At it's heart this recipe embraces our favorite cold weather comfort food. A piping hot base of creamy potato soup, but with an added dimension from the addition of baby bella mushrooms, rich Swiss cheese, and a blend of seasonings. This new version is slow cooked to perfection so you can go about your day, and have dinner ready in the evening while barely lifting a finger. And to make it even easier, because we love a good short cut, we've used frozen hashbrowns in lou of the more traditional shredding and chopping of the potatoes. Ladle yourself a bowl full at supper time, top it with crisp, crumbled bacon, an extra sprinkle of shredded Swiss, and serve somebody you love a bowl full of thick and creamy comfort.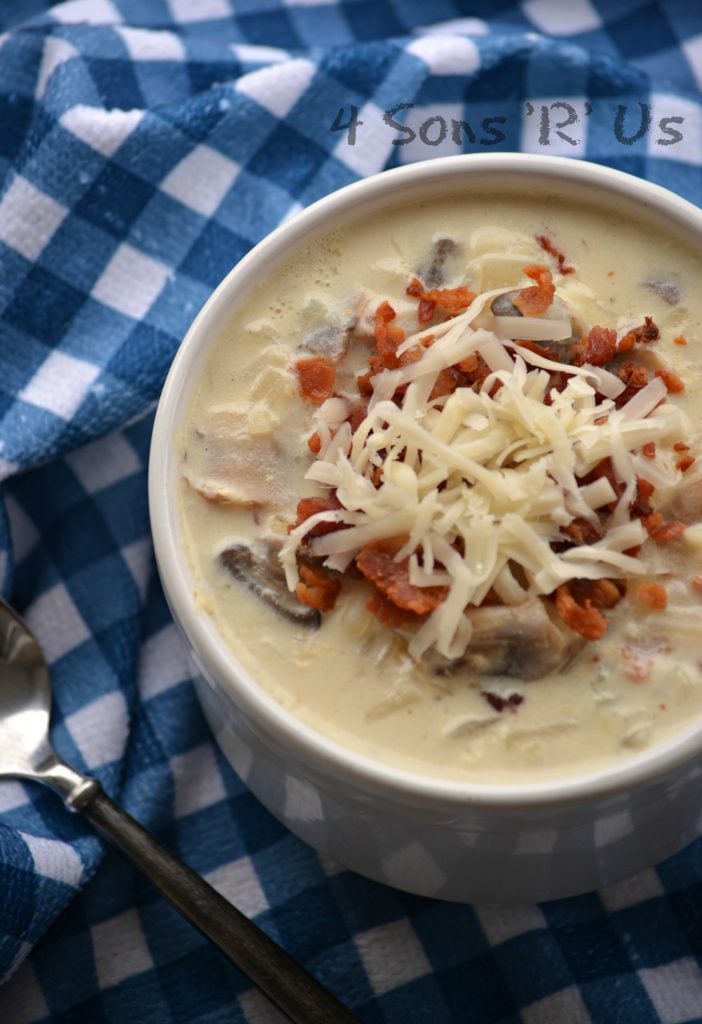 Mushroom & Swiss Loaded Potato Soup
2016-03-09 21:22:32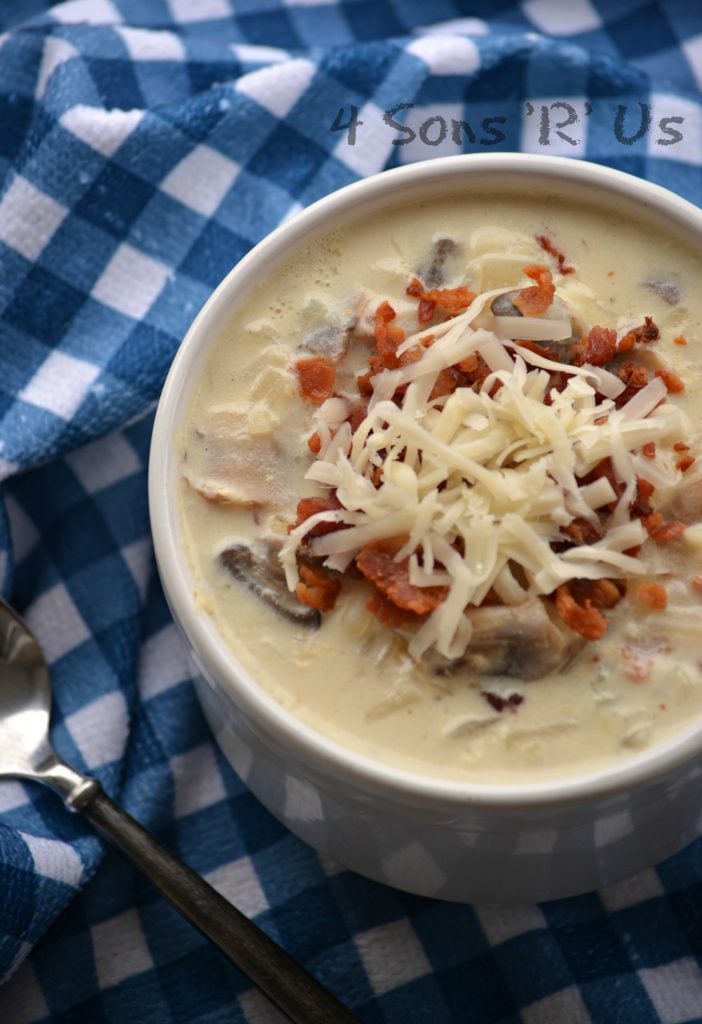 A thick and creamy potato soup cooked in the crockpot that's loaded with sautéed mushrooms and melted Swiss cheese, and served hot with crispy bacon crumbled on top.
Ingredients
32 oz. bag frozen, diced hash browns
32 oz. chicken broth
1 can cream of mushroom soup
16 oz. baby bella mushrooms, washed and chopped
1 small onion, chopped
8 oz. Swiss cheese, shredded and divided
1 tsp garlic powder
1/8 tsp cayenne pepper
1/8 tsp nutmeg
8 oz. pkg cream cheese
1 lb. bacon, fried until crispy and chopped
salt and pepper, to taste
Instructions
In the ceramic bowl of a large crockpot, add the frozen hash browns, broth, cream soup (undiluted), mushrooms, onion, half of the Swiss cheese, garlic powder, cayenne, and nutmeg.
Cover and cook on low for 6 to 8 hours, 4 hors on high, or until the soup is hot and the potatoes have been cooked tender.
30 minutes before serving add in the block of cream cheese, and stir until the cheese has melted and is evenly incorporated into the soup. Salt & pepper the soup, to taste.
Ladle the hot soup into bowls and top each serving with bacon and shredded Swiss cheese.
Adapted from Chin Deep
4 Sons 'R' Us https://4sonrus.com/