Tomato soup & grilled cheese are a classic pairing, and a go-to childhood favorite for so many of us. Bring it up to date with these Tomato Soup Dipped Grilled Cheese Sandwiches. Less mess, no leftovers, and ALL the flavor!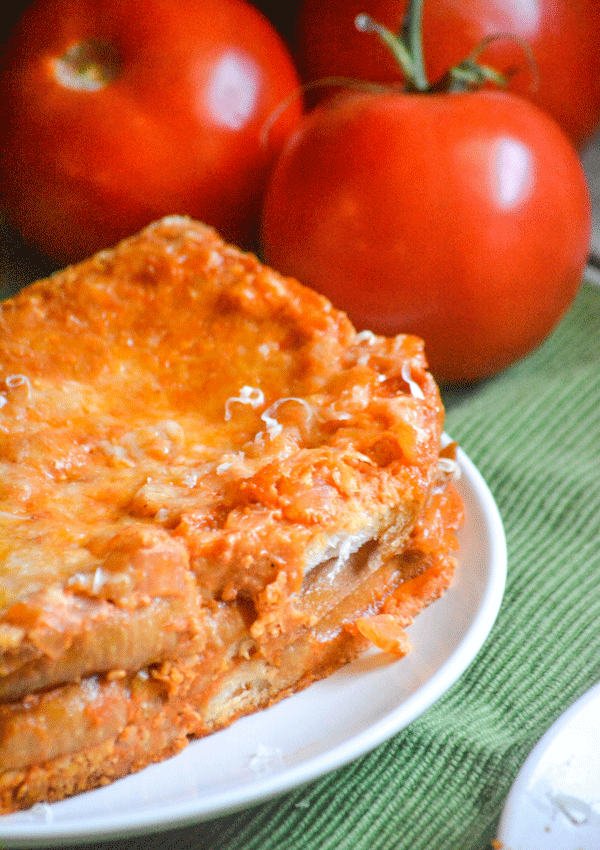 I literally cannot tell you how many times I ate a combination of grilled cheese & tomato soup growing up. I never minded, but I do remember wondering why my parents were so happy to fix it for me whenever I asked for it.
Lunch or dinner, they never minded. Neither did I.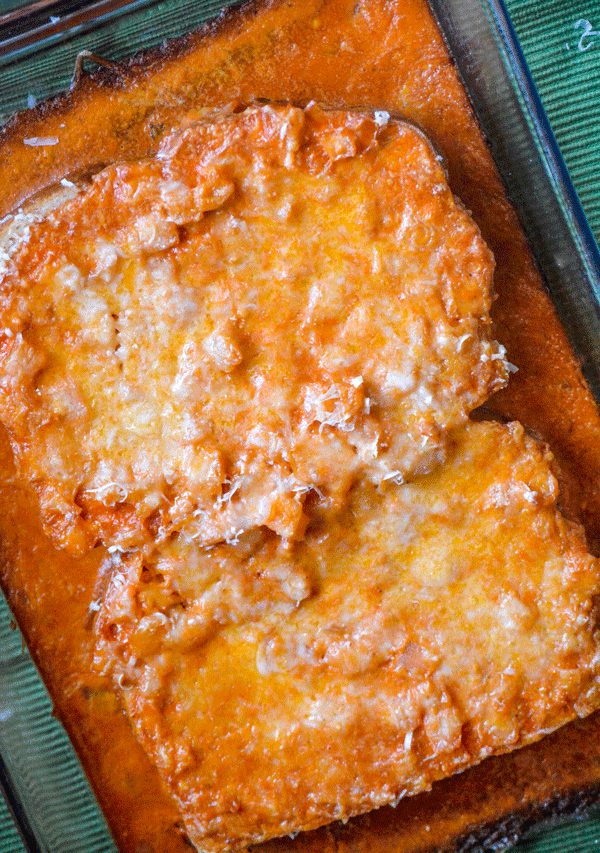 Now that I'm a busy, working parent myself- I toooooootally get why they were all too happy to make me such a simple meal of perfectly paired comfort food.
Two very simple reasons actually.
A. Because it's delicious, duh. Which meant no complaints from me. Happy kid, happy life right? Isn't that how that saying goes?
B. The REAL reason (let's be honest, here) because it's ridiculously easy. Like, they had me doing it myself by the time I was 10, easy.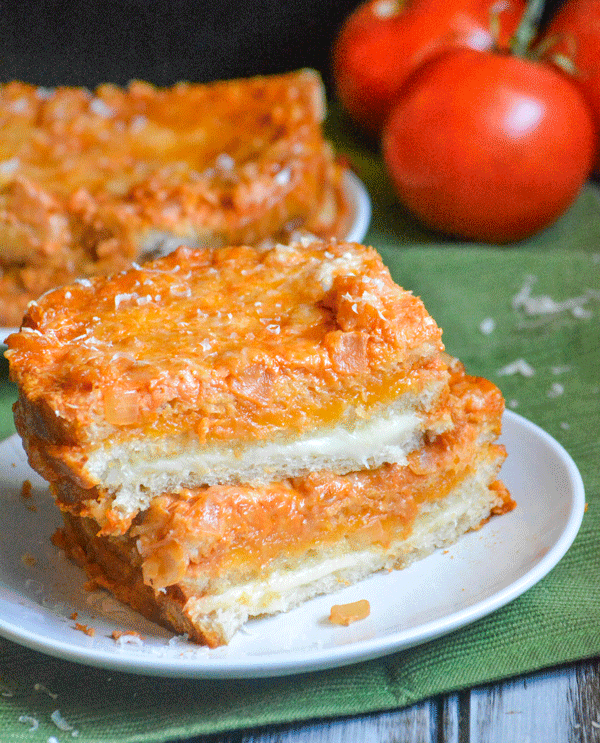 So here I am, firmly entrenched in motherhood and just waiting for the day when I can make my kids such a simple meal, and call it a day- or lunch, dinner, whichever works- occasionally.
Nope, ain't happening for me folks. That ship sailed long ago. It totally missed my port, and just kept on going.
It should have been a prerequisite of marriage or something, or at least on my questionnaire in our focus group- somewhere along the line, I should have asked if he liked tomatoes.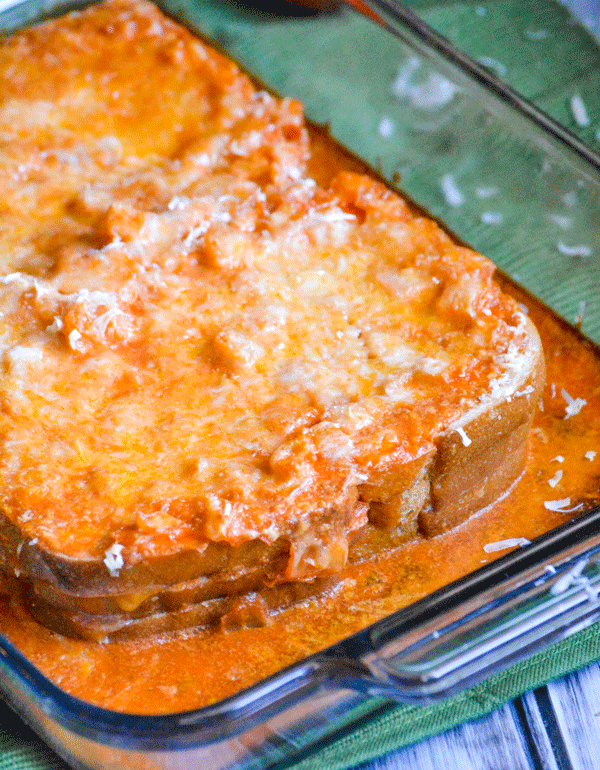 Somehow, someway I managed to marry the only Italian who doesn't love, or even like, tomatoes except in pasta sauce/gravy. And that includes a strong, strong dislike of tomato soup.
The only exception? When it's used exclusively as a dipping sauce for a crispy grilled cheese. But nothing more, which leaves me will bowl fulls of wasted soup, because of course every. single. one. of my kids inherited my husband's dislike of tomatoes.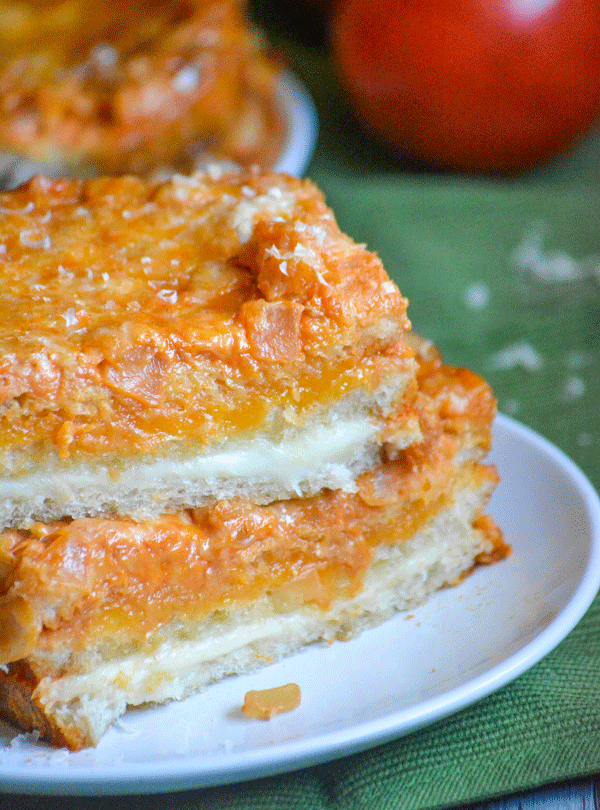 So in full parent fashion, I had to get smarter. Instead of serving them the grilled cheese they adore with bowls of tomato soup for dipping, that go to waste because they were intended for eating- I changed things up.
Instead I wowed them, dropping a little bomb in their limited foodie world, and offered them Tomato Soup Dipped Grilled Cheese Sandwiches.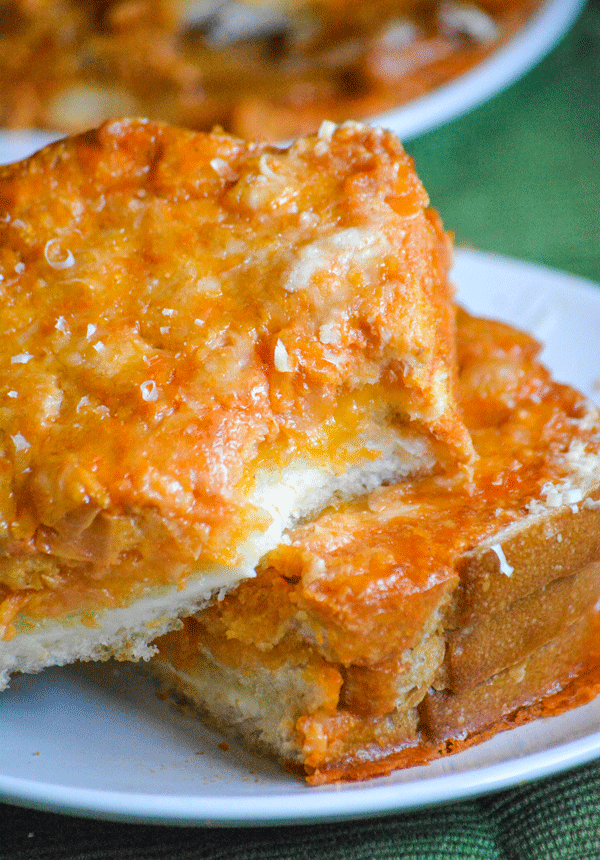 An homage to a childhood favorite, these Tomato Soup Dipped Grilled Cheese Sandwiches are a match made in Heaven.
Crispy grilled cheeses, made with hearty bread & featuring both sharp cheddar and a little bite from creamy Swiss cheeses, are doused with a tomato sauce soup and baked in casserole form.
Other Savory Grilled Cheese Recipes
Topped with freshly shredded Parmesan, these tomato soup dipped grilled cheese sandwiches are the last grilled cheese with tomato soup combo you'll ever want or need.
If you've tried this TOMATO SOUP DIPPED GRILLED CHEESE, or any other recipe on my site, let me know in the comment section how it turned out, we love hearing from our readers! You can also follow along with me on PINTEREST, FACEBOOK, and INSTAGRAM to see more amazing recipes and whatever else we've got going on!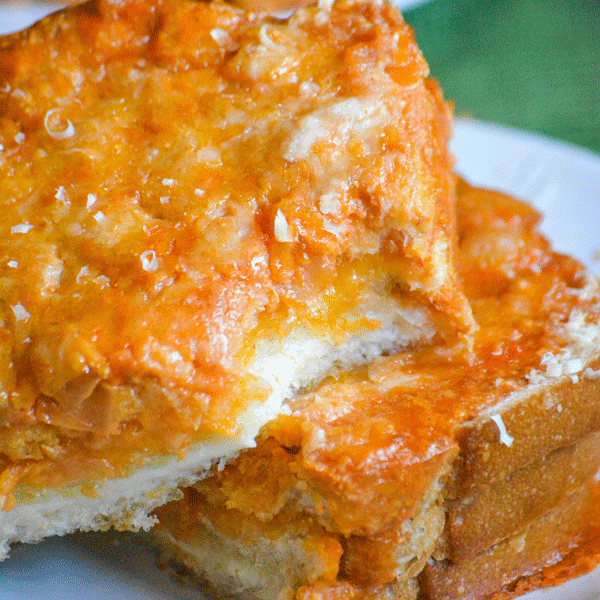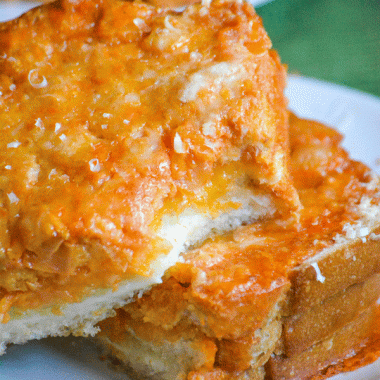 Tomato Soup Dipped Grilled Cheese
A gourmet grilled cheese with a tomato soup sauce baked right into the crust, it's comfort food for both young & old.
Print
Pin
Rate
Ingredients
6

slices

thick sourdough bread

2

tbsp

butter

divided

1/2

white onion

minced

1-2

tsp

minced garlic

1

bay leaf

pinch

of nutmeg

salt & pepper

to taste

2

tbsp

tomato paste

1/4

cup

heavy cream

1/2

cup

milk

3

eggs

4

slices

sharp cheddar cheese

4

slices

Swiss cheese

1/4

cup

Parmesan cheese

shredded
Instructions
Butter both sides of the bread, and place them on a baking sheet. Bake at 325 degrees for 4 minutes per side. Set aside.

In a dutch oven, or other pot, heated over a medium pot melt the remaining tablespoon of butter. Stir in the onions and garlic. Cook, stirring occasionally, just until the onions are soft and translucent.

Stir in the bay leaf, nutmeg, and salt & pepper, to taste. Stir in the tomato paste and reduce the heat until the sauce is at a simmer. Simmer for 5 minutes, stirring occasionally.

Slowly add the cream & milk, whisking constantly until they're fully incorporated. Bring the mixture to a boil, then immediately remove the pot from heat.

To a large mixing bowl, add the eggs. Whisking, add 2 tbsp of sauce, to temper. Once completely incorporated, slowly slowly pour in the rest of the sauce, whisking constantly until the mixture's incorporated and combined completely.

Spray a 9x13 baking dish lightly with cooking spray. Add two bottom pieces of bread to it. Top them with the Swiss cheese. Place middle slices on top. Top those with the cheddar slices. Place top slices on top.

Slowly pour the tomato soup sauce evenly over top of the sandwiches. Sprinkle the shredded Parmesan evenly out over top of the soup covered sandwiches.

Bake again at 325 degrees for 30 minutes, or until golden brown and the cheese is bubbly. Let the sandwiches rest 1-2 minutes, serve & enjoy!