Flaky buttery pastries spread with honeyed butter and studded with crunchy peanut bits, are stuffed with a delicious surprise– sweet strawberry jam and rich cream cheese. These quick and easy Strawberry Cream Cheese Bunny Buns will be the hit of your Easter brunch, or a perfect after-dinner dessert.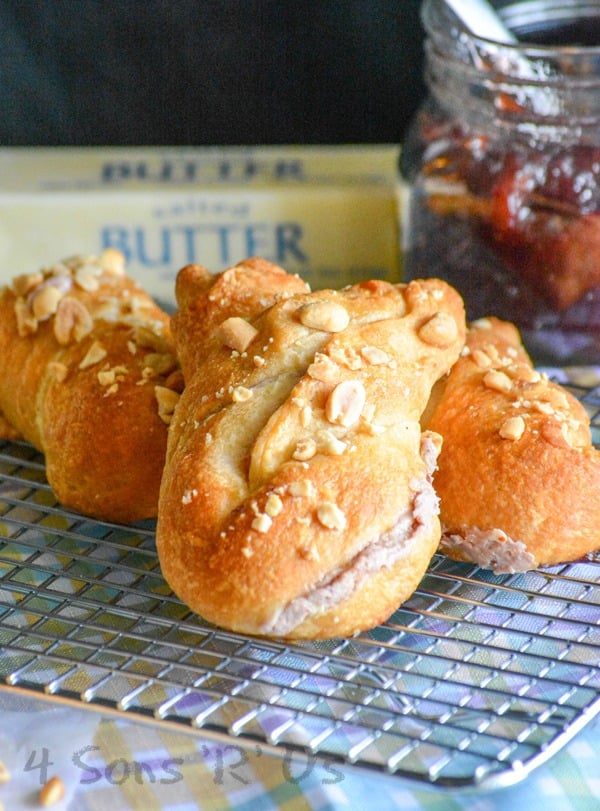 Easter is coming, and with it the infamous family traditions. The ones we all look forward to every year.
Like Easter egg hunts, especially knowing somebody's gonna forget about at least one egg we will find rotten at some point later on in the year. Palm Sunday, the kids love, love, love the real leaves incorporated into the services.
The favorites everyone's looking forward to at family dinner. And of course, the Easter baskets the kids wake up to find on Easter morning.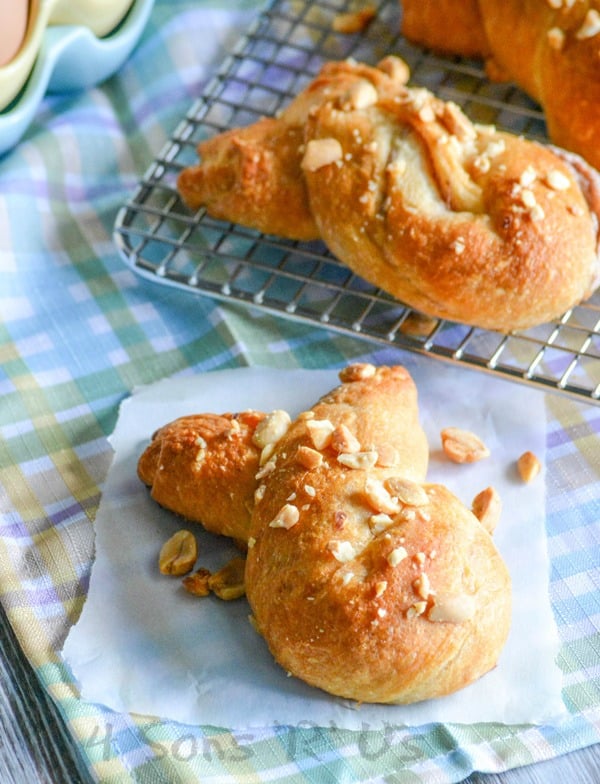 Just like at Christmas, I don't think the 'thing' aspect is the reason for the season, or the main focus. I make that clear to the kids, but it is a fun tradition that I don't mind them enjoying while they're young.
The world's full of chaos and dissappointment when innocence wears off, I like to let mine look forward to fun fluffy, hop-a-long giant bunnies who bring them a few trinkets for a fun surprise once a year.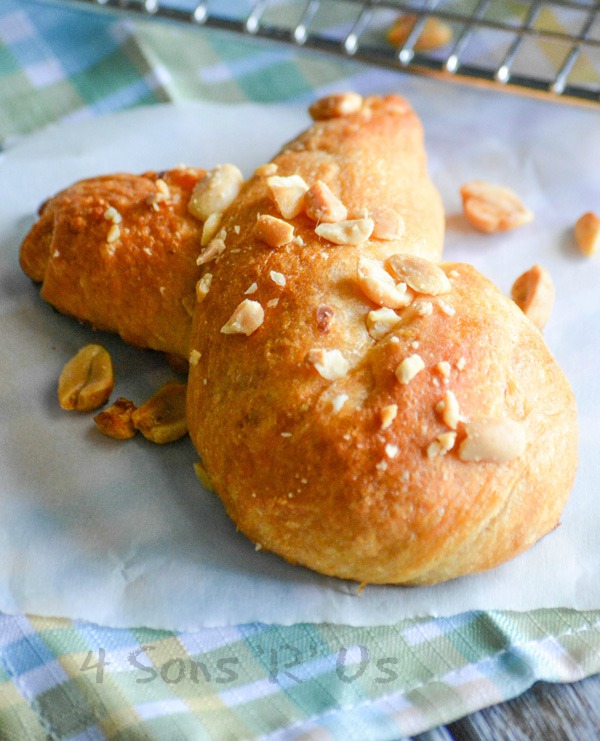 That being said, I like to keep it simple. I buy a couple bags of candy and spread them out evenly among the baskets. Each kid gets a small chocolate bunny, and one trinket that they need or reminds me of them. And my most favorite thing the bunny brings is a new family movie for us to enjoy.
He brought my sisters' and I one each year I was growing up too. The youngest son thinks that is totally cool, by the way.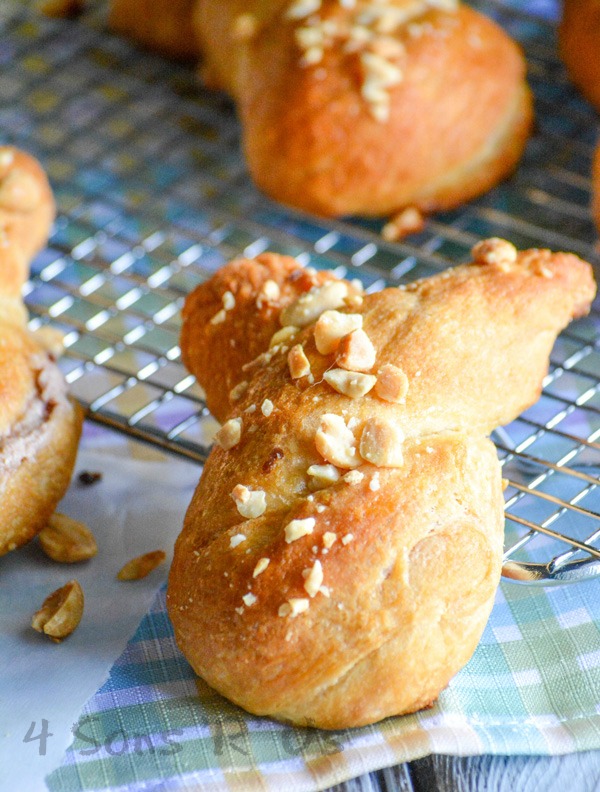 My favorite thing, as with any big holiday, is the entire family coming together for food, fun, and fellowship around Grandma's table.
It's magical. It doesn't matter where we are, what's going on, how hard it is– we drop everything to make sure we're all seated at that table for at least one meal, every one if we're lucky, on Easter Sunday.
I come from a fairly large family, which in turn means we need to serve a large amount of food. And while our spread's aren't lavish, they're filling and there's always plenty– even for an unexpected guest or few.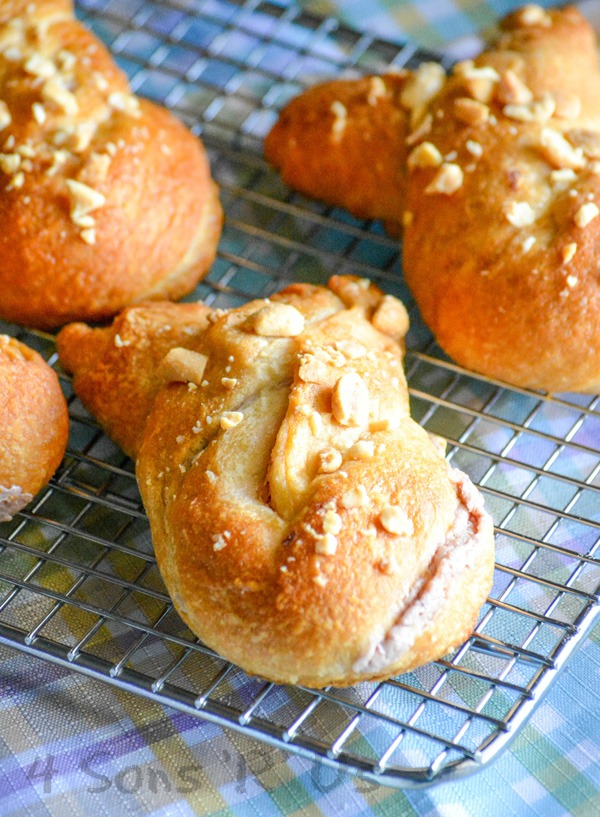 You can't go wrong with bringing these adorable Strawberry Cream Cheese Bunny Buns. Using buttery, flaky crescent dough they're a cinch to begin.
With a surprise strawberry jam and cream cheese filling they're a yummy danish-style pastry that's perfect for breakfast or brunch. And twisted into adorable bunny-shaped buns, they're a perfect treat for anyone on Easter morning.
Brushed with a honey-sweetened butter and sprinkled with crushed peanuts, they're an irresistible treat. It's never to early to bring something new to the family table- make these Strawberry Cream Cheese Bunny Buns you're new tradition.
Other Recipes For Easter Treats
If you've tried these STRAWBERRY CREAM CHEESE BUNNY BUNS, or any other recipe on my site, let me know in the comment section how it turned out, we love hearing from our readers! You can also follow along with me on PINTEREST, FACEBOOK, and INSTAGRAM to see more amazing recipes and whatever else we've got going on!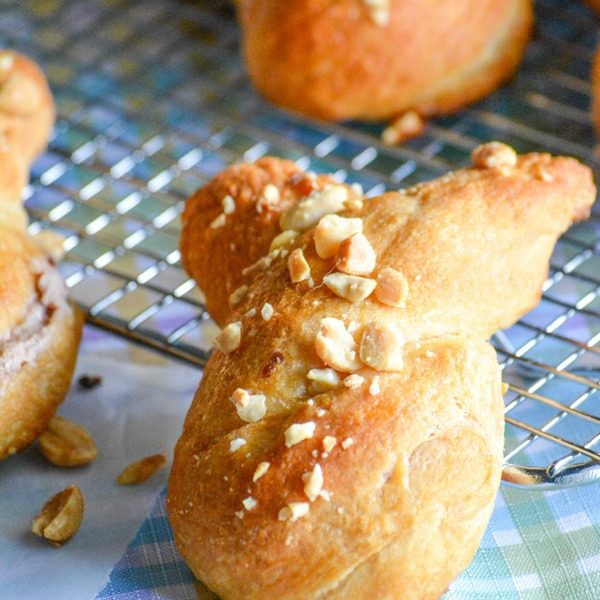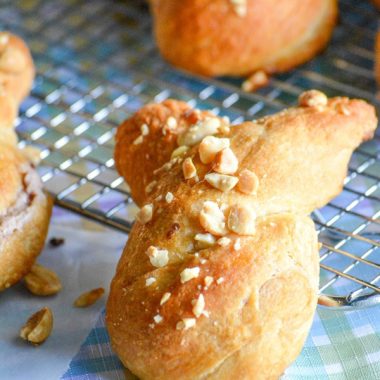 Strawberry Cream Cheese Bunny Buns
A sweet, easy breakfast pastry that's perfect for sharing with family on Easter Sunday.
Print
Pin
Rate
Ingredients
1

pkg

crescent roll dough

2

tbsp

cream cheese, softened

2

tbsp

strawberry jam

1

tbsp

butter, melted

1

tbsp

honey

1/4

cup

crushed peanuts

flour, for dusting
Instructions
Onto a clean, lightly floured surface roll out the crescent dough just a little. Not to thing so that it splits when baking, but enough that it is all sealed as one dough. Lightly dust the top of the dough with more flour.

In a medium sized bowl, use a hand mixer to whip together the jam and cream cheese.

Use a pizza cutter to cut the dough into four equal rectangles. Use a butter knife, or the back of a spoon, to spread the strawberry cream cheese evenly out over the dough, leaving a quarter inch from the edge clean.

Working lengthwise, roll each square up like a jelly roll. Twist each roll around twice, and pinch and shape the ends/ 'ears'- as needed.

Transfer the bunnies to a parchment paper lined baking sheet.

Whisk the honey into warm, melted butter. Using a pastry brush, liberally brush the top of each bun with the mixture. Sprinkle with the crushed nuts.

Bake at 350 degrees for 17-20 minutes, or until the dough is cooked through and browned on the outside.