A lightened up chicken salad featuring the perfect trio of chicken, bacon, and ranch is stuffed into juicy, vine-ripened tomatoes. It's perfect for a filling lunch or even a light dinner, light on carbs but still totally satisfying and bursting with fresh flavors.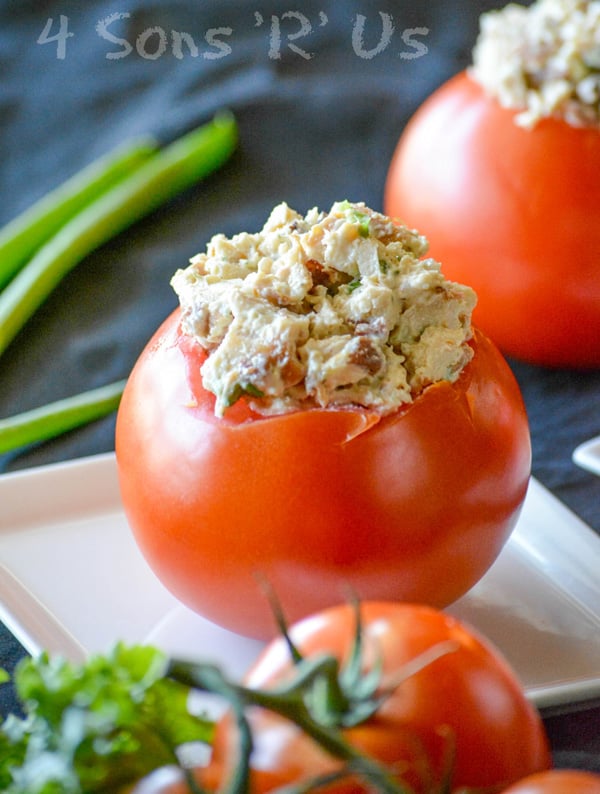 I keep seeing this image floating around social media. It features several thick slices of juicy tomato between several thick pieces of white bread. There's also mayo.
I think this is what you'd call a meme? Written on the picture is 'Tomato and Mayo Sandwich. Yes or No'.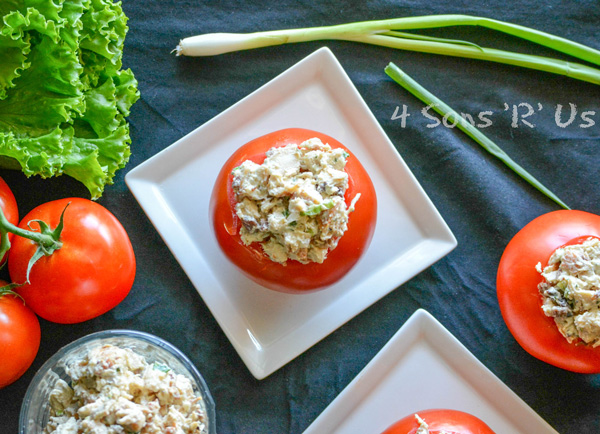 Psssshh. I grew up in the South y'all. We spent our Summers at Grandma's while our parent's worked. That meant plenty of time spent in the living room, snapping beans, while Grandma watched her favorite soap. We loved it too, but we didn't understand half of what was going on, and didn't over think it. Those were the days.
It was also the days of rhubarb in everything, even ice cream. Being told to go play outside, but also to make a bang-up noise, around her favorite cherry tree to try and keep the squirrels and critters away.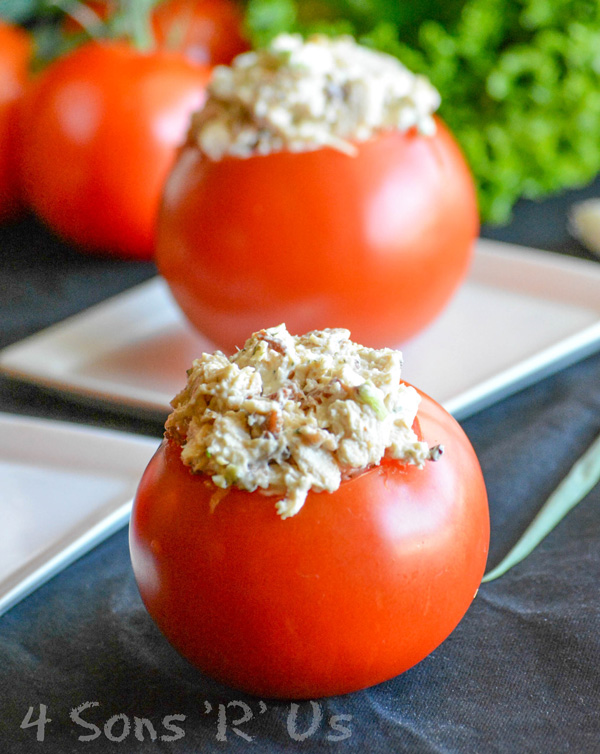 This included picking suckers from tomato vines, and helping harvest those vine-ripened heirloom tomatoes. Funny thing, the heat never seemed to matter back then like it does now.
I miss my Grandma, and I'd give just about anything to have one more afternoon with her period, let alone one spent in her garden. I never underappreciated her. But in hindsight, those moments were some of our best.
Grandma didn't do white bread, or much mayo, but the best sandwich I've ever had (and I've tried to recreate it many times, get close- but it's never quite the same) was a tomato sandwich on two pieces of crisply toasted whole wheat toast, lightly spread with mayo, with thick slices of homegrown tomatoes generously sprinkled with freshly ground black pepper.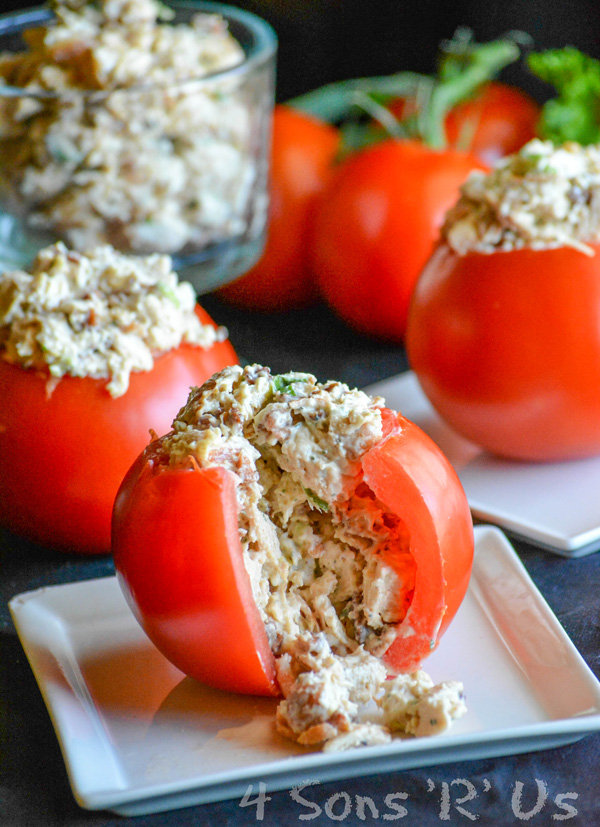 Grandma probably wouldn't understand, or even stand for, the current trend of giving up carbs. But, in this day and age it's everywhere.
One thing she would've totally understood, and whole-heartedly stood behind? Taking a plump, ripened tomato and stuffing it full of something yummy, and then chowing down.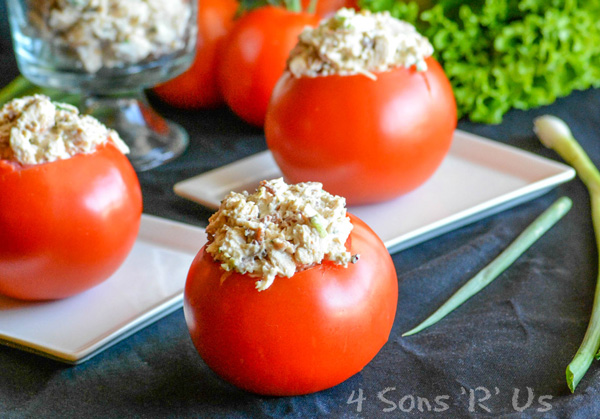 Our Chicken Bacon Ranch Stuffed Tomatoes feature hollowed out, vine-ripened tomatoes stuffed with a lightened up chicken salad. Rotisserie chicken, crisp crumbled bacon, and ranch seasoning are mixed with a little bit of mayo and some creamy Greek yogurt for an epic flavor mash-up that doesn't break the calorie or carb budget.
If you've tried this CHICKEN BACON RANCH STUFFED TOMATOES, or any other recipe on my site, let me know in the comment section how it turned out, we love hearing from our readers! You can also follow along with me on PINTEREST, FACEBOOK, and INSTAGRAM to see more amazing recipes and whatever else we've got going on!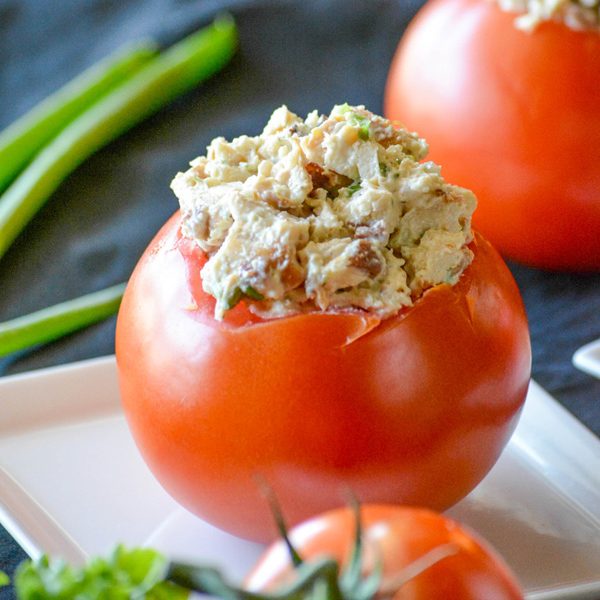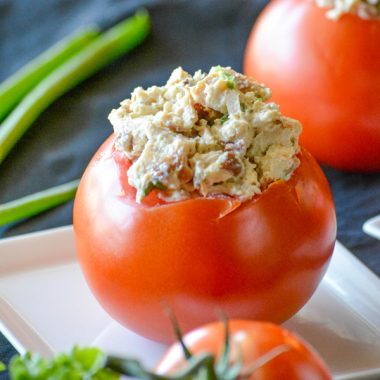 Chicken Bacon Ranch Stuffed Tomatoes
A lightened up chicken salad featuring the perfect trio of chicken, bacon, and ranch is stuffed into juicy, vine-ripened tomatoes.
Print
Pin
Rate
Ingredients
1/4

cup

light mayonnaise

1/4

cup

Greek yogurt

1

tbsp

Dijon mustard

2

tbsp

dry ranch seasoning

1 1/2-2

cups

chopped rotisserie chicken

1/3

cup

crisp cooked bacon, crumbled

1

tbsp

finely sliced green onions

6

medium-large vine-ripened tomatoes
Instructions
To a large mixing bowl, add the mayo, yogurt, mustard, and ranch. Stir everything together until evenly incorporated.

Add in the chicken, bacon, and onions. Toss until everything's coated and evenly incorporated.

Refrigerate 1-2 hours, or up to overnight.

Use a small paring knife and carefully slice off the top of each tomato. Use the paring knife to hollow out the tomato, remove the seeds and excess pulp. Be careful not to pierce through the skin of the tomato.

Stuff the tomatoes with the chicken salad until it's all gone. Serve immediately.
Some other Chicken Salads you may enjoy: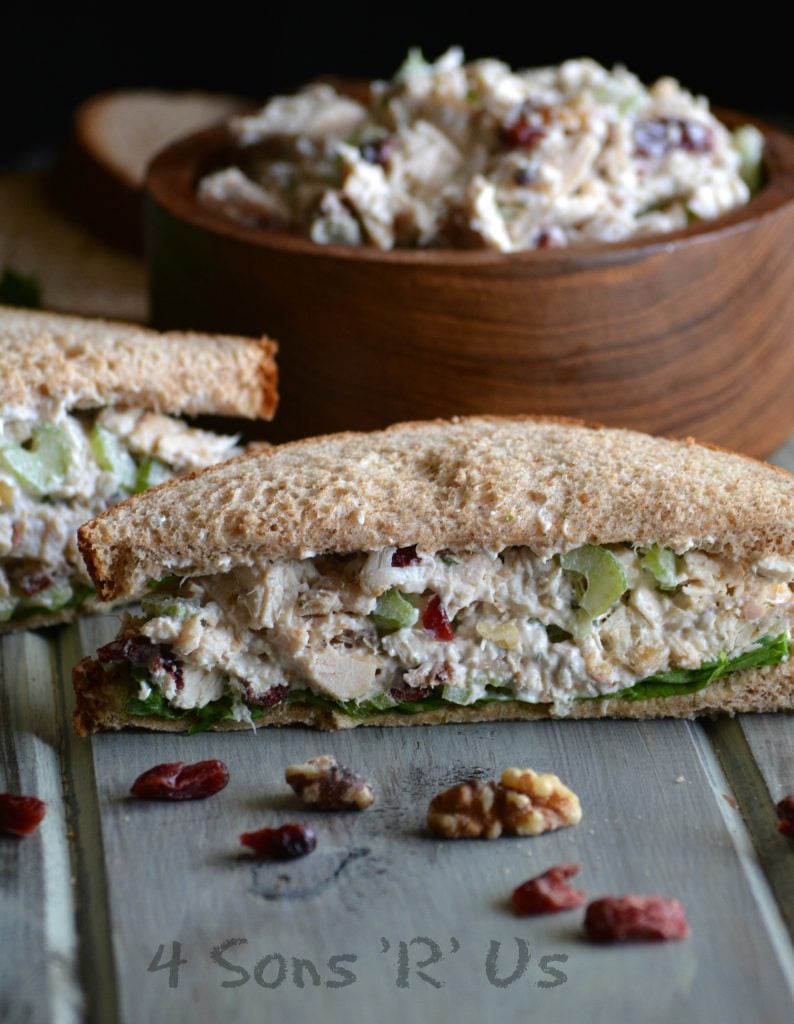 Cranberry Walnut Chicken Salad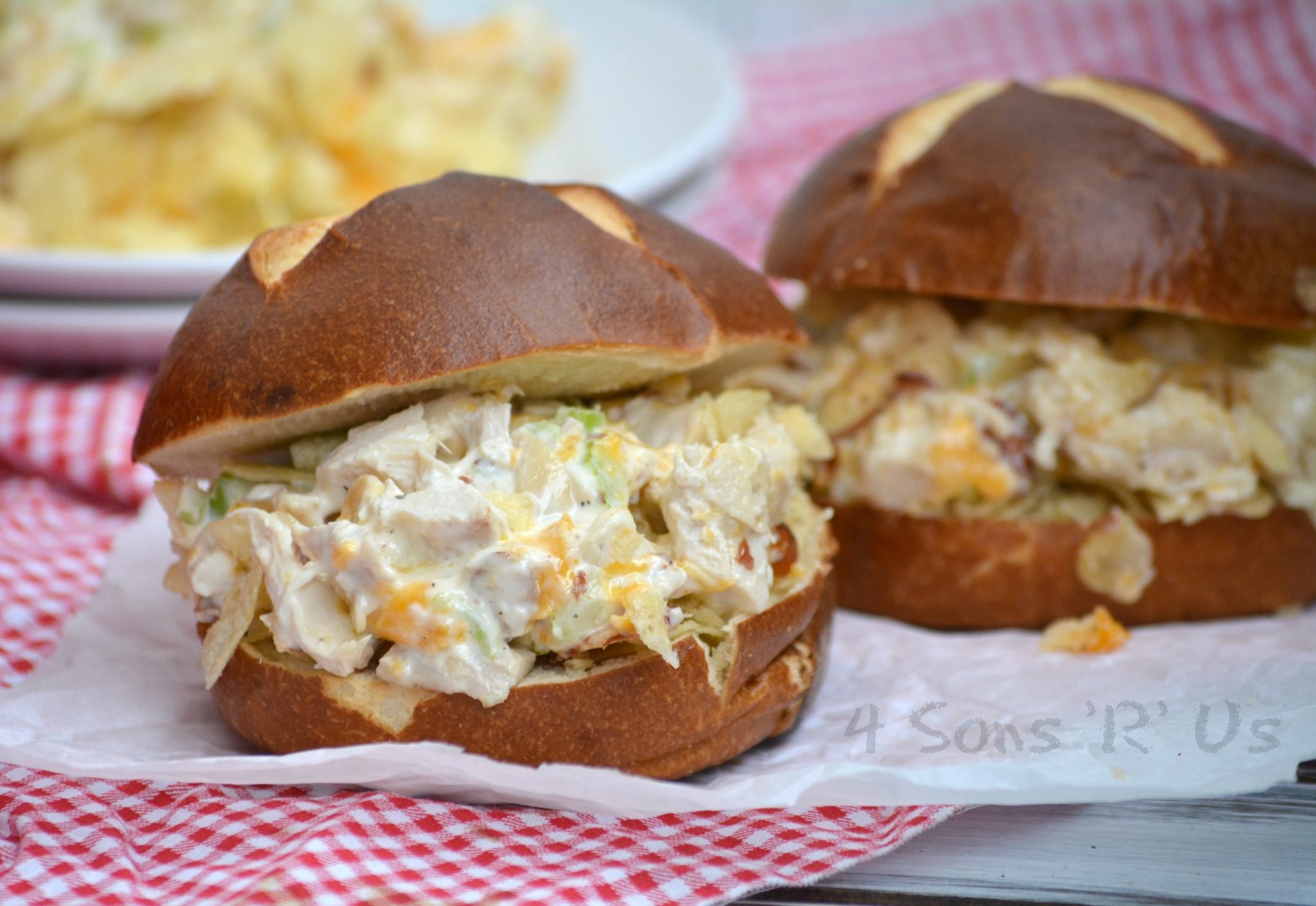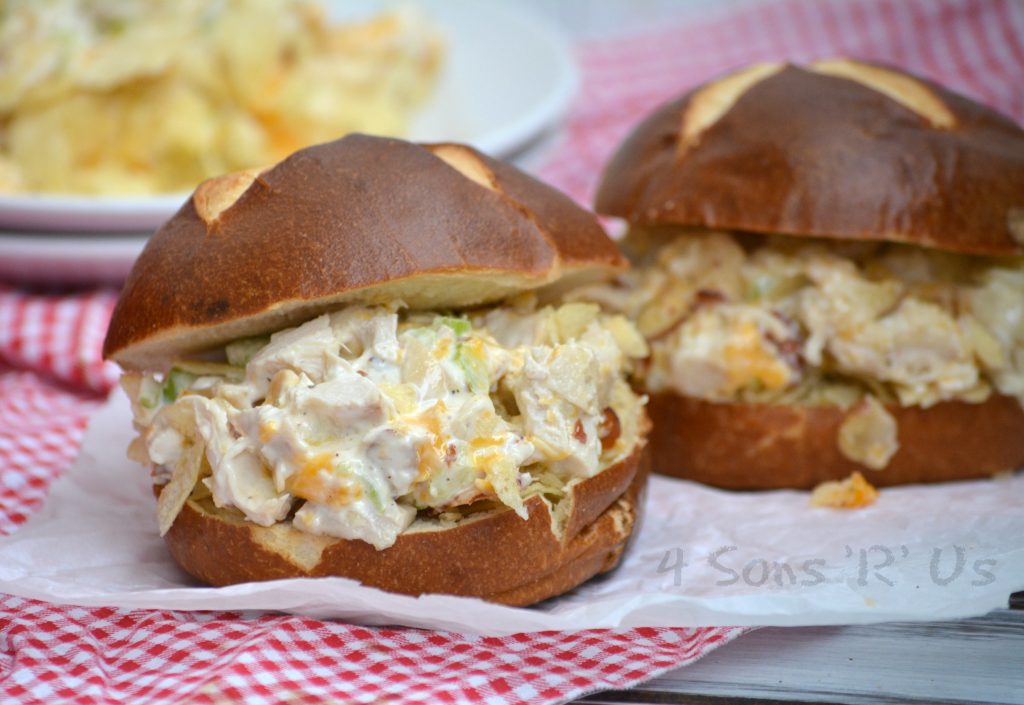 Hot Potato Chip Chicken Salad Casserole