Rich creamy three ingredient ice cream is an amazing thing, especially when one of the ingredients for this tasty family treat is freshly fallen snow. Next time snow's in the forecast, set out some bowls because snow ice cream is on the dessert menu!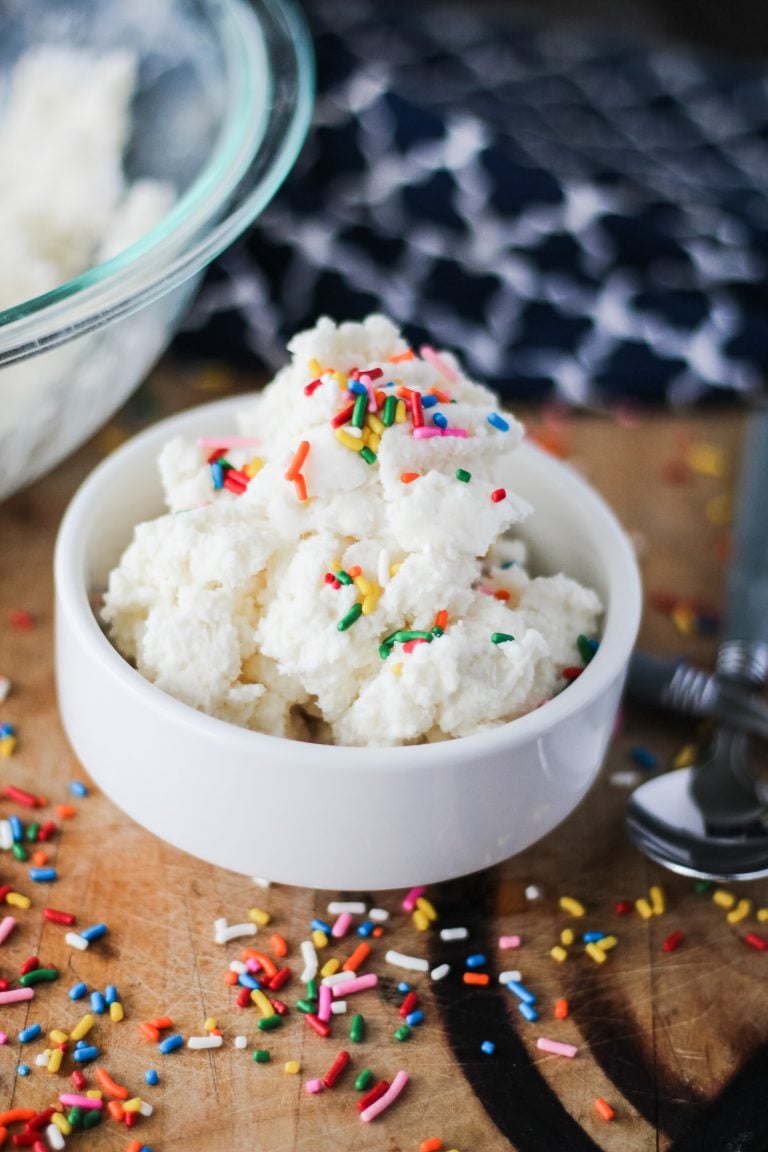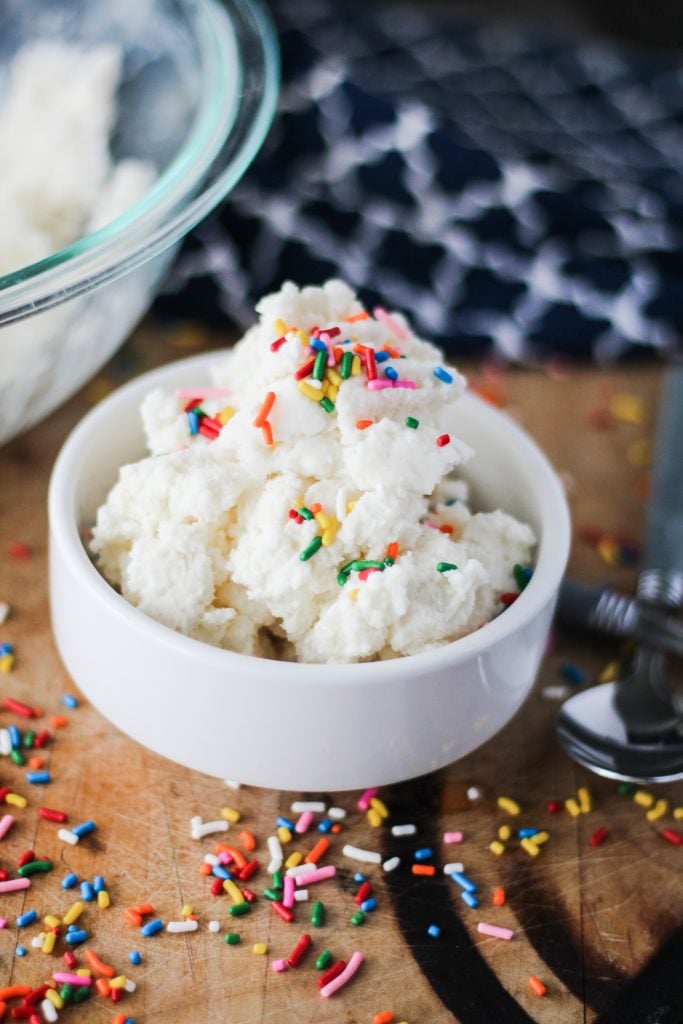 All winter long my boys eagerly watch the weather forecast and jump at the chance of snow.
You'd think the first thing they would do is pull the 'Winter' bag out of the closet and get their bibs and boots ready.
Or that they'd be scouring the scrolling bar at the bottom of the news screen for the latest in school closings.
Nope.
The first thing my kids do at the mention of coming snow is set out every big mixing bowl and soup pot I have on our porch.
The neighbors probably think we're crazy, but they have a good reason.
Those bowls will collect as much fresh snow fall as possible to use in their favorite Winter treat: Snow Ice Cream.
And it's a tradition we gleefully honor every Winter, with every snow fall.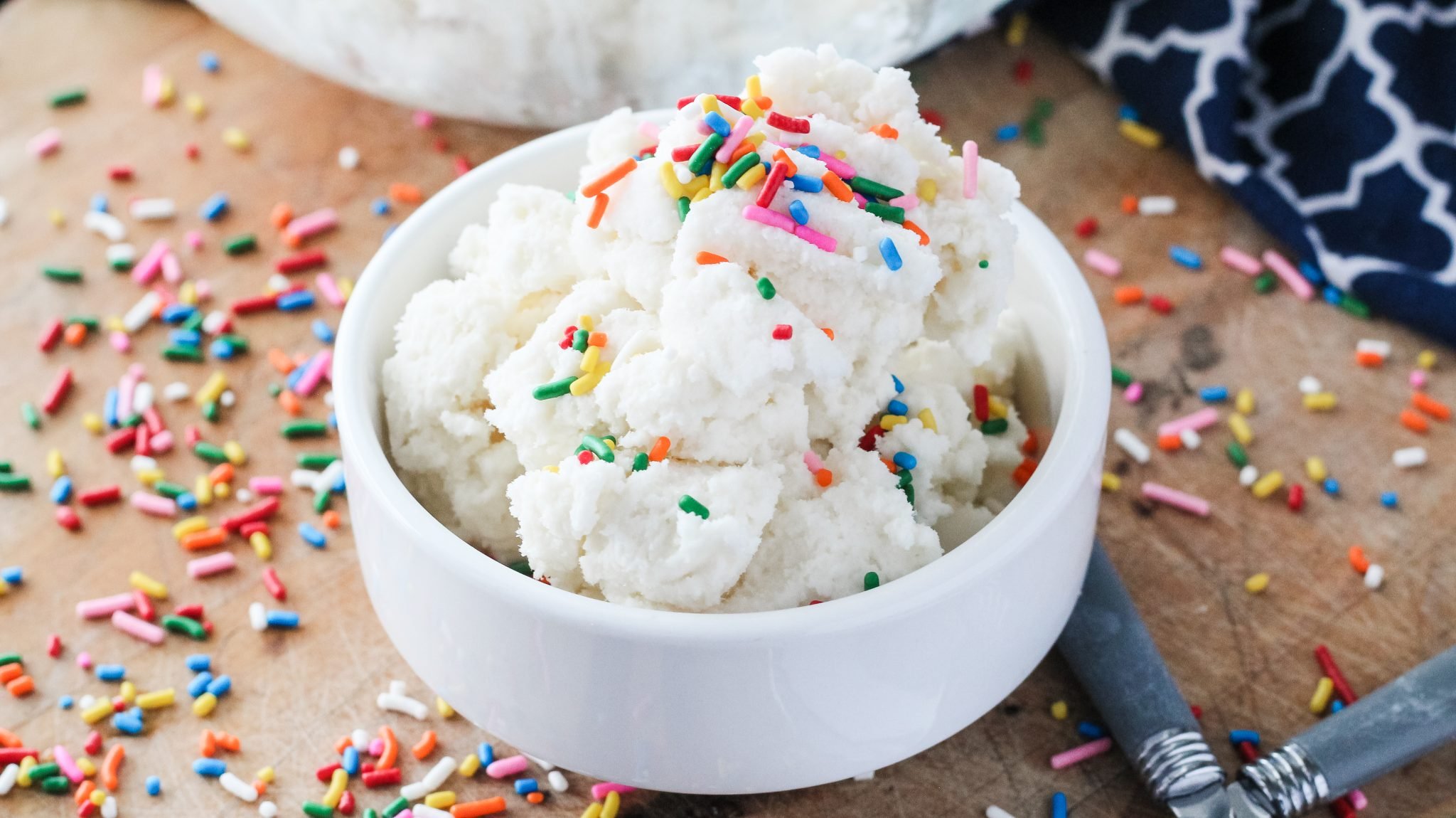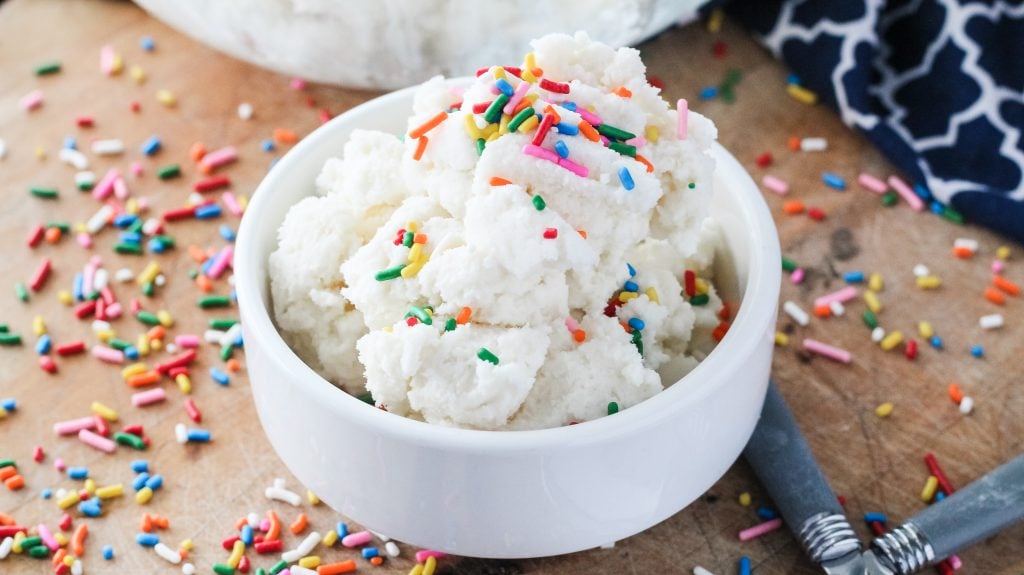 What Is Snow Cream?
Snow cream, also known as snow ice cream, is a fun Southern tradition.
It begins with freshly fallen snow, that's then given a creamy milk dressing, and whisked together into a very soft ice cream.
It's kind of like a snow cone, and a milk shake got together on a cold Winter's night… the rest is dessert history.
It's absolutely delicious, and a fun tradition to start with your family. Who doesn't need yet another reason to look forward to snow & a snow day??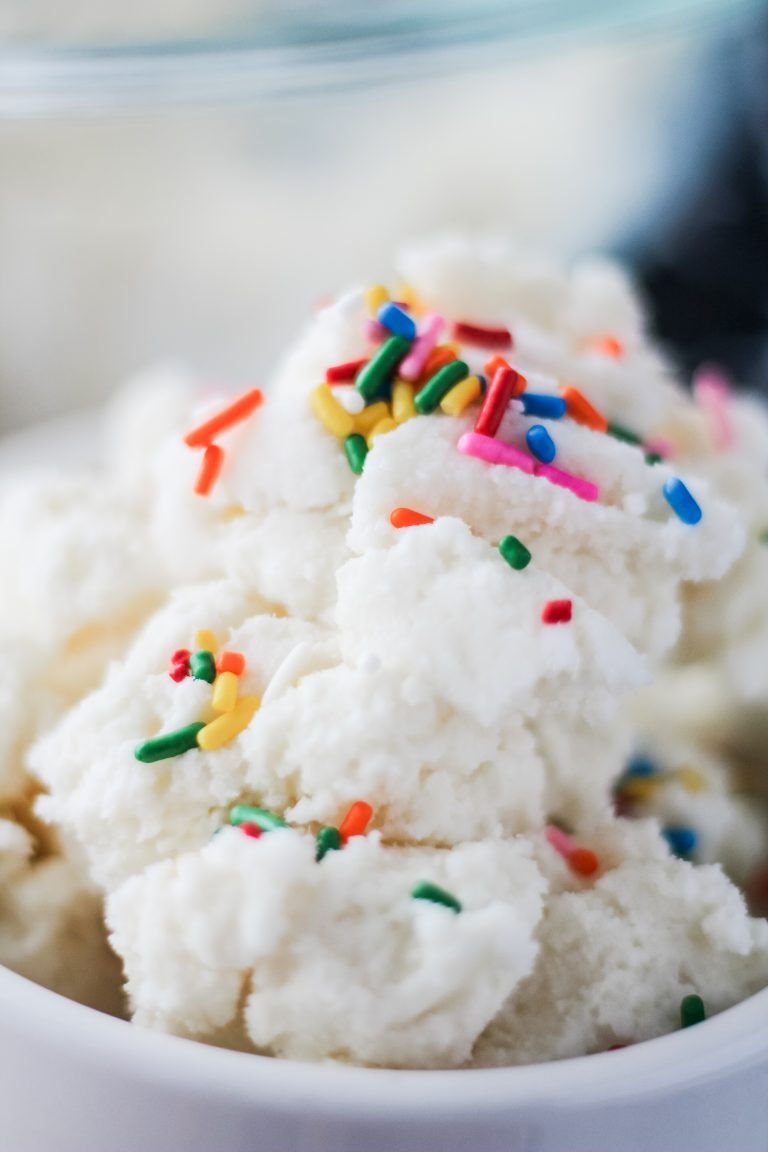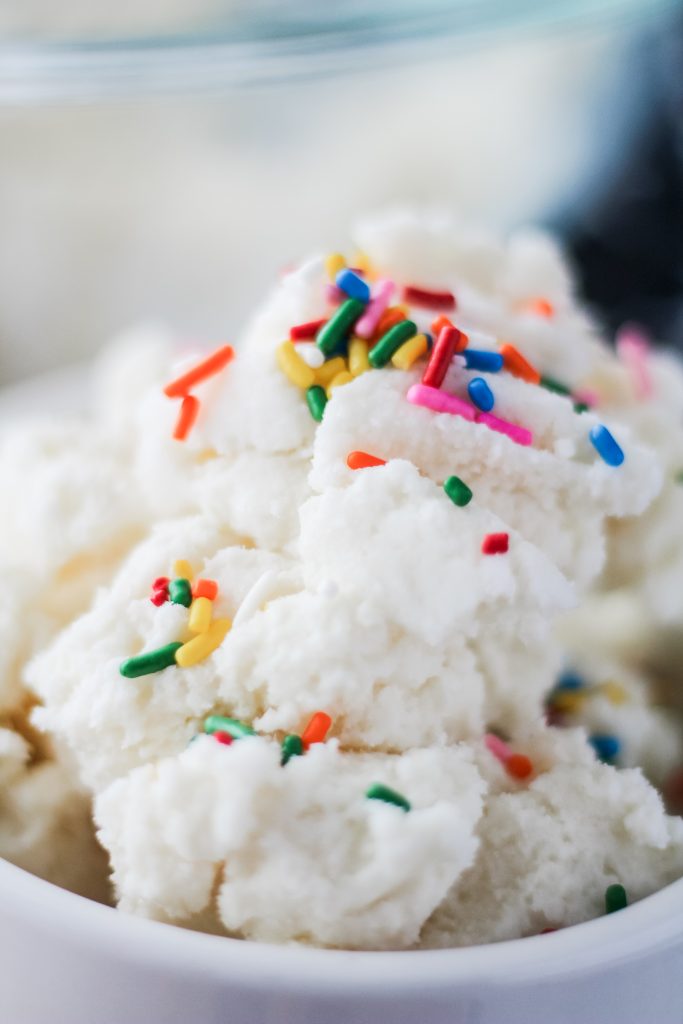 How To Make
Rich, creamy ice cream made with only 3 ingredients: two found in most every kitchen and *real* snow.
Snow ice cream is so fun.
It's easy to make, making it a great activity for kids of all ages.
And it's just as fun to eat & enjoy!
Start by paying attention to your local Winter weather forecast.
When they're calling for snow, the good fluffy flakey kind, set several mixing bowls out in an open area on your deck or porch before the snow begins.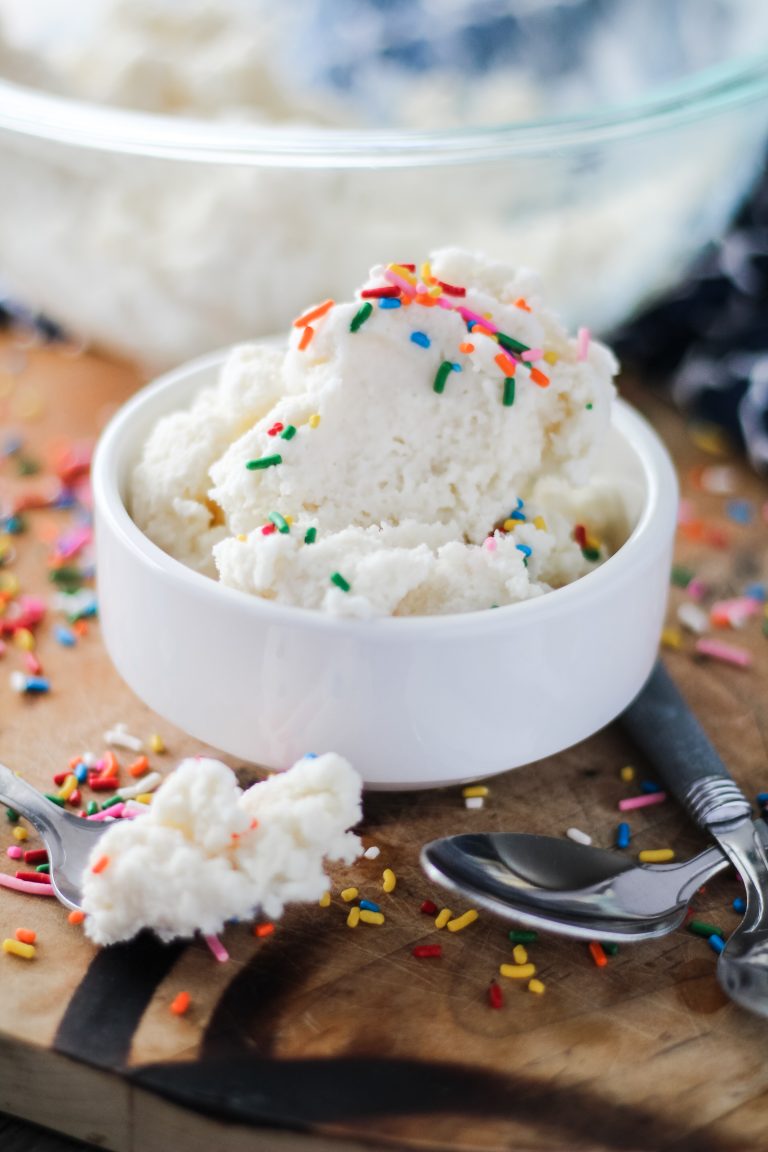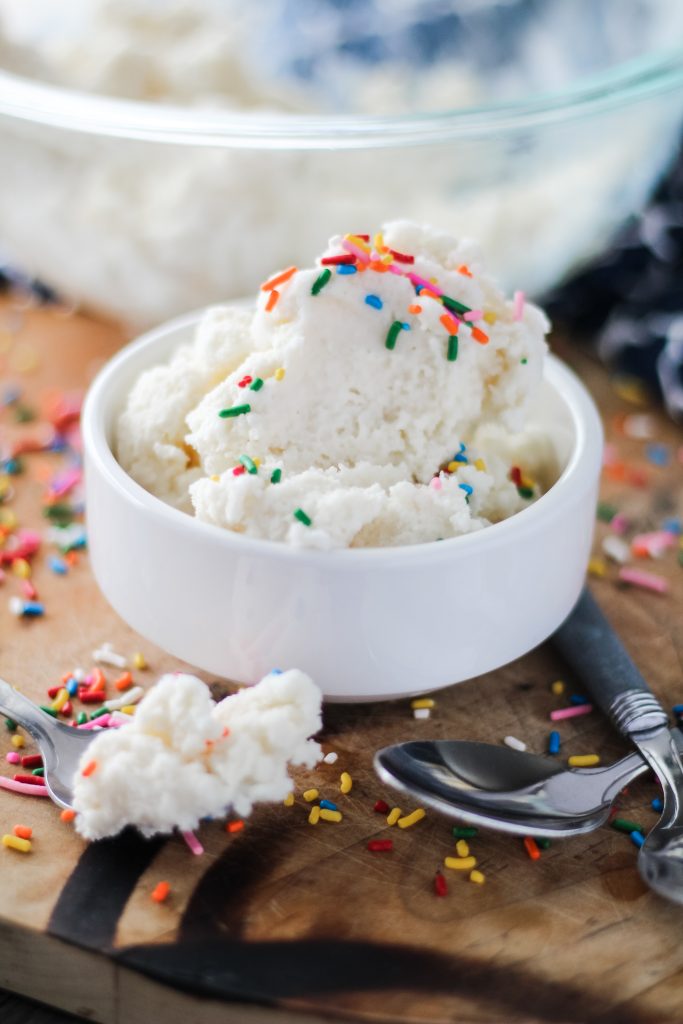 You'll need 8-10 cups of fluffy snow in total for a single batch.
Do NOT be tempted to pack the snow down, this will lead to snow soup.
Instead measure out 10 cups of snow into a single mixing bowl. Remember, keep it light & fluffy.
Pour a 14 oz can of sweetened condensed milk evenly out over top of the measured snow.
Add 1 tsp of vanilla extract.
Stir everything together until evenly combined.
Serve the snow ice cream in bowls as is, or topped with sprinkles and/or chocolate syrup.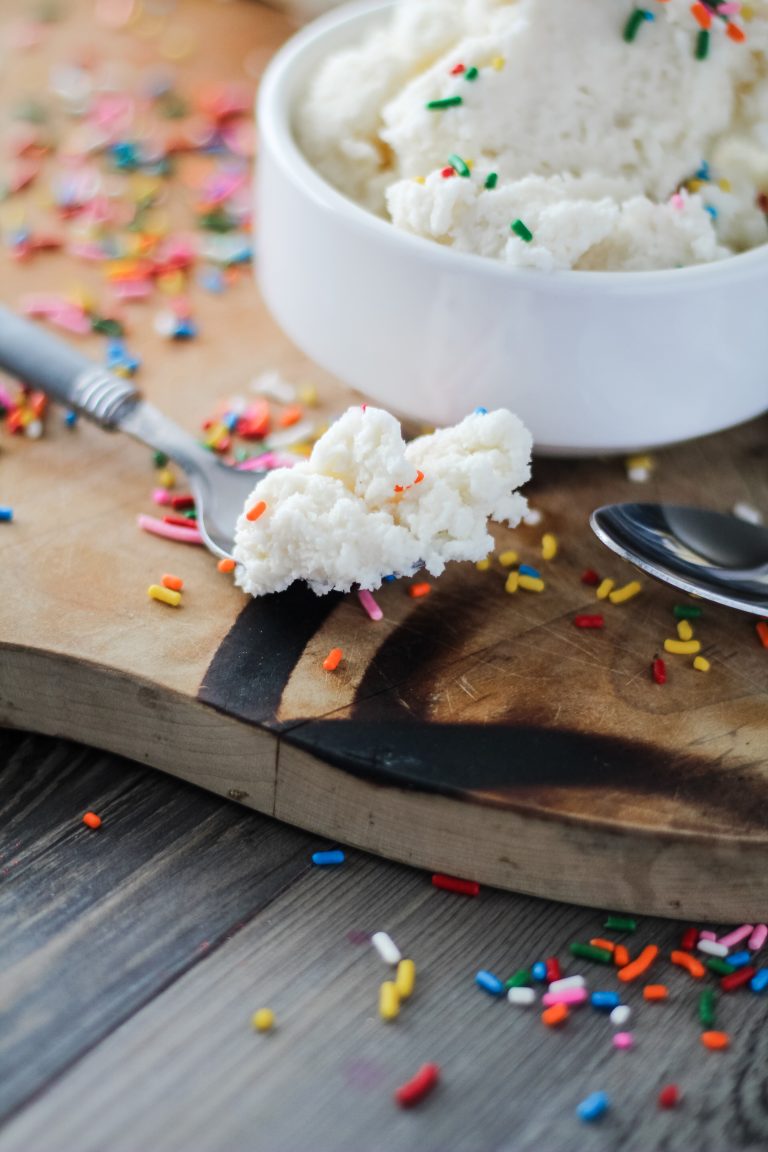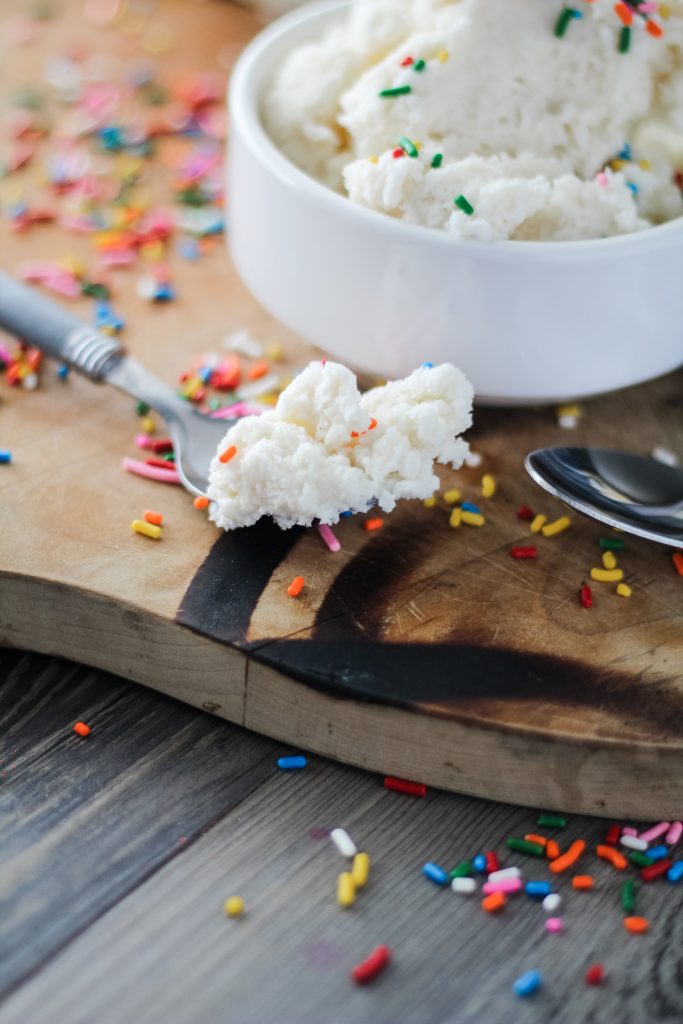 Change Things Up & Make It Your Own
Don't like vanilla?
Use a different sweetener for different flavors.
I like almond, but the sons have enjoyed using both cherry extract and coconut extract.
Like mix ins?
Chocolate syrup, strawberry, caramel, even preserves, all are tasty options.
And sprinkles, because sprinkles make everything just a bit more whimsical.
Snow Ice Cream is a blank canvas waiting for you to mix up a bowl and decorate it & doctor it to your heart's content!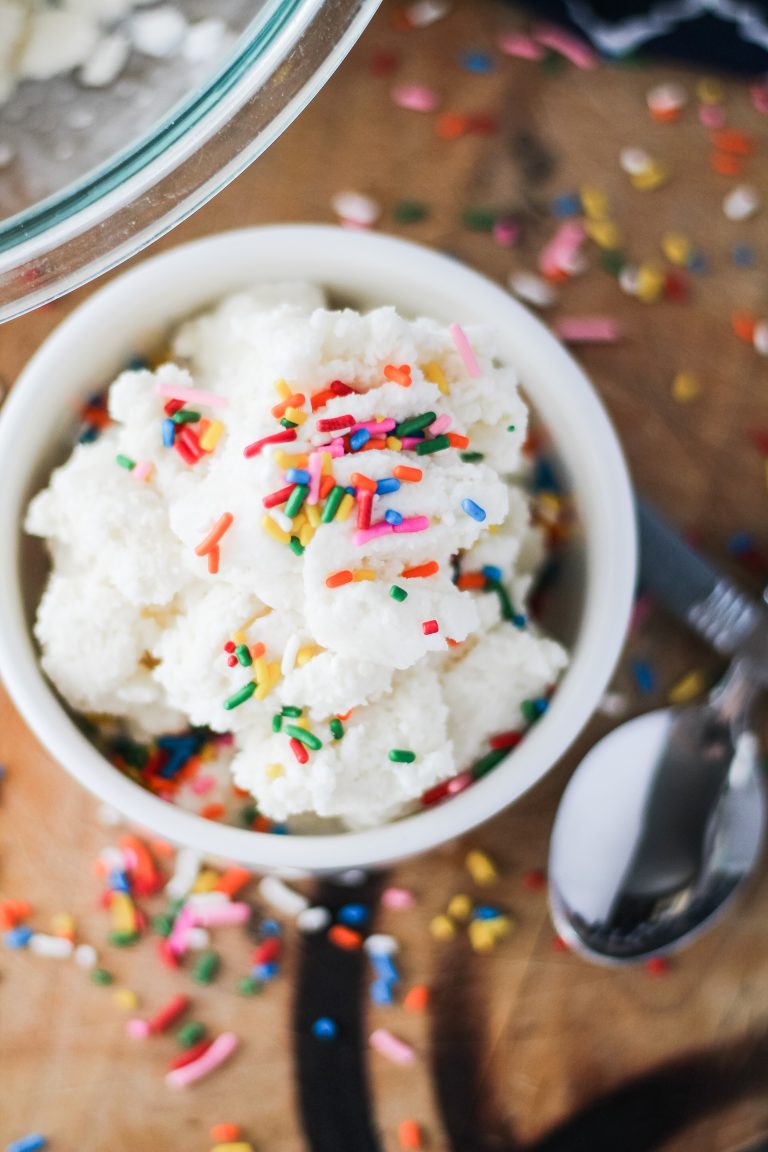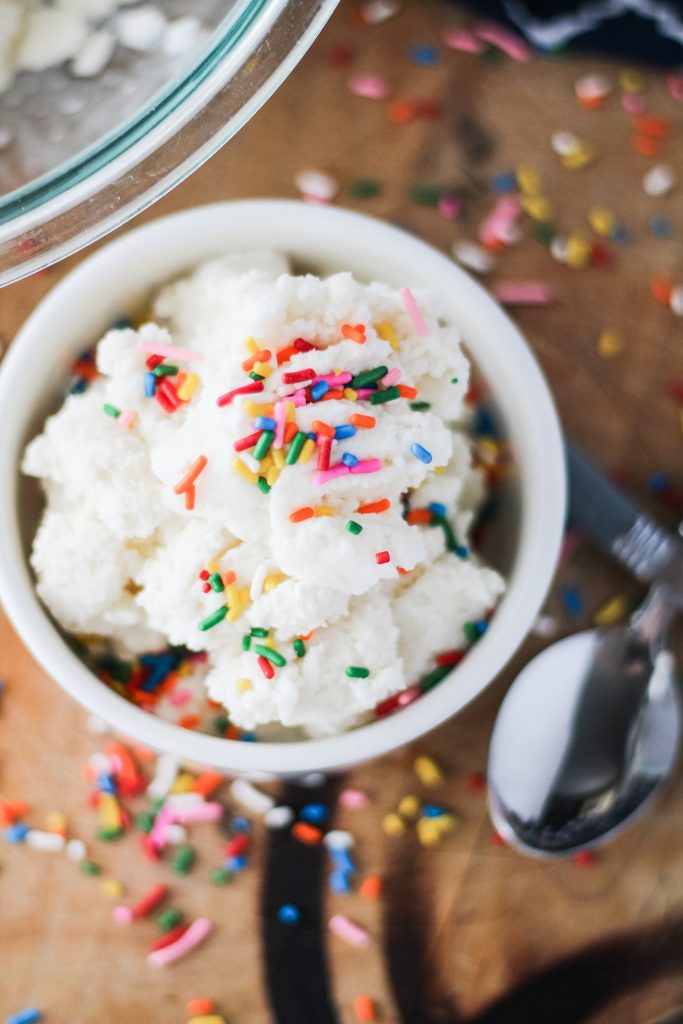 Storing
Snow ice cream itself won't keep. You'll want to mix it up by the batch, and eat when ready.
However, if you are lucky enough to collect more snow than you can use that can be stored for future batches.
In a large ziplocking bag, add the snow you want to store.
Seal it up tight, store it in the freezer, and then pull it out when you're ready to whip up a batch.
I try to keep a bag of snow tucked away for a special treat on a hot Summer's day, much to the sons' delight!
Other Fun Snow Day Treats To Try:
After all that fun playing out in the snow, warm up with a bowl of something hot, like soup.
Then when everyone's thawed out, feeling nice and toasty- they're ready to dig in in to a cold bowl of fresh snow ice cream for dessert.
Looking for other fun ideas to make on snow days?
Check these recipes out:
If you've tried this SNOW ICE CREAM, or any other recipe on my site, let me know in the comment section how it turned out, we love hearing from our readers! You can also follow along with me on PINTEREST, FACEBOOK, and INSTAGRAM to see more amazing recipes and whatever else we've got going on!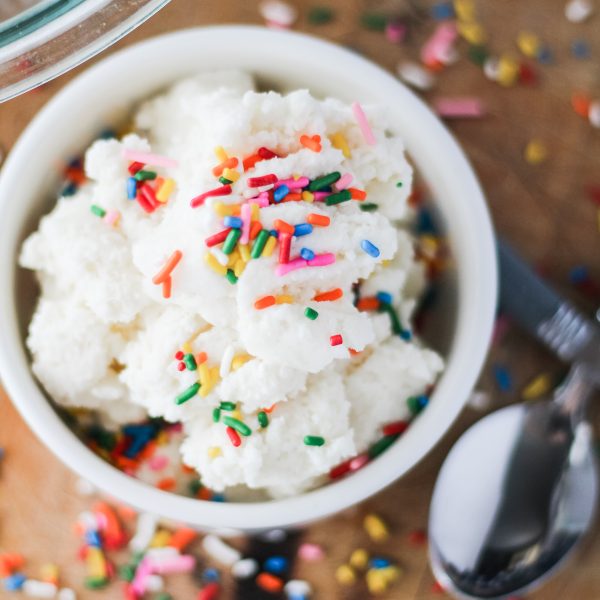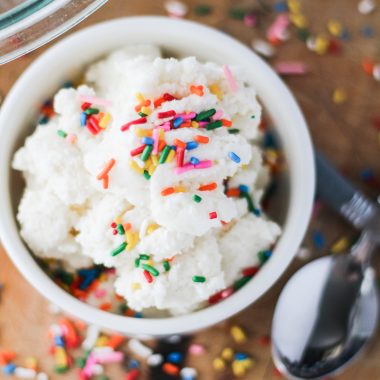 Snow Ice Cream
Rich, creamy ice cream, made with only 3 ingredients: two found in most every kitchen and *real* snow.
Print
Pin
Rate
Ingredients
8-10

cups

fresh fallen snow

1

14 oz can sweetened condensed milk

1

tsp

vanilla extract
Instructions
Collect the snow in a large, clean bowl. Measure out 8-10 cups and discard or freeze the rest.

In the large bowl, add the condensed milk and vanilla. Stir everything together until the mixture is evenly combined.

Serve the fresh snow cream immediately.
Nutrition
Calories:
321
kcal
|
Carbohydrates:
54
g
|
Protein:
8
g
|
Fat:
9
g
|
Saturated Fat:
5
g
|
Cholesterol:
34
mg
|
Sodium:
150
mg
|
Potassium:
370
mg
|
Sugar:
54
g
|
Vitamin A:
265
IU
|
Vitamin C:
3
mg
|
Calcium:
296
mg
|
Iron:
1
mg
pictures & post updated 2/12/2021