With a fresh new spin on an old favorite, this Italian Bruschetta Style Salsa is quick, easy, and a great go to for a snack or as an appetizer.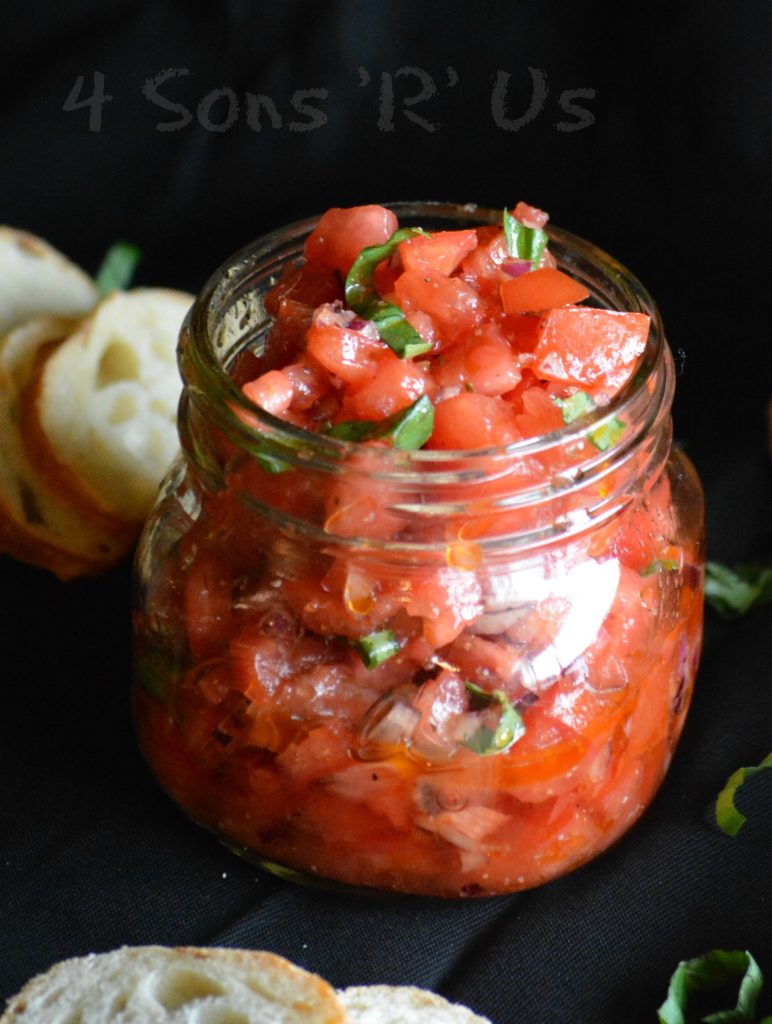 Salsas are always a Summer staple. Shoot, around here they're a year round thing.
It's like any other condiment for us- ketchup, mustard, mayo.
Our list includes salsa.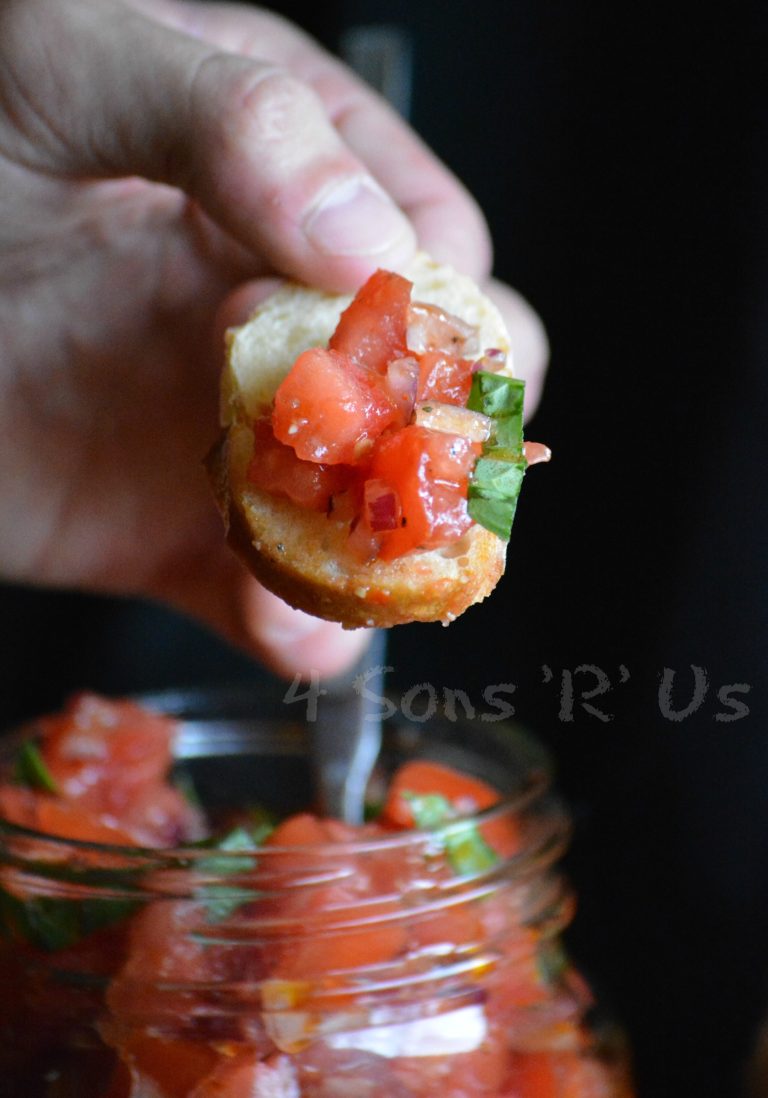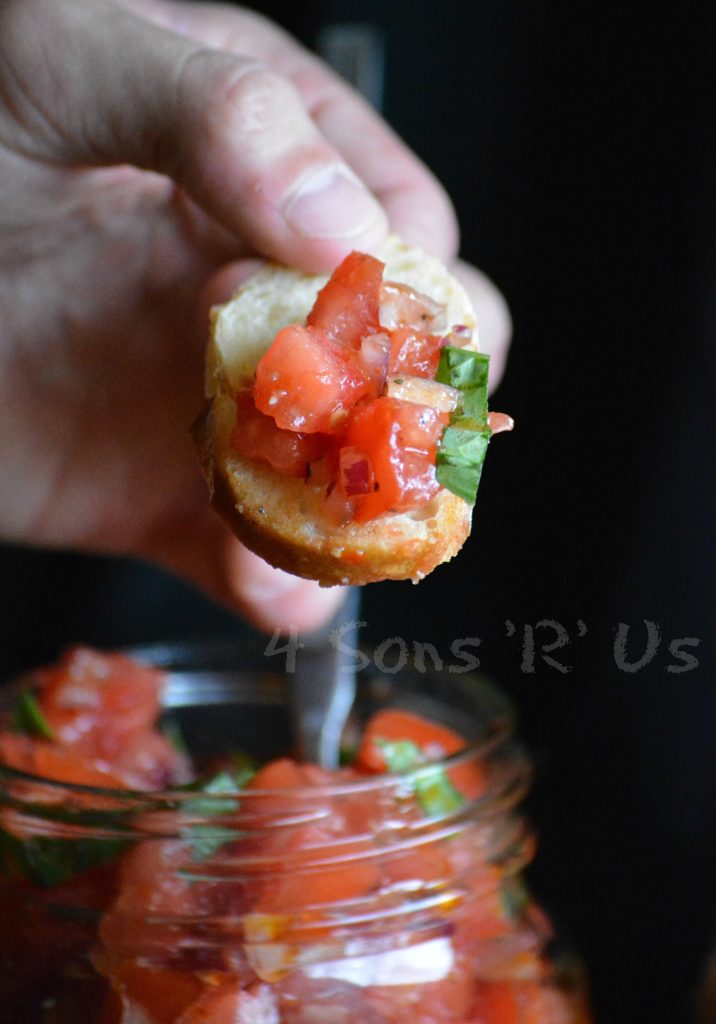 Occasionally my kids gross me out with what they consider ketchup-worthy. I mean, Son # 2 puts it on anything that has 'potato' in it. Casseroles even. If it's got potato, in his book? It must be slathered in ketchup.
While my habit may not gross anyone out quite as much, it is very much in the same vein.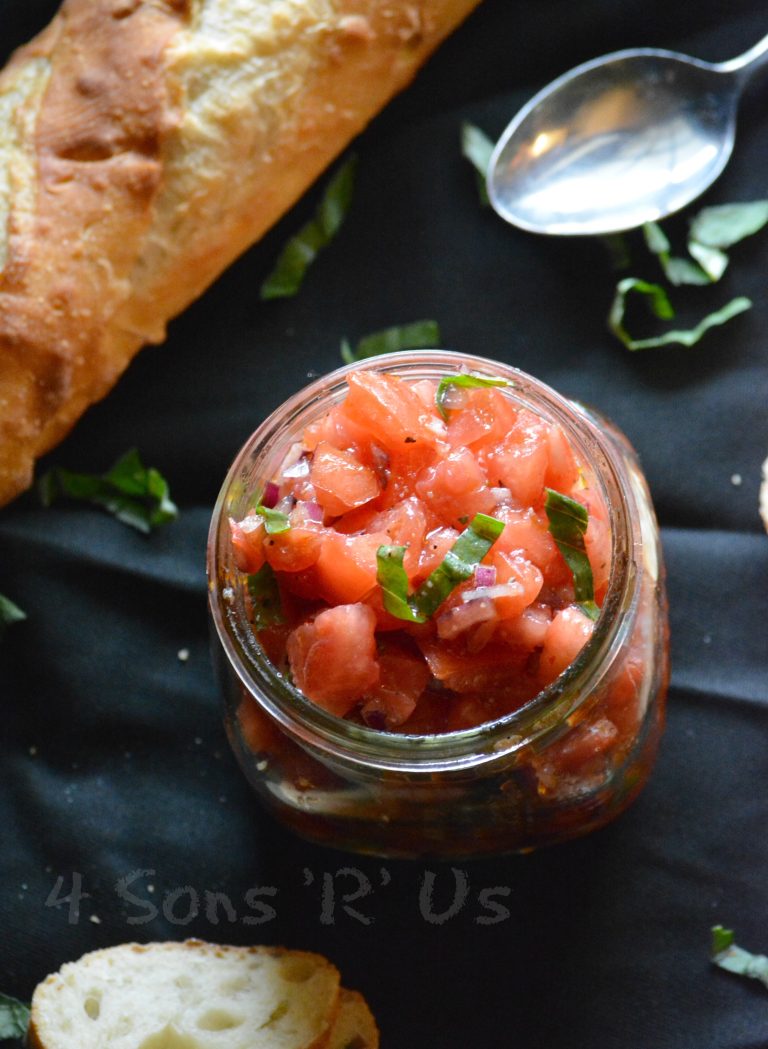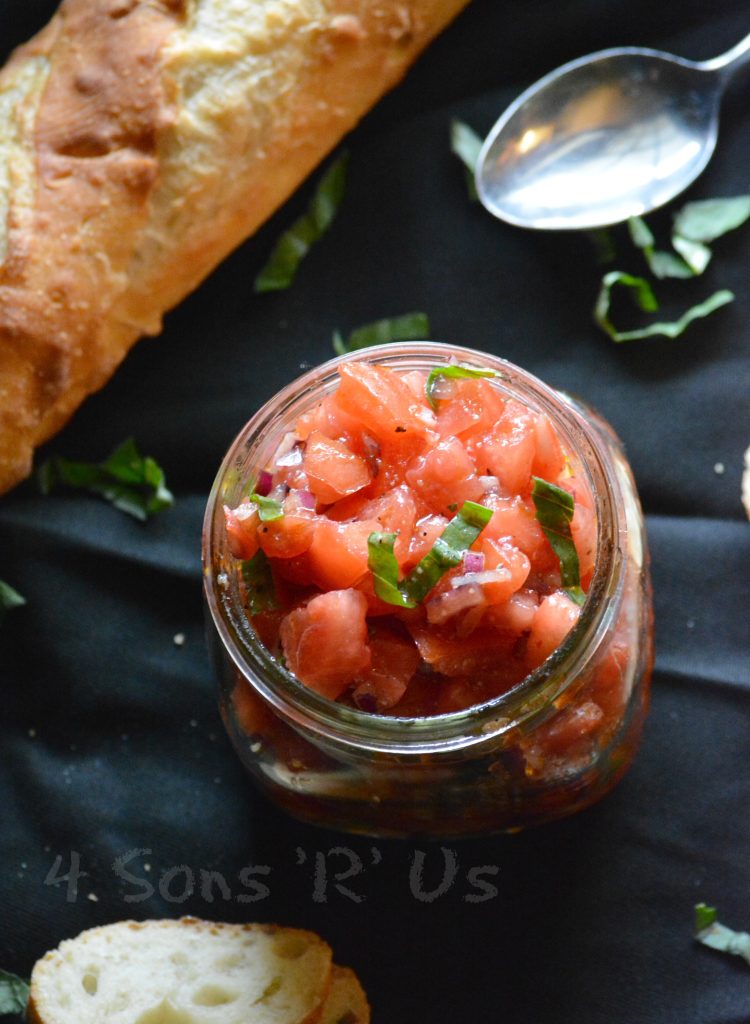 The husband and I, we put salsa on just about everything.
Mexican food, obviously! We also enjoy it on meatloaf. It's a no-brainer on eggs, or anything breakfast related really.
Buuuut, when you really love the stuff there's no better incarnation than eaten and enjoyed straight by the spoonful. On a crisp tortilla chip is a close second.
But my husband is Italian, do you see where we're going with this yet?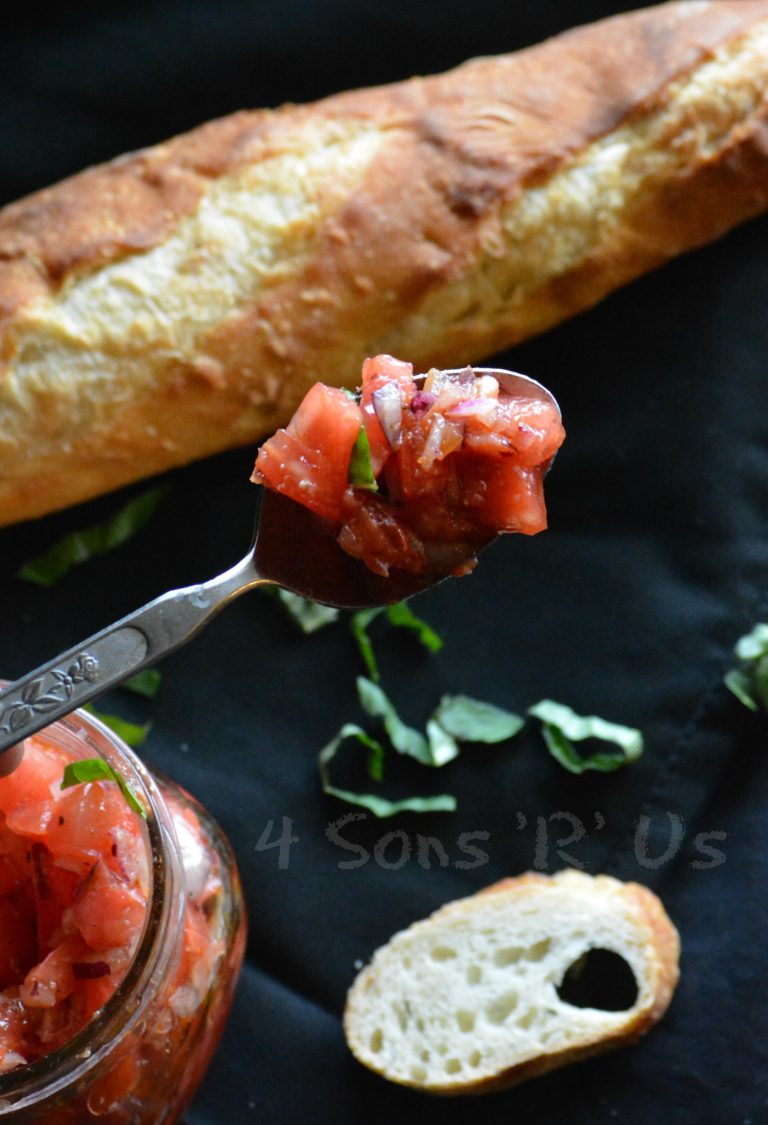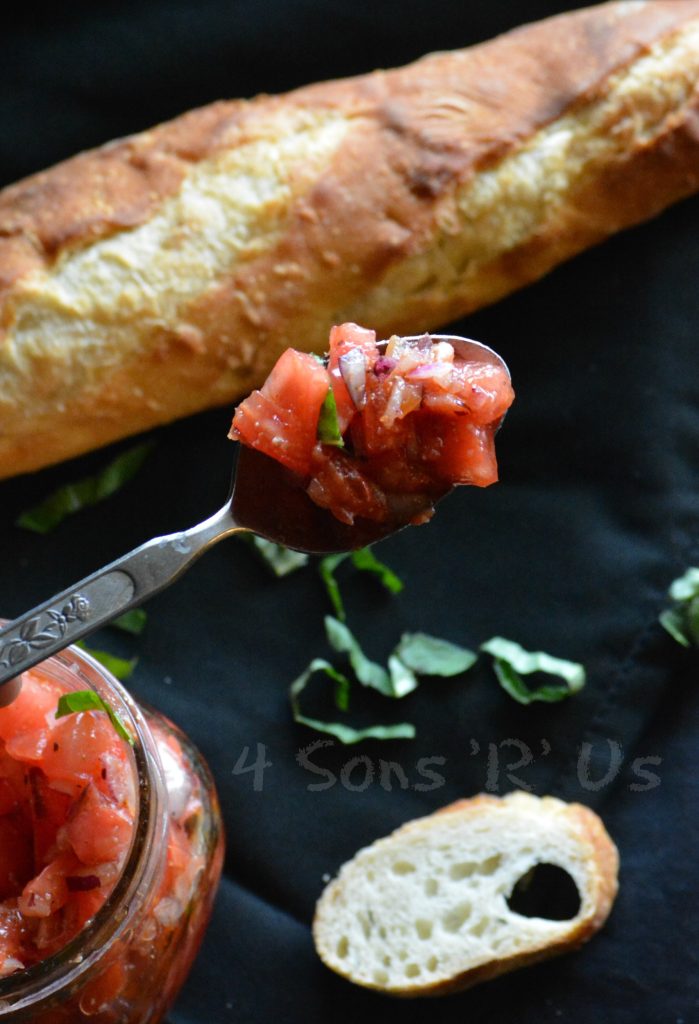 We swapped the tortilla chip for a crostini. Traded some of the traditional fixings for one's more in line with my husband's Italian palate. It took off from there.
This Italian Bruschetta Style Salsa, full of healthy ingredients marinating in a light vinaigrette, is simple to whip up and a refreshing snack or appetizer to enjoy.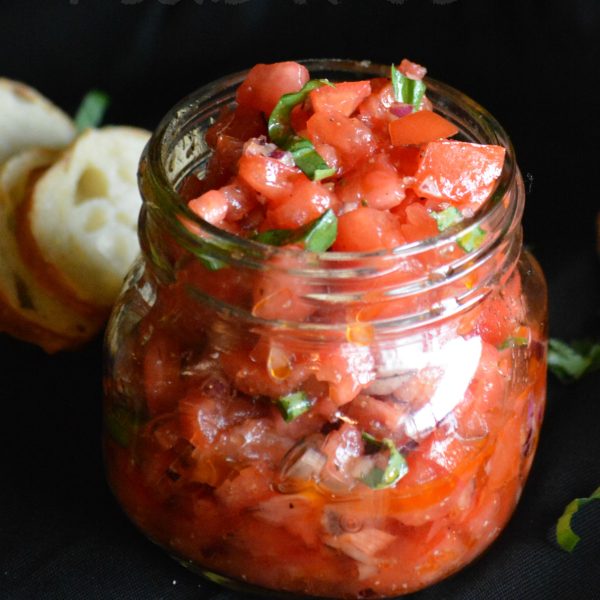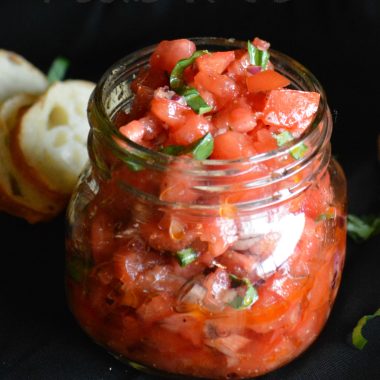 Ingredients
10-12

tomatoes, diced and deseeded

1/2

red onion, diced

1/2

banana pepper, minced (optional)

1/3

green

bell pepper, diced (optional)

3

oz

red wine vinegar

2

oz

water or tomato juice

1

packet

Italian dressing seasoning, or to taste

4

oz

extra virgin olive oil

2-3

leaves

basil, chiffonade
Instructions
Add all of the ingredients to a medium mixing bowl.

Toss well until everything's evenly combined.

Refrigerate before serving, until the mixture's chilled through and the flavors have married, about 1-2 hours.

Serve with a freshly sliced baguette, crostini, or crackers.
Other Salsa Recipes You Might Enjoy: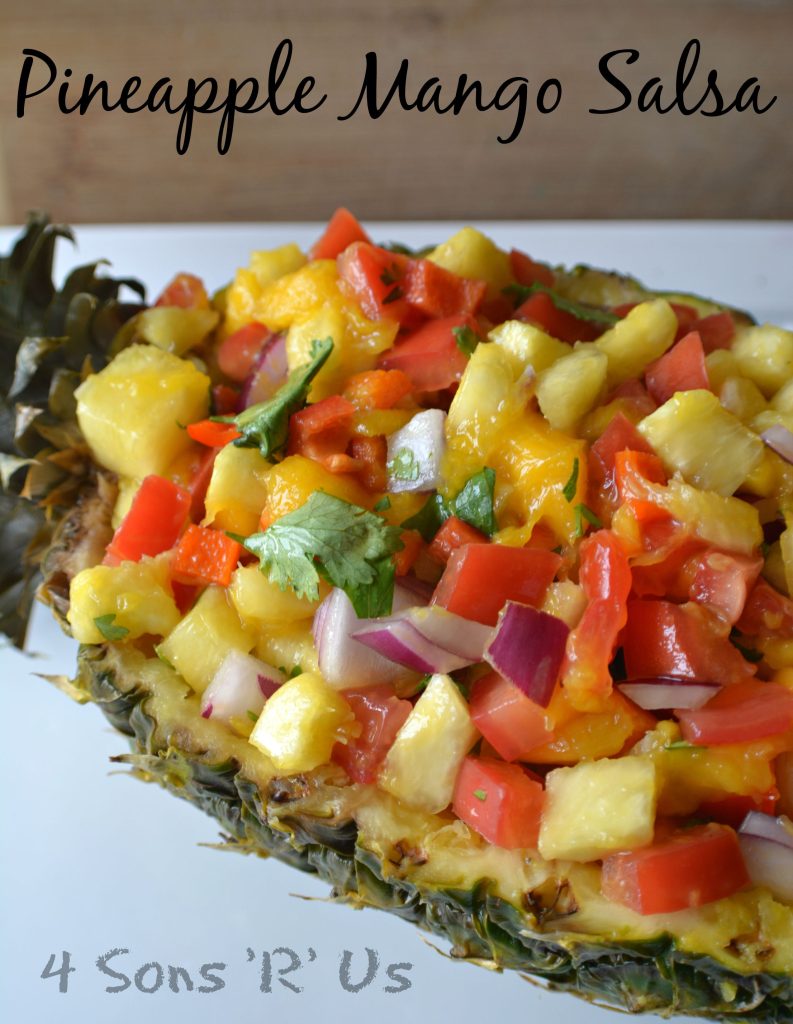 Grilled Chipotle Pork Tenderloin with Cherry Salsa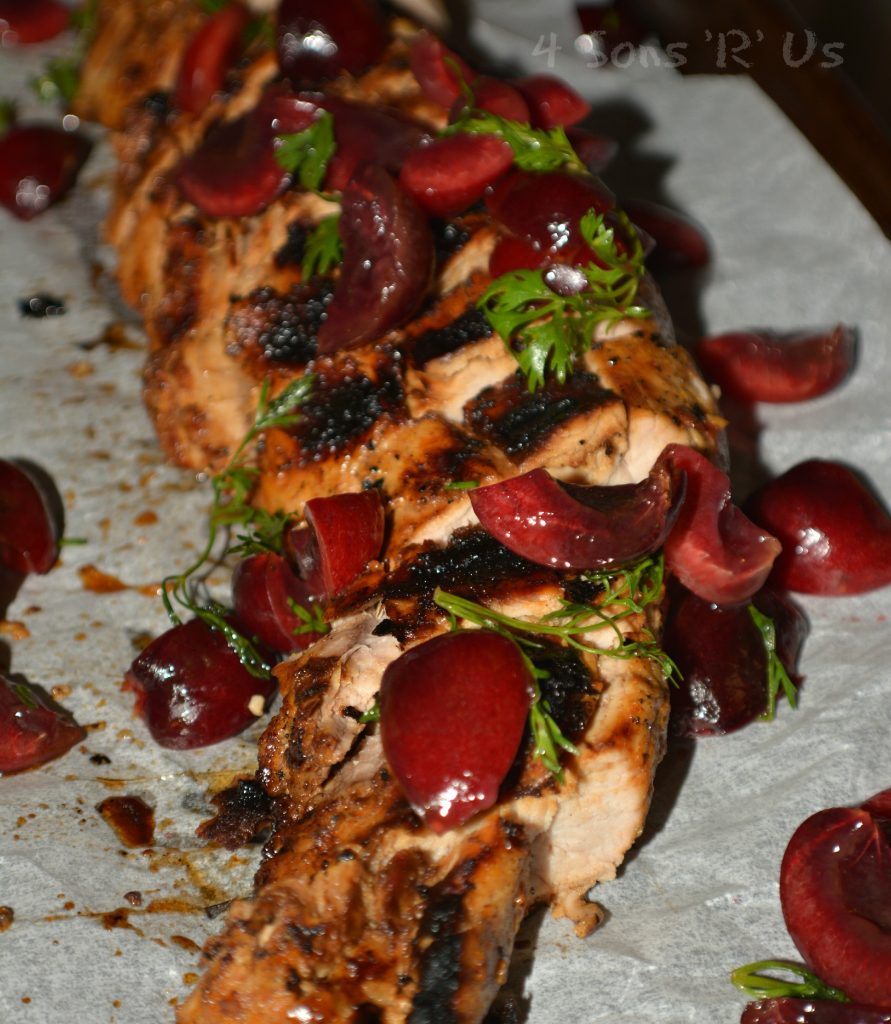 Fruit Salsa with Cinnamon Sugar Tortilla Chips