Enjoy this Cool Ranch Doritos Cheesy Chicken Casserole, a new spin on our original cheesy chicken doritos casserole. This rendition features a Mexican blend of cheese, chicken, cool ranch doritios, diced green chilies, and sour cream. It's a dish meant for digging into with gusto!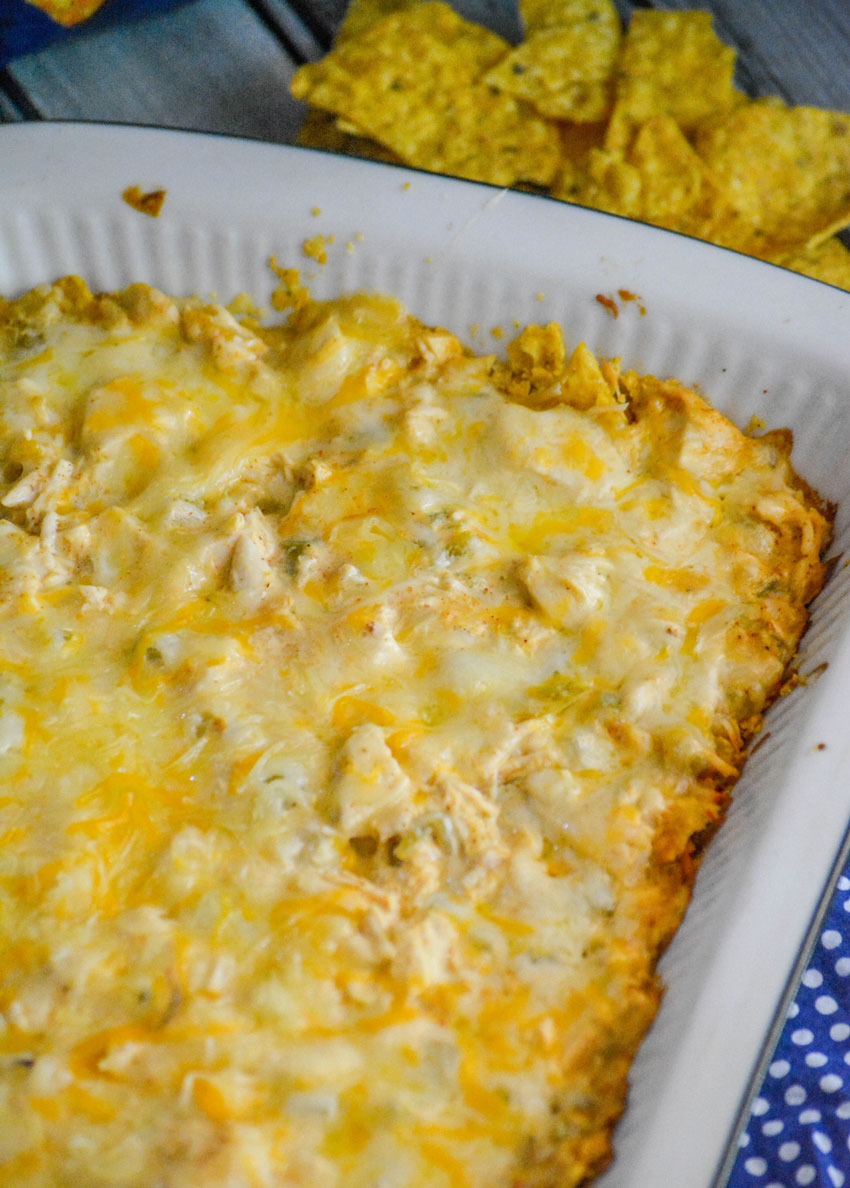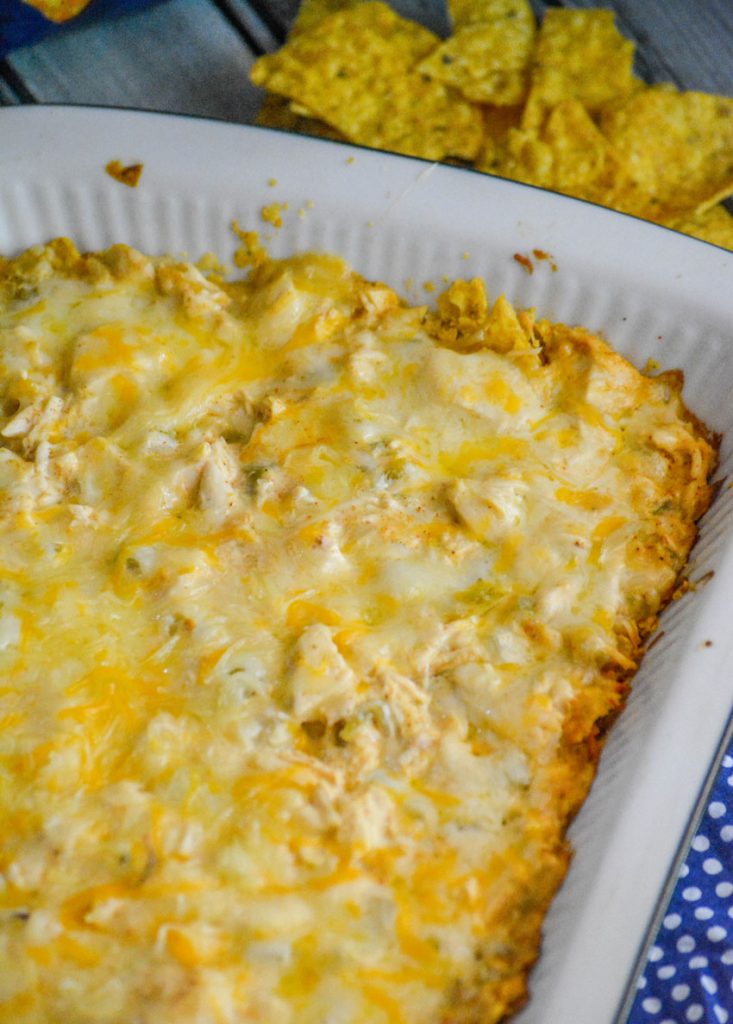 Kids go through so many phases. They don't tell you that when you're preparing to have a baby. Most people either raved about the joys of motherhood, or the great debate between bottle & boob (fed is best ). There are books that explain the progression of things from infancy to toddler-hood, and an unbelievable wealth of knowledge about all things poop-related.
There's plenty of info to be found, both wanted and unwanted, on the developmental milestones in infants & toddlers. However, one thing that wasn't mentioned in the pregnancy 'bible' I was gifted- the phases.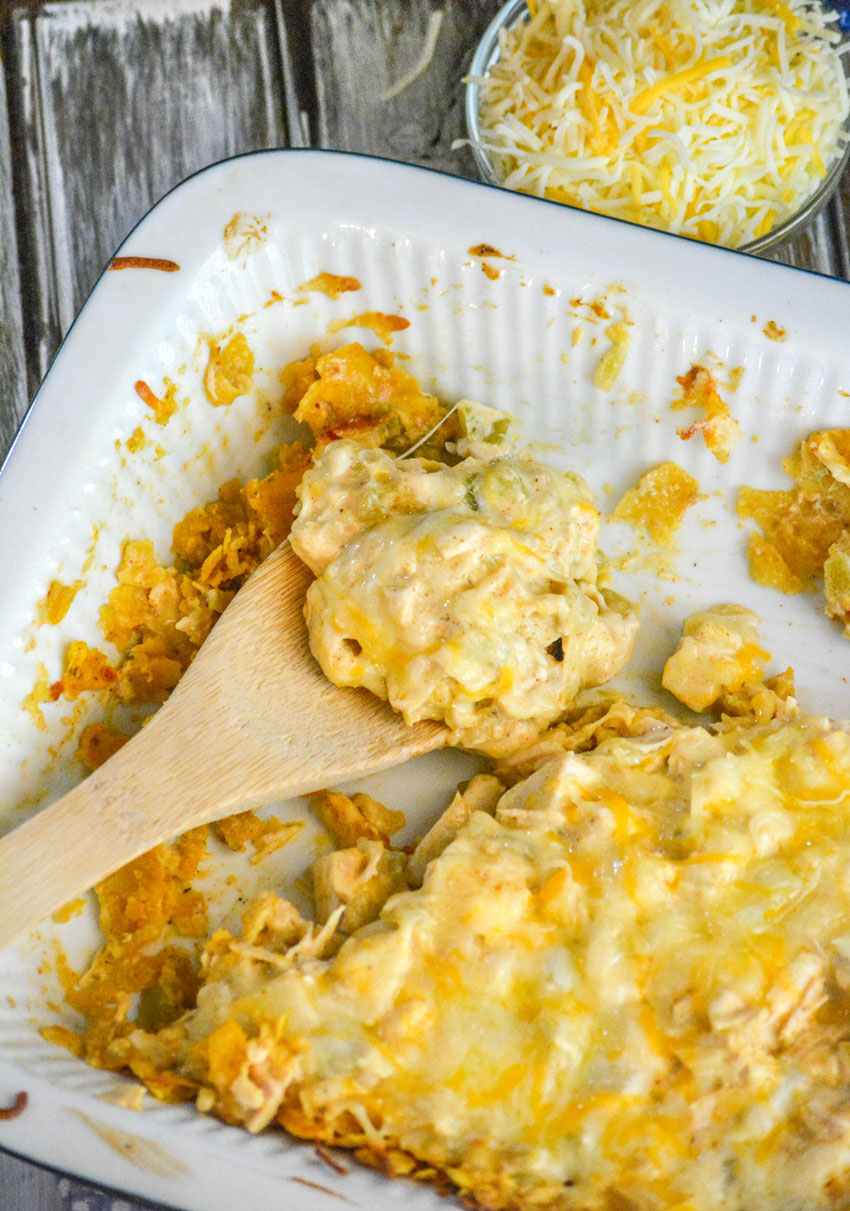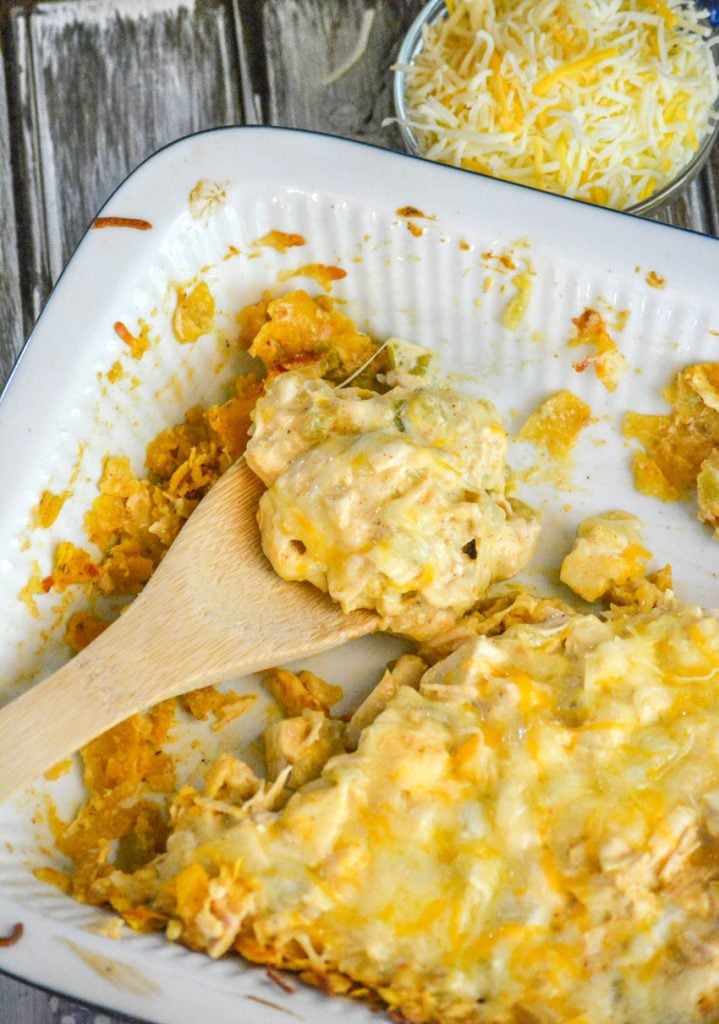 So many phases. Kids go through them, often. There's no telling if it's gonna be a quick one, or a slow burn either. Who knows? Not me, and certainly not my toddler who suddenly won't take a step toward the potty without mood lighting, a stuffed animal audience, and Mommy showering him with blown bubbles.
Or my four year old who was a voracious eater, to the point I was (naively) patting myself on the back at developing such a varied palate in my little mini me. Then one day, he staunchly refused all foods green- and pretty much convinced himself (and me) that he needed Doritos to live (and nothing else). So. Many. Doritos.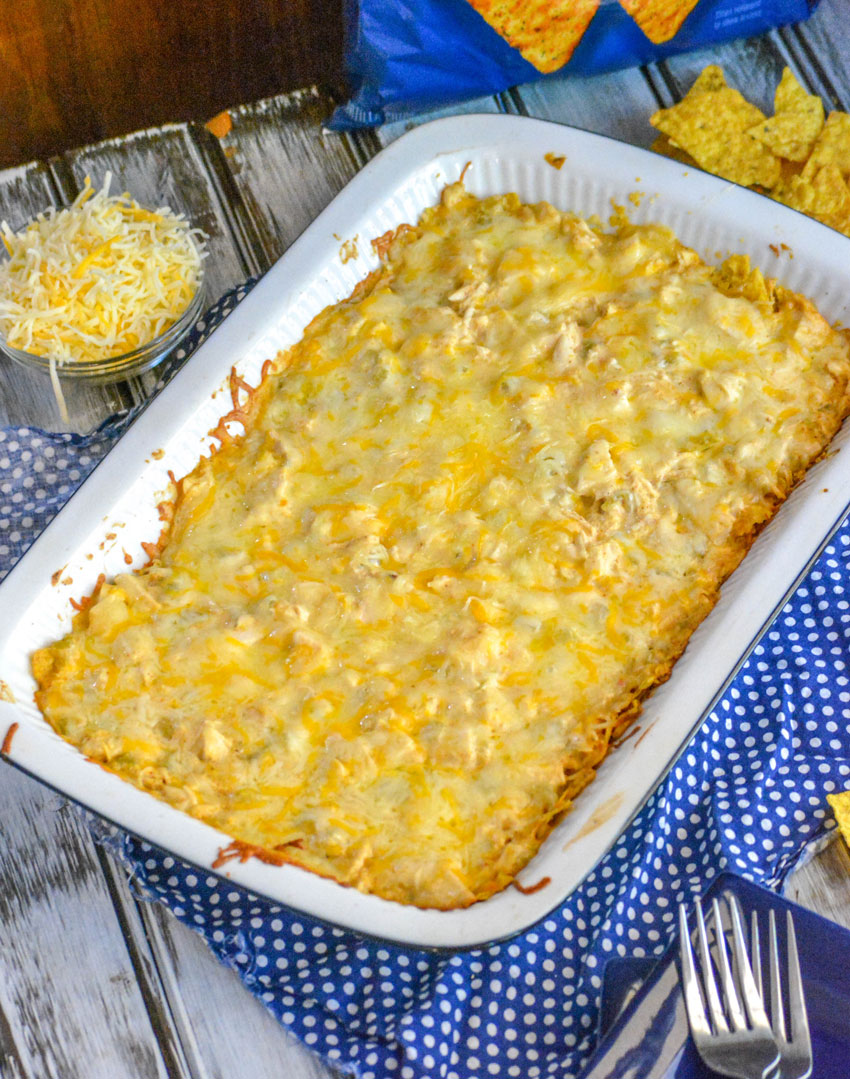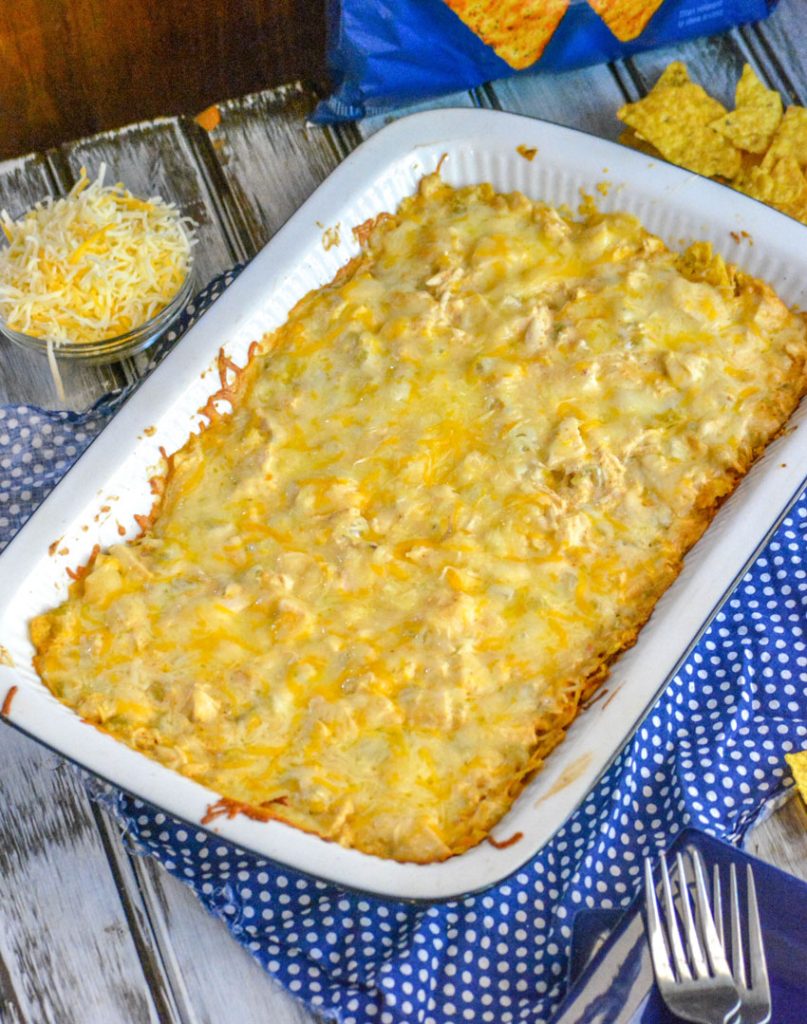 There were the terrible twos, which we later learned aren't so terrible after all. Hindsight's 20/20 folks. Then we moved in to the Three-nager state of things. That was a real doozy. What I truly was unprepared for though, was when we hit 4.
We not so politely dubbed them the 'f*** me' fours. It was by far the worst phase to date. There was no end in sight, and I wondered if we'd ever curb it, see the other side, pass go- you name it.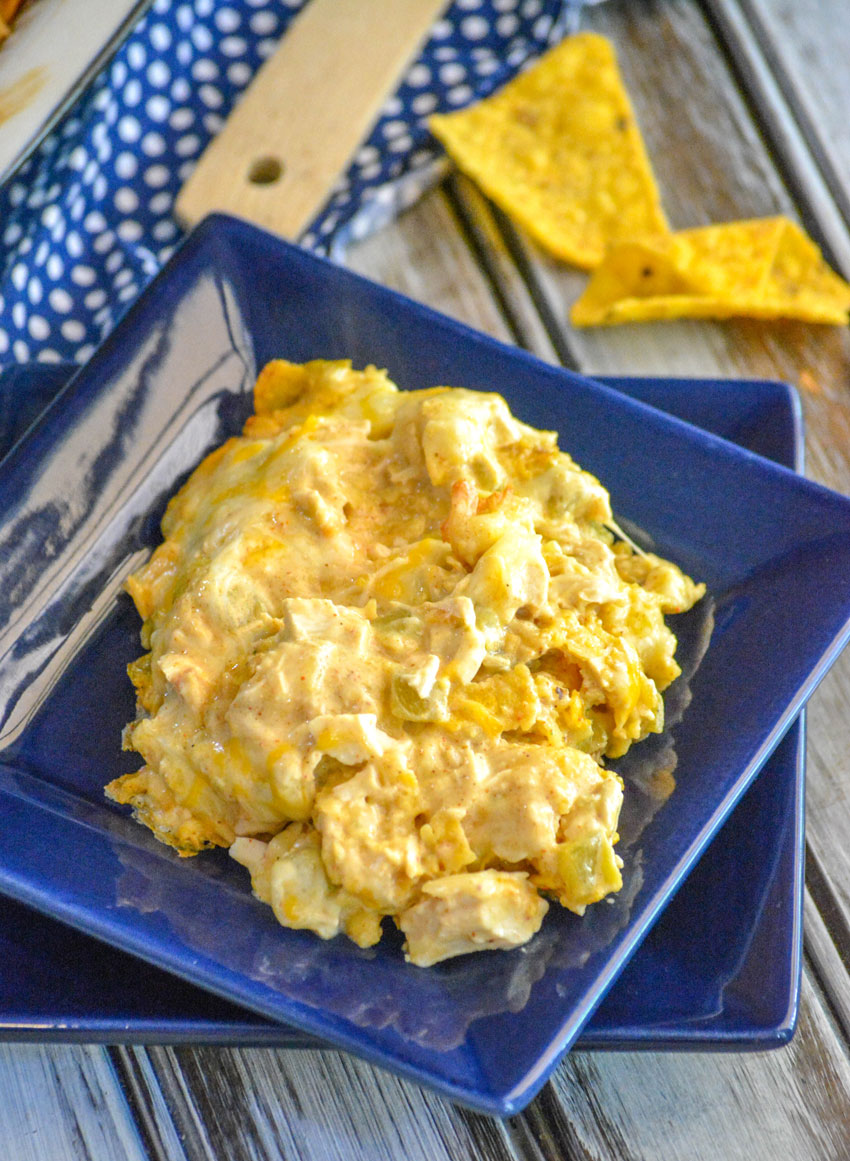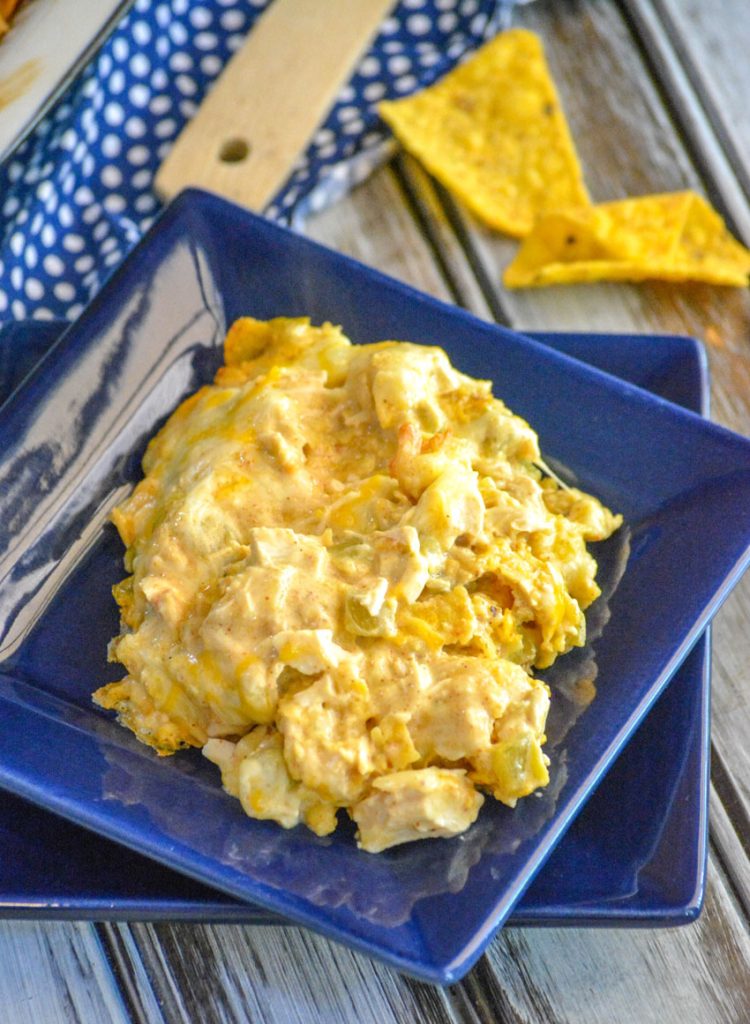 I believed the pediatrician one hundred percent when he told us that no child would starve themselves. This wasn't my first rodeo after all. I knew that if my youngest got hungry enough, he'd eventually eat. Even if it was only a couple meager bites.
What I couldn't always handle? The epic battle of wills. Yes, he came by it honestly- but man! I was beaten, tired, and I just wanted him to eat one good meal. I needed that mom win. That's where the Doritos I mentioned earlier came into play.
They ended up being my saving grace, and on more than one occasion. Also it's exactly how this Cool Ranch Doritos Cheesy Chicken Casserole came to be a mainstay on our dinner menu.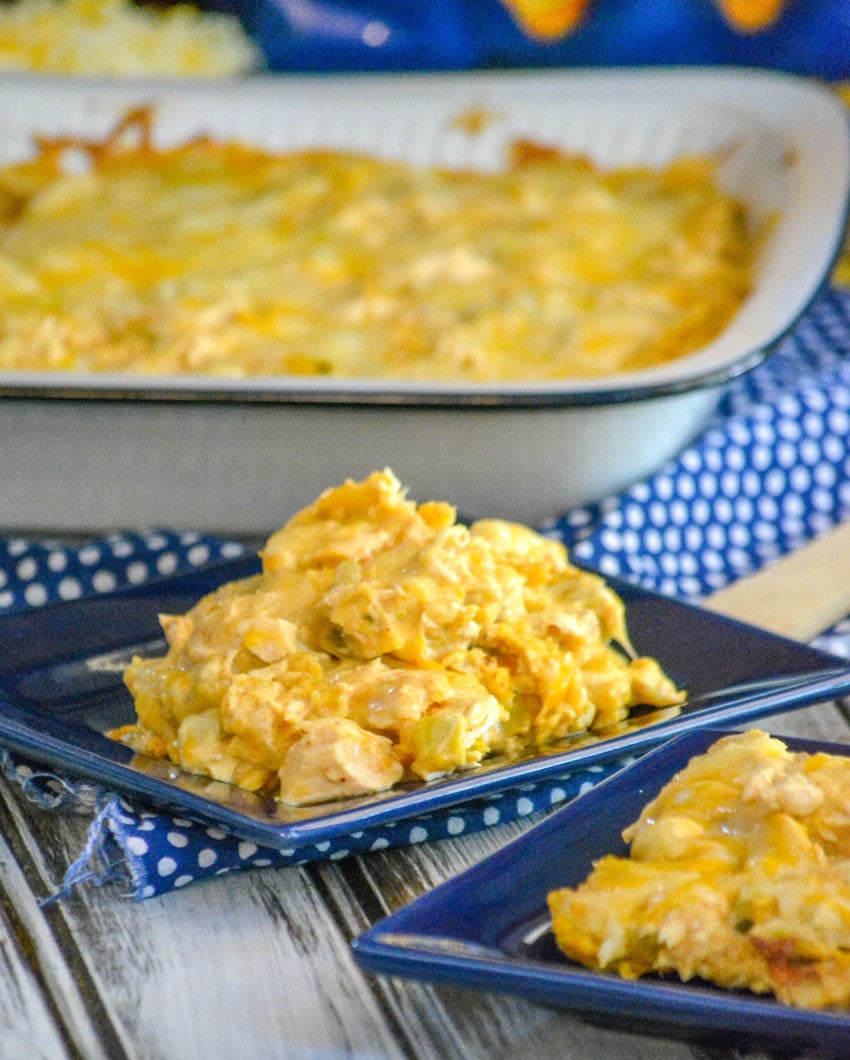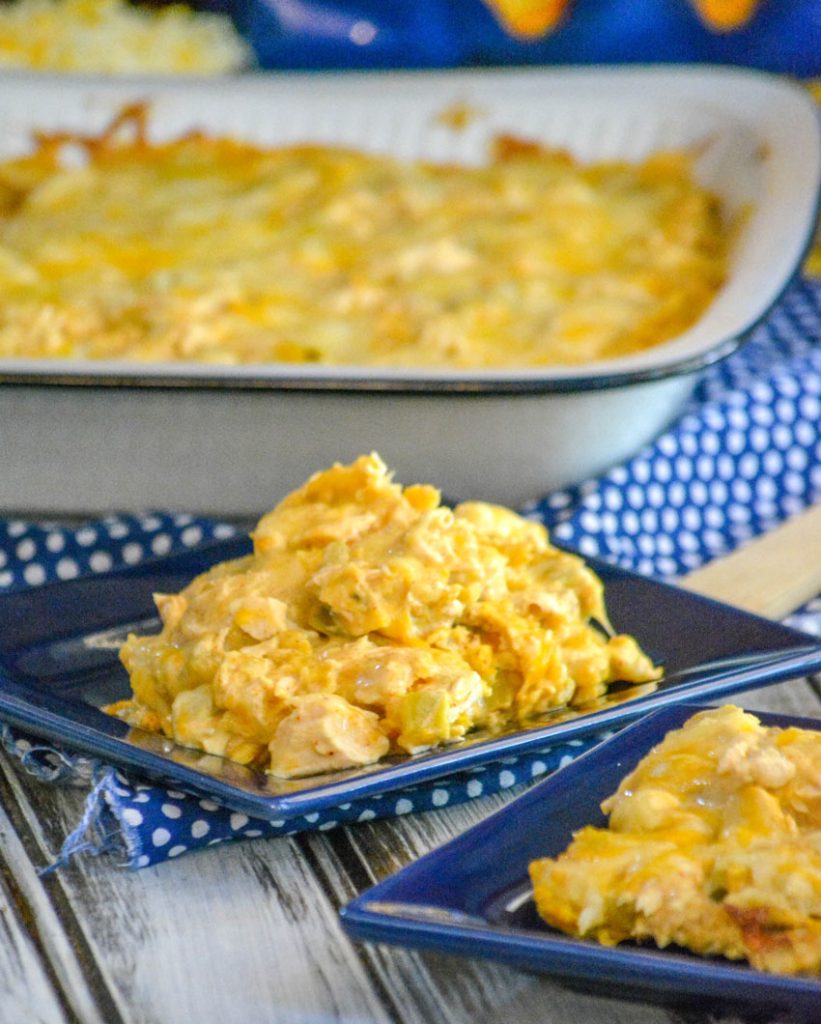 One night, in a moment of desperation, I decided to step out of the box and out of my comfort zone. Instead of fighting my child and denying his Dortios chip obsession, I'd embrace it. What could it hurt??
A little chicken, a little cheese, chips (obviously), some veggies and some cream of soups for moisture. It was a total casserole experiment, and ended up being what kids & parents baked dish dinner dreams were made of. It was a different version though- a cheesy chicken Doritos casserole. It was amazing. The pickiest little eater I'd ever gone to bat with at TWO whole helpings.
That was a couple of years ago. Since then we've updated the dish with a new spin. Just like my kids, this dish went through it's own 'phase'.
Instead of using the classic chip, we swapped it for the cool ranch version. We also revamped it to give it more of a Tex-Mex 'ranch' vibe, but with all the creamy cheesy goodness of the original.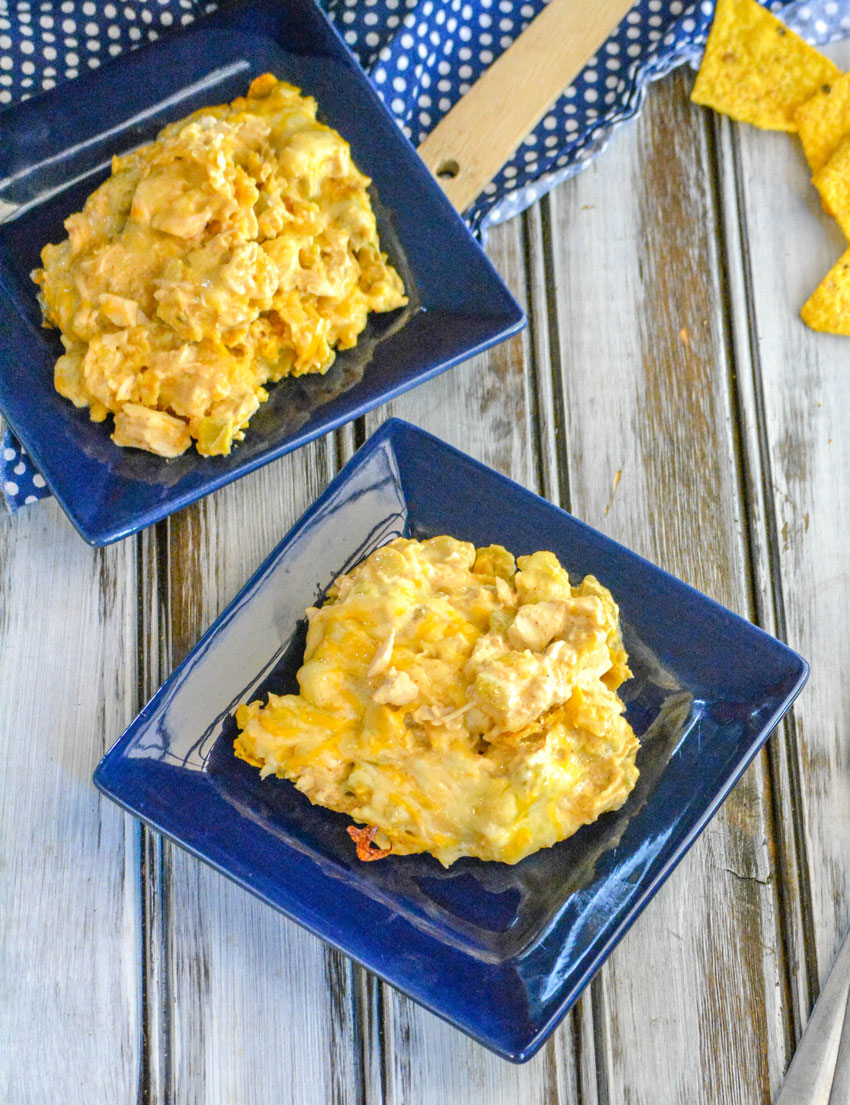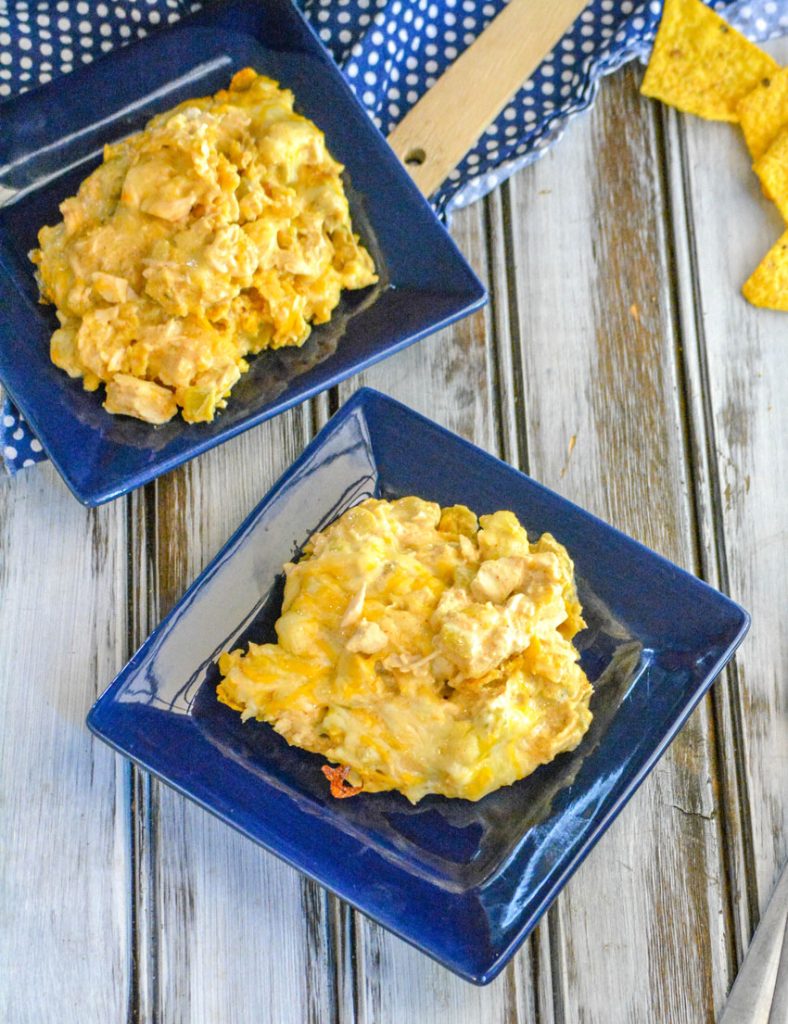 We start making this Cool Ranch Doritos Cheesy Chicken Casserole by mixing together chopped, cooked chicken, 1 cup of cheese, cream of chicken soup, sour cream, half & half, diced canned green chilies, & taco seasoning in a large mixing bowl. Stir until everything's evenly combined.
Next, spread 2 cups of semi-crushed cool ranch doritos chips evenly out over the bottom of a lightly greased 9×13 inch baking dish. Add half of the chicken mixture out evenly over the chip layer in spoonfuls, or 'dollops'. Use the back of the spoon to gently spread the mixture out. Try to disturb the chips as little as possible. You want to preserve the layers as best as you can. Repeat the layers.
Sprinkle the remaining half cup of cheese evenly out over the top of the dish. Cover the dish tightly with aluminum foil, pinching the edges to securely seal it. Bake the dish at 350 degrees for 30 minutes, or until the casserole's hot & bubbly and the mixture's hot & bubbly. Remove the dish from the oven, take off the foil, and let the dish rest for 2 full minutes before scooping and serving.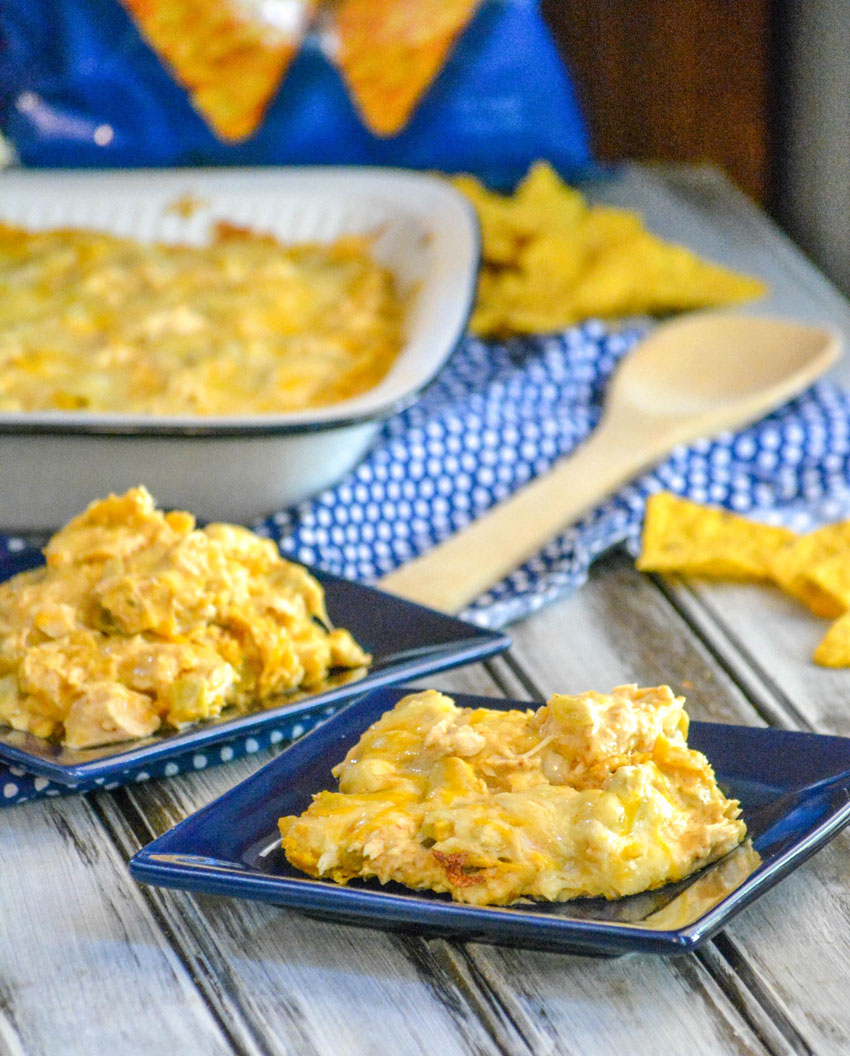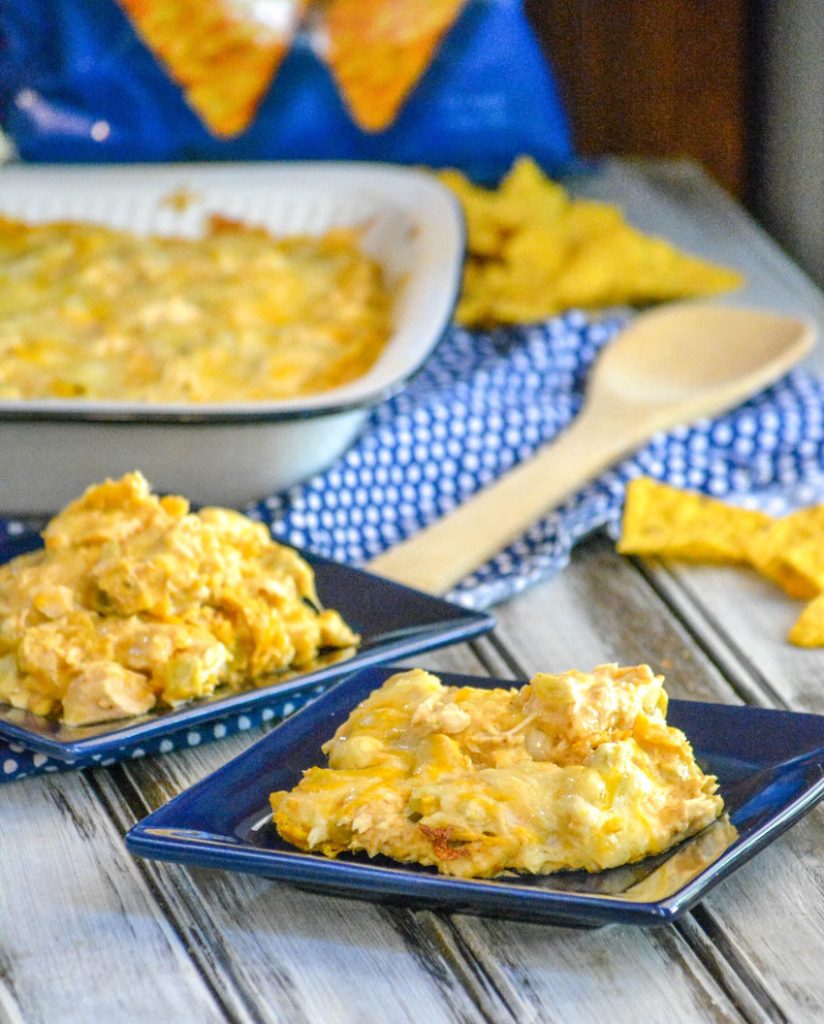 This next phase of our much loved cheesy chicken doritos casserole is one we can all enjoy. The same can't always be said about life, but in the kitchen- this Tex Mex, cool ranch spin is one to look forward to and savor.
Other Cheesy Chicken Ideas To Try: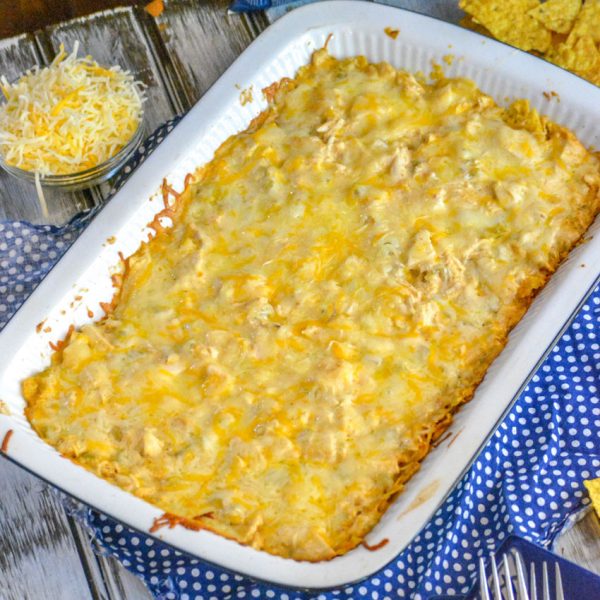 Cool Ranch Doritos Cheesy Chicken Casserole
An easy dinner dish, this casserole has hints of Tex Mex flavor mixed with cool ranch doritos, cheese, chopped rotisserie chicken, and diced green chilies.
Print
Pin
Rate
Ingredients
2-3

cups

chopped rotisserie chicken

1 1/2

cups

Mexican blend cheese

1

can

cream of chicken soup

1/2

cup

half & half

1/2

cup

full fat sour cream

1

8 oz can

diced green chiles, drained

1 1/2

tbsp

taco seasoning

4

cups

crushed cool ranch Doritos
Instructions
In a large mixing bowl, add the chicken, 1 cup of cheese, soup, half & half, sour cream, chiles, and taco seasoning. Stir together until everything's evenly combined.

Spray a 9x13" baking dish with non-stick cooking spray. Spread half of the crushed chips evenly out over the bottom of the dish.

Add half of the chicken mixture, in dollops, evenly out over the chips. Use the back of a spoon the gently spread the mixture out evenly. Repeat the layers.

Sprinkle the last 1/2 cup of cheese evenly out over the top of the casserole.

Tightly cover the casserole with aluminum foil. Bake at 350 degrees for 30-32 minutes, or until hot & bubbly.

Remove the foil, let the casserole rest for 2 minutes, and serve