Easy. Peasy. And, yes, cheesy. (Sorry, had to go there. The rhyme was just too tempting.) This 3 Cheese Gnocchi Mac & Cheese is straight-up comfort food at it's best.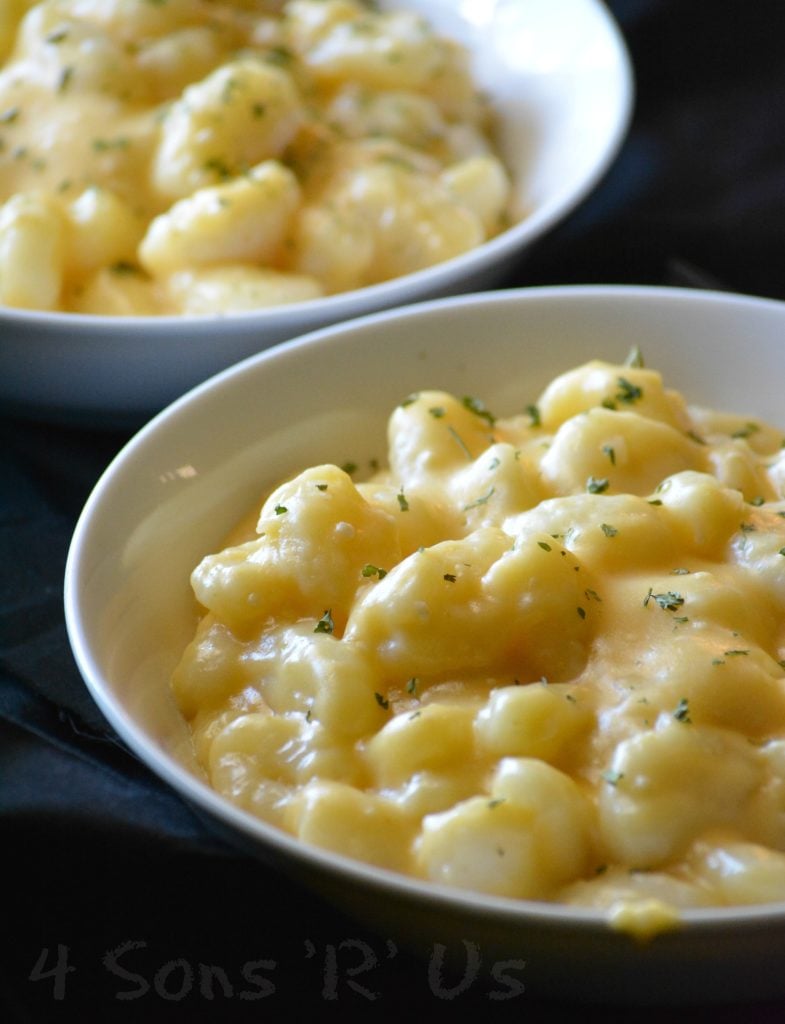 Two of my favorite things, both equally indulgent, in one fantastic dish? Yes, please!
Fluffy potato gnocchi basking in a rich, creamy cheese sauce worthy of gracing the plate of even the haughtiest of Mac & Cheese snobs?
Fill 'er up, and I'm already calling dibs on seconds.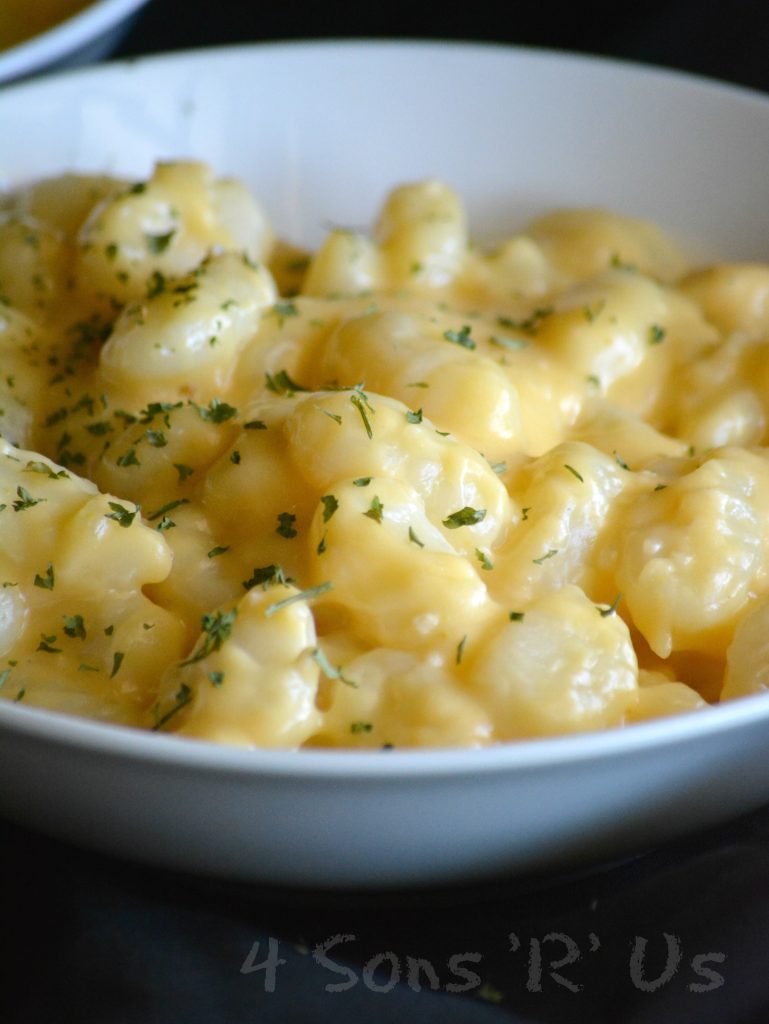 It's awe-inspiring.
Has my kitchen ever churned out such a fine bowl of creamy comfort before? And The taste!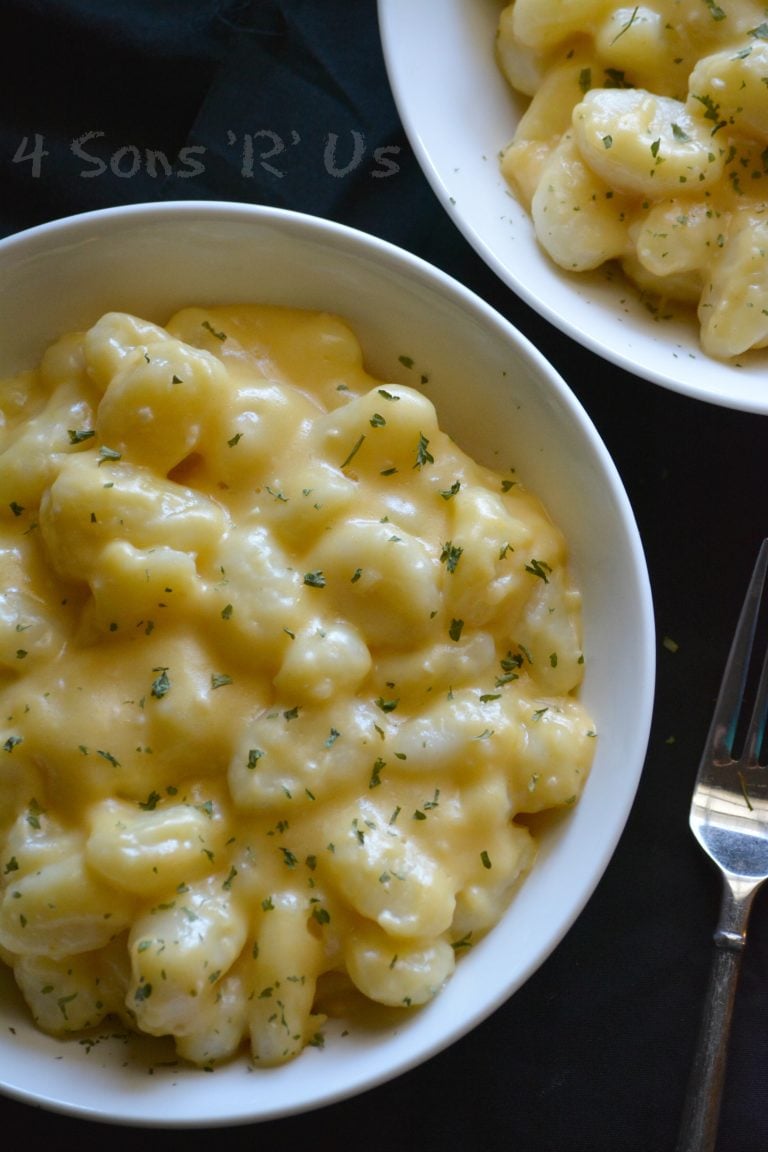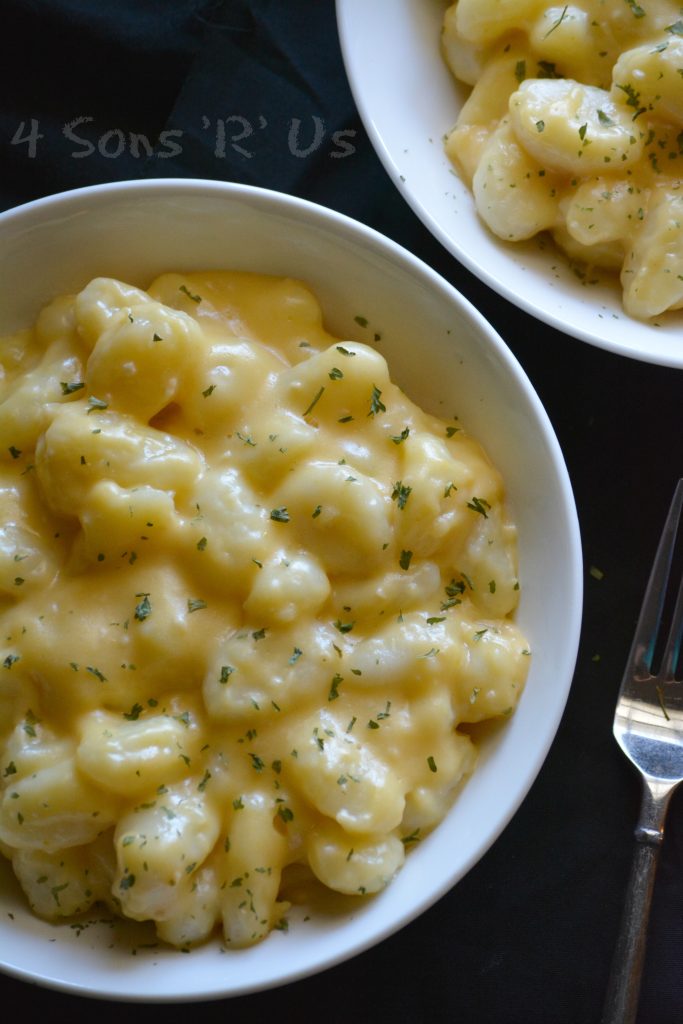 There's just a small price to pay for a few decadent cheeses. And some calories.
But the finished product absolutely pales in comparison.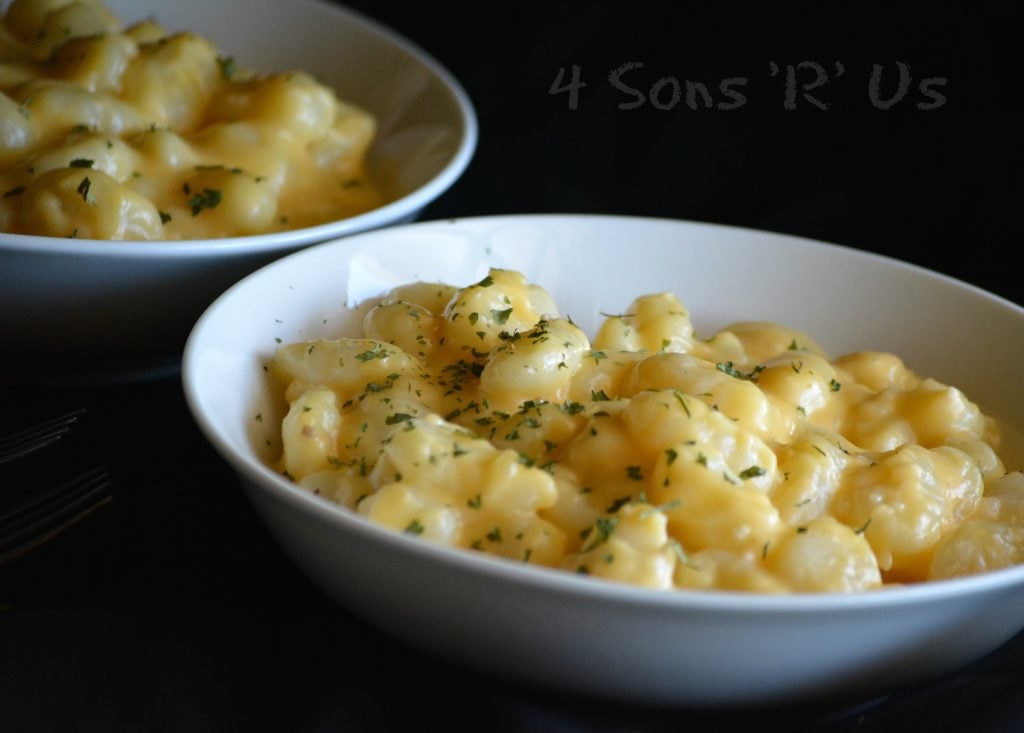 Grab a spoon, grab a fork, grab whatever's handy and dig into a bowl.
Dig in for a quick and easy pick me up on warm days, bad days, or just days when you want to treat yourself to a hearty bowl of creamy cheesy comfort in a simple dish.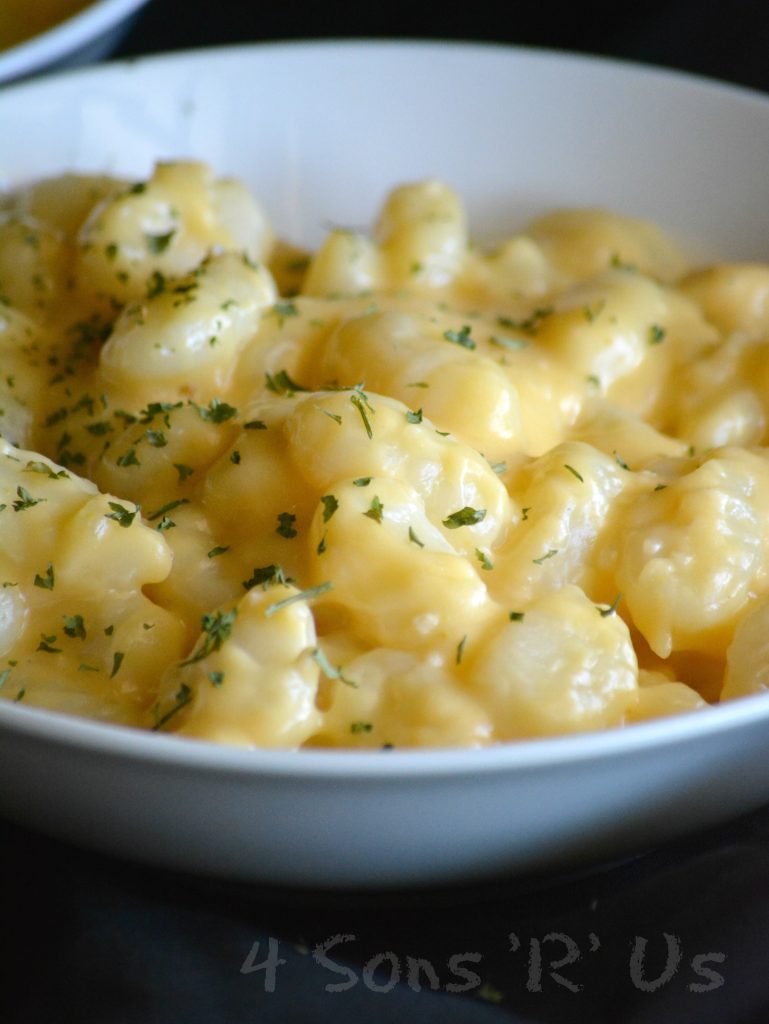 3 Cheese Gnocchi Mac & Cheese
2016-08-18 22:07:35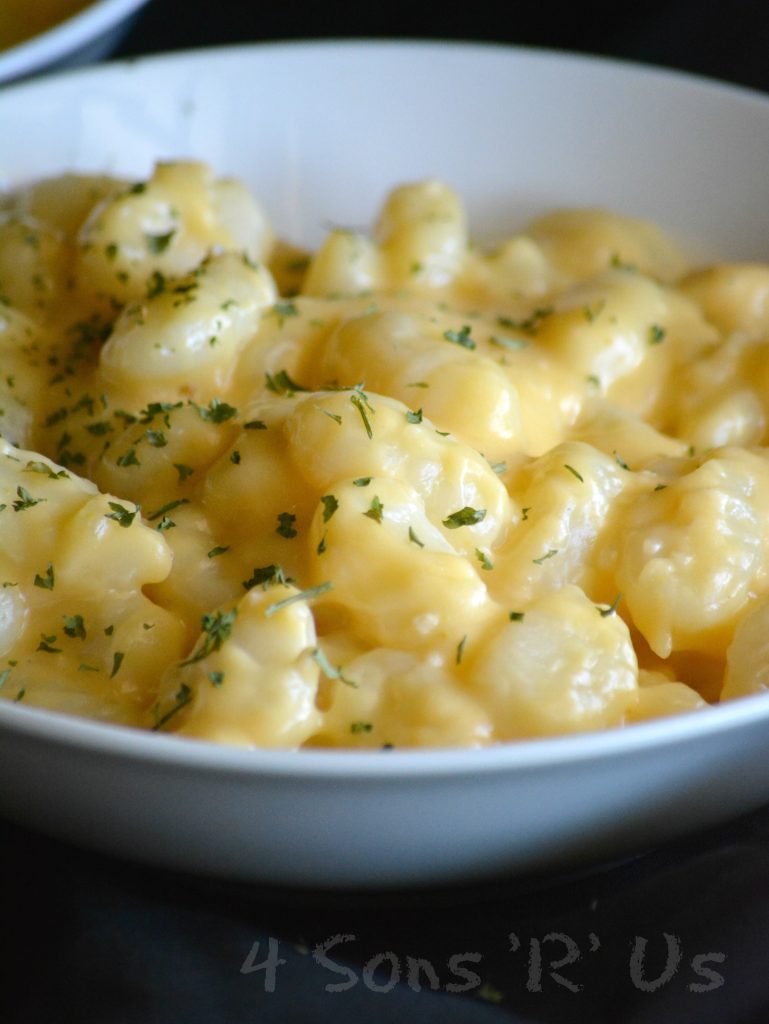 A hearty bowl of creamy, cheesy comfort food that's as quick and easy to make as it is satisfying to enjoy.
Ingredients
2 16 oz pkgs potato gnocchi
3 tbsp cornstarch
1 cup chicken broth
2 tbsp butter
3-4 tsp minced garlic
1 cup half and half, or milk (warmed)
1 1/4 cups shredded fontina cheese
1 cup shredded sharp cheddar cheese
1/2 cup shredded Parmesan cheese
salt & pepper, to taste
finely-chopped fresh parsley or basil, for topping
Instructions
Cook the gnocchi according to package instructions. Drain and set aside.
While the gnocchi cooks, get started on the cheese sauce: In a small bowl, stir together the cornstarch and the broth until evenly combined and set aside.
In a large skillet, over medium heat, heat the butter over medium heat. Add in the garlic and saute, stirring constantly, about 1-2 minutes. Stir in the cornstarch mixture, and whisk until combined and a roux has formed. Slowly stir in the milk a little bit at a time, and whisk until combined. Continue cooking, whisking constantly, until the mixture reaches a low boil. Then remove from heat, and stir in the cheeses until they too are melted and the cheese sauce is smooth. Season the sauce with salt and pepper, to taste, if desired, and remove from heat.
Transfer the cooked gnocchi to the cheese sauce stirring until they're completely coated. Serve immediately, with a sprinkle of finely chopped, fresh basil and/or parsley and a sprinkle of shredded Parmesan, if desired.
Adapted from Gimme Some Oven
4 Sons 'R' Us https://4sonrus.com/
Pictures Updated 8/18/16