Walking desserts are the sweet answer to walking tacos. With four different versions, there's sure to be something to please everyone.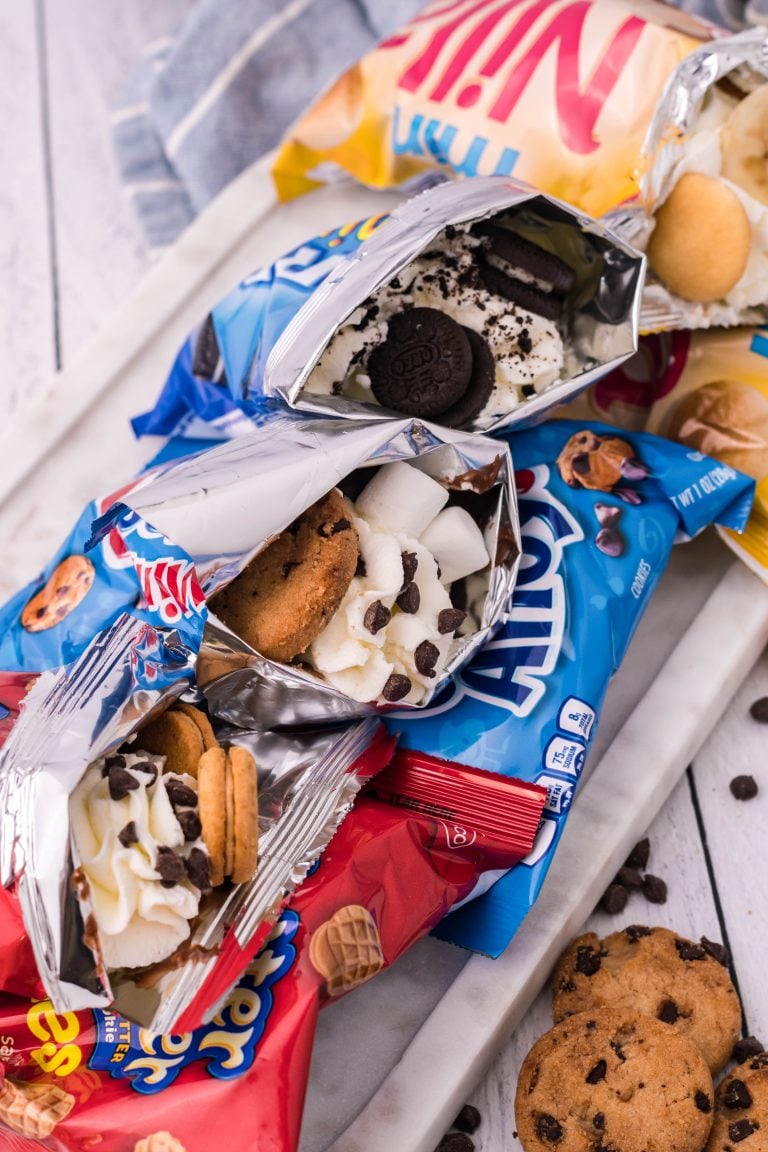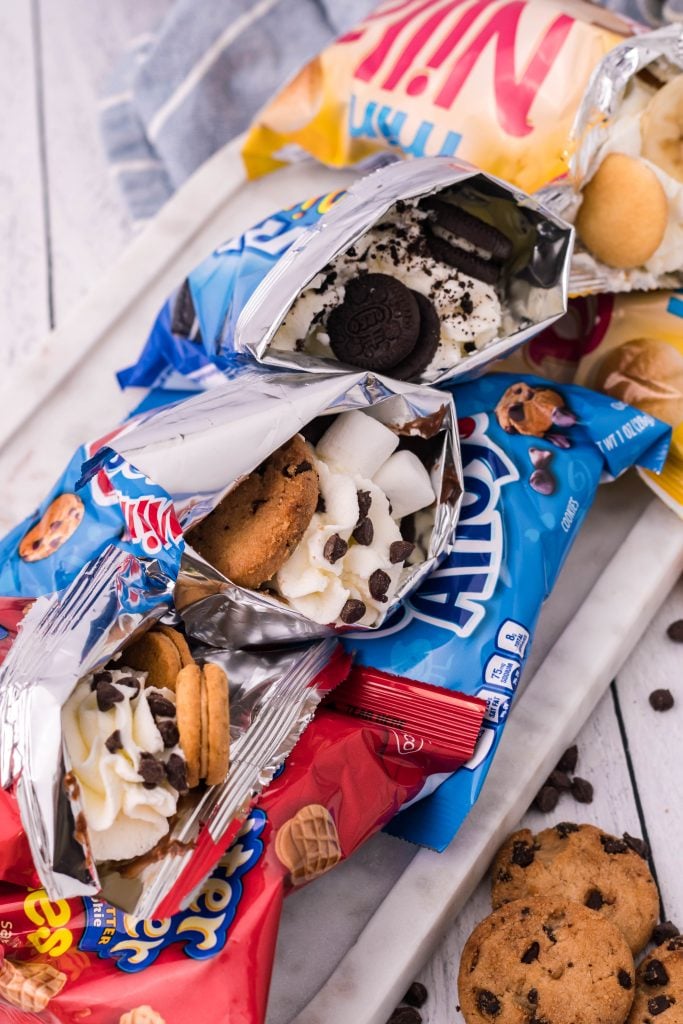 There's something so fun about eating a meal out of a bag.
Like walking tacos. We love getting them at the ballpark and it's really fun to make our own.
That got me thinking.
Why don't we ever make something similar for dessert and just substitute out all the savory flavors for sweets?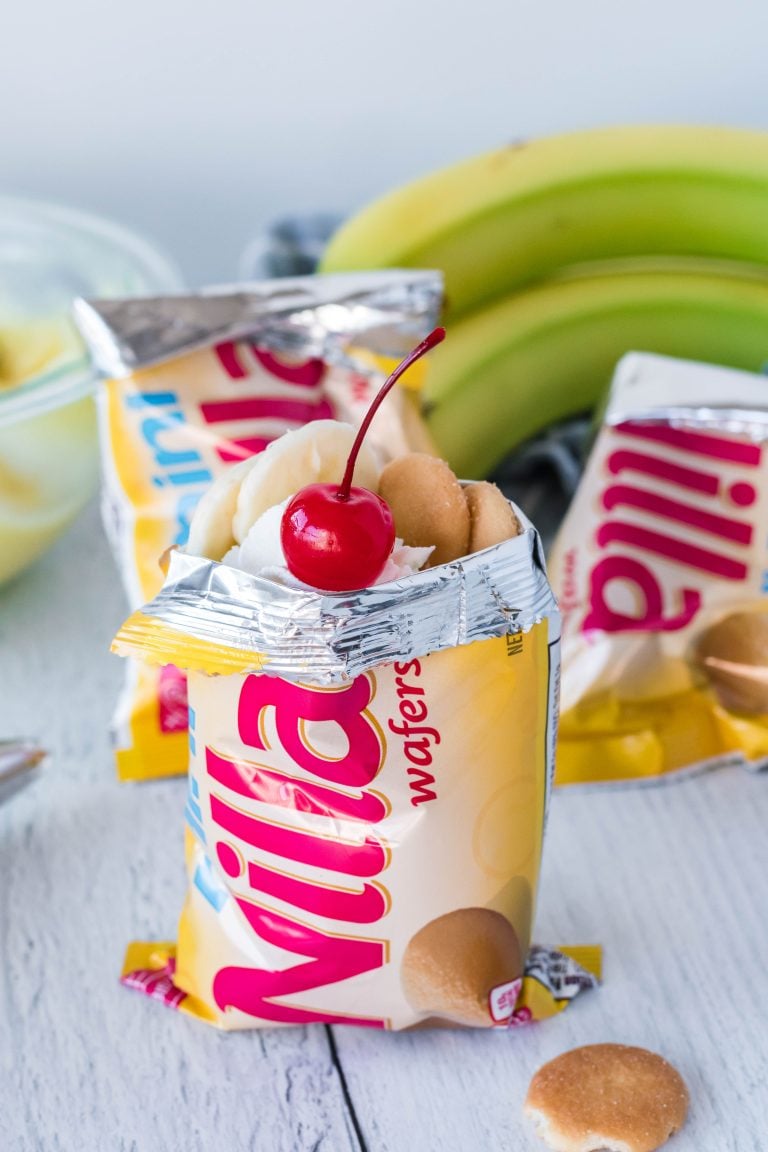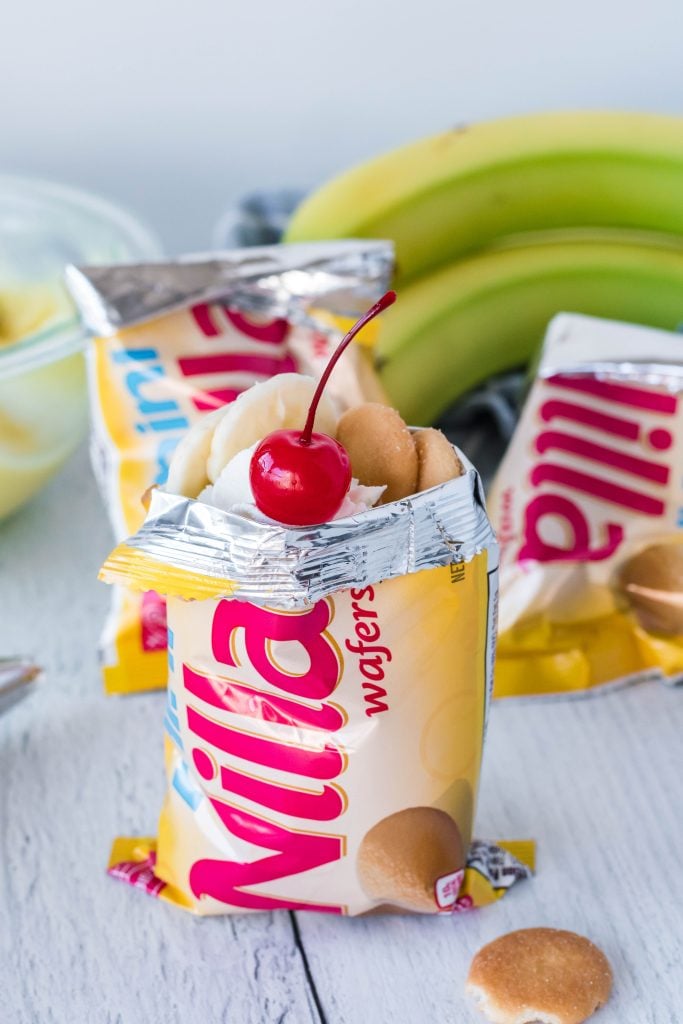 Well, that's exactly what I did with these mini desserts.
And because I love to give options, I made four different kinds:
banana pudding
cookies and cream
s'mores
chocolate peanut butter
With those options, there's sure to be something for everyone!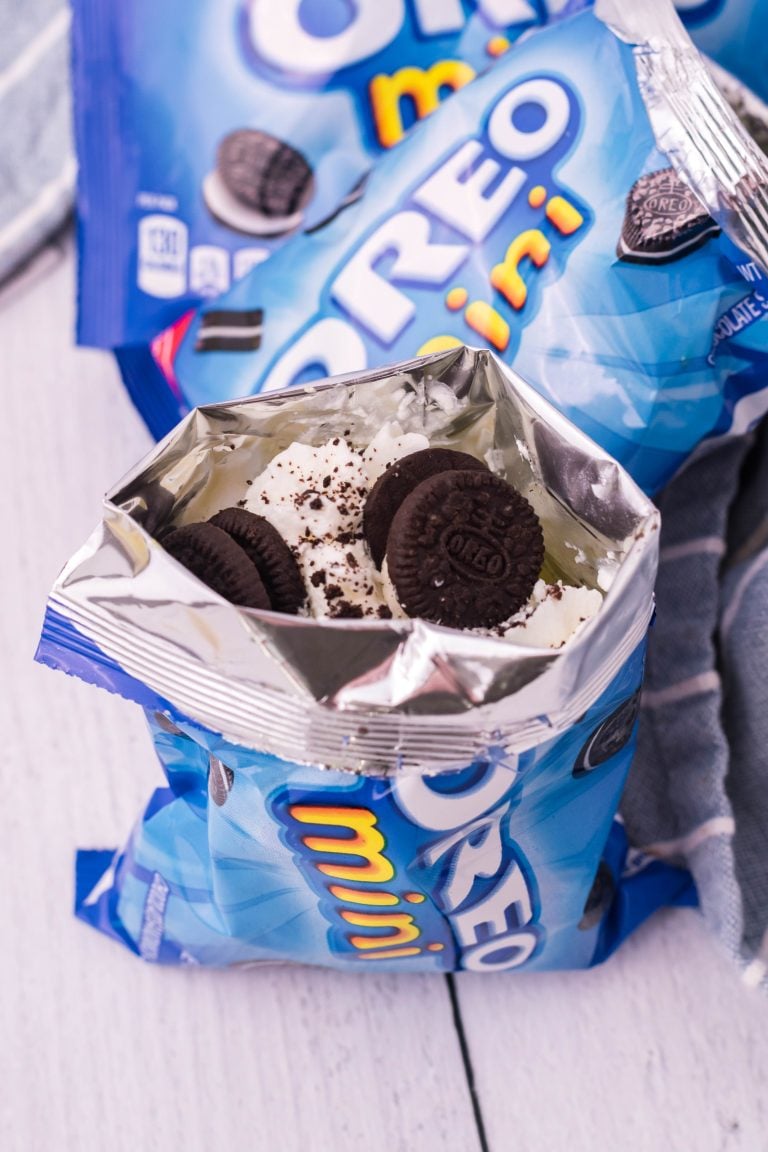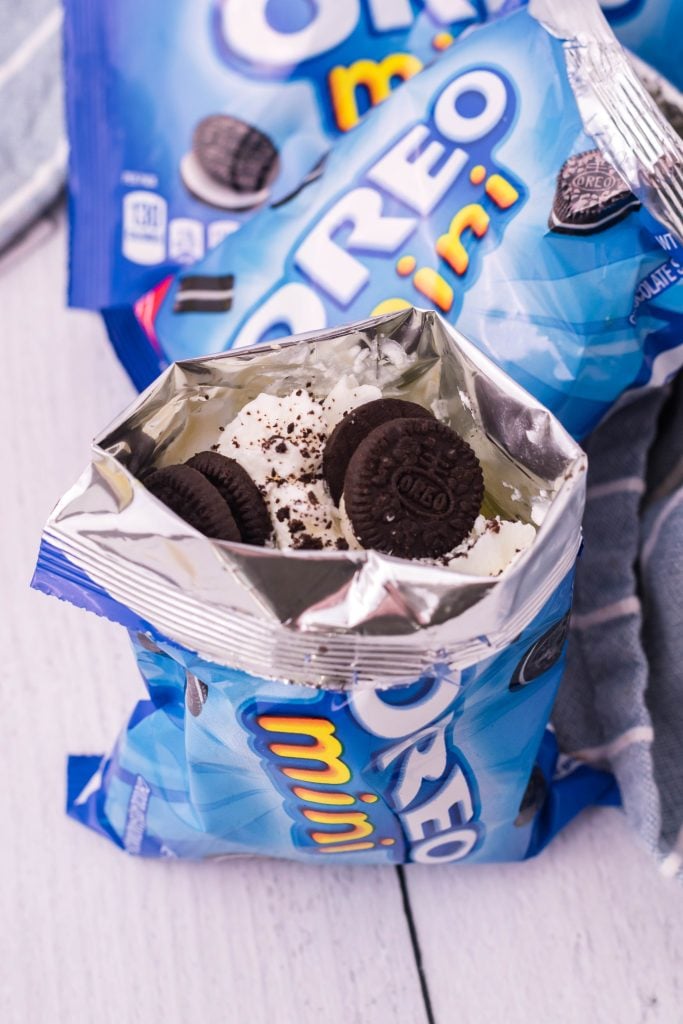 Ingredients
Each version of the walking dessert uses a basic set of ingredients:
Mini cookies in individual serving packets
Pudding mix and milk
Toppings
Let's break down exactly what you need for each variety.
Banana Pudding
Nila wafers– Get the individual bags of cookies that are perfect for lunchboxes.
Vanilla pudding– 1 package of pudding mix
Milk– To make the pudding
Bananas– Slice them up for real banana flavor
Toppings– I like to add whipped cream and cherries to each bag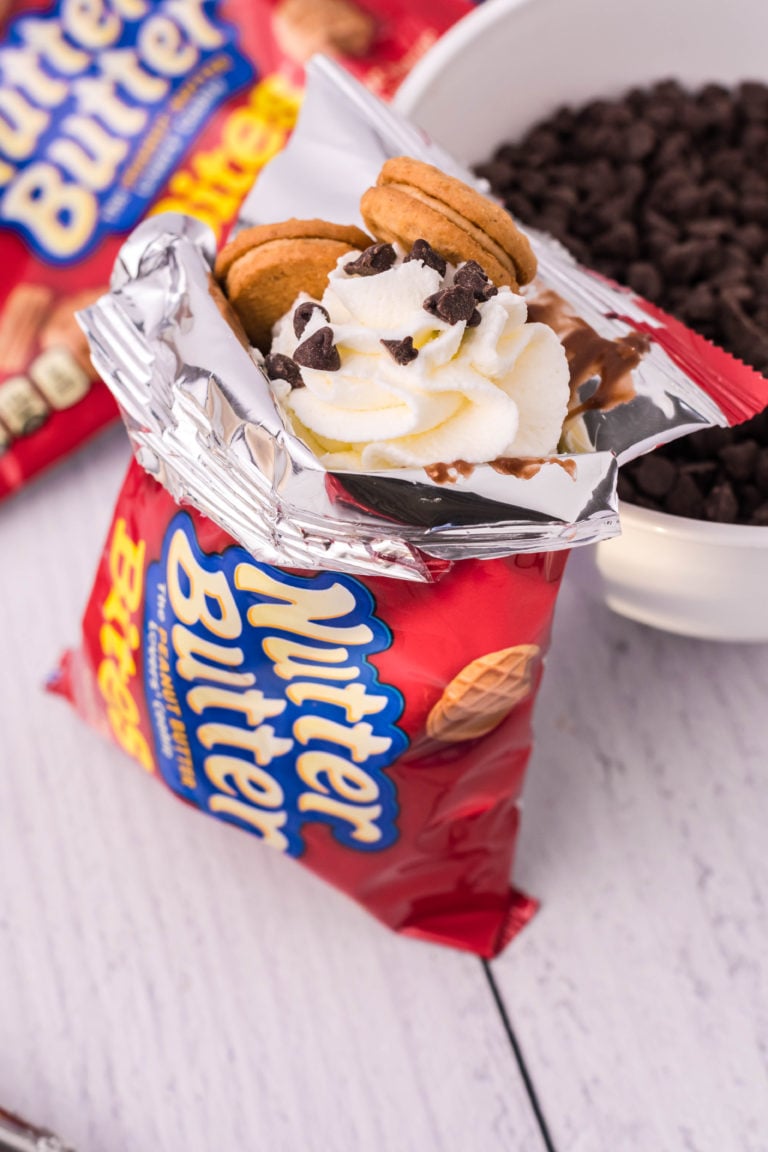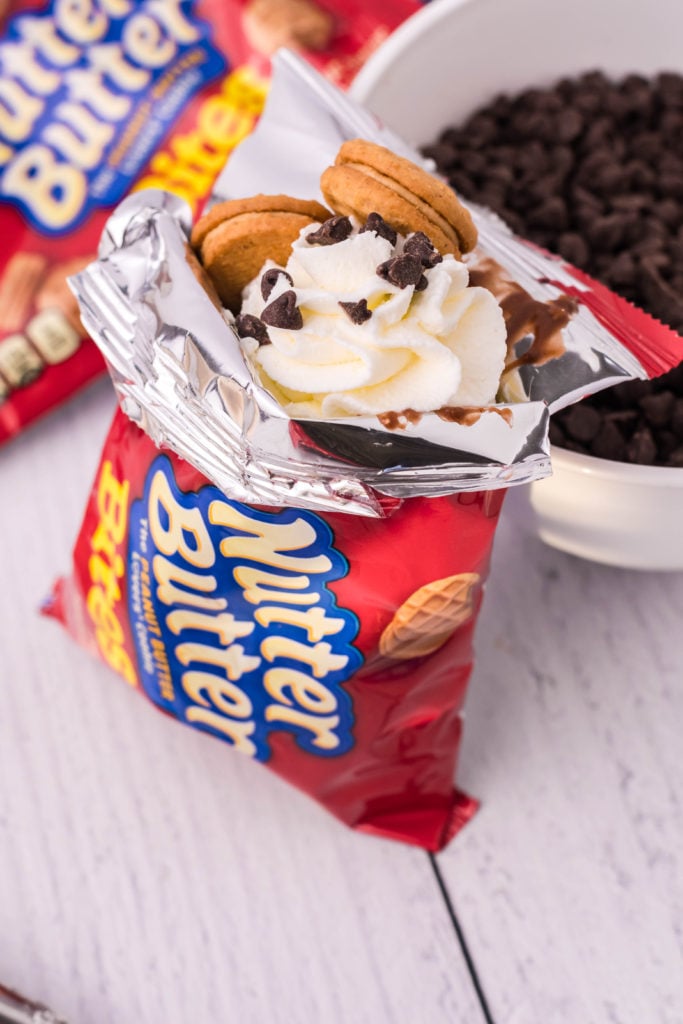 Cookies and Cream
Oreo cookies– Again go for the individual bags of cookies and make sure they are the mini Oreos.
Vanilla pudding– 1 package of pudding mix
Milk– To make the pudding
Whipped cream– For topping
S'mores
Chocolate chip cookies– Use the individual bags of Mini Chips Ahoy.
Chocolate pudding– 1 package of chocolate pudding mix
Milk– To make the pudding
Mix ins– Chocolate chips and mini marshmallows
Chocolate Peanut Butter
Peanut butter cookies– Use individual bags of mini Nutter Butters
Chocolate pudding– 1 package of chocolate pudding mix
Milk– To make the pudding
Toppings– Mini chocolate chips and whipped cream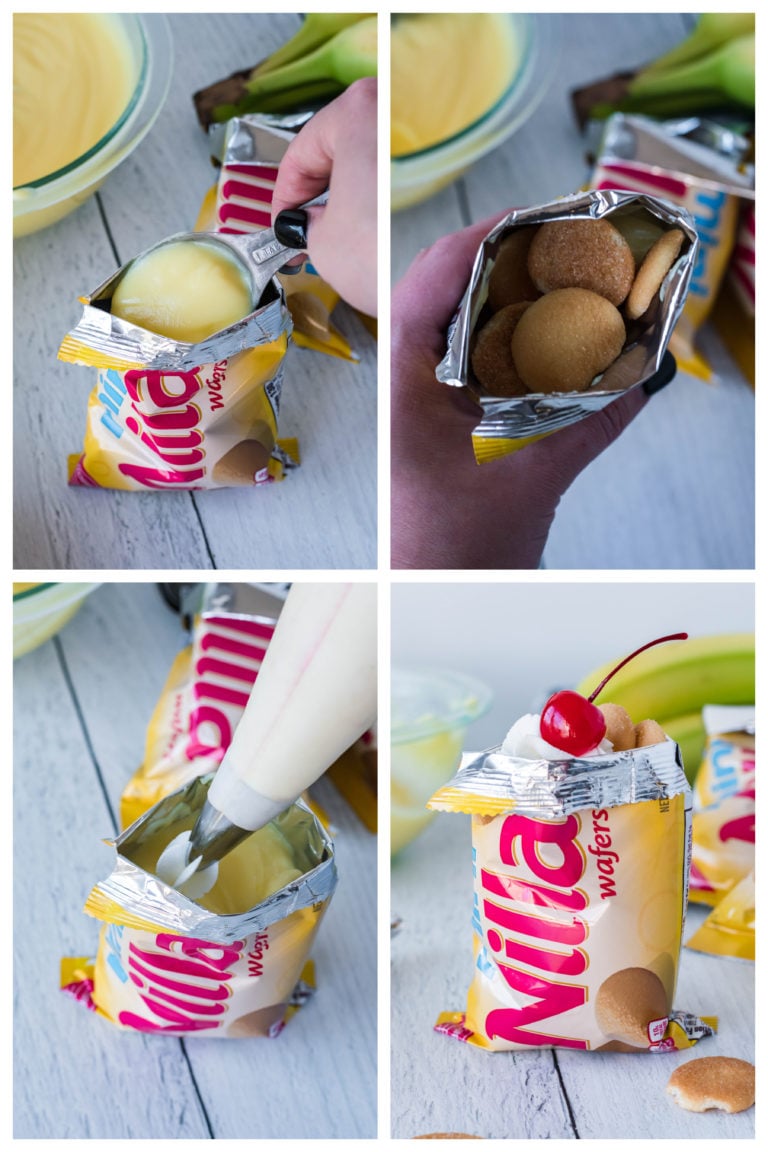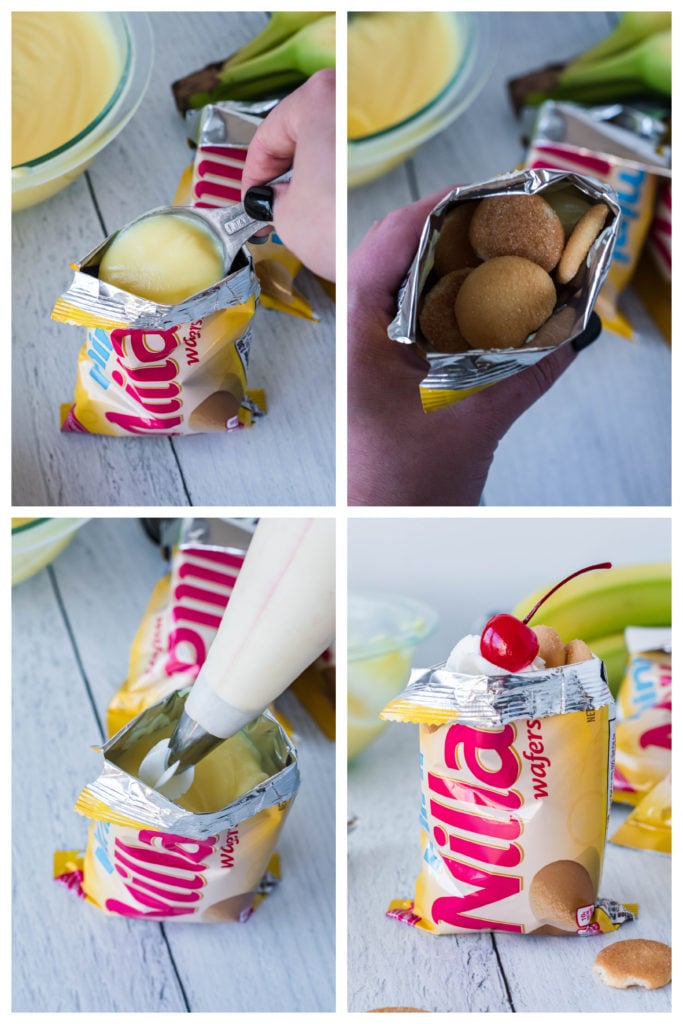 How to Make
Making each of these varieties follow the same basic instructions. The method doesn't change just the mix ins and flavors of cookies and pudding.
To make any of the walking desserts, prepare the pudding according the package instructions and set it aside until it's nice and thick.
Then open each bag of cookies and take about half of them out.
Next layer a couple tablespoons of pudding on top of the cookies that are still in the bag and add your mix ins.
After that, add the remaining cookies back to the bag and layer on another couple tablespoons of pudding and mix ins.
Finish by topping with whipped cream if desired.
Serve and enjoy!
Tips and tricks
Looking to save some time? Use individual pudding cups instead of instant pudding mix.
You can cut down the number of desserts you are making by using pudding cups instead of mix as well. Use approximately 1 pudding cup per cookie bag.
Feel free to get creative with your mix ins and toppings! Peanut butter candy, sprinkles or even M&M's would all be fun add ins!
Want more variety? Switch up your pudding flavors.
Not serving these right away? Store them in the fridge until you are ready to serve.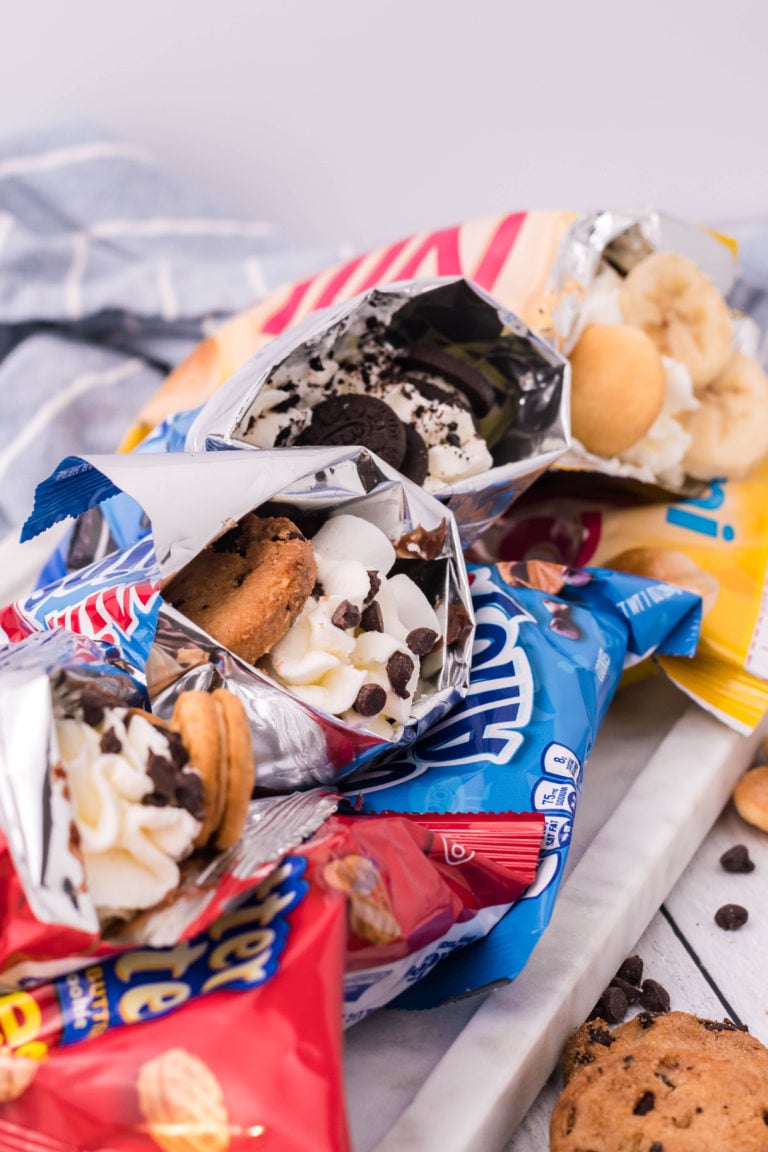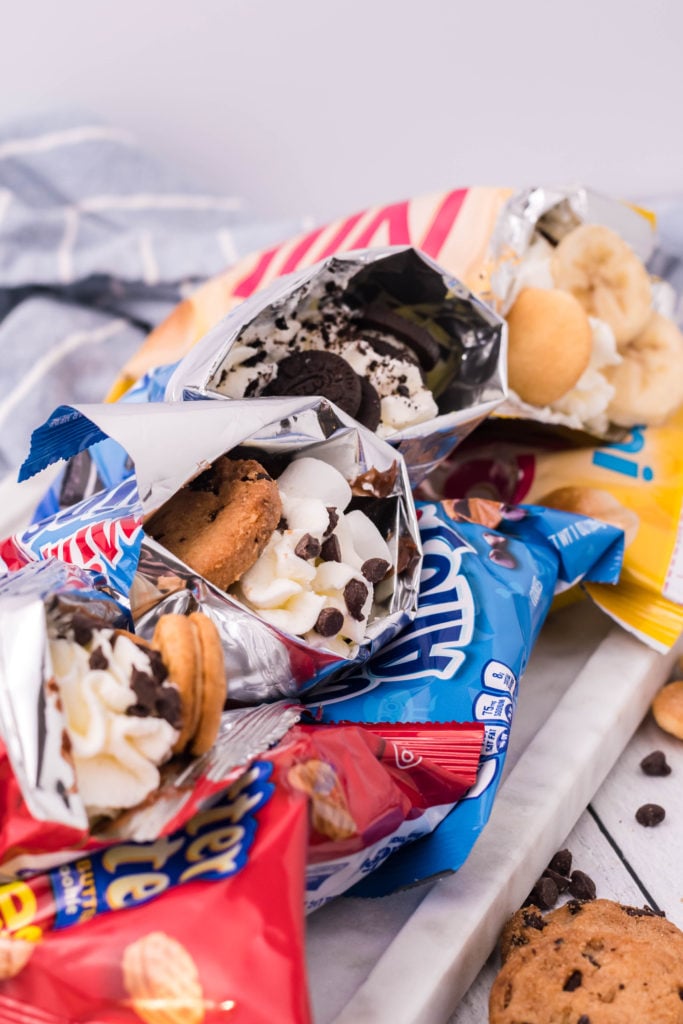 Other Mini Desserts You'll Love
Walking desserts are one of our favorite party and camping desserts. Make them today and enjoy!
Looking for other mini/easy desserts? Try these:
If you've tried these WALKING DESSERTS or any other recipe on the site, let me know in the comment section how it turned out, we love hearing from our readers! You can also follow along with me on PINTEREST, FACEBOOK, and INSTAGRAM to see more amazing recipes and whatever else we've got going on!