This creamy Irish Colcannon Potato Soup is perfect for Winter weather comfort food, and makes for a filling lunch or a hearty meatless dinner.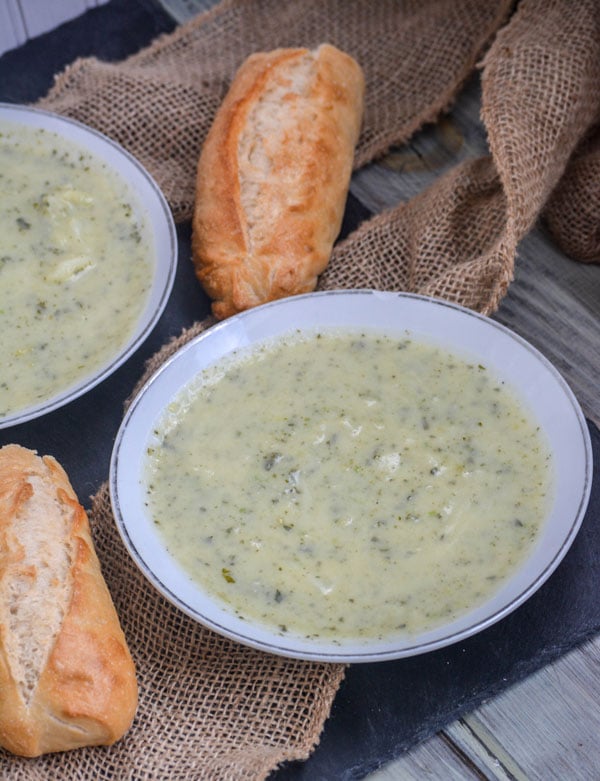 Once again another holiday's around the corner, and if you've spent anytime here with me- you know I don't do the traditional. Not that there's a problem with the traditional.
But, as we discussed a week or so ago- the common theme seems to be corned beef & cabbage and colcannon as a side.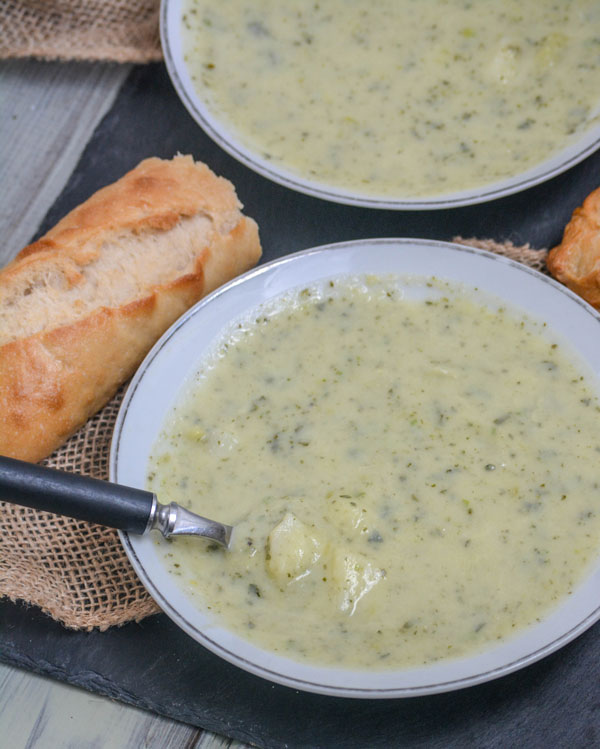 While maybe they're over done a bit, they're both so good. Like the original Irish comfort foods. Corned Beef & Cabbage kinda speaks for itself, but some of you (like myself) might not always have been familiar with Colcannon.
Colcannon is a traditional Irish side dish made up of creamy, whipped mashed potatoes and stirred through with a healthy helping of greens. Usually kale, but occasionally green cabbage.
9
So there's a holiday on the horizon, and if you've followed me for any length of time- you know how I feel about special days and recipes.
Yes, 100 % they're honored and adored around here, but that doesn't mean that there's a reason they should be normal- or should I say traditional.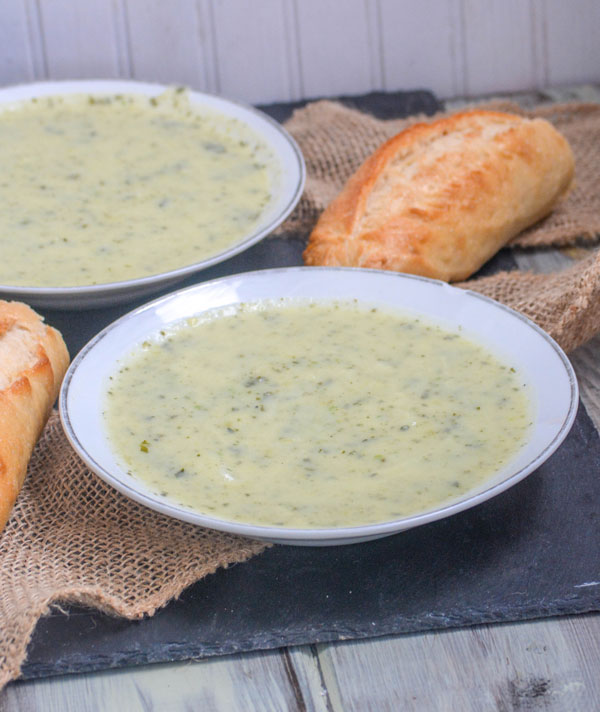 Literally, I live for a new way to serve an old favorite.
A new spin on something my family already knew and loved. And let me tell you, with this Irish Colcannon Potato Soup we're there.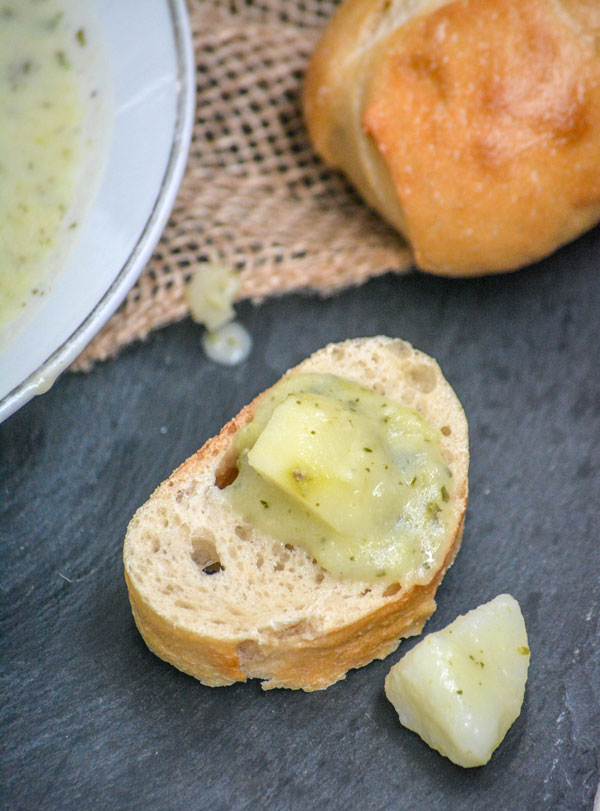 While this recipe begins with a typical base of potatoes, broth, and cream- it gets so much better from there.
I hate to reference the potato famine, but it inevitably comes up whenever I post traditional Irish dishes like this. But the potato famine was all too real, and out of it sprung some seriously delicious favorites that may be short on ingredients, but so damn delicious. Just like this Irish Colcannon Potato Soup.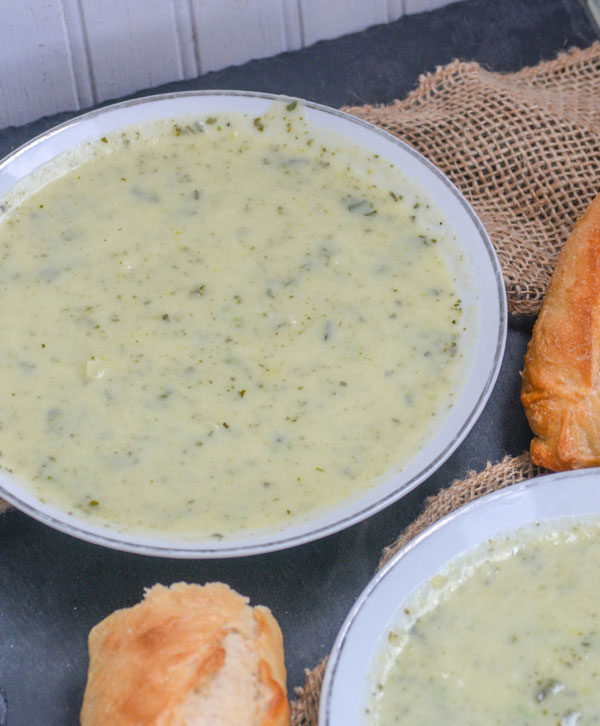 In this take on the traditional Irish mashed potatoes, we've turned it into a soup. We've transformed it by adding sliced leeks, chopped kale leaves, and even chopped green cabbage.
Simmered in a rich stock with chunks of russet potatoes, and generously seasoned with salt & pepper, this soup is one for the ages.
Tonight, tomorrow, and for whatever unknown date in the future- this soup is creamy, comforting- not exactly healthy but full of flavor- and will have everyone craving seconds and demanding a double batch.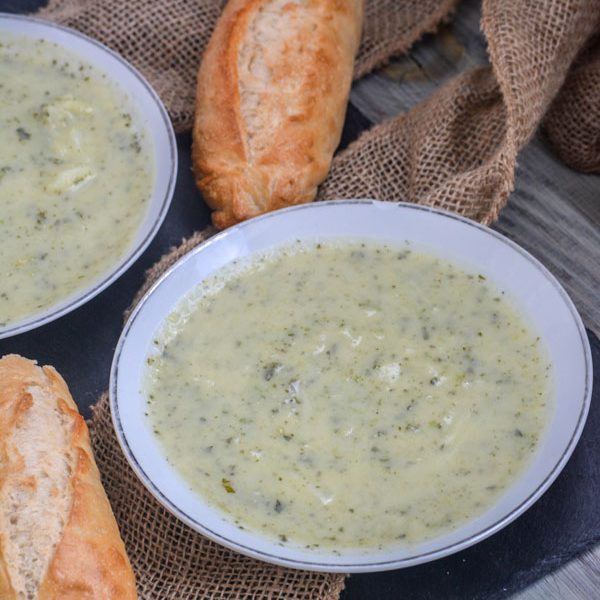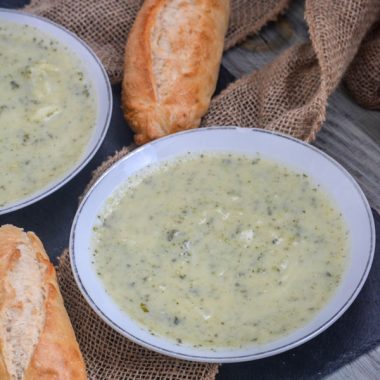 Irish Colcannon Potato Soup
A rich & creamy potato soup, that pays homage to it's Irish routes with a healthy handful of greens.
Print
Pin
Rate
Ingredients
6

tbsp

butter

2

cups

sliced leeks, soaked & rinsed

2

cups

chopped green cabbage

2

cups

kale, de-stemmed and roughly chopped

4

cups

peeled & diced Russet potatoes

6

cups

chicken broth

2

bay

leaves

2 1/2

tsp

salt

1/4

tsp

black pepper

1/3

cup

heavy cream

4

green onions, thinly sliced
Instructions
In a dutch oven set over medium heat, melt the butter. Add the leeks, cabbage, and kale, gently stirring to coat all of them with with the butter. Lower the heat to low, cover and cook about 12 to 15 minutes, or just until the greens are wilted.

Into the dutch oven, add the diced potatoes, broth, and bay leaves. Bring the soup to a simmer and continue cooking/ simmering until the potatoes are softened and falling apart, about 15 to 20 minutes.

Stir in the pepper, cream, and green onions. Use an immersion blender to puree some of the soup for a creamier texture. Ladle the hot soup into bowls and serve with a hunk of crusty bread.