If you don't try any other new corn recipe this season, try this. Down Home Milk & Honey Corn On The Cob is slowly simmered in a rich and cream, naturally sweetened broth with a hint of spice & a dash of fresh herbs. The juicy, tender kernels are just begging to fall right off the cob when it's done.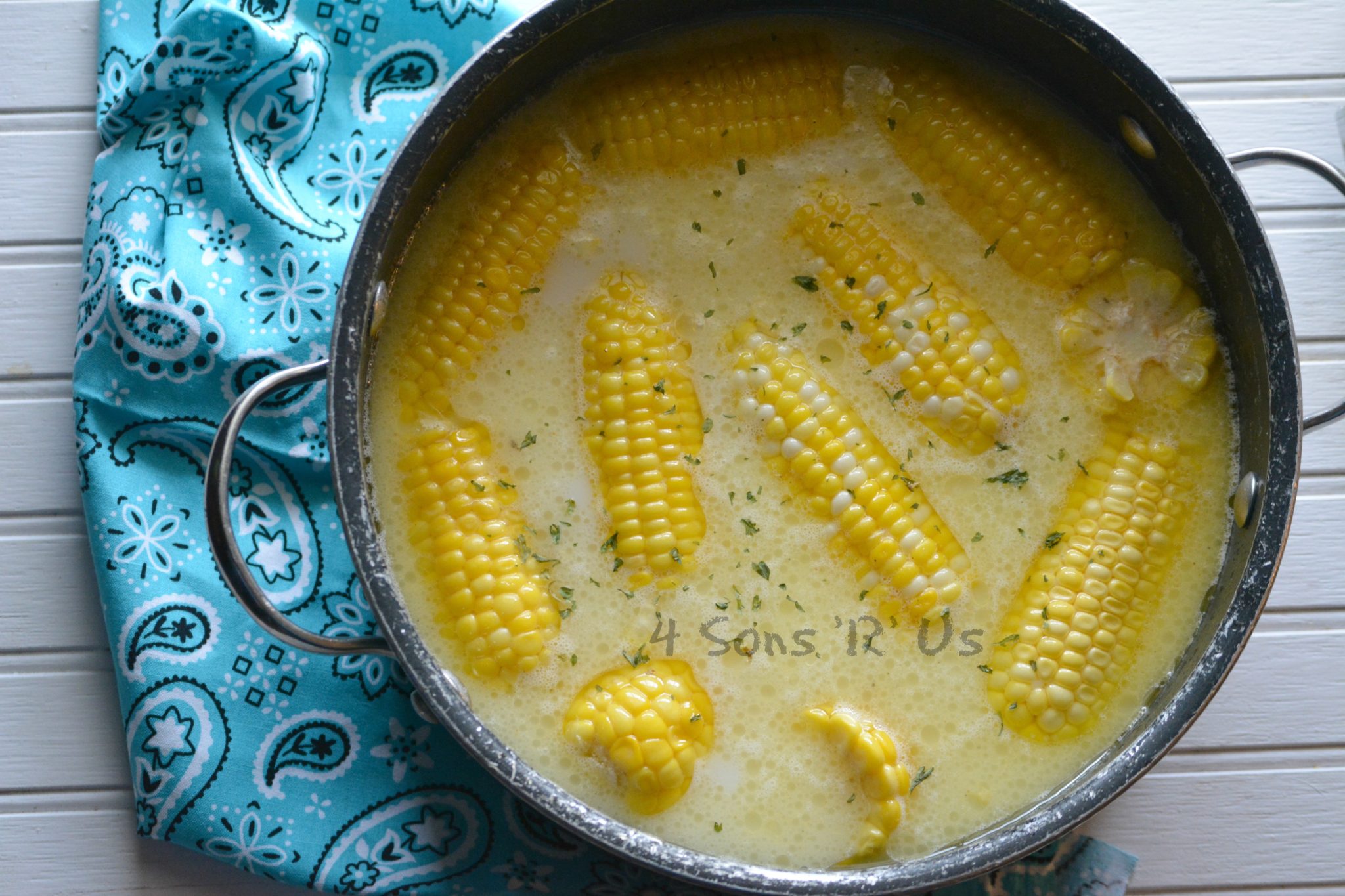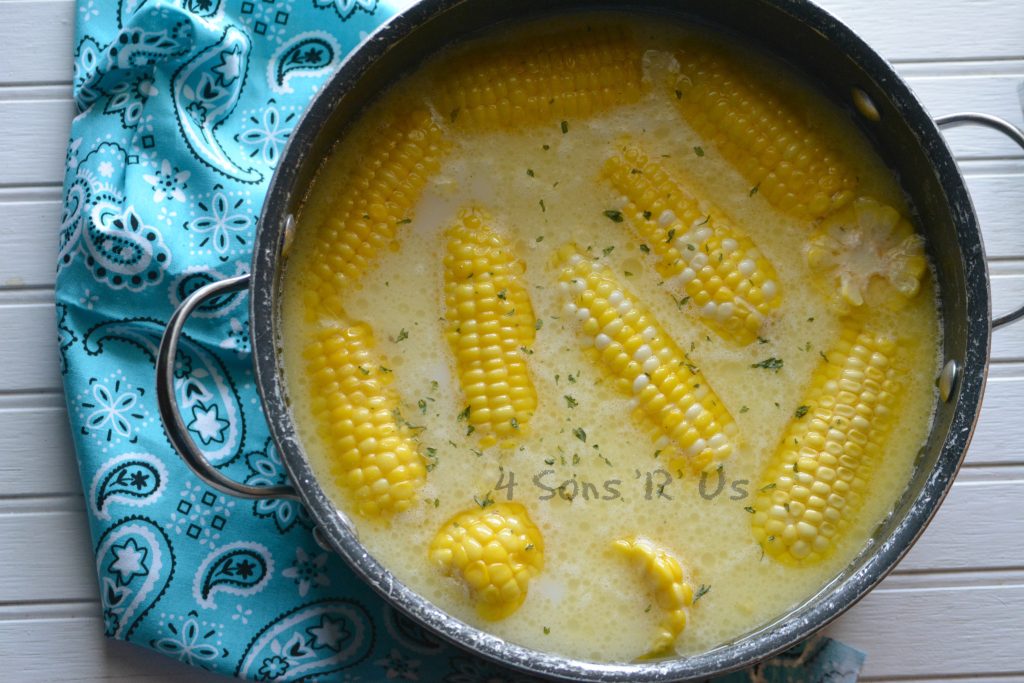 Where we live is pretty much a central location to everything. We're firmly entrenched in the suburbs, but drive 30 minutes one way and you're in the city/state capitol.
Go the opposite direction for the same amount of time and you're in the beautiful Blue Ridge Mountains.
Go one county over and as far as the eye can see are corn fields.
There's nothing I appreciate taking advantage of more than all the access that gives us to a variety of fresh, relatively local produce.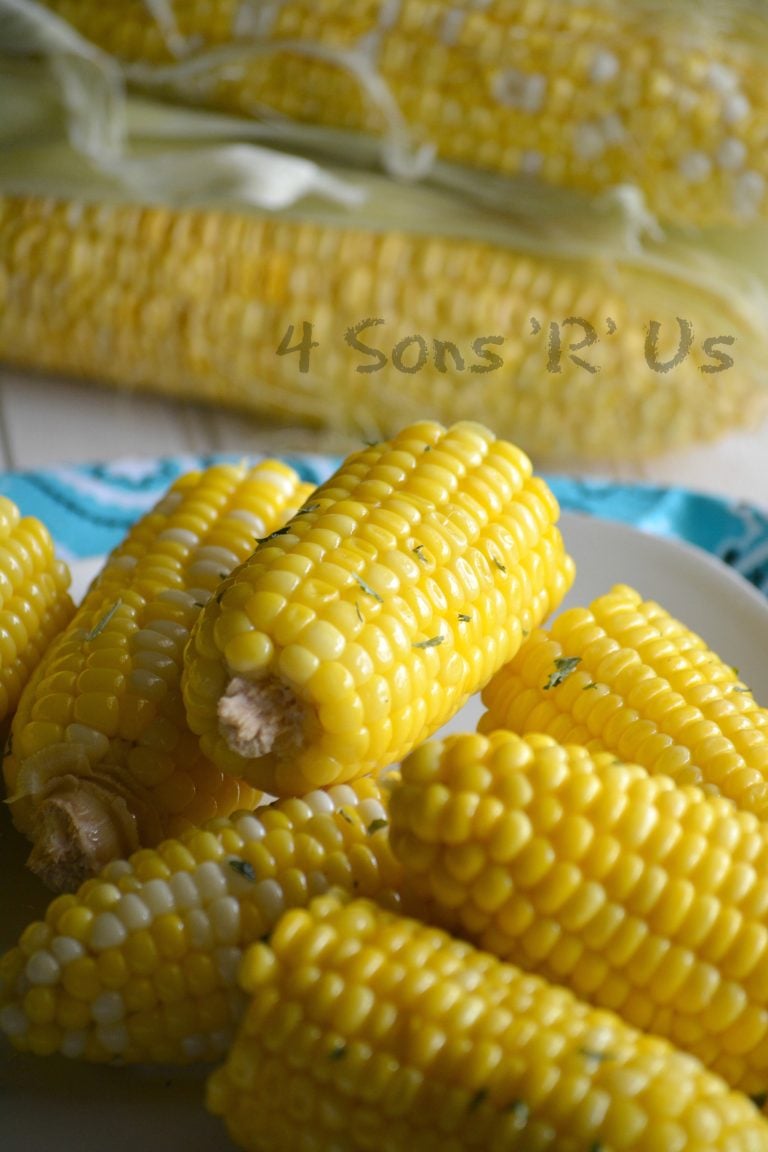 And right now with 8-10 ears of local sweet corn for $2 at most of the grocers– there's no denying that that's what's in 'season' right now.
There's so many things you can do with corn, on the cob or cut off. Nothing beats the addition of freshly grilled corn to a meal or a dish.
Bought too much because you always get sucked in by a great deal? Blanche it and freeze it, stocking the freezer to have it and enjoy enjoy all Winter long.
Even with the almost endless options, I'd be lyin' if I said I didn't have a favorite way to prepare it though.
Boiled. But not in water like so many do.
Instead, our corn is boiled in a rich milk broth infused with sweet honey, creamy butter, and a little kick from some Cajun spice seasoning.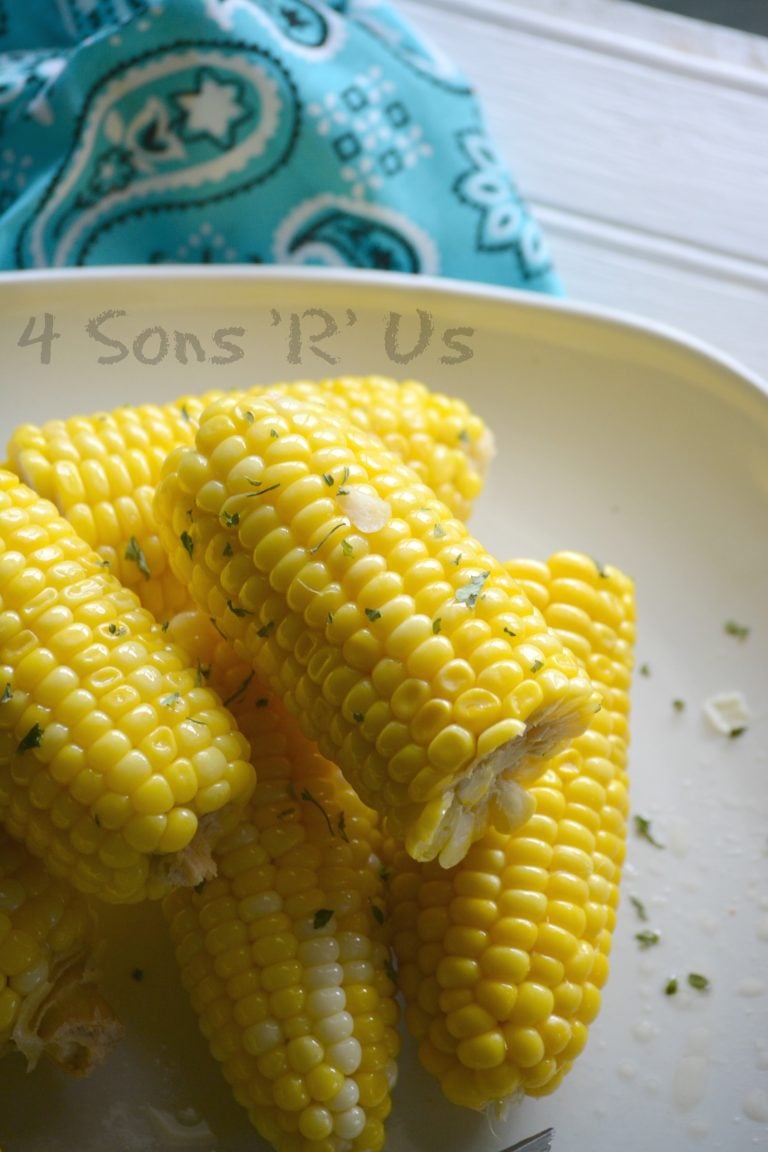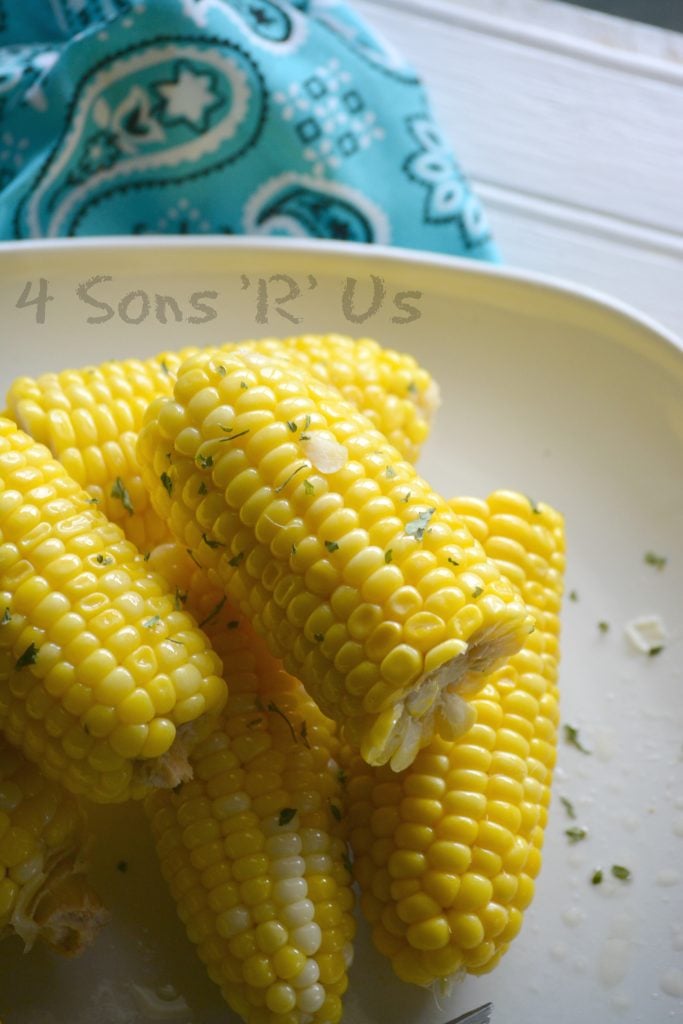 Down in the South, there's no doubt that our sweet corn is naturally, well, sweet– but that doesn't mean a few tweaks to the standard boil & cook method can't take it to the next level.
The secret to the best Southern-style sweet, sweet corn?
Slow boiling it in a creamy, naturally sweetened broth of milk and honey with hint of spice & a dash of fresh herbs.
Can I Reuse The Leftover Corn Milk Broth?
Don't like food waste or to throw out perfectly good broth? Me either.
Save and freeze this leftover broth for later use in soups and chowders or in corn bread.
Can you think of another creative use for it? I'd love to hear it in the comments!
Other Yummy Ideas For Using Corn On The Cob
Down Home Milk & Honey Corn On The Cob is a Southern Summer staple.
Make enough for the family for dinner, or make A LOT and share the love.
Whatever the venue, one bite of this and some sort of bond's sure to form over the recipe.
Looking for other delicious recipes using corn on the cob? Try These:
If you've tried this DOWN HOME MILK & HONEY CORN ON THE COB or any other recipe on the site, let me know in the comment section how it turned out, we love hearing from our readers! You can also follow along with me on PINTEREST, FACEBOOK, and INSTAGRAM to see more amazing recipes and whatever else we've got going on!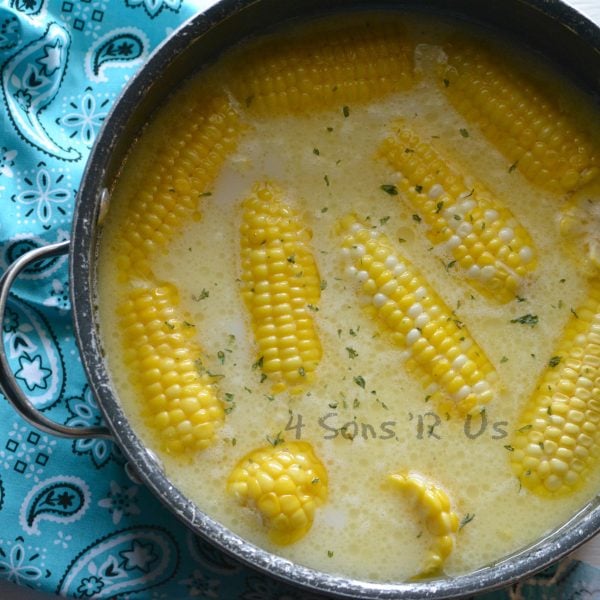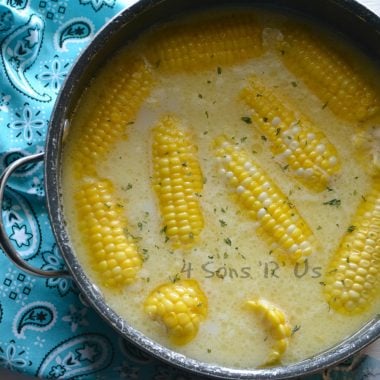 Down Home Milk & Honey Corn On The Cob
The best recipe for juicy, tender sweet corn that's as easy to make as it is to devour at dinner
Print
Pin
Rate
Ingredients
8-10

ears of fresh

shucked, and well rinsed sweet corn

water

1

cup

of 2 % or whole milk

1/2

cup

of heavy cream

1

stick of unsalted butter

3

tbsp

of honey

1

tsp

of Cajun or Creole seasoning

freshly ground salt & pepper

to taste

chopped parsley for garnish

optional
Instructions
Fill a stock pot half full with water. To the pot add the milk, cream, butter, honey, Cajun or Creole seasoning, and salt and pepper, to taste. Whisk everything together until evenly incorporated. Add in the corn cobs, whole or cut to size. Heat the pot over low heat to warm the milk and melt butter.

Turn the heat up just below medium, careful not to let milk mixture actually come to a boil. Allow the corn to slowly simmer in the milk mixture for 10-12 minutes.

Remove the pot from the heat, and using tongs remove the corn from the milk and honey mixture. Let the corn rest one minute and serve immediately.