Haven't baked bread from scratch before? Put your slow cooker to work, and whip up a loaf of this easy crockpot rosemary & olive oil bread. It's simple, yet deeply flavorful. Crusty on the outside, soft and fluffy on the inside- it's perfect served with a simple schmear of butter or with seasoned dipping oils on the side.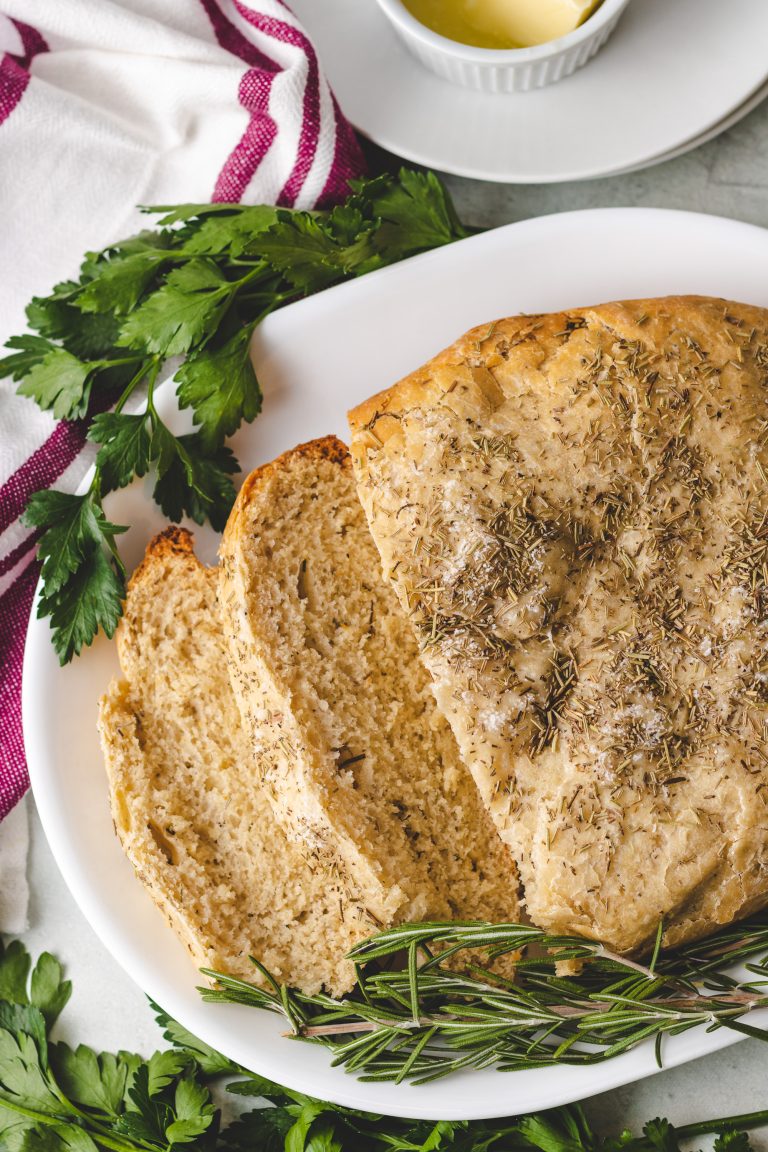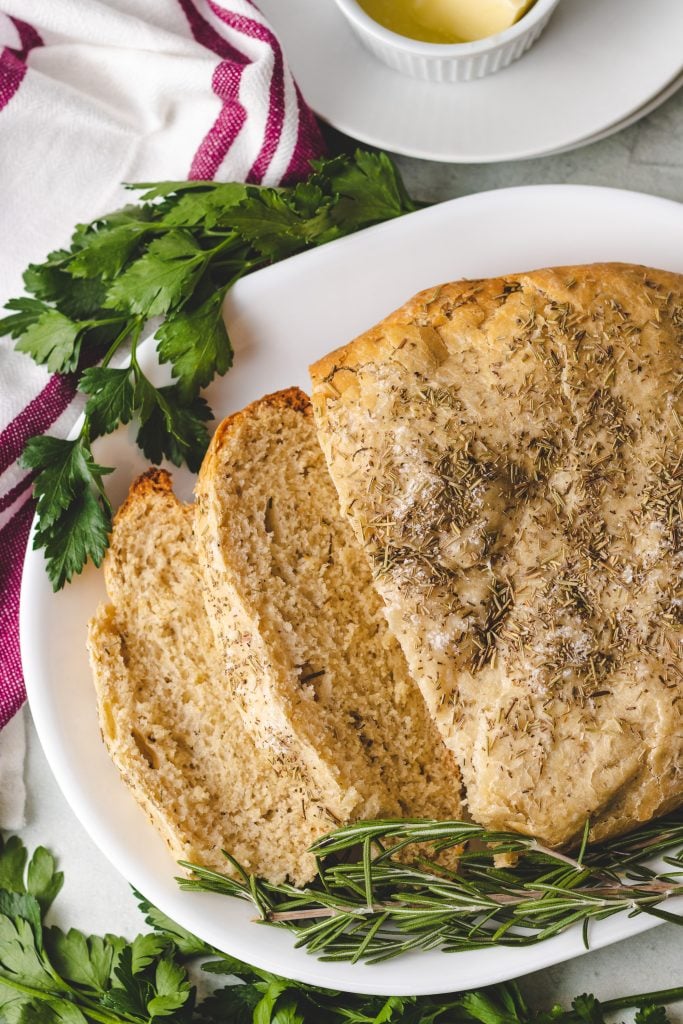 During the summer months, we will do anything to not have to turn on the oven!
The extra heat is one thing we just do not need in the house when the temperature outside is in the 100's!
So it was a total game changer when I learned how to bake a simple, rustic style loaf of bread in the bowl of my slow cooker.
It was so, so good.
Even once the heat's gone, and the colder weather's moved in- I still find myself reluctant to shift gears and go back to my oven.
That's how good this rosemary & olive oil bread is!
This crock pot bread also comes in particularly handy for holidays, dinner parties, or anytime you need to free up oven space!
Can You Bake Bread In A Slow Cooker?
Yes, you can cook just about anything in a crock pot these days, but bread?
Absolutely!
This recipe is super simple to make too.
Honestly? I actually often prefer it over most oven-baked breads these days.
Baking the bread in the crock pot keeps all of the moisture inside the bread ensuring it's nice and fluffy, while still giving it a crisp outer crust.
While it is fully cooked after the two hours and pleasantly crisp, the outside will still be a bit pale.
I just pop it onto a baking sheet and set it under the broiler for a minute to give it that perfect toasty finish.
Ingredients Needed
Starting is much like any other bread recipe, gather your ingredients.
For this slow cooker version, you need:
flour – No special flour is required for this recipe, plain old all purpose flour will do just fine.
yeast – You'll need dry active yeast, the kind that needs to be activated. Instant yeast will not work.
water – Warm, but not hot and definitely not cold.
dried rosemary
olive oil – Extra virgin is the preferred variety, but regular olive oil will make an acceptable substitute.
sugar
salt
That's it as far as the ingredients go. An easy list, most of which you probably have on hand in your pantry or can easily find at any local grocery store.
Making The Dough
Some bread doughs can be complicated to bring together, but this one isn't one of them.
So don't let fear of the unknown hold you back from trying this recipe!
To start, add the water, yeast, and sugar to a mixing bow and stir them to combine.
Let this mixture rest for 10 minutes while the yeast 'proofs'.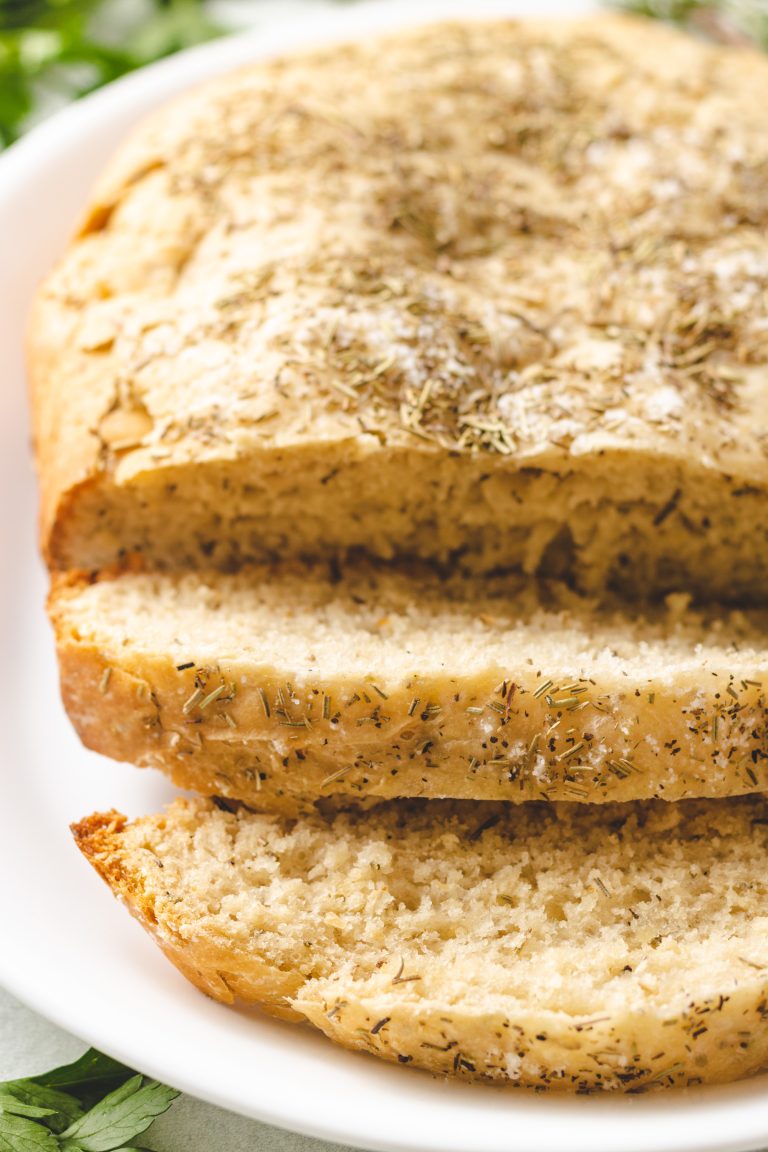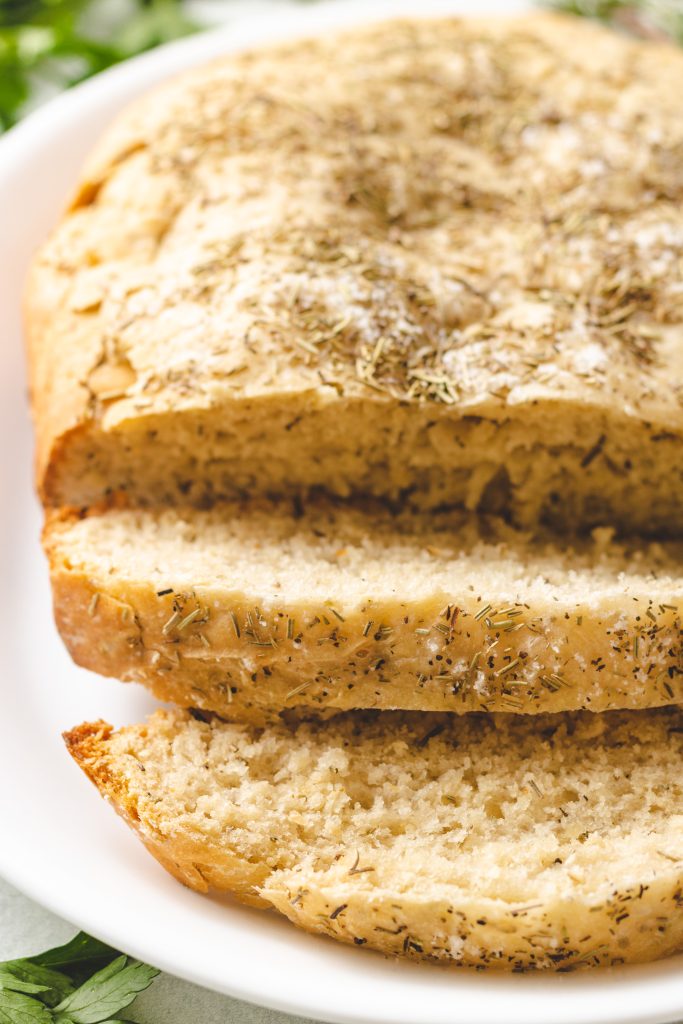 How To Tell If Your Yeast Has Successfully Proofed
While you probably don't want to wait to test it until you're actively in the middle of a recipe, proofing yeast is a good test of if it's alive or not.
Alive? Yes, alive.
It's a single-celled organism that reproduces when given food and warmth.
This rapid reproduction is what helps bread dough rise (leavening), and makes it light & fluffy on the inside when baked.
You want the yeast mixture to sit for 5-10 minutes. I recommend waiting closer to 10.
This mixture will form a creamy froth on top, and you should actually begin to see bubbles pop.
Now you're ready to proceed with the rest of the recipe.
Add the flour, half the salt, rosemary, and olive oil to a large mixing bowl. Stir them together until completely incorporated.
The dough may be stiff, and hard to stir even with a sturdy wooden spoon.
That's ok, get in there with clean hands and work it together and around until completely combined.
Lightly grease the inside of another large bowl.
You can use non stick cooking spray, or an additional tablespoon of olive oil.
Make sure to coat the bowl evenly.
This ensures that as it rises, no bits of dough will get stuck to any un-greased parts of the bowl.
Place your dough ball in the center of the prepared bowl.
Cover the dough bowl with a kitchen towel/dish cloth, and set the bowl in a warm, draft free area.
I actually like to use my oven (turned OFF) for this step, especially in the colder months.
Let the dough rise, undisturbed, for an hour.
How To Keep My Dough From Falling
Too dry or too wet dough is always at risk for falling during rise times.
Luckily, if you follow the recipe that shouldn't be an issue.
However, jarring movements in the kitchen that cause the dough to shake can, and most likely, will cause the dough to fall especially at it's peak rise.
This is another reason I swear by sticking my rising dough in my oven, where it's a tad more insulated.
I also warn my kids off running through or anywhere near my kitchen, if possible, when bread's rising.
Sometimes I'm more successful at that than others, luckily this dough's pretty hardy- even during this process.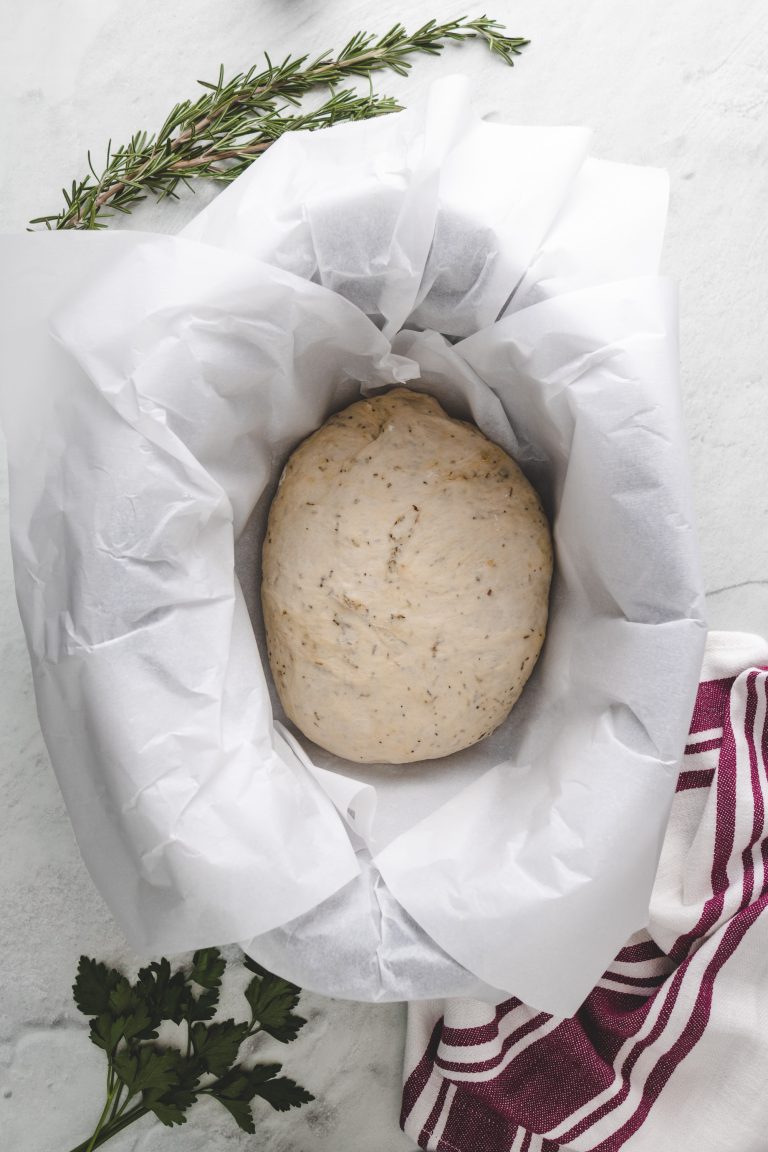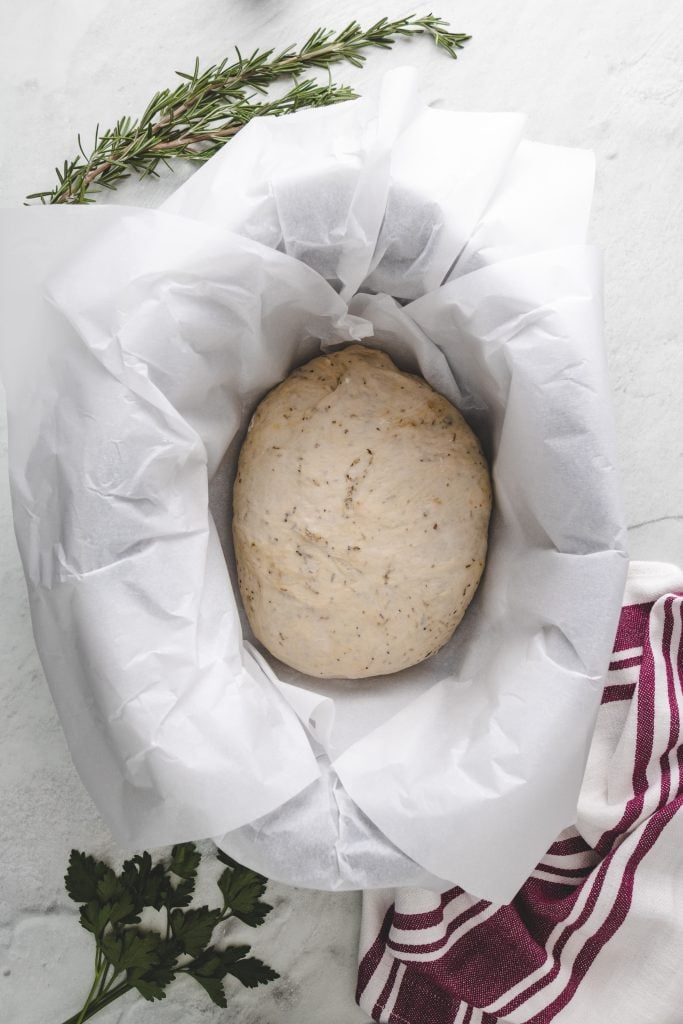 When the hour has passed, transfer the dough ball to a clean lightly-floured surface.
Lightly flour your hands too, and roll it gently to shape into a loaf/ball that resembles a traditional loaf.
Let the dough rest, and rise for another 20 minutes.
Line the crockpot with two separate pieces of parchment paper, each facing a different way and coming up and over the outer edges.
Basically so the whole inner bowl is covered with a thin layer of parchment paper.
Gently transfer the dough ball to the center of the crockpot, and sprinkle the remaining salt & rosemary evenly out overtop.
Drape a dry dish cloth, or a layer of paper towels out over the top of the crockpot, and then cover with the lid which will secure them in place.
This will help capture any condensation, preventing it from falling onto the bread- ensuring a crusty (not soggy) result.
Trust me, you don't want to skip this step, small as it may seem.
Cook the bread on high for 2 hours.
After the two hours, remove your dough from the crockpot. This is most easily, and safely, done by lifting it out by the parchment paper handily draped over the outer edges.
You can let the bread rest, and once cooled- slice it using a serrated bread knife to serve.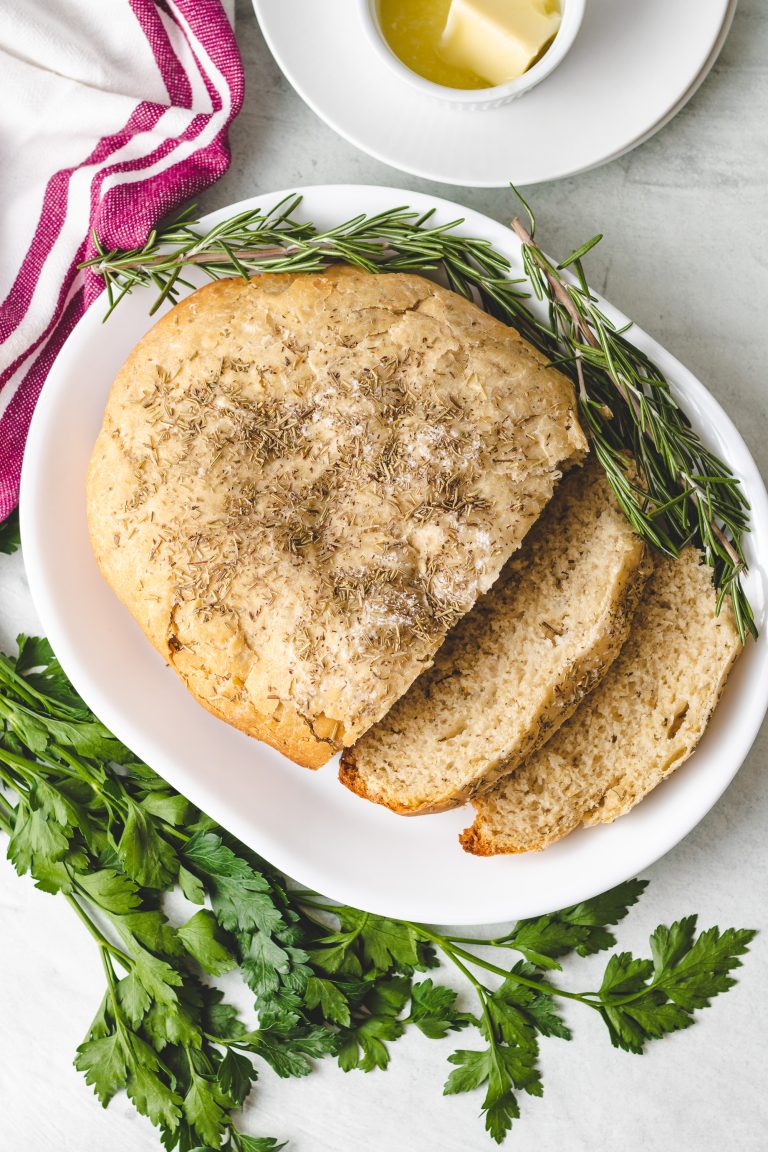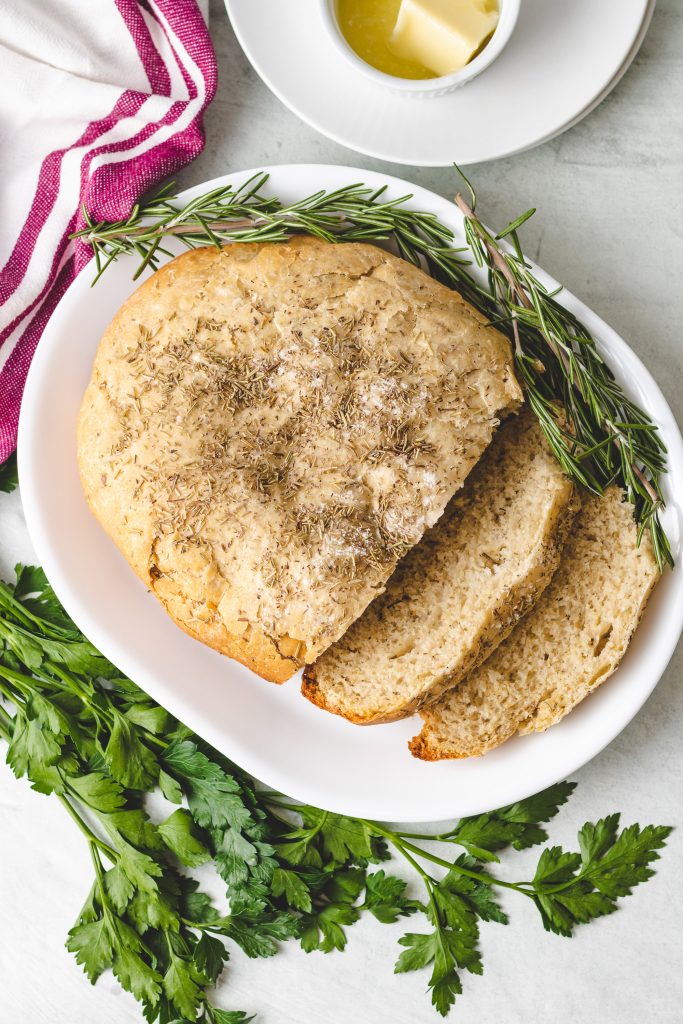 Getting A Crispier Crust
While your loaf of rosemary & olive oil bread is done, and delicious, at this point- it will still be fairly pale.
I like to take one extra step to get that crunchy, golden brown crust I love.
Transfer the loaf of cooked bread to a parchment paper lined baking sheet.
Place it in the oven under the broiler for 3- 5 minutes, just until that crunchier darker crust is achieved.
Watch the bread carefully during this time to prevent over-browning, or burning. Leaving the oven door cracked will help monitor, along with staying close by.
To Serve
Let the bread cool almost completely, just until slightly warm to the touch before slicing and serving.
This will help with more uniform, sturdy slices.
The bread can be served as is, or with softened butter for spreading.
Also, an extra drizzle of olive oil or some seasoned dipping oil on the side makes an excellent choice!
Homemade bread doesn't have to be hard, not even for a novice baker.
Take your slow cooker to new heights with a batch of our crockpot rosemary & olive oil bread.
It's good all by itself, and an excellent addition to any dinner.
Whether it's just for the family, or for guests- it will impress.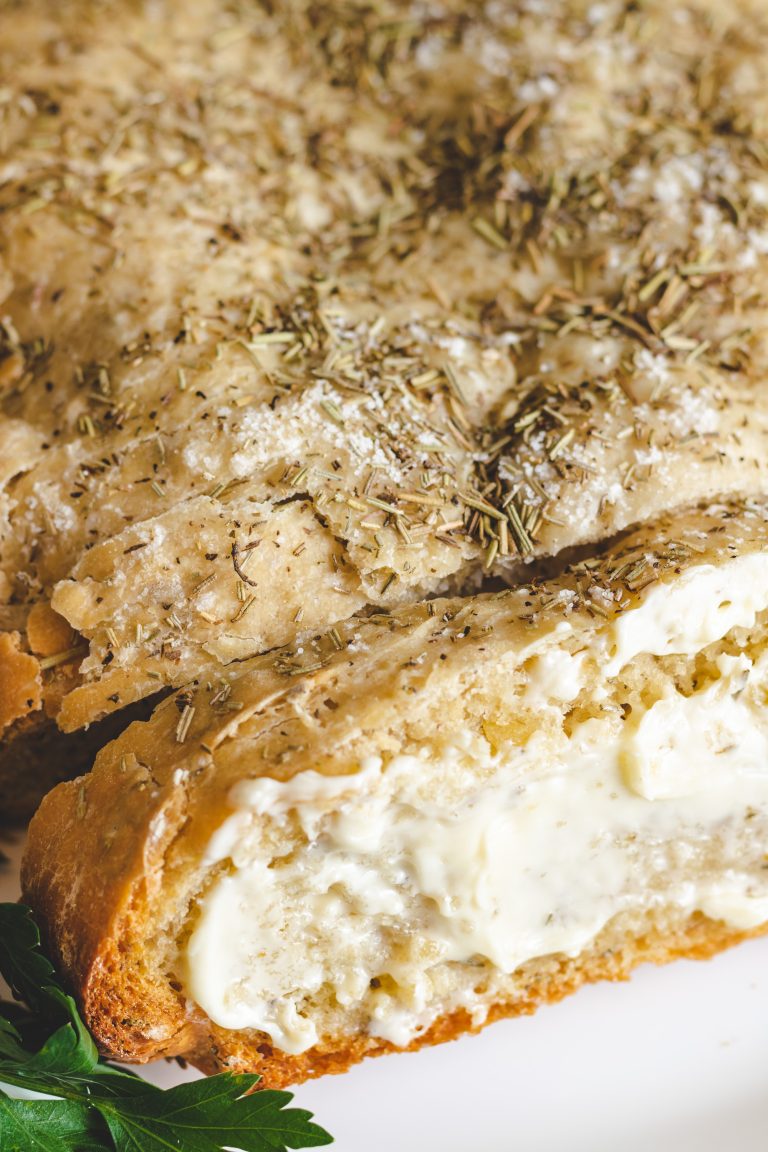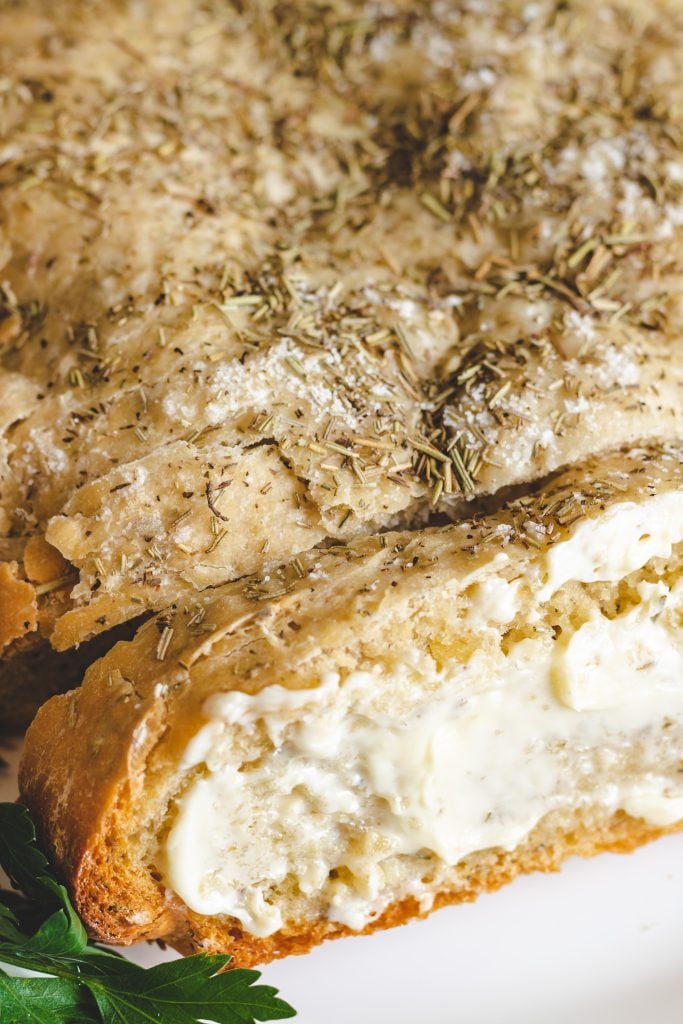 Other Easy Homemade Bread Recipes To Try
If you've tried this CROCKPOT ROSEMARY & OLIVE OIL BREAD, or any other recipe on the site, let me know in the comment section how it turned out, we love hearing from our readers! You can also follow along with me on PINTEREST, FACEBOOK, and INSTAGRAM to see more amazing recipes and whatever else we've got going on!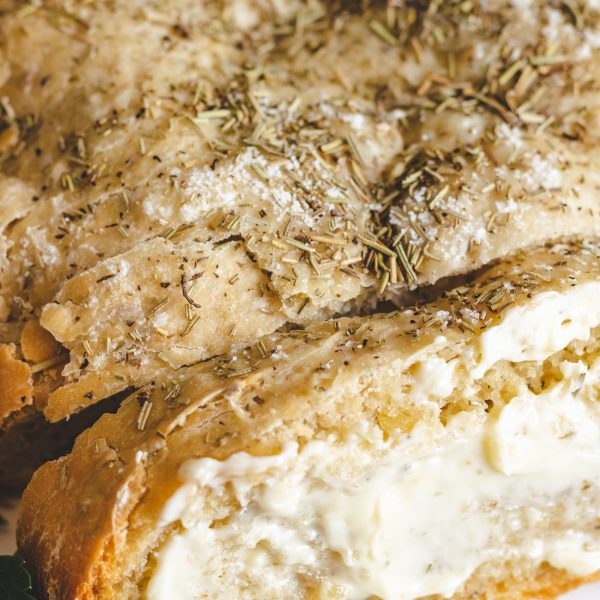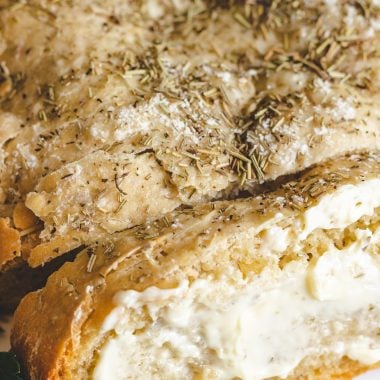 Crockpot Rosemary & Olive Oil Bread
Haven't baked bread from scratch before? Put your slow cooker to work, and whip up a loaf of this easy crockpot rosemary & olive oil bread. It's simple, yet deeply flavorful. Crusty on the outside, soft and fluffy on the inside- it's perfect served with a simple schmear of butter or with seasoned dipping oils on the side.
Print
Pin
Rate
Equipment
Parchment paper

Paper towels or a clean dishcloth
Ingredients
3½

cups

all purpose flour

1

packet dry active yeast

2¼ teaspoons

1¼

cups

warm water

4

tsp

dried rosemary

divided

3

tablespoons

extra virgin olive oil

plus more for drizzling

1

teaspoon

sugar

1

teaspoon

sea salt or kosher salt

divided
Instructions
In a large bowl, mix together the water, yeast, and sugar. Let sit 10 minutes. The mixture should become bubbly.

Stir in half of the salt (1/2 teaspoon), half of the rosemary, the 3 tablespoons of extra virgin olive oil, and all of the flour. Mix until fully combined. Work it together with your hands, if necessary.

Lightly grease a large bowl and place the dough in. Cover it with a kitchen towel/ dish cloth and leave the dough in a warm, draft-free area. Let it sit and rise for 1 hour.

Remove the dough from the bowl and gently roll it into a ball on a floured surface. Let it sit for another 20 minutes.

Set the crock pot to high. Line the crock pot with two pieces of parchment paper, leaving at least 2 inches hanging out of each side of the crock pot. Place the dough in the crock pot and sprinkle it with the remaining salt and rosemary.

Drape paper towels or dish cloth over the top of the crock pot and then place the lid on. This should capture any moisture that would sit on the lid and prevent it from dripping back onto your bread.

Cook the bread for 2 hours, and remove from the crock pot. It will most likely still be a bit pale on the outside. It tastes great this way, but I like to put mine on a baking sheet lined with parchment paper and put it under the broiler for a quick 3 - 5 minutes to get a crunchier, darker crust.

Let cool before slicing. Serve with extra olive oil drizzled on top or with dipping oil.
Nutrition
Calories:
334
kcal
|
Carbohydrates:
57
g
|
Protein:
8
g
|
Fat:
8
g
|
Saturated Fat:
1
g
|
Sodium:
392
mg
|
Potassium:
89
mg
|
Fiber:
2
g
|
Sugar:
1
g
|
Calcium:
11
mg
|
Iron:
3
mg
recipe originally posted June 9, 2014
recipe adapted from Host The Toast