To all my regular readers and followers this is not news, but if you're new here (HI!! we hope you come back to visit often) I'll let you in on a well-known fact: I am NOT a morning person. At All. I make no secret of this, and my family knows it well. Do not approach me (period) if the coffee has not been brewed. When my cup's half gone, you may proceed with caution. Nope, scratch that, I'm headed to the bathroom. When only the dregs are left I bear a striking resemblance to something that passes for human and the Mom you know and love. You still may want to tread carefully for another 15 minutes or so though.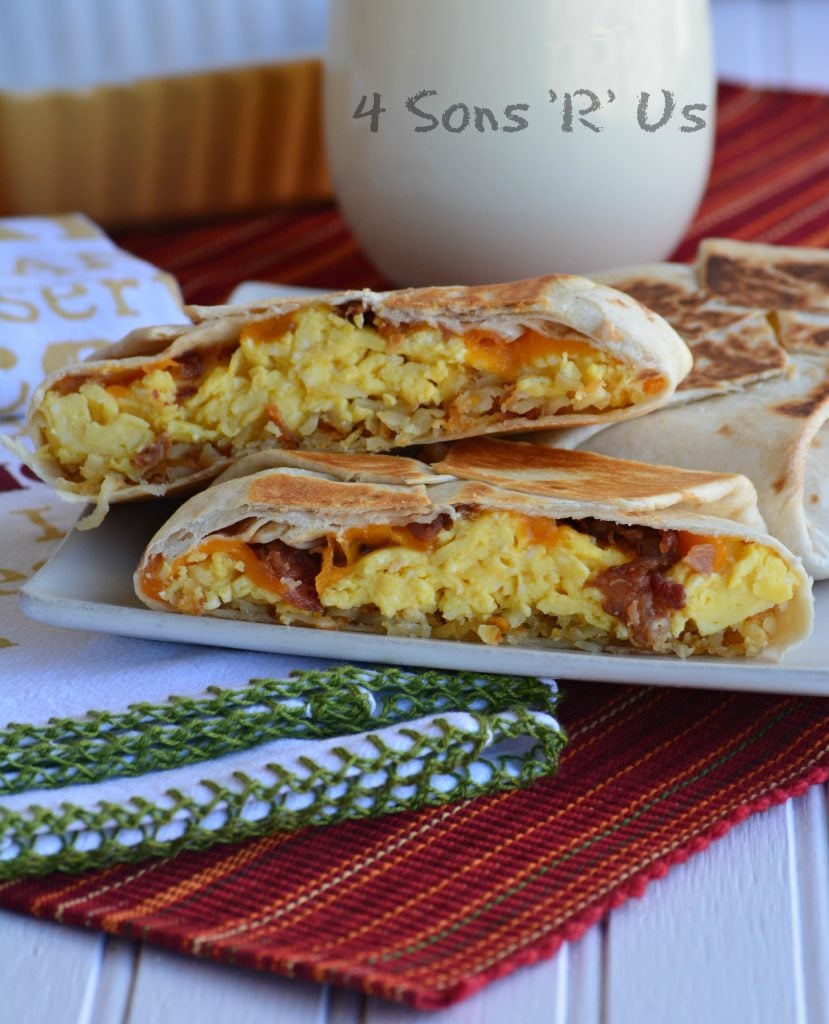 I bring this up because this crunchwrap is clearly a breakfast item. And it is. It literally embraces all of our favorite things about breakfast and lovingly ties them up in a crispy tortilla wrapped package. But I'm also here to tell you that it's not subject to only AM hours as the name might imply. You can happily make it for your family at brunch (ish) time, or even lunch as I've often done. Any takers on breakfast for dinner? Whatever time of day it's served it's always yummy and pretty filling.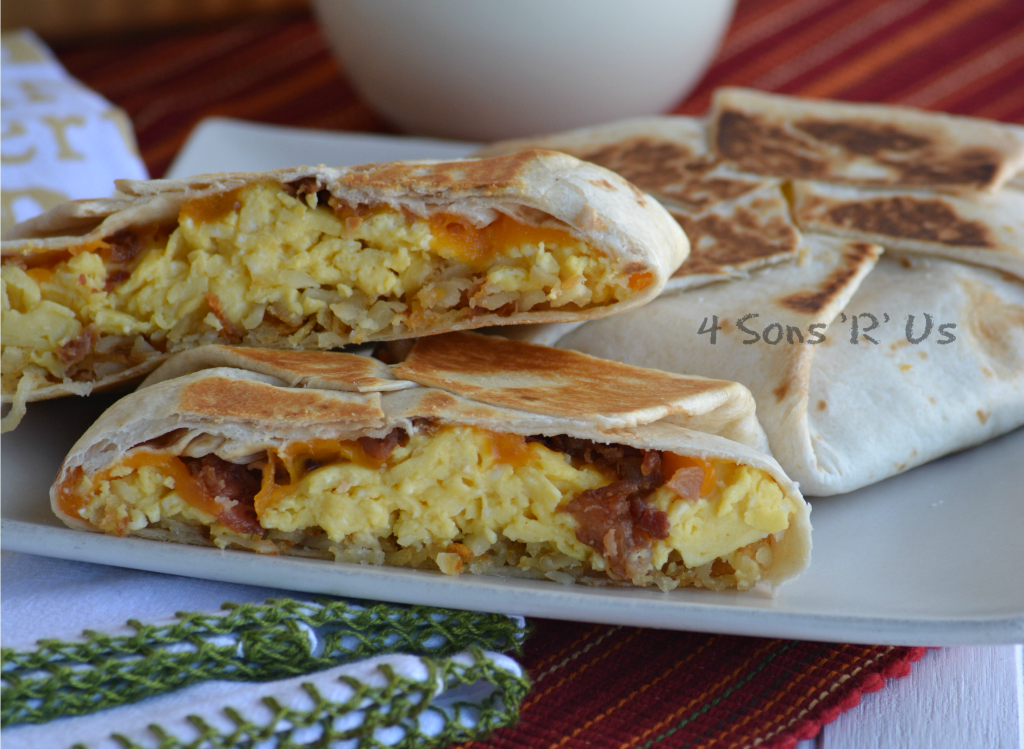 A crispy hash brown base, fluffy scrambled eggs, shredded sharp cheddar, crispy bacon, and a 'special' sauce are all piled high on a burrito-sized flour tortilla. The good stuff's then folded in nice and close and toasted on a griddle so that both sides are nice and crispy. It's a breakfast schmorgasboard in every bite with the built-in convenience of grab and go packaging.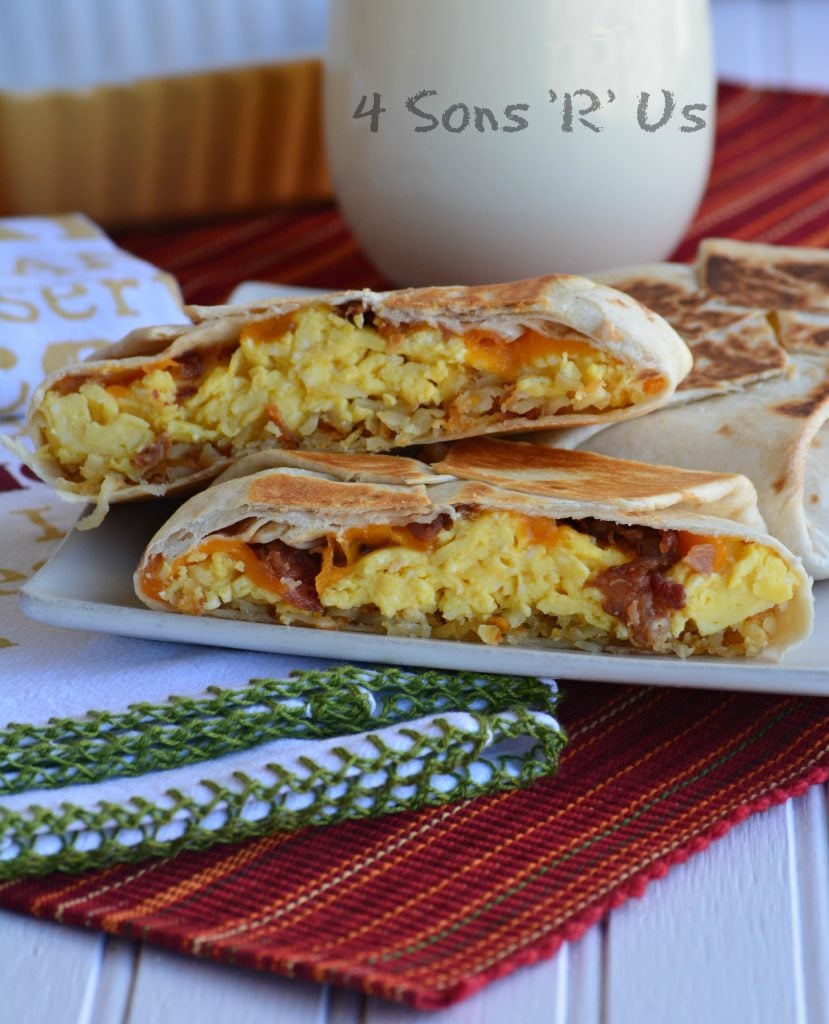 Copy Cat Taco Bell AM Crunchwrap
2016-03-12 03:25:49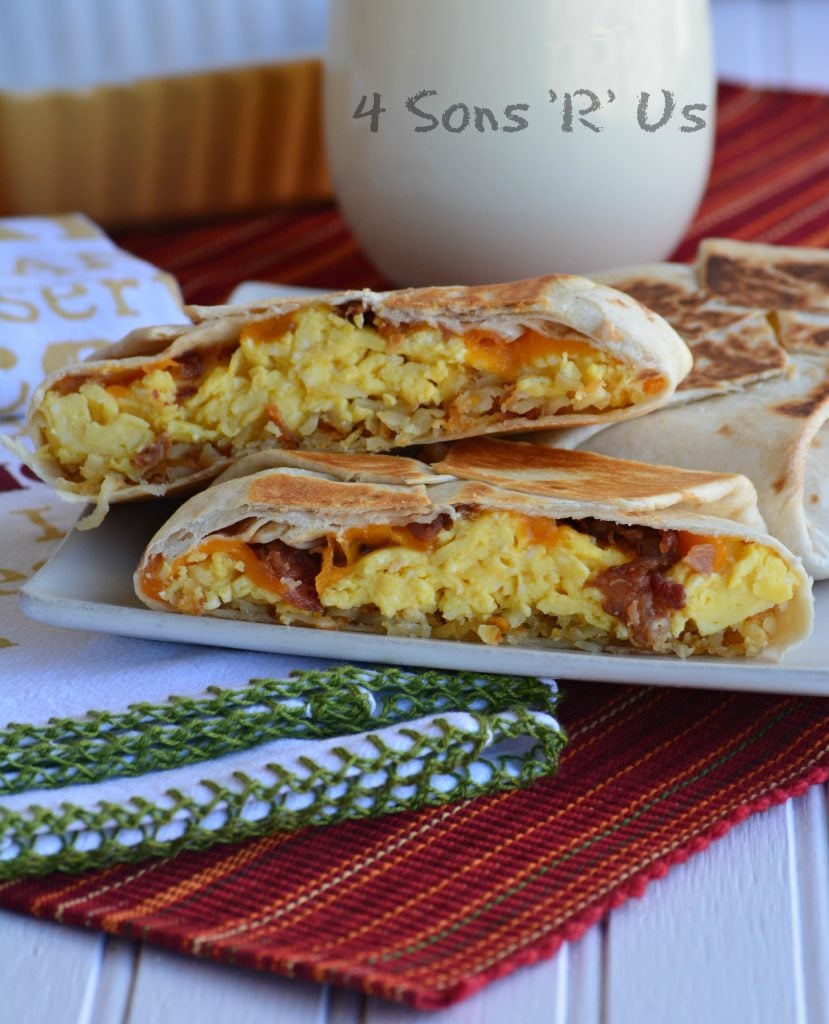 A delicious breakfast wrap the delivers all your favorite breakfast flavors from hand to mouth in a convenient, mouth-watering tortilla package.
Ingredients
2 large flour tortillas
3-4 eggs, beaten with 1 tbsp milk
2-4 tbsp shredded sharp cheddar cheese
heaping 1/2 cup crispy shredded hash browns or 2 fried hash brown patties
4 tbsp mild Taco Bell sauce, or hot sauce of your choice
4 pieces bacon cooked crisp
non-stick spray
Taco Bell sauce, for serving
Instructions
Pour the beaten eggs into a skillet sprayed with cooking spray over medium. Salt and pepper the eggs to taste, and stir the eggs regularly, to prevent sticking, until they're cooked through and light and fluffy. Set the cooked eggs aside.
Use a large skillet over medium heat to warm the tortillas. Lay a tortilla in the skillet, and warm on each side for about 30 seconds so that the tortilla bends without ripping or tearing apart. Assemble the crunch wrap by adding half of the cup cooked hash browns or 1 cooked hash brown patty to the center of the tortilla. Spread half of the eggs evenly out over the hash browns, drizzle two tablespoons of the taco bell sauce (or hot sauce) over the eggs, sprinkle out half of the cheese, and finally add two pieces of bacon crumbled.
To close the crunch wrap, flip the side closest to you, to the center, then flip the right and left side to the center. Finish by closing the last right and left side to the center. You will end up with a five sided wrap. Spray the skillet you used to heat the tortilla in with some non-stick spray, heat for about 30-40 seconds on medium heat and then transfer the wrap to the skillet with the folded side down, it seals itself closed as it cooks, and when the bottom is nicely browned, carefully flip the wrap and heat on the other side, until that side is golden brown too. Serve with additional Taco Bell sauce for dipping.
4 Sons 'R' Us https://4sonrus.com/