This fluffy cheesecake has all the traditional rich and creamy texture you love. We've upped the yum factor by giving it an actual cinnamon bun crust and swirling in copious amounts of cinnamon bun swirl. Topped with a thick glaze, this Cinnamon Bun Cheesecake will take you to a whole new level of enjoyment with breakfast flavor for dessert.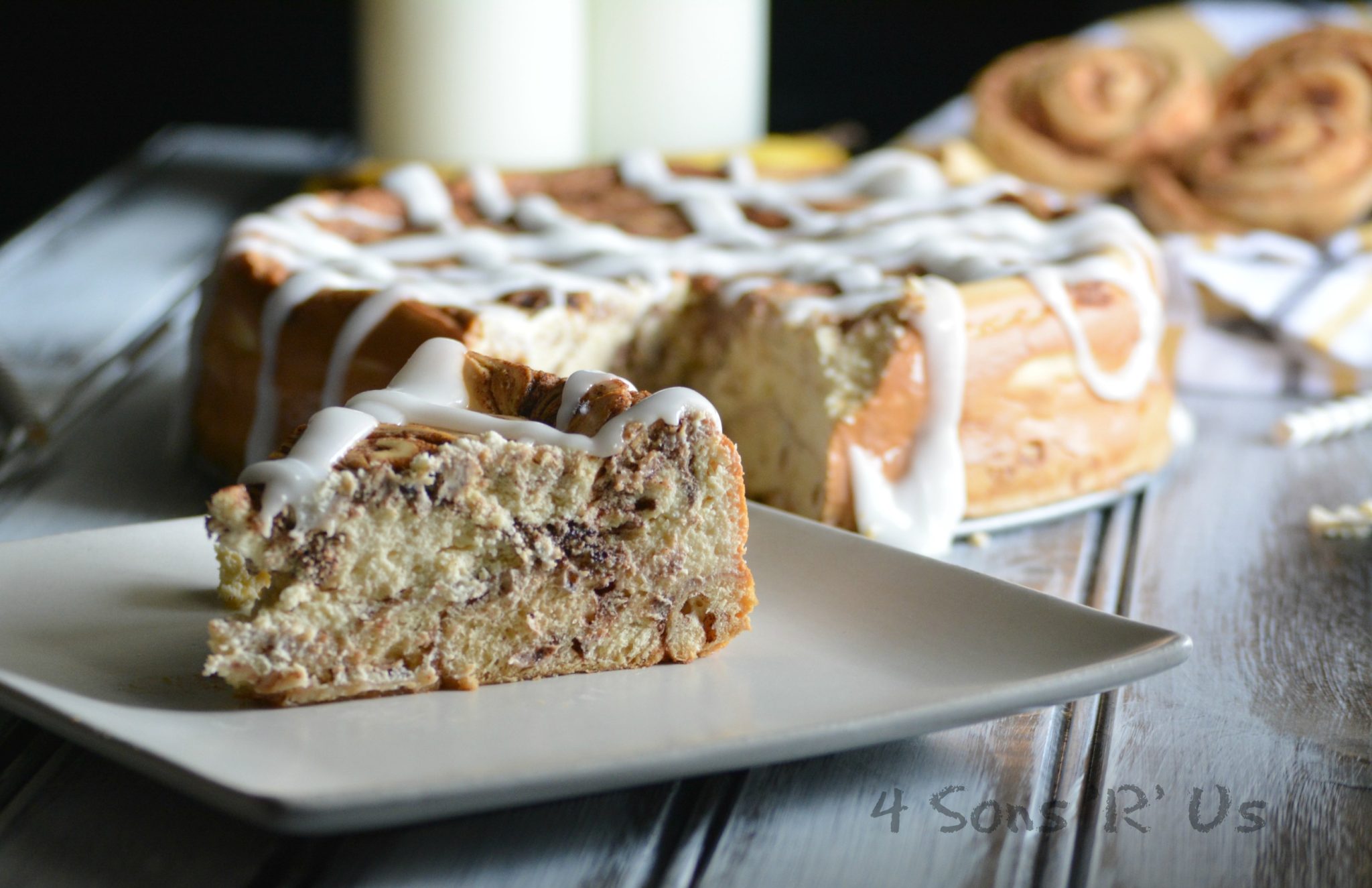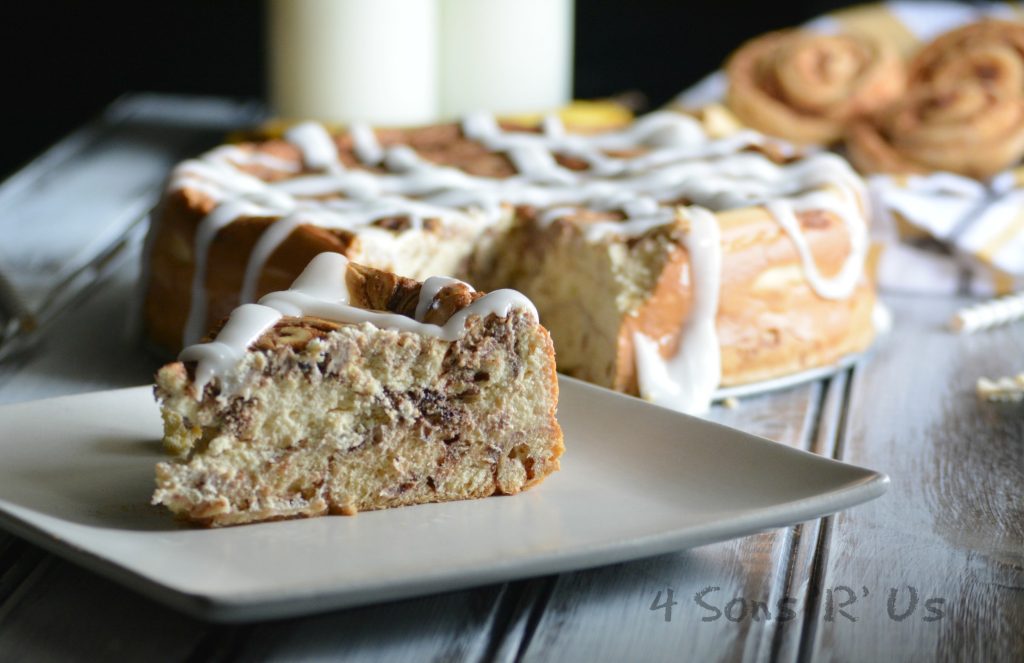 How many times do you look in the fridge when you're hungry, only to close the door in supreme annoyance because there's nothing to eat.
Well, nothing you feel like making, nothing readily available to grab and scarf down, or it's the day before grocery day and there really isn't anything to choose from.
Be honest, how many times do you repeat this process throughout the day?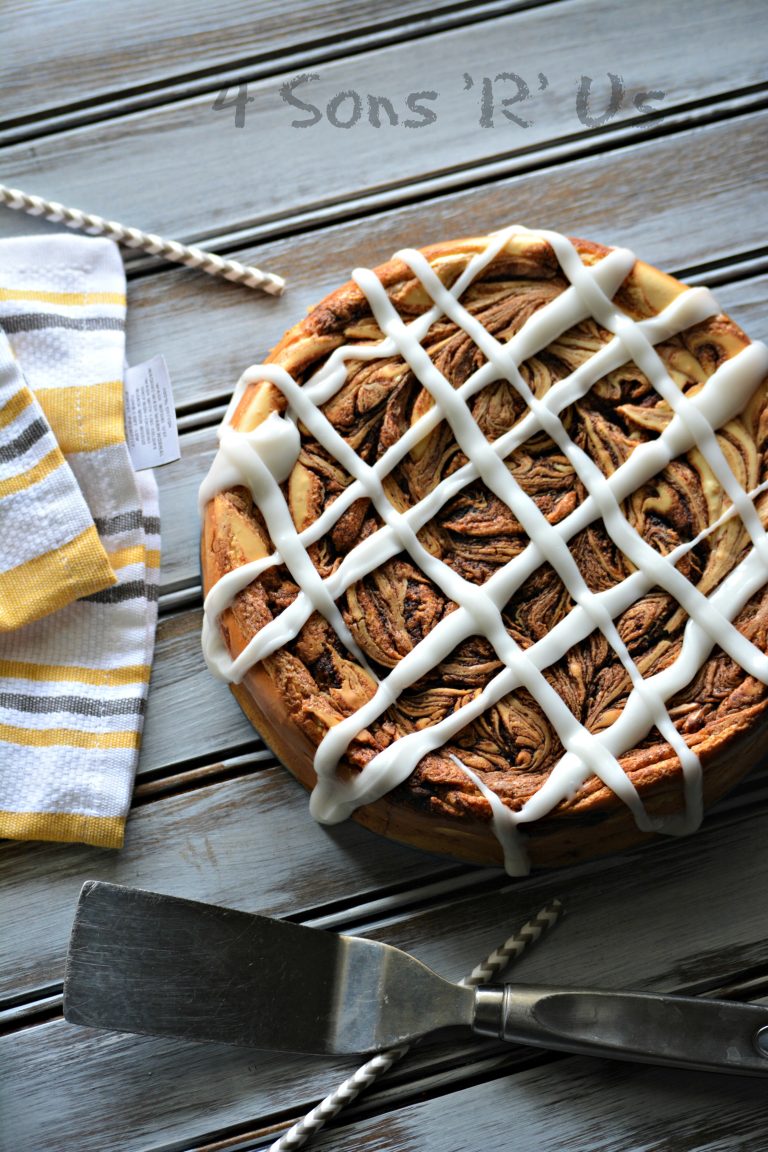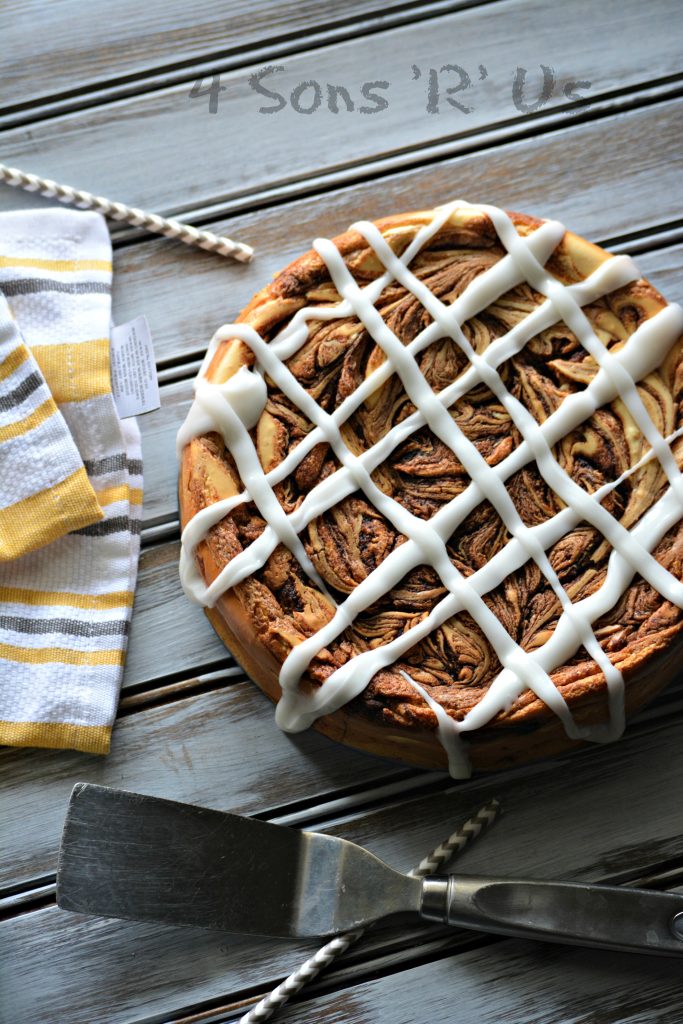 After the umpteenth time, I usually get fed up and say 'screw it'– I've always got ingredients to bake something. When we bake it goes down too, so my stomach can keep it's angry protests to itself.
A few hours never hurt it anyway, especially not when a truly yummy rewards on the other end of the oven timer.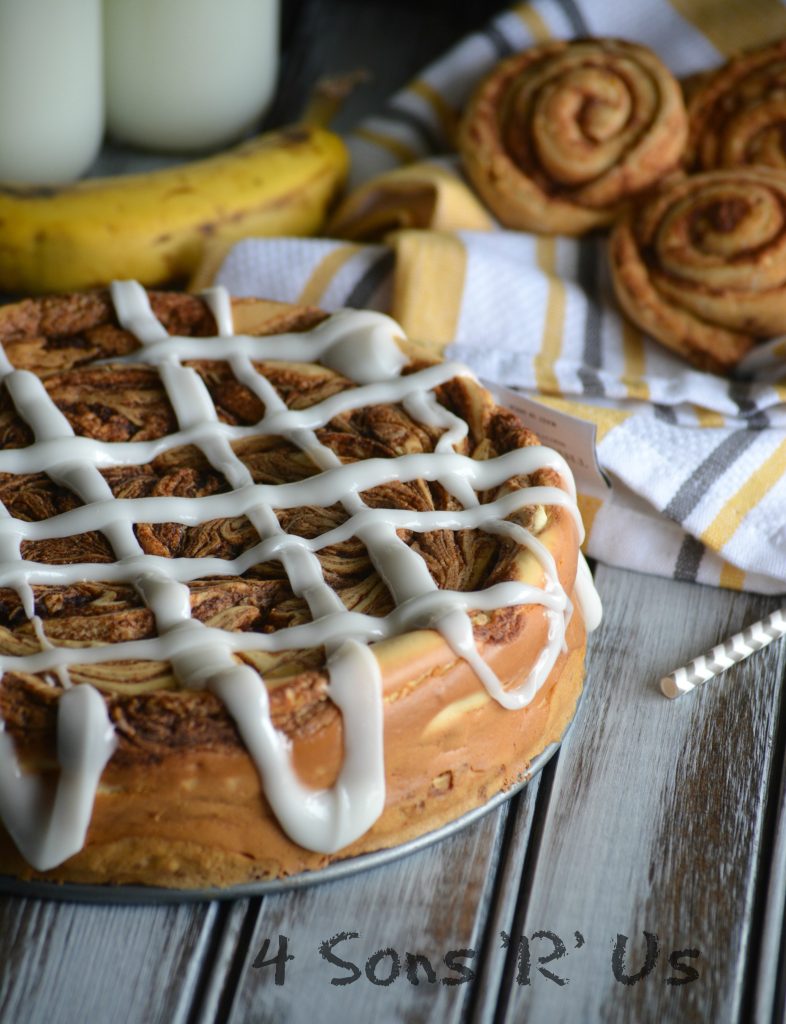 That's how on a rainy cold afternoon I went from craving a batch of warm and gooey cinnamon rolls into making a cheesecake of epic proportions.
Now let me introduce you to the culinary marvel that is Cinnamon Bun Cheesecake.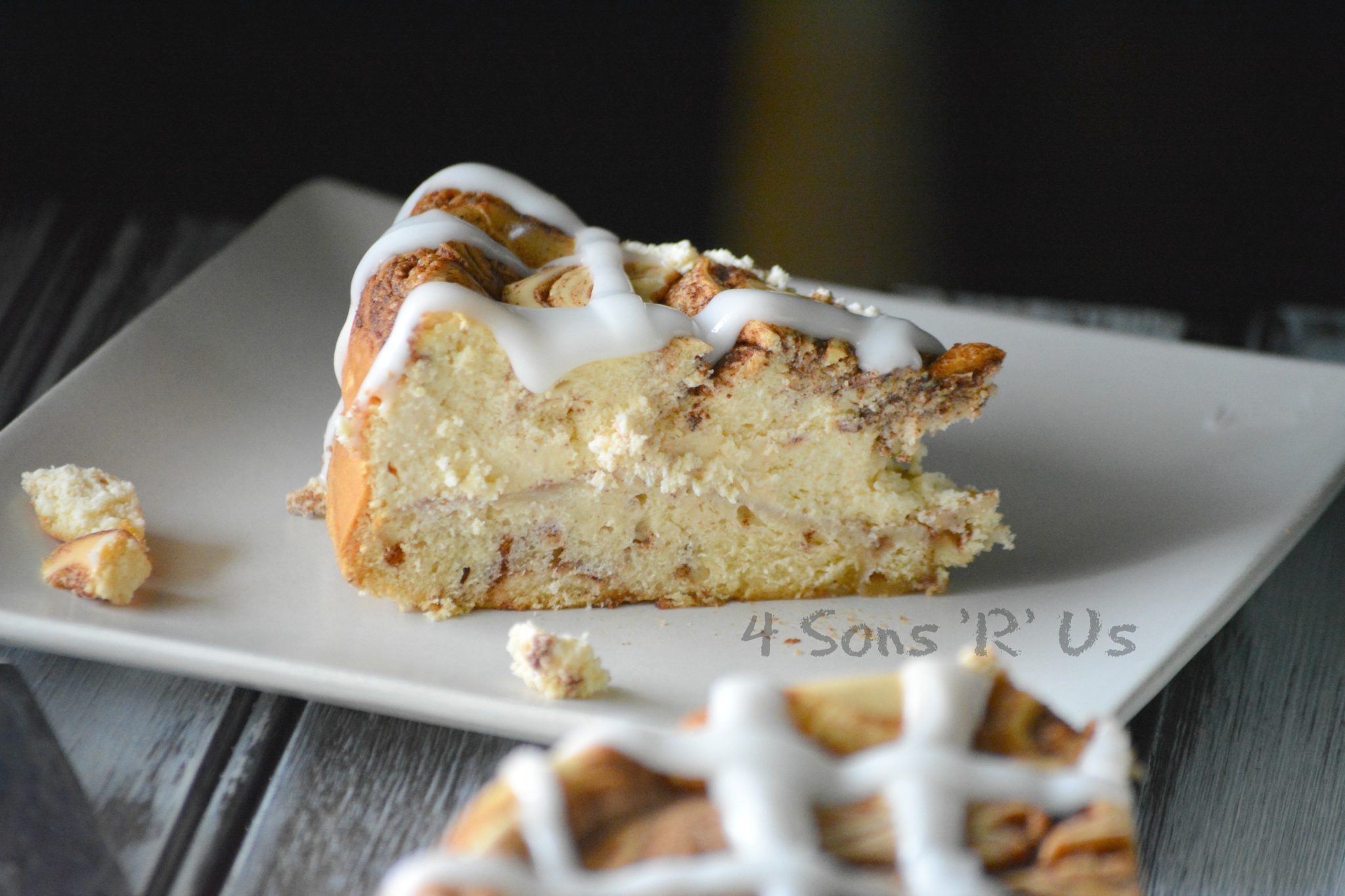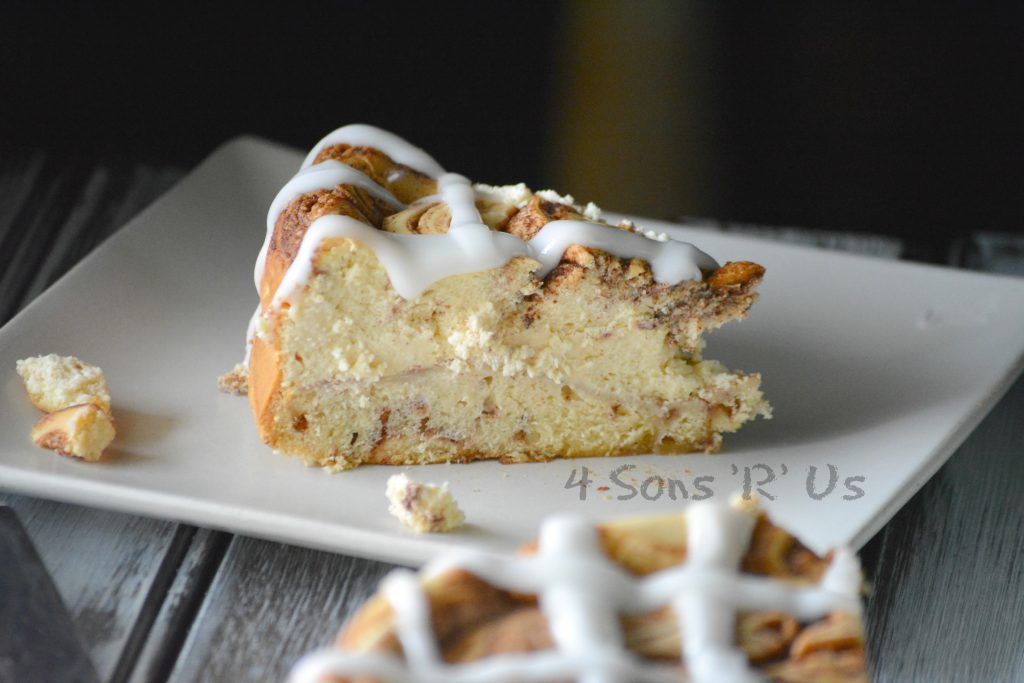 I'm sure you're familiar with the classic graham cracker crust, we've changed the game up and made a crust out of cinnamon buns.
Yes, you read that right.
Cinnamon buns that bake right up into a soft pillowy crust. Doesn't that just sound dreamy? Even more so when it's topped with a rich and cream cheesecake filling– liberally (and lovingly) swirled throughout with cinnamon and sugar.
Baked into an epic cheesecake it's finally finished off with a sweet sugary criss-crossing glaze.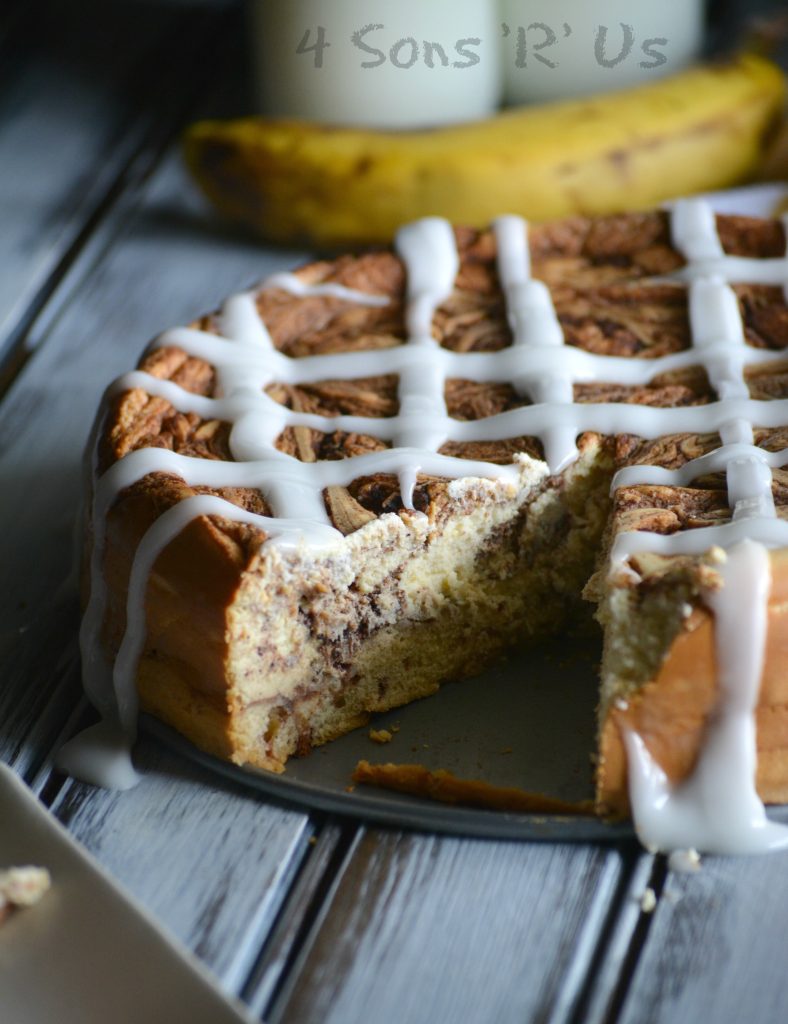 It's an uber yummy cheesecake, that also happens to taste just like the most delicious cinnamon bun you've ever had. It's perfection in every bite.
Other Cheesecake Recipes You Might Also Enjoy:
If you've tried this CINNAMON BUN CHEESECAKE, or any other recipe on the site, let me know in the comment section how it turned out, we love hearing from our readers! You can also follow along with me on PINTEREST, FACEBOOK, and INSTAGRAM to see more amazing recipes and whatever else we've got going on!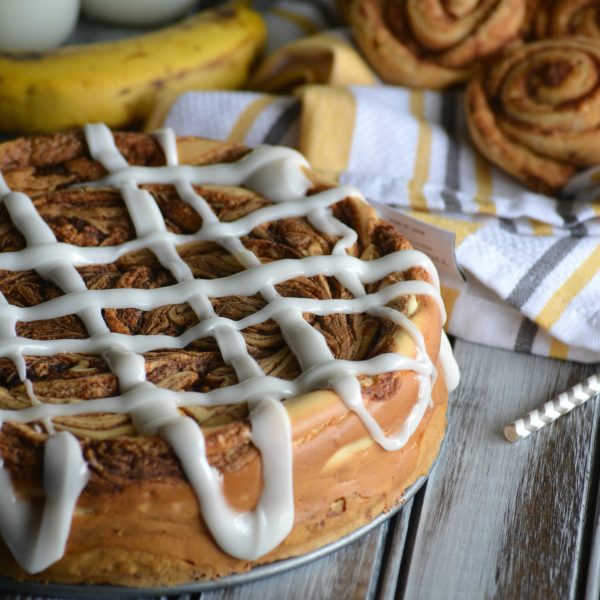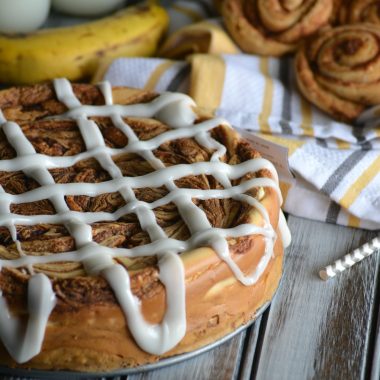 Cinnamon Bun Cheesecake
A classic creamy and rich cheesecake batter, baked over a cinnamon roll crust, and liberally laced with a cinnamon butter swirl.
Print
Pin
Rate
Ingredients
1

regular sized package of refrigerated cinnamon buns

with frosting (8 ct)

16

oz

cream cheese

softened

1/2

cup

sugar

1/2

cup

sour cream

1

tsp

vanilla extract

2

eggs

1/3

cup

butter

melted

1/2

cup

brown sugar

2

tbsp

cinnamon
Instructions
In a small bowl, vigorously whisk together the cream cheese and sugar until evenly combined and smooth.

Fold in the sour cream and vanilla, and continue stirring until the mixture's once again smooth.

Stir in the eggs, one at a time, mixing completely after each one. Set the cheesecake mixture aside.

In a separate small bowl, whisk together the butter, brown sugar, and cinnamon until smooth and then set it aside.

Use cooking spray to grease a 9" spring form pan. Open and seperate the cinnamon rolls. Lay them flat on the bottom of the pan and then press them all flat and out to cover the circumference of the pan.

Pour the cheesecake batter out over top of the cinnamon roll 'crust' and use a spatula to spread it out evenly. Drop spoonfuls of the cinnamon swirl out overtop the batter.

Use a butter knife to gently swirl the cinnamon butter mixture out and into the cheesecake batter.

Bake the cheesecake at 325 degrees for 30-35 minutes, or until the cheesecake is firm around the edges but still slightly jiggly in the middle.

Set the cheesecake away from all heat and allow it to cool completely.

Drizzle the cinnamon bun frosting evenly out over top of the cheesecake. Use it all!

Chill the cheesecake for an hour or two (at least) before serving.