Compound butters build on everything we love about butter. That rich and creamy base has been given a savory upgrade. This Bacon Onion Butter has taken rich smooth butter and fortified it with crisp bacon crumbles, caramelized onions, and a savory hint of Worcestershire sauce.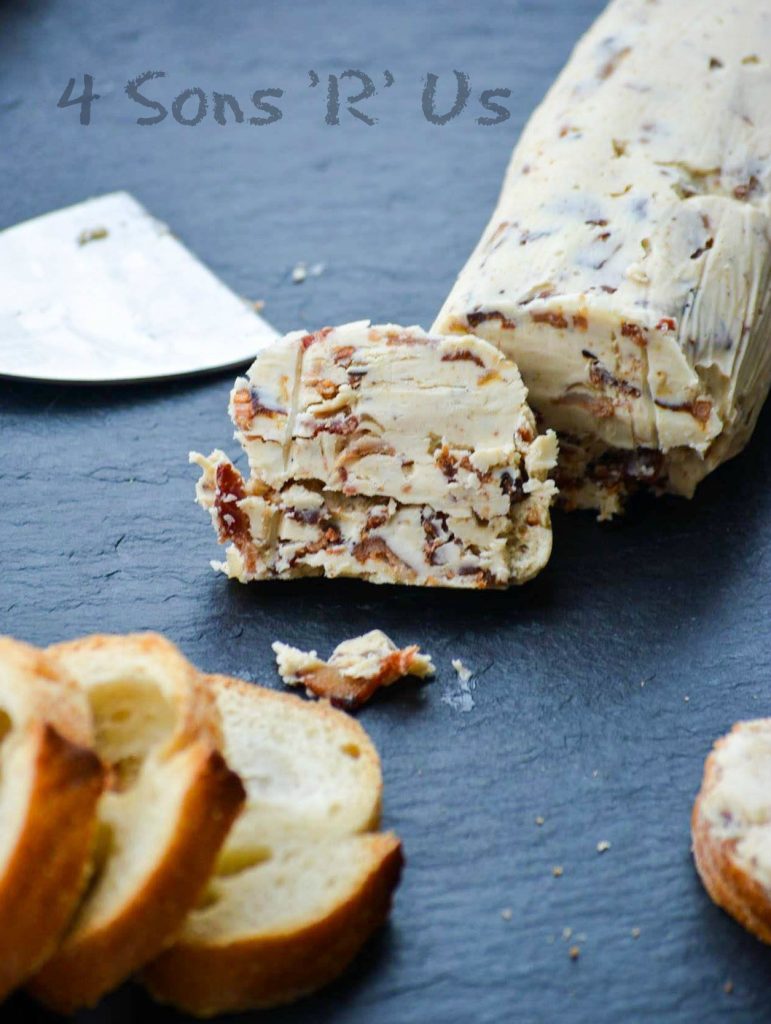 Getting over a stomach bug is no fun. Getting over a stomach bug and spending several hours the following day at the dealership is even less fun.
Still that's what you do when you finally remember your car's inspection is due– for like the millionth time.
Even better? You've forgotten about it so many times that it expired in April and May is almost over and it is still expired.
In short that is how you end up spending part of your holiday weekend stuck in the waiting room at the mechanics.
l I did feel slightly better knowing that I was just one in a crowd and that no seats were empty in said waiting room.
I wonder if anybody else was there because they'd flaked so badly for so long; I wasn't offering up any details though.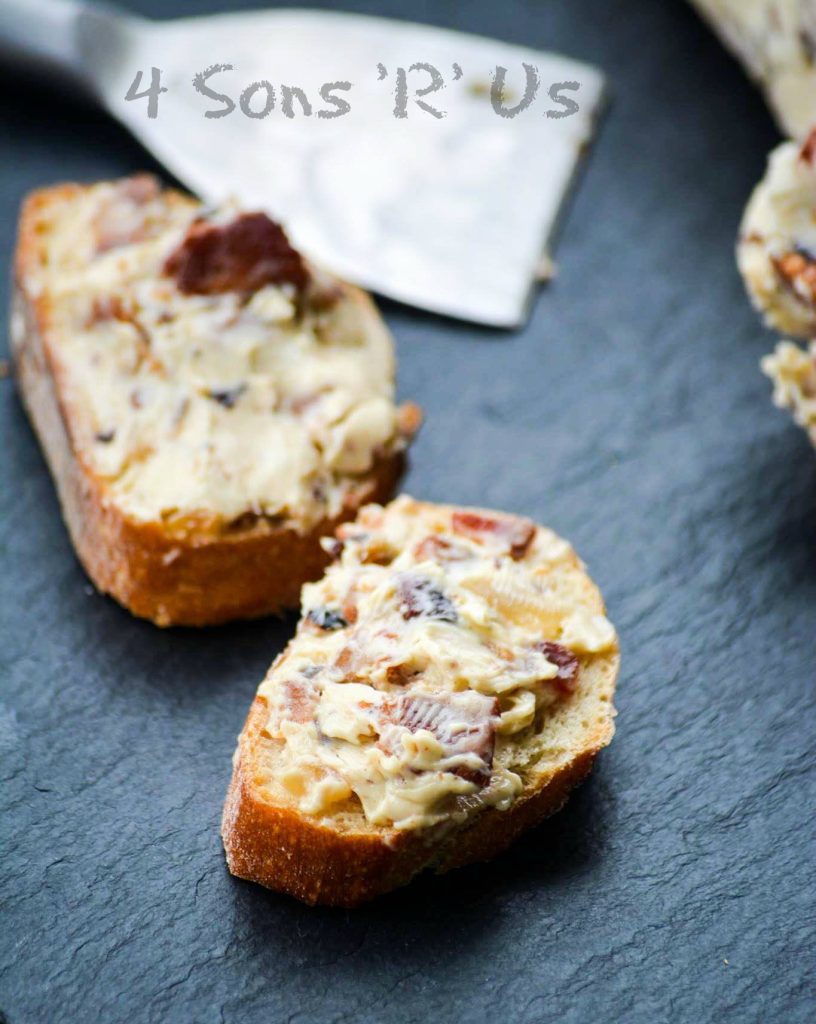 Three hours later, two water bottles, the dregs of a powerade, and several episodes of mind-numbing syndicated sitcoms later– we were off and back to driving legitimately WITH oil that'd actually been changed on time.
And now that that little bit of boring business was concluded it was on to more fun family-oriented holiday weekend activities.
Luckily I came home to find the hubs and the sons had been busy while I was gone.
The cooler's had been packed, the grill was set up by the pool, all that was left was for me to slather the kids in sun screen and grab my own book and towel and make myself comfy in a shady spot near the pool.
The smell of steak and a few burgers for the boys going on the grill mingled with the coconut scent from sun screen was like a melody to my senses.
Then I got served a plate with pats of my melted homemade compound butter over my meat, and it was heavenly.
If you're grilling out at any time this weekend or in the future, you need this recipe.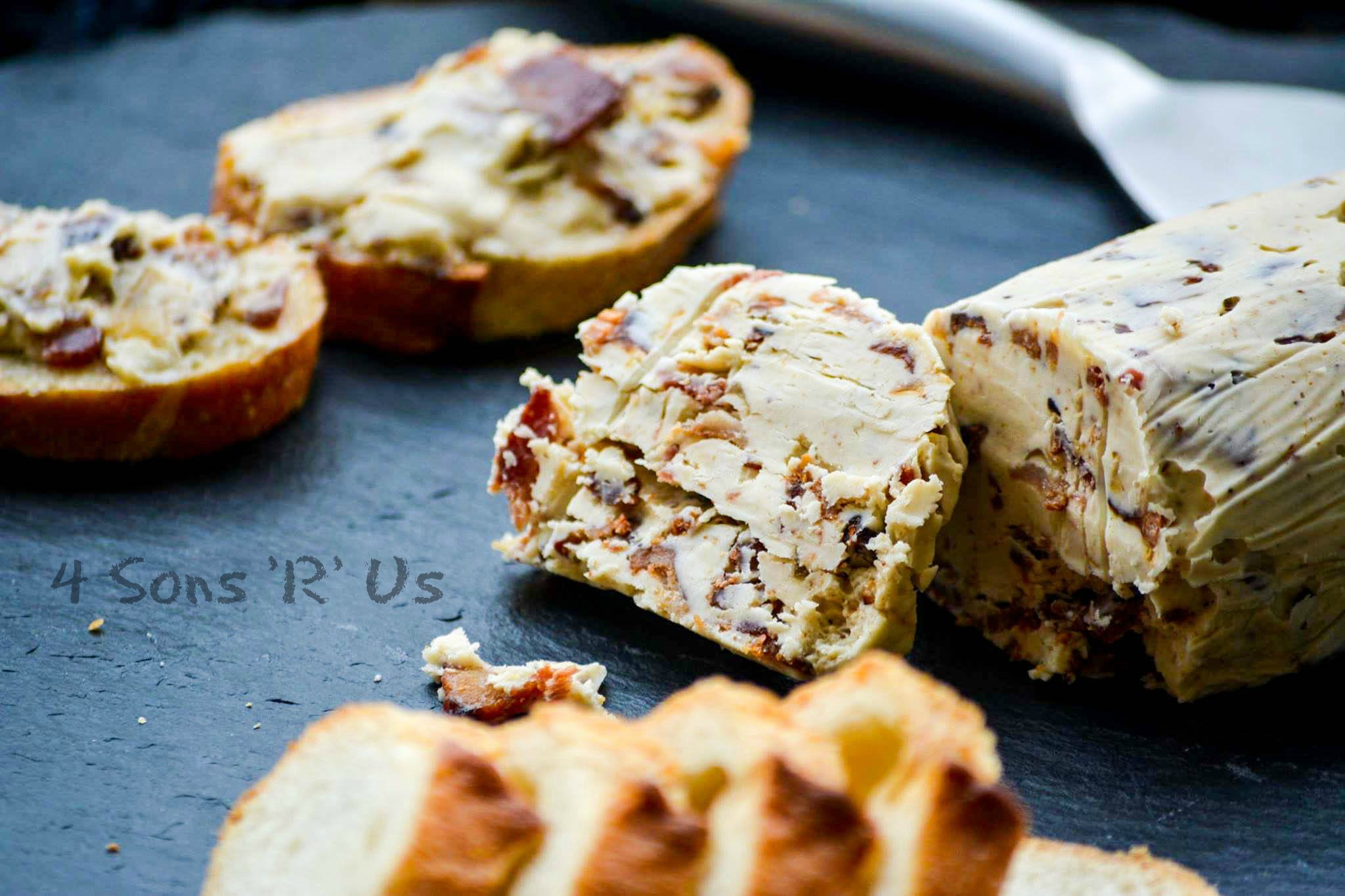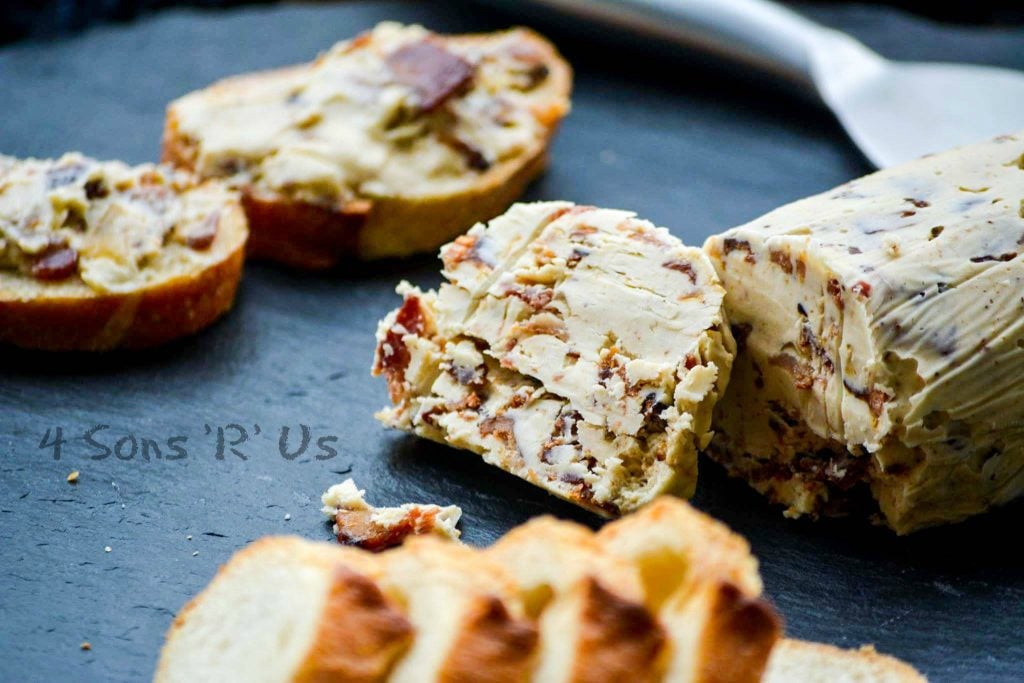 If you didn't think it could get any better than a pat of butter spread over a crusty piece of artisan bread, it just did.
This takes that same plain slice of baguette and makes it an out of this world experience.
Don't stop there though– this butter makes an amazing sauce when melted over a tender piece of grilled meat, like chicken or steak, even fish.
This is better butter, and you're going to want to have some on hands as we approach prime grilling season.
Other Yummy Compound Butter Recipes You Can Whip Up In Minutes:
If you've tried this BACON ONION BUTTER, or any other recipe on the site, let me know in the comment section how it turned out, we love hearing from our readers! You can also follow along with me on PINTEREST, FACEBOOK, and INSTAGRAM to see more amazing recipes and whatever else we've got going on!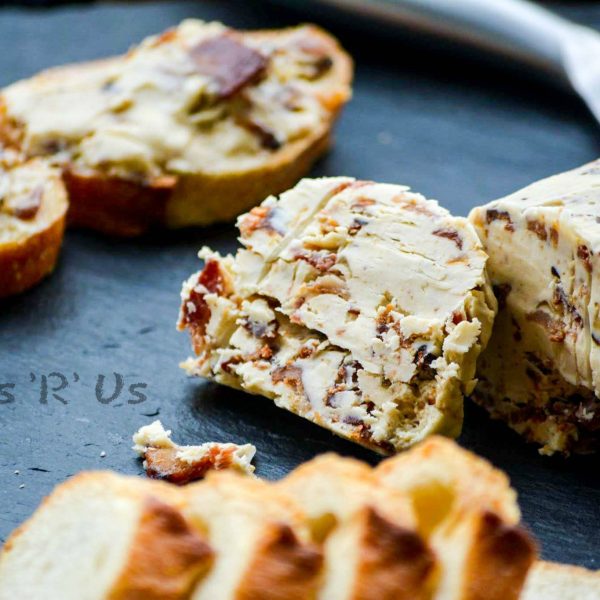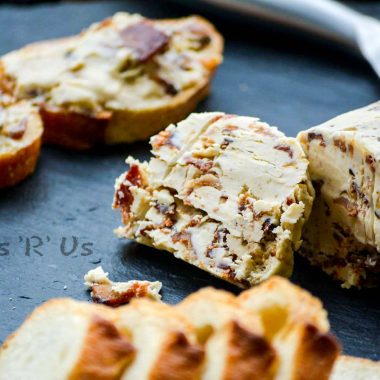 Bacon Onion Butter
A creamy compound butter that's seasoned with caramelized onions and crisp bits of bacon- it's every meatlover's dream.
Print
Pin
Rate
Ingredients
1

cup

2 sticks butter, softened

10

strips of bacon

diced

1/3

cup

white onion

finely diced

1

tbsp

Worcestershire sauce

1

tsp

freshly ground black pepper

1/8

tsp

garlic powder
Instructions
Saute the bacon over medium heat, in a large skillet, until just under done. Toss in the onion and continue to saute, stirring occasionally, until the bacon is crispy and the onion is softened. Drain and transfer the mixture to a paper towel lined plate to cool and allow any leftover grease to drain completely.

To the bowl of a stand mixer, add the butter, bacon-onion mixture, Worcestershire, pepper, and garlic powder. Whip them all together until everything's evenly incorporated.

Spread out a large piece of plastic wrap onto a clean counter top, spoon the butter out onto it. Wrap the butter tightly in plastic wrap, gently squish it out and around until it's formed into a log, and twist the edges and tuck them under to seal. Refrigerate the butter log until chilled and set, or about an hour.

Slice the firm butter into thick slices, as many times as needed to work with.

Serve on steak, burgers, veggies, or just spread over a plain slice of artisan bread and enjoy!
Notes
This can be stored in the freezer until ready to use as well, if making it well ahead of time or for saving between uses.