We've sandwiched our favorite slow churned vanilla ice cream between a layer of perfectly cooked sugar cookies before dipping and crusting the sides in a layer of crushed Butterfinger bars. Homemade ice cream cookie sandwiches will never be the same. And how could they really be complete without a yummy candy crust? Butterfinger Crusted Sugar Cookie Ice Cream Sandwiches are the new dessert craze.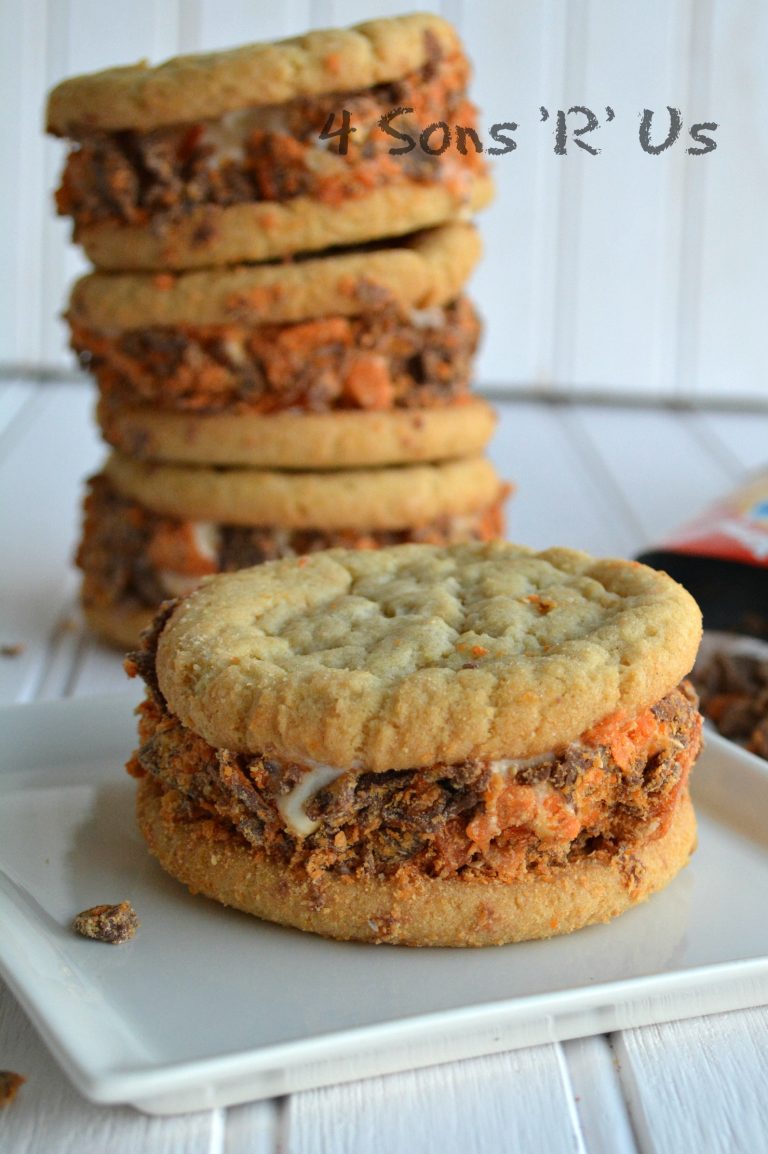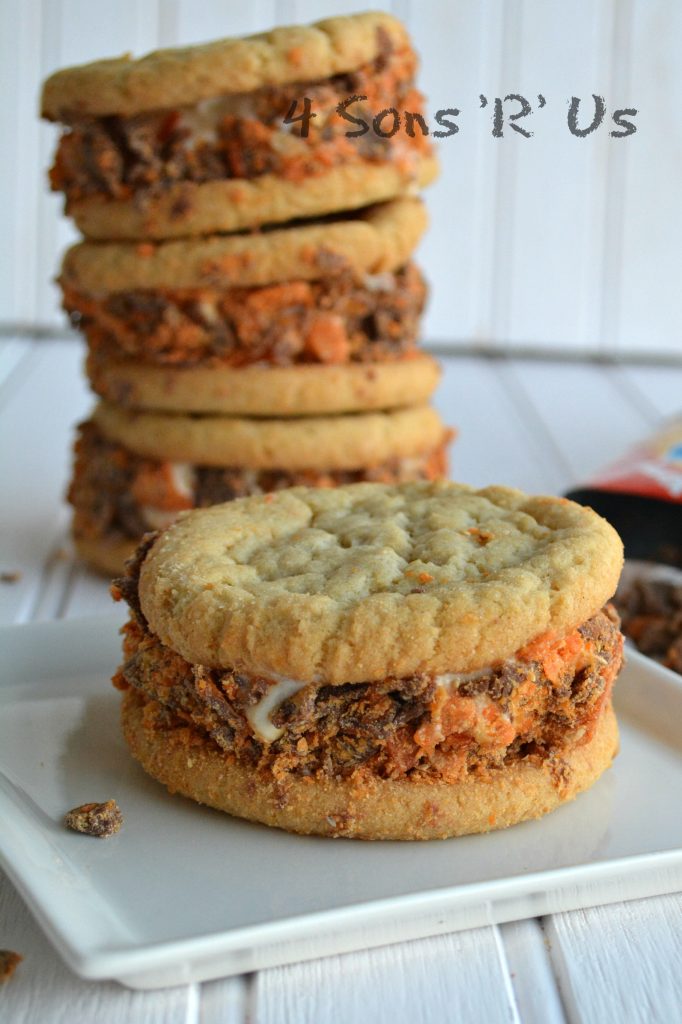 Butterfinger candy and I have had a love affair that's easily spanned two decades. To this day on special occasions my Mom will always have a full size candy bar tucked away, waiting for me. When I was pregnant one of my major cravings was for a Butterfinger Blizzard from Dairy Queen. I was crushed the night before I was scheduled to be induced and we'd gotten there 10 minutes after they closed. My other favorite is at Valentine's Day and Christmas when they come out with the special shapes, either hearts or bells, of chocolate studded with little pieces of butterfinger inside. So good! So it wasn't really that much of a stretch that I'd try to include butterfinger candy into other things for other perfect pairings.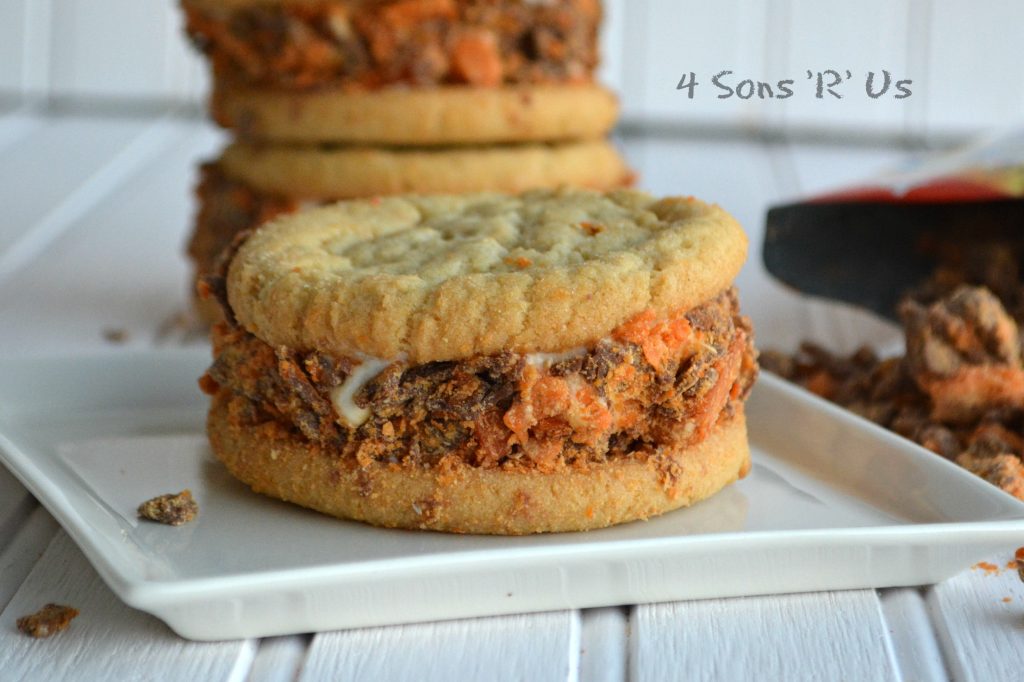 Use your favorite recipe to bake a fresh batch of sugar cookies, or let the grocer do it for you and pick a box up on the way home. Sandwich a generous scoop of vanilla between two cookies and then roll the edges in crushed up bits of the candy. Freeze them to enjoy later, or you can make a big batch for this same purpose so you have them on hand whenever. Or make them after dinner and eat immediately. They're easy enough either way, and for my fellow butterfinger lover's– it's an ice cream sandwich of epic proportions.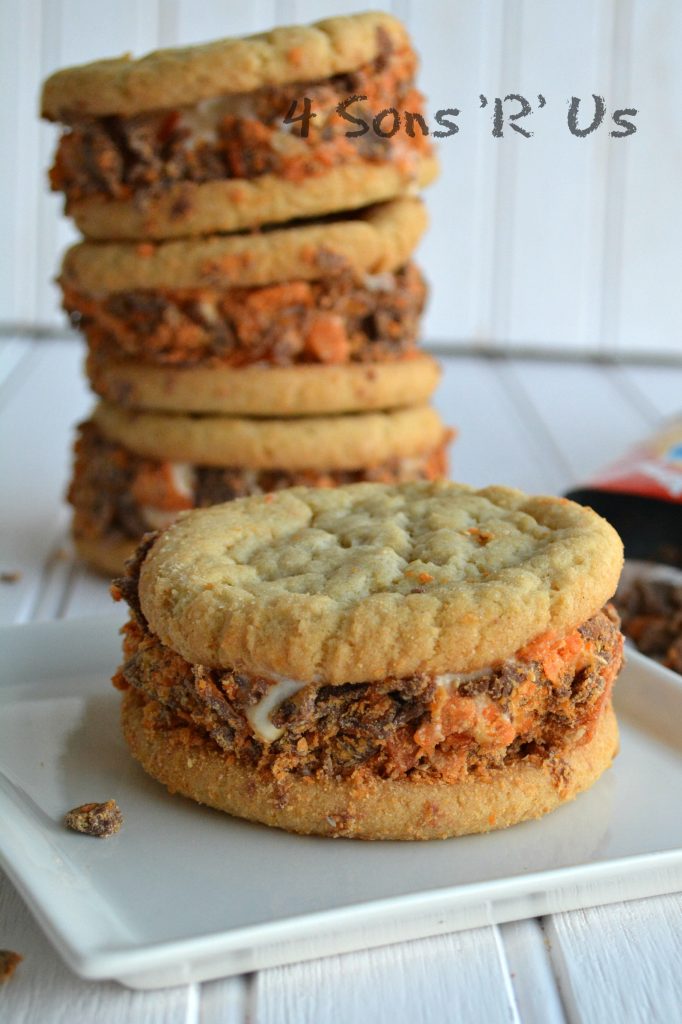 Butterfinger Crusted Sugar Cookie Ice Cream Sandwiches
2016-05-10 00:23:19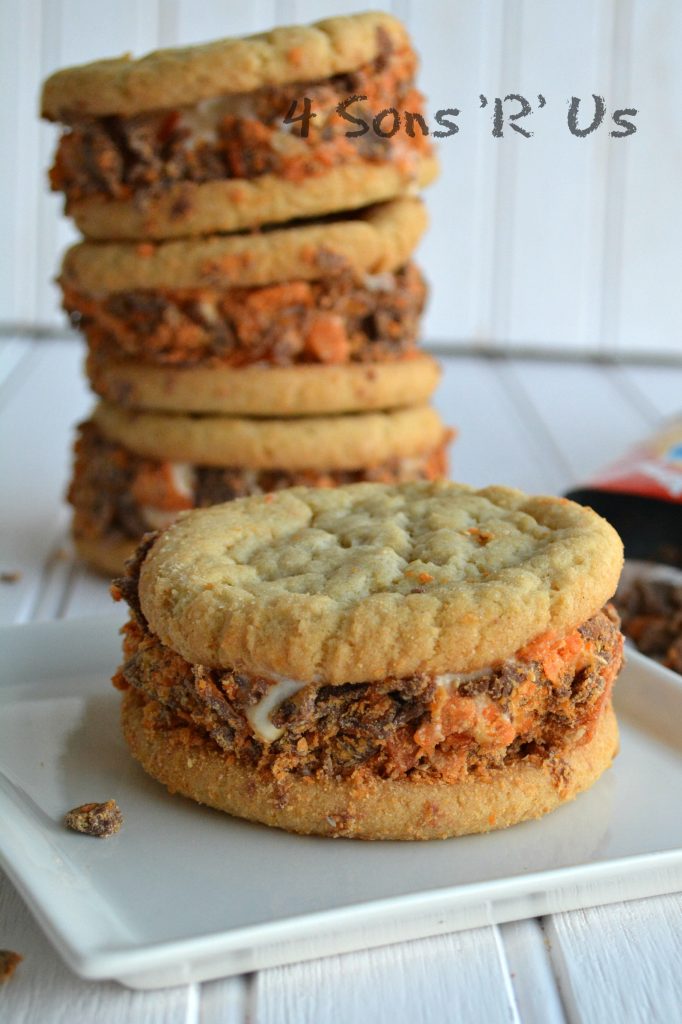 Ingredients
1 cup crushed Butterfinger candy bars, divided
6 scoops vanilla ice cream, your favorite brand, slightly softened
8 sugar cookies, store bought or homemade
Instructions
In a medium bowl add 1/2 cup of the crushed candy and the ice cream. Stir together until evenly incorporated.
Scoop the ice cream mixture out onto four over turned sugar cookies. Top with the additional four cookies, press the top cookies down slightly so that the ice cream reaches the edges of the cookies.
Pour the other 1/2 cup of crushed candies onto a flat plate. Roll the ice cream sandwich edges into the candy evenly coating the sides.
Eat immediately or put the sandwiches in a shallow dish and return to the freezer until re-frozen.
Adapted from Hot Eats & Cool Reads
4 Sons 'R' Us https://4sonrus.com/