Scotch eggs are a thing of beauty in the breakfast world. Up the ante by adding some specific seasonings to the ground sausage & bread crumb mixture wrapped around protein packed hard boiled eggs- and smoke them. Smoked Scotch Eggs, with wood smoked flavor infused in every bite, are destined to be the next hand held breakfast sensation.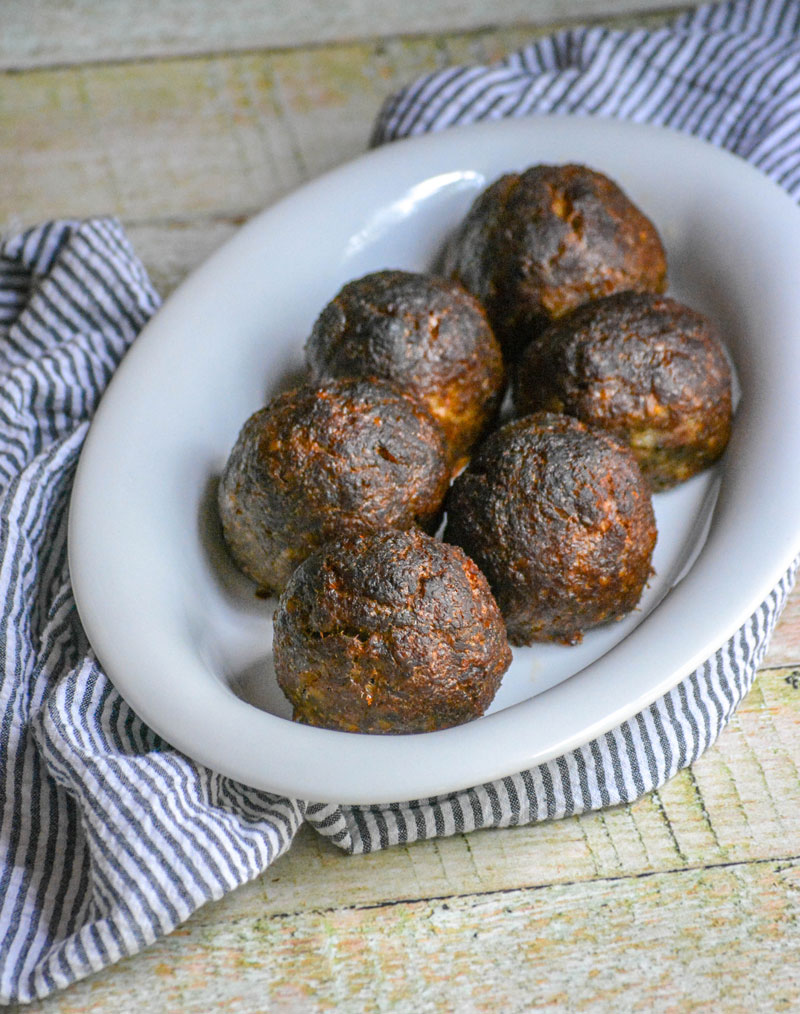 A couple years ago, had you asked me about a Scotch egg- I'd have probably just looked at ya funny.
What's that? Seriously, what in the world is a 'Scotch' egg?!
Luckily, I've got the whole world wide inter webs at my virtual fingertips…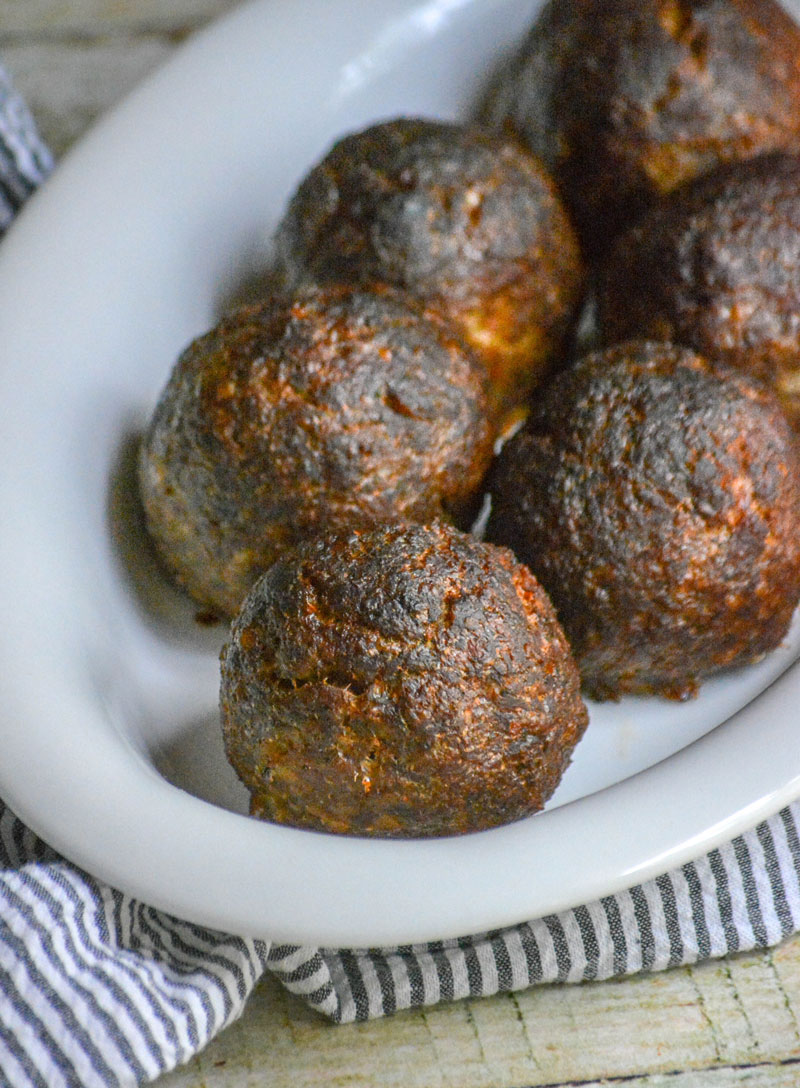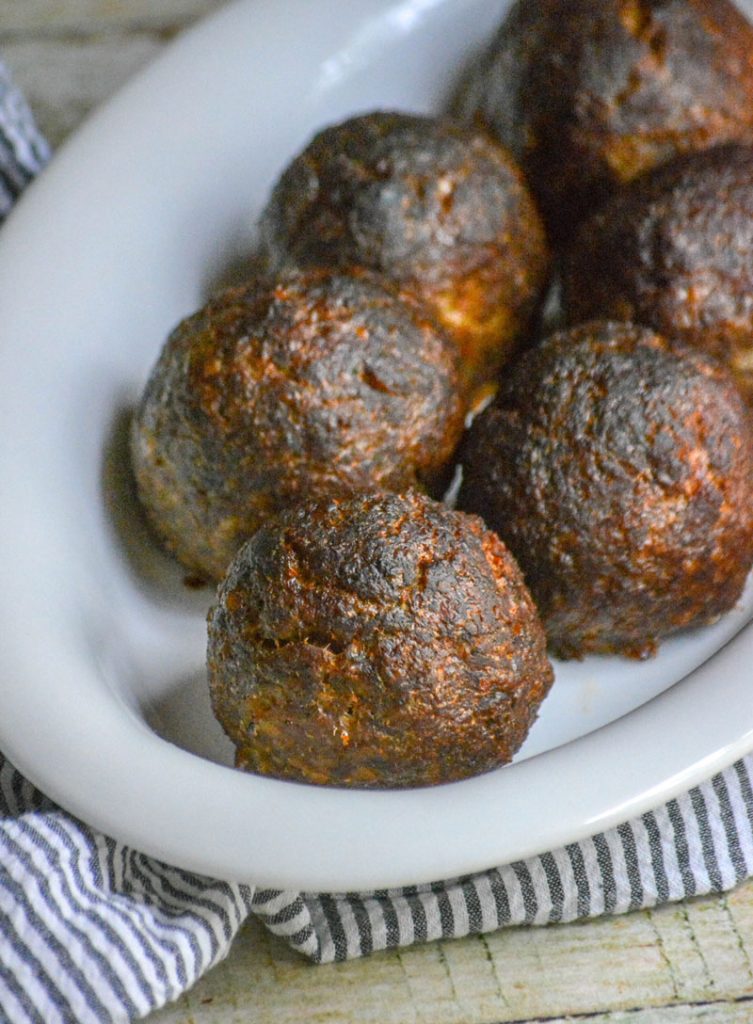 Let me get this out of the way before we continue, regardless of the iconic name, the Scotch egg is most definitely not of Scottish origin.
Depending on various stories/theories the delicacy either originated in posh 17th century department stores or their own inception, or as a knock of a more traditional Indian treat known as Nargisi Kofta.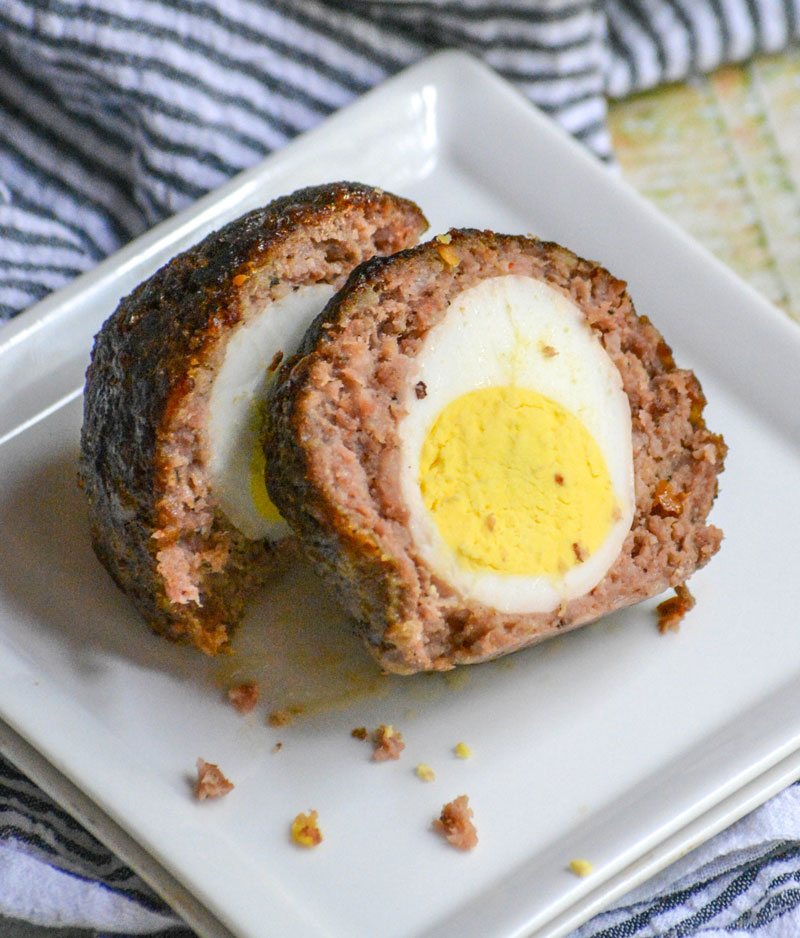 The thick of it is that they were originally designed as the best breakfast traveling snack. A one bite, ok- maybe actually two bites, deal and done. Keeping the hands clean without any need for plates or utensils. The original grab and go, protein packed breakfast option!
A couple decades ago, largely in part due to there humble beginnings, these delectable delights were mere gypsy food. Food truck fare would be more relatable here in the states, but before said food trucks became trendy.
Now, they've eclipsed their humble origins- and truly broken the foodie mold.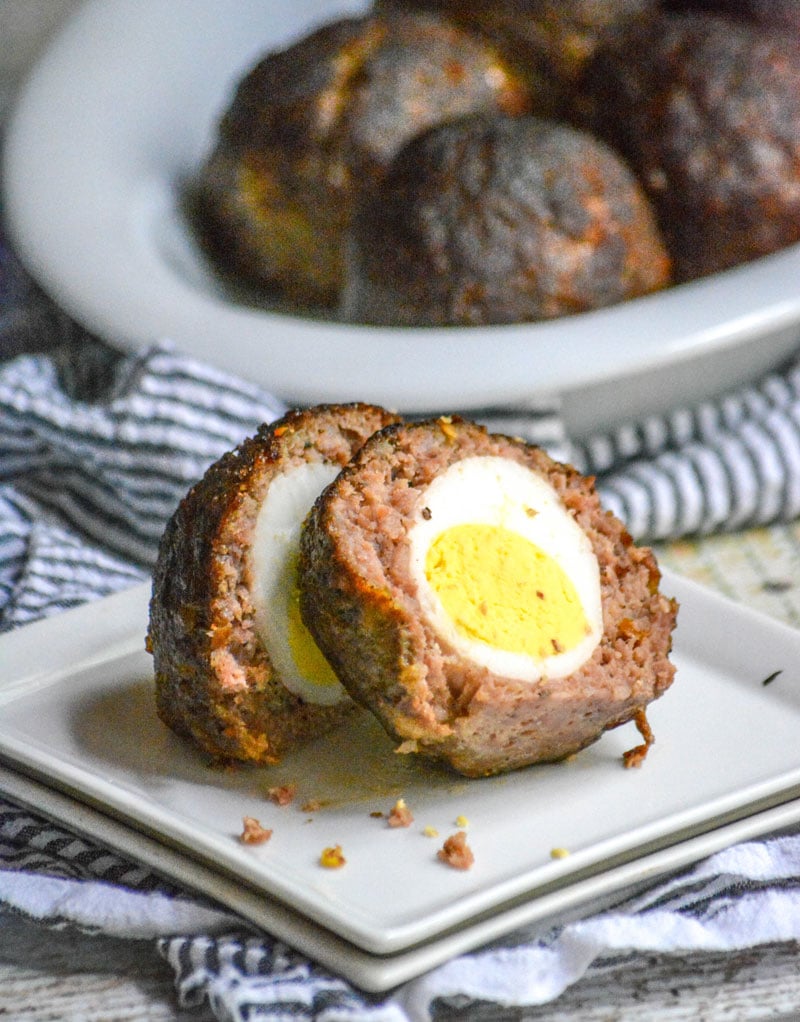 Originally, the treats were made as a delicacy, but one made with available ingredients. They were even once covered and encased in fish paste, instead of the more modern common ground sausage. As with everything else though, times change- and a bread crumb casing came into fashion. Although this mixture wasn't just your standard crumbs, but included sausage, bread crumbs, and of course seasonings.
And I'm so glad it did, because while I'll eat a lot of things- pretty sure fish paste is on my very limited do-not try list!
While I love a good Scotch egg, I decided to up the ante one day when we had the smoker fired up at 6am. We'd planned on having barbecue for supper, and that needs to smoke all day. Instead of frying my breakfast like usual, that morning I decided to smoke my eggs instead.
Best. Impromptu. Decision. Ever.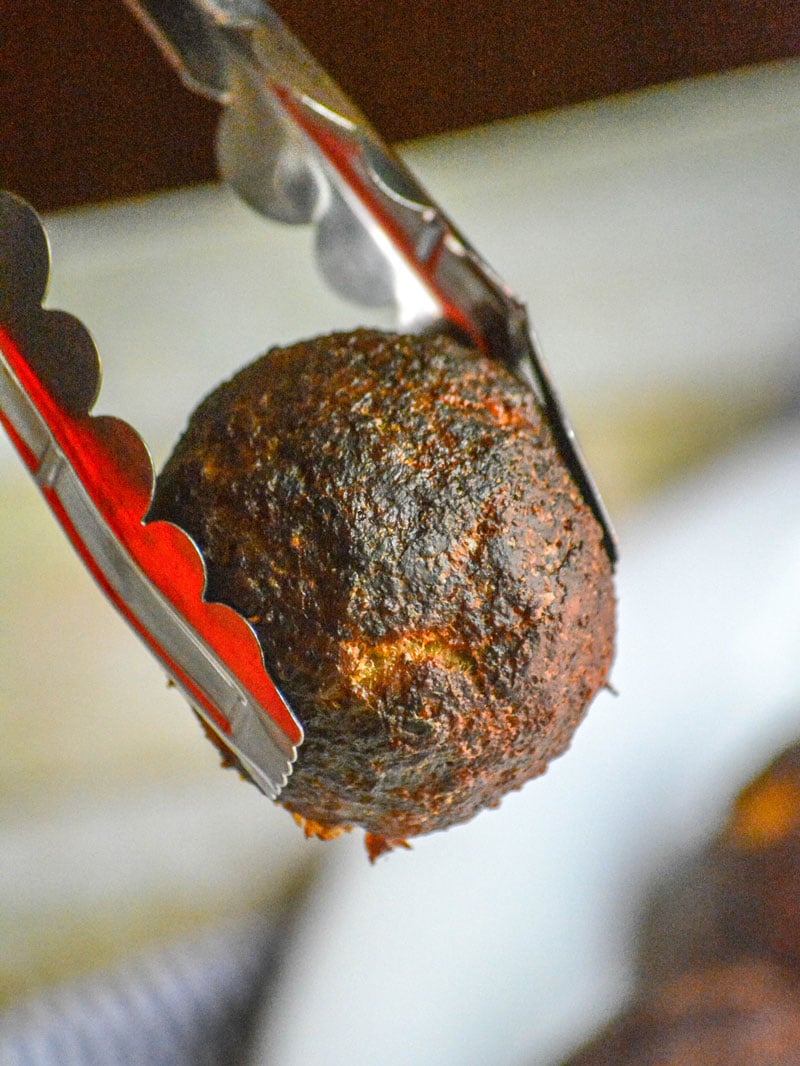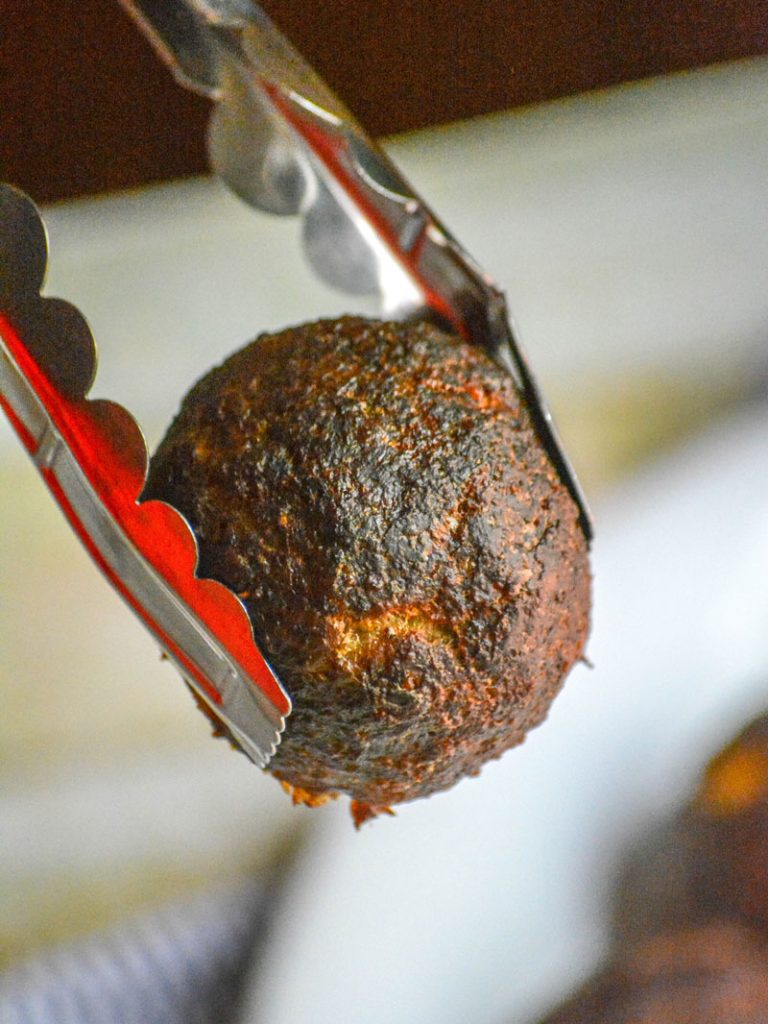 Most traditional Scotch egg recipes have you wrapping hard boiled eggs in a seasoned ground sausage mixture, and then rolling them in dried bread crumbs before cooking. We decided to make things simpler and combine everything.
One pound of seasoned sausage is added to a large mixing bowl. Added to that are 3/4 of a cup of dry bread crumbs, garlic powder, and cayenne pepper. The mixture's then kneaded until everything's completely incorporated.
The mixture's evenly divided and then a portion is wrapped around each egg until it's completely covered. Make sure to smooth out each seam to ensure a good seal, and avoid cracking. Transfer them to an aluminum pan. The eggs are then chilled for an hour or two before being smoked at 250 degrees for an hour and fifteen minutes.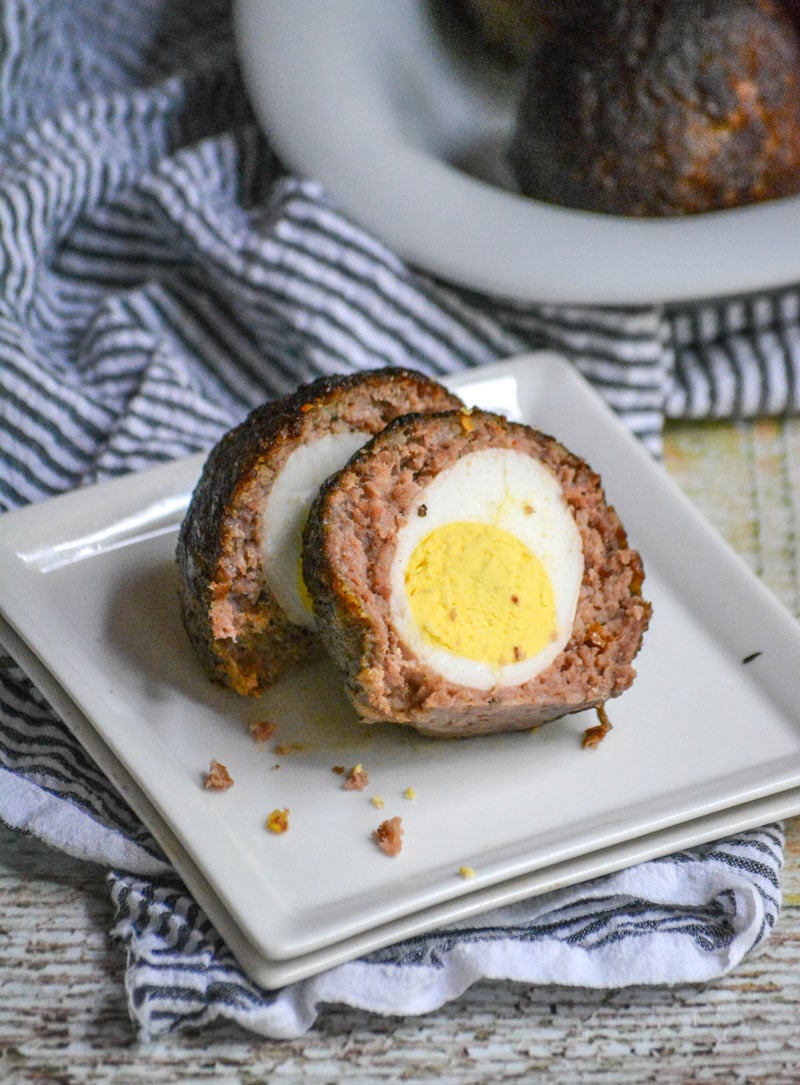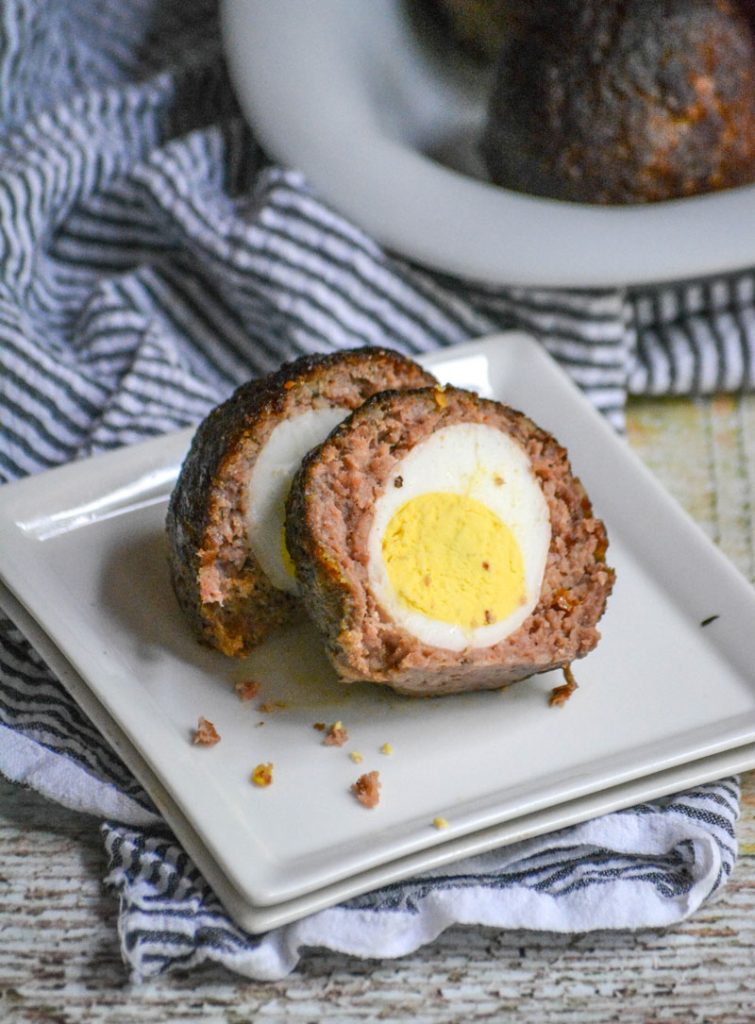 The result? A delicious, hearty protein packed ball that reveals a thick, seasoned sausage layer around a perfectly hard boiled egg when sliced open. You can't go wrong when serving these savory Smoked Scotch Eggs breakfast balls!
Other Smoked Recipes You Might Also Enjoy: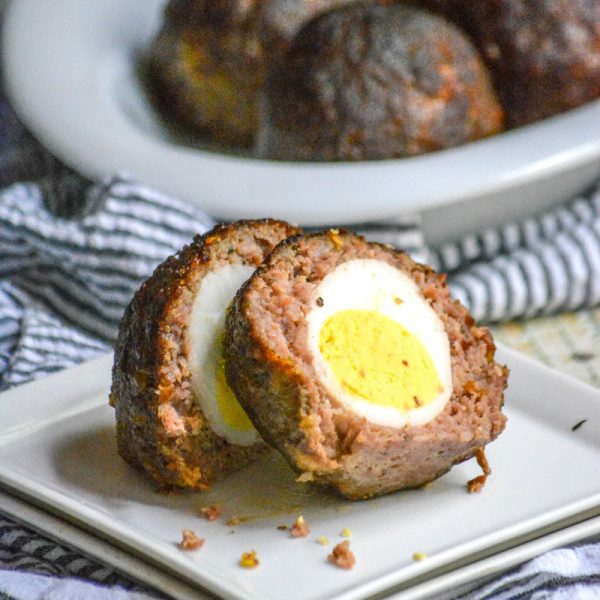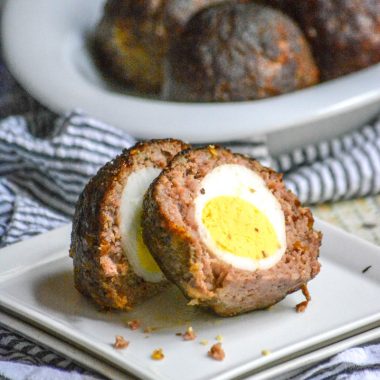 Smoked Scotch Eggs
A delicious breakfast treat, this twist on a traditional Scotch egg adds an extra layer of flavor from sweet smokiness, without extra fat from frying.
Print
Pin
Rate
Ingredients
4-6

hard boiled eggs

1

lb

seasoned ground sausage

3/4

cup

bread crumbs

2

tsp

barbecue rub

1

tsp

ground pepper

1

tsp

garlic powder

1/8

tsp

cayenne pepper
Instructions
In a large mixing bowl, add the seasoned sausage, bread crumbs, rub, pepper. garlic powder, and cayenne pepper. Knead all of the ingredients together untul completely incorporated.

Divide the sausage into equal portions, depending on how man eggs you're using. Flatten them onto wax paper into thin circular shapes. Place an egg on top and then wrap the sausage mixture around, to coat, and sealing any seams.

Transfer the eggs to a disposable aluminum baking tray, and chill for 30-60 minutes.

Smoke the eggs at 250 degrees for an hour and fifteen minutes.