As if rich and creamy no churn ice cream wasn't tasty enough already– this Salted Caramel Pretzel Ice Cream is liberally studded with chunks of salted pretzels and a generous caramel swirl.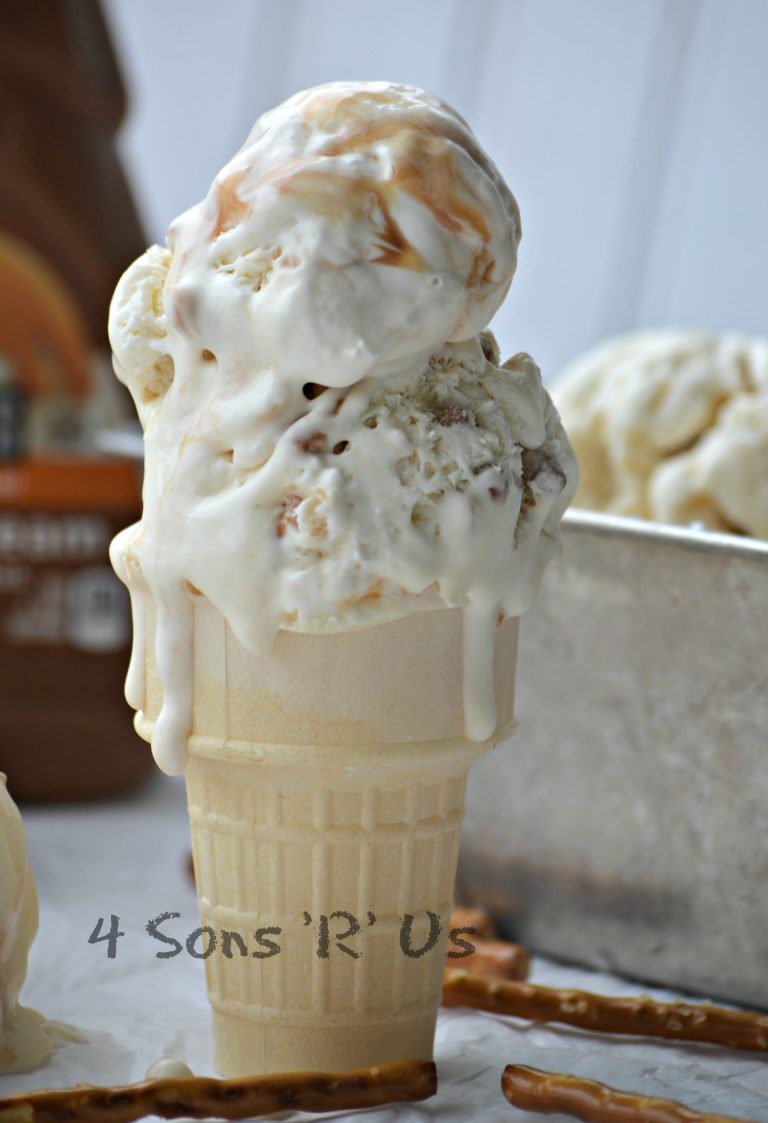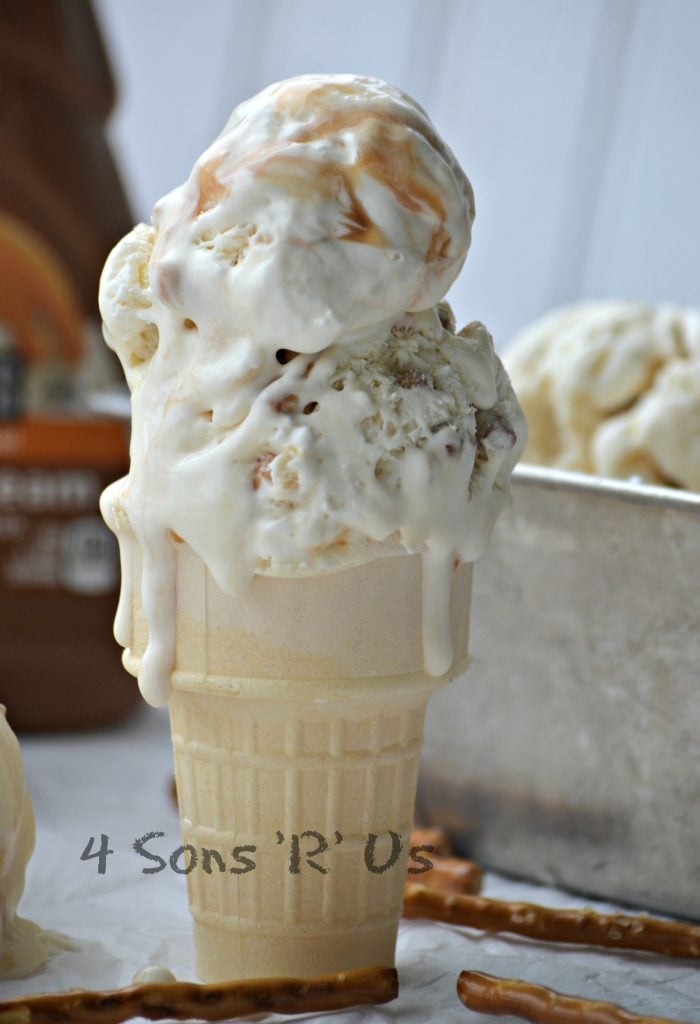 Last year for Mother's Day our oldest was working in the local hamburger shop as a waiter. His gift to me was to serve and treat me to a nice little meal out of the house. It was the sweetest gesture.
The burgers were great, but even better was seeing him in his element. He's a real charmer and it was my greatest pleasure to see him interacting with others and making them smile.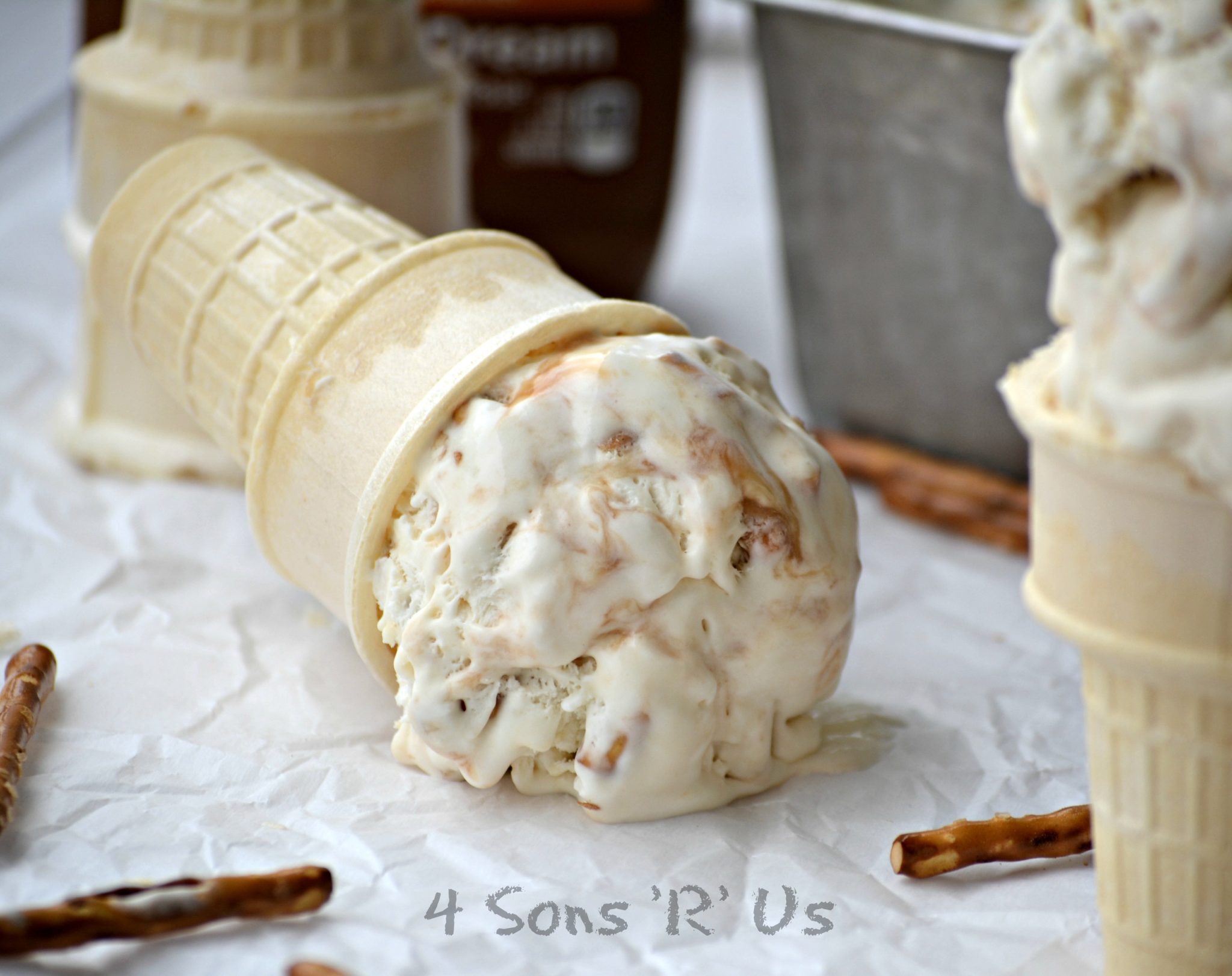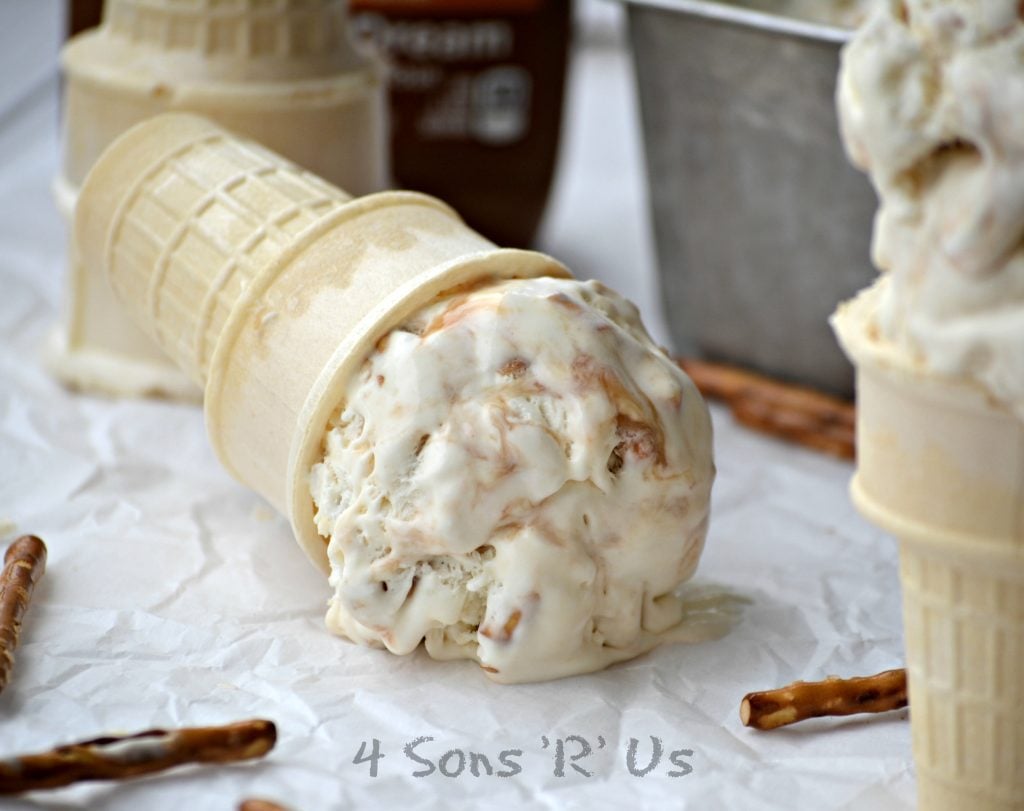 Like I said, dinner was tasty and while I may be a bit biased– I have to say that the service was top notch. Much to my surprise, there was even more in store for us.
While my husband and I chatted, letting out food settle and waiting to say goodbye to our son, one of his coworkers came to our table and set down two milkshakes. She gave a nod to our oldest and we said our thanks.
I've had many, many milkshakes before and yet nothing could have prepared me for this particular one.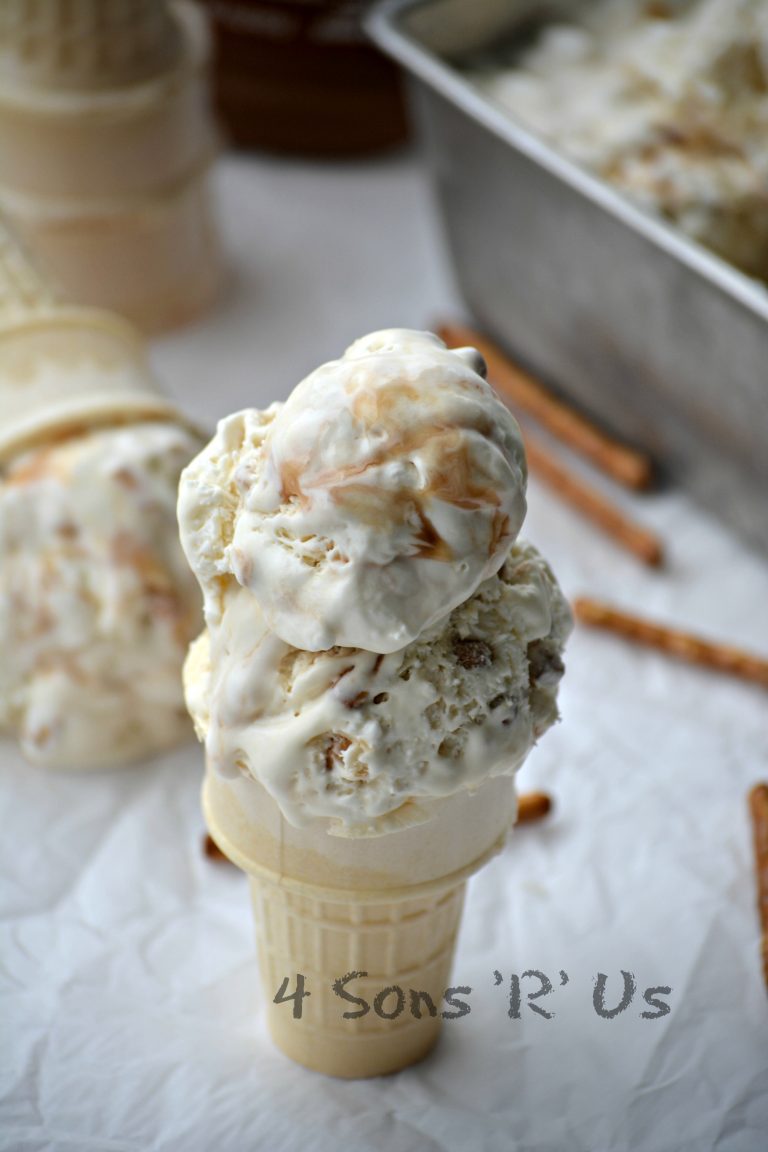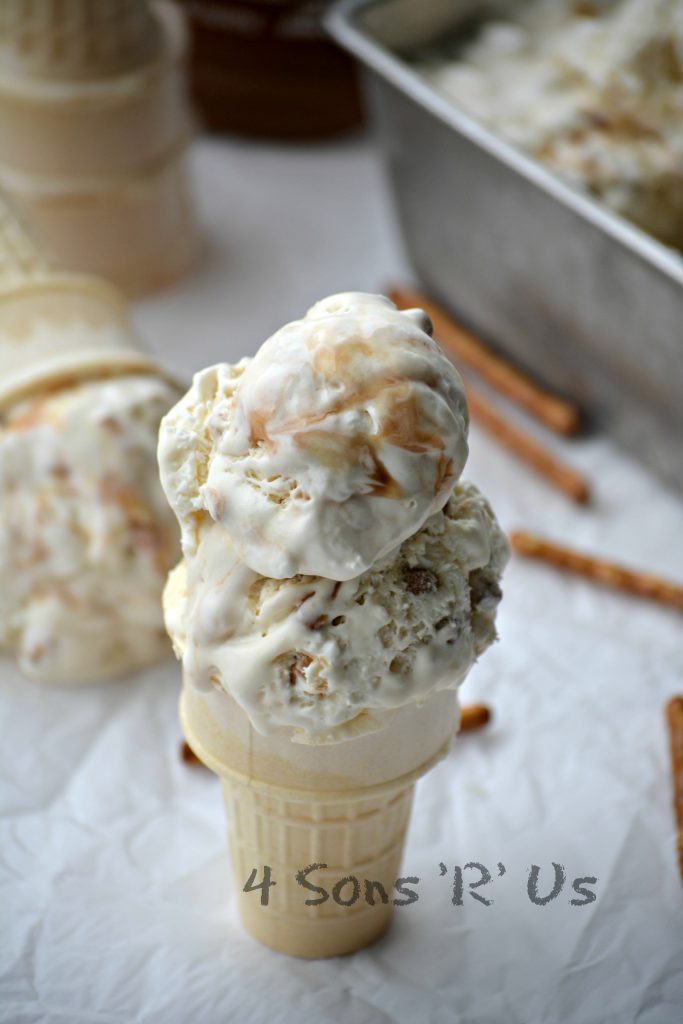 It was thick, it was creamy, and while Salted Caramel and Pretzel weren't two flavors I'd pictured together before that night– they worked amazingly well together.
I may or may not have gone back a few times just for dessert, and he may or may not have brought me several ones home after work to tide me over in the meantime.
It's so rare that the hubs and I agree on and get cravings for the same dessert. I mean he's the one with the raging sweet tooth– not me. And yet this ice cream treat got past all my usual defenses and personal preference and imprinted itself on me.
Which is why it was almost inevitable that at some point I would get tired of waiting on it and bring the Salted Caramel Pretzel Ice Cream to me.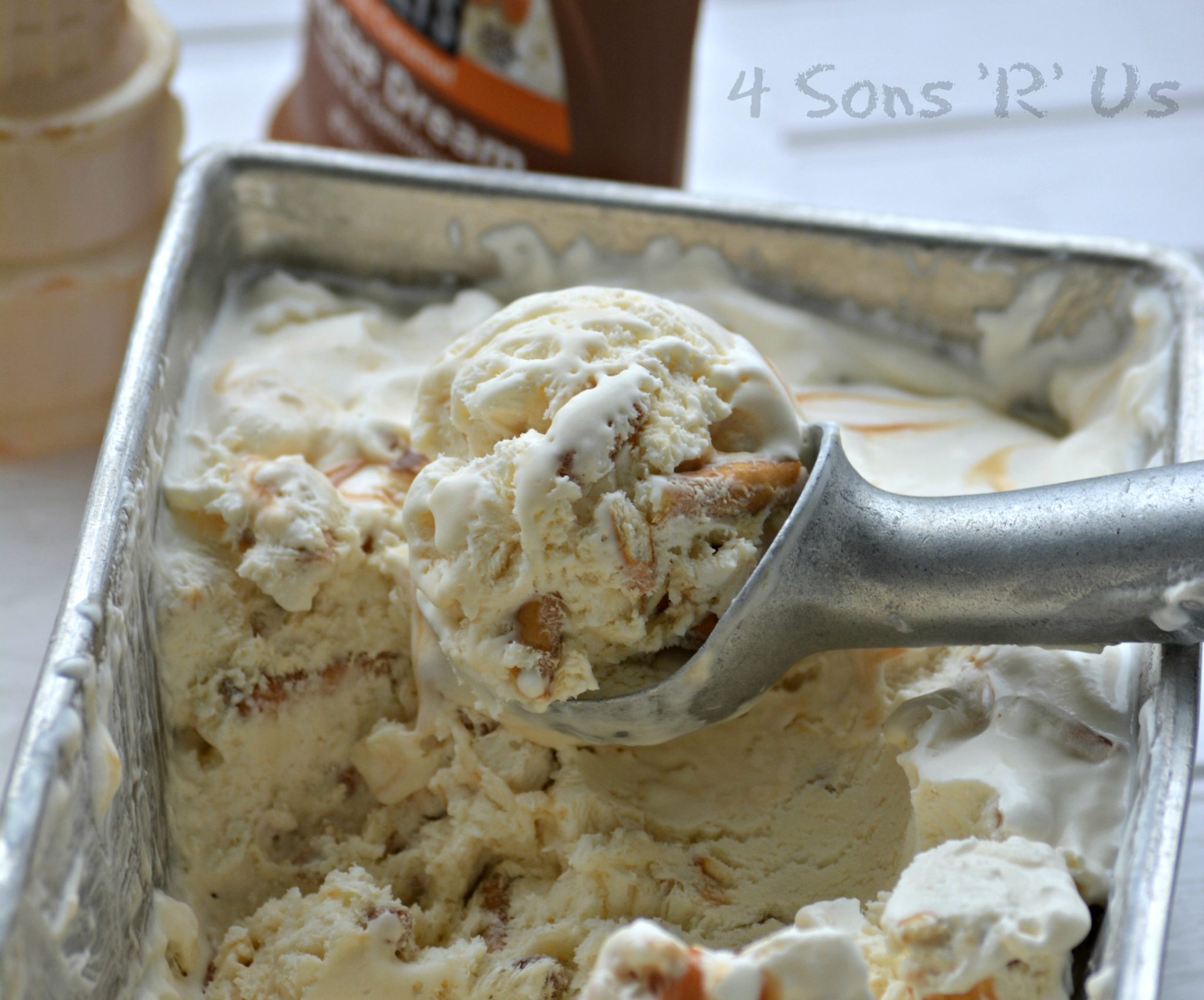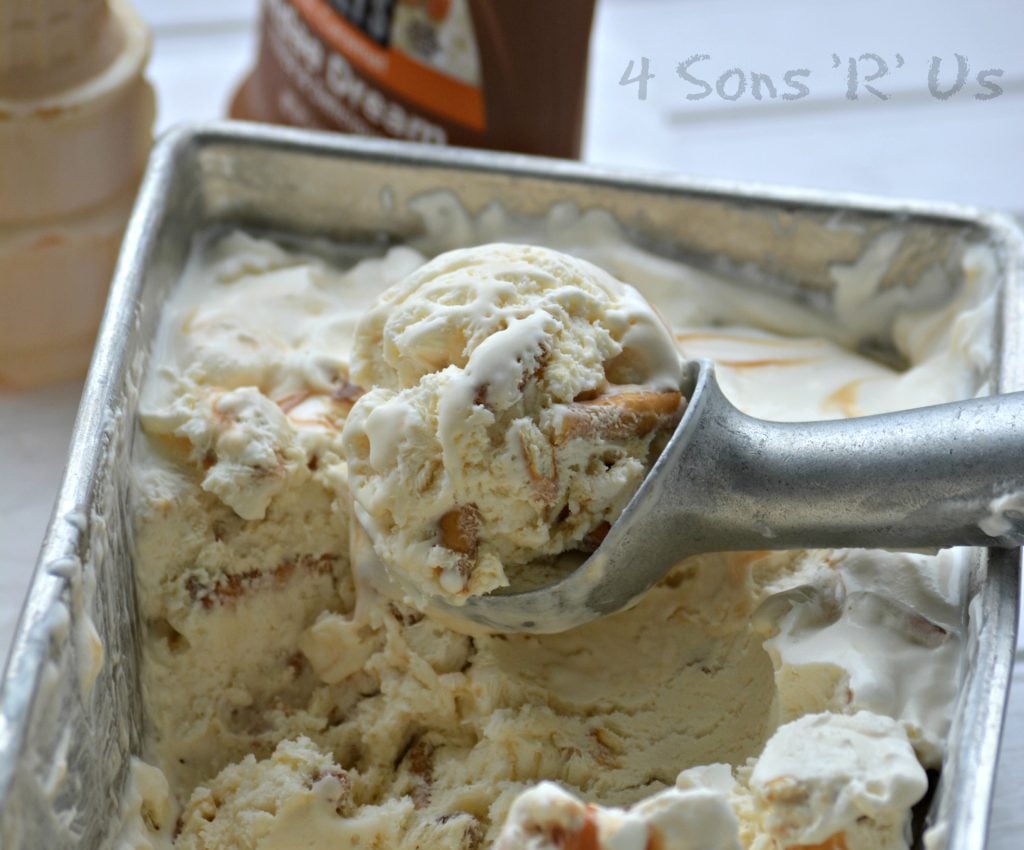 It's so good. It's perfect for special occasions like Mother's Day, and it's easy enough to whip up any day when you just need a bowl of creamy comfort.
With a generous caramel swirl and studded with pieces of salty pretzels this rich and creamy no churn ice cream is a perfect way to end any meal, any day.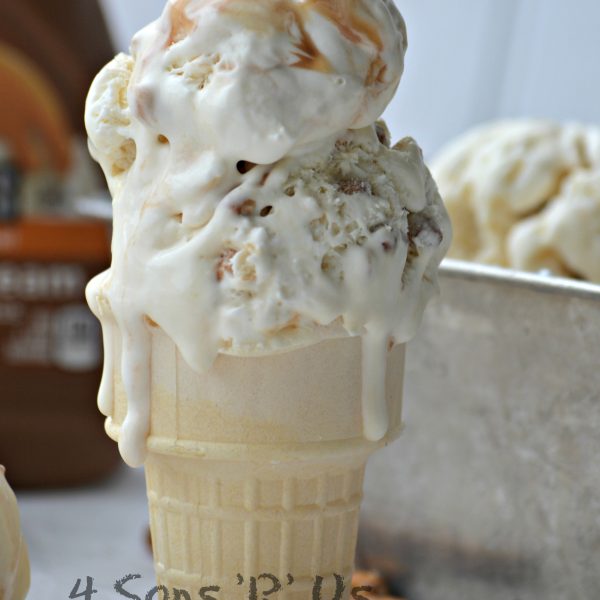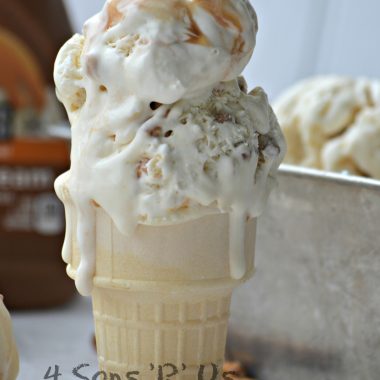 Salted Caramel Pretzel Ice Cream
An easy, no churn creamy ice cream that's studded generously with pieces of pretzel and a rich ribbon of caramel syrup.
Print
Pin
Rate
Ingredients
2

cups

heavy whipping cream

1

14 oz can

sweetened condensed milk

1

tbsp

salted caramel, or regular caramel, coffee syrup

1/2

cup

caramel syrup

1 1/2

tsp

course sea salt

1 1/2

cups

roughly crumbled pretzels
Instructions
Add the whipping cream to the bowl of a stand mixture. Using the whisk attachment, whip it at medium speed until the cream's fluffy and soft peaks have formed.

Use a spatula to gently stir in the condensed milk and the coffee syrup until they're evenly incorporated.

Transfer the mixture to a standard metal loaf pan. Add the caramel syrup, the crushed pretzels, and salt to the top. Use a butter knife to cut/stir in the caramel syrup ribbon, the pretzels, and the sea salt.

Cover and freeze the ice cream for 8-10 hours, or until frozen through.

Drizzle with additional caramel syrup when serving, if desired.
Other Ice Cream Recipes You Might Enjoy:
Copy Cat Ben & Jerry's Cherry Garcia Ice Cream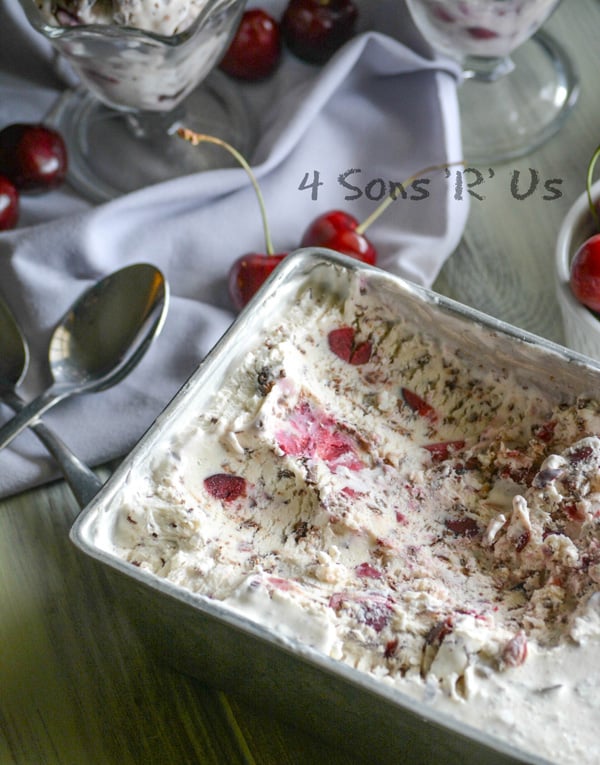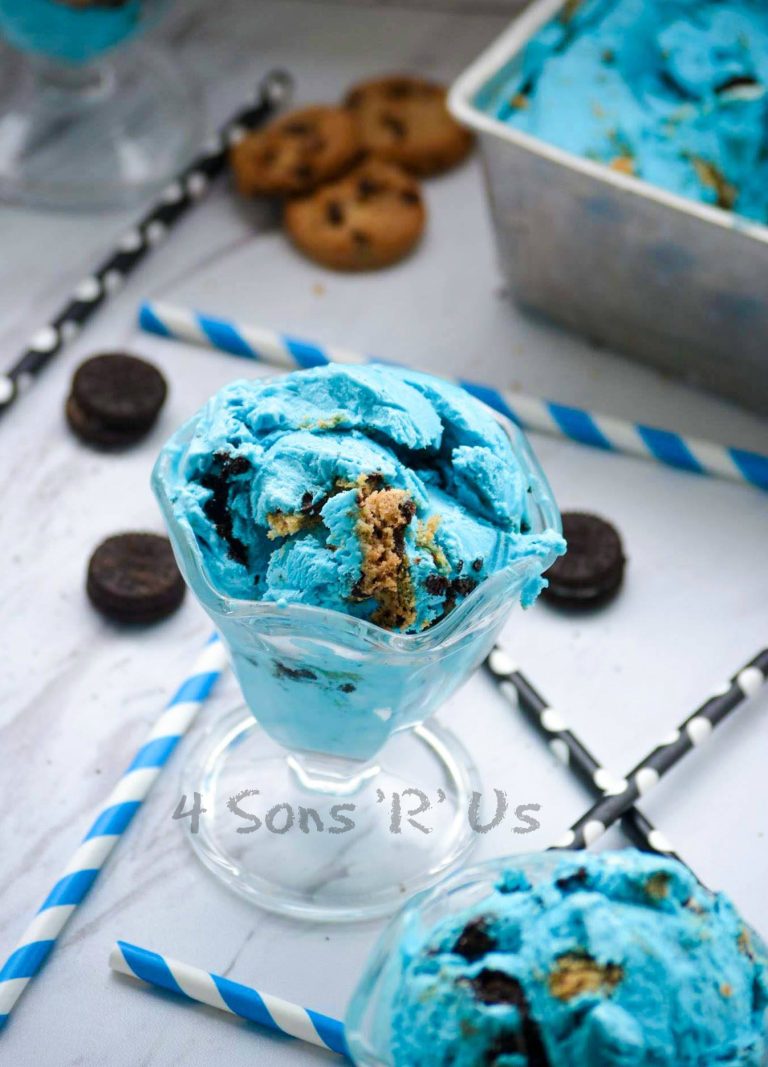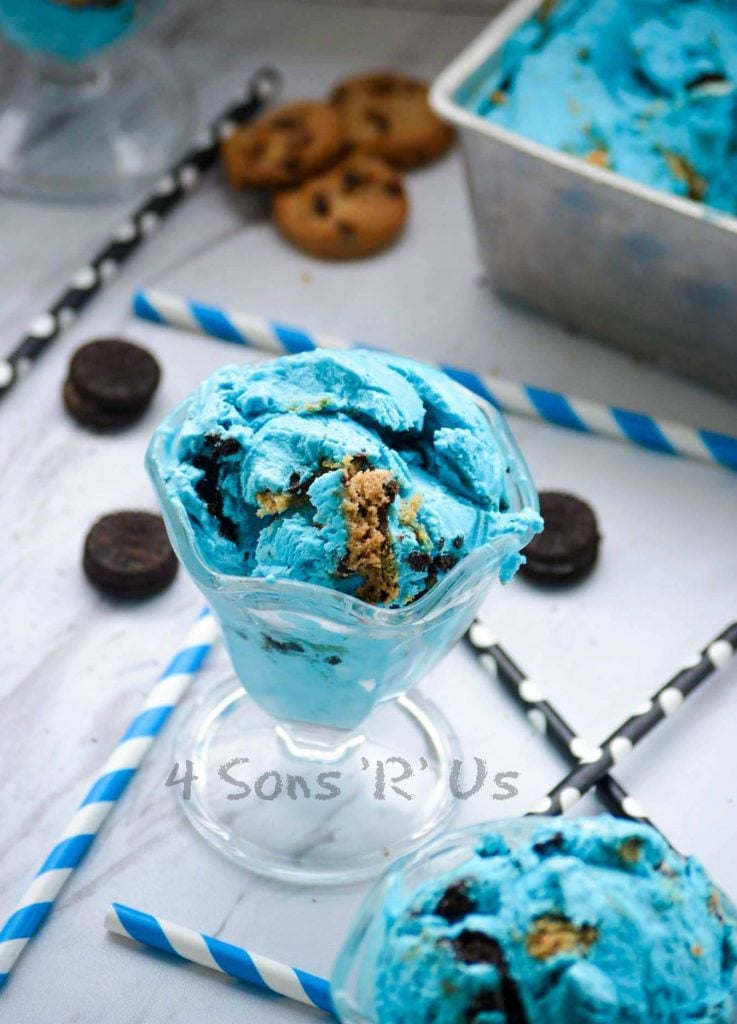 Fruity Pebble Crunch Ice Cream Cake
Circus Animal Cookie Ice Cream