Cupcakes are a no brainer for dessert, but what if I told you you could have a breakfast muffin that tasted like a lightly frosted cupcake? These Pumpkin Cream Cheese Swirl Muffins leave you lickin' your fingers for crumbs with their sweet pumpkin pie spiced selves and a creamy, melt in your mouth cream cheese swirl.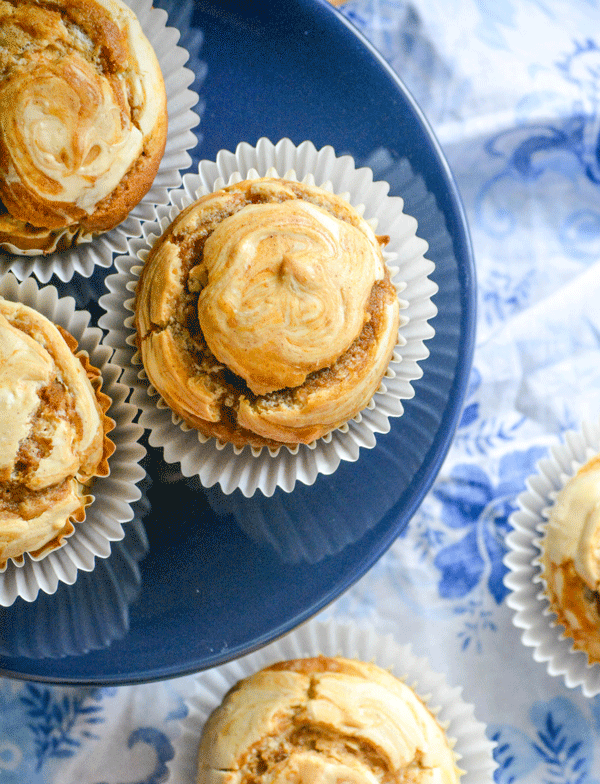 Game Of Thrones may have ended, and Winter may have come already to Westeros on the show, but as they say: 'Brace yourselves.'
Because something else is coming.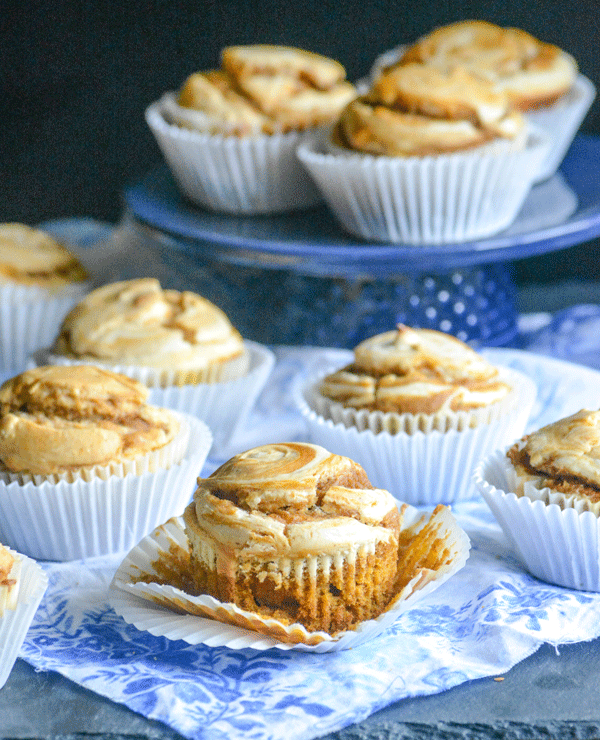 Something those people of Westeros can only wish they were about to be invaded by.
Pumpkin.
Pumpkin everything.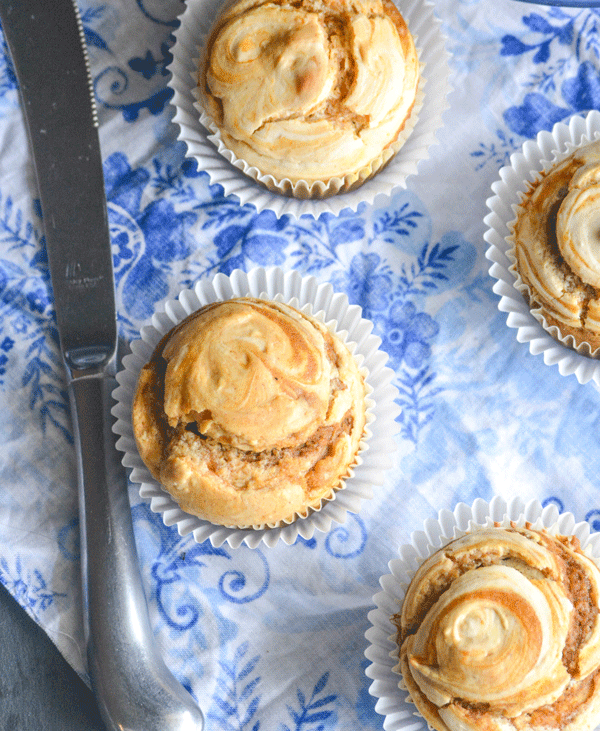 And we are all for jumping on this bandwagon.
I may be ok waiting a season to catch up on my show until I can buy the DVD and binge watch it all at once…
But that ain't gonna happen when it comes to sweet and savory baked goods & beverages featuring one of my favorite seasonal flavor trends.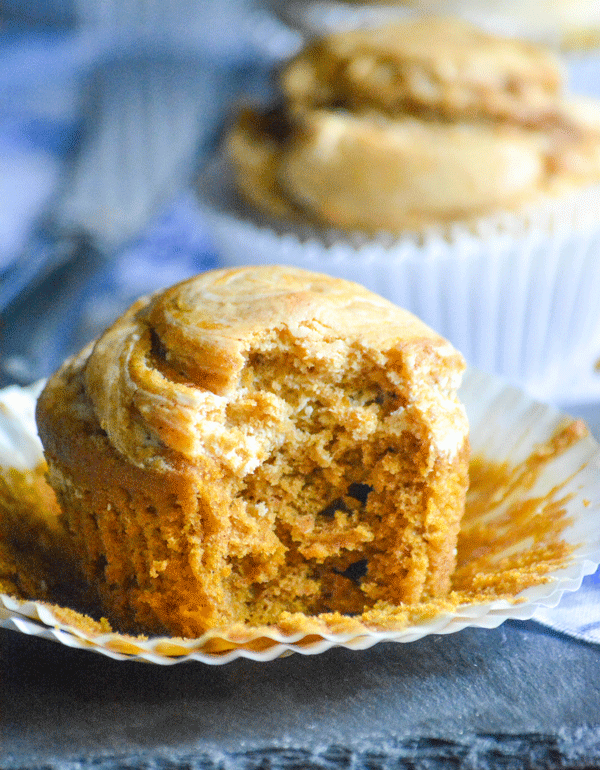 That'd be like me waiting until Christmas to have my first bite or sip of pumpkin flavored anything? Nope, not a chance in you know where. Especially not where these incredibly yummy Pumpkin Cream Cheese Swirl Muffins are concerned!
Get the delicious details in our first guest post for TinselBox HERE.