This orange glazed mimosa bread brings all the classic flavors of a mimosa to a delicious sweet bread. Moist and decadent, this mimosa bread is perfect for any special brunch. Pairs well with a cup of coffee or tea or a fizzy mimosa.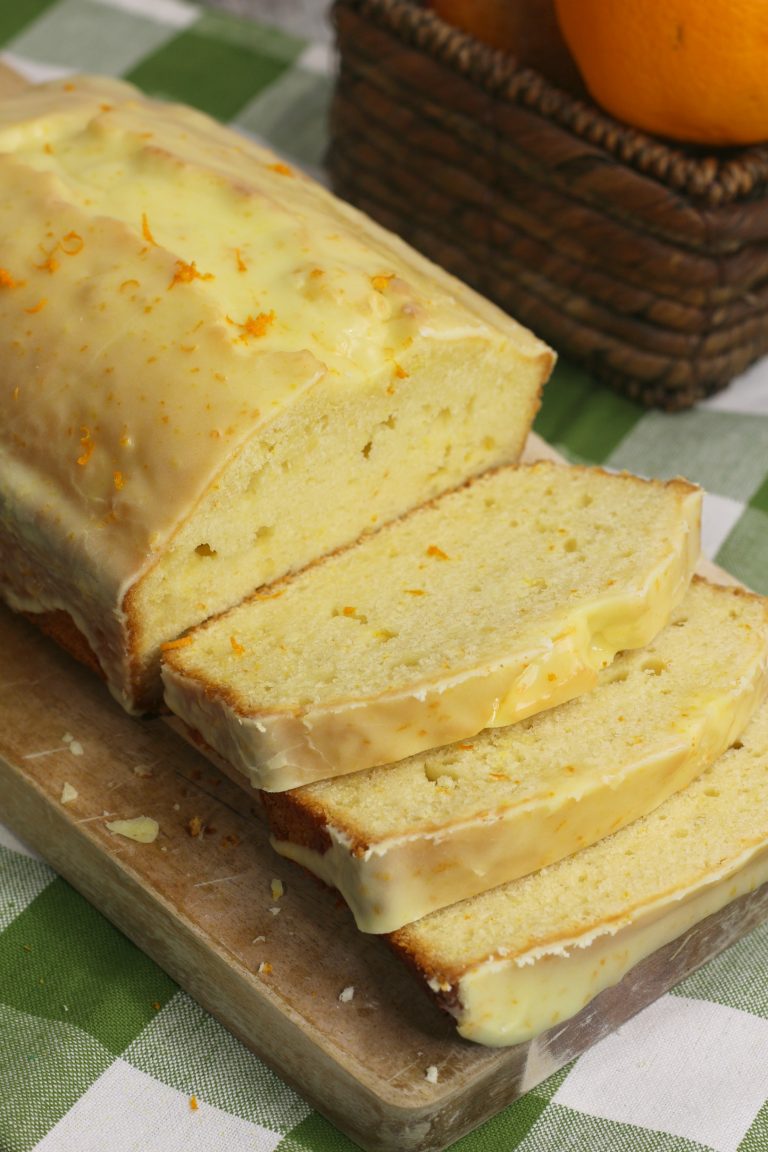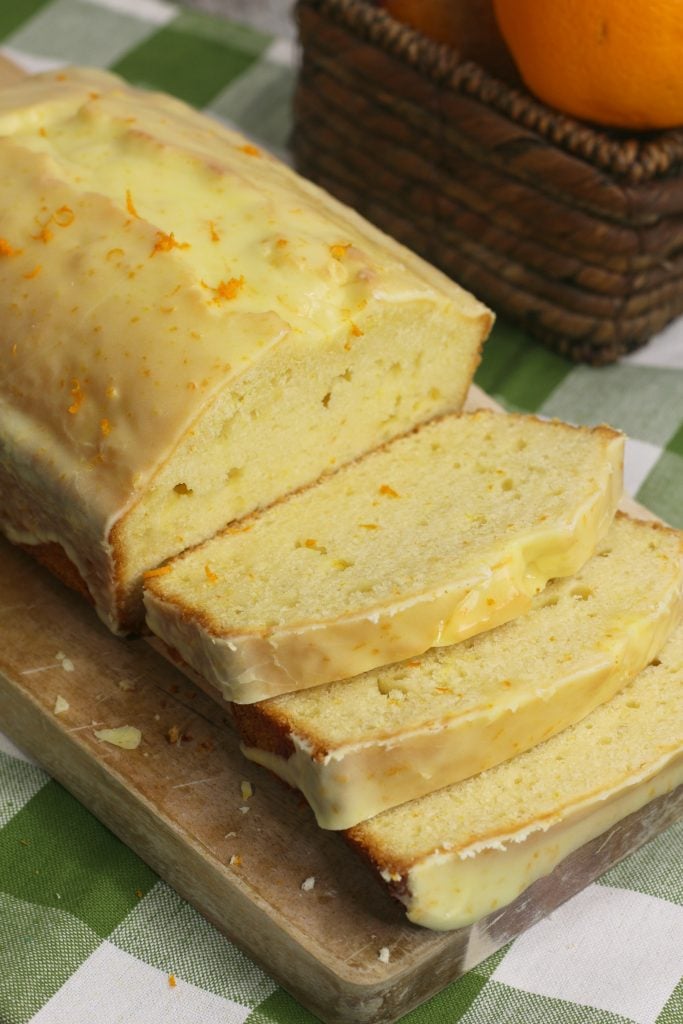 Mimosas are my drink of choice for brunch. There's nothing I like more than a lovely brunch spent sipping on the fizzy drink especially on occasions like Mother's Day. Because for me, Mother's Day and mimosas go hand in hand.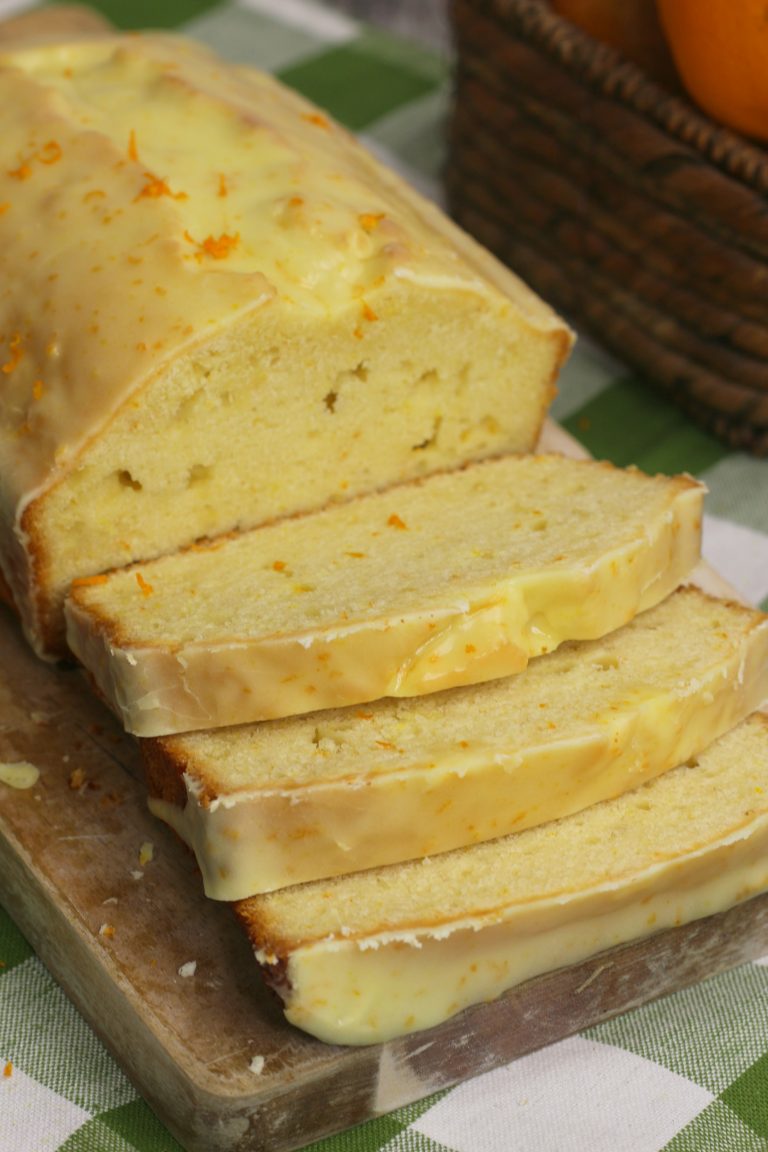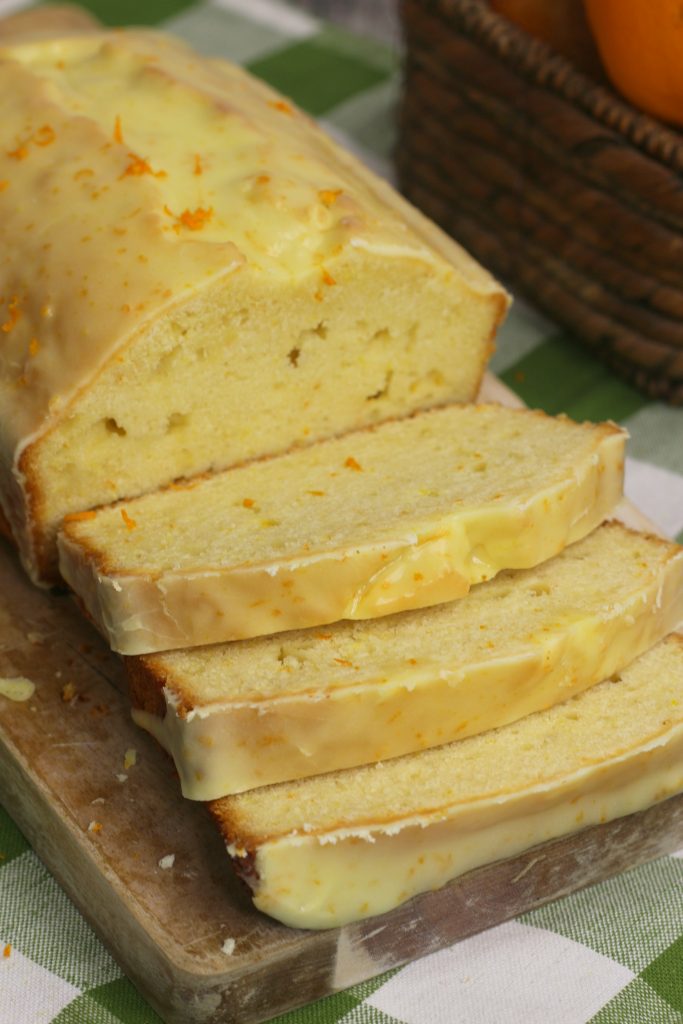 I also have a soft spot for sweet, breakfast quick breads. That's what this orange glazed mimosa bread is. A sweet cake like quick bread with orangey mimosa inspired flavor and a banana bread type texture. It's so good for any special brunch, but easy enough to make on a regular basis.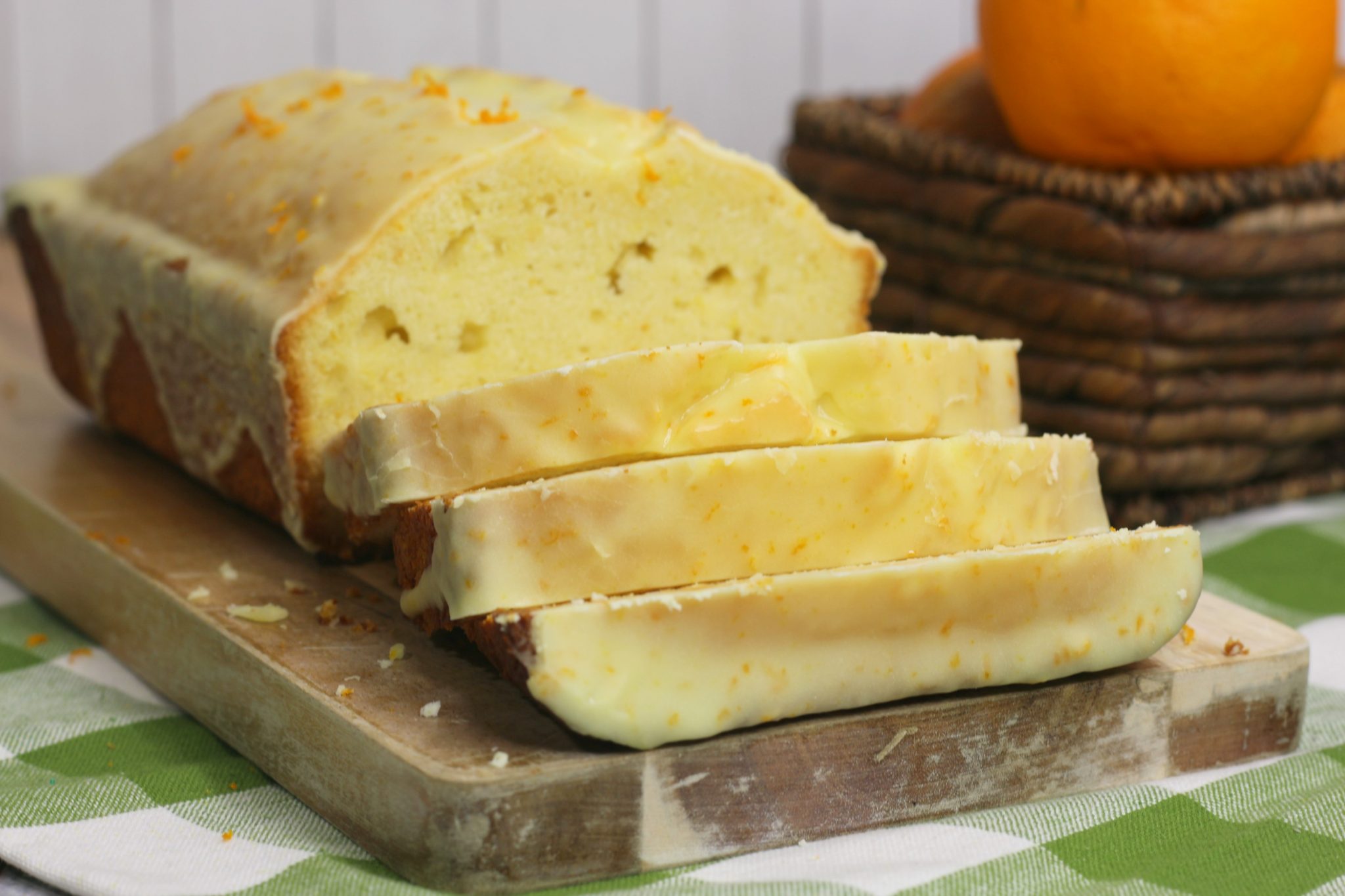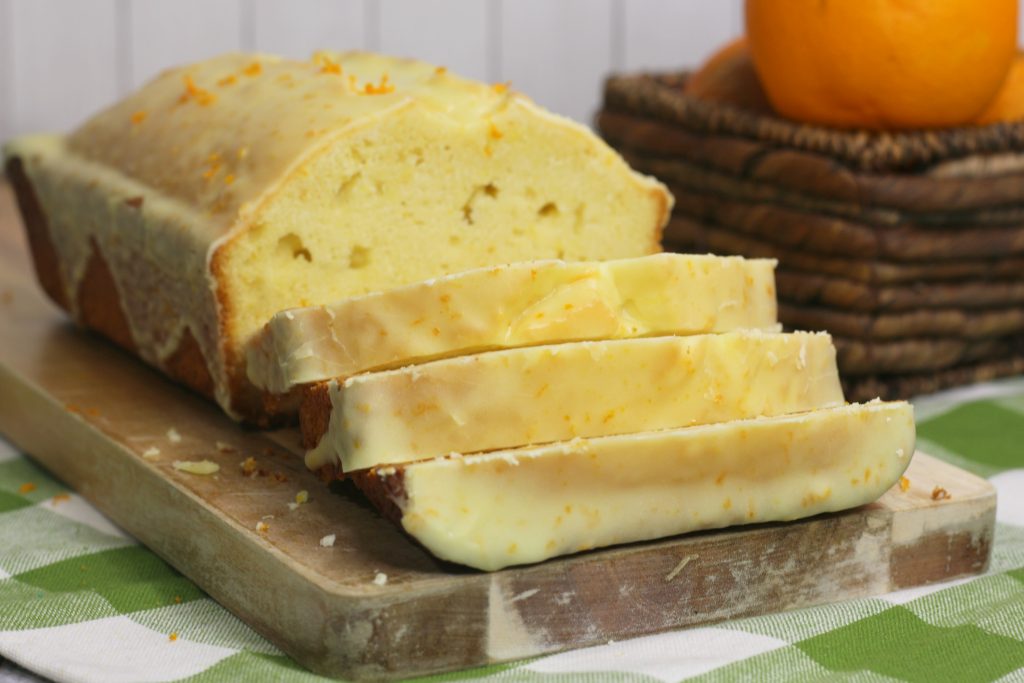 There are no obscure ingredients in this mimosa bread. To make it, you just need flour, sugar, baking powder, coconut oil, orange zest, vanilla, and salt. You can find all of the ingredients easily in the grocery store.
Have you ever baked with coconut oil before? I use it here to give this sweet quick bread moisture. It won't make the bread taste like coconut unless you use unrefined coconut oil. in which case the bread may have a subtle hint of coconut from the oil. If you use refined coconut oil, there will be virtually no coconut flavor.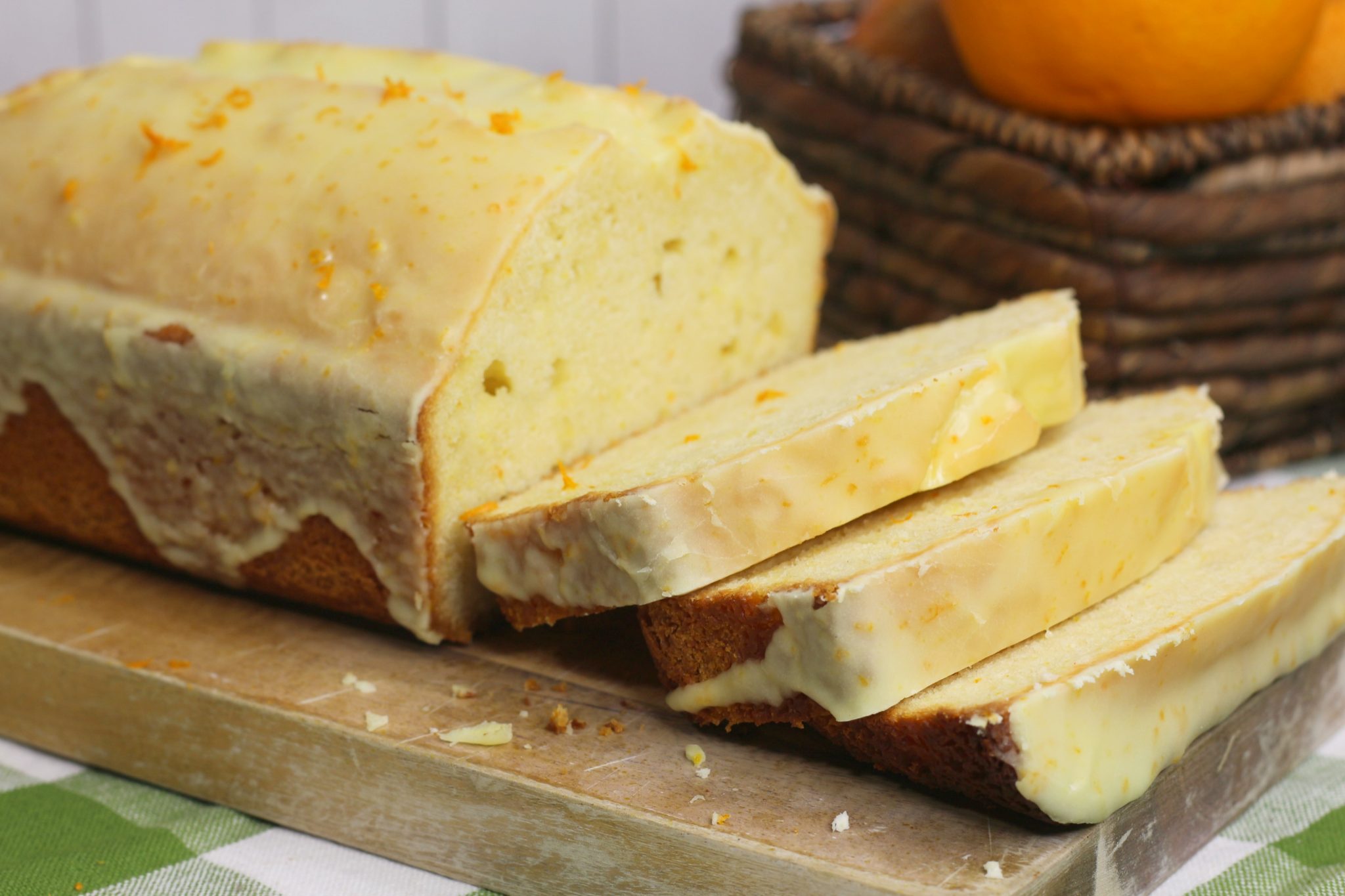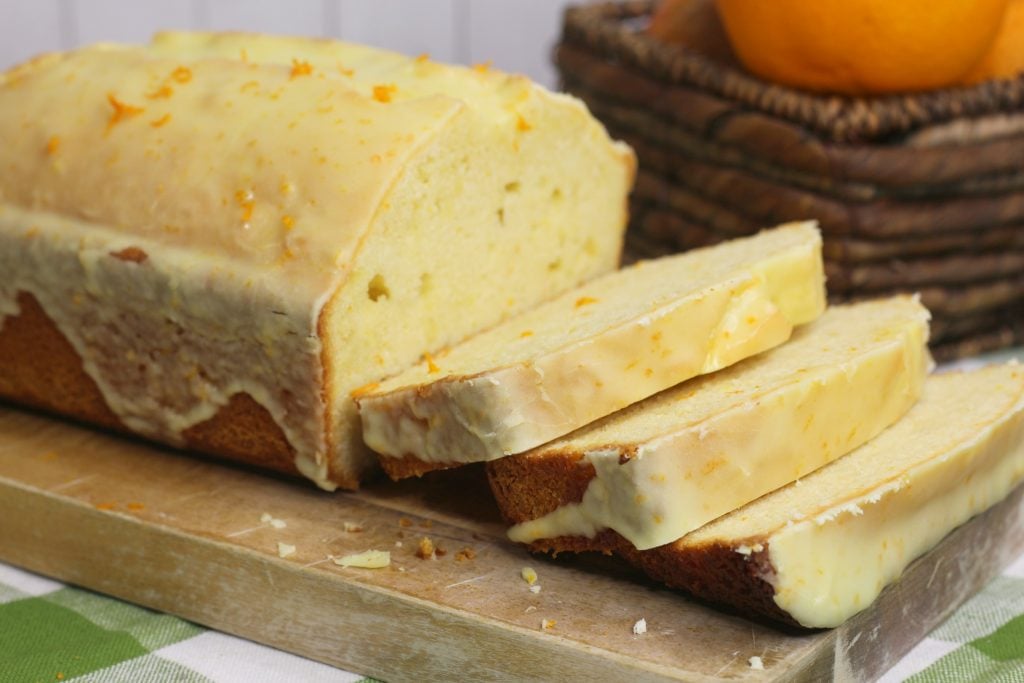 To make the bread, whisk the flour, baking powder, and salt to combine. In a separate bowl, whisk together the Greek yogurt, coconut oil, eggs, vanilla, sugar, orange zest, and champagne. Then gently and gradually whisk the dry ingredients into the wet ingredients.
A note about baking with Greek yogurt: make sure you use plain Greek yogurt that is at least 2 percent or better yet full fat. Using fat free Greek yogurt will change the texture of the finished bread and can make it gummy or dry. And if you use flavored Greek yogurt, like vanilla, it will make the bread to sweet.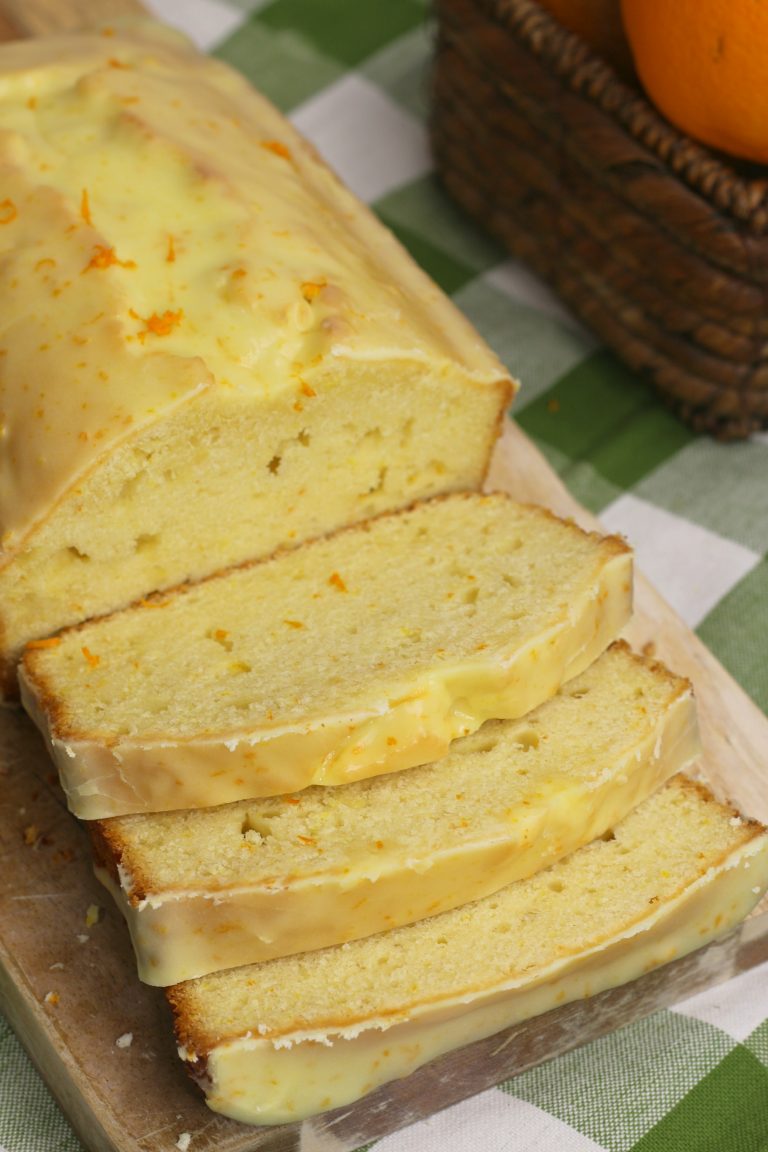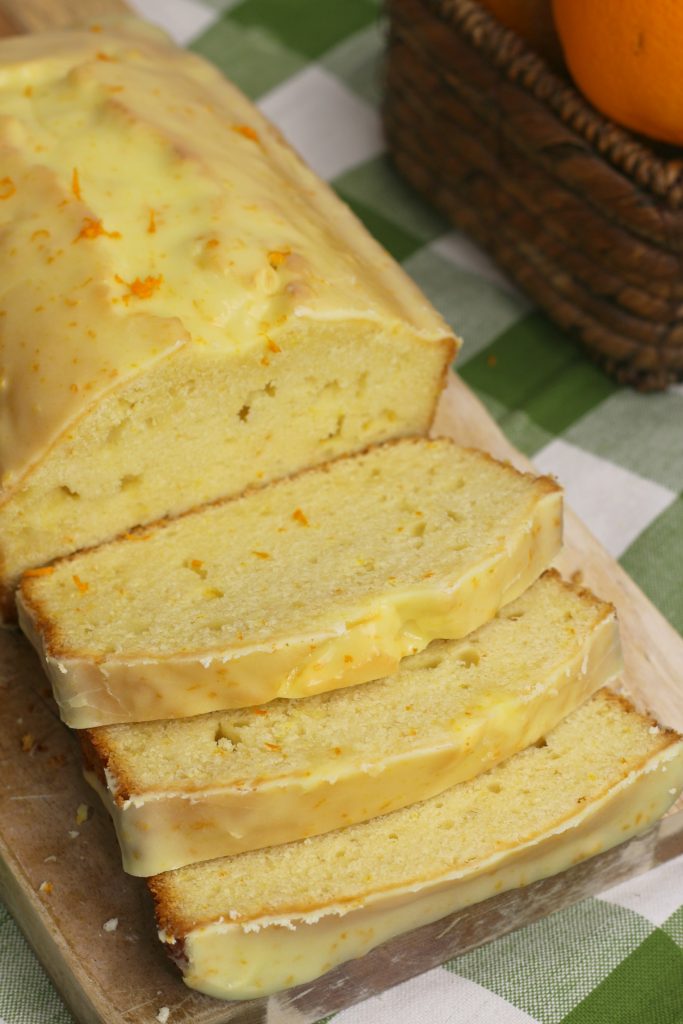 At this point, you can pour the batter into a greased loaf pan. Bake it in a 350 degree oven for 50 to 60 minutes. Once the bread is done baking, remove it from the oven and allow it to cool completely. When the bread is completely cooled, you can take it out of the loaf pan and place it on a wire rack.
At this point, it's time to mix up the orange glaze. To make the glaze, stir together the powdered sugar, orange juice, and orange zest. Then pour it over the cooled bread.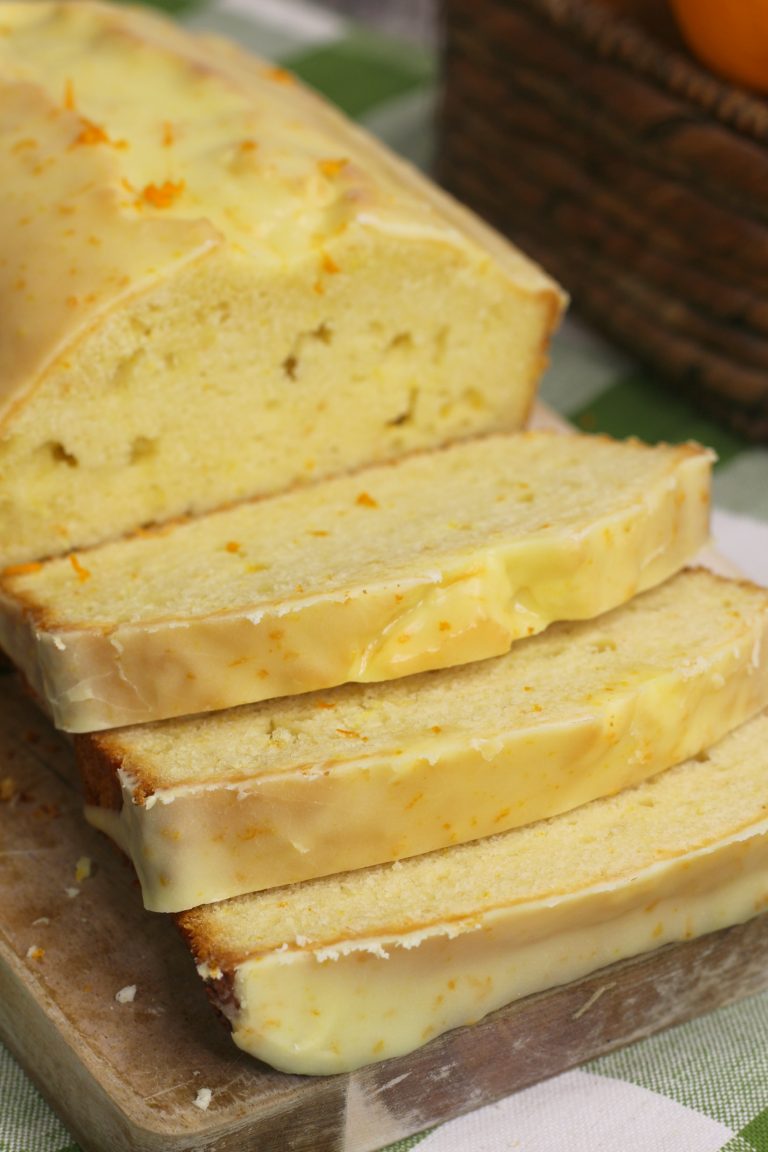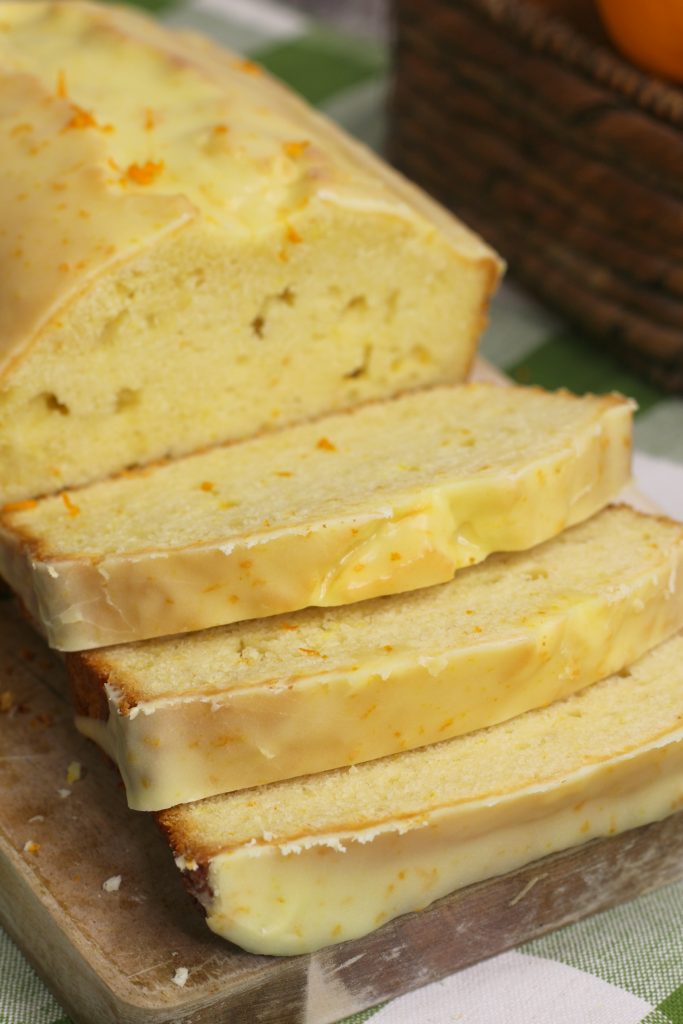 The result? A moist, sweet, and fragrant mimosa bread that is the perfect accompaniment to any brunch.
Other Champagne Infused Treats To Enjoy: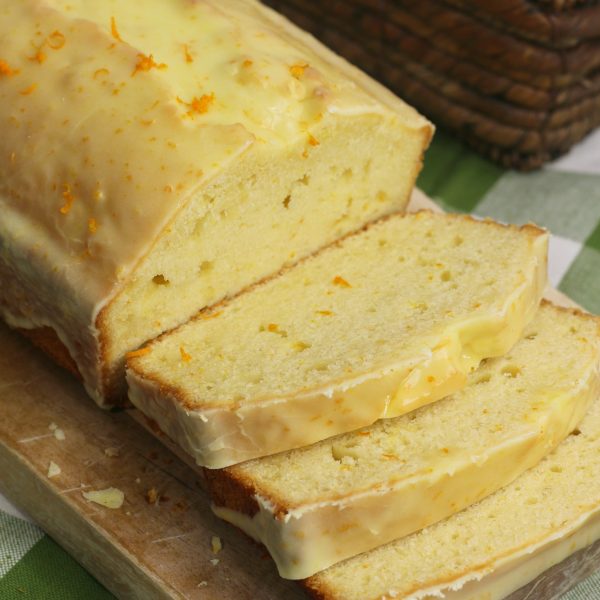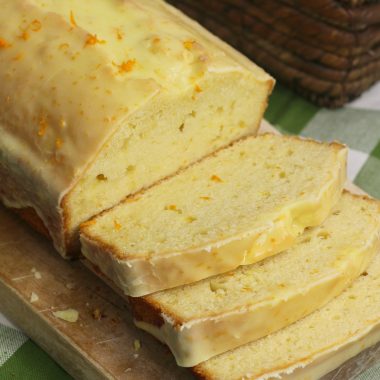 Ingredients
For The Orange Bread
1 1/2

C

flour

2

tsp

baking powder

1/2

tsp

kosher salt

1

C

Greek Yogurt

plain

1

C

sugar

2

large

eggs, beaten

2

tsp

orange zest

1/2

tsp

pure vanilla extract

1/2

cup

coconut oil, melted

1/4

cup

champagne
For The Orange Glaze
1/3

C

powdered sugar

2

tbsp

fresh squeezed orange juice

2

tbsp

orange zest
Instructions
Preheat oven to 350 degrees and spray loaf pan with pam baking spray, set aside

Using a large mixing bowl, whisk together the flour, baking soda, and salt until combined

Using a large mixing bowl, whisk together the greek yogurt, sugar, eggs, champagne, orange zest and vanilla until combined

Gradually whisk in the dry ingredients into the wet ingredients and whisk until combined and smooth

Whisk in the coconut oil until combined

Pour batter into the loaf pan and bake in the preheated oven for 50-60 minutes or until a toothpick comes out of the center clean

Remove from oven and allow to cool completely

Remove the loaf from the pan and place onto a wire rack

In a medium bowl, whisk together the powdered sugar, orange juice and orange zest until combined

Pour the glaze over the bread and allow to harden for a few minutes before cutting slices and enjoying!