Did you think a hot dog in a bun was complete with a bit of ketchup and/or mustard? Reinvent the classic staple with these Cuban Hot Dogs. Melted Swiss cheese and ham sit in a bun stuffed with a hot dog, crisp dill pickle spear, and tangy slices of red onion, complete with a drizzle of yellow mustard.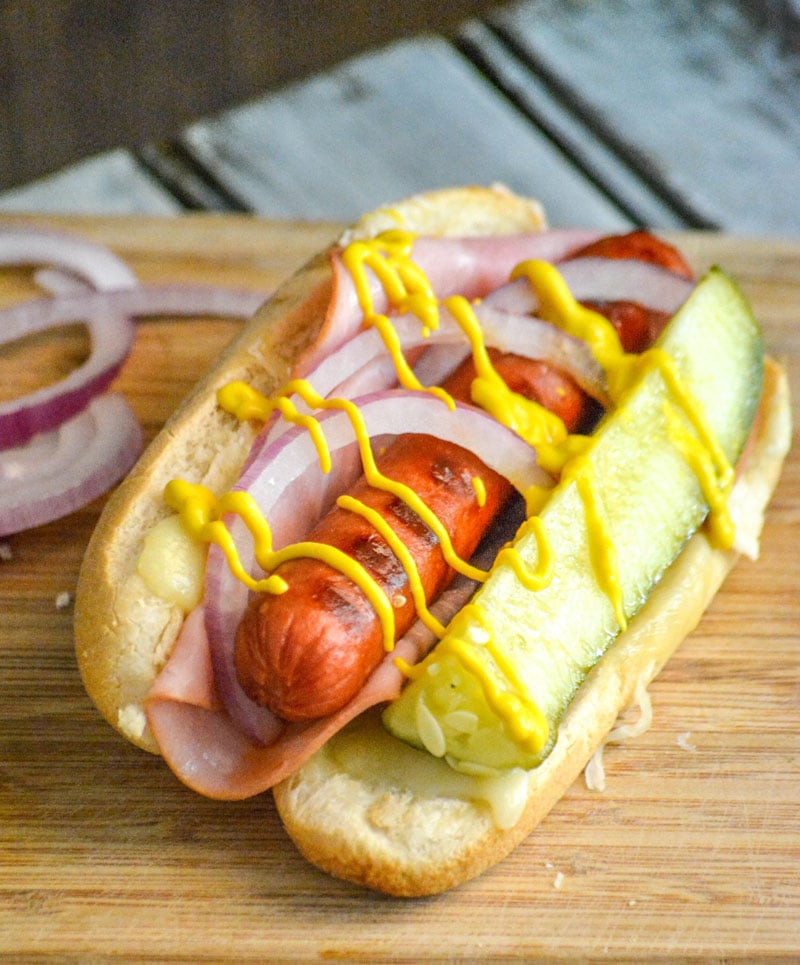 Ok, the sons are the sons, each of their little personalities is what it is. To a degree, I get that.
Lord knows, I love my boys.
BUT in the past few months the lazy/put upon bug has bitten them in the butt. HARD. Hard y'all.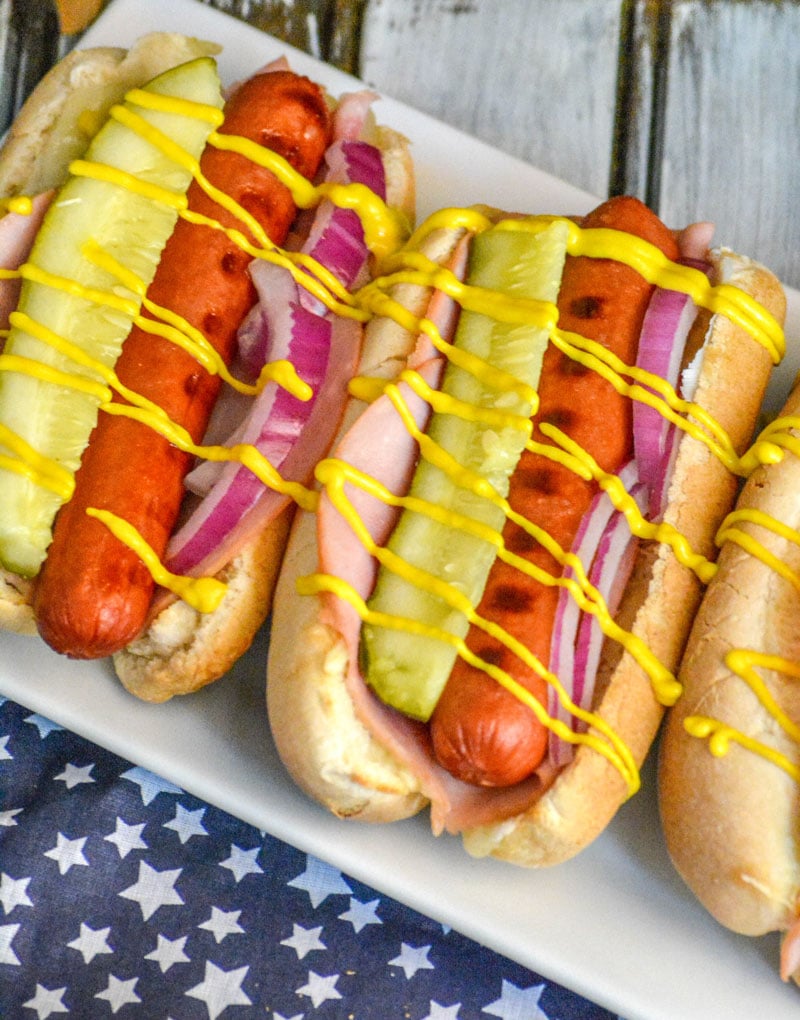 You know that ting you've heard before, the quotable 'I brought you into this world, and I can take you out' thing. Y'all, can't even lie- it's been like a broken record in my head recently.
They've just been pushin' every. single. last. nerve.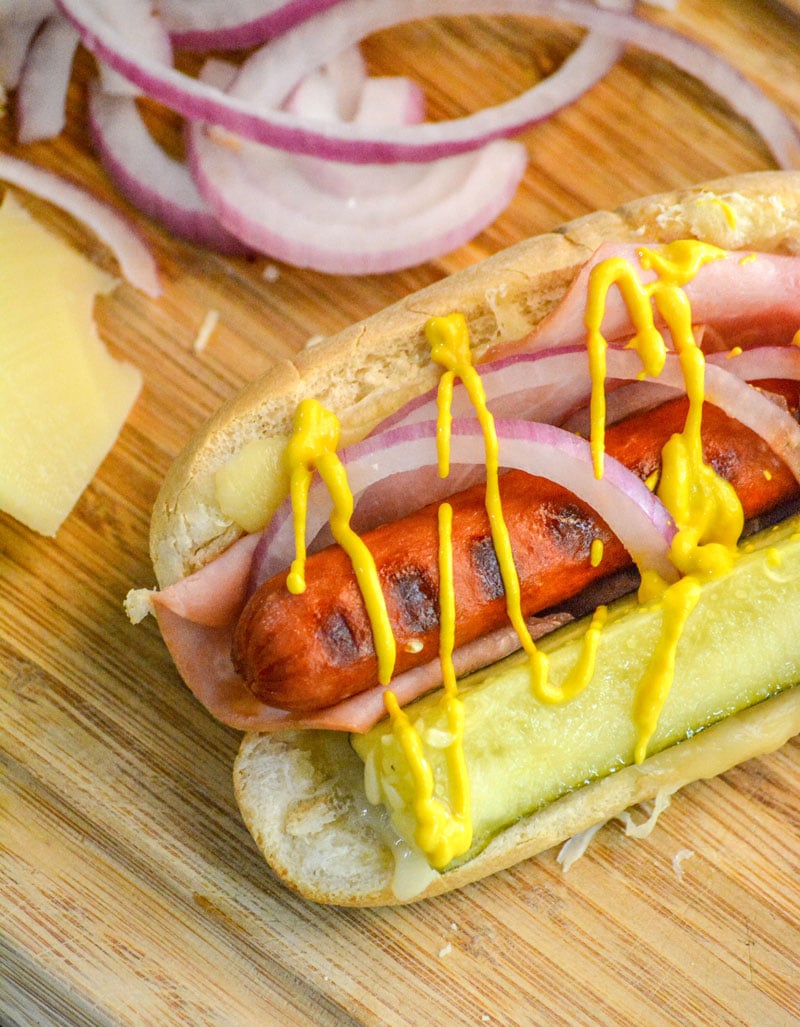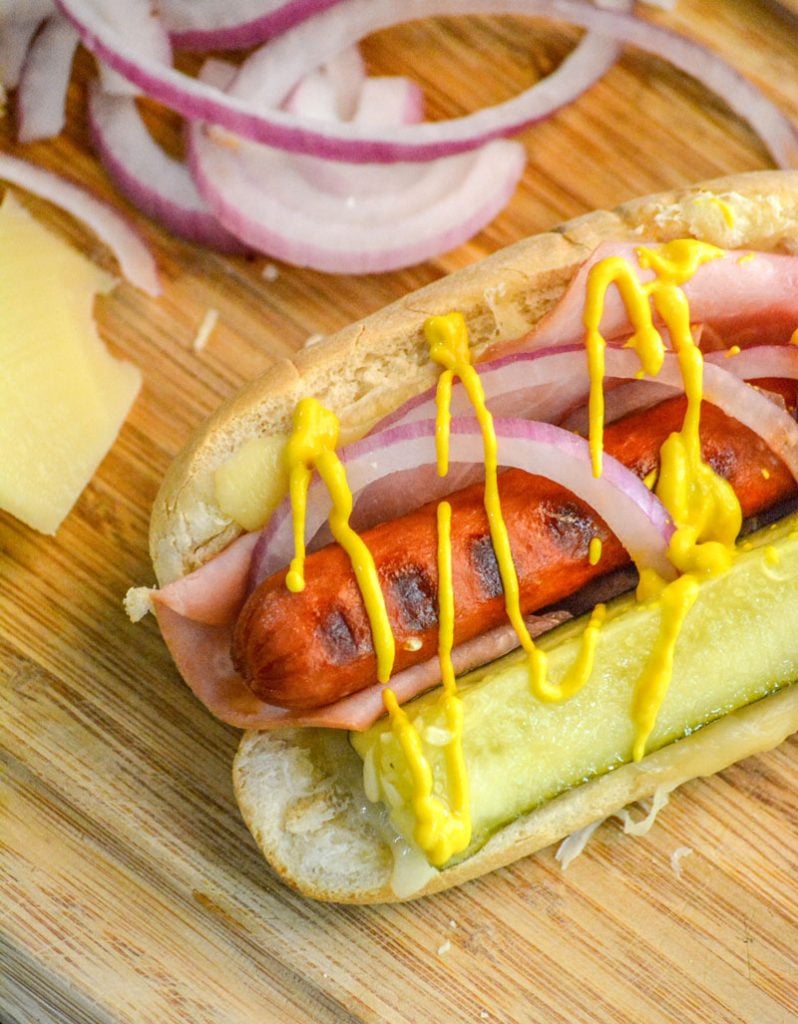 Yes, I expect you to help with dinner.
Is it going to kill you? No.
You've got no problem eating the 4 course meal, and you expect me to help with homework, run you around, and generally revolve my whole world around anything you deem fit.
SO, if I need a little help with some prep work? You'd better pretend to be willing to lend a hand.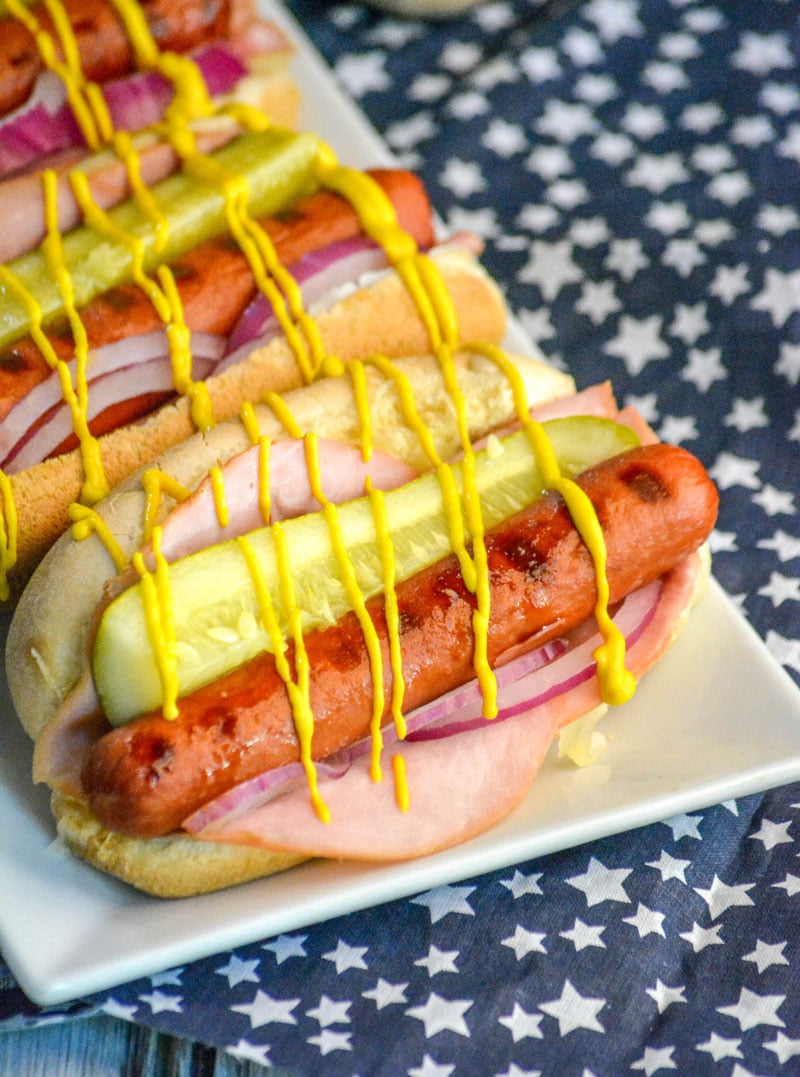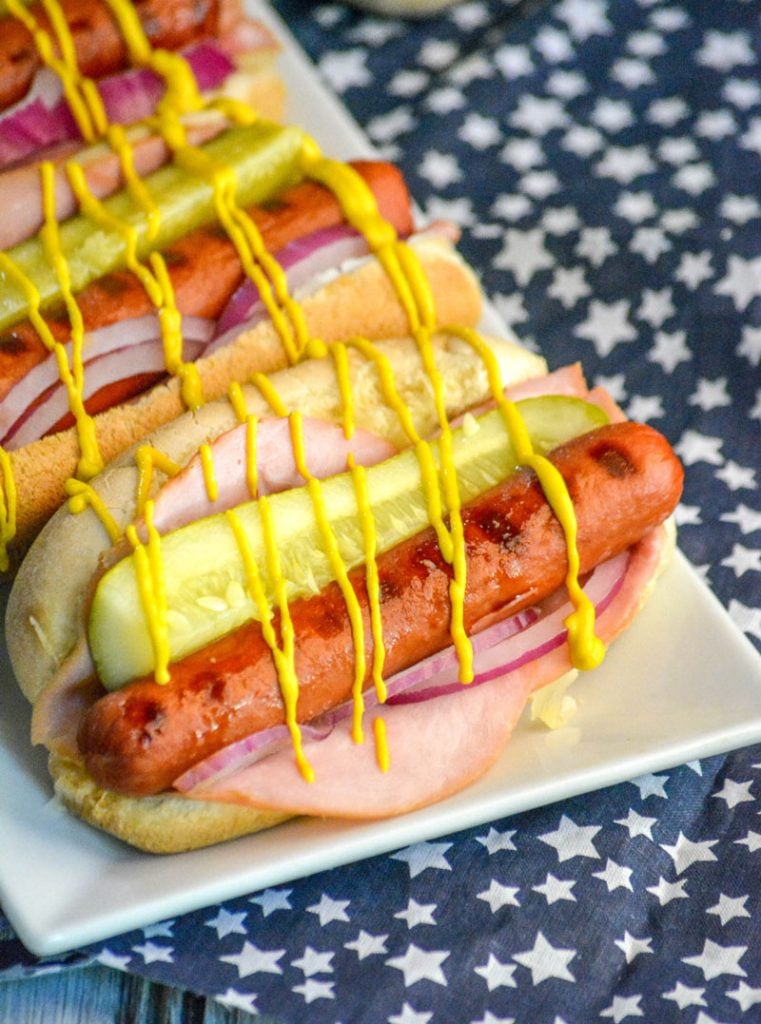 That being said, their idea of a complicated recipe and mine are totally different. You ask them to dice or chop and onion, and just the thought has them crying crocodile tears.
Big babies. That's what those big fat science safety goggles are for! 😉
That being said, I do try to actually 'pick' my battles. So if it's actually their turn to cook, or I delegate the job (yep, it happens)- I try to keep their sometimes waning enthusiasm in mind.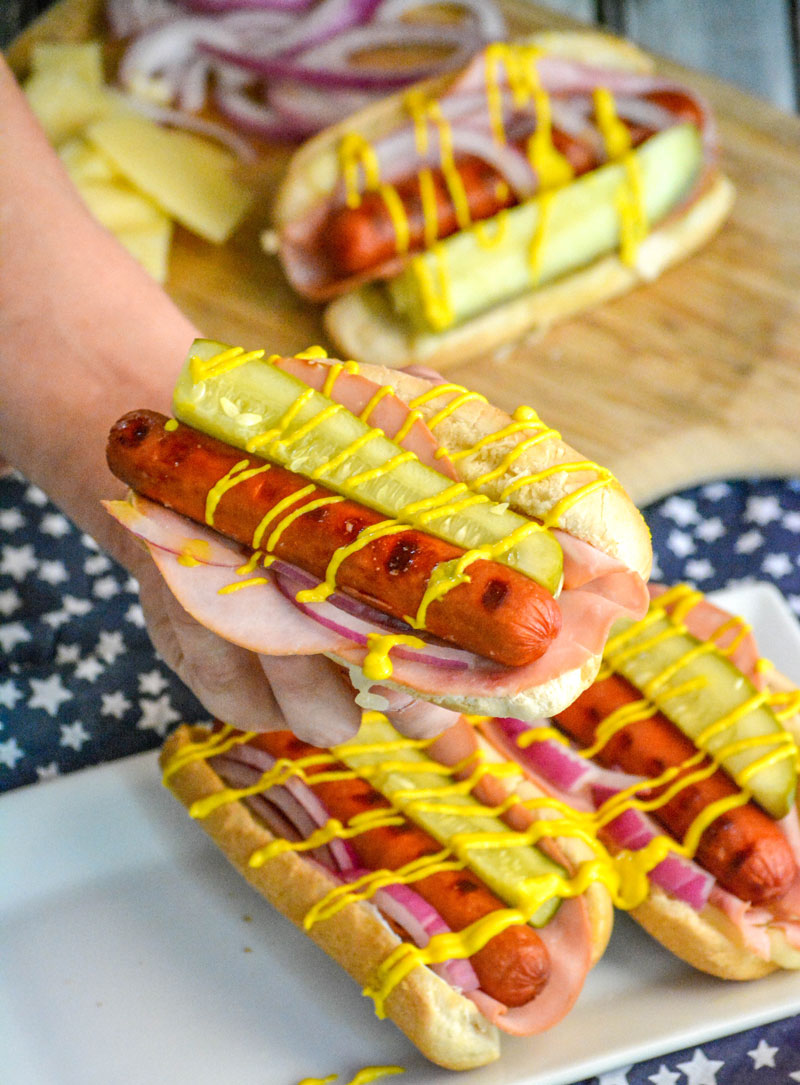 Things like Cuban hot dogs are perfect for these nights. Still relatively easy, but still technically a recipe. Little prep work, mostly just assembly.
And pair it with a simple tossed salad? Or some steamed veggies? Dinner. Is. Done.
So for this Sous Chef Sunday were bringing you dogs. Hot dogs, but not just any hot dogs. CUBAN Hot Dogs.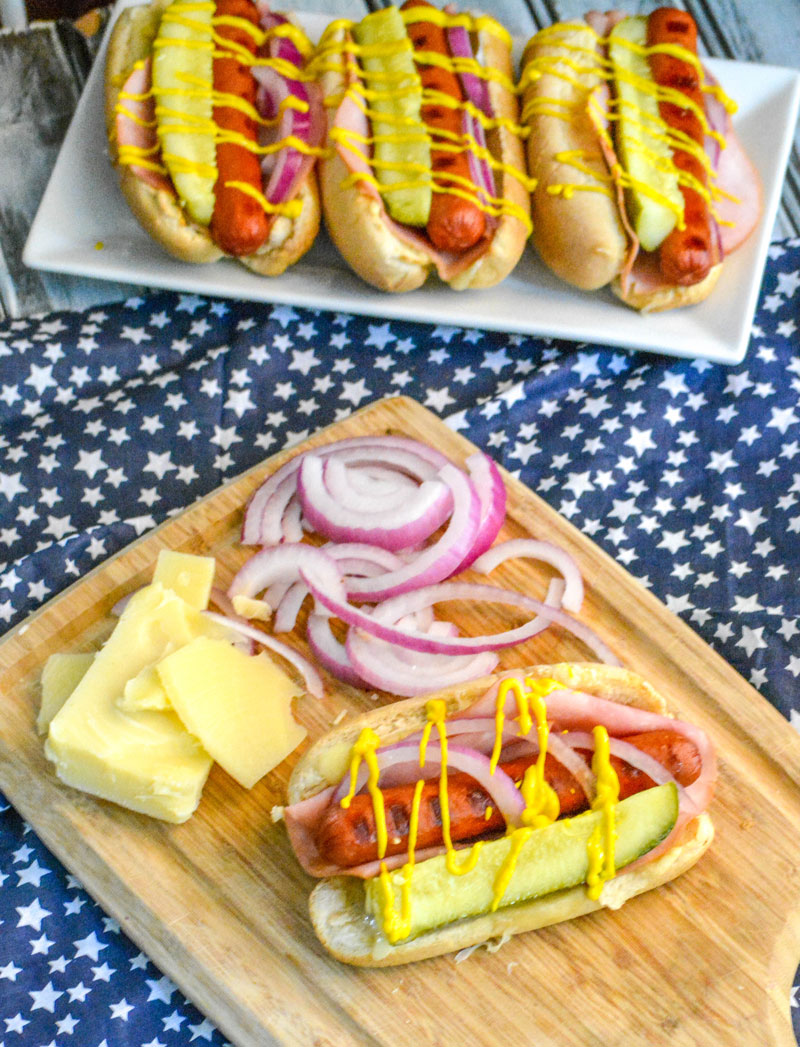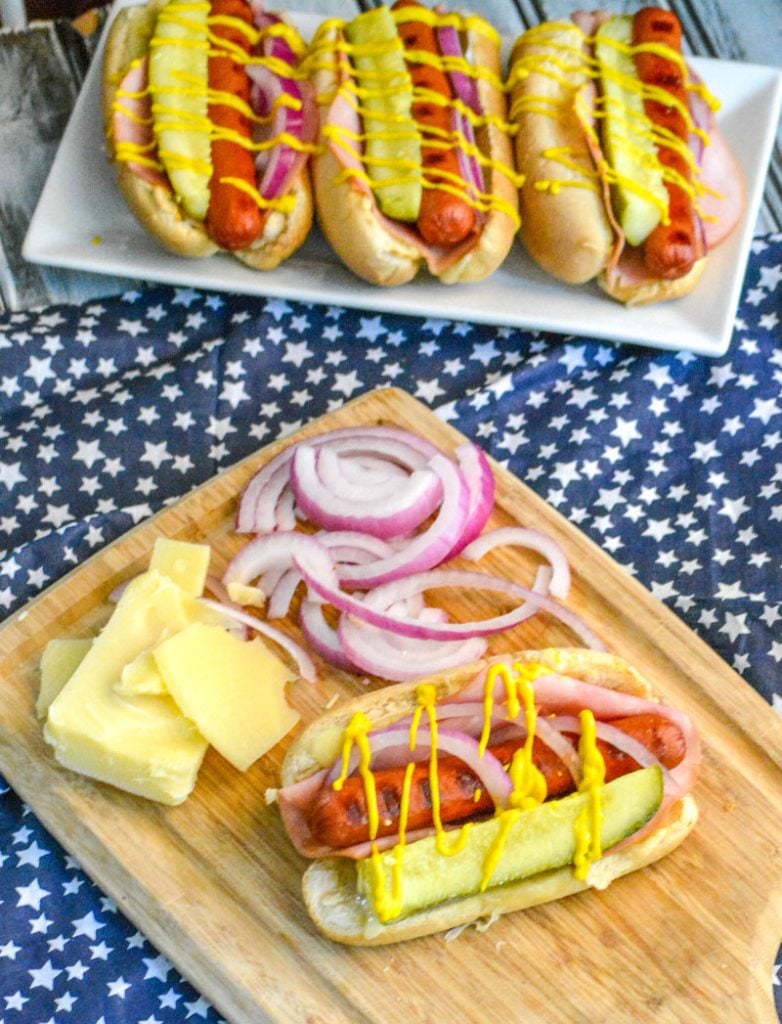 This may not be the prettiest picture we've ever taken, but man oh man don't let that turn you away.
This is one of our favorite ways to enjoy a hot dog! With melted Swiss cheese coating the insides of slightly crisp buns, slices of ham, a crisp dill pickle, tangy red onion, and your favorite hot dog tucked inside, a simple drizzle of yellow mustard completes our Cuban Hot Dogs.
So good! It's a flavor picnic, packaged neatly in a little bun. Another bonus, the kids will be so happy chowing down, that they won't have any time to bicker or offer any complaints!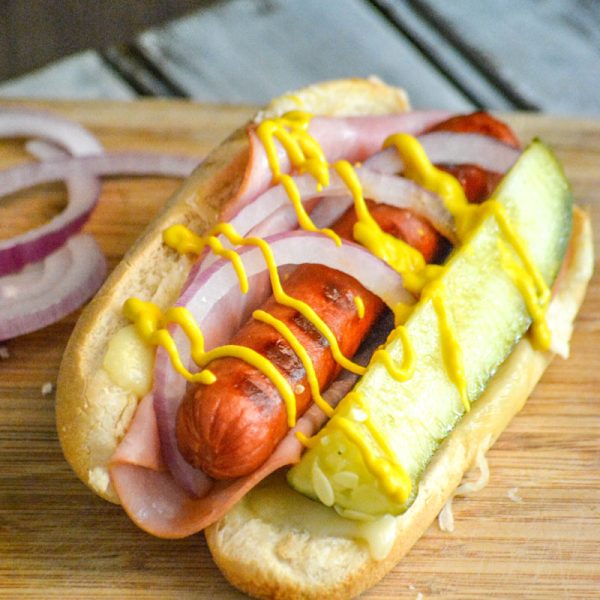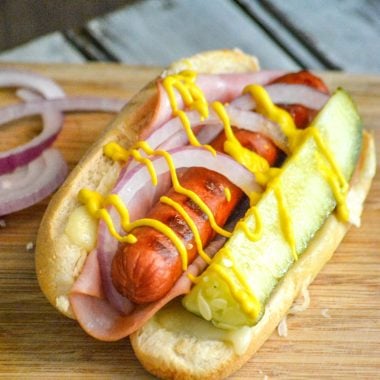 Cuban Style Hot Dogs
A tasty new way to enjoy hot dogs on a bun, this Cuban version includes melted Swiss, thinly sliced ham, crisp dill pickle spears, red onion, and a drizzle of yellow mustard.
Print
Pin
Rate
Ingredients
4

hot dogs

we prefer the all beef variety

8

thin slices of Swiss cheese

8

slices

of deli ham

4

buns

1/2

of a red onion

thinly sliced

prepared yellow mustard

4

dill pickle spears
Instructions
Cook the hot dogs however you normally would.

Place the opened hot dogs buns on a baking sheet or in a baking dish and layer two pieces each of cheese and sliced ham over the inside of the bun. When the hot dogs are just about done cooking, put the buns in the oven and broil until they're toasted and the cheese is melted. This step is optional. I prefer the toasty, melty cheese version, but the hungry sons usually skip it to get it on their plates faster

Place the cooked hot dogs in the buns and top each with a pickle, onions, and a drizzle of mustard.