$5, $5 foot long …
You know the jingle I'm sure. And it's a great deal, especially for such a generously proportioned sandwich. And not surprisingly, none of our kids have any trouble (at all!) putting one down in mere minutes. They're easy, they're good, and with children who inhale their food, the price is right on point for us.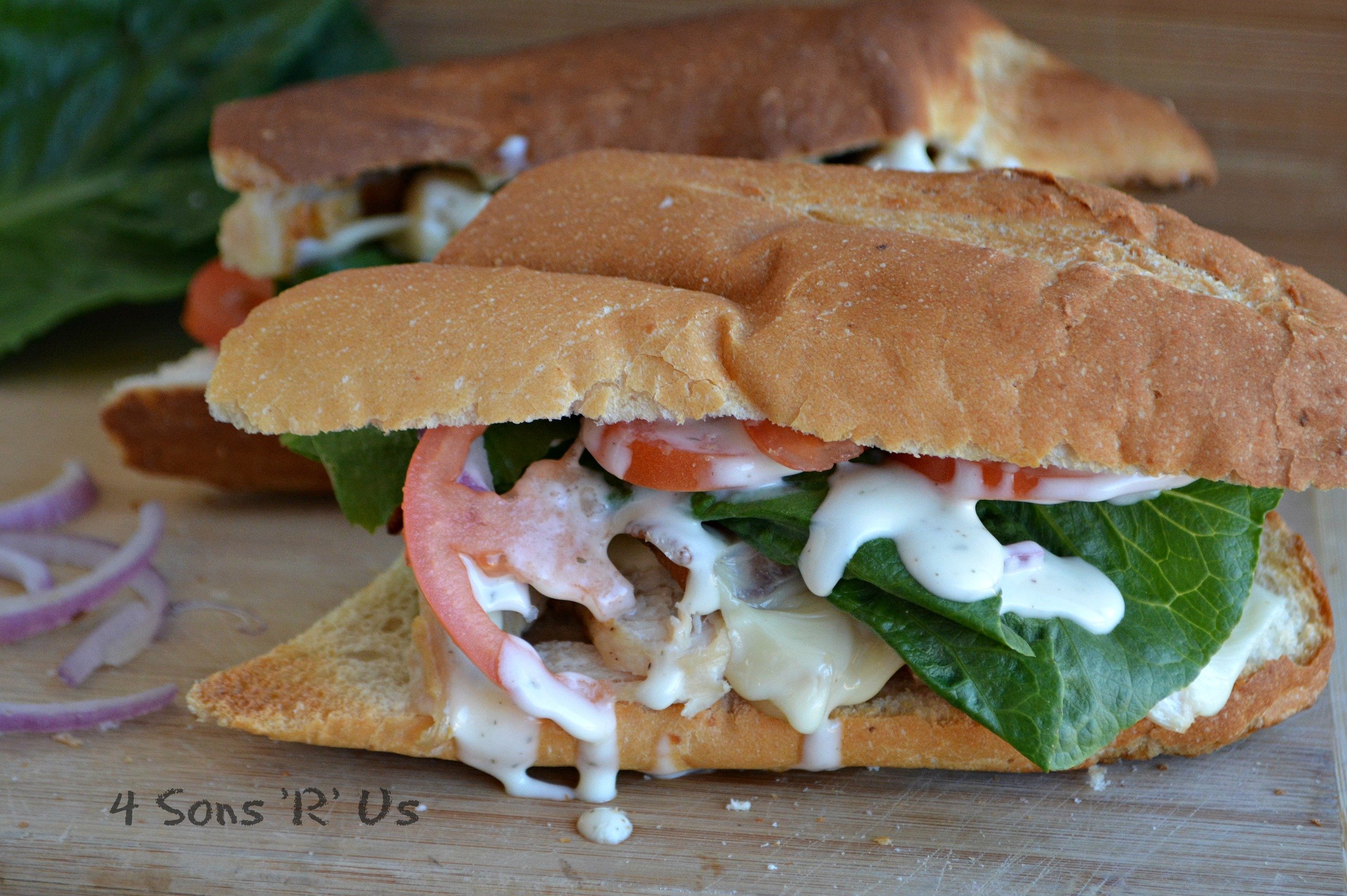 And like with everything else, everybody has their own favorite meat & cheese combination and it can be pretty hard to swing their votes. Luckily, there's one version that we can all always agree on. Chicken Bacon Ranch on toasted bread with perfectly melted cheese. We may not always agree on all the same additional toppings, but that's neither here nor there and pretty easy to remedy anyway.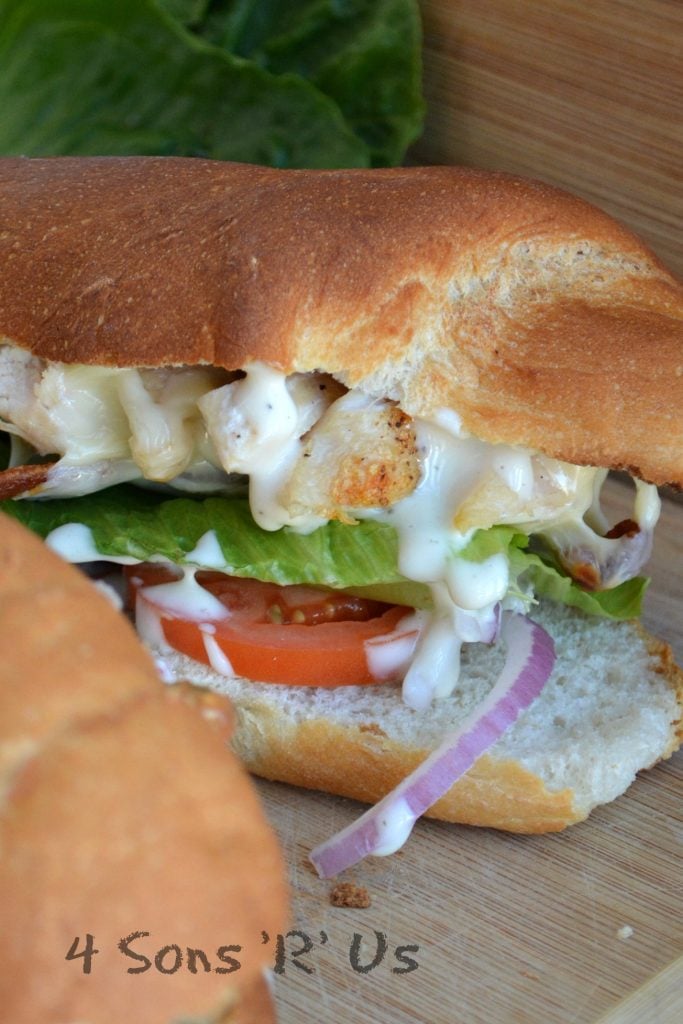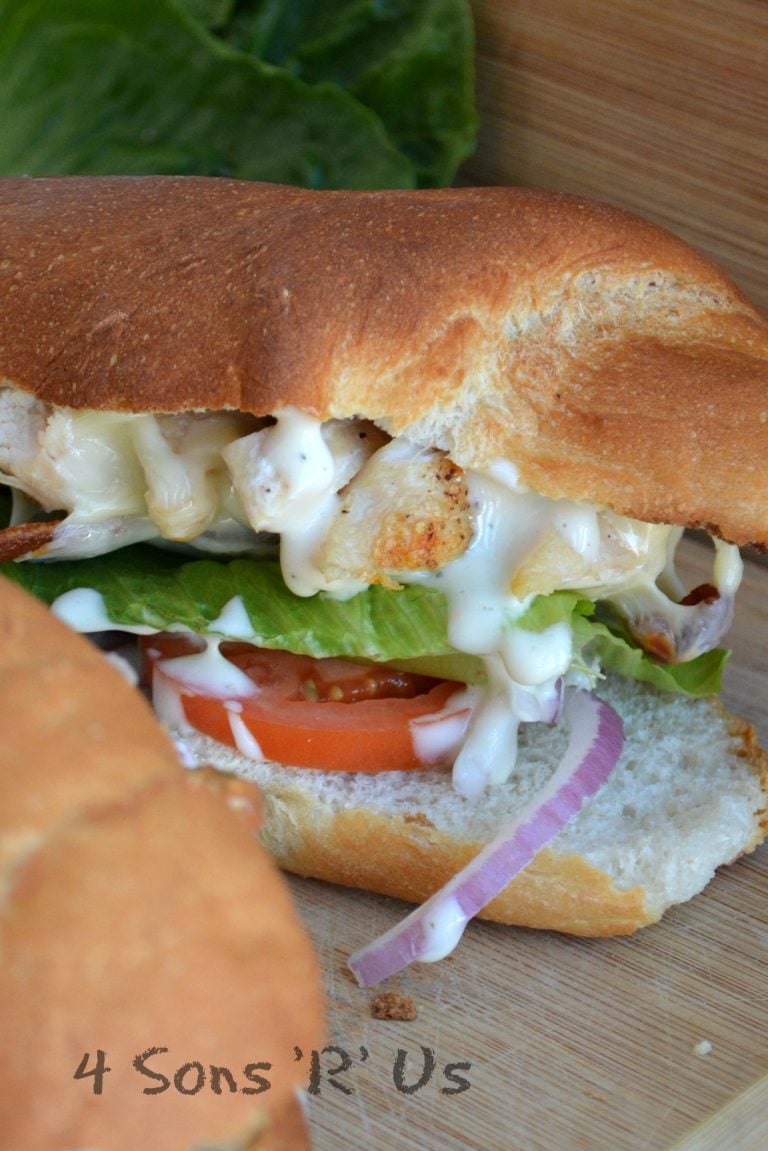 Get a loaf of your favorite long bread, baguette, french loaf, Just bread, good, fluffy bread you want to eat. Now picture that bread spread with a layer of your favorite grilled chicken strips, followed by strips of perfectly crisped bacon, toasted with a few slices of your favorite sandwich cheese, then topped with lettuce, tomatoes, onions (insert your own personal favorites here) before being finished off with a generous drizzle of creamy ranch dressing. That my friends, is a sandwich worth writing home about any day, and most definitely one to have on hand for those hungry, hungry boys. Or for your biggest boys to dig in to at half time on game day.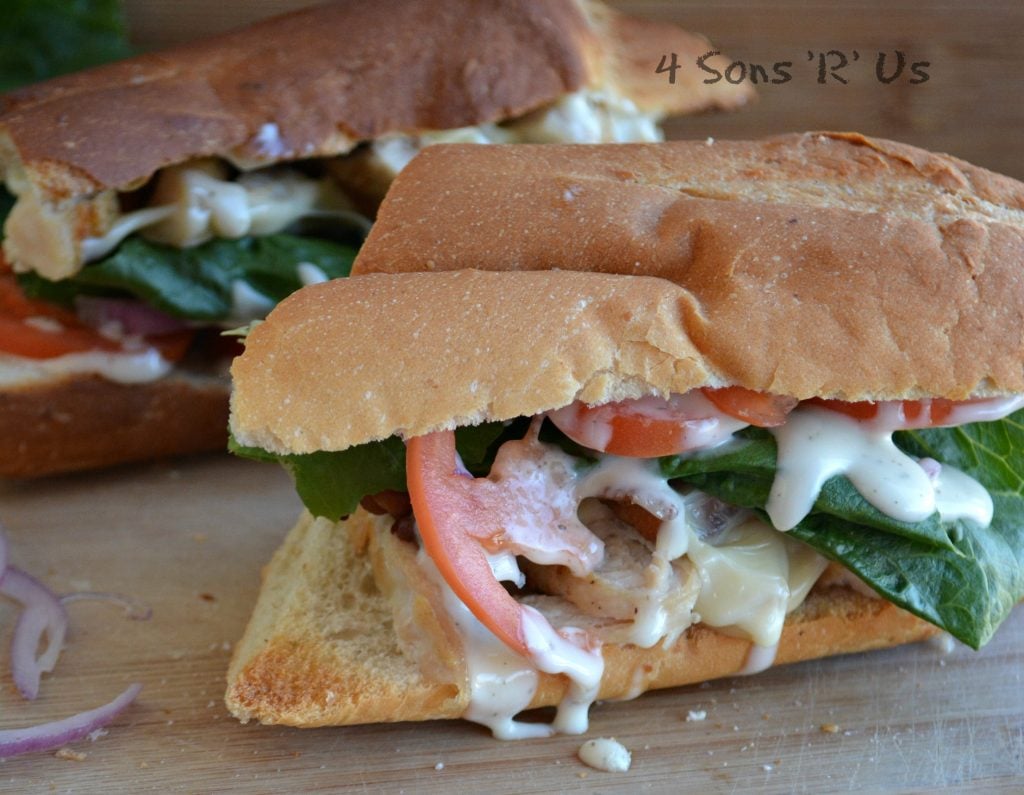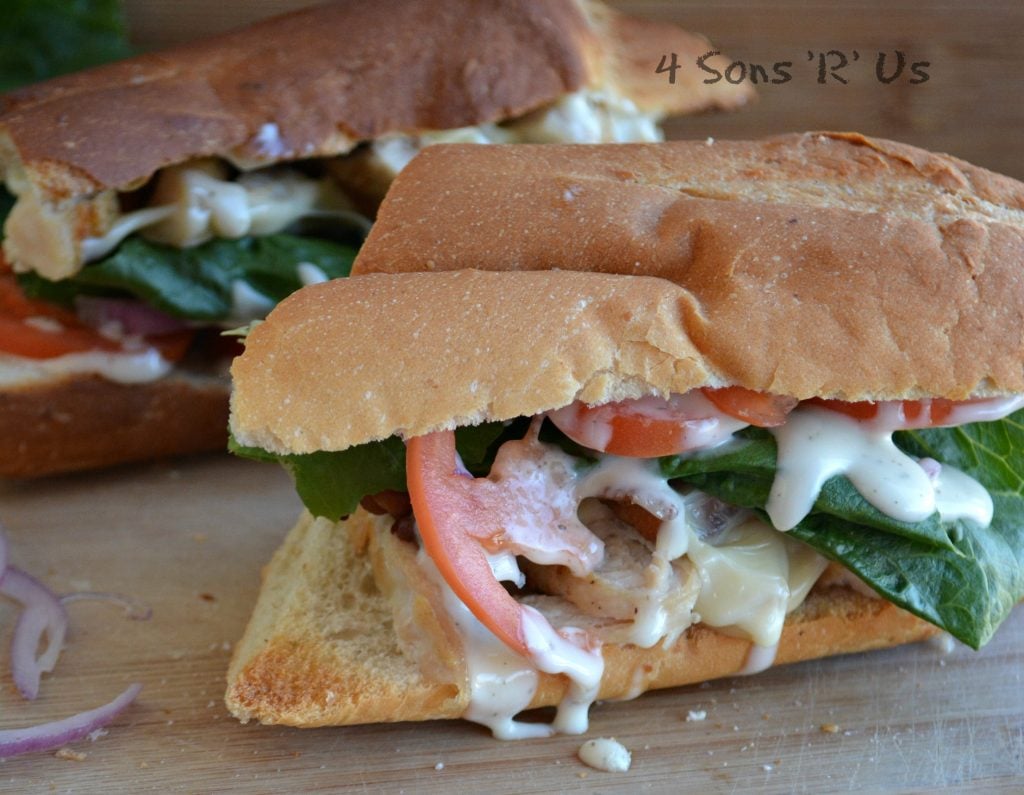 Chicken Bacon Ranch Sub Sandwiches
2016-01-15 19:52:35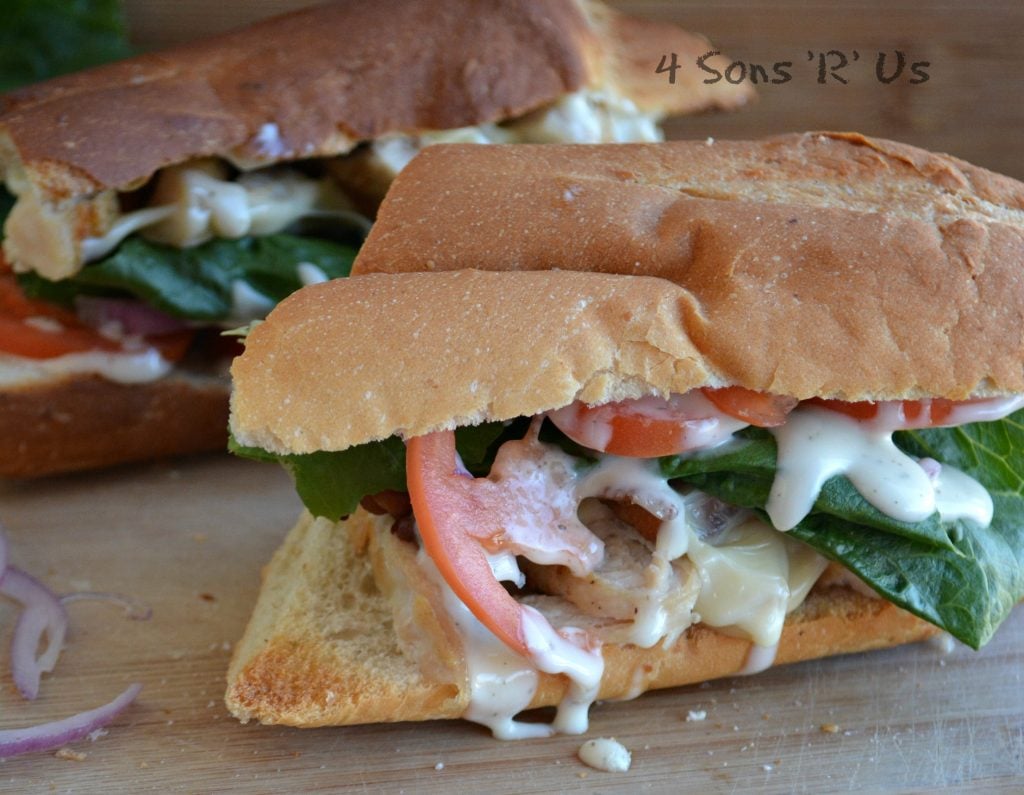 A sub-sized sandwich loaded with grilled chicken, crisp bacon, cheese, and your favorite toppings before being finished off with a generous drizzle of creamy ranch dressing.
Ingredients
sub sandwich load of bread, sliced in half lengthwise
grilled chicken strips, or leftover rotisserie chicken
several strips of bacon, cooked crisp
2-3 slices of your favorite sandwich cheese, we like American or pepper jack
your favorite sandwich toppings, such as (but not limited to!) lettuce, tomatoes, onions, sliced pickles
salt & pepper, to taste
ranch dressing
Instructions
On the bottom half of your sub roll, place several chicken strips in an even layer. Top them with a few strips of the cooked bacon, creating a thin layer that covers the chicken. Place your sliced cheese over top the bacon. Carefully transfer the sandwich to a baking sheet and place under the broiler, just until the cheese is melted and the bread lightly toasted.
Top the cheese with your favorite sandwich toppings. Ours are what's listed in the ingredient section, but there are so many other possibilities as well. After 'dressing' your sandwich, sprinkle it with salt and pepper to taste.
Liberally drizzle the sub with ranch dressing, top with the other, bare half of bread, and enjoy.
Notes
We prefer our cheese a little melted and out bread a bit on the toasty side, but if that's not for you then feel free to skip that step.
4 Sons 'R' Us https://4sonrus.com/