Breakfast or brunch is always a meal to look forward to. Get your fix in this creamy Three Cheese Grits Breakfast Casserole. Served with your favorite meat, and eggs, it's a delicious breakfast dish made to serve a crowd.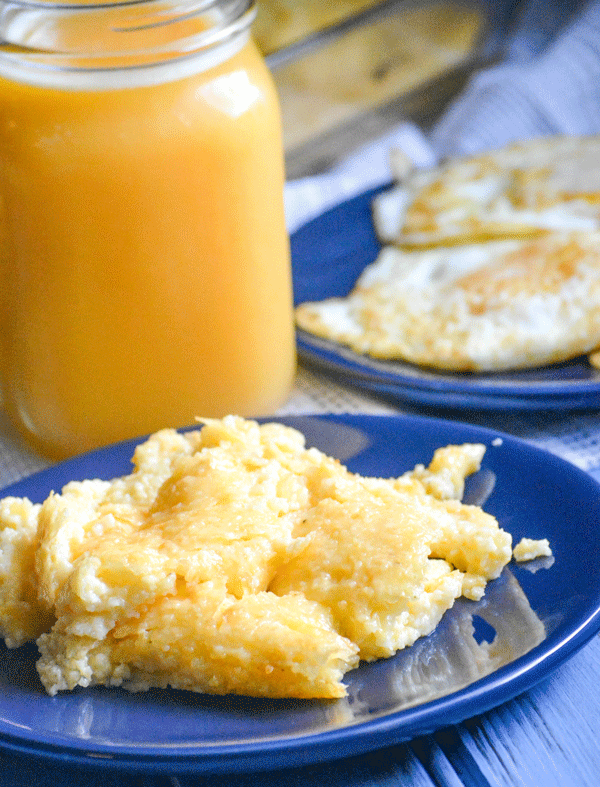 My Mom was never what I'd consider a food 'nazi' growing up. We never had many issues, not with her getting me to try foods or enjoy them.
What can I say? My Mom made good stuff. I was happy to have a seat at her table. Except for one evening when I was 5 years old.
It was so traumatic, I still remember it vividly over 20 years later. My parents, of course, have no recollection of the event (insert major eye roll here).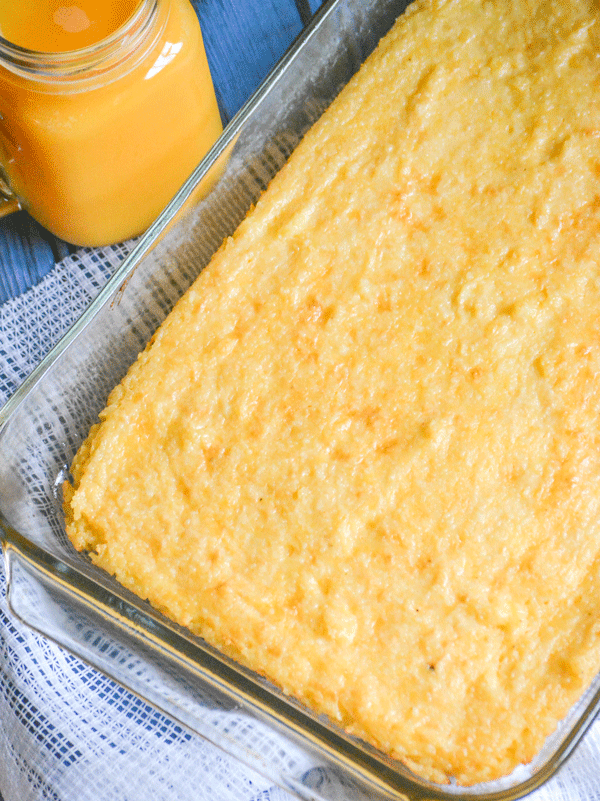 It involved a can of creamed spinach. I don't remeber what the main meal was, just that dreaded sludgey side. I tried one bite, almost threw up, and that was it for that. I wasn't ingesting another bite, or sniff, if I could help it for the rest of my LIFE.
This, naturally, would be the one night my parents decided I wasn't leaving the table until I ate my dinner- all that was left was the dreaded spinach meant to end my life. Or kill my taste buds forever, that bits a tad fuzzy.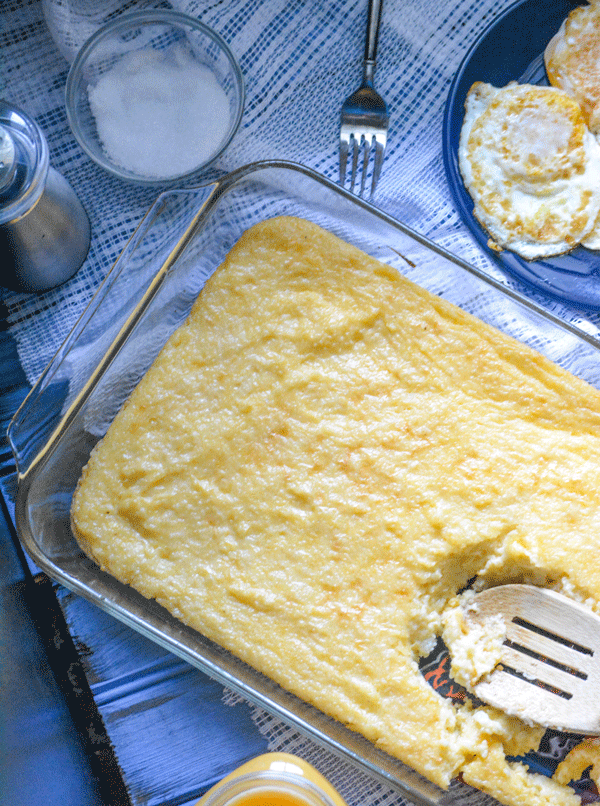 I'll be the first to admit I AM hard headed, and dig my heels in easily.
My Mom can be much the same way, but it made her the empowered leader/woman she is, so I consider it a good thing- most of the time. Naturally there began an epic battle of the wills.
Foreshadowing for my teenage years? Probably.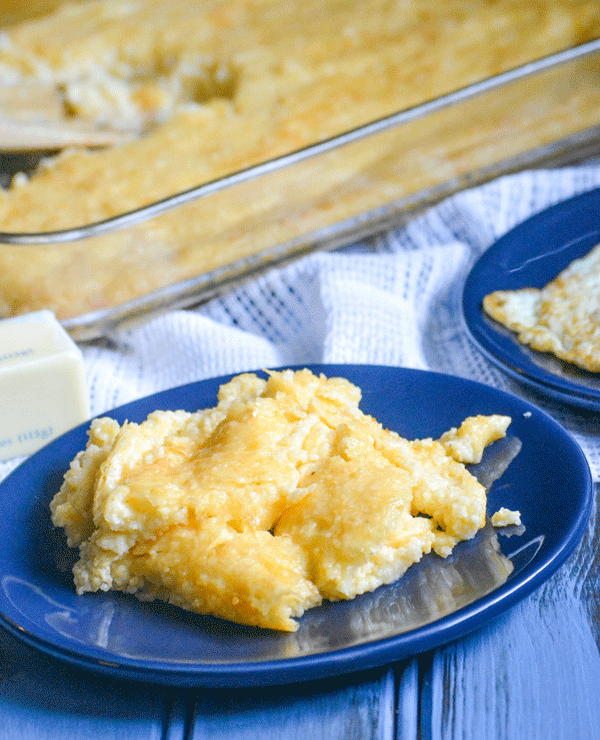 Honestly? I couldn't tell you how long I sat there, at our giant dining room table all by myself. I do remember being deeply hurt, because it was the first time I'd ever been abandoned at the family table and also because despite my regular antics, I really wasn't kidding about my aversion to the food.
My guess today? I'd probably been a real pain in the you-know-what that day, and my parents' had adopted a no tolerance policy. At some point, they did realize that I wasn't kidding, or that they just weren't gonna win this one, and did rescue me. Creamed spinach was never served in our home again.
I only hope my sisters know the fate that my sacrifice saved them from.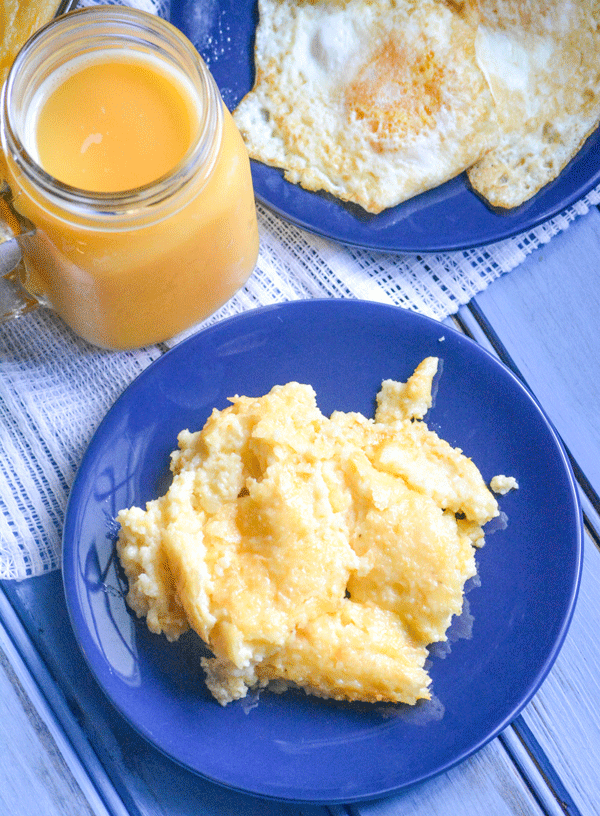 Another thing my Mom loved/grew up eating that she convinced me to try? Grits. I was not happening back then. Luckily, after the creamed spinach incident, she'd learned that I was a hearty eater and I just really didn't like them. So no battle of wills ensued.
Fast forward two decades later, and I want to kick my kid self for this one. Seriously! What was I thinking? Grits are delicious! In a bowl by themselves with so salt & pepper. With some butter. With some cheese. With some sausage. I could go on and on… now, anyways.
One of my favorite ways to enjoy them now? In this yummy Three Cheese Grits Breakfast Casserole. Creamy, cheesy grits are baked to perfection in one simple casserole dish. Paired with sausage links and a couple fried eggs, maybe a biscuit or two? It's breakfast or brunch in one heavenly meal.
Hopefully, there won't be any complaints!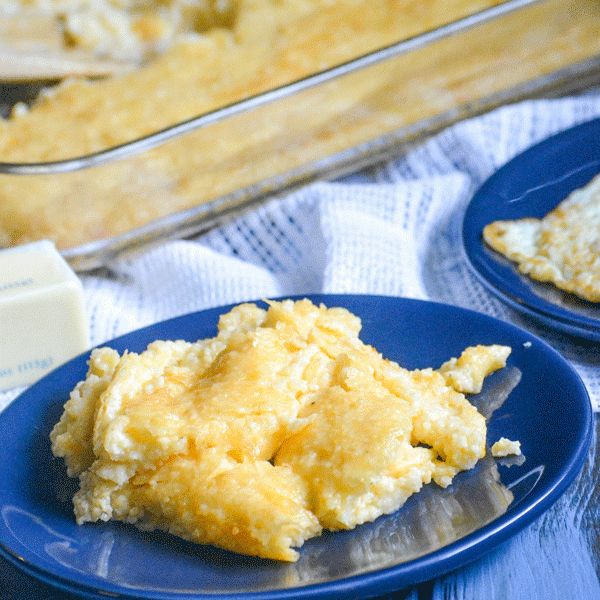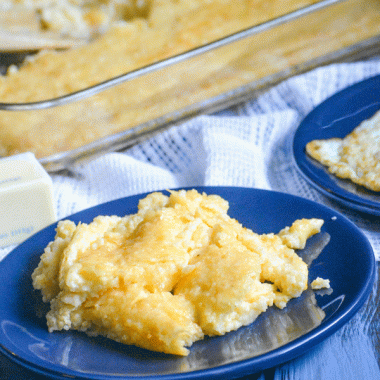 Three Cheese Grits Breakfast Casserole
An easy, cheesy breakfast or brunch casserole that features a Southern staple.
Print
Pin
Rate
Ingredients
1

cup

half & half

3

cups

milk

1

cup

uncooked grits

1/2

stick

butter

1

cup

shredded sharp cheddar cheese

1

cup

shredded Monterrey Jack cheese

1/4

cup

shredded Parmesan cheese

1

large egg, beaten

1

tsp

garlic powder

salt & pepper, to taste
Instructions
Stir the half & half and milk together in a large skillet. Bring the mixture to a rolling boil, stir in the grits and butter, then reduce the heat to medium low.

Let the grits simmer, stirring occasionally, covered for 5-7 minutes.

Stir the beaten egg into the grits mixture. Once evenly incorporated, stir in the cheeses. Continue stirring until the mixture's smooth, and the cheeses evenly incorporated.

Season the mixture with the garlic, and salt & pepper, to taste.

Lightly spray a 9x13 baking dish with non stick cooking spray. Transfer the mixture to the prepared dish. Use a spatula to smooth the mixture out evenly into the dish.

Bake at 350 degrees for 20-25 minutes, or until cooked through and golden brown on top.

Let the casserole rest 2-3 minutes before serving. Serve, as is, or with breakfast sausage, eggs, hash browns- your favorite breakfast fixins.