Corn is the standard vegetable of the Spring & Summer seasons here in the South. Keep it simple, but change things up with a batch of this Southern Fried Skillet Corn. Cut off the cob, cast iron cooked, with a little sugar & milk thrown in for good measure- it's the best way to enjoy fresh corn off the cob.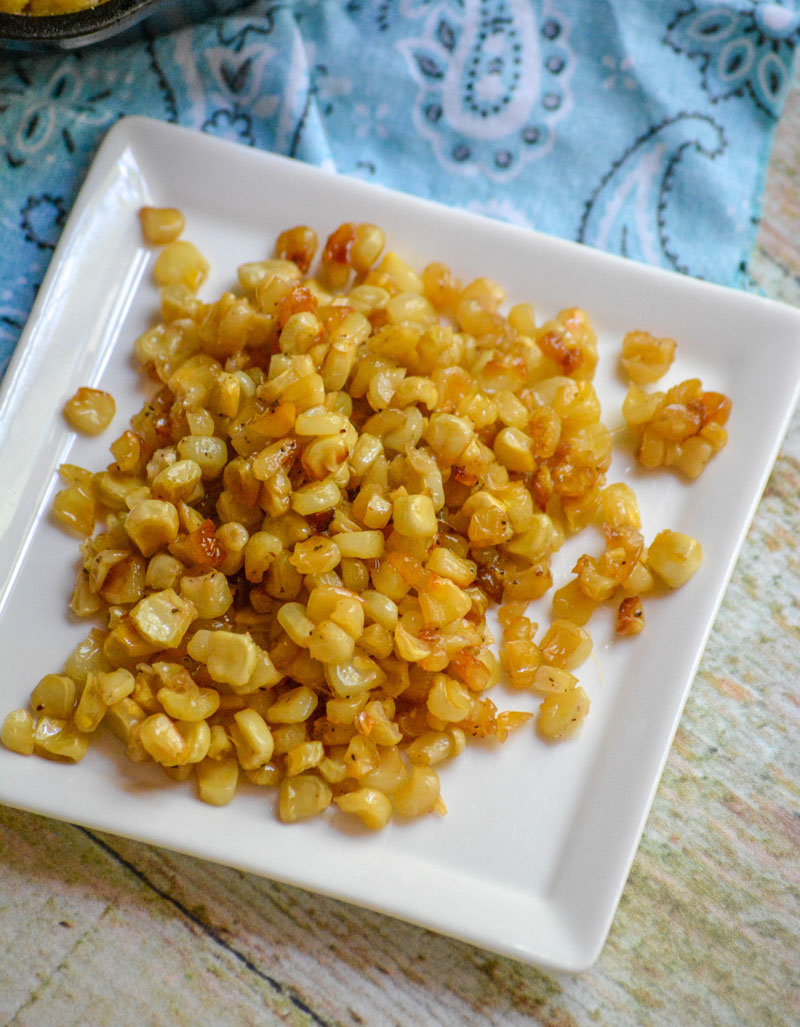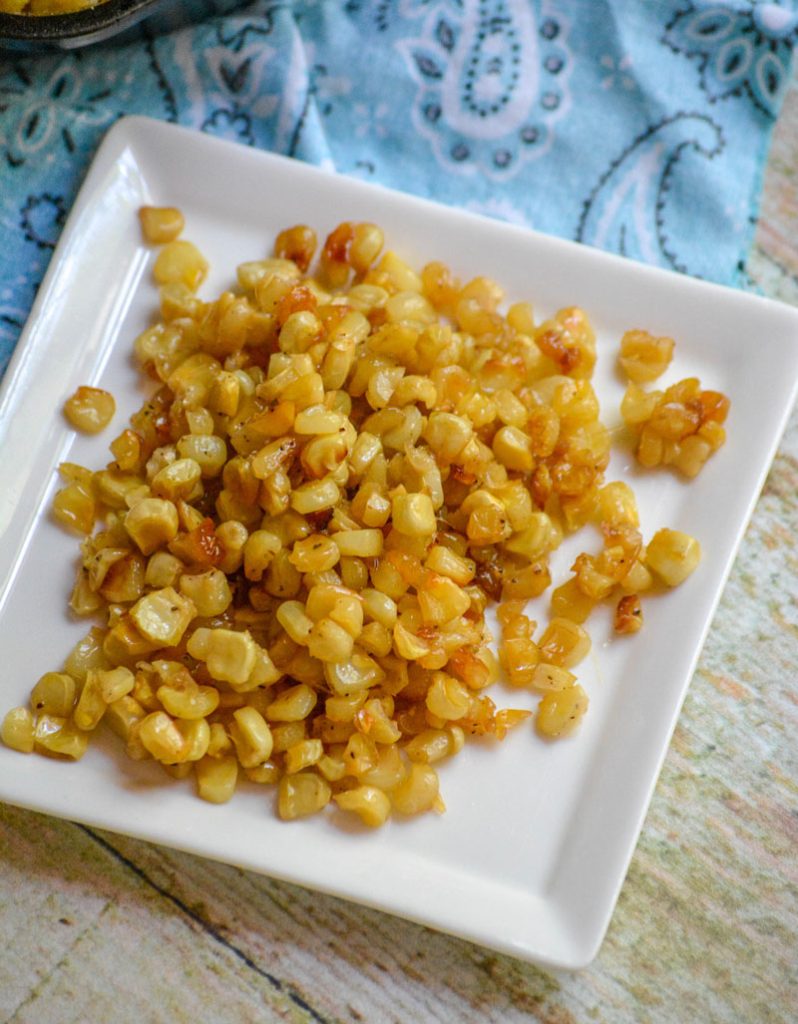 Have you been to the grocery store in the past week or two? If you're in the South, and your answer is yet- then you've probably seen the stands of local, fresh sweet corn on the cob all set up.
Other than when the sweet, dark cherries come into season- it's one of my favorite times of year to head to the produce aisle.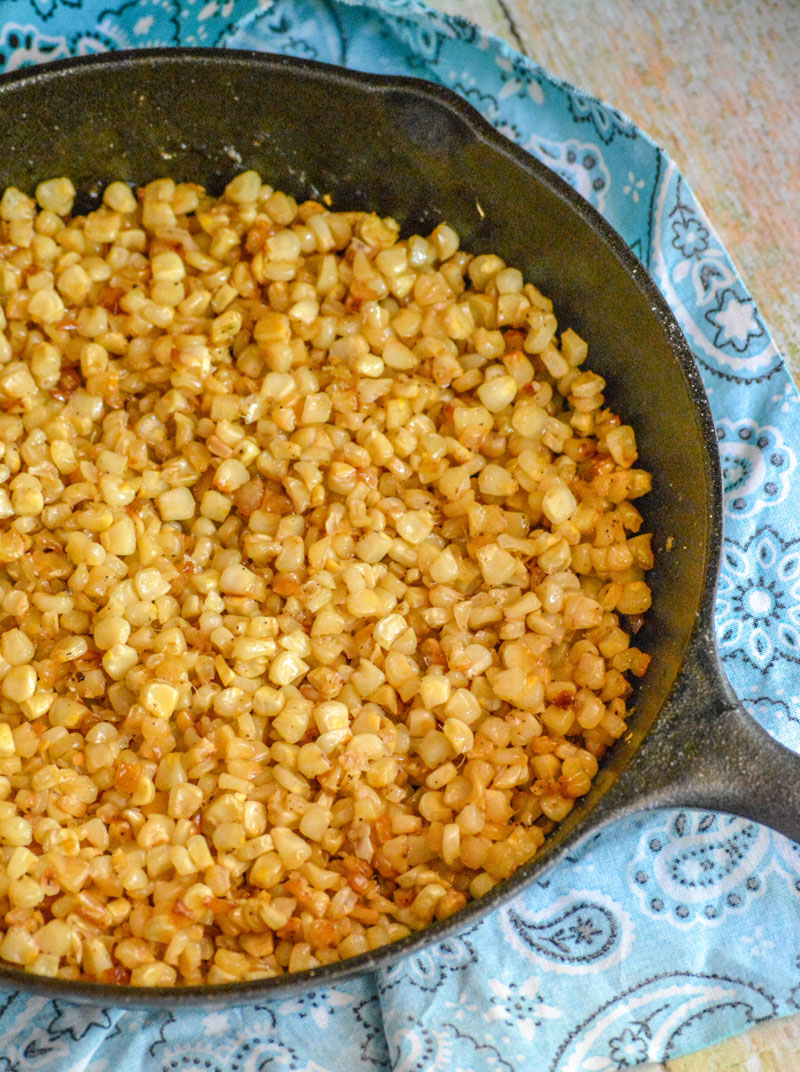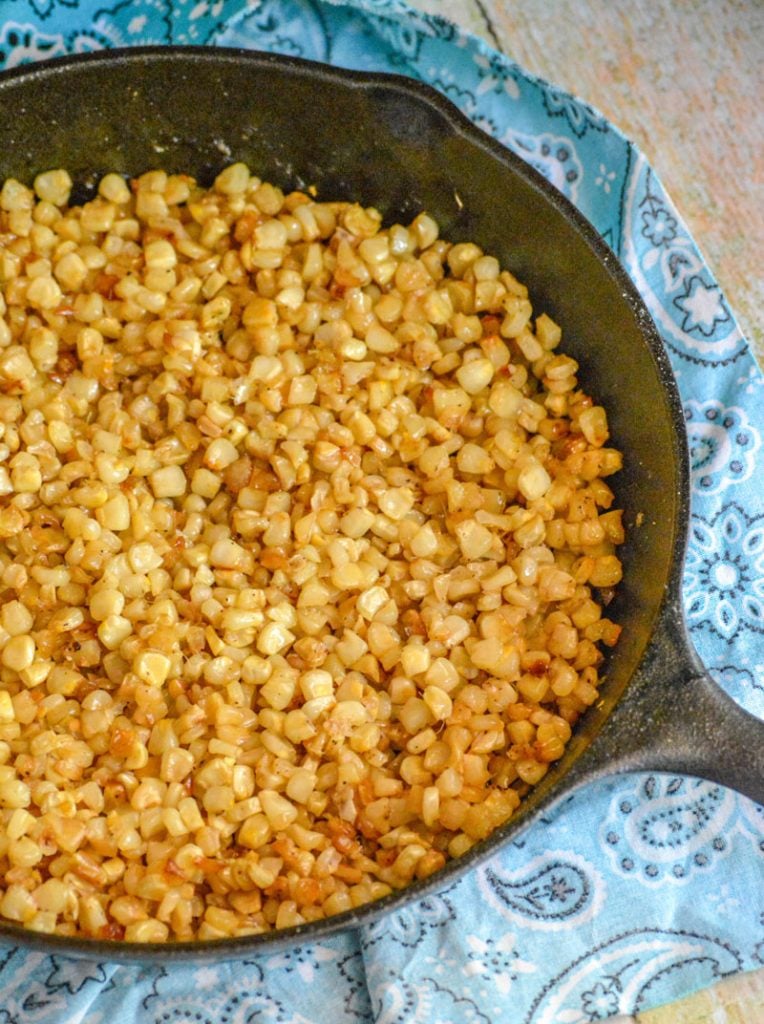 I'm no stranger to canned corn, and I won't turn my nose up at the frozen stuff. Corn fresh on, or off, the cob will always be my favorite though. The sweeter the variety the better too.
The sweetest natural corn always seems to be the fresh stuff.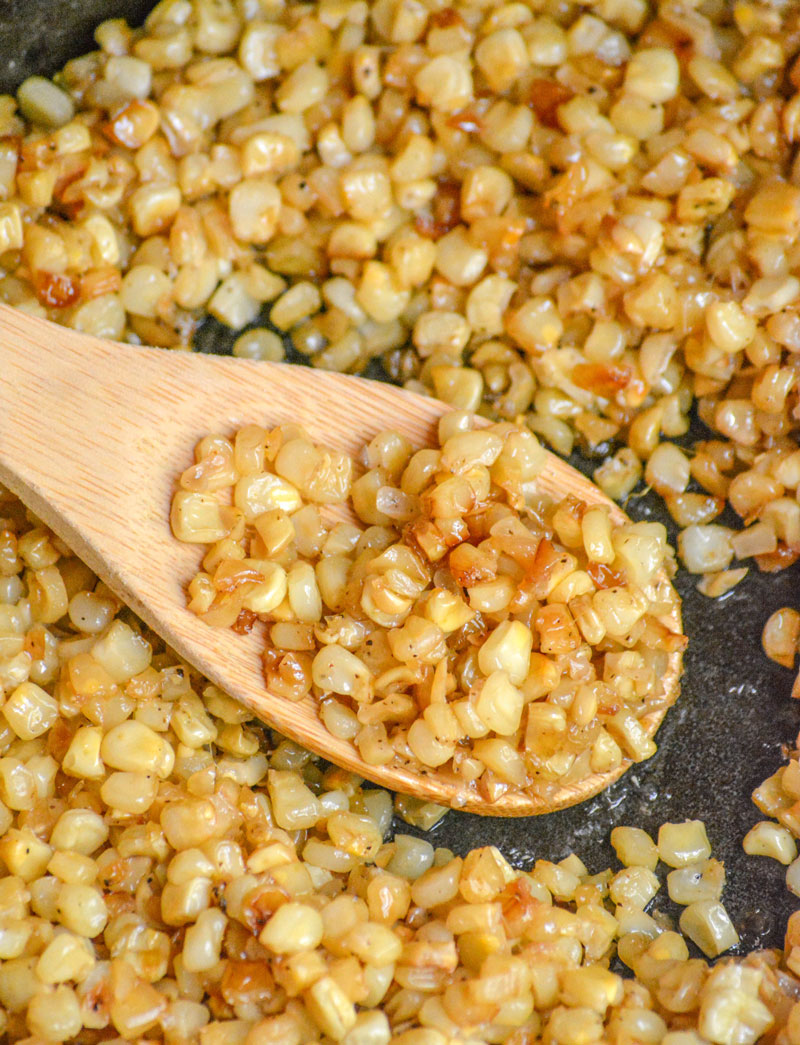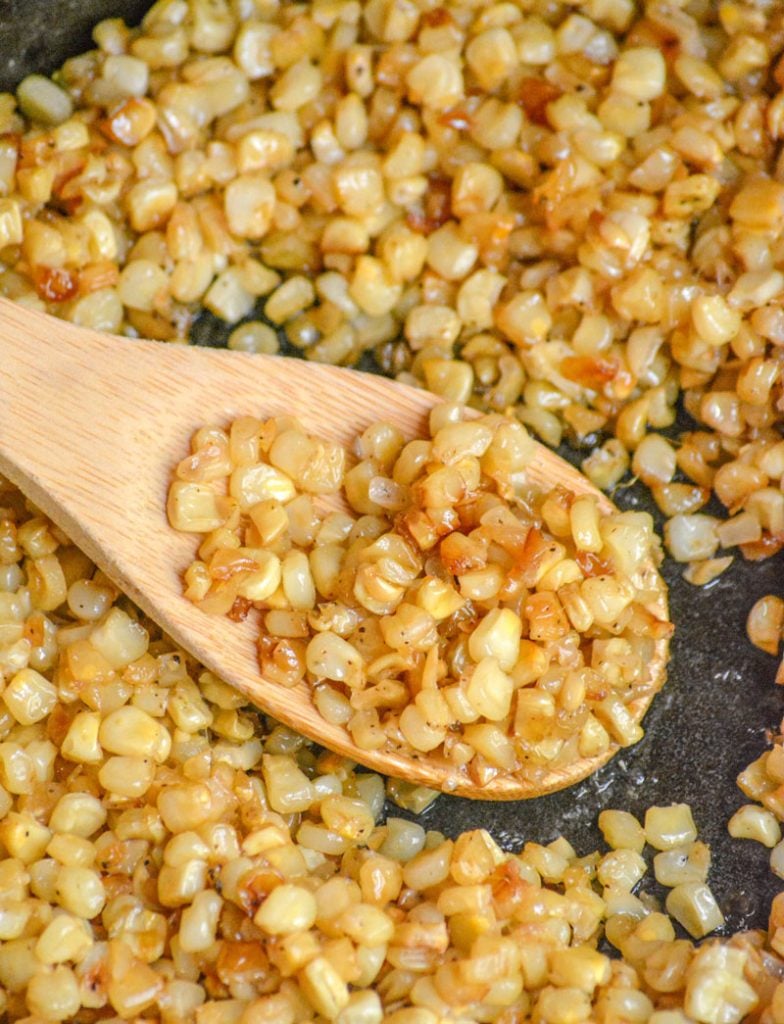 There's so much you can do with it too. You can boil it, and enjoy it as is- possibly with some butter and salt. That's always a classic. You could even give it a down home Southern style milk and honey bath. So good!
It's great cut off the cob too. It's definitely less messy to eat that way, but it makes it great to use in other recipes. You can dress it up with a little jalapeno & cheese, throw it in a cast iron skillet, and smoke it. It makes a great base for a chilled side dish too. Check out this grilled jalapeno popper corn salad for example.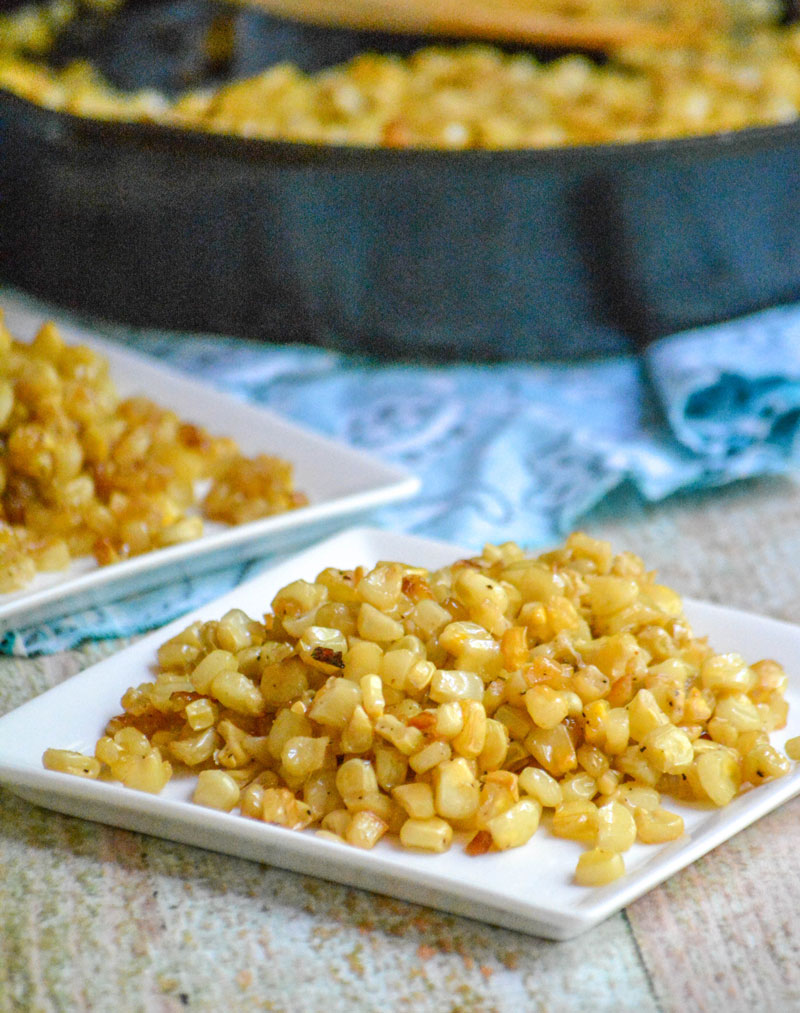 Often I find that the simplest ways are the ones that keep me coming back. They inevitably become my 'go to' recipes. Let's keep it real, while some fancy stuff appears on here every now and then those recipes are the kinds of things I'm making to take and share at potlucks. They're not the everyday kind of recipe I'm gonna be scrambling to knock out for my hungry horde at supper time.
No, when the dinner bell needs to be wrung and I'm scrambling something like this Southern fried skillet corn is what I'm pulling out of my back pocket. Funny how the things Mama made growing up, are still my go-to's so many years later.
At first glance skillet corn may be basic, but hear me out. Remember talking about how good the classic combination of fresh cooked corn on the cob, butter, and a little salt could be? This is a similarly delicious, but very simply seasoned deconstructed corn.
Ingredients Needed:
corn on the cob
oil
sugar
milk
salt & pepper
That's it. Four ingredients, and two simple seasonings. Doesn't get any easier than that, but with step by step instructions & a couple tips & tricks it does get infinitely tastier.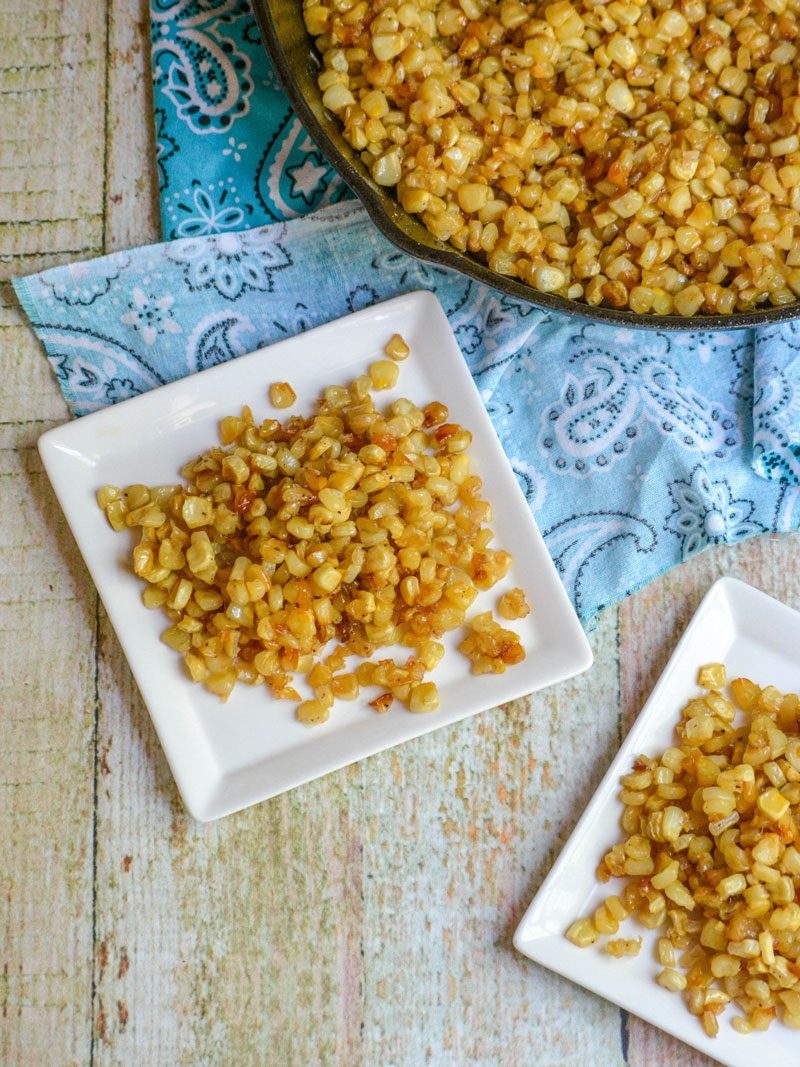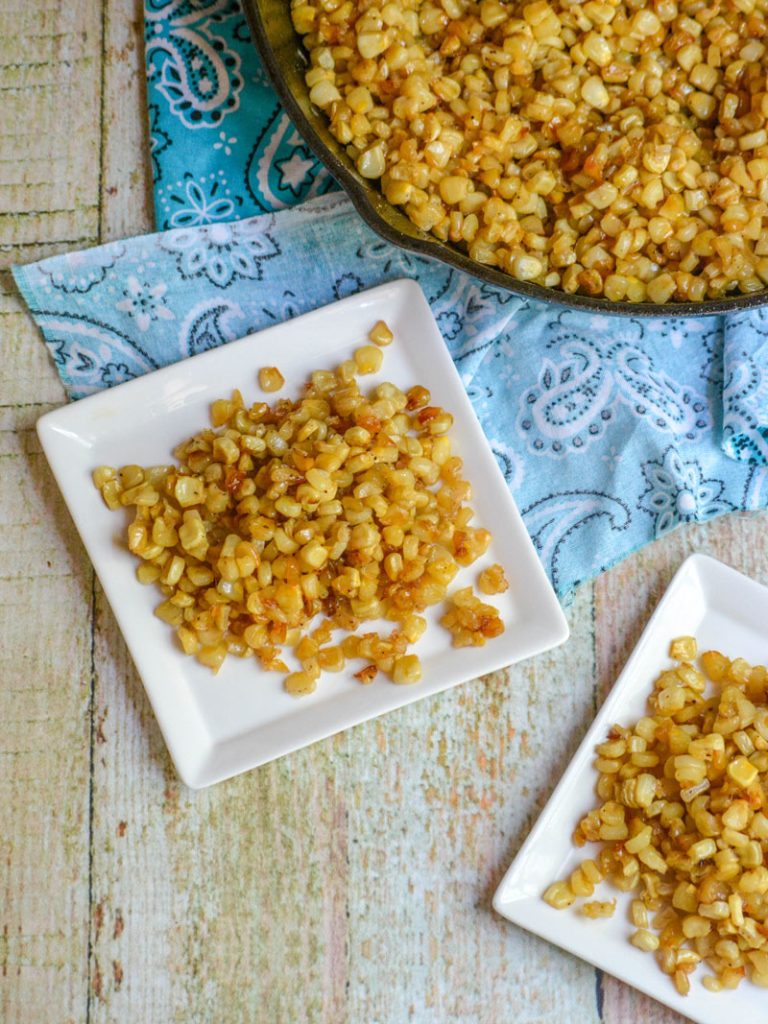 How To Make Southern Fried Skillet Corn:
Cut the kernels away from the cob. Run the blade over the cut bits to release any milk, collecting it all in a waiting bowl.
Heat oil in a medium sized skillet over medium heat.
Stir in the corn and sugar, combining the two.
Cook the corn, without stirring, until the kernels are golden brown.
Stir the corn, flipping as much as possible during the process, and cook another 3 minutes.
Season with salt & pepper.
Stir in the milk, and bring the corn to a boil.
Reduce the heat back to medium, and let the mixture simmer for 10 minutes.
Remove the skillet from heat, and stir the corn thoroughly before serving.
It really doesn't get any simpler than that. It's a solid side dish. Minimal prep, and relatively quick cooking- it's a Summer must have for me. And while I love my traditional corn on the cob, this version helps me shake things up. Keeping things interesting staves off boredom for me, which means I'm less likely to go on a cooking strike. I think that makes this Southern fried skillet corn a life saver for the whole family.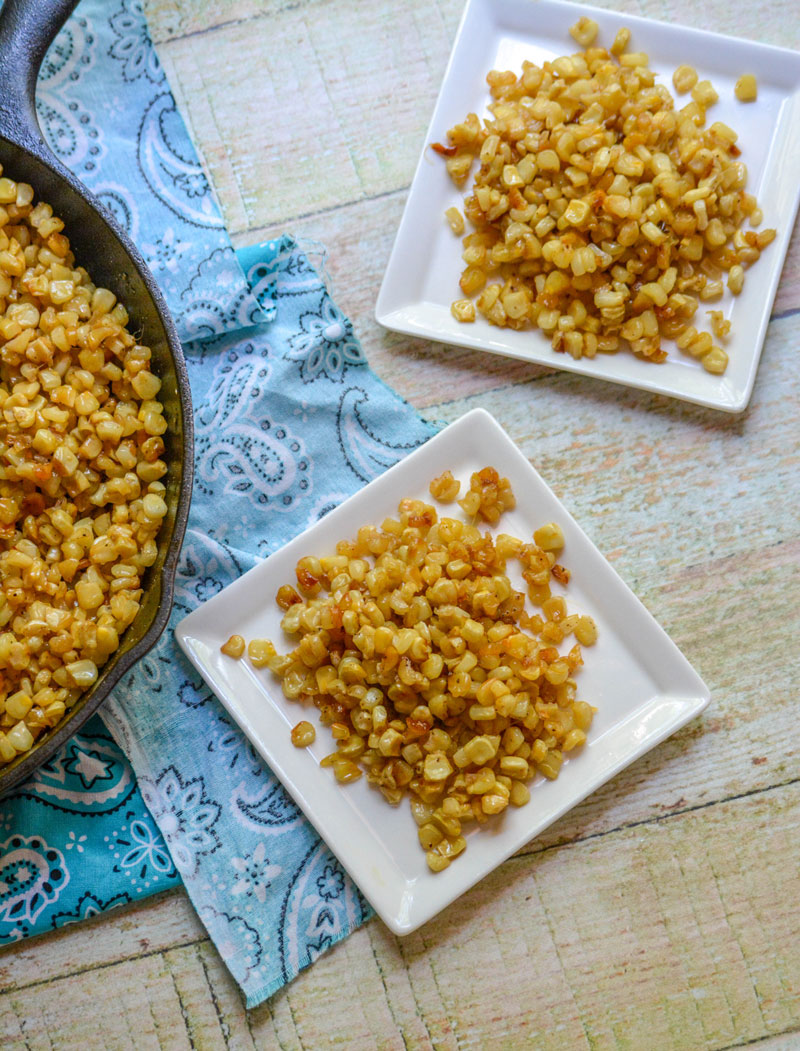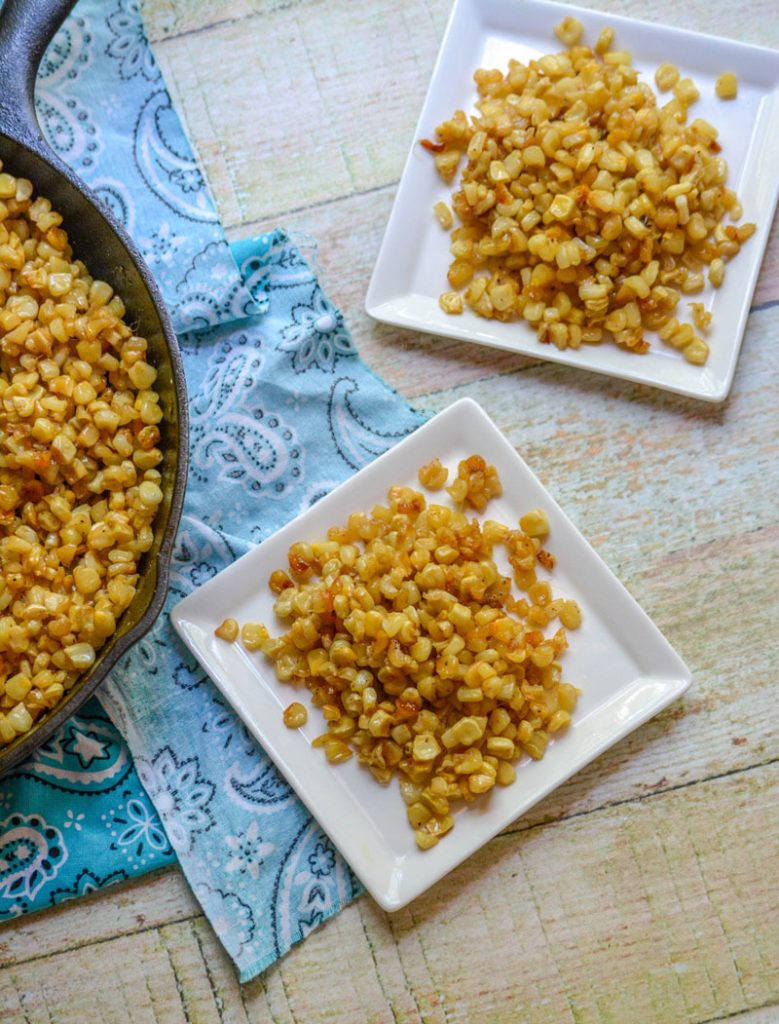 Tips & Tricks:
Use sweet kernel corn if it's an option. Any corn on the cob will ultimately work though.
While you can use any skillet for this recipe, I highly recommend a cast iron one. They heat more evenly, and maintain a more consistent temperature while cooking.
The recipe is delicious as is, but my husband swears by stirring in a pat of unsalted butter at the end. I figure he might mutiny if I didn't pass his suggestion on to y'all.
As written, the recipe serves four. It easily doubles, or triples to feed a crowd without getting any harder or sacrificing any flavor.
The latest trends seem to be getting fancier & fancier with our meals & food prep. Our recipe for Southern fried skillet corn takes our favorite seasonal veggie back to a simpler time, an easier version- like Mama used to make. Nothing short of amazing ever came out of a cast iron skillet growing up, and this slightly sweet corn delivers.
Other Great Ideas For Fresh Corn: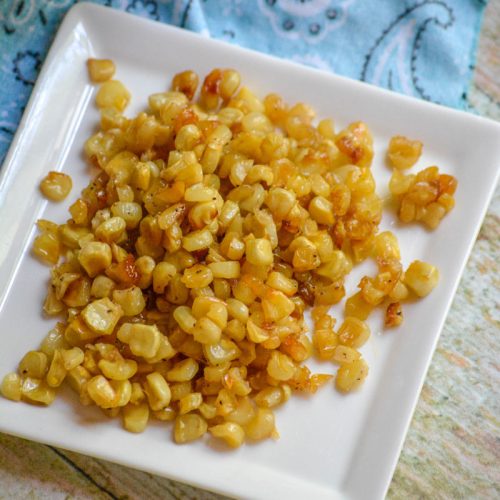 Ingredients
4

ears

corn on the cob, shucked & hairs removed

1

tbsp

canola oil

1

tsp

sugar

1/3

cup

milk

1

tsp

coarse sea salt

1/4

tsp

freshly ground black pepper
Instructions
Use a sharp knife to cut the kernels away from the cob onto a waiting plate. Flip the knife and rub the dull side down the cob to release and 'milk' and let that collect on the plate.

Heat the oil in a medium sized skillet over medium heat. Add the corn & sugar, stirring to combine.

Continue cooking the corn over medium heat, without stirring, until the kernels are golden brown- about 5 minutes.

Stir the corn, scraping the pan and flipping it as much as possible. Continue cooking for another 3-5 minutes.

Season the corn with salt & pepper, and add the milk to the skillet. Bring the mixture to a boil, reduce the heat back down to medium, and let the mixture simmer for 10 minutes.

Remove the skillet from heat. Stir the corn, scraping the pan. The corn's done at this point, and any liquid should be gone while the corn's still moist.
Nutrition
Serving:
4
g
|
Calories:
47
kcal
|
Carbohydrates:
2
g
|
Fat:
4
g
|
Cholesterol:
2
mg
|
Sodium:
590
mg
|
Potassium:
26
mg
|
Sugar:
2
g
|
Vitamin A:
35
IU
|
Calcium:
23
mg