This shop has been compensated by Collective Bias, Inc. and its advertiser. All opinions are mine alone. #CerealAnytime #CollectiveBias
These Marshmallow Fruity Pebble Crunch Brown Butter Cookies are fluffy, soft and studded with a bright fun burst of breakfast cereal for a yummy little twist.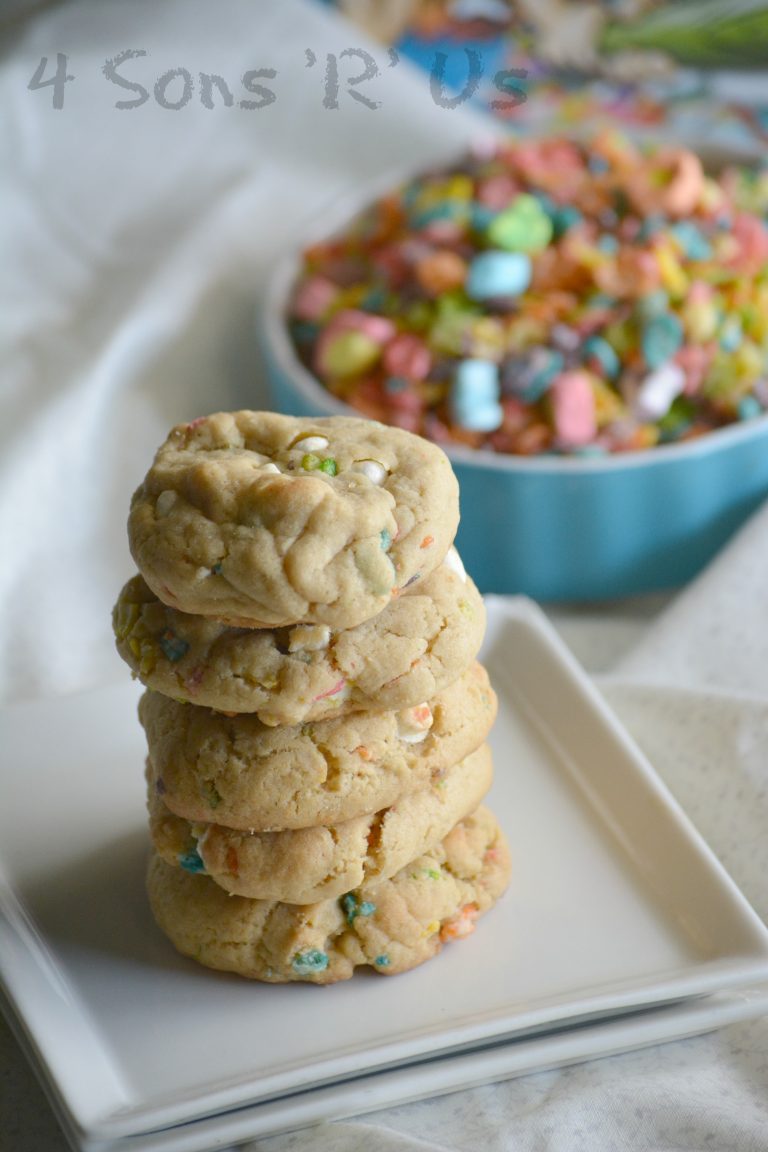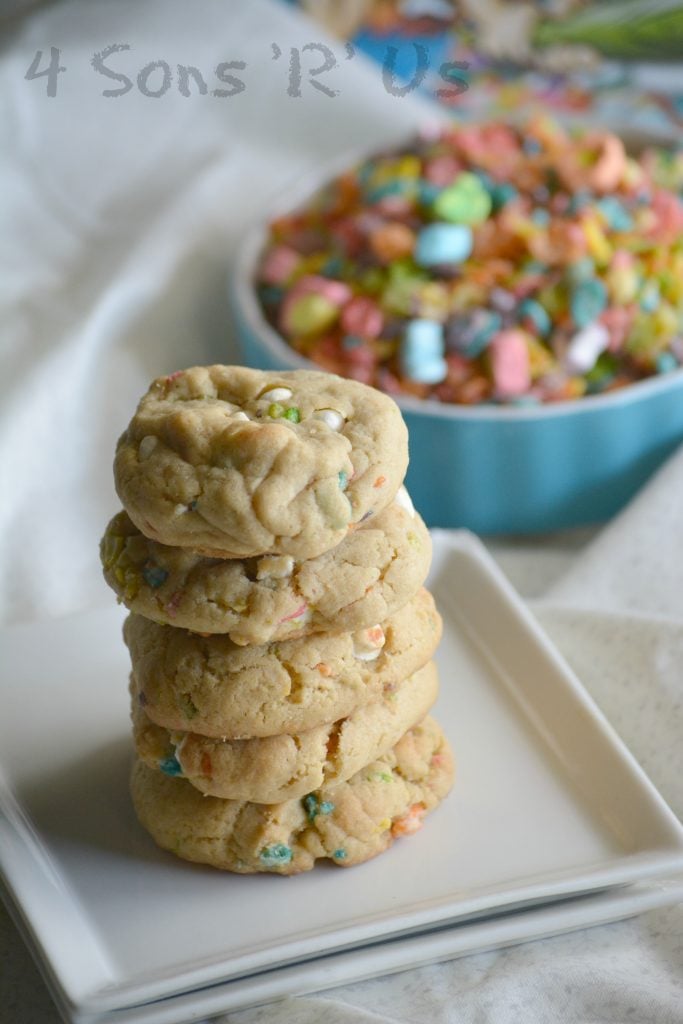 I love cookies. Like really, not even sure why or when the love began. Seems to me that it's always been there, just like those scrumptious little discs of happiness. And they have always been there, studded throughout my life. From birthday parties, award ceremonies, graduations, our wedding, even baby showers. You name it– if it was important, cookies were involved. My Mom even used to call me a 'smart cookie' when I'd really done well. Now I have four smart little cookies of my own.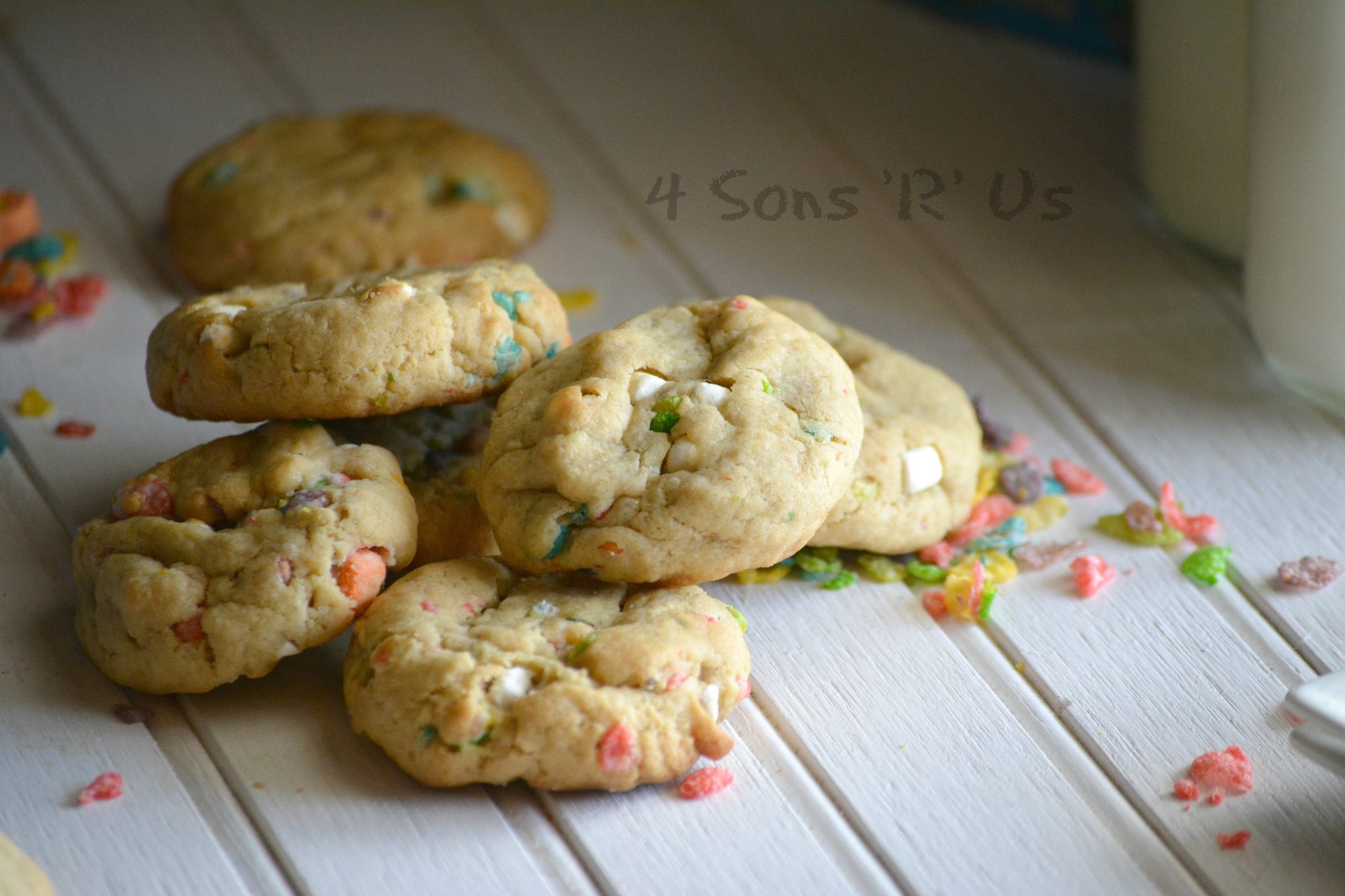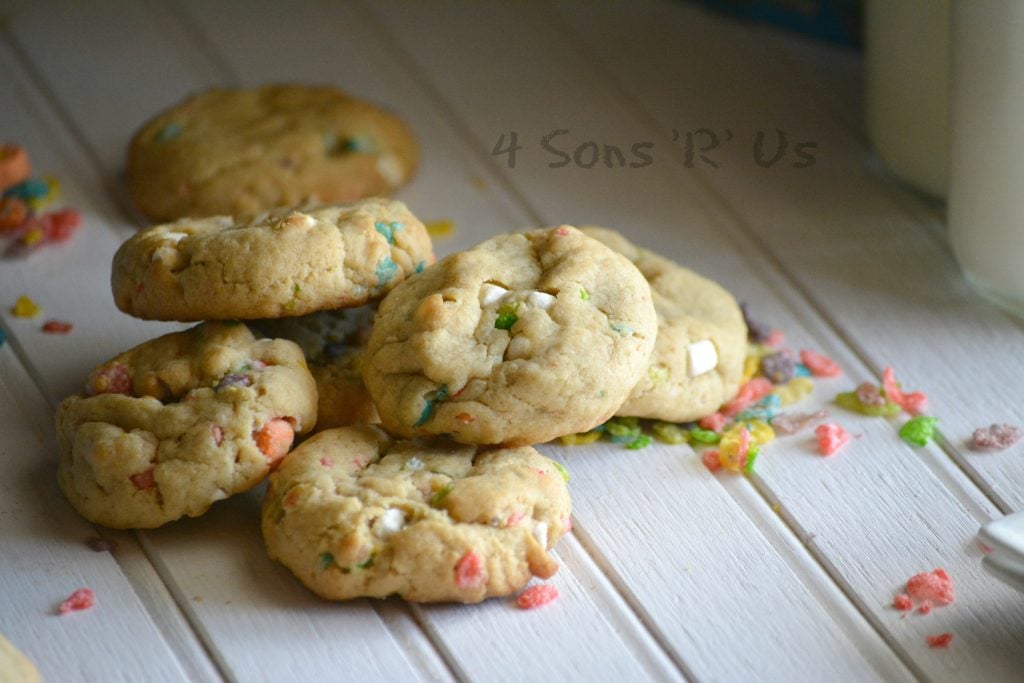 And just like the apple it seems that these little cookies didn't land far from the pan either. And just like that, cookies are to be had and had often. To celebrate their successes, and even just because. For example– just because it's Summer and school's out doesn't mean we have nothing to celebrate. We find things to celebrate, I mean do we really have to look that hard for an excuse to make cookies?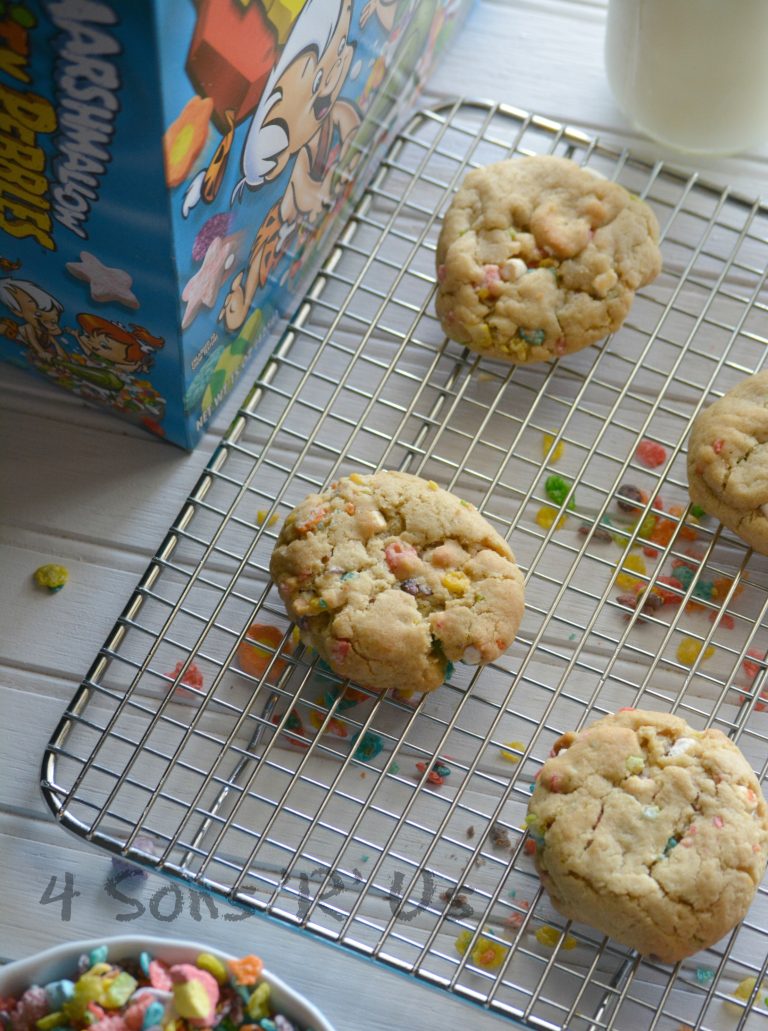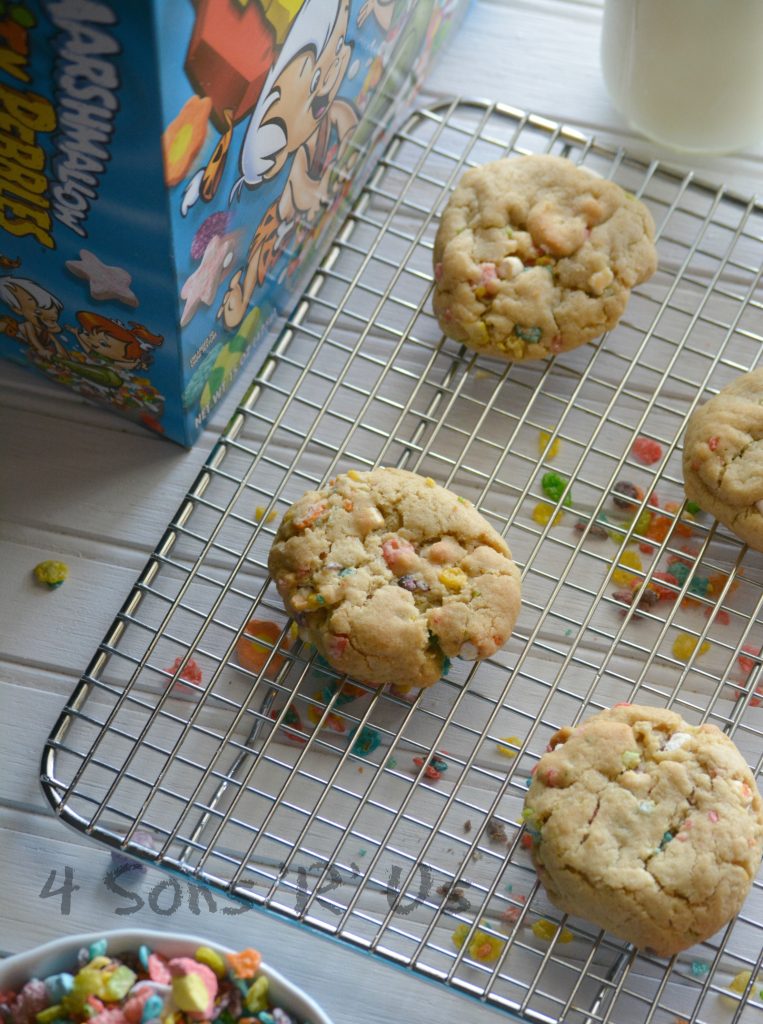 Here, I'll explain. The other day we were walking through Walmart, just going about our day and checking things of the grocery list as we piled them in our cart. I almost ran over the youngest son while I was making a mental inventory of which aisle to go to next for item number 29 on my list when he'd just stopped, just at a stand still in the middle of the aisle in front of me.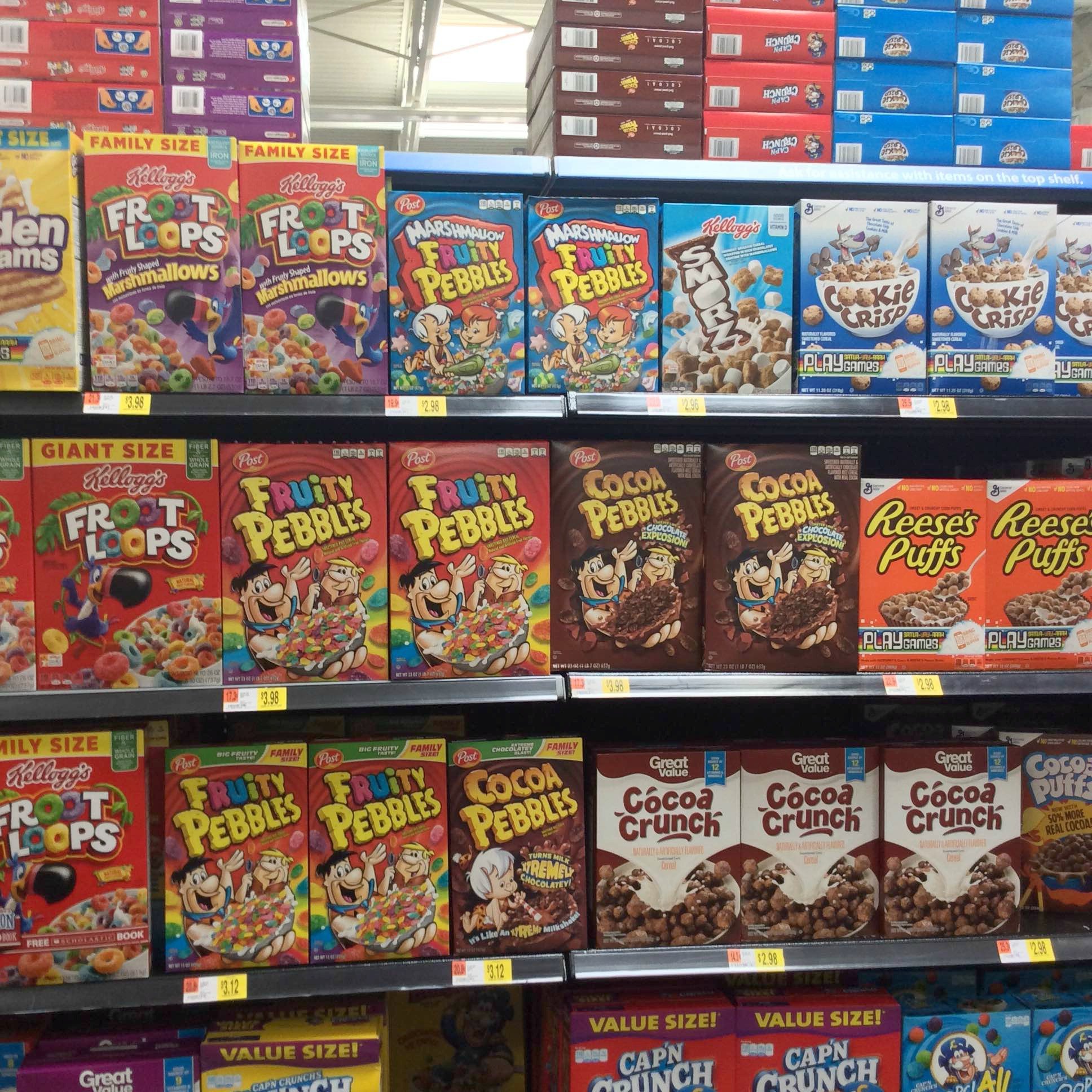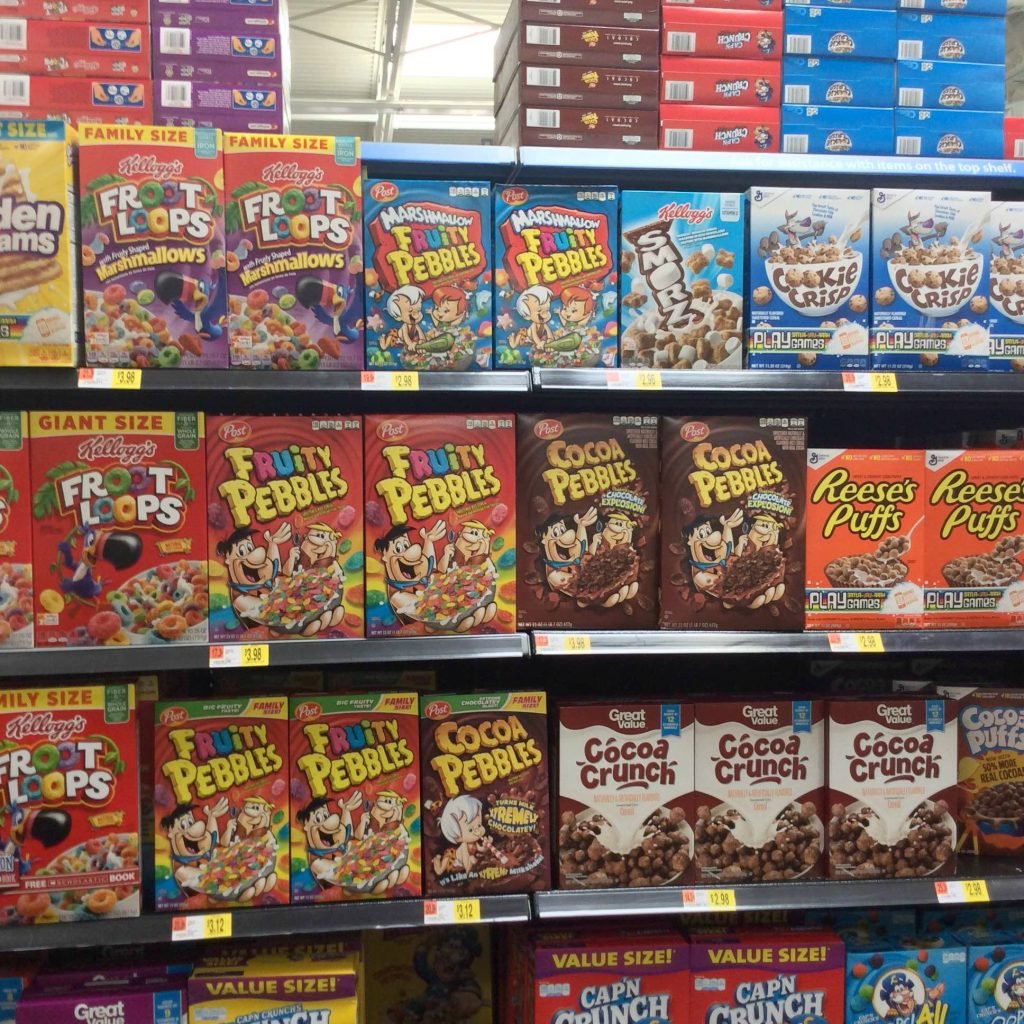 Not sure which one of his brothers picked his jaw up off the floor, but it was because he discovered Marshmallow Fruity Pebbles. Marshmallows + your favorite fruity breakfast cereal = a life altering revelation, to a six year old. Can't even lie though, we were all pretty dang excited to get home and try it.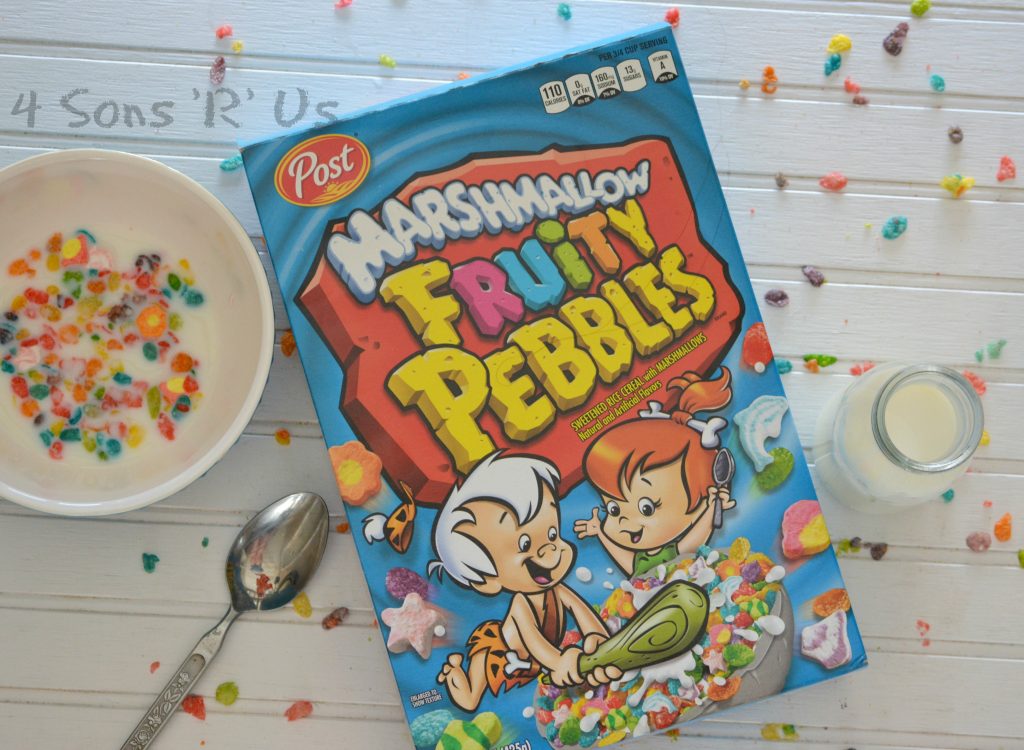 It didn't disappoint either. Everybody agrees it tastes ahh-mazing and I feel good about serving it to my boys b the bowl-full in the mornings. Did you know that Marshmallow Fruity Pebbles are a good source of vitamins and nutrients such as Thiamin, Riboflavin, Niacin, Vitamins B6 & 12, and even Folic Acid? They get their yummy breakfast cereal fix, and I feel good about giving it to them. Even in the Summer when the kids days aren't as rigorously scheduled as during the school year, they can still use and definitely need) that bright burst of energy they get from a quality cereal that keeps them full and fueled throughout the morning. Playing all day is hard work, y'all.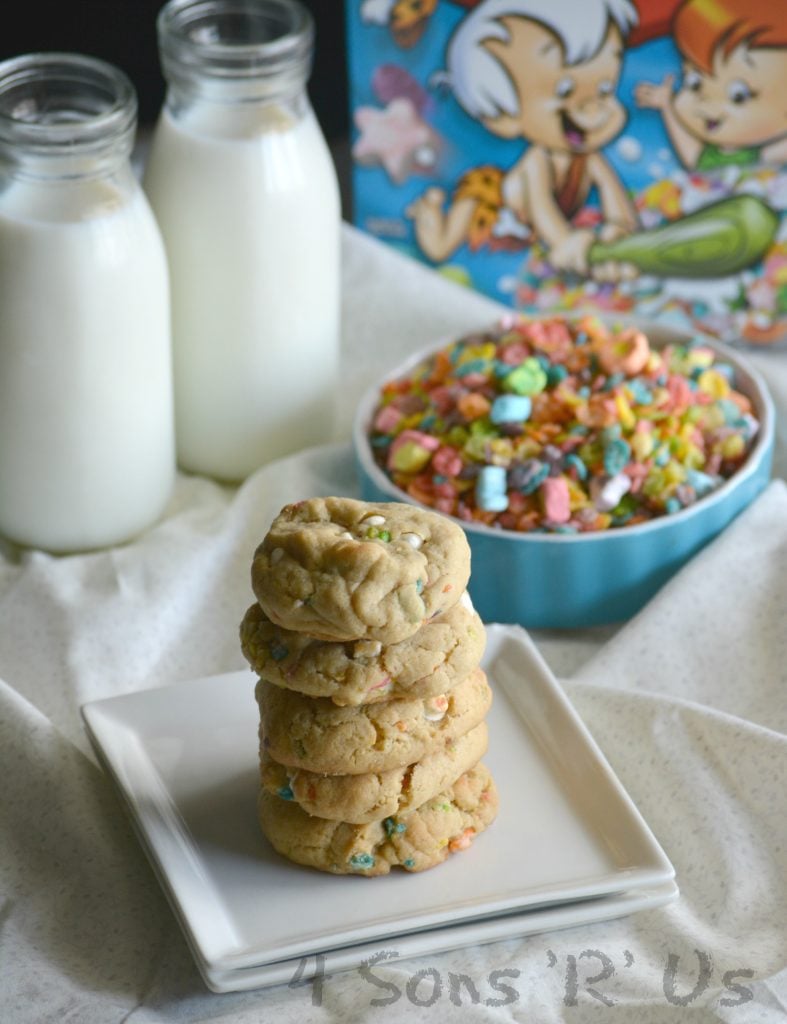 I'm pretty sure we can all agree that everyone loves a heaping bowl of their favorite breakfast cereal, and pretty much everyone loves a yummy cookie. It wasn't that much a leap for me to decide to combine the two. Now with these little beauties, the whole family can enjoy cereal for breakfast, a fun snack, even dessert. You can have a bowl of your cereal at breakfast, and with these you can enjoy cereal anytime of day.
Oh and let me tell you, when you whip up a batch of these cookies– pretend like you're surprised when your kids look at you like you're Super Mom. Shoot, it was nothin' Suga! They don't need to know they've got any beneficial bits in 'em.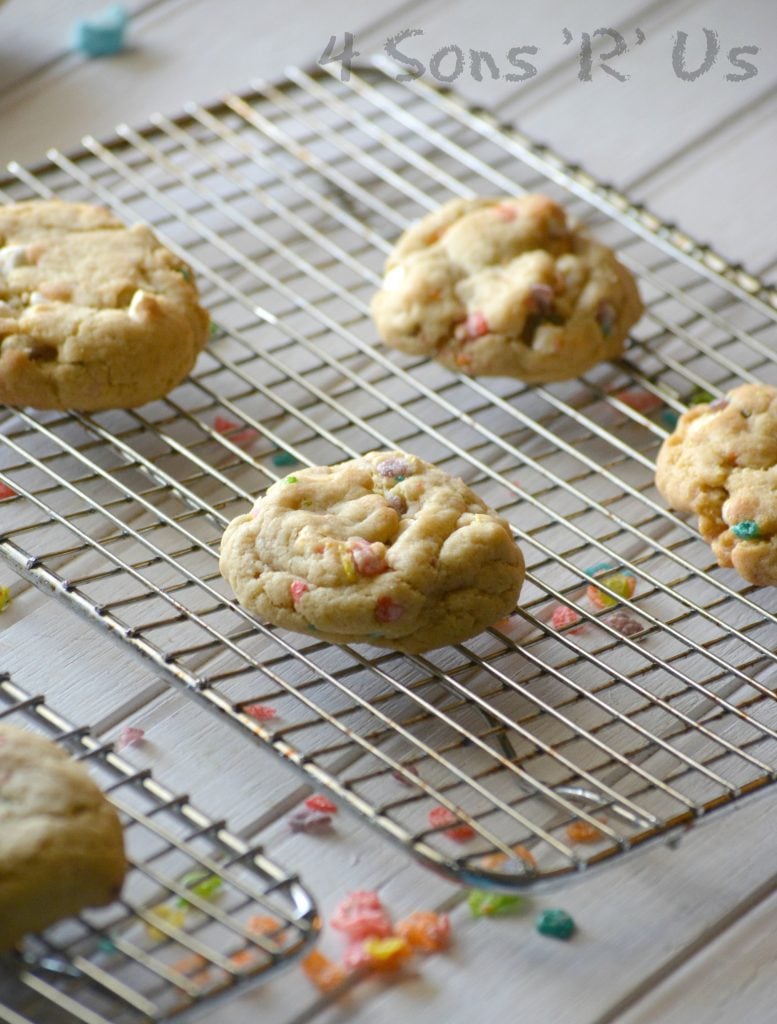 Marshmallow Fruity Pebble Crunch Brown Butter Cookies are studded with clusters of candied Marshmallow Fruity Pebbles cereal with extra marshmallow bits thrown in for good measure. Fluffy, soft baked cookies chock full of fruity pebbles cereal with marshmallows? I could easily eat these morning, noon, and night.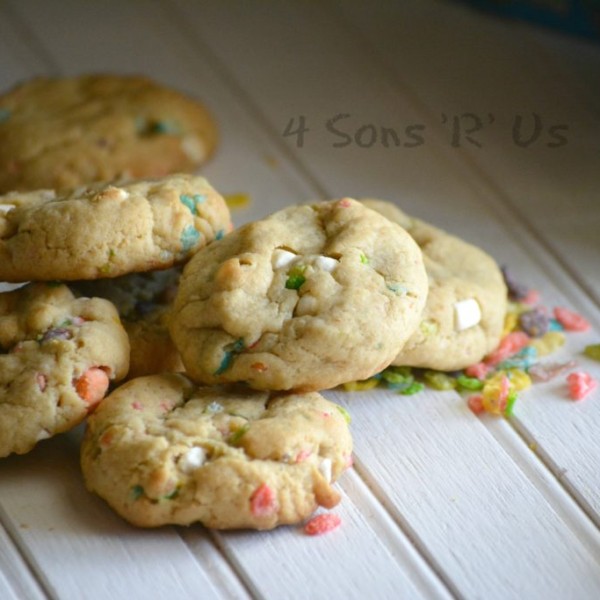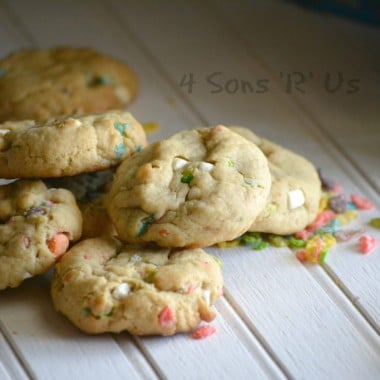 Marshmallow Fruity Pebble Crunch Brown Butter Cookies
Soft-baked brown butter cookies studded with candied clusters from your favorite breakfast cereal make a perfect snack or dessert anytime.
Print
Pin
Rate
Ingredients
Fruity Pebble Crunch
2

cups

Marshamllow Fruity Pebbles cereal

3/4

cups

white chocolate chips

heaping 1/2 tbsp shortening
For the Cookies
1

cup

2 sticks unsalted butter

2 1/3

cup

flour

1

tsp

baking soda

1

tsp

salt

1

large egg

1

large egg yolk

1

oz

milk

1

tsp

vanilla extract

1 1/2

tbsp

sugar

1

scant cup brown sugar

1 1/2

cups

Fruity Pebble crunch mix

lightly broken up

1/2

cup

marshmallow bits
Instructions
Fruity Pebble Crunch Mix
Put the cereal into a large bowl. Melt the white chocolate chips and shortening in the microwave, or you can use a double boiler for the same results. Pour the melted chocolate over the cereal and stir together until the cereal's evenly coated.

Pour the coated cereal out onto a piece of parchment paper, gently spreading it out so its not a giant pile, but not necessarily an even layer either. Let the coated cereal sit, about 20-30 minutes, to allow the chocolate to harden.
To Make The Cookies
In a large skillet over medium heat, add the butter to melt. Watching constantly and stirring occasionally let the butter melt until it becomes golden brown and smells nutty. Again keep a close eye as it can go from browned to burnt in an instant. Remove the skillet from heat and allow it to cool completely.

In a large bowl stir together the flour, baking soda, and salt. In a separate bowl briskly whisk together the egg, egg yolk, milk, and vanilla until smooth. To the bowl of a stand mixer add the cooled butter, sugar and brown sugar. Using the paddle attachment, beat the mixture on medium speed for 2 minutes. Slowly pour the egg mixture into the bowl, mixing until just combined. Slowly add in the dry ingredients, mixing just until they're evenly come together ina batter. Use a firm spatula to stir in the Fruity Pebble crunch and the marshmallow bits just until evenly incorporated.

Use a small scoop to place about 2 tablespoons of cookie dough onto a cookie sheet, each about 2 inches apart. Bake the cookies at 350 degrees for 10 minutes. Let the cookies rest a minute or two and then transfer to wire racks to finish cooling completely.

Serve warm with a glass of milk.