Corned beef & cabbage are an essential St. Patrick's Day flavor combination. These quick & easy Irish Corned Beef & Cabbage Deviled Eggs are a fun, and totally tasty, way to embrace the classic while creating a creamy, delicious new tradition the whole family will enjoy as a snack, appetizer or as part of lunch or dinner.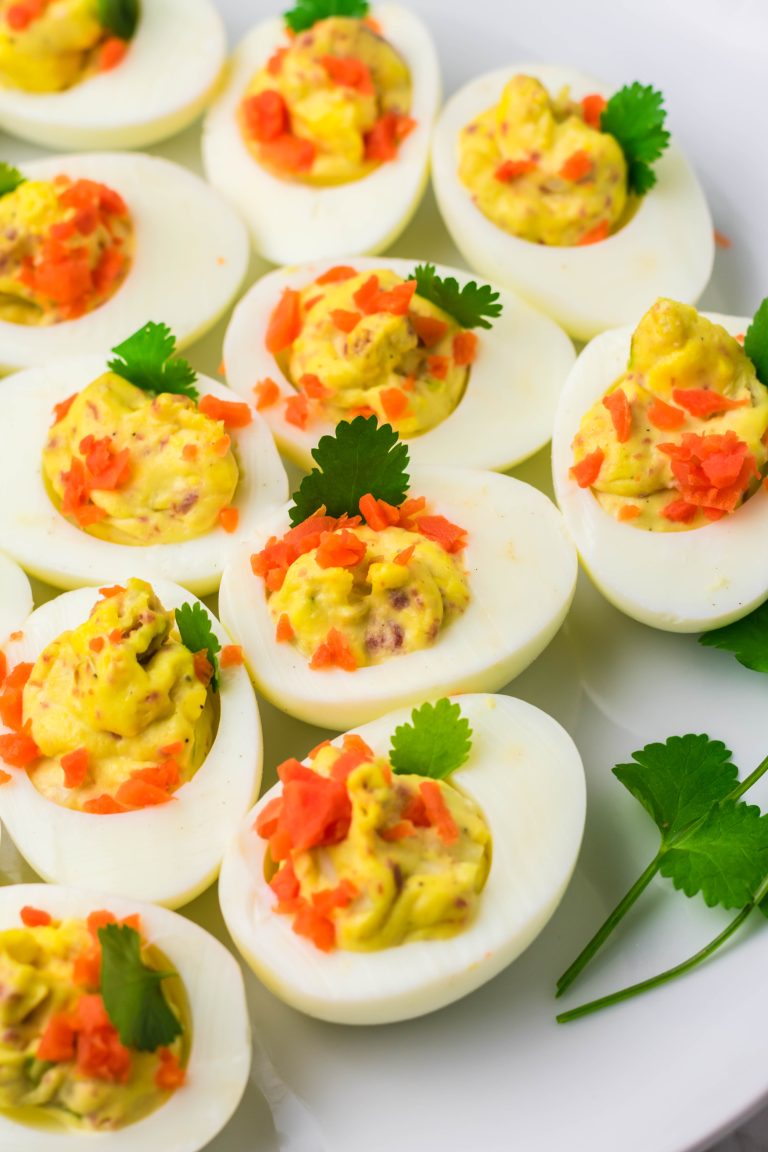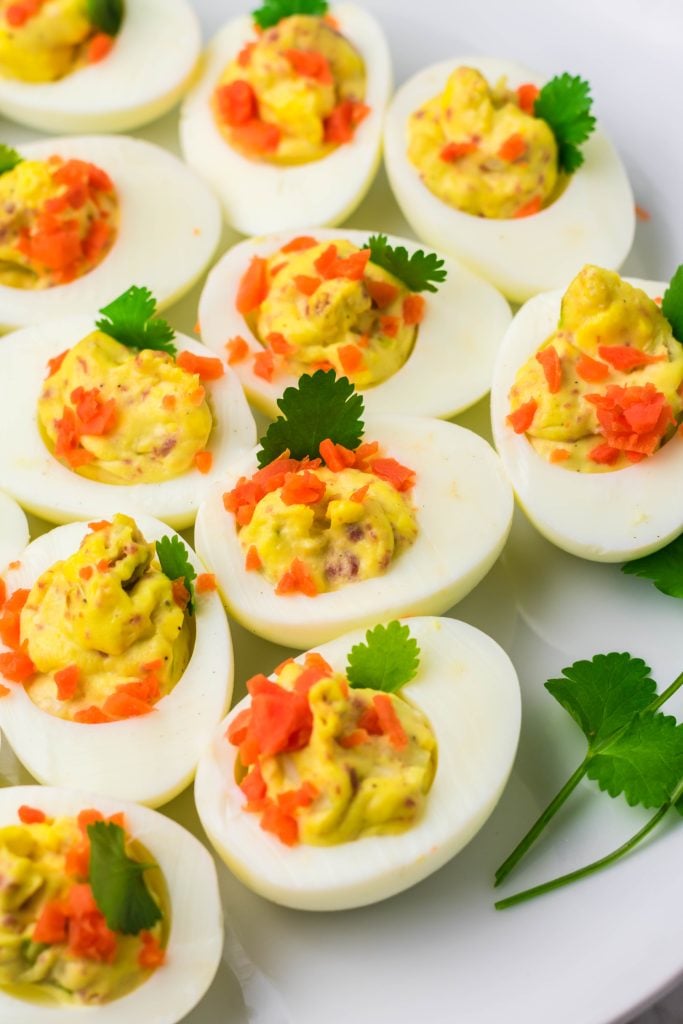 So this week has been a big one, and full of changes. Son # 2 turned 18 this week, which was a beautiful albeit bitter sweet moment.
Can you believe he actually thought that meant he'd no longer have to do chores around the house?! I almost died from lack of oxygen I was laughing so hard when he told us this. Luckily, we got it all resolved.
We're trying to navigate this road as he is now legally adult, but still living in his parent's home and trying to set appropriate boundaries.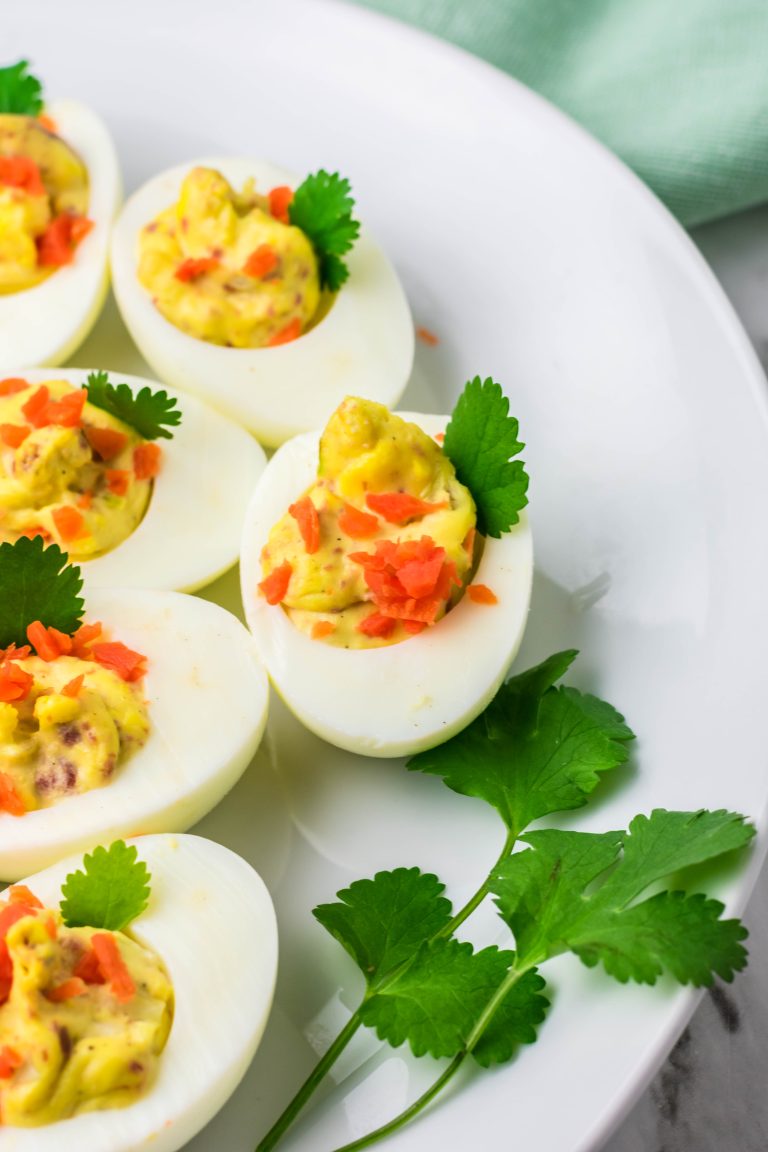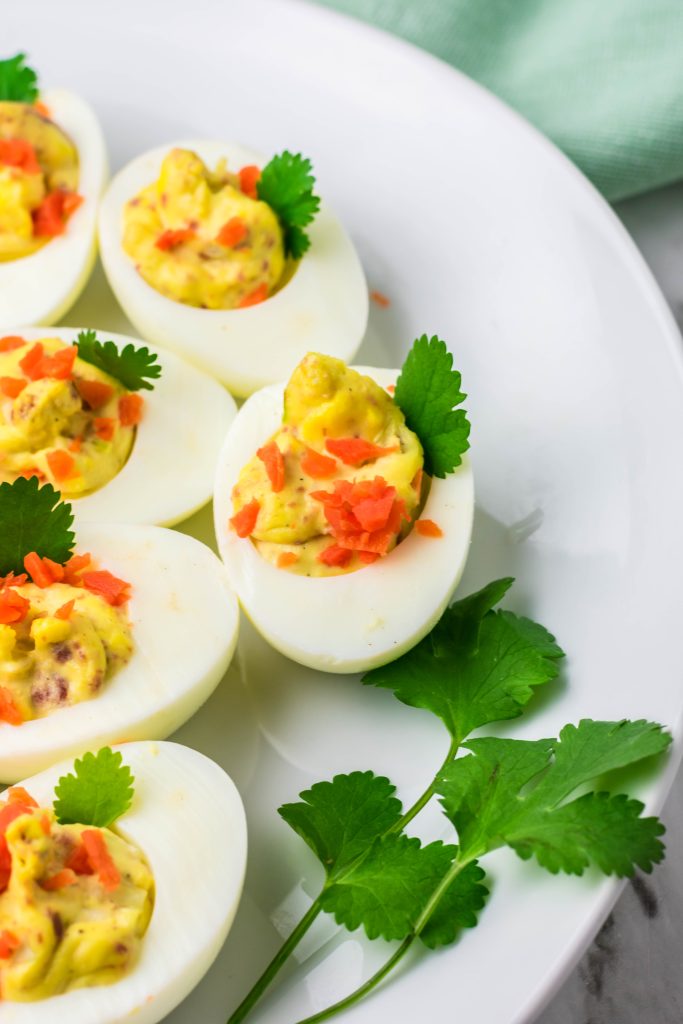 But man, is it stressful!! Luckily, he's not one to run off full throttle and he knows (and sees) that we're trying to loosen the reigns while still being parents with his best interest at part.
Since turning 18, he was able to cash out his family savings and used that toward the purchase of a second car.
A little sporty for my taste, but he did his research, bidded his time, and seems to have really found a good deal.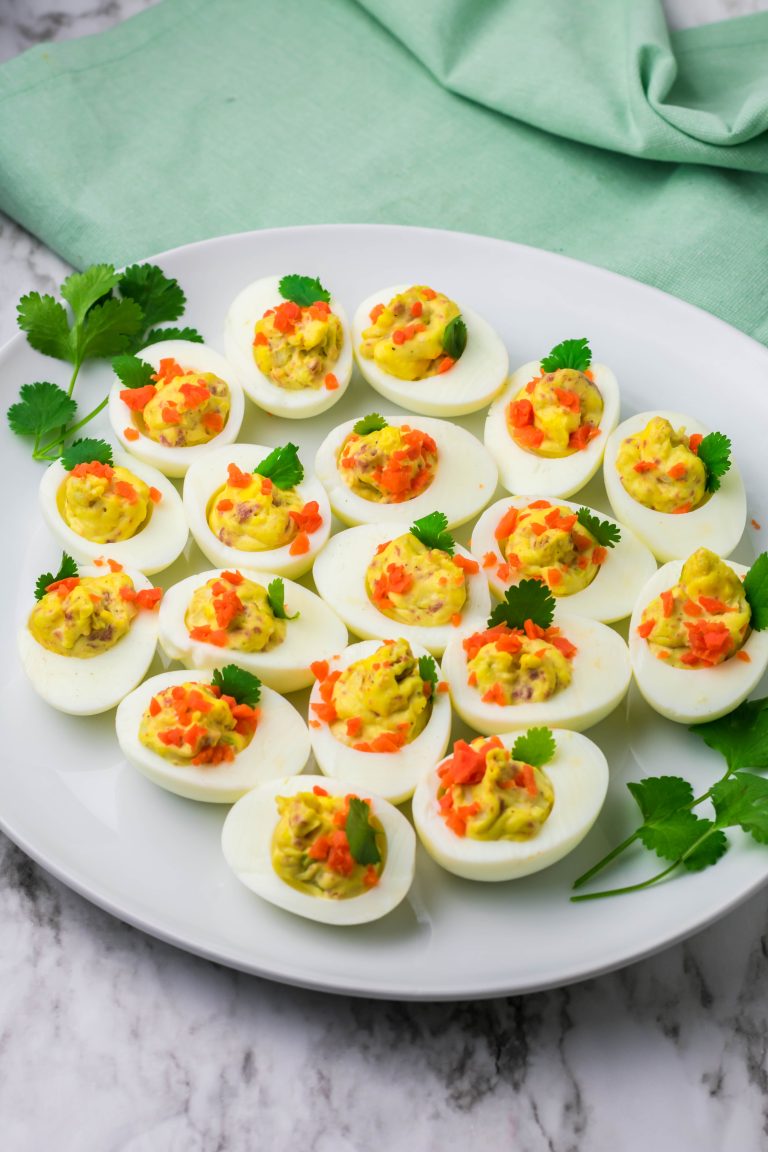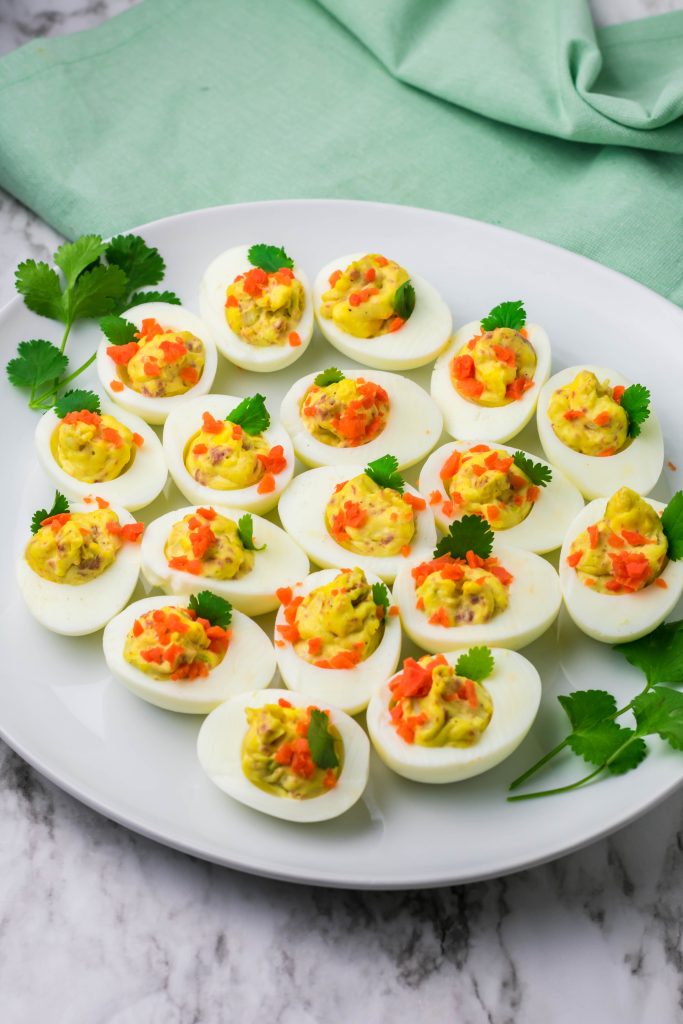 So while I'm typically a stickler about all things school, this particular son has busted his butt to maintain honor roll all year long, and I may have relented and let him play hooky for a day.
Ok, I totally did- and it was a pretty awesome day. We went to DMV, and magically only waited an hour to get his car situation straightened out.
Then we went our for a special Mom & Birthday Boy lunch at Ruby Tuesday's. He got to order whatever he wanted, and it was awesome to celebrate with him that way.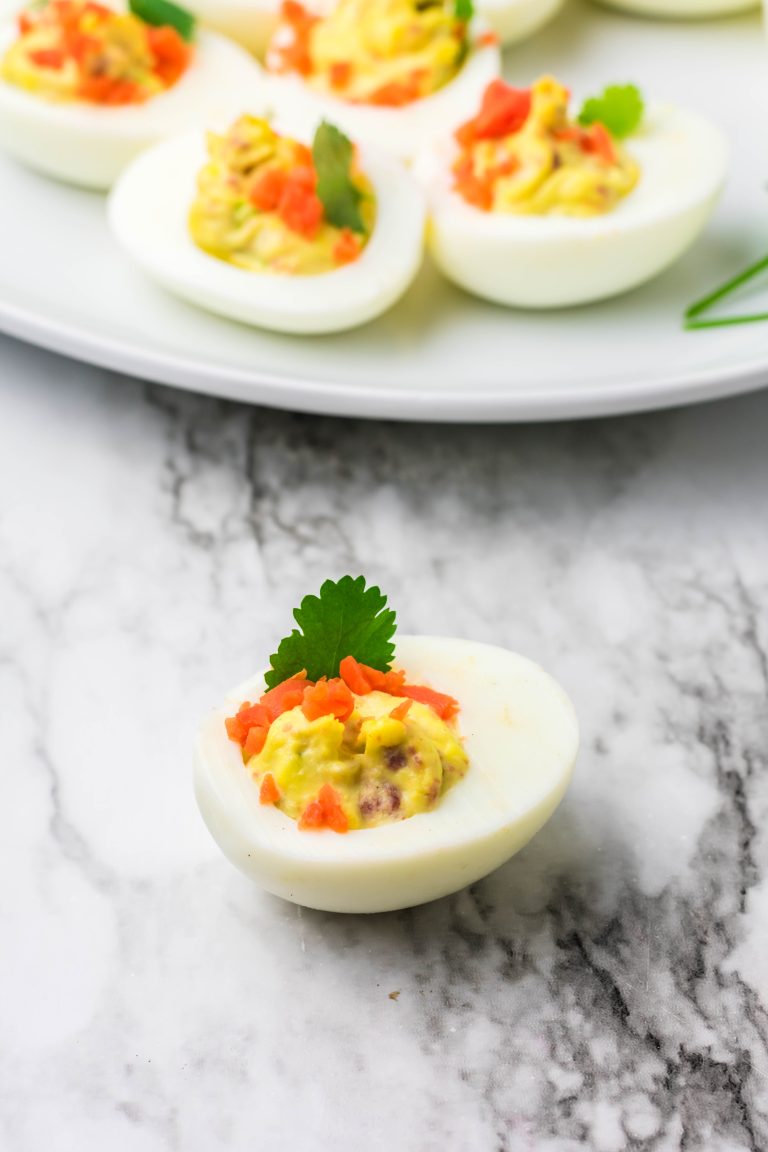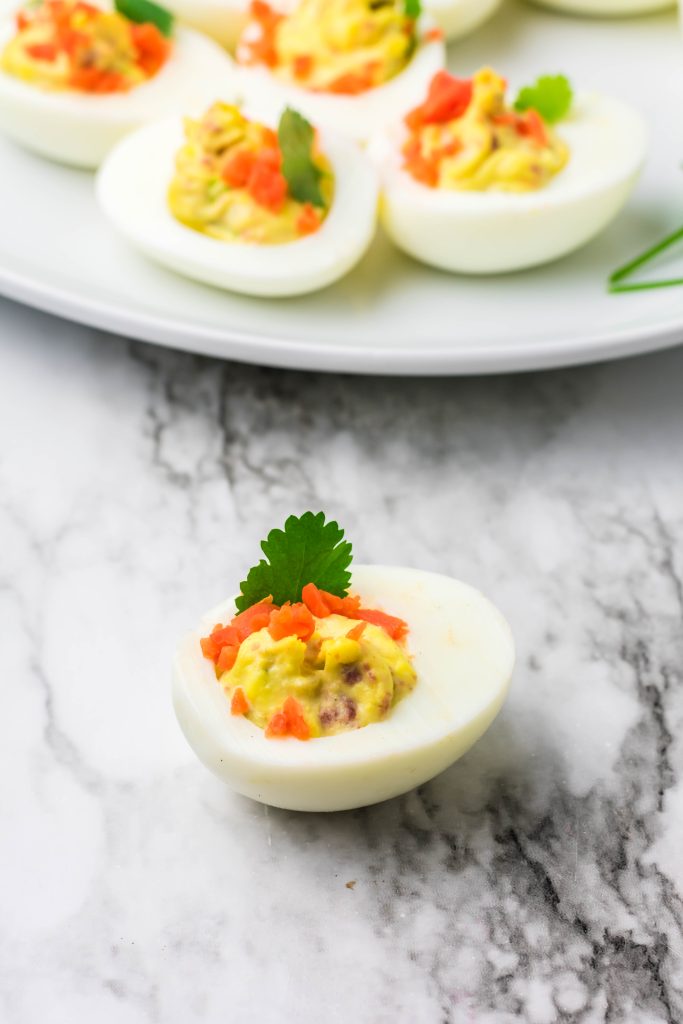 Then we got home and I was ready to get pics of these yummy Irish Corned Beef & Cabbage Deviled Eggs I'd made that morning.
The same deviled eggs I'd asked said son to put in the refrigerator, right before we left for the DMV.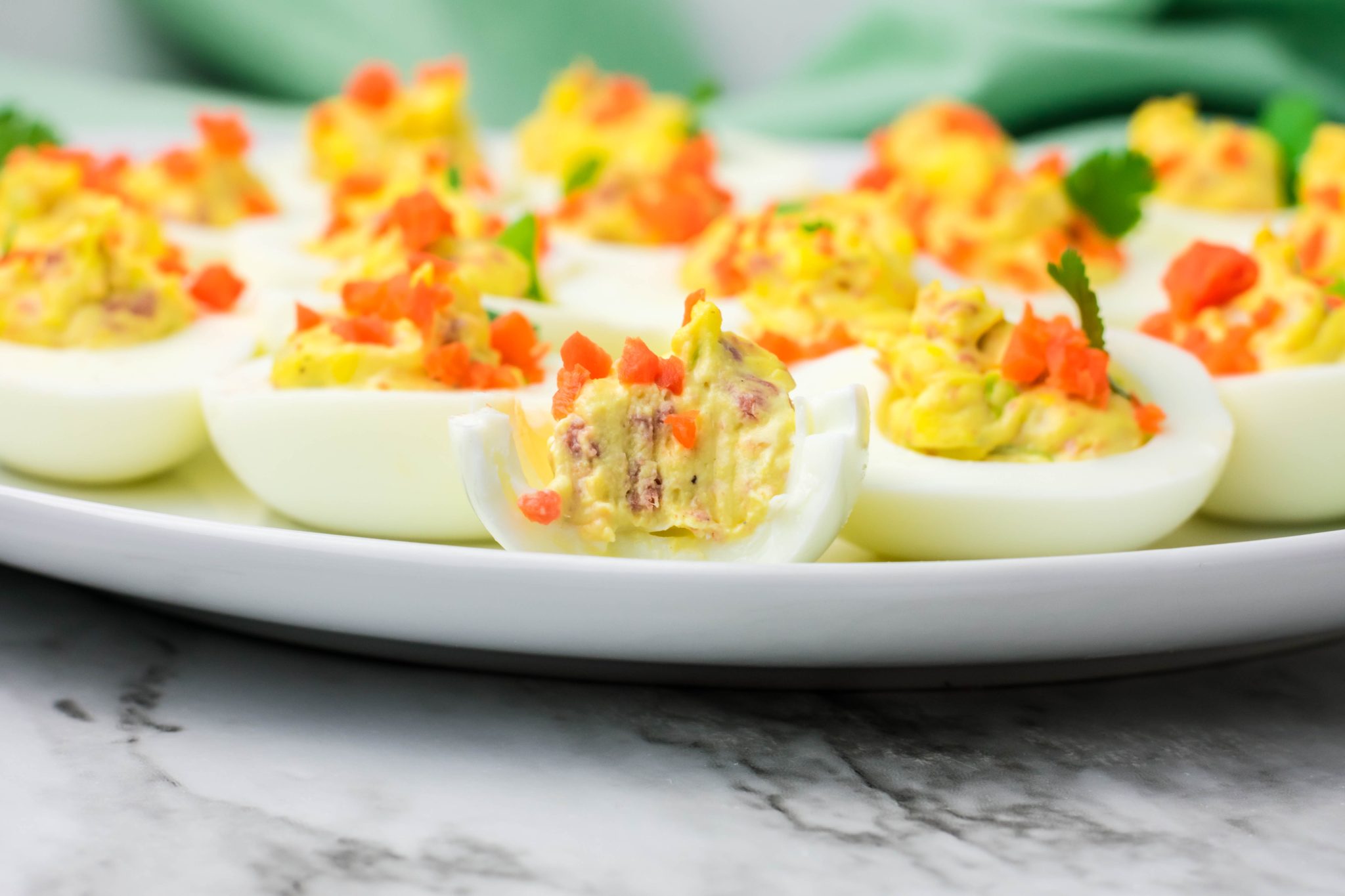 When they were already placed in the bowl of a very large tupper ware dish, I'd assumed that he would put a lid on and call it a day.
Not only did he stick this dish of deviled eggs straight into the fridge sans lid, he stuck it on the top shelf- which freezes everything.
This is not our first time having this same exact conversation either. Ugh- teenagers!
Half were frozen, so those sadly went into the trash bin, but the other half were totally edible and completely yummy- just not as pretty as they would have been if stored correctly.
As good as they tasted, they didn't make for a pretty picture. As annoyed as I initially was, it just gave me an excuse to turn around and make another batch the next day. I had to get these out to the masses after all.
Deviled eggs are a perfect appetizer or snack for so many occasions, practically ever one- and Saint Patrick's Day is no exception.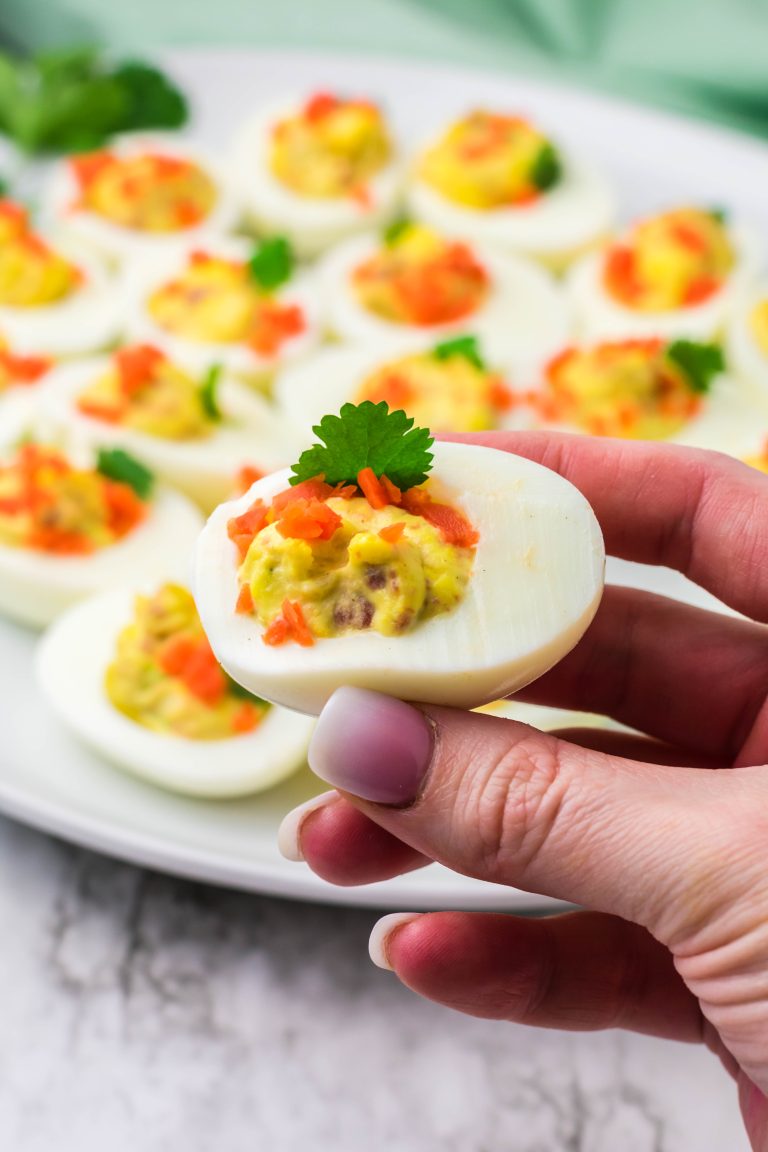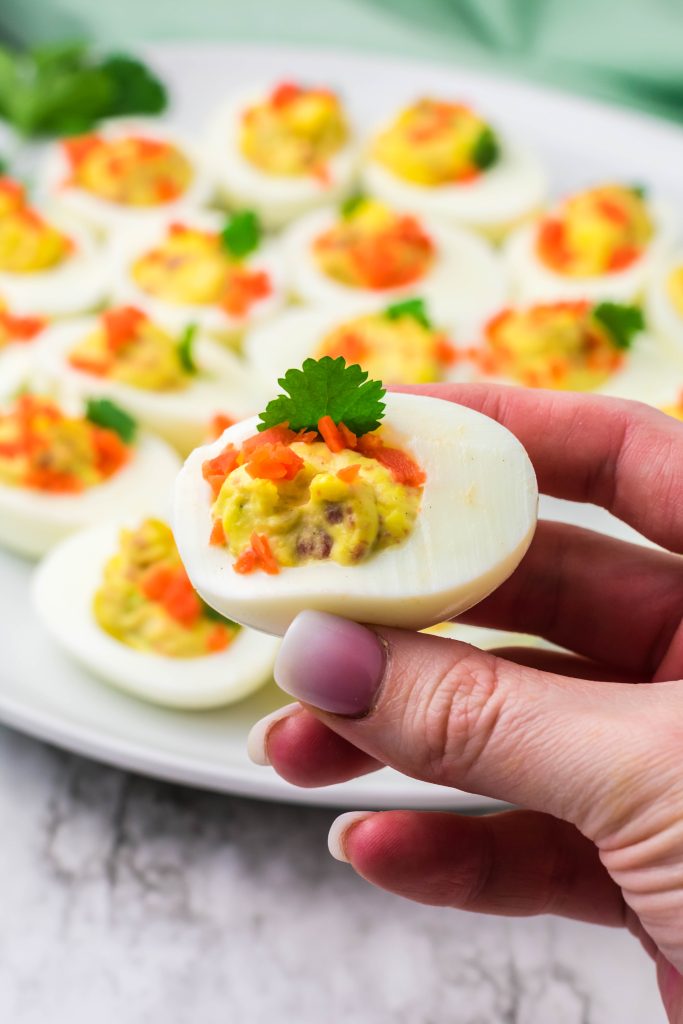 These Irish Corned Beef & Cabbage Deviled Eggs may seem like an odd, unlikely combination at first. Mostly due to the corned beef & cabbage in them- you're probably wondering who even does that?!
But one bite and I guarantee you're gonna be in love with their rich, creamy filling.
Whether you're feeling lucky or not, these yummy little appetizers are a sure bet.
They're perfect before lunch or dinner, or to serve at any Irish-themed event. Bring a little something different to your next back yard barbecue, just don't have your well-meaning teen store them for you!
If you've tried these IRISH CORNED BEEF & CABBAGE DEVILED EGGS, or any other recipe on the site, let me know in the comment section how it turned out, we love hearing from our readers! You can also follow along with me on PINTEREST, FACEBOOK, and INSTAGRAM to see more amazing recipes and whatever else we've got going on!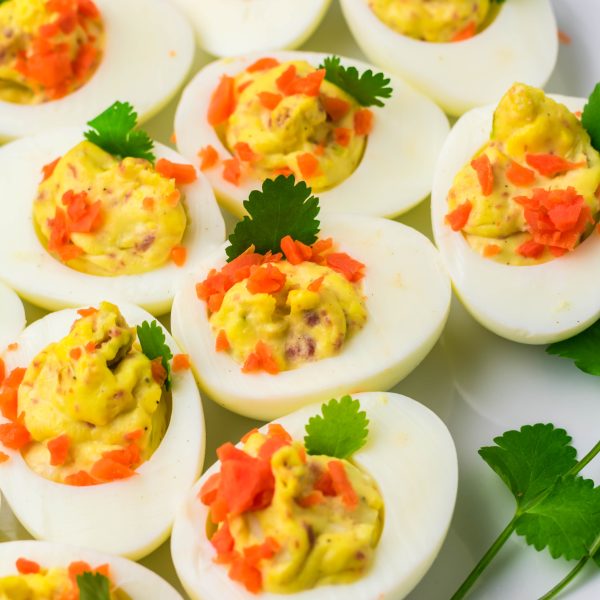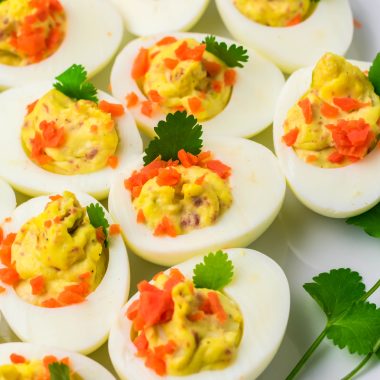 Irish Corned Beef & Cabbage Deviled Eggs
A fun new way to enjoy the traditional corned beef & cabbage on St Patrick's Day, these Irish Deviled Eggs are creamy and a delicious edible tradition.
Print
Pin
Rate
Ingredients
12

hard boiled

eggs, peeled

2

slices

Boar's Head corned beef, diced

1/2

cup

diced cabbage

1/2

cup

mayonnaise

2

tbsp

Dijon mustard

salt & pepper, to taste

2 tbsp finely grated carrots, for garnish

thinly sliced green onions, for garnish
Instructions
Slice the hard boiled eggs in half length wise. Gently remove the yolks and put them in a medium sized bowl.

In a small skillet, saute the cabbage 2-3 minutes, or just until softened.

Add the mayonnaise and mustard to the egg yolks, and whip until the mixture's completely smooth.

Stir in the corned beef and cabbage until evenly combined. Salt & pepper the filling, to taste.

Scoop the mixture into a gallon sized ziplock bag, twist down to the mixture to seal and close. Snip off one of the bottom corners, and pipe the filling into the eggs.

Sprinkle with carrots and a few green onions for garnish. Serve immediately, or store in an air tight container in the refrigerator until needed.
Nutrition
Calories:
136
kcal
|
Carbohydrates:
1
g
|
Protein:
1
g
|
Fat:
14
g
|
Saturated Fat:
2
g
|
Cholesterol:
15
mg
|
Sodium:
183
mg
|
Potassium:
17
mg
|
Fiber:
1
g
|
Sugar:
1
g
|
Vitamin A:
23
IU
|
Vitamin C:
2
mg
|
Calcium:
5
mg
|
Iron:
1
mg