Gingerbread is the quintessential Christmas treat, with its spicy sweetness. Gingerbread itself can be hard to make but adding the flavors of gingerbread to Rice Krispie treats is simple. These festive gingerbread Rice Krispie treats feature all the classic gingerbread flavors with only a handful of extra ingredients. The result? Seriously adorable gingerbread men Rice Krispie treats you will want on your holiday dessert table.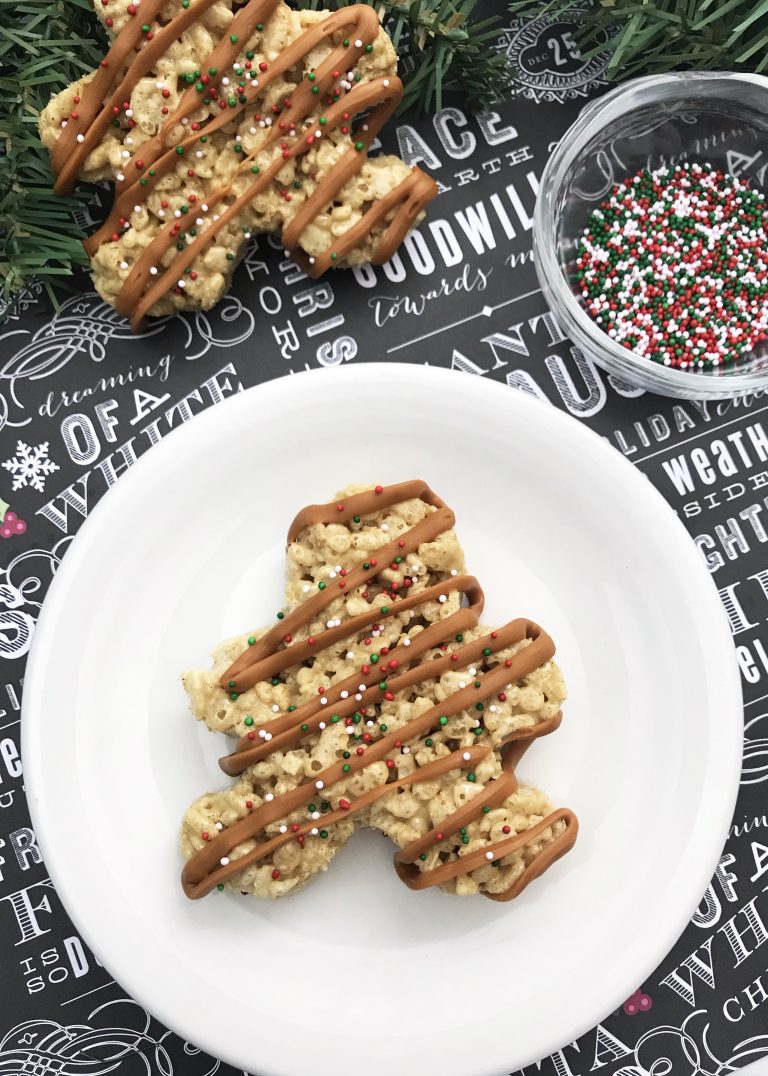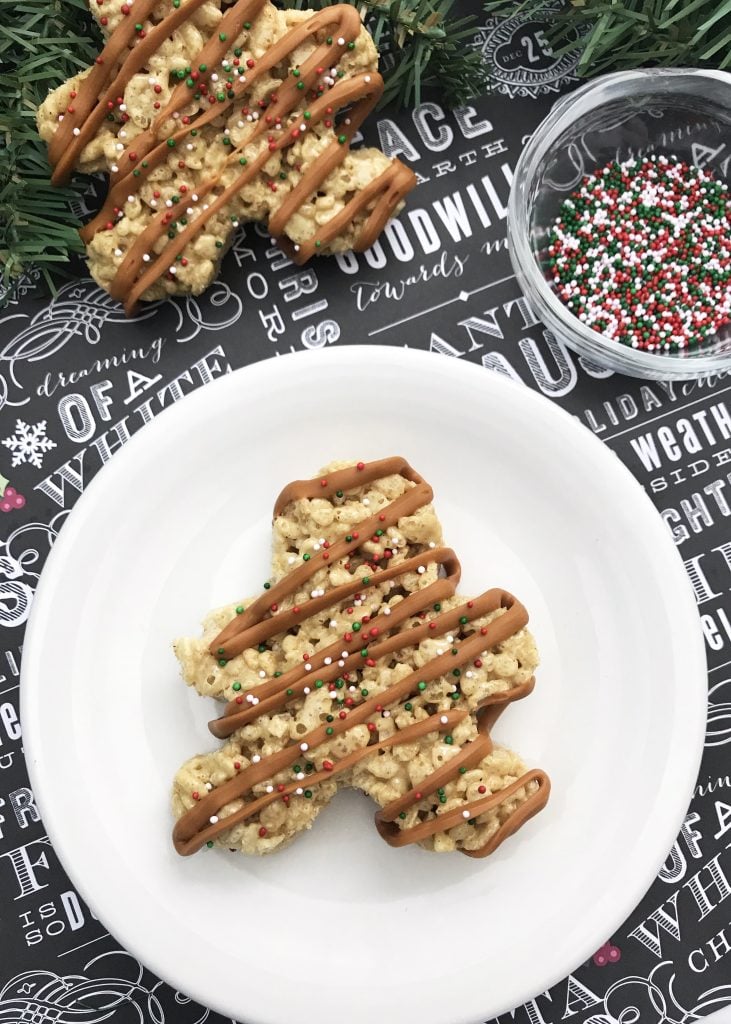 You all know how much I like to stock up on things right? Well, the last time I went on a Costco trip, I may have overbought Rice Krispies by just a smidge.
Obviously this means I have to come up with ways to make sure they don't go to waste.
I could do traditional Rice Krispie treats, I suppose, but I really want everything in my life right now to be decorated and cozy like my kitchen.
My kitchen is all decorated for the holidays. So everything else in my life must be now too. Including Rice Krispie treats.
But I didn't want to stop at just decorating these treats for the holidays. I wanted these treats to taste like Christmas too.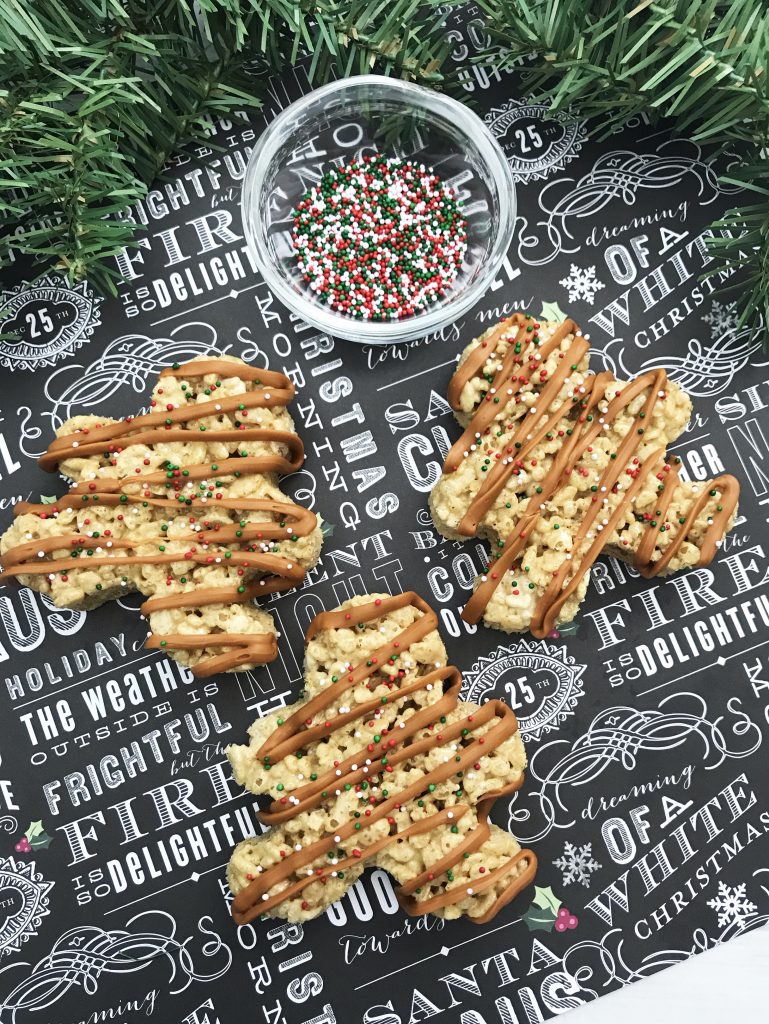 And what better way to add that Christmas taste than with gingerbread flavor?
Gingerbread gets it flavor from a few different ingredients: ginger and cinnamon for the spiciness and molasses for depth of flavor and sweetness.
So I thought I could infuse those flavors into these gingerbread Rice Krispie treats by adding those ingredients into the melted marshmallow and butter combination.
And I was right. The result? A Rice Krispie treat that tastes like Christmas.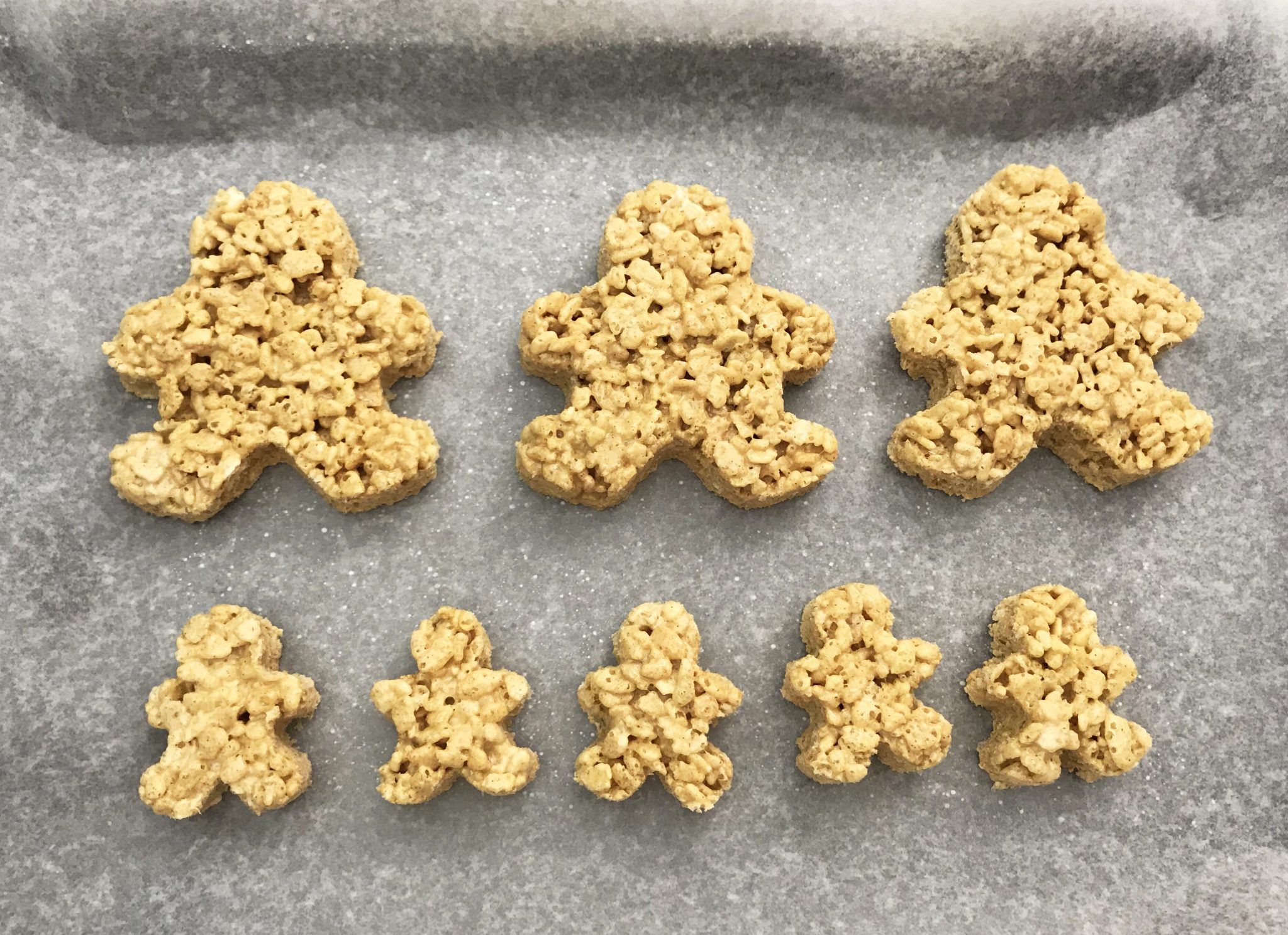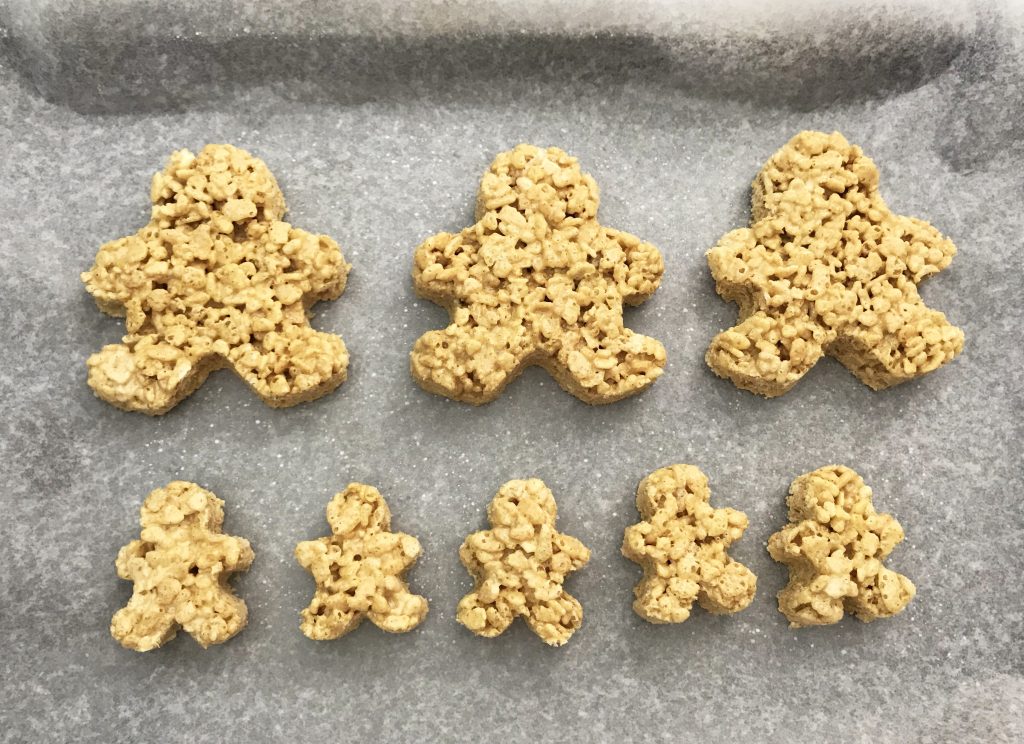 So now that these gingerbread Rice Krispy treats taste gingerbready, I had to deck them out for the season too.
Instead of just pressing them into a baking dish and letting them cool before I cut them into squares, I got out my gingerbread men cookie cutters and cut them into cute gingerbread shapes.
While that was adorable and dressed the treats up nicely, I wanted more. After all the holidays are all about going that extra little step.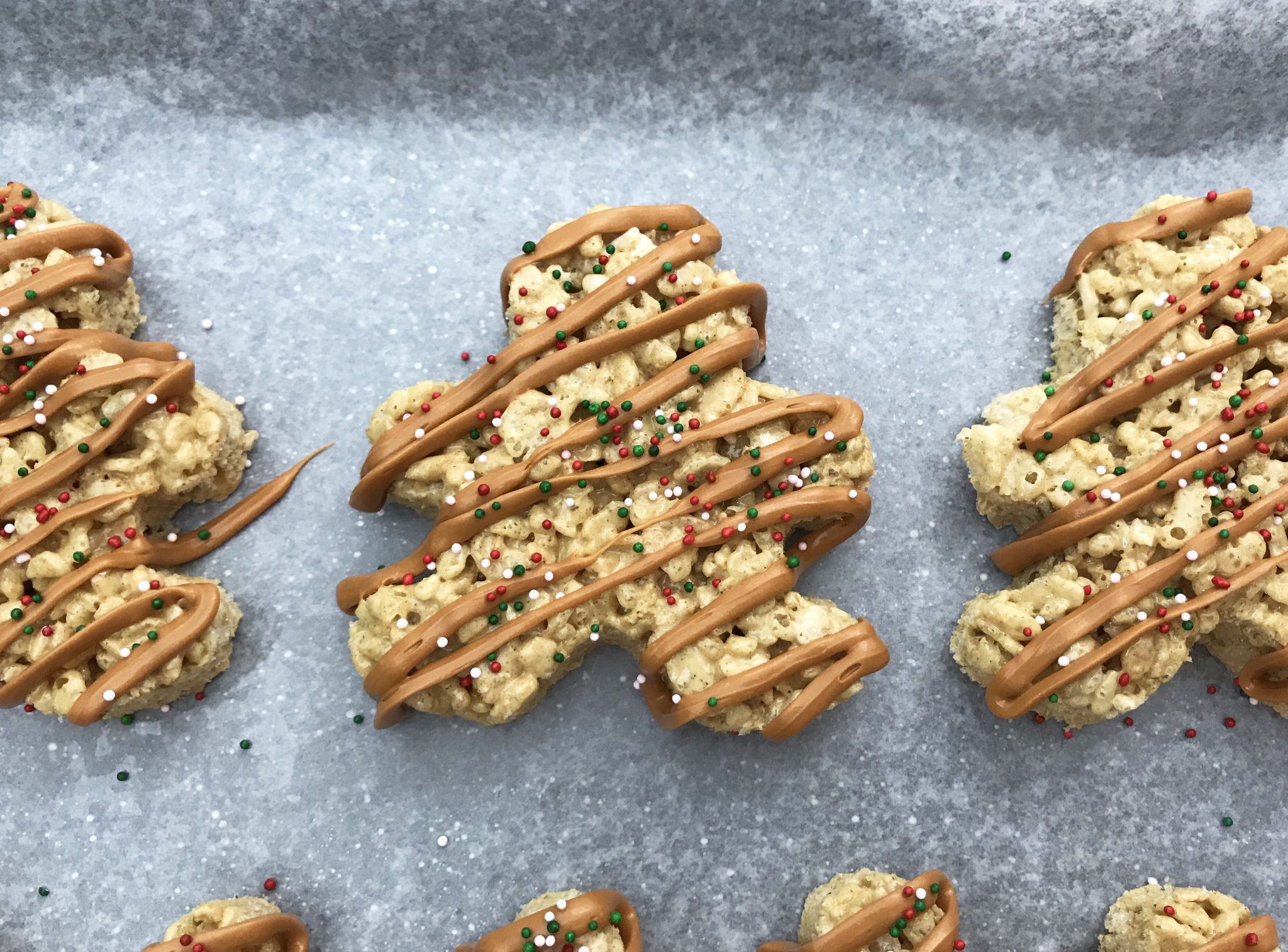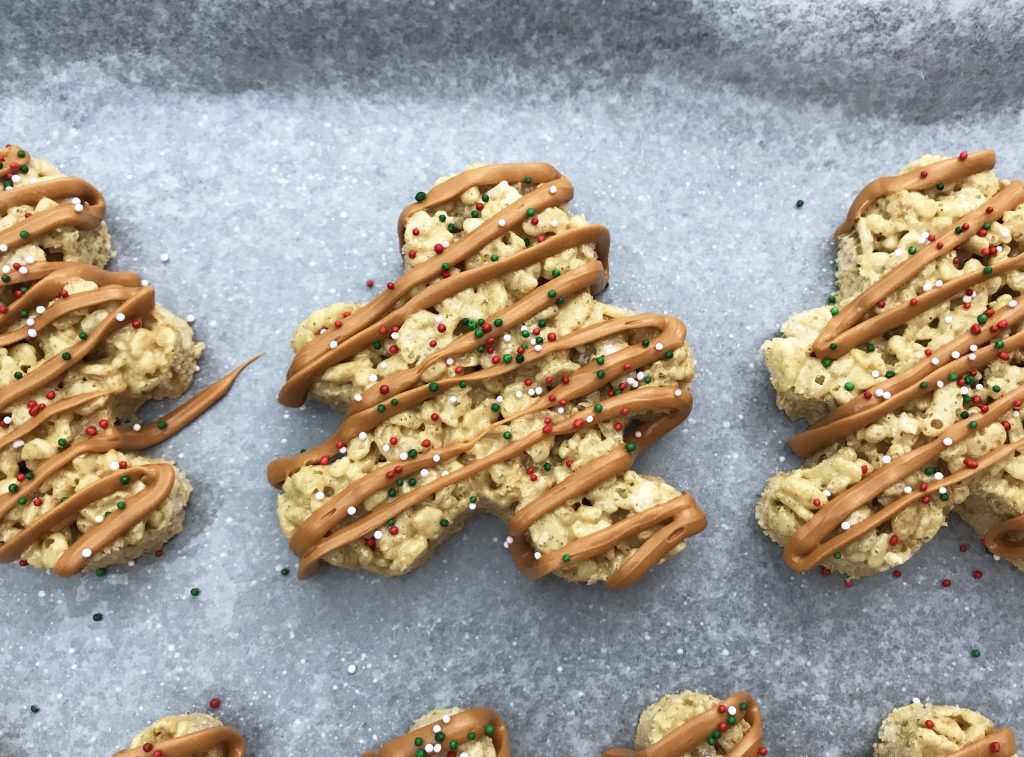 Say hello to gingerbread drizzle. Oh yes! It's a thing!
Wilton sells gingerbread flavor candy melts. These melts act a lot like chocolate.
I melt them in the microwave in 30 second increments so they don't overcook and then I drizzled spoonfuls of melted gingerbread candy over the cut out gingerbread men Rice Krispie treats.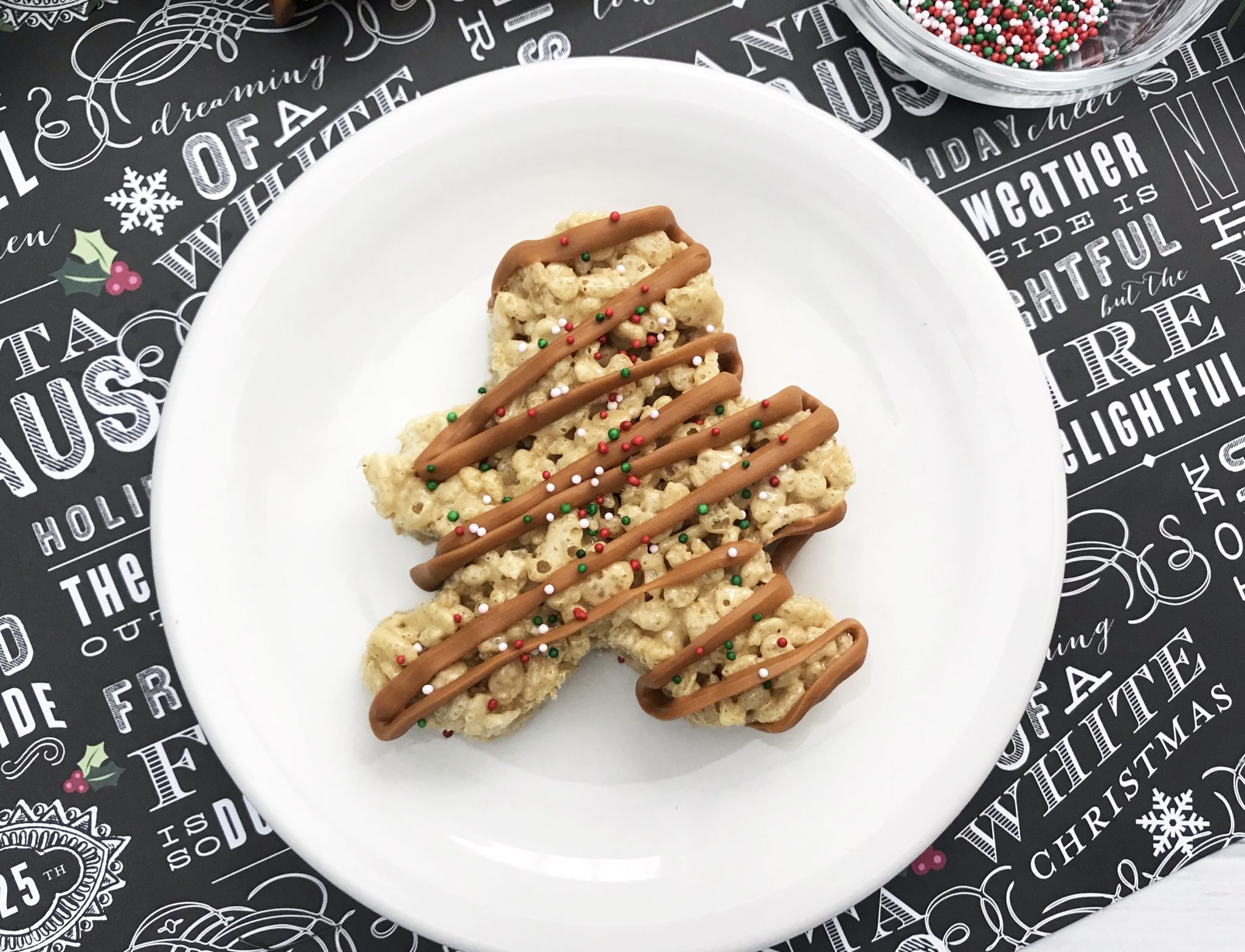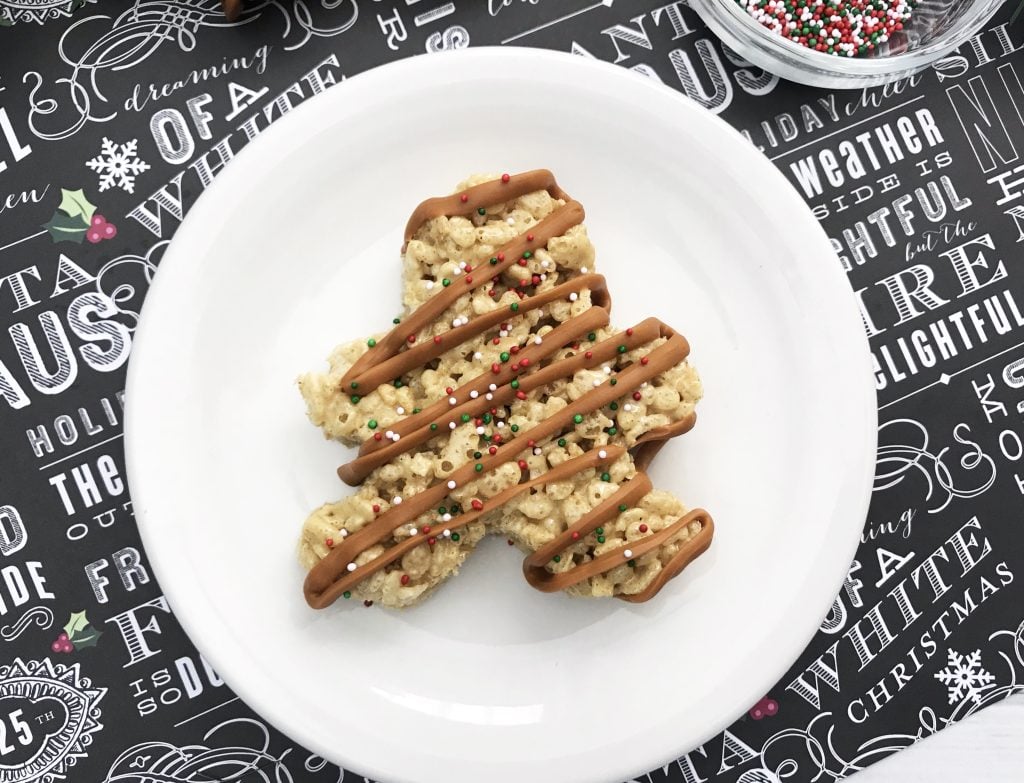 Not only does this really add to the gingerbread taste, but it gives my sprinkles a surface to stick too.
Because like I said, holidays are about going that extra step and sprinkles makes these gingerbread Rice Krispie treats extra.
Extra festive and fun and decorated.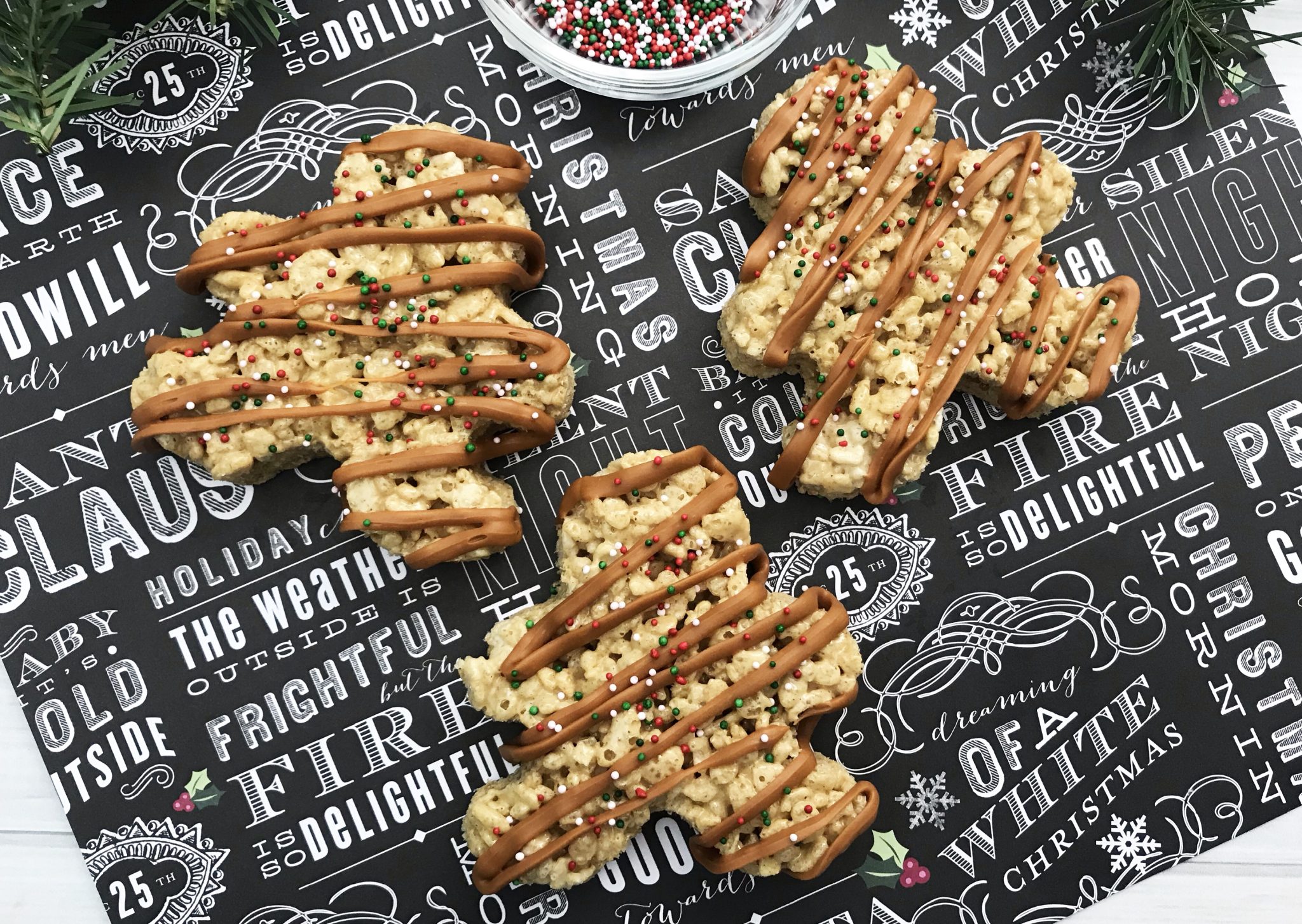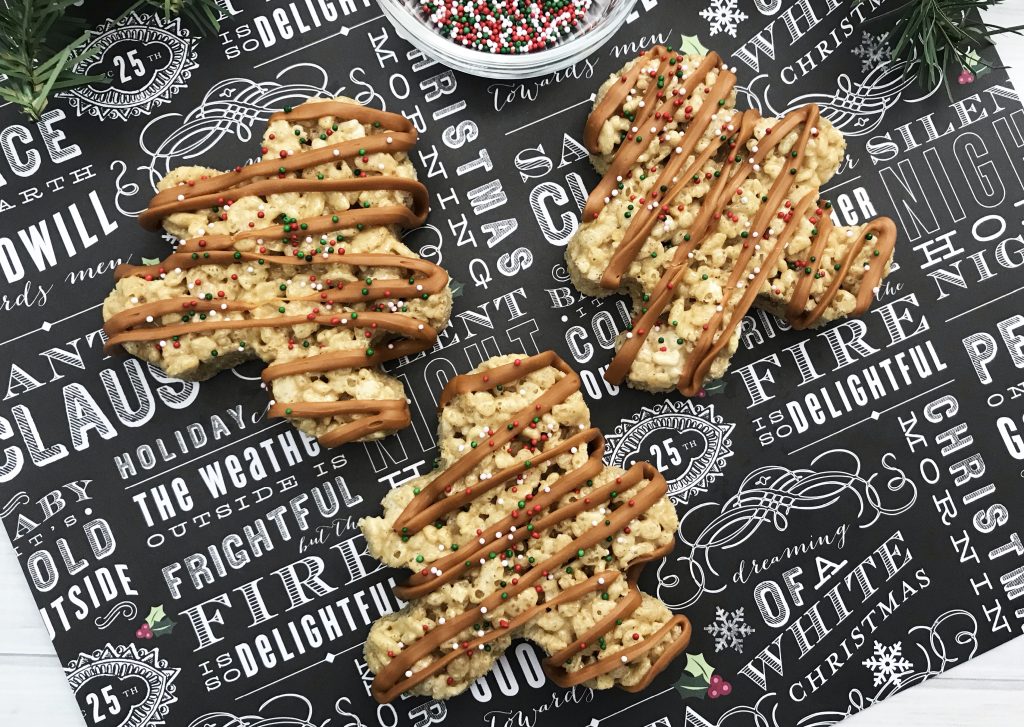 And extra ready for everyone to enjoy! Because I'm sure we can all agree, it's never too early to embrace and enjoy the Christmas season.
Other Christmas Themed Treats The Family Will Also Enjoy:
If you've tried these GINGERBREAD RICE KRISPIES TREATS, or any other recipe on the site, let me know in the comment section how it turned out, we love hearing from our readers! You can also follow along with me on PINTEREST, FACEBOOK, and INSTAGRAM to see more amazing recipes and whatever else we've got going on!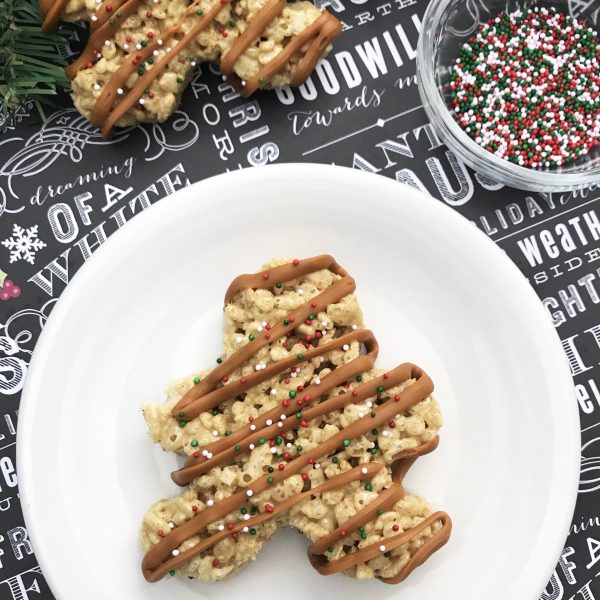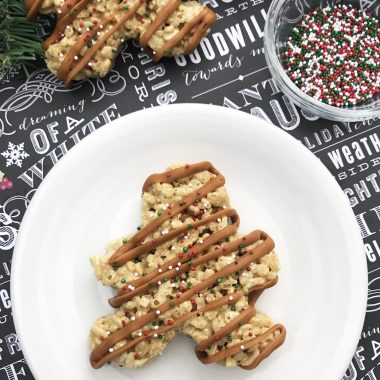 Ingredients
3

cups

Rice Krispies Cereal

2

tbsp

butter

5

oz

mini marshmallows

1/2 of a 10 oz package

1

tsp.

cinnamon

1

tbsp.

molasses

1/4

tsp.

ginger

12

oz

package of Wilton Gingerbread candy melts

Holiday sprinkles
Instructions
Line an 8x8 baking dish with wax paper or foil (if using foil for easy clean up, make sure to spray with non stick cooking spray)

Add the butter and mini marshmallows to a medium size saucepan.

Heat on low-medium heat, stirring occasionally.

Once the marshmallows begin to melt, add in the cinnamon, molasses and ginger and continue to stir until combined.

Add in the Rice Krispies and fold them into the marshmallow mixture.

Pour the mixture into the prepared baking dish and press down using the back of the spoon.

Place the Rice Krispies in the fridge for 30 minutes.

Line a baking sheet with wax or parchment paper.

Remove from the fridge and use the gingerbread cookie cutters to cut the Rice Krispie Treats. Place the treats on the lined baking sheet.

Pour the gingerbread candy melts into a microwave safe dish and heat in 30 second increments, stirring until melted.

Remove from the microwave and let cool.

Scoop the melted chocolate into the small sandwich baggy and snip one corner using the kitchen scissors.

Gently squeeze the gingerbread chocolate from the baggy and onto the gingerbread men in a back and forth diagonal motion.

Repeat with all gingerbread men.
Notes
*Makes 4 large Gingerbread men or 3 large Gingerbread men and 8 small