The sons all love the minions. Even my teens packed the couch for the newest installment of the franchise. I've actually had to take the fart gun away on occasion because while living in a house of dudes I can appreciate a good fart joke (obviously, I'm the one who bought them the thing), but even I have my limits some days. Still the Minions are adorable and they made the perfect little Easter egg craft, especially for the youngest son's little hands. He though the idea was amazing, and it was simple enough for him to execute with minimal help from Mom. Any project that he can do on his own is almost always a hit, I mean who knew that 6 was the new 16? Mr. Independent!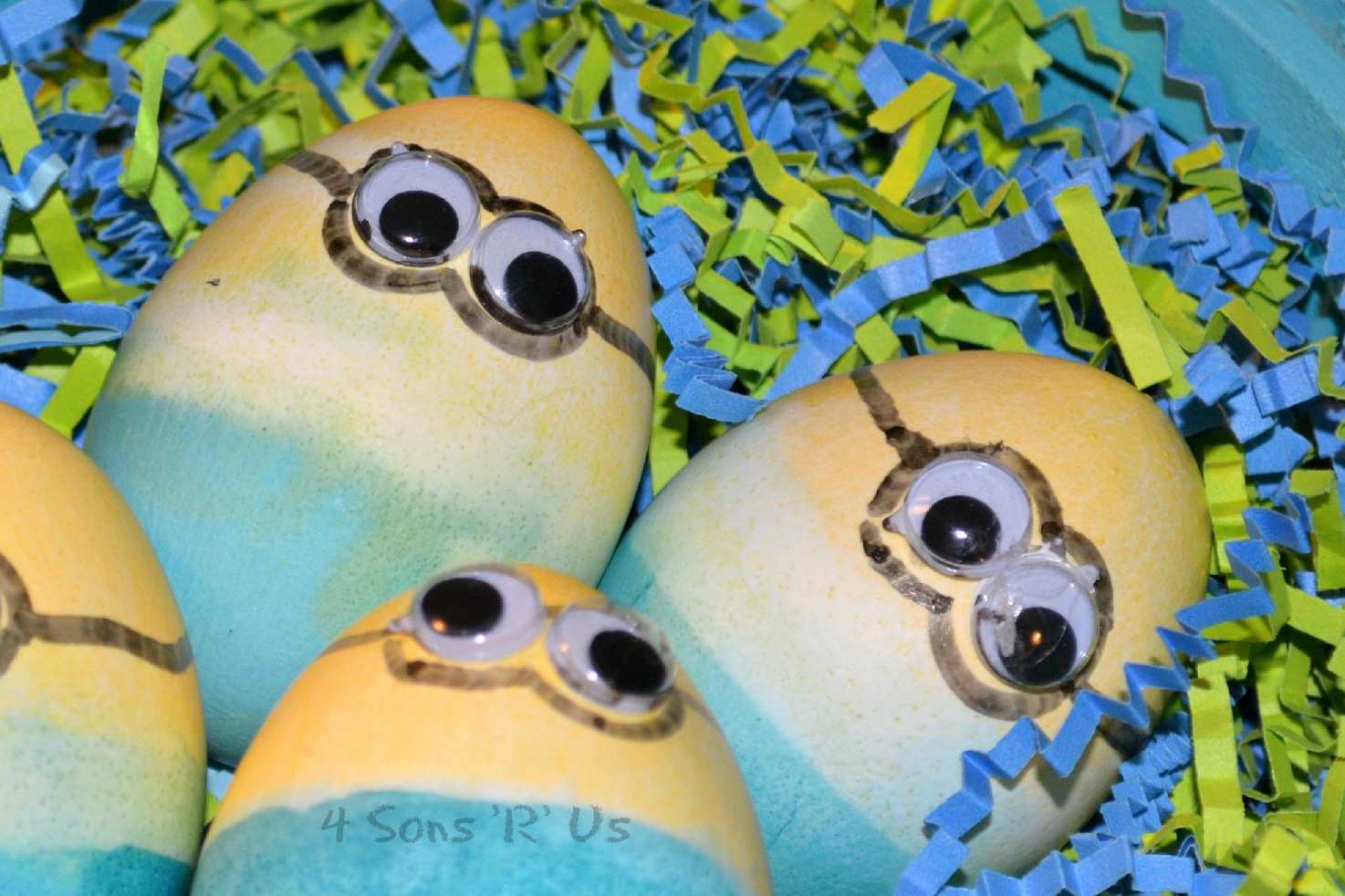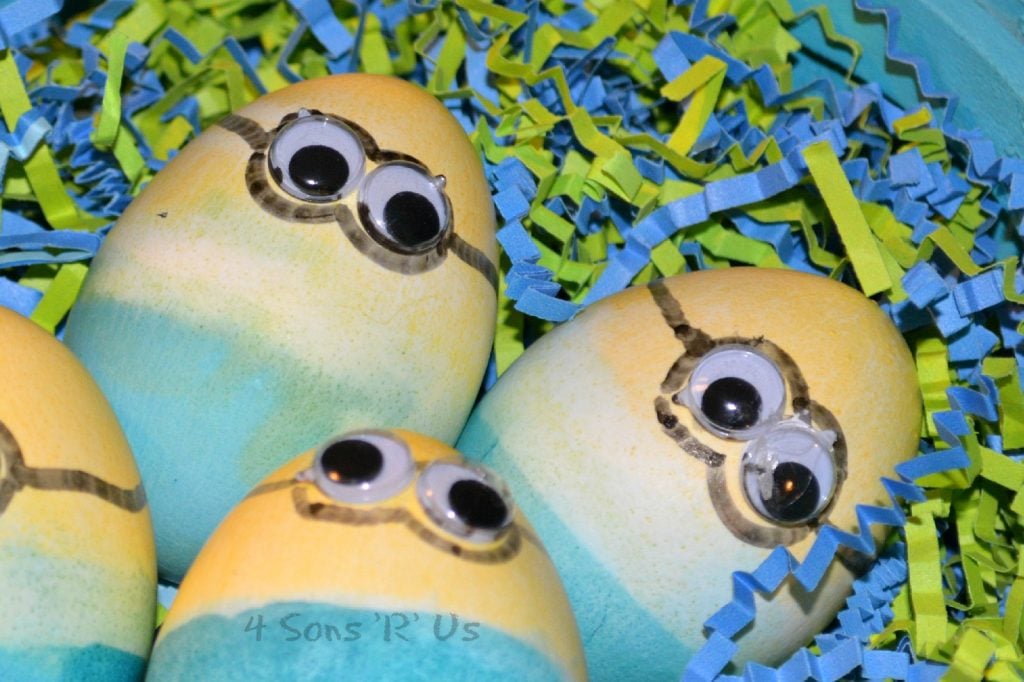 What You Need
hard-boiled eggs
vinegar
blue and yellow liquid food coloring
room temperature water
2 small, shallow cups or bowls
googly eyes
glue or hot glue
black sharpie marker/pen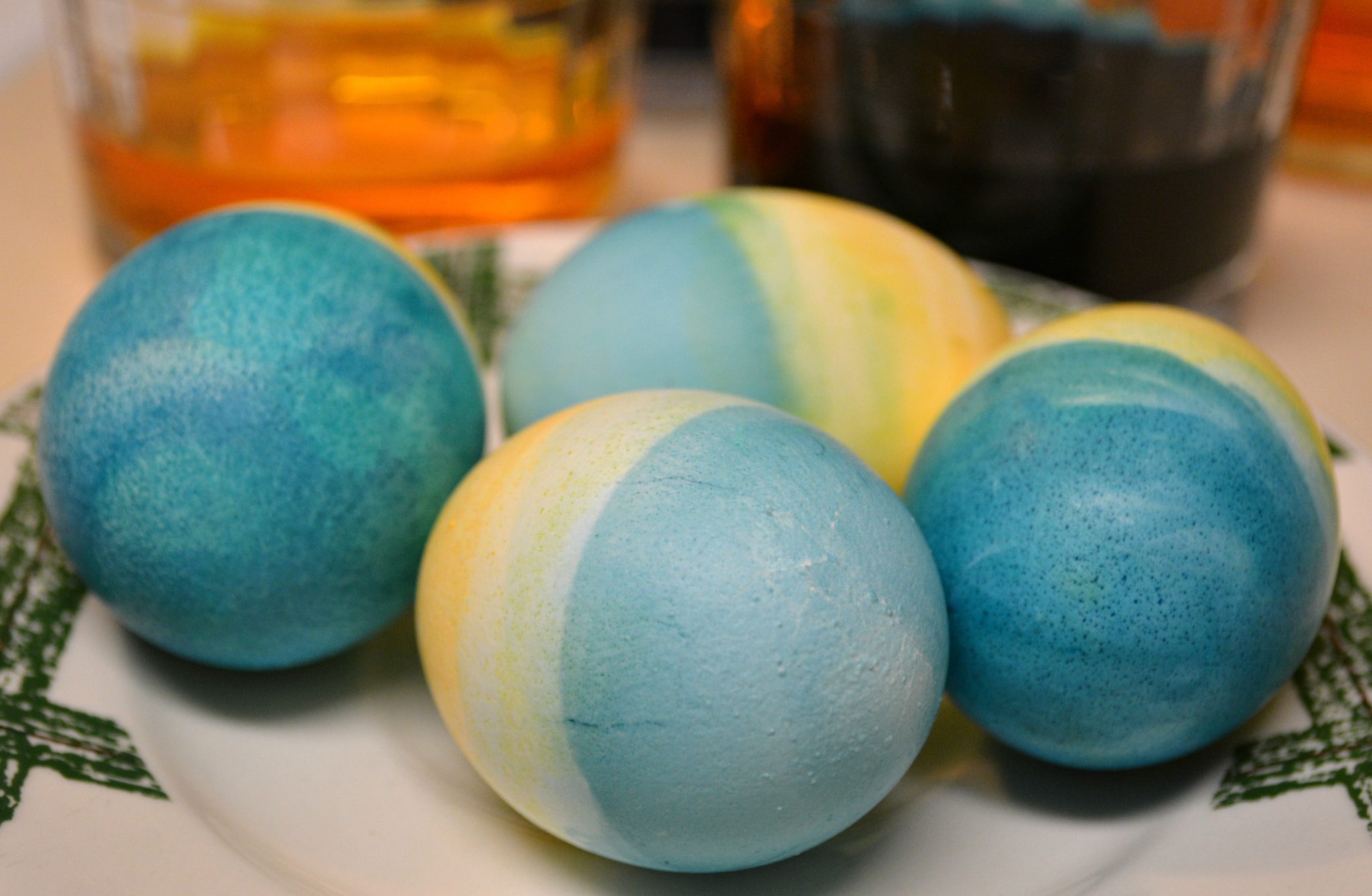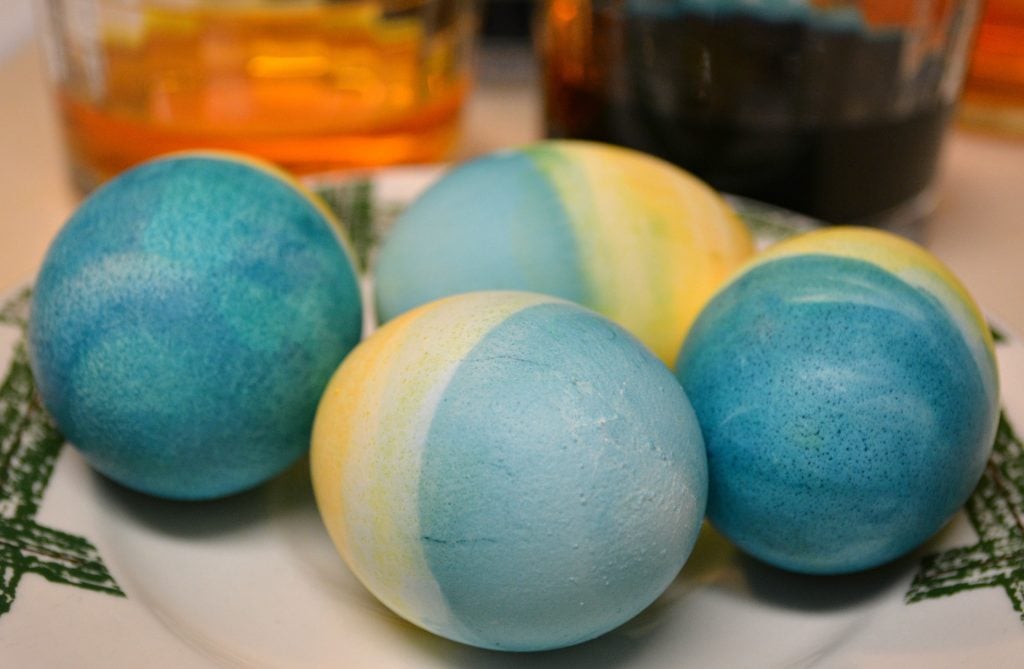 1. Prepare the blue and yellow dye in two separate cups.
2. Add 2-3 tbsp. of vinegar to a small, shallow cup. Add several drops of blue food coloring to one cup, and yellow to the other. Add 1/4 cup of room temperature water to each cup.
3. Dip half of the egg in the yellow dye and allow it to sit, soaking in the color. The longer the dye sits, the brighter the color will be. Remove the egg to a paper towel lined plate and let it dry completely.
4. When completely dry, dip the other half of the egg in the blue dye and repeat the process.
5. When the egg has completely dried, use glue or hot glue to attach the googly eyes. Use a sharpie marker/pen to draw goggles around the eyes and a google strap. Draw on a sharpie mouth.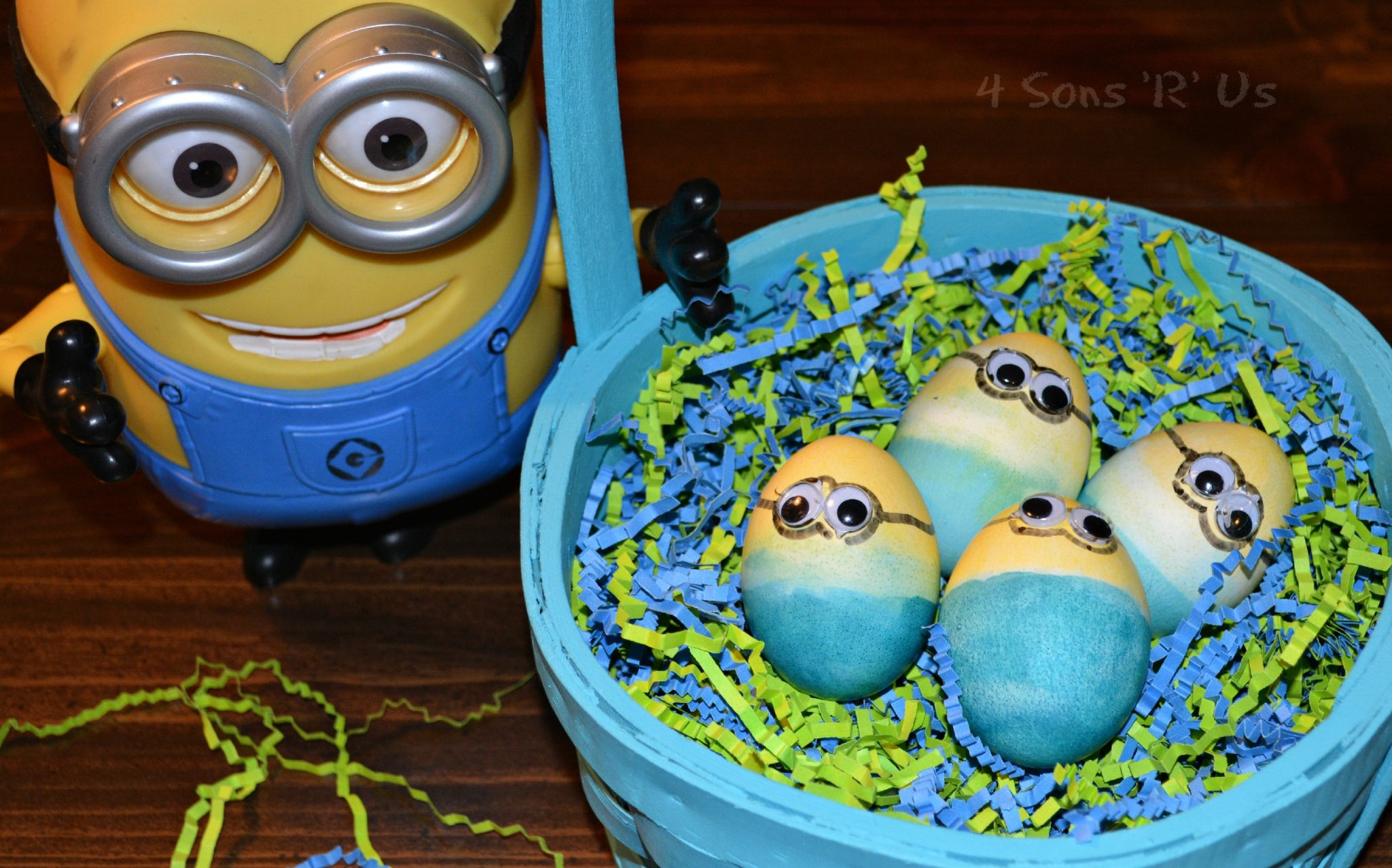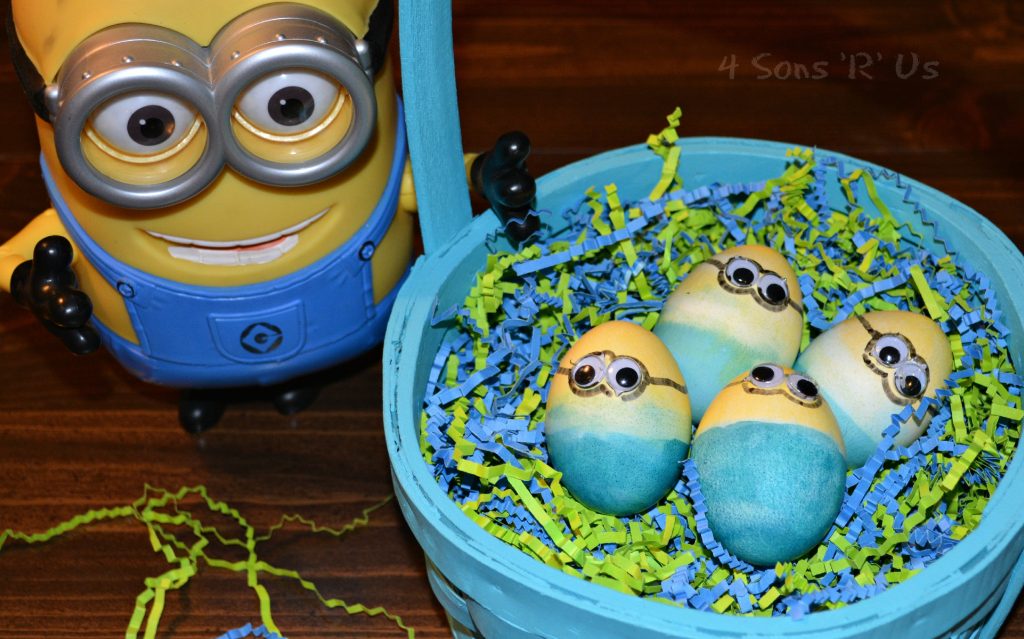 If your kids love the Minions as much as mine do then this diy/craft is perfect for you. Get them in on it for a fun activity, or have it be a surprise with these adorable little eggs making a special appearance in their baskets Easter morning.