The perfect party food, this Cold Cut Bundt Pan Sub Sandwich is the fun new way to enjoy a sandwich. It's club style makes it a great grab and go option for game day, but easy enough for the family's lunch or dinner.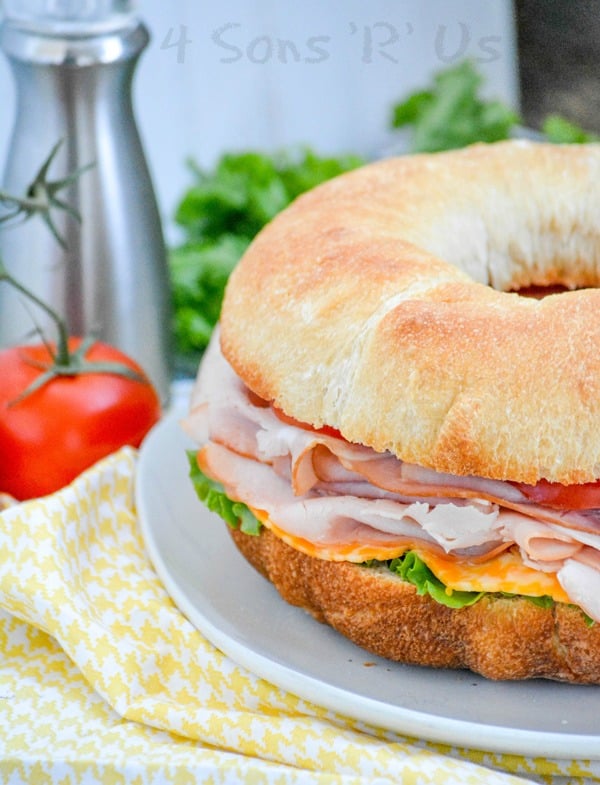 Do you ever feel like you get in a rut when it comes to planning your meals for the week? Like I imagine a lot of people feel this way with dinner. Me? Not so much.
My rut comes a bit earlier in the day. Like around lunch time.
Especially in the Summer when the kids are home from school.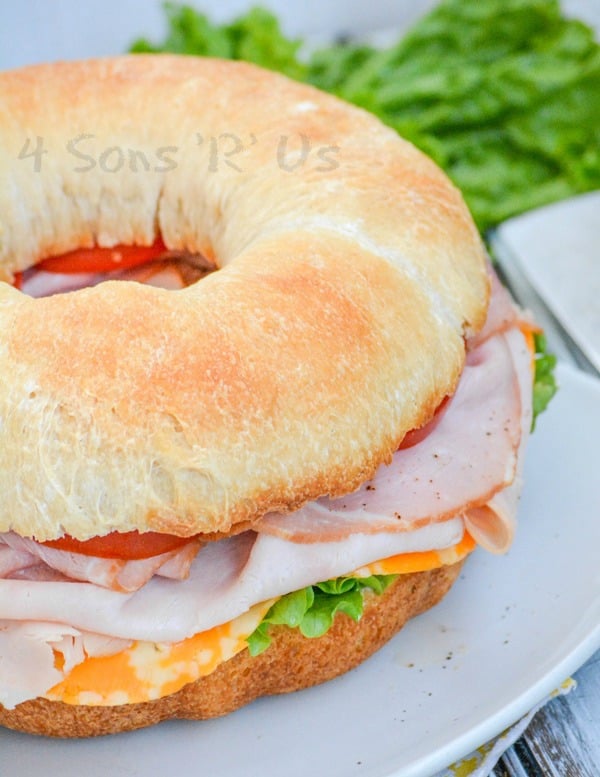 It doesn't take more than a week or two to exhaust the quick and easy staples: peanut butter and jelly sandwiches, mac and cheese, and hot dogs.
Then I move on to things like quesadillas or even the occasional pizza. My friends, I tell you yes. A confident yes, that even kids will get tired of pizza if they have it often enough.
What's a Mom to do? I've got to feed the troops, but I'm completely blank on any fresh ideas.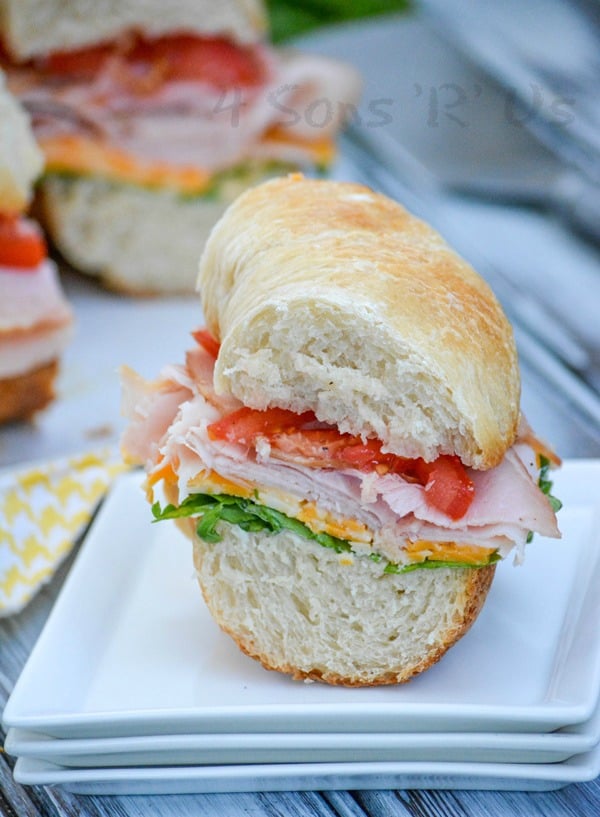 Well, that's when it comes in handy to put a fun, new spin on an old favorite.
Pretty sure nobody thought I could reinvent something as old and as common as the sandwich.
But when have I ever let that stop me before? Nobody puts this lady in a corner.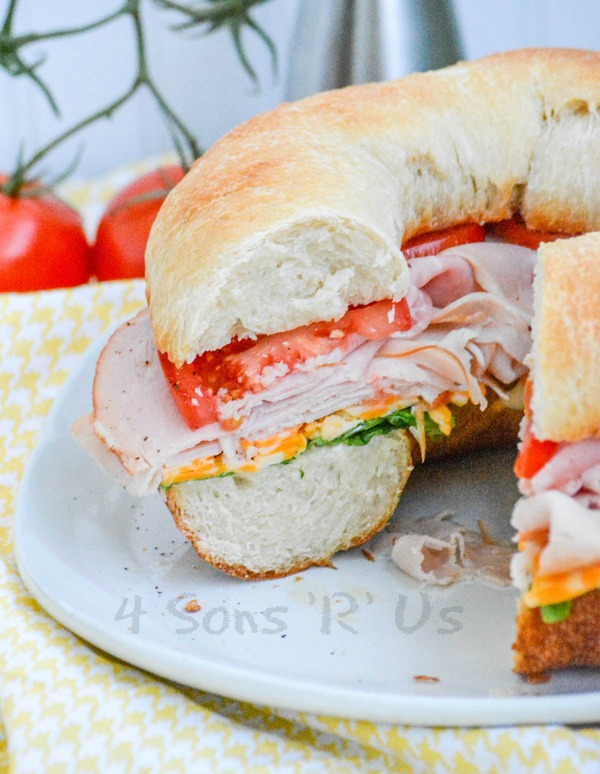 Which is how we came to know and love this little sammie, the Cold Cut Bundt Pan Sub Sandwich. It's fun, easy to assemble, and perfect for serving a crowd.
Fresh bundt pan baked bread is loaded with your favorite cold cuts, several types of cheeses, and topped with your favorite fixin's and condiments.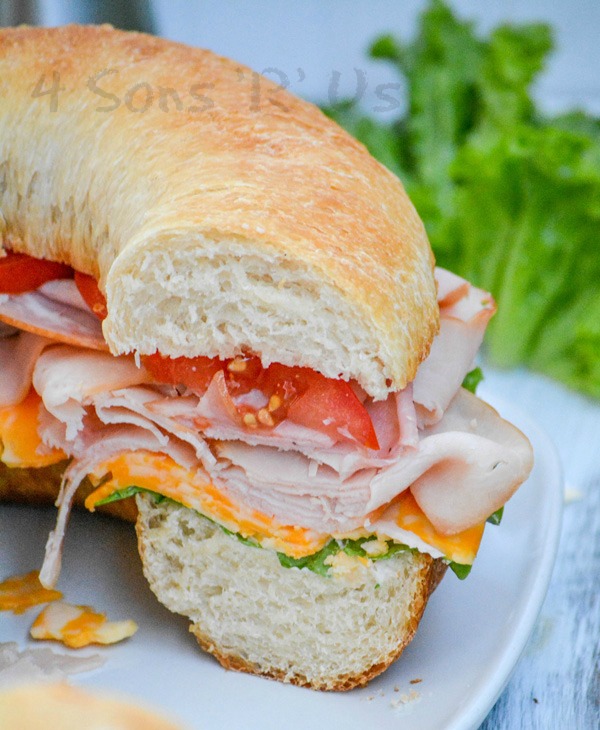 This is the trendy new way to do sub sandwiches. Make lunch time a little less boring with a Cold Cut Bundt Pan Sub Sandwich.
If you've tried this COLD CUT BUNDT PAN SUB SANDWICH, or any other recipe on my site, let me know in the comment section how it turned out, we love hearing from our readers! You can also follow along with me on PINTEREST, FACEBOOK, and INSTAGRAM to see more amazing recipes and whatever else we've got going on!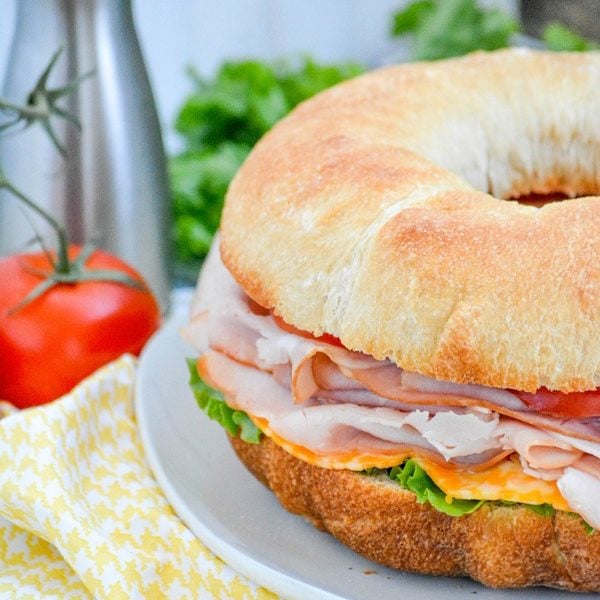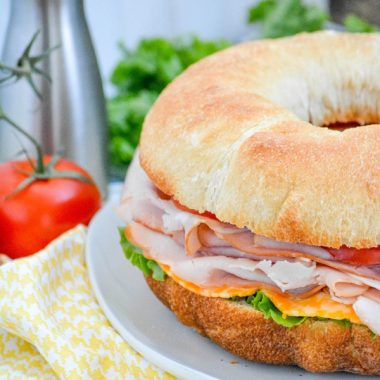 Cold Cut Bundt Pan Sub Sandwich
A new spin on a lunch time and party staple, this sandwich features cold cuts, sliced cheeses, and your favorite fix ins piled high on freshly baked bunt pan-shaped bread.
Print
Pin
Rate
Ingredients
2

10 oz

cans of refrigerated bread dough

8

oz

thinly sliced peppered turkey

8

oz

thinly sliced honey ham

8

oz

thinly sliced roasted chicken

4

slices

provolone cheese

4

slices

colby jack cheese

green leaf lettuce

sliced red onion rings

thinly sliced tomatoes

mayonnaise

yellow mustard

salt and pepper, to taste
Instructions
Spray a metal bundt pan with non-stick cooking spray. Put both of the unrolled rolls of bread dough into the pan, pinching the ends together to seal the two halves into one whole.

Bake at 350 degrees for 30-35 minutes, or until golden brown. Let the bread rest for 3-5 minutes, before turning out onto a cooling rack to finish cooling completely.

Use a serrated knife to, carefully, cut the bread in half. Use a spatula to spread some mayo on the inside of the top piece. Use another to spread mustard on the inside of the bottom piece. Place the bottom half on a cutting board and top it with the meats, then the cheeses. Add lettuce, onion, and tomato in the desired amount. Top with the remaining half of the loaf.

Cut into individual sandwiches and serve immediately.
Notes
This sandwich is easily customize-able to your favorite flavors, whether it's the combination of meats, cheeses, toppings, or all of them.
Other Sandwich Ideas You Might Enjoy:
Chicken Bacon Ranch Sub Sandwich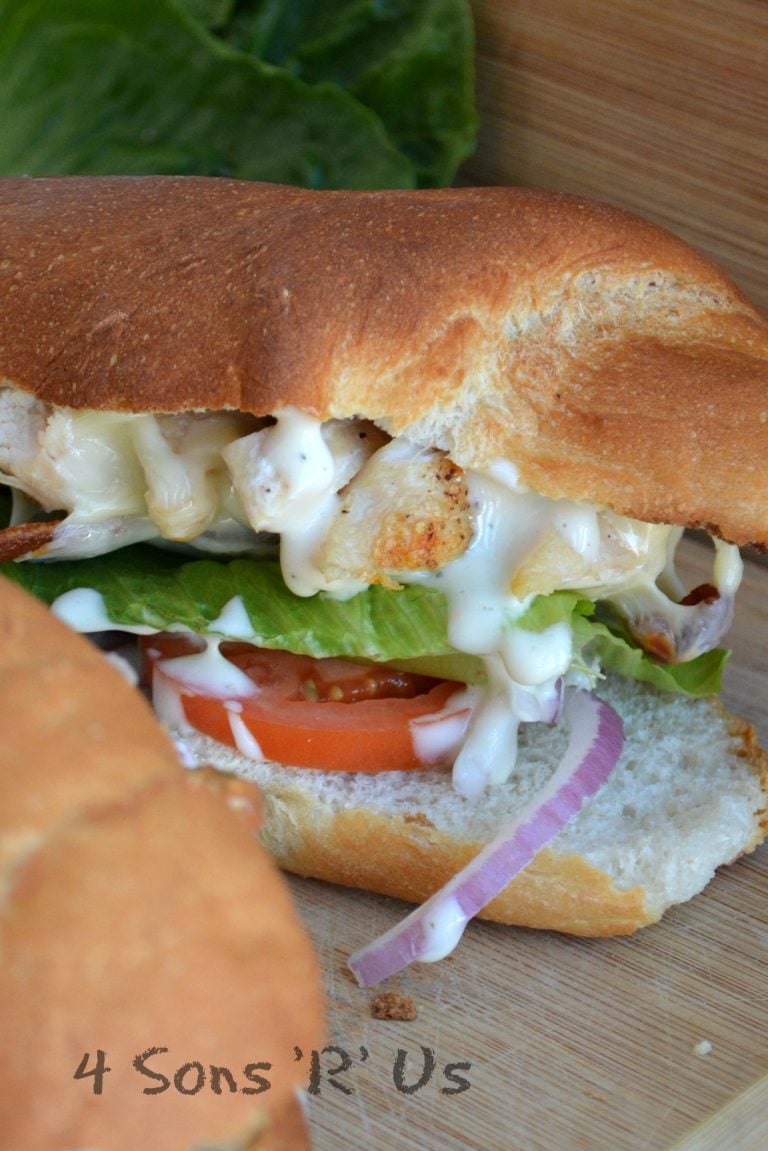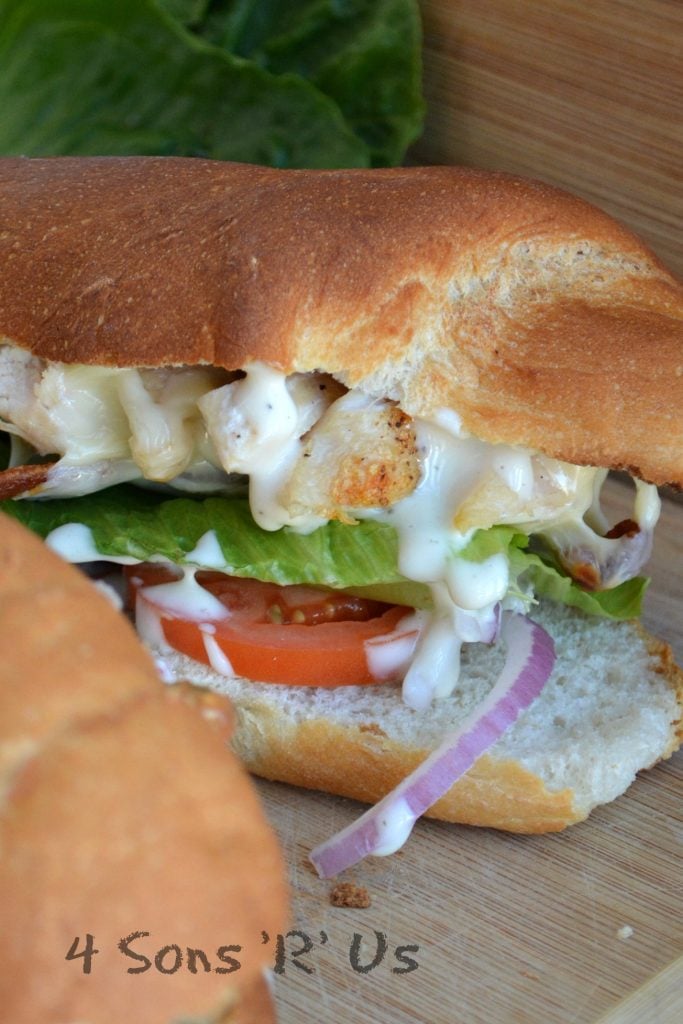 15 Minute Skillet, Barbecue Beef Sandwiches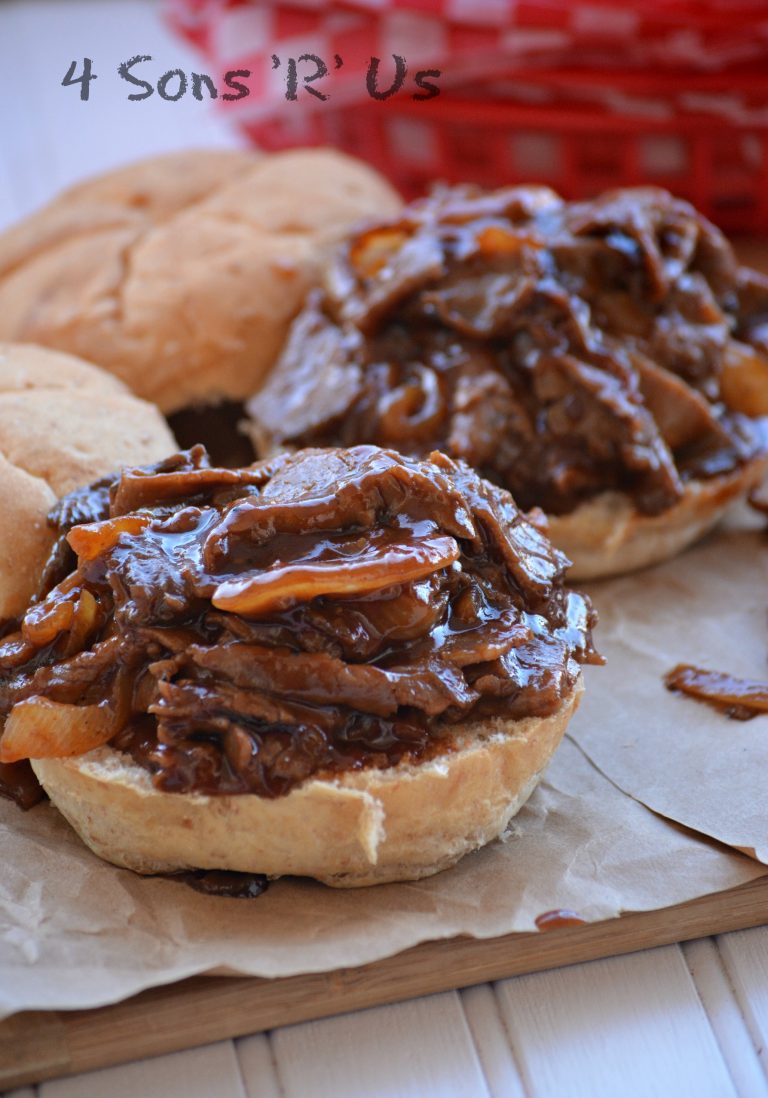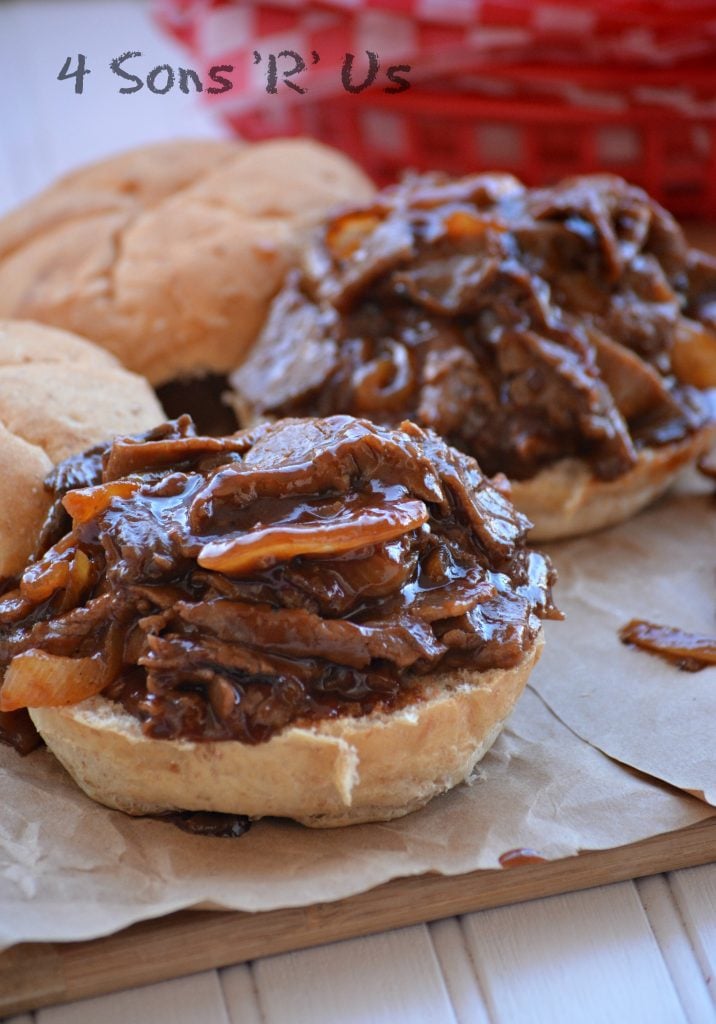 Crockpot French Dip Sandwiches