There are many variations of stuffed shells, our family loves this easy recipe for Chicken And Stuffing Stuffed Shells. It's quick & easy using boxed stuffing mix, chopped rotisserie chicken, and everyone's favorite- pasta- smothered in a creamy sauce. It's guaranteed to get the whole family gathered around the table for a filling meal.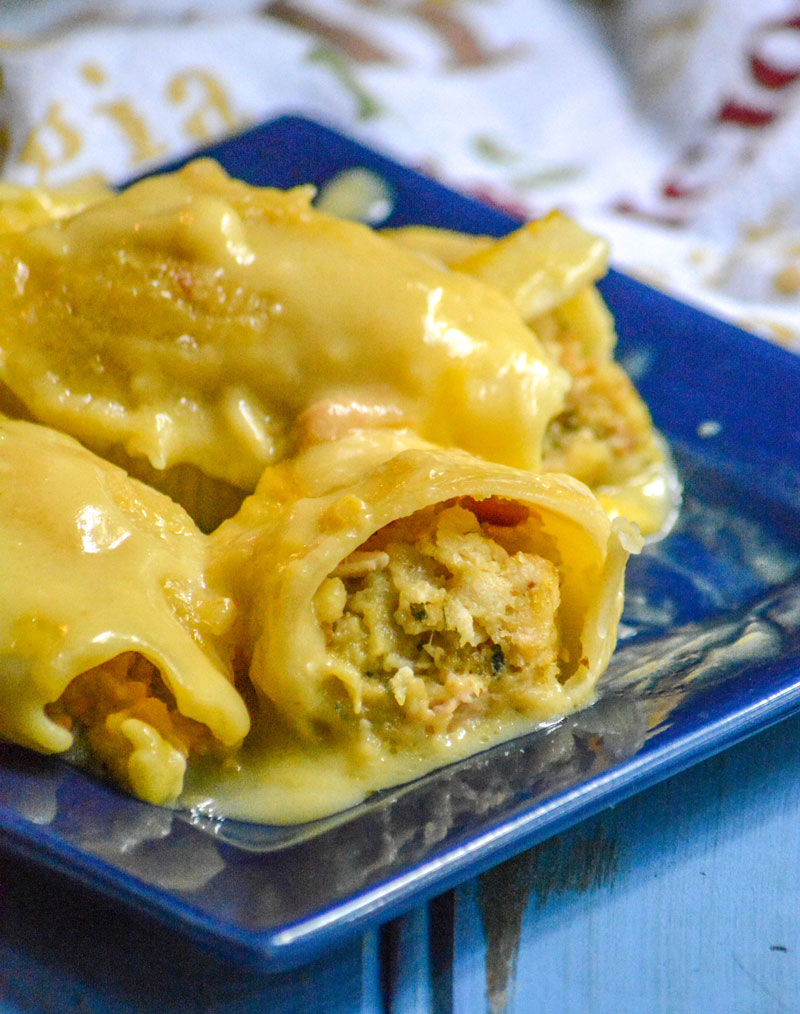 With a new school year fast approaching in less than 3 weeks we've been gearing up for all the practices, homework, and after school activities that will be beating down our door.
In anticipation of all that, and my candle burning at both ends until we reestablish a schedule, I've been stocking our deep freezer with some ready to heat and eat meals.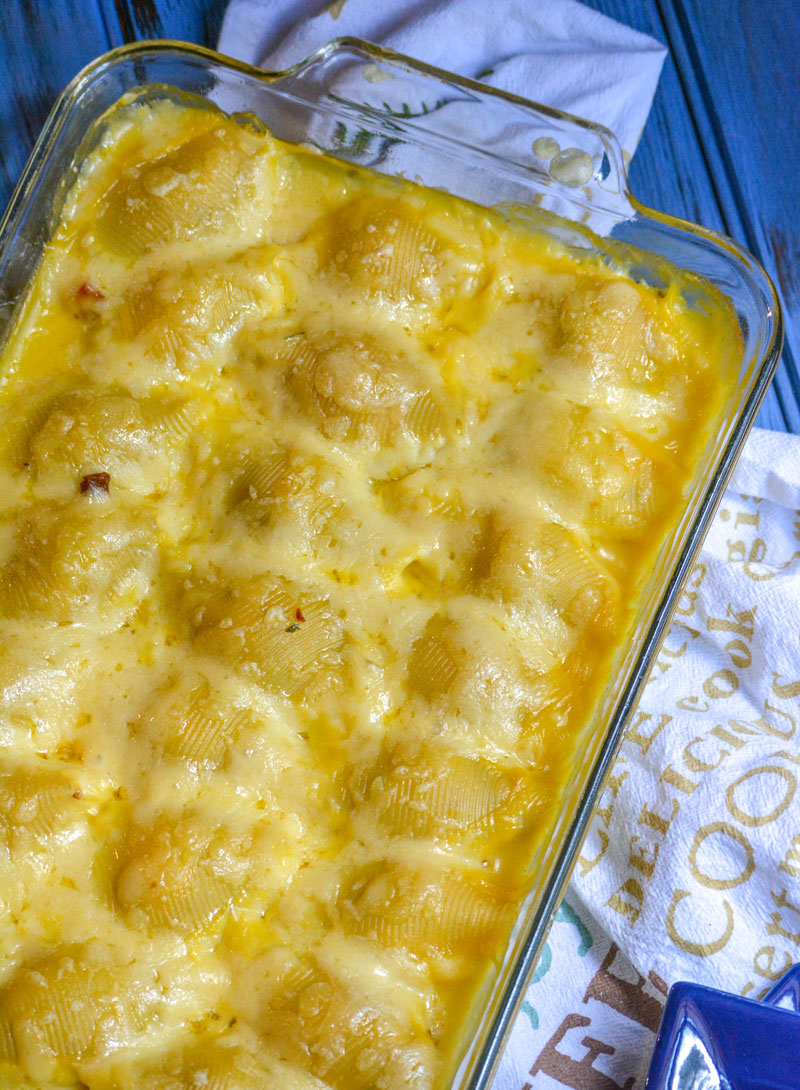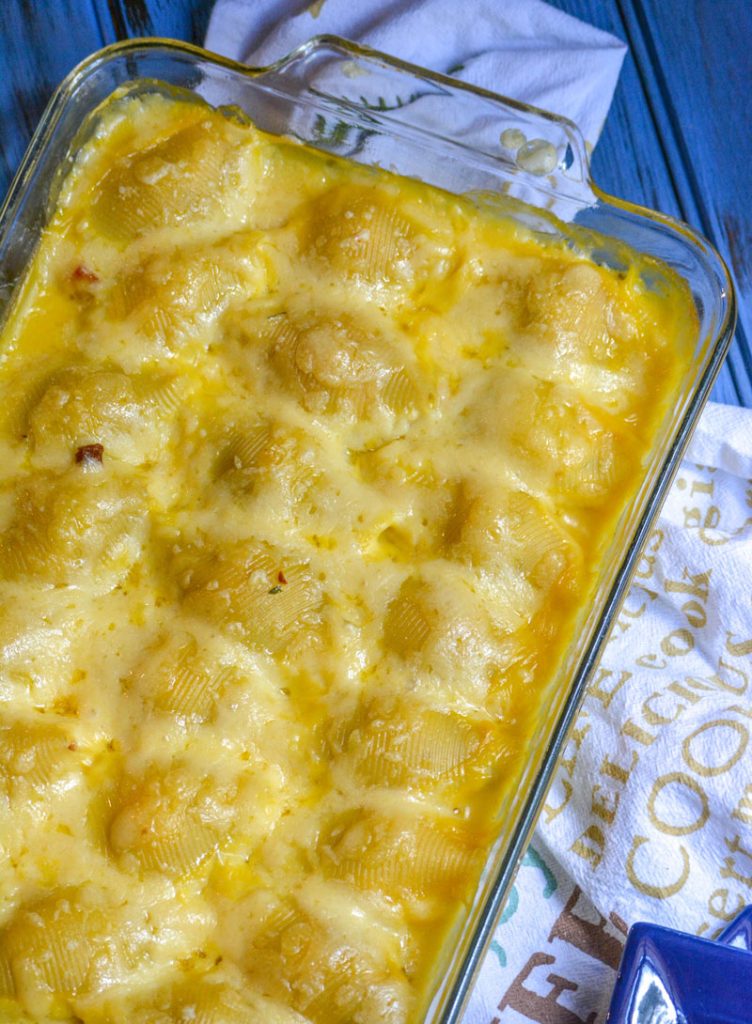 I know there will be several nights, especially those first few weeks of September where I just won't have the energy or the frame of mind left to cook in the evenings.
However, the sons (and hubby too!) still need and deserve a hot and filling meal set on the table at dinner time.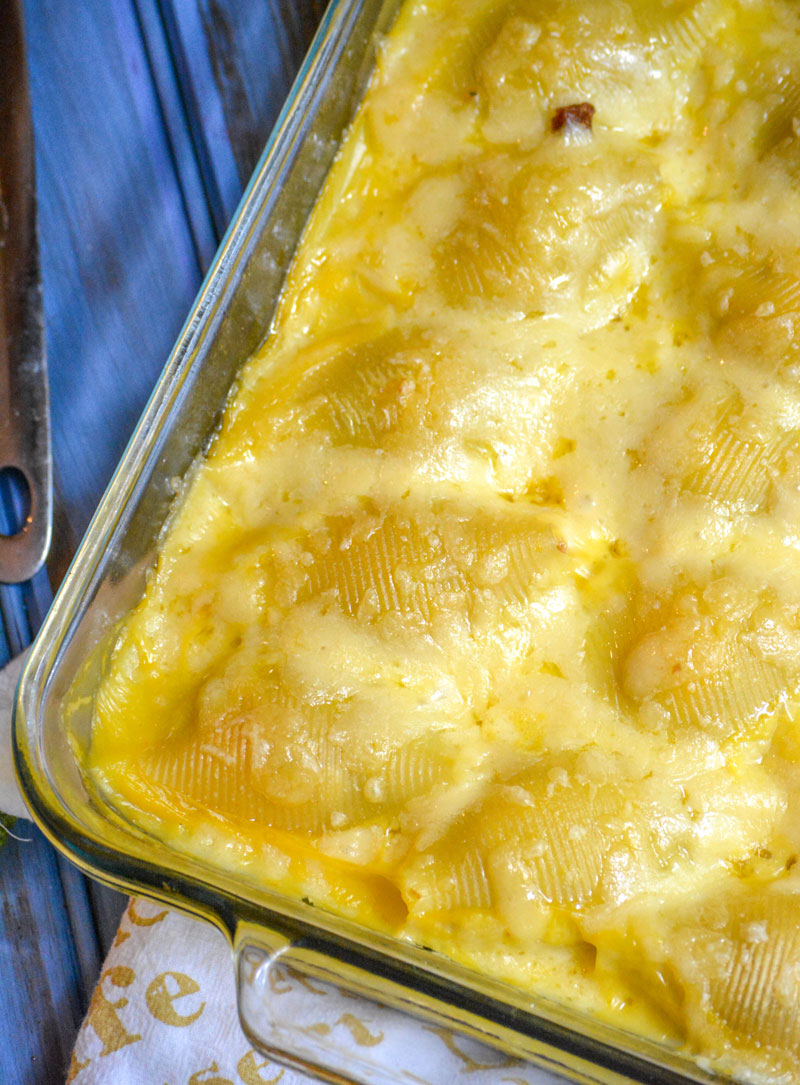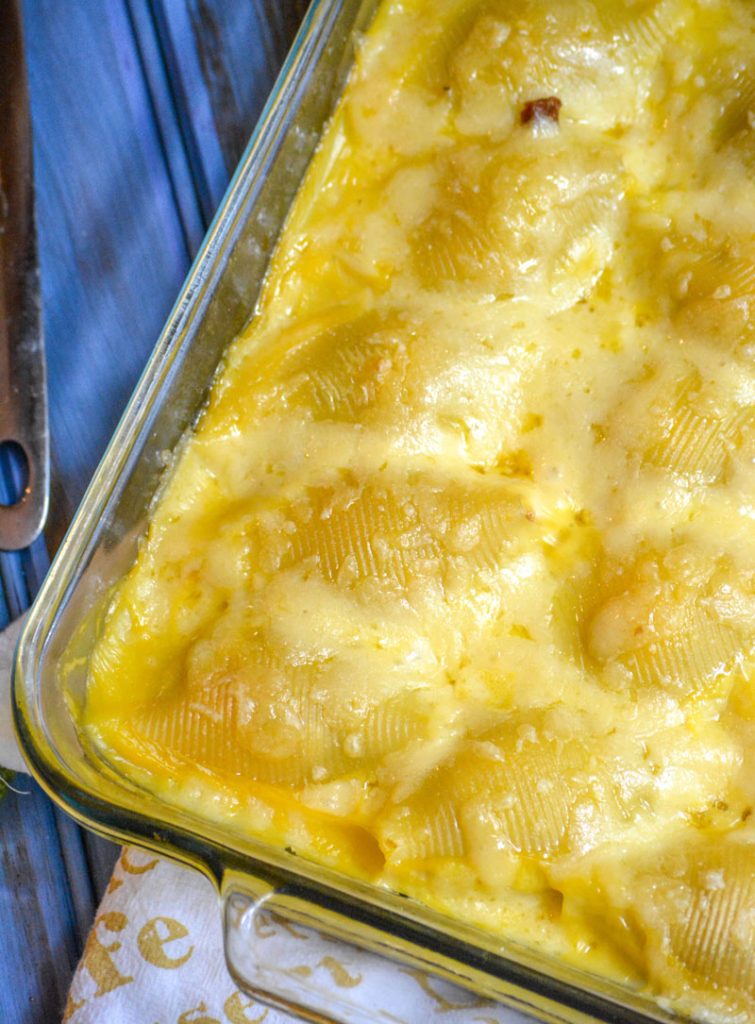 My freezer, my oven, and freezer-cooking in general will be my best friend and life-line that first month.
Here's to hoping I'm not being too ambitious in expecting us to be a well-oiled machine after only the first three weeks of school!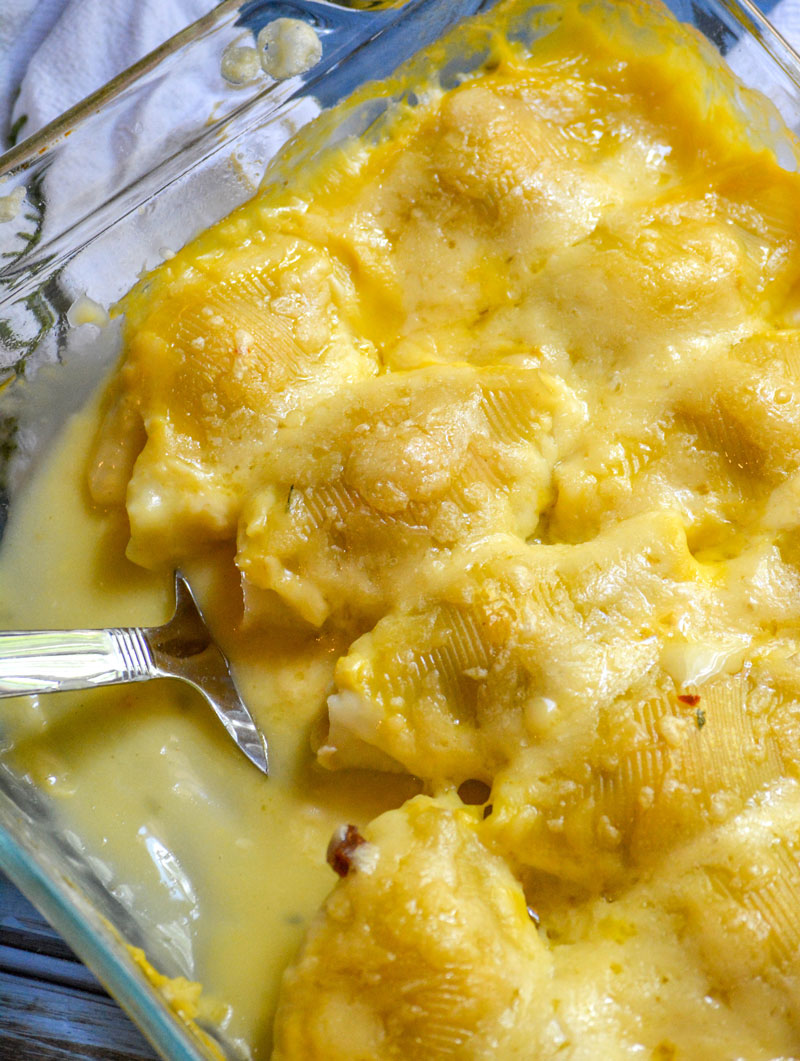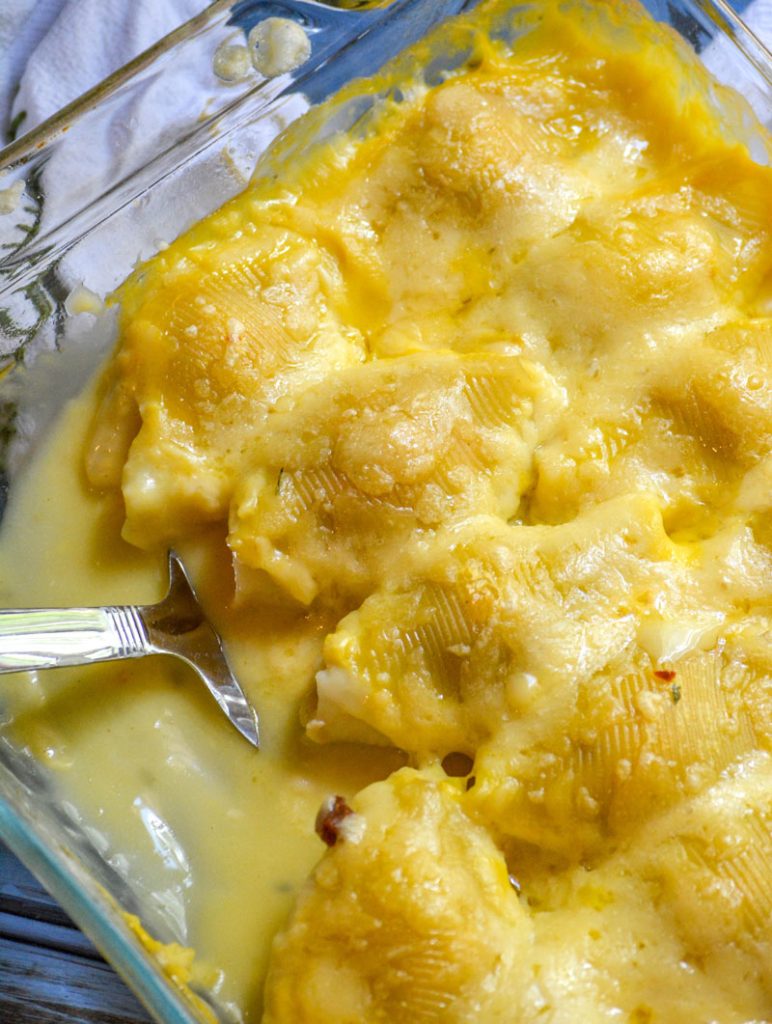 All that aside, if you're just getting into freezer cooking or are an old pro at it, this meal is quick to prepare and tastes divine.
Who wouldn't want rich, comfort food after a busy day that had all the 'work' already done?!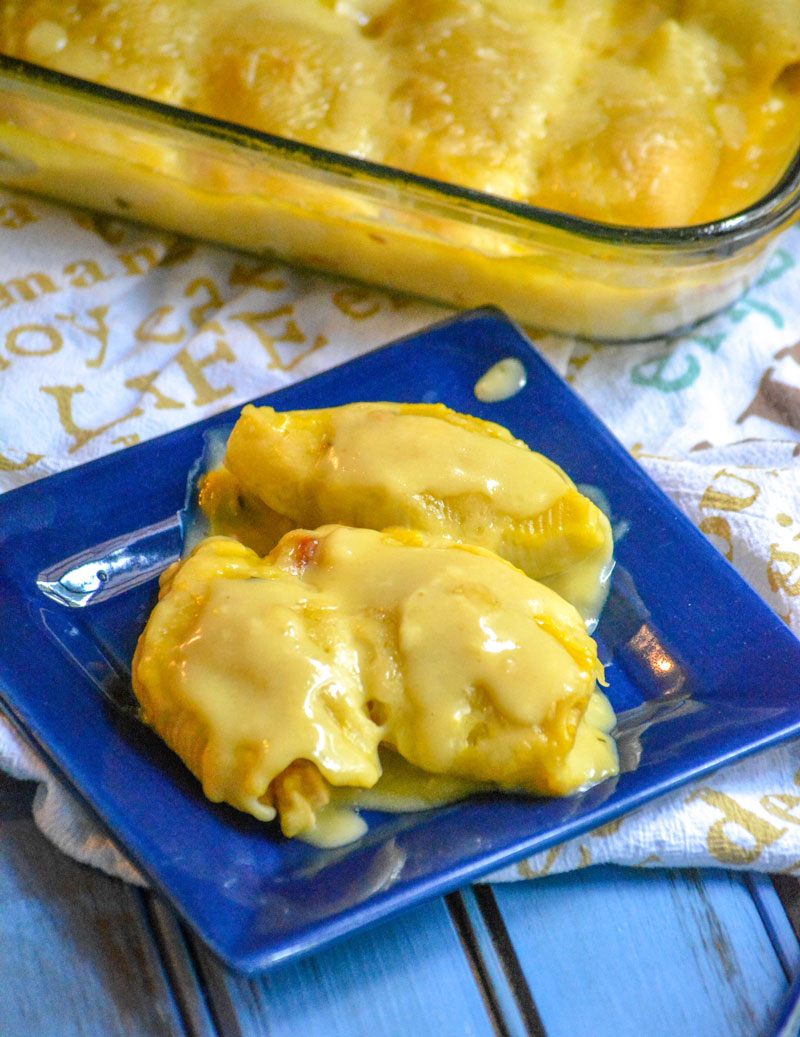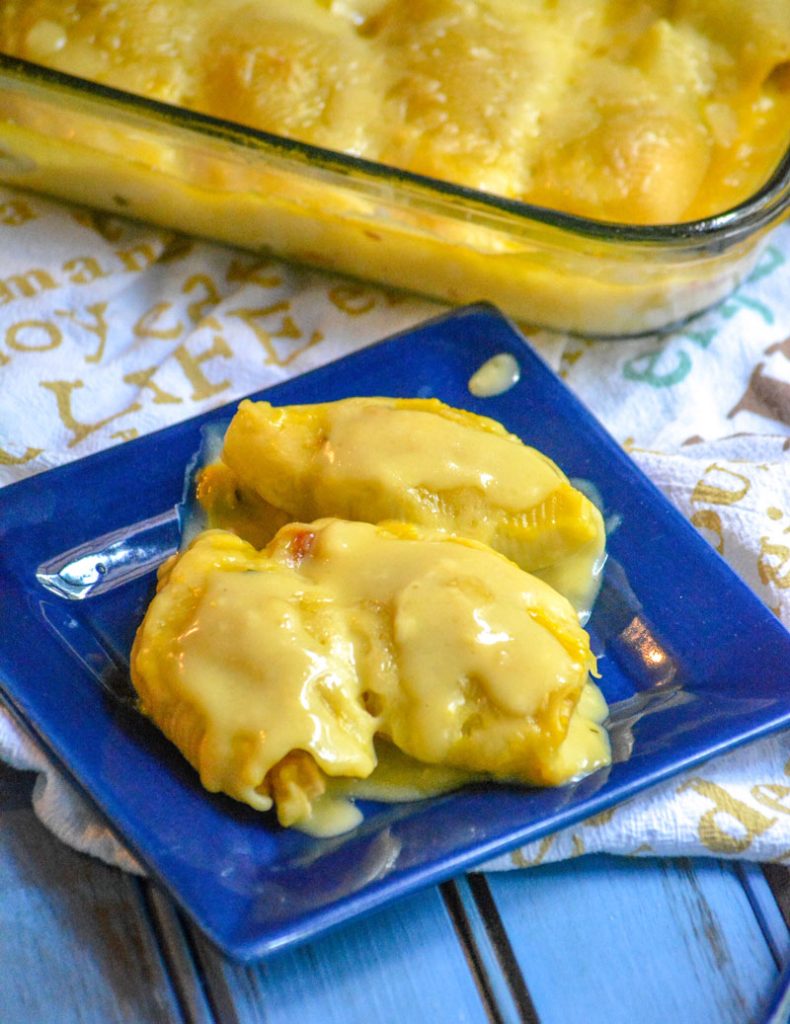 Pop these beauties in the oven, heat, and eat.
These Chicken And Stuffing Stuffed Shells go great with a side salad, and a green veggie!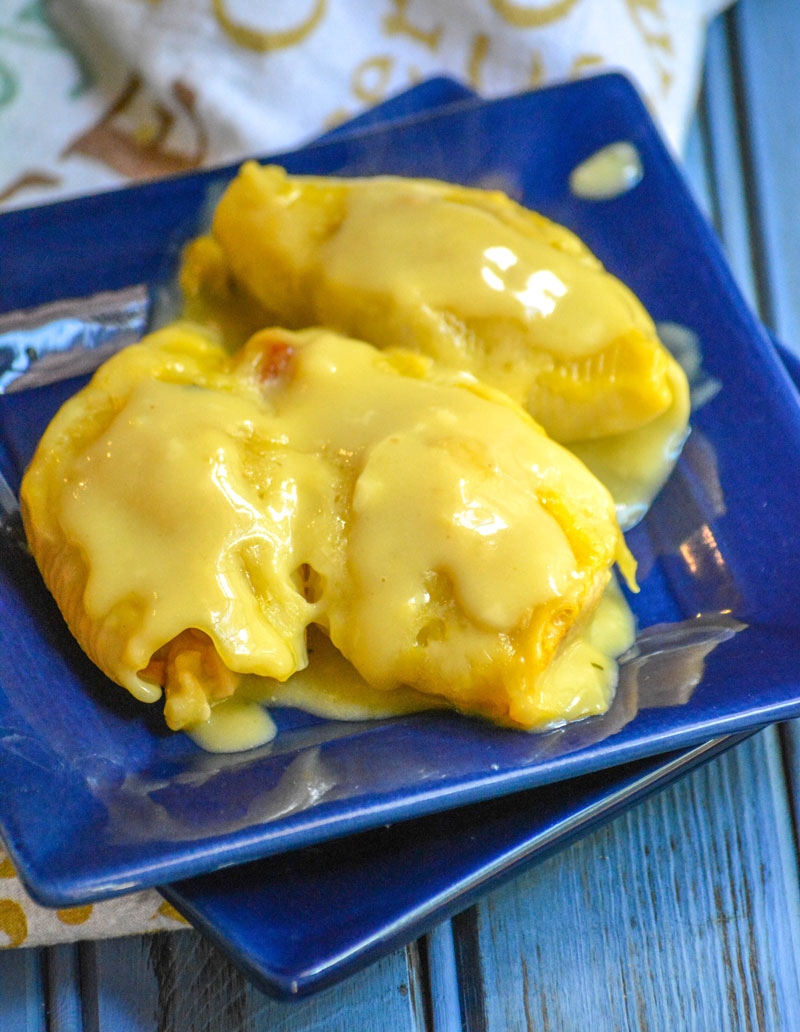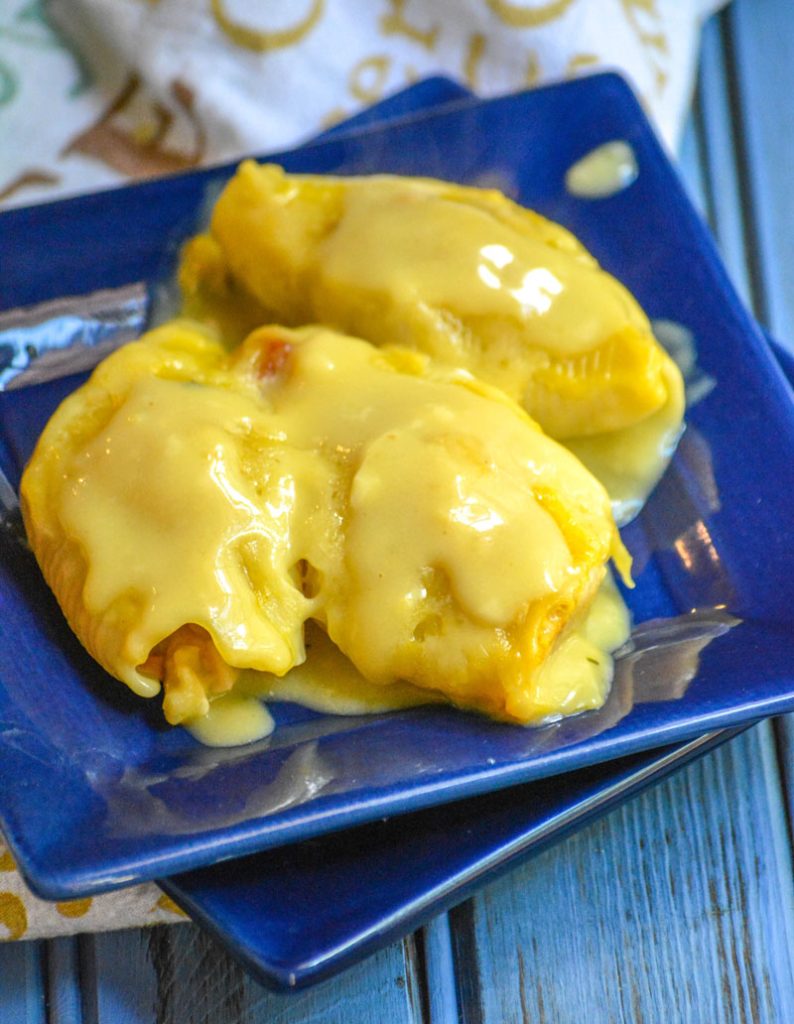 Other Recipes You Might Also Enjoy:
Ingredients
2

boxes of chicken flavored stuffing

cooked

2

cups

cooked

shredded chicken breast

1/2

cup

chopped mushrooms

sauteed (optional)

1

box of jumbo shells; cooked

drained, and cooled

2

cans cream of chicken soup

1

cup

skim milk

1/2

cup

water

1

cup

shredded Swiss cheese
Instructions
Preheat oven to 375°F. Cook stuffing following package directions.

Add chicken breast, stirring to combine, and set aside.

Spray a 9x13 baking dish with a non-stick cooking spray. Stuff shells with the stuffing mixture and place in prepared dish, open and facing down.

Heat the soup, milk and water in a sauce pan, stirring until evenly combined. Pour over top of the stuffed shells.

Bake 35 minutes.

Take out of oven and sprinkle with Swiss cheese.

Bake an additional 5-10 minutes until cheese is melted.

Let sit 5 min before serving. Enjoy!
For Freezer Cooking:
Stop after step 3, except instead of putting the stuffed shells into a prepared baking sheet, place them on a wax paper lined baking sheet. Place sheet in freezer. When the shells are frozen, transfer them to a ziplocking bag. Store in your freezer. When ready to eat, thaw the shells and proceed from Step 3, this time placing them in the prepared dish