Crispy quesadillas fit the bill for so many occasions. Lunch, dinner, even a Game Day snack these quick & easy Cheesy Barbecue Chicken Quesadillas are sure to be a home run with whatever crew you're serving.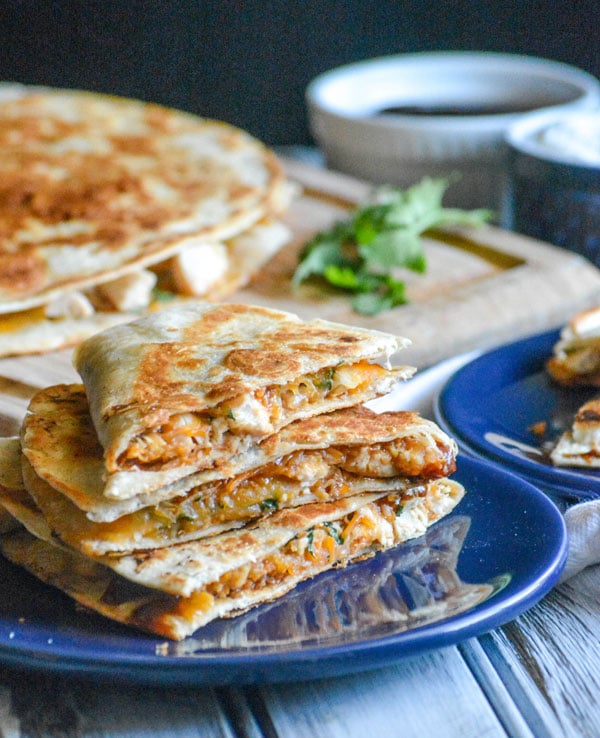 So ever since we went down the rabbit hole earlier this year that is owning your own smoker (and smoking allllllll the things), we've been a tad obsessed.
We've discovered that we're of the mentality that the more's the merrier when we're smokin' meat.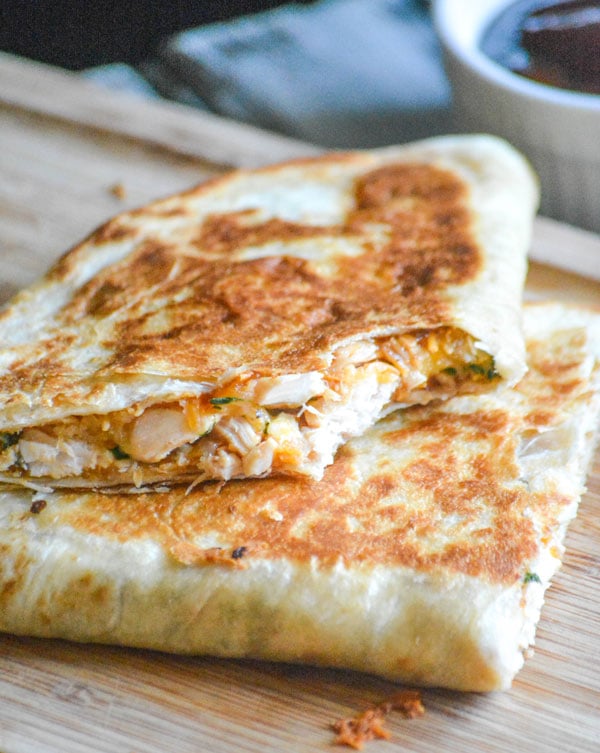 We're gonna smoke a pork butt? Let's dig a second one out of the deep freezer and smoke that sucker too.
While that's obviously a lot of meat, it's so good in so many things that it's always convenient to have on hand. We usually end up throwing a few other things onto the racks too, especially chicken breasts.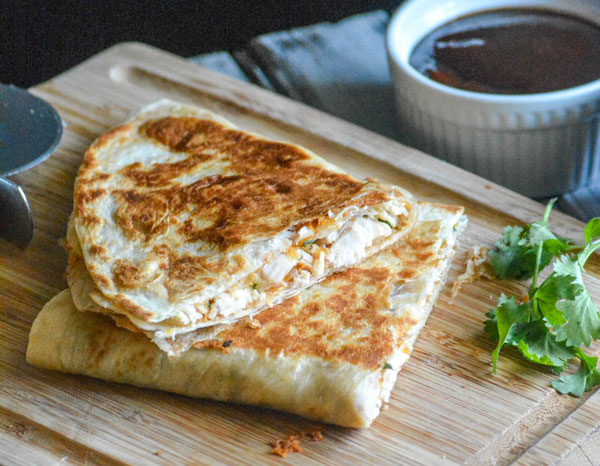 It could also be a couple pieces of eye round for this yummy Dr Pepper Jalapeno Beef Jerky, or a last minute dinner in the form of our All Jack'd Up Stuffed Smoked Meatloaf.
It's also super easy to get your main meal and your side dish smoked at the same time if you're making our Smoked Macaroni & Cheese. Smokers are just magical appliances, aren't they?!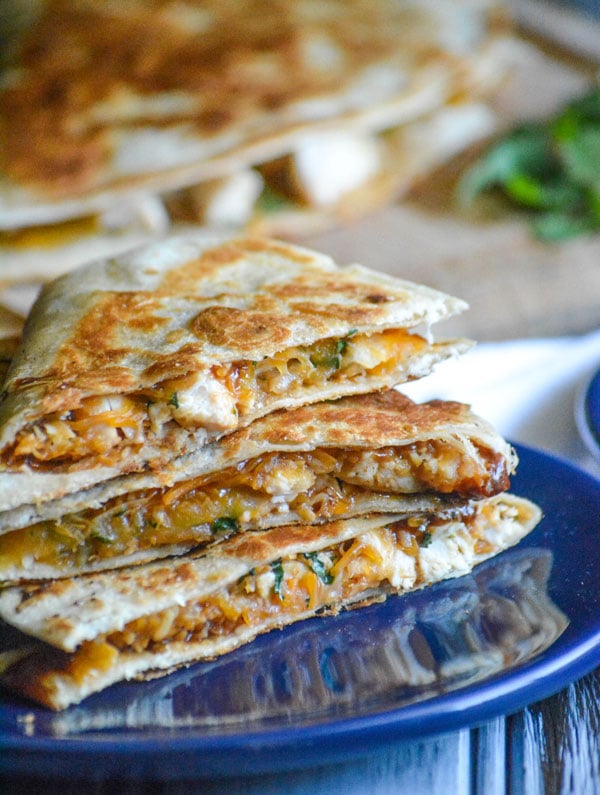 So what to do with all that delicious meat you've got laying around. Because even though we tuck right in, there's no way we can ever finish it all. We get a little happy, and perhaps over eager, with our meat smoking.
The obvious, obviously, is to mix it with your favorite barbecue sauce and pile it high in a yummy sandwich between two fluffy buns. As delicious as that is, I can only eat but so many in a row before I get tired of them.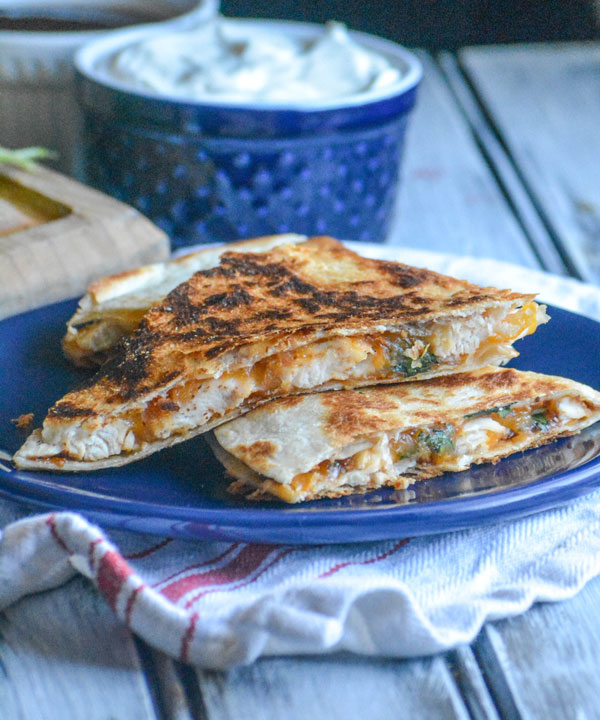 Necessity is often the reason for invention, and this is how our tired of barbecue sandwich loving selves discovered a new way to enjoy an old favorite.
Cheesy Barbecue Chicken Quesadillas. Say that 3 times fast, and ya know- let those flavors really meld in your mind. After all, we eat with our eyes first.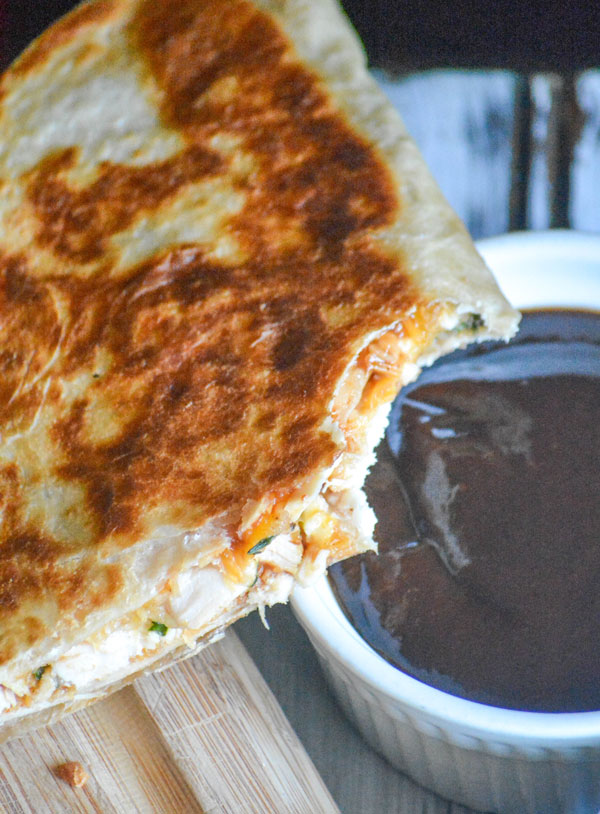 Stuffed full, these quesadillas feature chunks of tender chicken, melted sharp cheddar cheese, red onion, and cilantro. Sandwiched in a crisp, buttery torilla crust- these Cheesy Barbecue Chicken Quesadillas are the bees knees.
Lunch, dinner, even snack time- these are just the thing.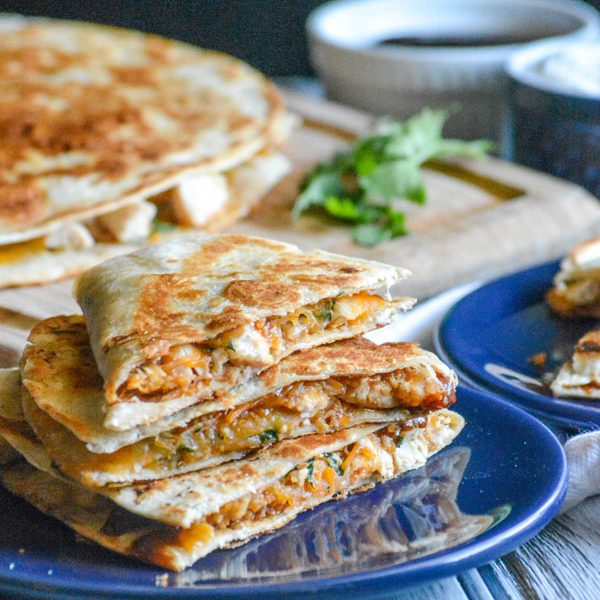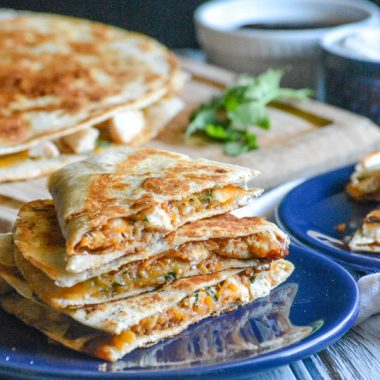 Cheesy Barbecue Chicken Quesadillas
A crisp quesadilla is packed full of perfectly paired flavors with barbecue chicken, sharp cheddar, red onion, and cilantro.
Print
Pin
Rate
Ingredients
2

cups

shredded

or chopped, chicken

1/2

cup

+ 4 tbsp barbecue sauce

2

cups

shredded sharp cheddar cheese

1/2

red onion

diced

1/4

cup

chopped fresh cilantro

4 8

" soft flour tortillas
Instructions
Combine the chicken and 1/2 cup of sauce, stirring until evenly combined. Set aside.

To the top of a flour tortilla, add a tablespoon of barbecue sauce and spread it out evenly, but not to the edge.

Spread a 1/4 cup of cheese over half of the tortilla. Top that with a quarter of the chicken mixture. Sprinkle onions and cilantro over top. Spread the remaining 1/4 cup evenly over top. Fold the other half of the quesadillas over top to close it.

Heat a large skillet over medium heat. Once hot, spray liberally with non stick cooking spray. Carefully transfer the stuffed quesadilla to the hot pan. Cook for about 2 minutes, or until golden brown, flip and continue cooking the other side an additional minute or two- until it's also golden brown.

Remove the cooked quesadilla to a cutting board. Let it cool for 1-2 minutes before using a pizza cutter to slice into 3-4 wedges and serving. Repeat for the remaining tortillas/quesadillas.

If wanting to serve all at once, add the cooked quesadillas to a baking sheet and store in a warm oven until they're all done and ready to be sliced/served.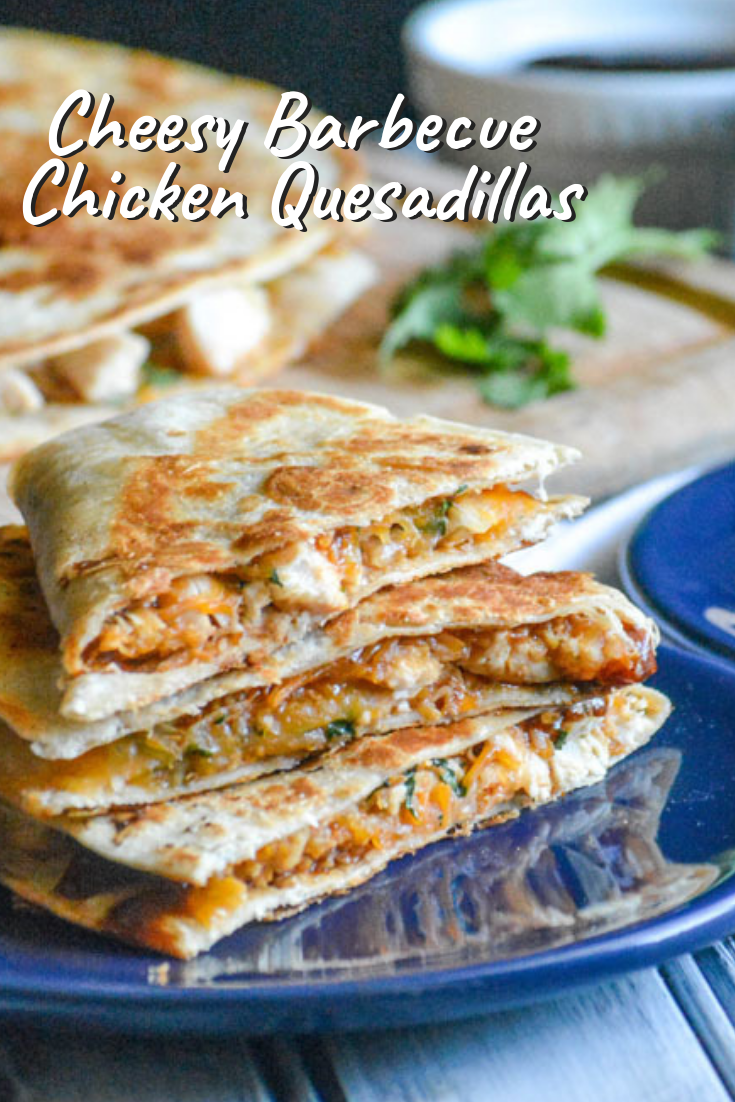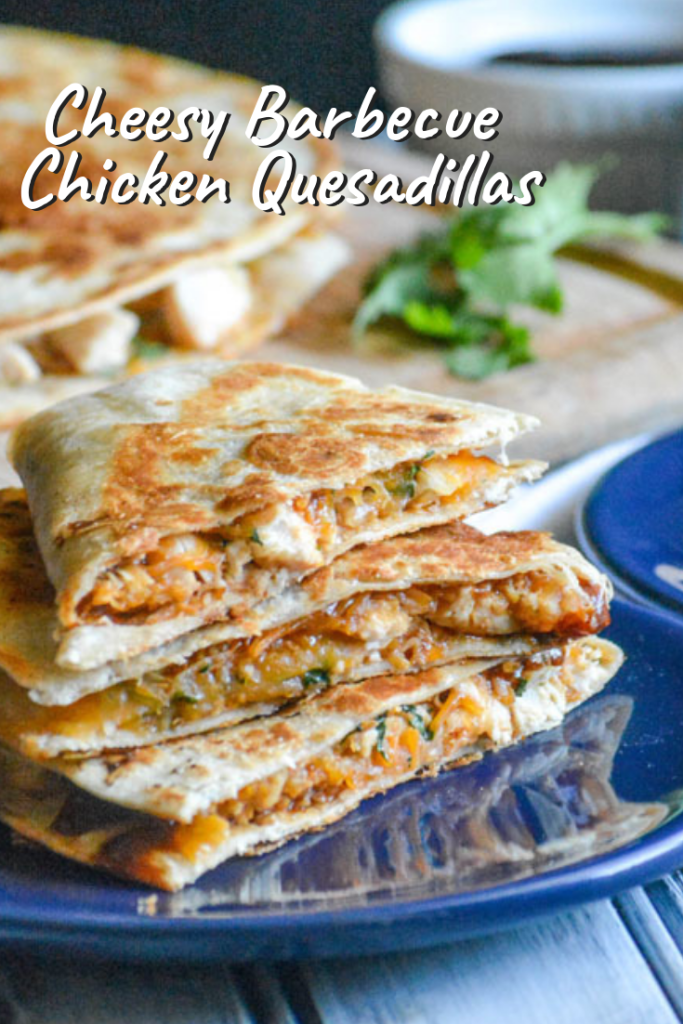 Other Quesadilla Ideas You Might Enjoy: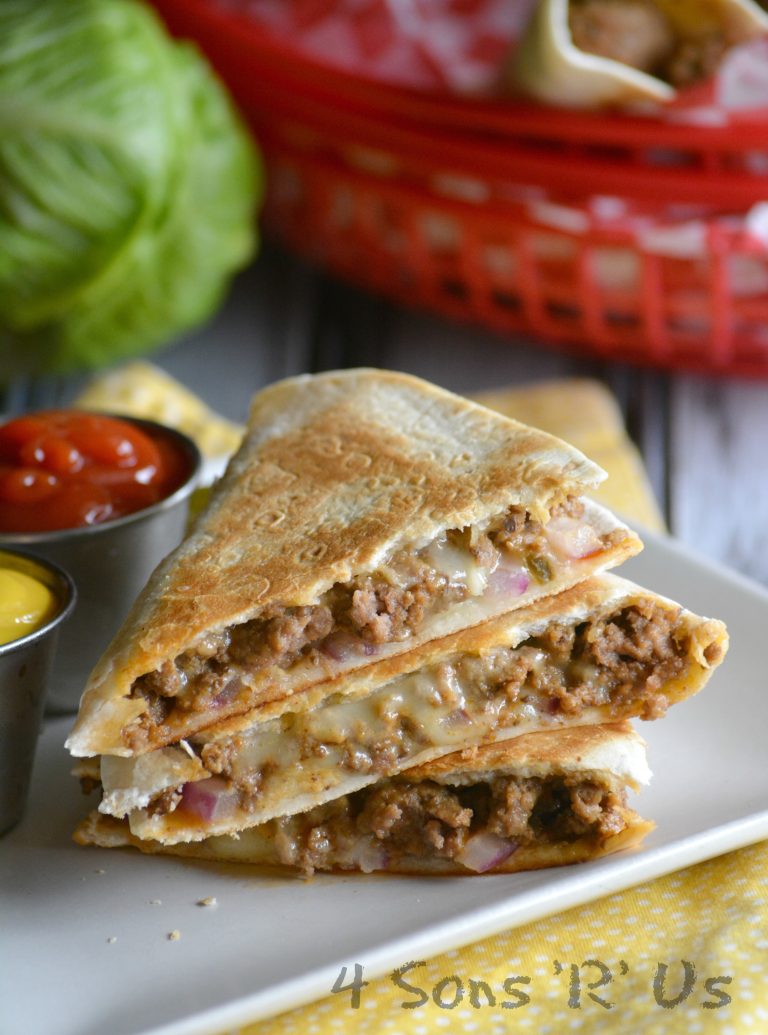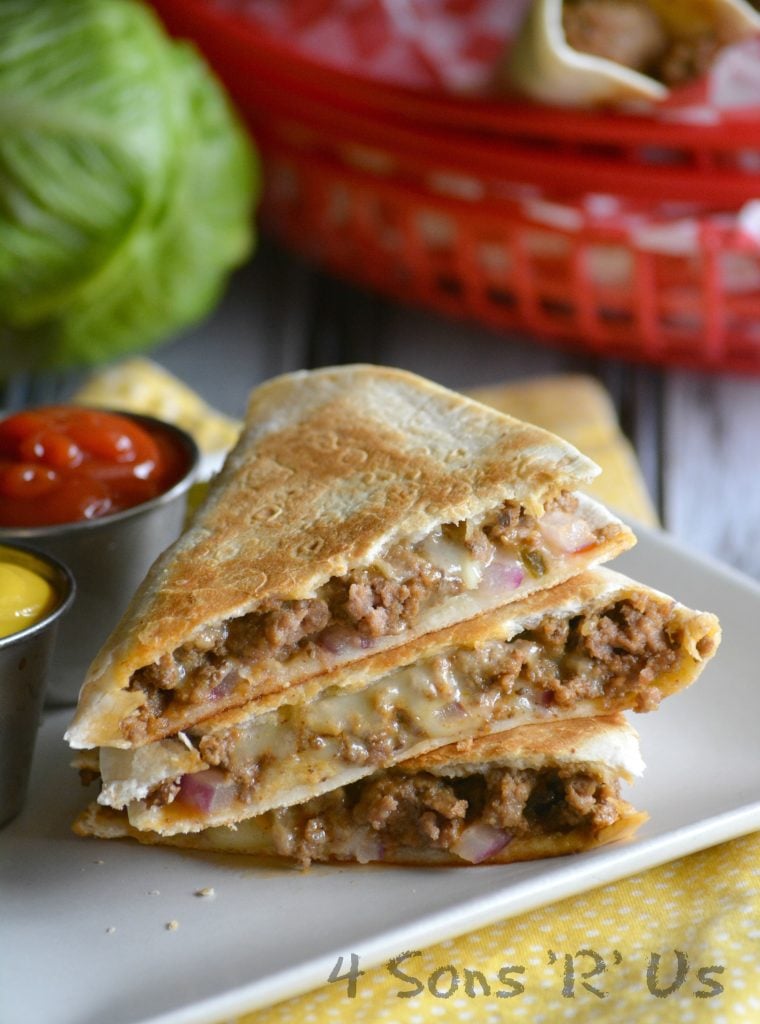 Sweet & Smoky Pork Quesadillas with Spicy Ranch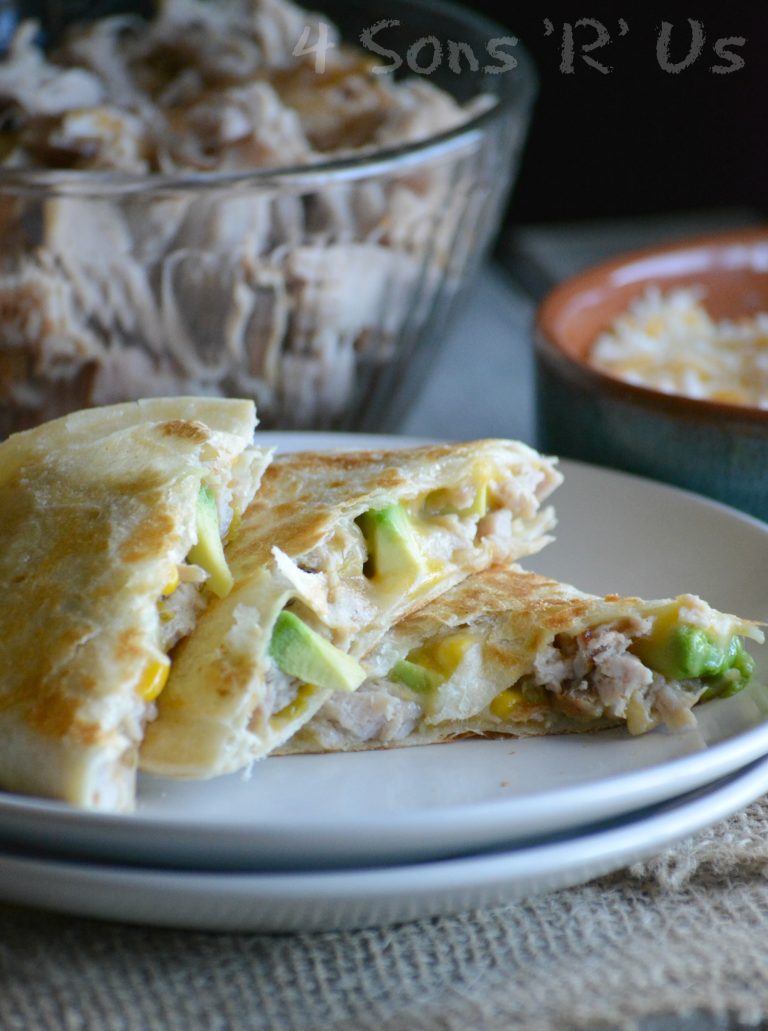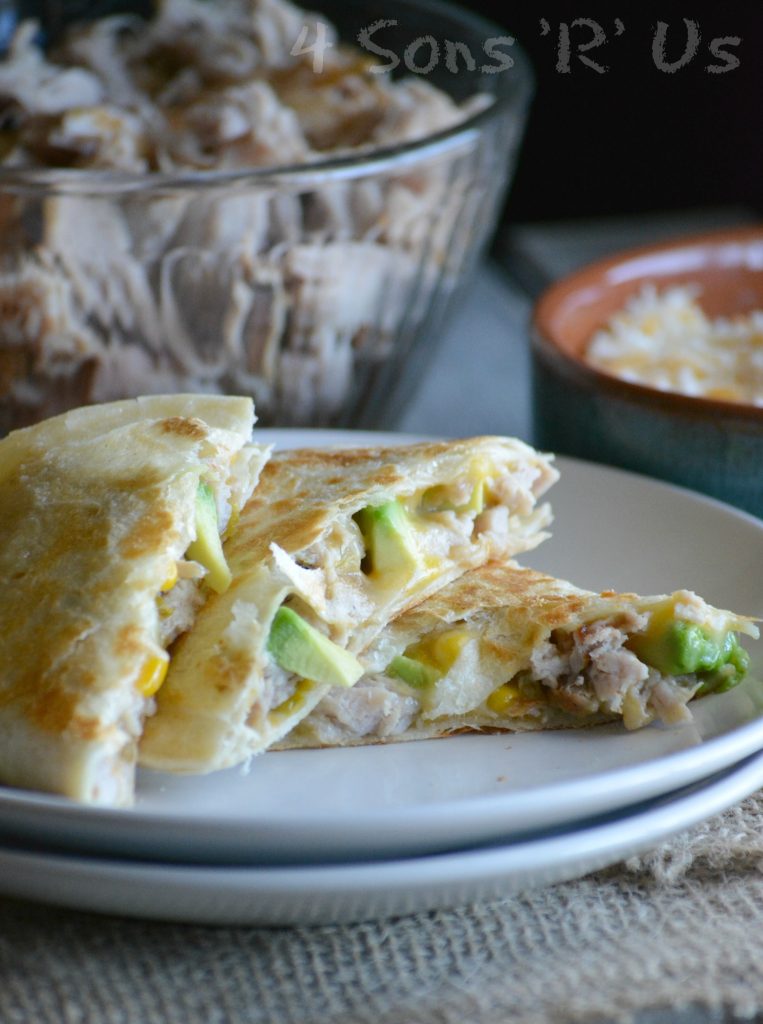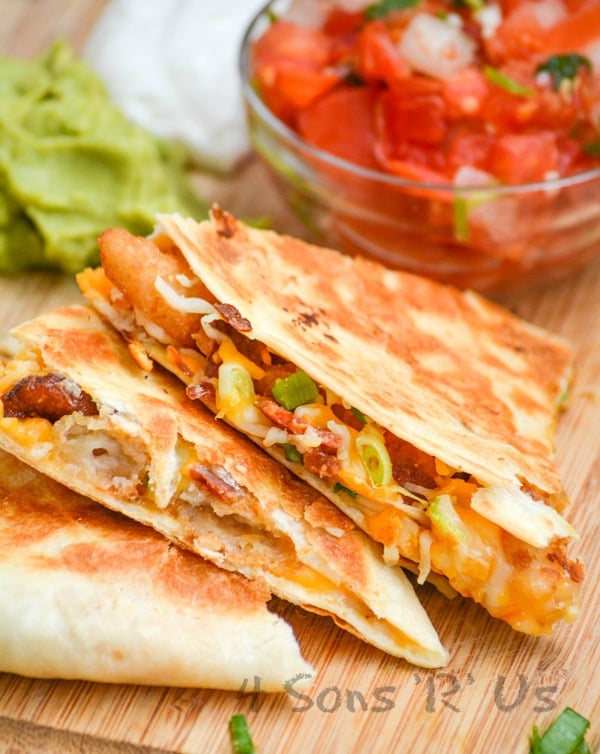 Extra Cheesy Buffalo Chicken Quesadillas