Are you looking for a way to spice up your dinner menu? What about a new way to 'dress' those chicken breasts thawing in the fridge? Then let me tell y'all about this yummy Cajun Chicken Stuffed with Spinach & Pepper Jack Cheese.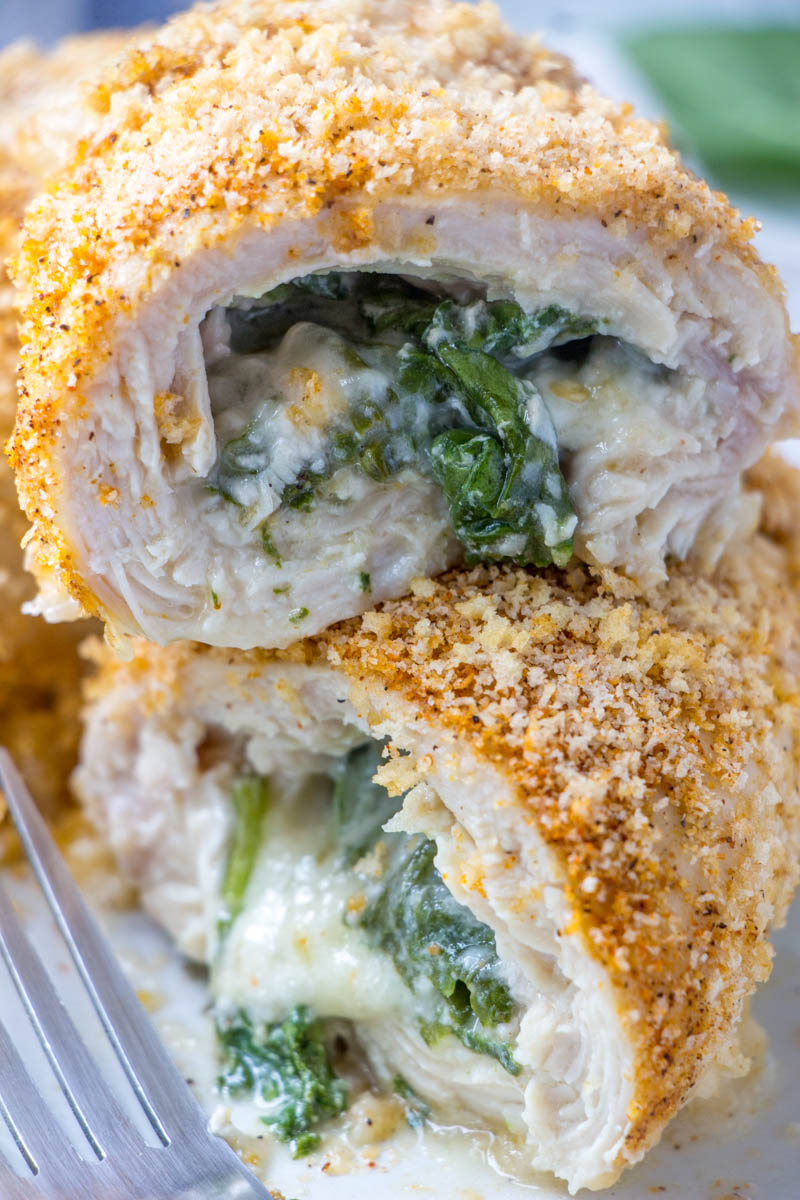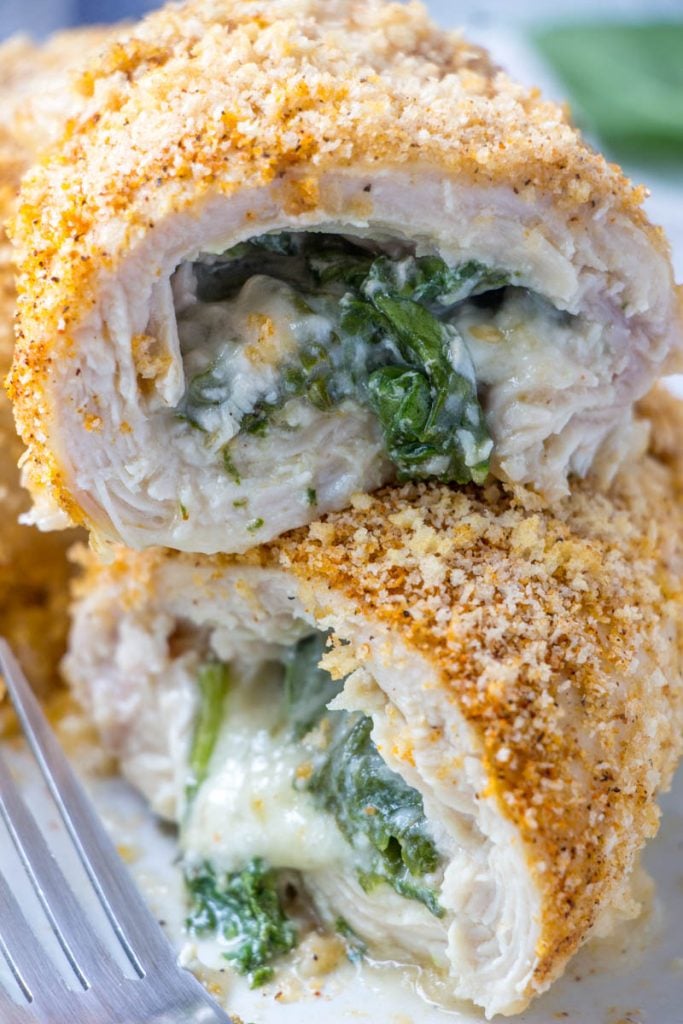 We're about to embark on such a simple, but taste-bud blowing adventure!
Just look at the title.
Cajun? Check.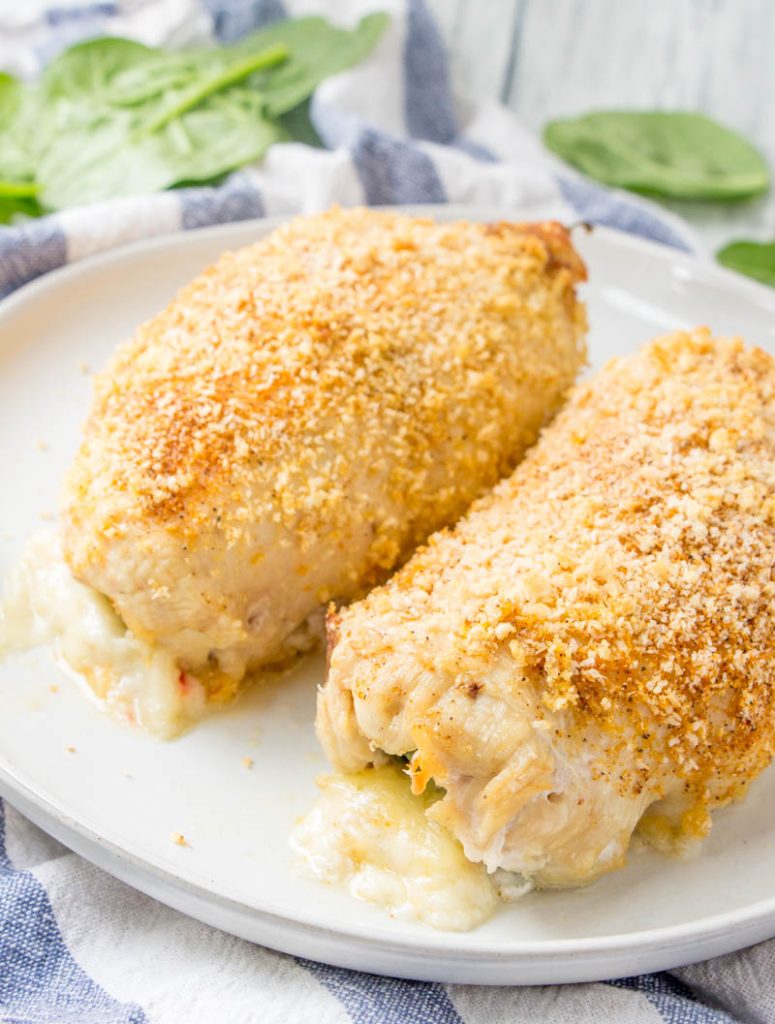 Stuffed? Check. (Because anything stuffed with hidden surprises inside is bound to be good)
Spinach? Check. (Trust me on this)
And finally, pepper jack cheese? Check.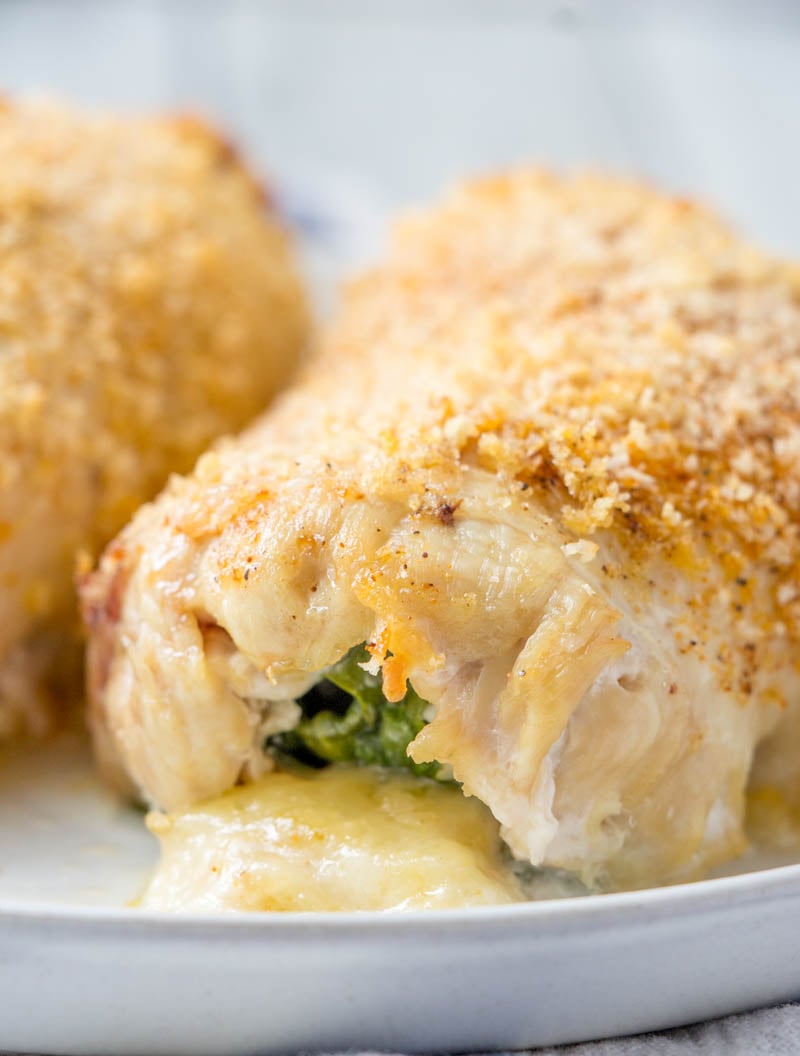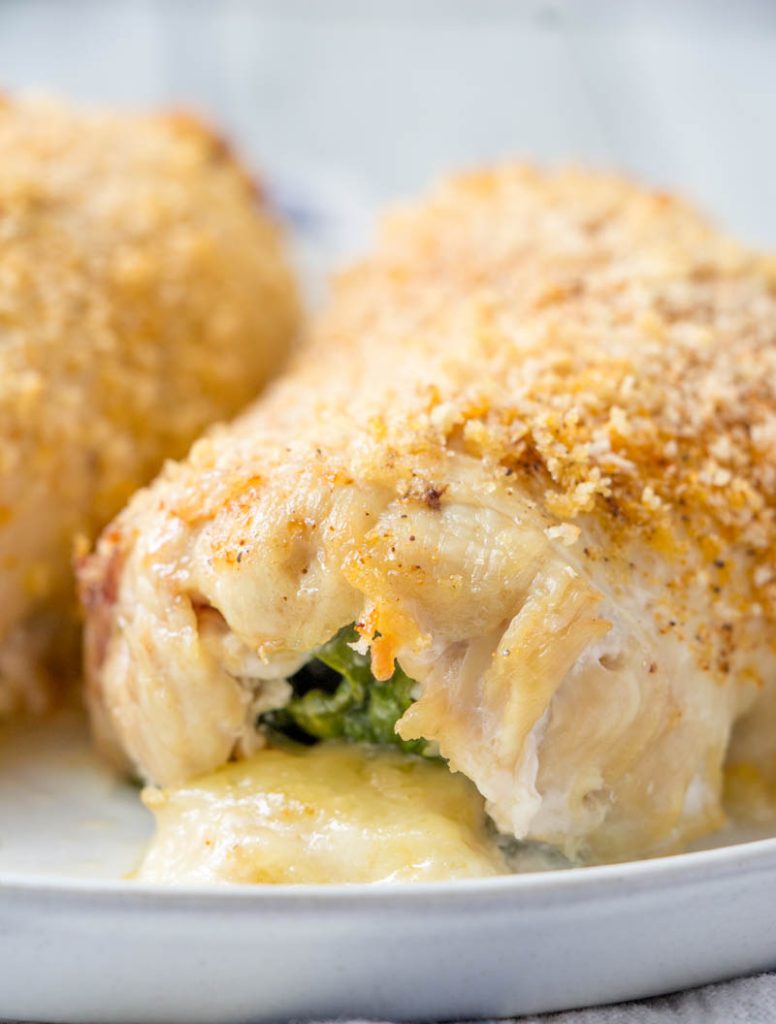 They may sound like fairly simple ingredients, and they are, but in this Cajun Chicken Stuffed with Spinach & Pepper Jack Cheese- they come together to make one epic flavorful combination.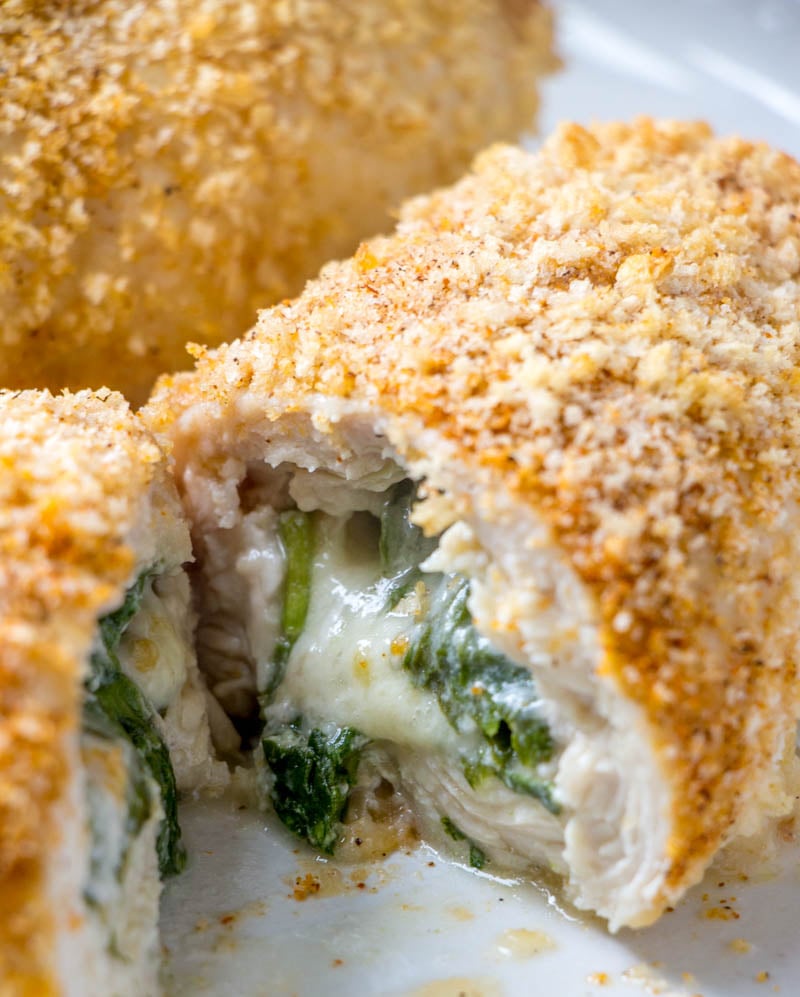 The hubs couldn't get enough.
He even requesting the leftovers to be packed up for his lunch tomorrow.
If you don't know the hubs, this is HUGE. He hates having leftovers for lunch, with little to no exception.
That made this dish all the more special, for both of us!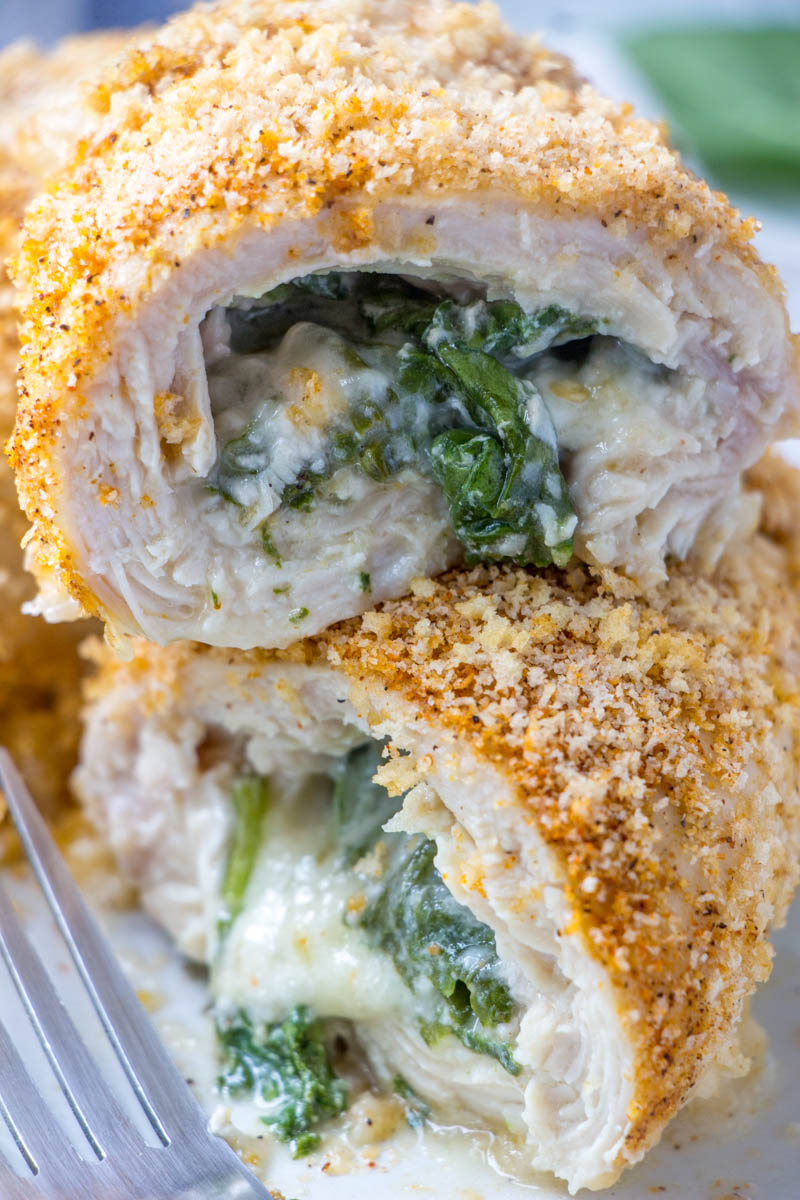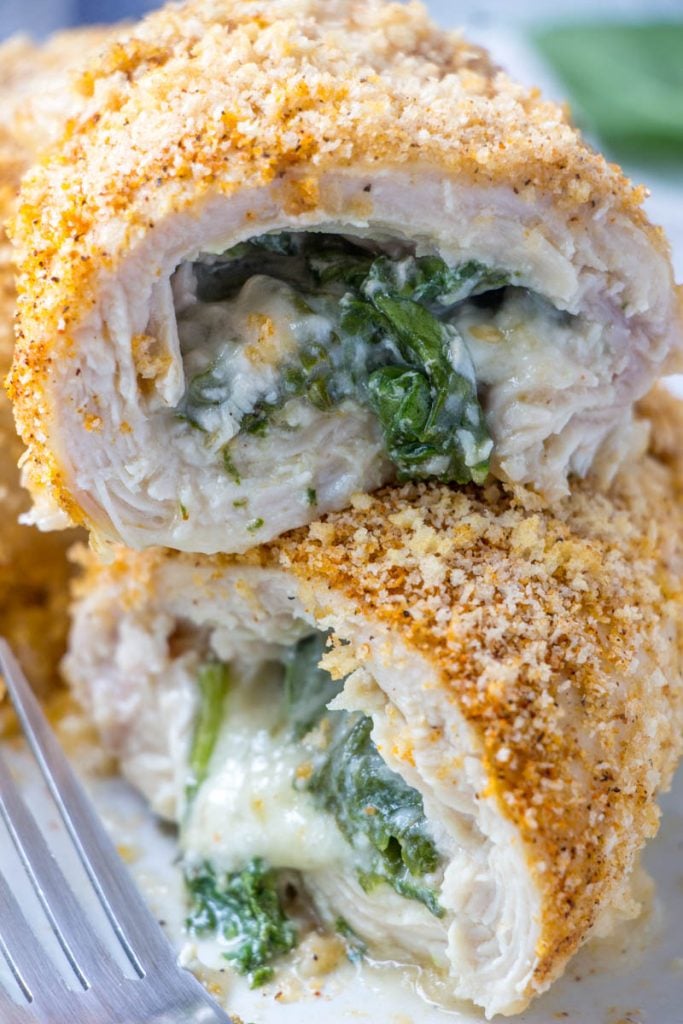 Let me recap: Creamy, melted pepper jack cheese mingles perfectly with the cooked baby spinach, and they're cleverly hidden inside a roll of roasted chicken with a crispy Cajun crumb coating.
With this meal, you get gourmet taste and flavor, on any budget, with minimal work on your part.
They'll never know how easy it is. It's so good, they'll beg for seconds. And don't be surprised if they turn right around and ask for it again the next day.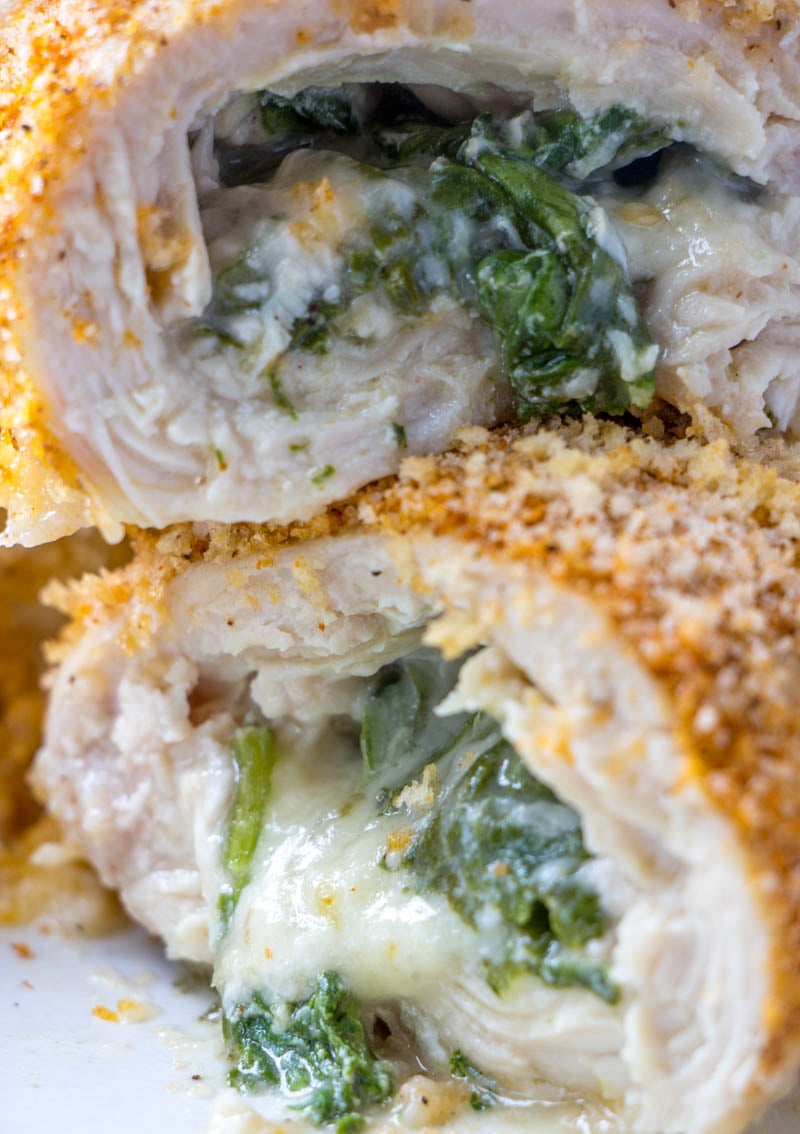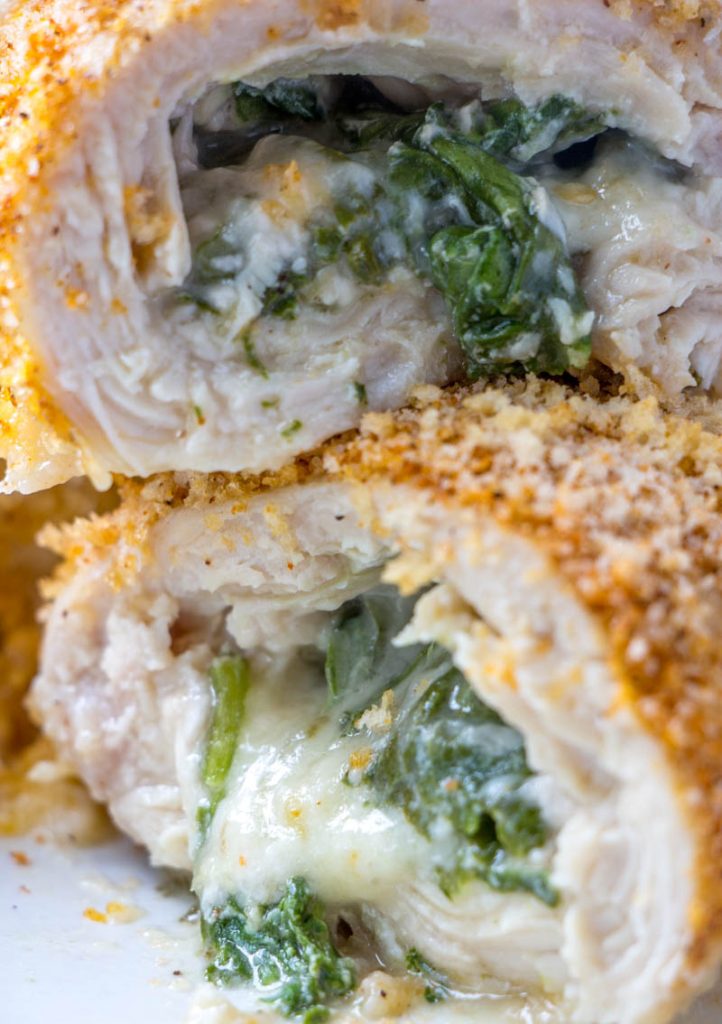 Other chicken recipes you might also enjoy: Maple Chipotle Smoked Chicken Breasts, One Pot Balsamic Chicken & Veggies, Doritos Crusted Chicken Tenders, & Chicken Cordon Bleu Paninis.
If you've tried this CHEESY STUFFEFD CAJUN CHICKEN, or any other recipe on my site, let me know in the comment section how it turned out, we love hearing from our readers! You can also follow along with me on PINTEREST, FACEBOOK, and INSTAGRAM to see more amazing recipes and whatever else we've got going on!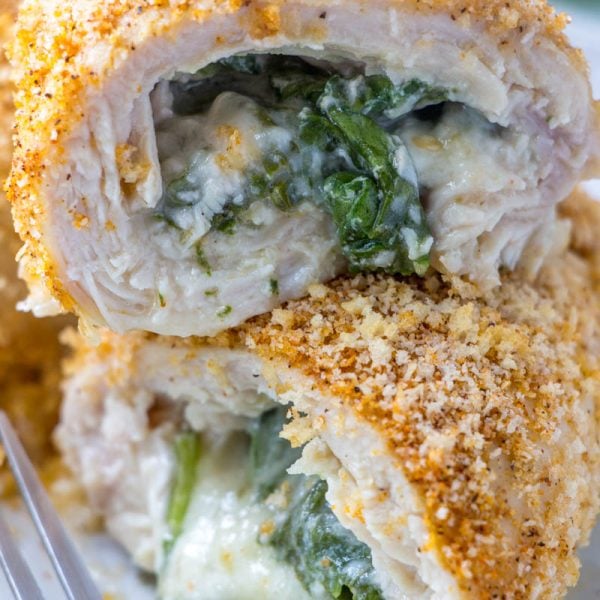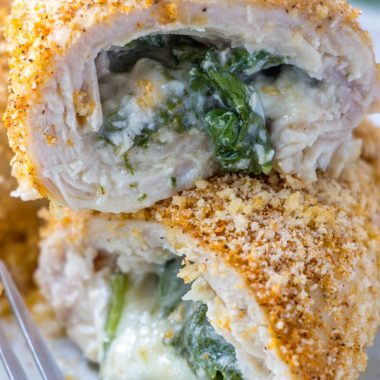 Cajun Chicken Stuffed with Spinach & Pepperjack Cheese
A juicy chick breast is rolled around fresh baby spinach and creamy pepper jack cheese, topped with a crisp Cajun breading and baked to perfection.
Print
Pin
Rate
Ingredients
1

lb

boneless

skinless chicken breasts

6

oz

Pepper-Jack Cheese

shredded

1-2

cups

fresh baby spinach

salt & pepper

to taste

1-2

tbsp

Cajun seasoning

1/2

cup

Panko bread crumbs

Toothpicks
Instructions
Use a meat mallet to pound out the chicken breasts until only 1/4" thick.

In a medium bowl, stir together the cheese, spinach, salt and pepper.

In a separate, small bowl stir together the Cajun seasoning and breadcrumbs until evenly combined.

Spoon an even amount of the cheese/spinach mixture out onto the underside of each chicken breast. Starting from the smallest end first, tightly roll each chicken breast up and use the toothpicks to keep it closed at the seams.the seams with several toothpicks. Use as many toothpicks as necessary to ensure a good seal so none of the filling is lost as it cooks. Remember the number used though, so you pull out the same amount before serving. Nobody wants to bite into a lost toothpick!

Brush each chicken breast with extra virgin olive oil. Sprinkle the Cajun seasoning mixture evenly over all the rolled chicken, patting down gently to ensure the coating sticks.

Lightly grease a baking sheet or dish with non stick cooking spray, and place the chicken seam-side up onto it.

Bake for 35 to 40 minutes, at 350 degrees, or until the chicken is cooked through.

Let the chicken 'rest' for 5 minutes before removing the toothpicks. Serve the stuffed chicken whole or slice it into medallions.