What are your dessert dreams made of? Mine are everything this Bananas Foster Upside Down Sheet Cake offers: boozy, caramelized, fruit filled, with a moist, spongy cake casing in a gorgeous presentation- that I can enjoy for breakfast OR dessert. Talk about options!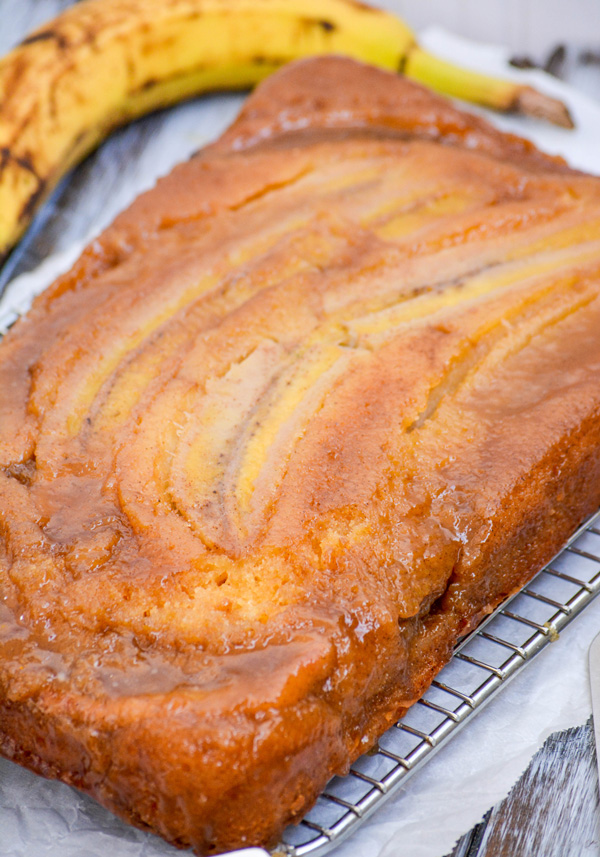 Whew, today was a long day. We went to/participated in our first Cub Scout Pinewood Derby today.
Can I just say, it was a little like herding cats all afternoon, evening, and night. If you've never been to one, you might think I'm over-exaggerating. I can assure you, I am not.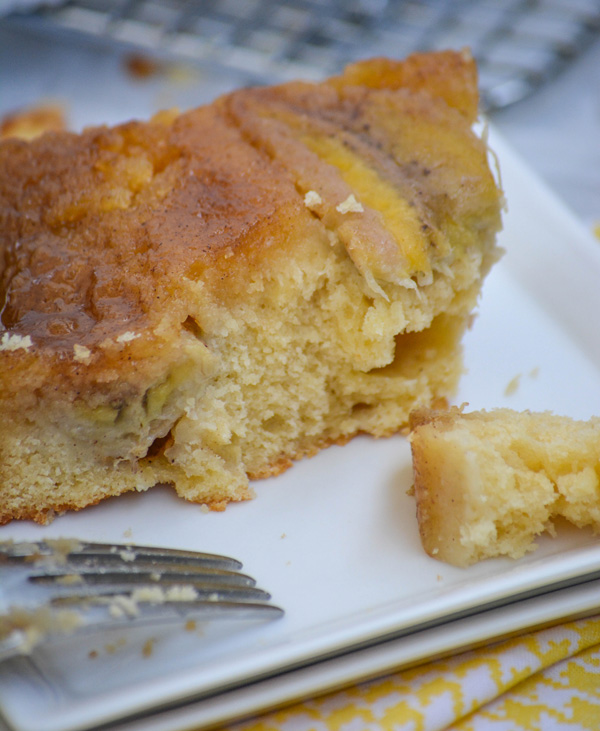 It was several hundred little boys beaming with pride over hand crafted derby cars they'd loving dreamed up.
Seeing their vision come to life, and beaming from ear to ear with sheer joy while they ran around in a 'controlled' free for all with other happy, healthy little boys their age.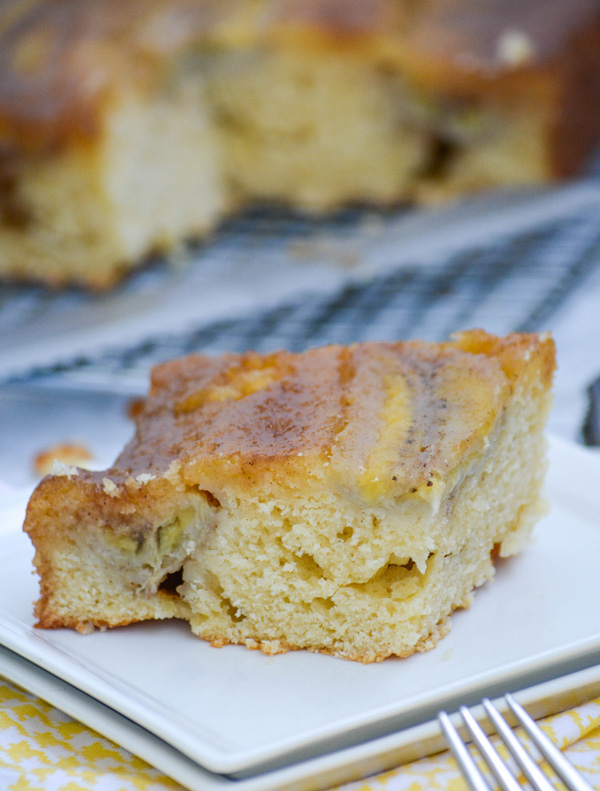 My boy came in second, but he had a heart breaking moment when in the finals his car- which had been meticulously planned and had been running like a rock star- took a nose dive and flipped off the track.
His den mates told him he'd gotten 'kicked off', he wasn't sure what had happened. Honestly, neither were we until his wonderful pack leader stepped in and saved the day by re-running his car and then helping us pin-point the problem since Daddy was stuck at work.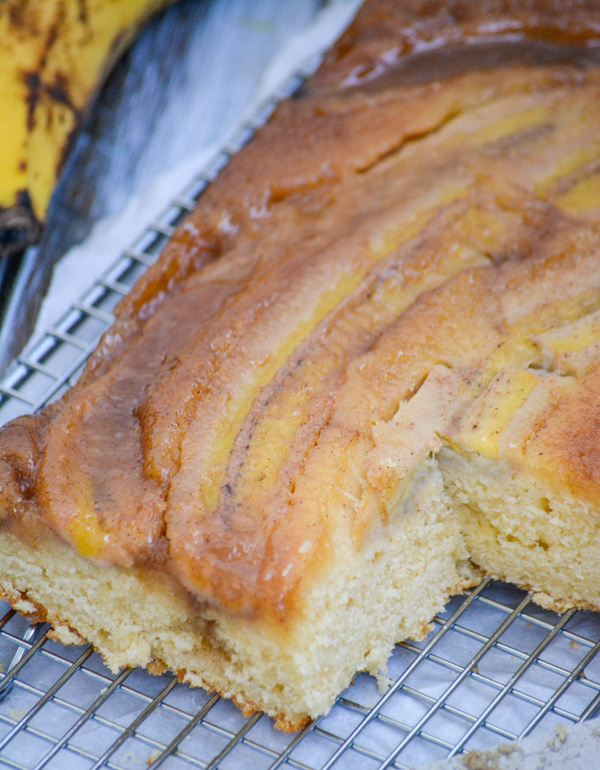 Somehow, a single screw had come out and when it's down to the wire on weight with something like derby cars- it does make all the difference. He was momentarily disappointed before looking up at me and saying, "At least I placed, Mom!" He even won the medal for 'best accessories' for his Minecraft-themed ride.
We'd stopped by a local Wendy's for a couple double stacks and a large fry for my littlest guy before hand. Because let's be honest? When this gaggle of little goose's get together, there's no way an event like this will begin and end in a 2 hour period. And it didn't, lol.
Thankfully, we were able to decompress and come home to a sweet treat, this Bananas Foster Upside Down Sheet Cake. It was the perfect way to celebrate and a yummy way to end such a busy day.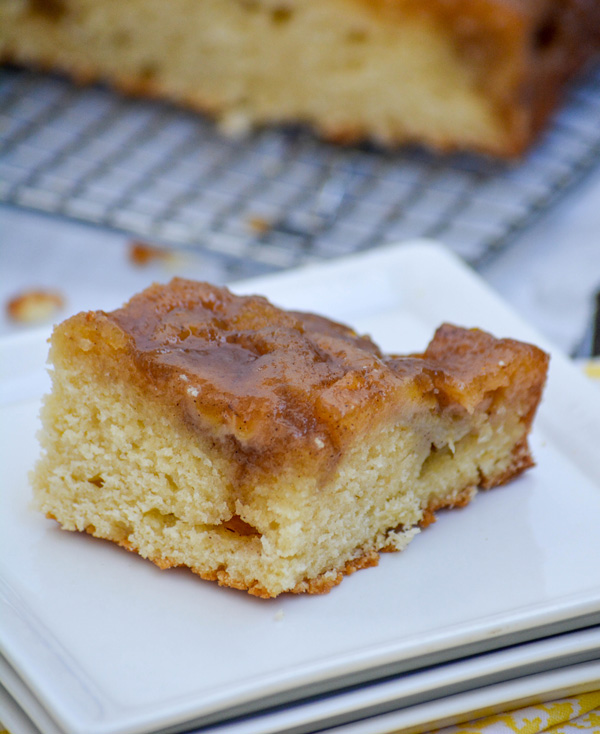 In my opinion it, meaning this Bananas Foster Upside Down Sheet Cake, is the best way to indulge and embrace the season of Carnival, especially on Mardi Gras (Fat Tuesday), before shaping up (and possibly giving up sweets or desserts) for the Lenten season. But who am I kidding? A slice of great cake is a reason to celebrate just about anything, any day of the year.
Those bananas your kids won't eat because they've got too many 'brown' spots on them already? Hello, turn them into a delectable treat for you to enjoy with a scoop of ice cream for dessert, or with a hot cup of coffee for a special breakfast.
Don't have any rum on hand? Or have a personal preference to avoid alcohol? No worries, swap the rum for the same amount of water, add 1/2 tsp of rum extract, and let the mixture simmer an additional minute to cook out some of the water.
A buttery caramelized rum sauce with real bananas top this boozy, indulgent Bananas Foster Upside Down Sheet Cake. It's a sinfully sweet rum infused fruit flavored sauce sauce, with caramelized bananas suspended in a moist spongey cake hug.
If you've tried this BANANAS FOSTER UPSIDE DOWN SHEET CAKE, or any other recipe on my site, let me know in the comment section how it turned out, we love hearing from our readers! You can also follow along with me on PINTEREST, FACEBOOK, and INSTAGRAM to see more amazing recipes and whatever else we've got going on!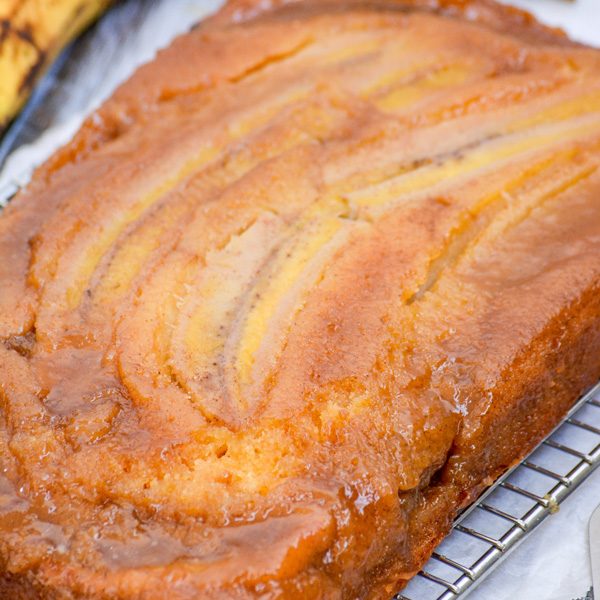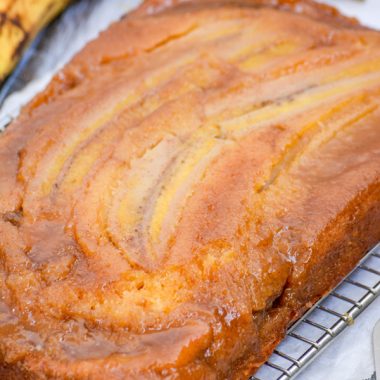 Bananas Foster Upside Down Sheet Cake
A buttery caramelized rum sauce tops this sweet banana upside down cake, making it a whole new reason to appreciate 'Bananas Foster'.
Print
Pin
Rate
Ingredients
For The Bananas Foster Sauce
3

bananas, halved lengthwise

4

tbsp

butter

1

cup

brown sugar

1/2

tsp

cinnamon

pinch of nutmeg

1/4

cup

dark rum
For The Cake
1 1/2

cups

flour

2

tsp

baking powder

1/2

cup

sugar

1/2

tsp

salt

3

eggs

seperated

1/2

cup

pineapple juice

1

tsp

vanilla extract

1/2

cup

butter, melted & cooled before use
Instructions
To Make The Sauce
In a large skillet, over medium low heat, stir together the butter, sugar, cinnamon, nutmeg, and rum until the butter melts, sugar dissolves, and everything's evenly combined. Stirring occasionally, bring the mixture to a light simmer.

While waiting for the mixture to come to a slow simmer, prepare an 11x7" brownie pan by spraying it with non-stick cooking spray. Place the bananas evenly out into the pan without overlapping.

Pour the buttered rum sauce evenly out over the bananas, and set the pan aside.
To Make The Cake
To a large mixing bowl, add the flour, baking powder, sugar, & salt. Whisk together until evenly combined.

To the bowl of a stand mixer, add the egg yolks. Beat them at high speed for 2-3 minutes or until smooth and creamy. Reduce the speed to low, and pour in the juice and extract, mixing just until combined. Continuing to let the mixer run, slowly pour in the butter, mixing until combined.

A little bit at a time, pour in the flour mixture, and continue until it's all been added and the batter is smooth. Set that mixing bowl aside.

To another stand mixing bowl (or in a separate mixing bowl using a hand mixer), add the egg whites and whisk at a medium high speed- just until stiff peaks form. Fold the whipped egg whites into the batter, just until evenly combined.

Using a spatula, scrape the batter out of the bowl pouring it evenly out over the bananas. Gently spread to evenly coat the pan.

Bake the cake at 400 degrees for 25-30 minutes, or until a toothpick to the center comes out clean. Remove the cake from the oven, and let it cool for 15 minutes. Working quickly, but carefully, turn the cake out onto a serving platter, cutting board, or metal cooling racks. Continue to let the cake cool for another 15 minutes.

Use a sharp knife to cut the cake into squares for serving. Serve with a scoop of vanilla ice cream for dessert, or with a hot cup of coffee for breakfast.
Other Recipes You Might Enjoy For Mardi Gras, Or Just Because: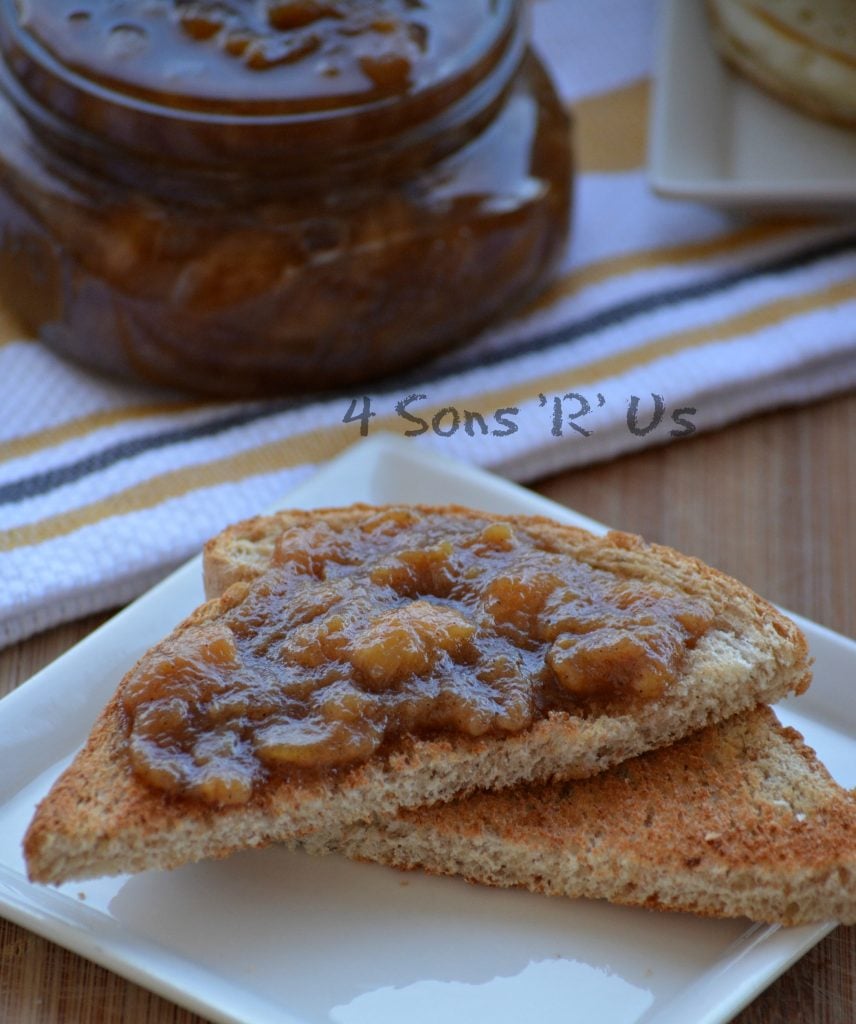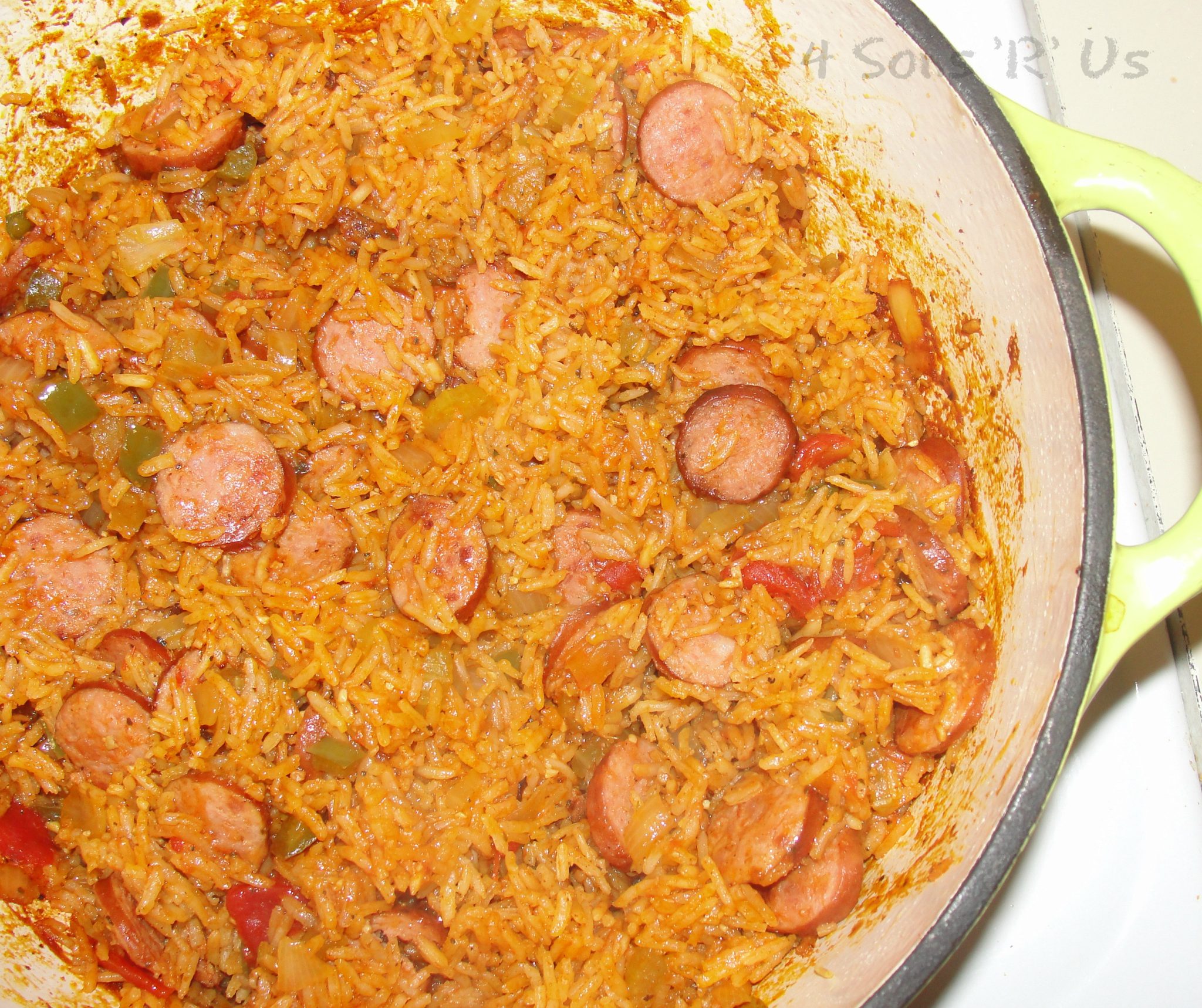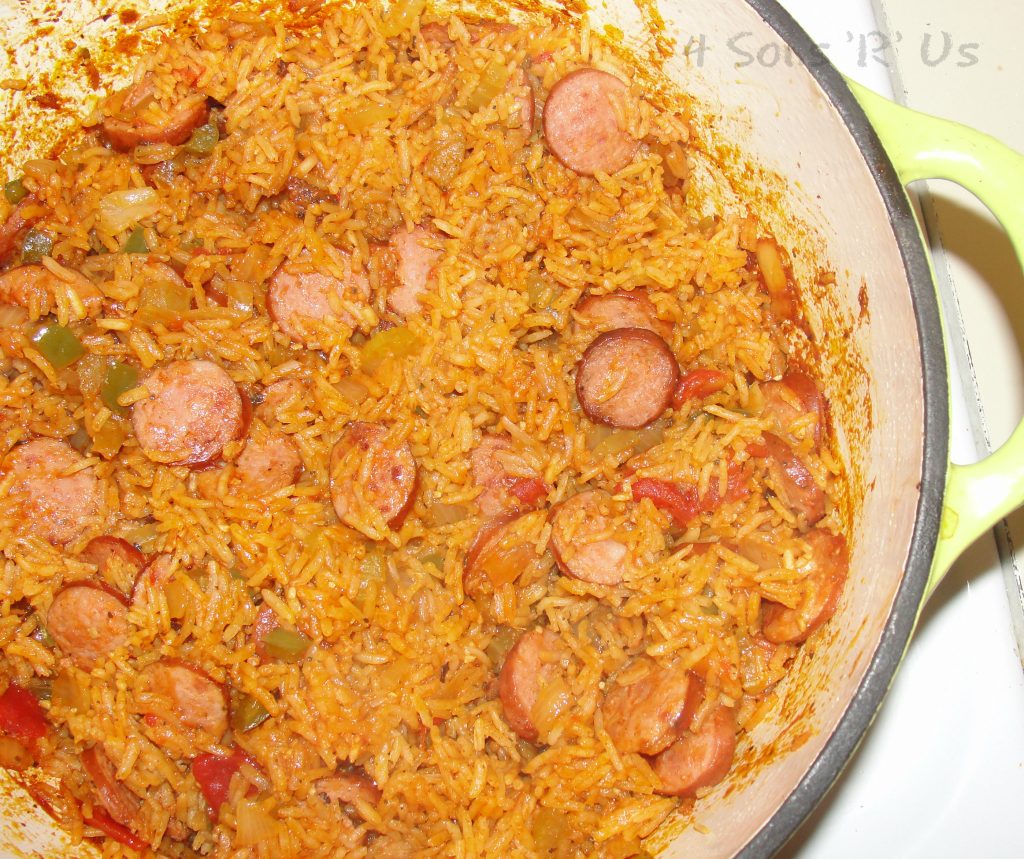 Grilled Or Baked Low Country Boil Foil Packets